Pikes Peak is such a visual place, so I wanted to do something different with my 'Art Of' story this year. We've already covered Rhys Millen's quest to get into the eight-minute club, but for today's post I figured it would be a good idea to let the photos tell their own story, with a few captions added here and there as needed.
I've chosen 100 of my favorite photos to commemorate the 100th anniversary of the Pikes Peak International Hill Climb, and am going to open this up to any questions on how I obtained each image. I know what you guys are already wondering – how did I trigger the flash in the lead image? Well, the answer is, I didn't. I was shooting from around 12,500ft, and the distance from me to the flash was probably around 3000ft. Someone down below was shooting with a 500watt strobe triggered with a remote tether; I noticed this, so I tried my best to shoot as his flash was going off, hoping to catch it, even though it was very unlikely. Keep in mind these cars were going full speed; I caught it about four times. For two of the shots the timing was off a little bit and the subject was out of the flash. One of the images was published in the latest story on Rhys' event, but it was later in the day, therefore the flash did not have as much of an effect. The shot I used for the header image here was seriously pure luck, but sometimes it's better to be lucky than good. Enjoy the photos…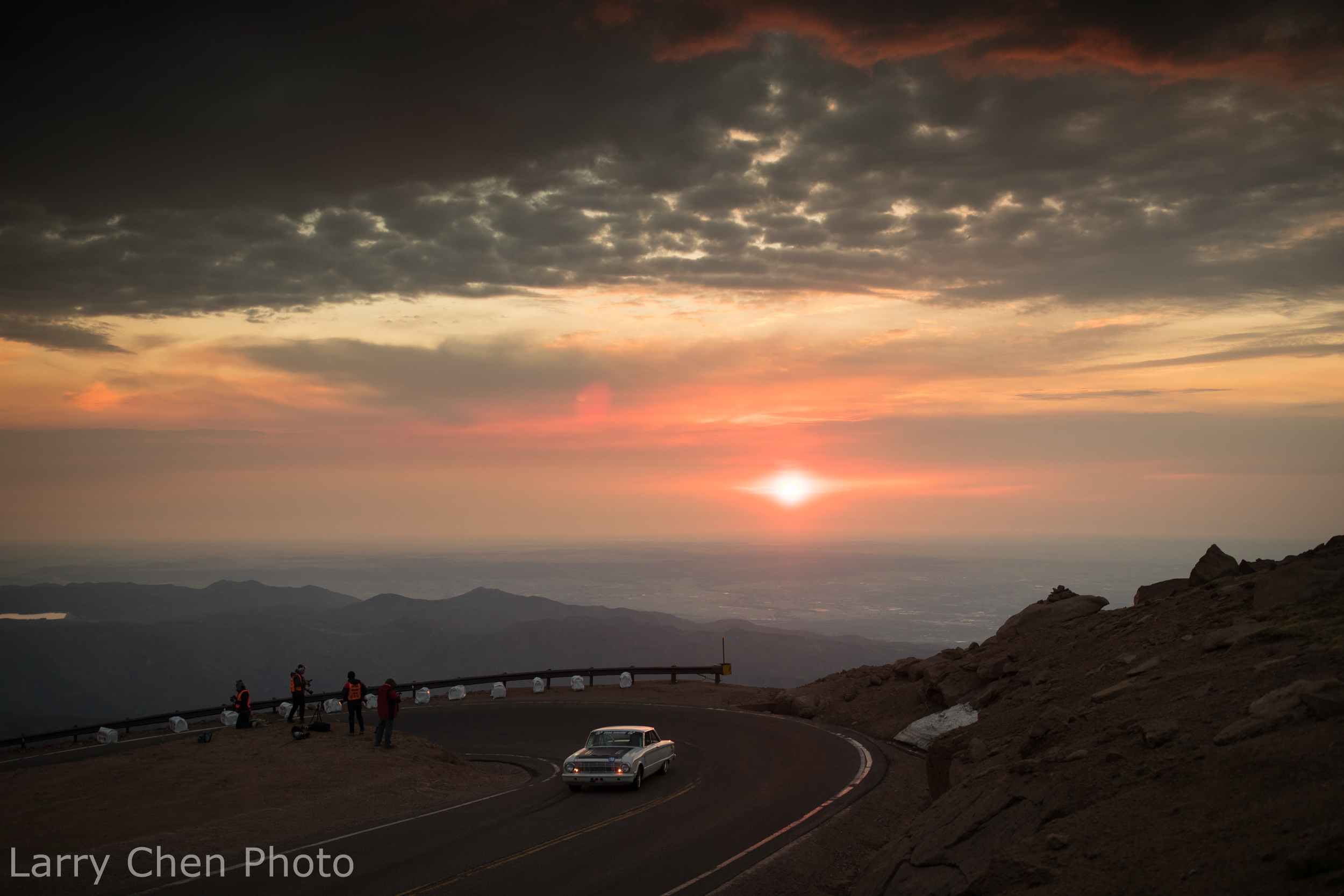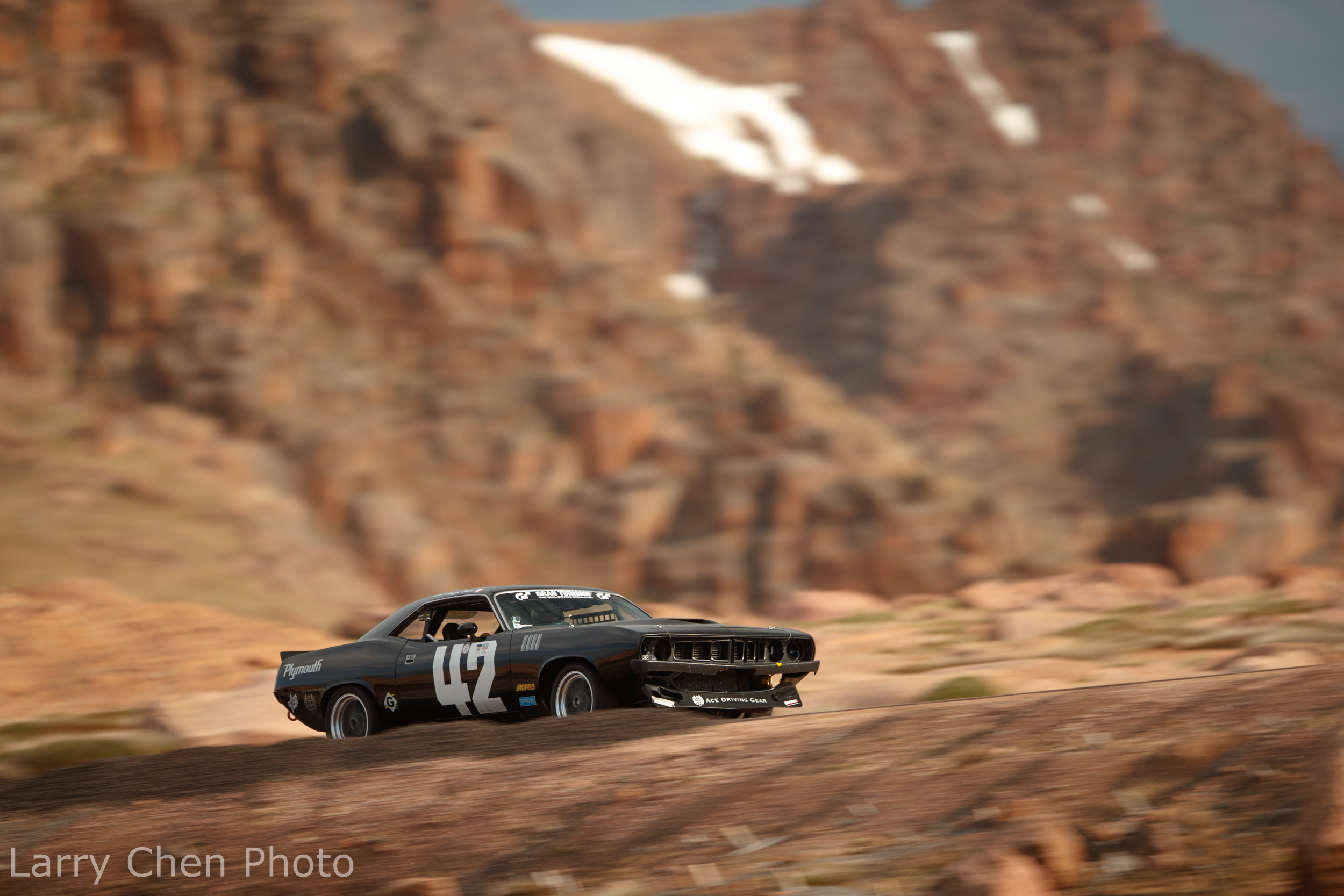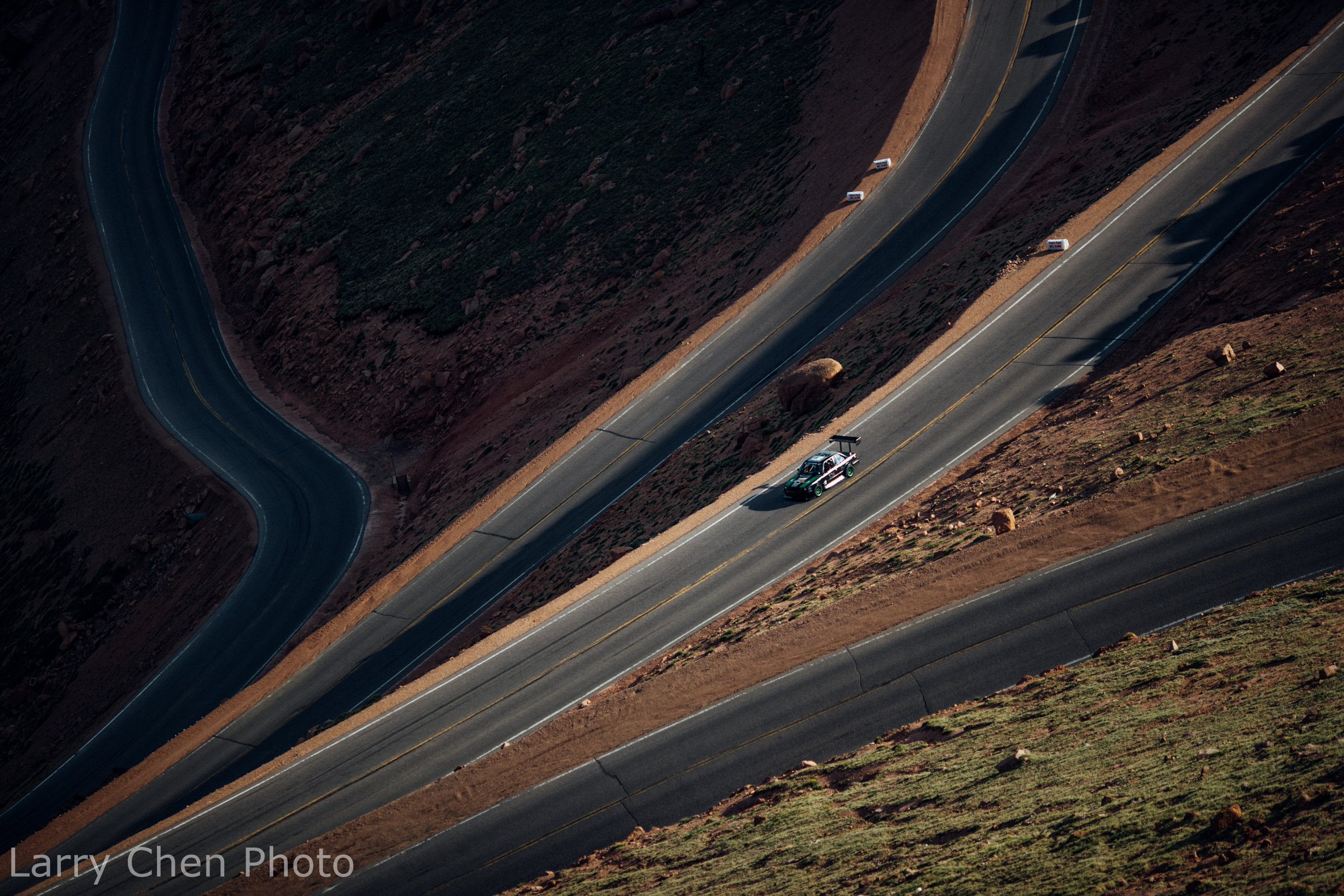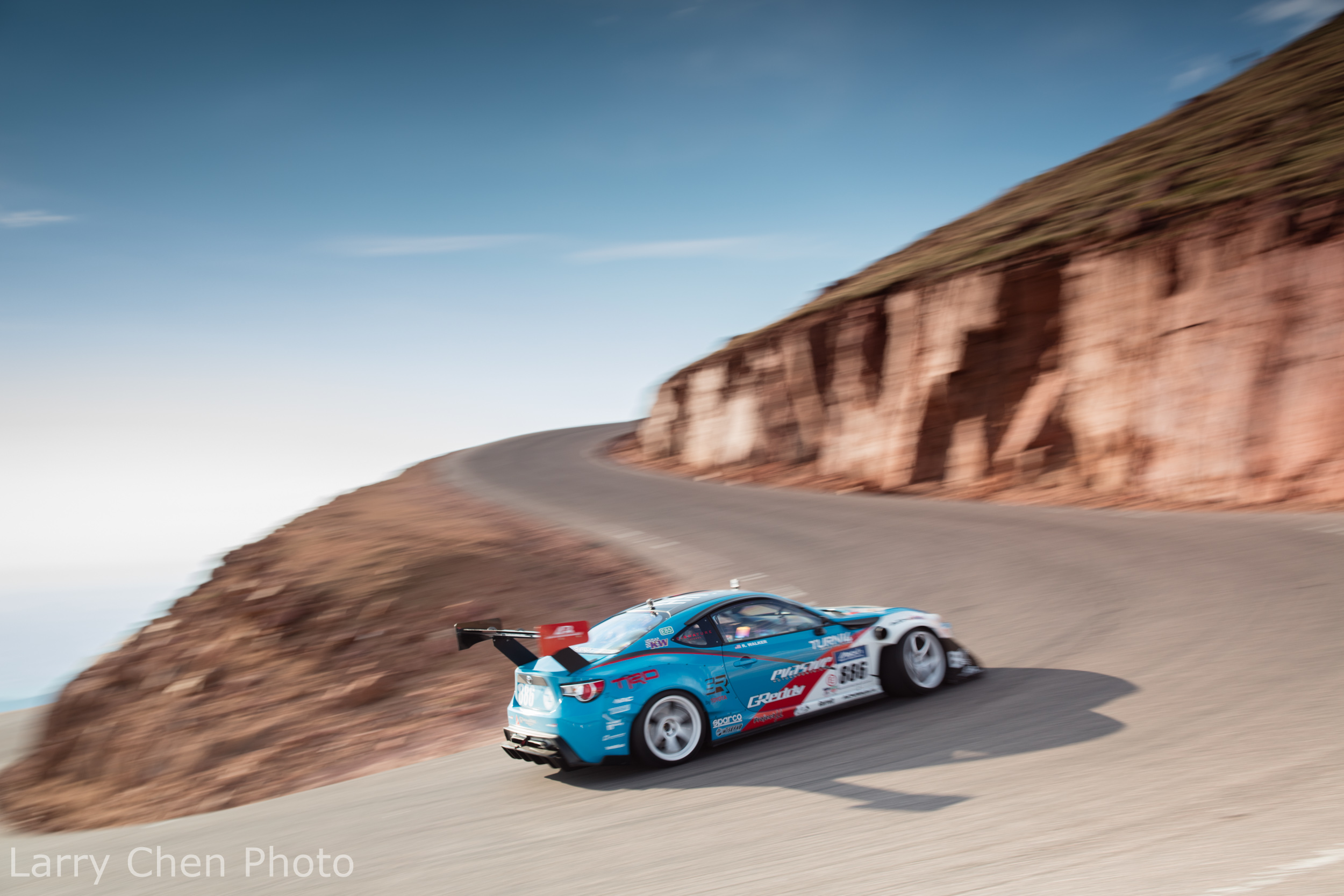 Without a doubt, the Evasive Motorsports' 86 had my favorite livery on the mountain this year.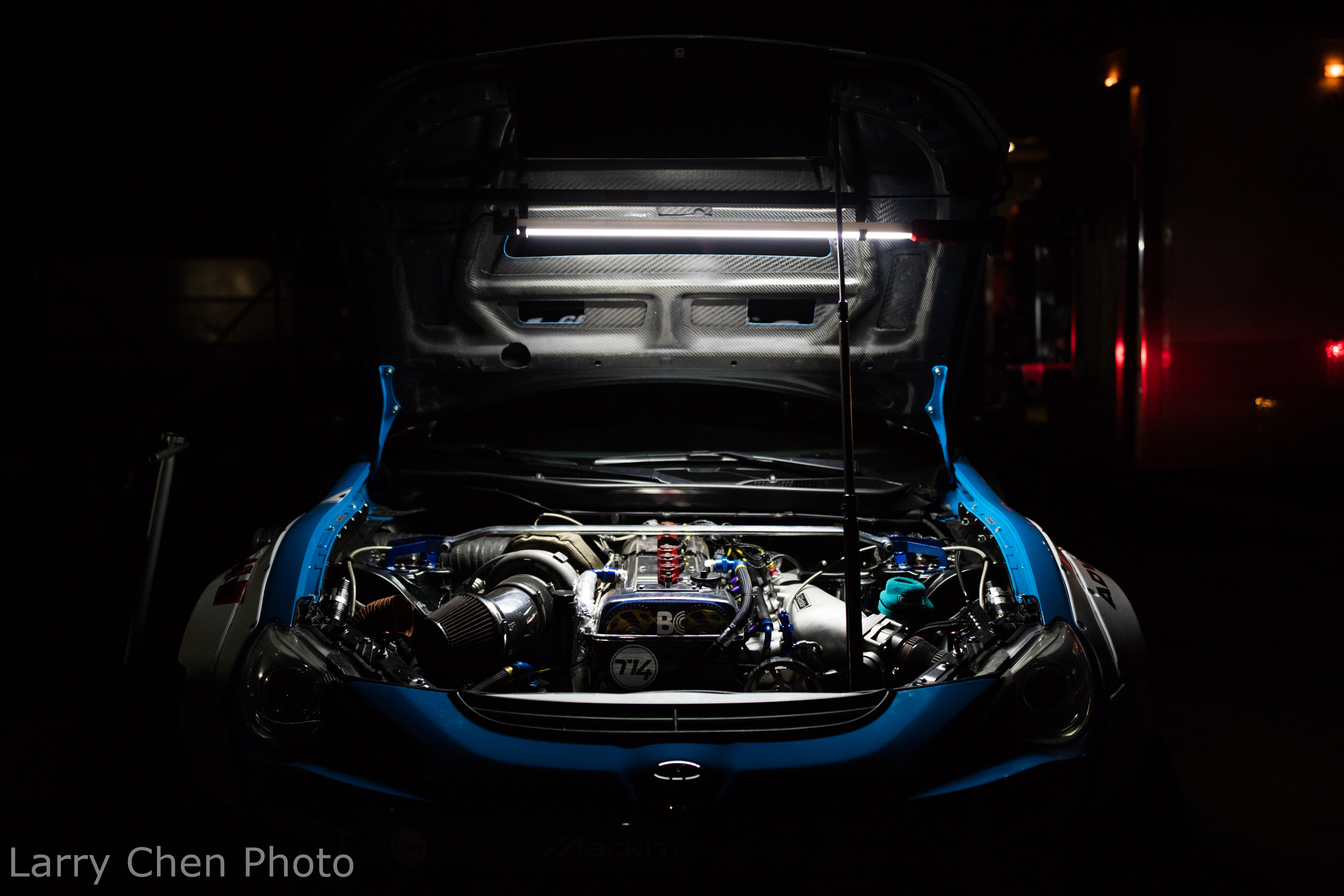 Plus, I could tell when it was coming; there's no boxer motor now, instead a very powerful 2JZ.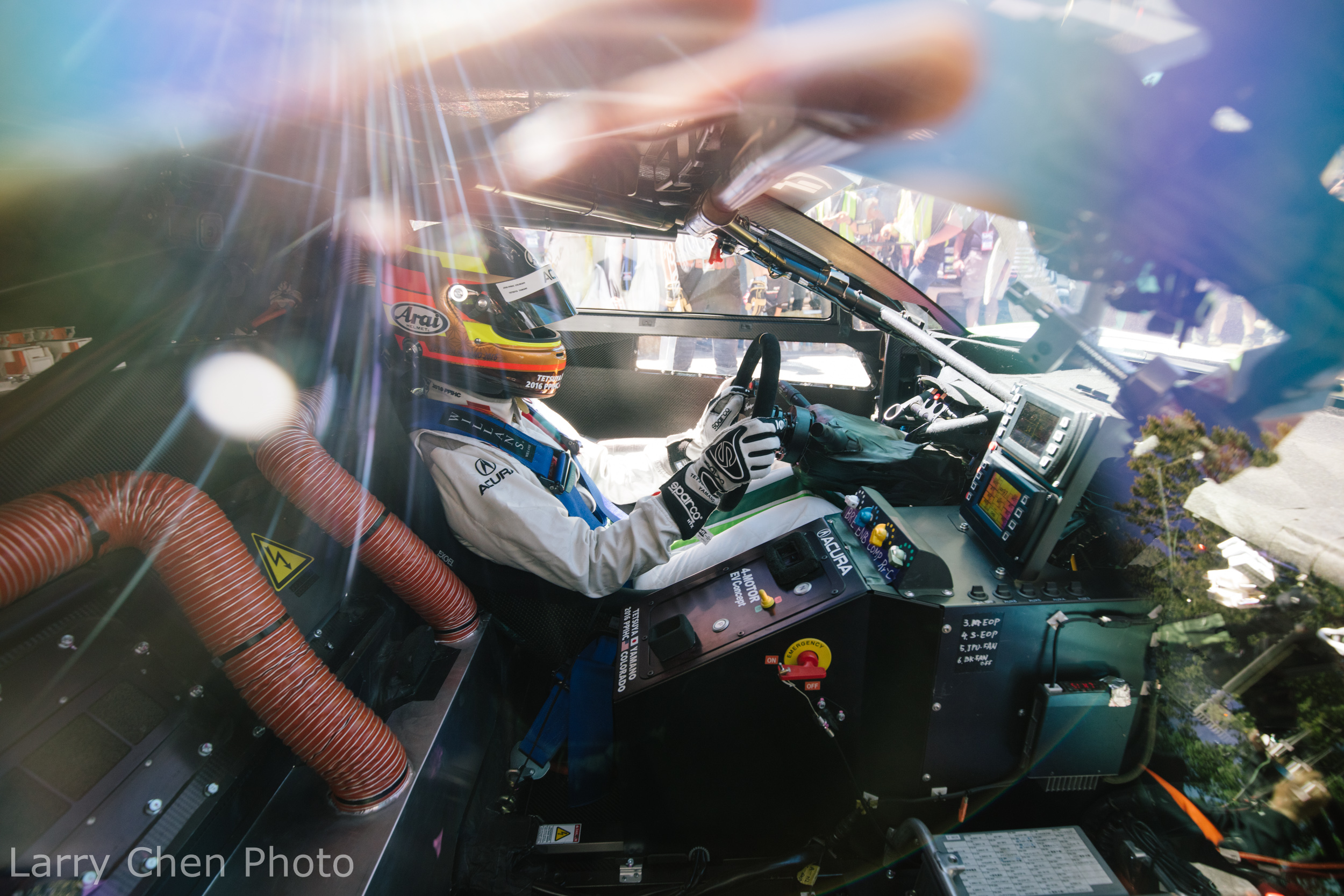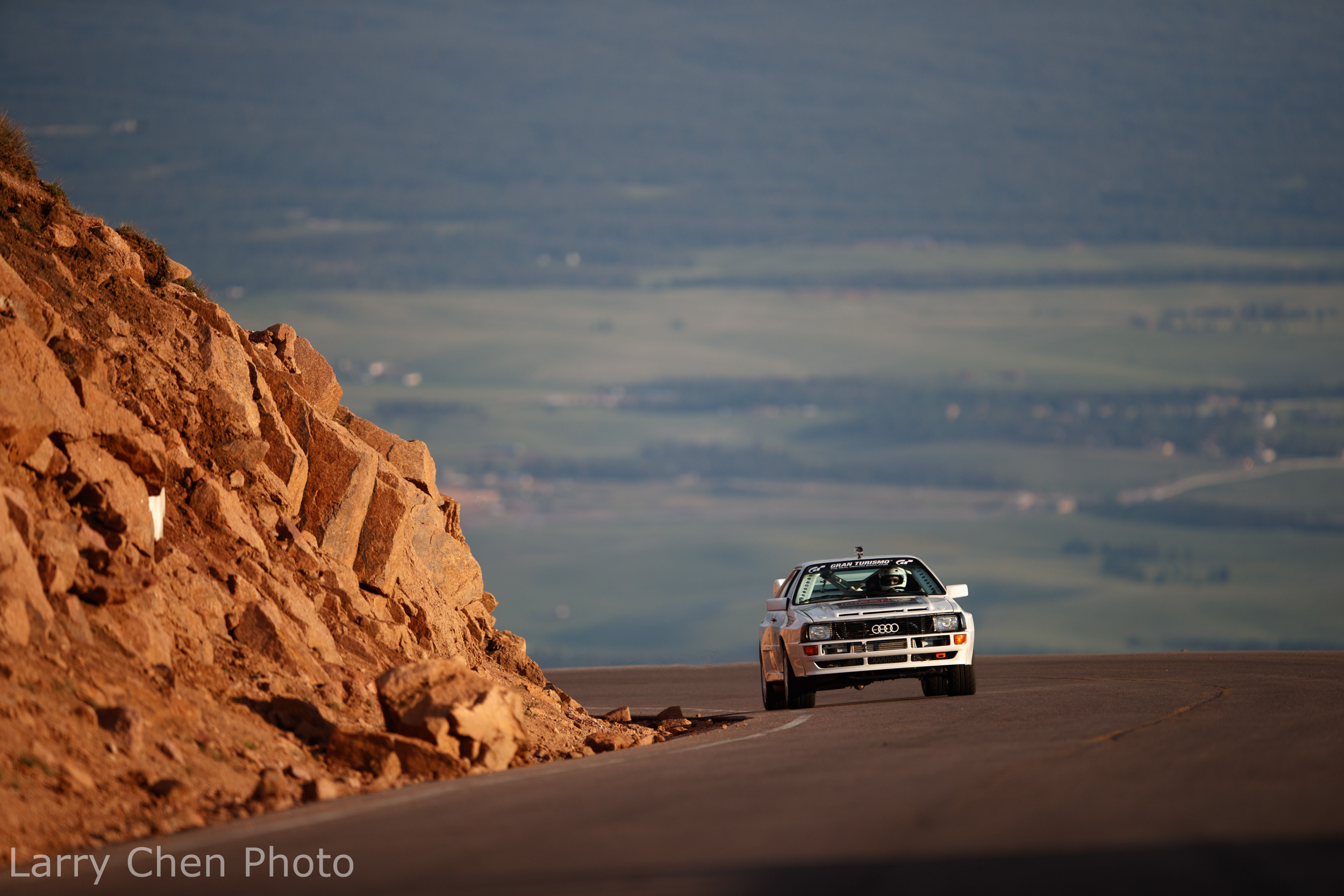 I love this so much; the fact that someone brought along an Audi Quattro and pushed it pretty hard up the Peak makes me so happy. It reminded me of PPIHC's dirt days…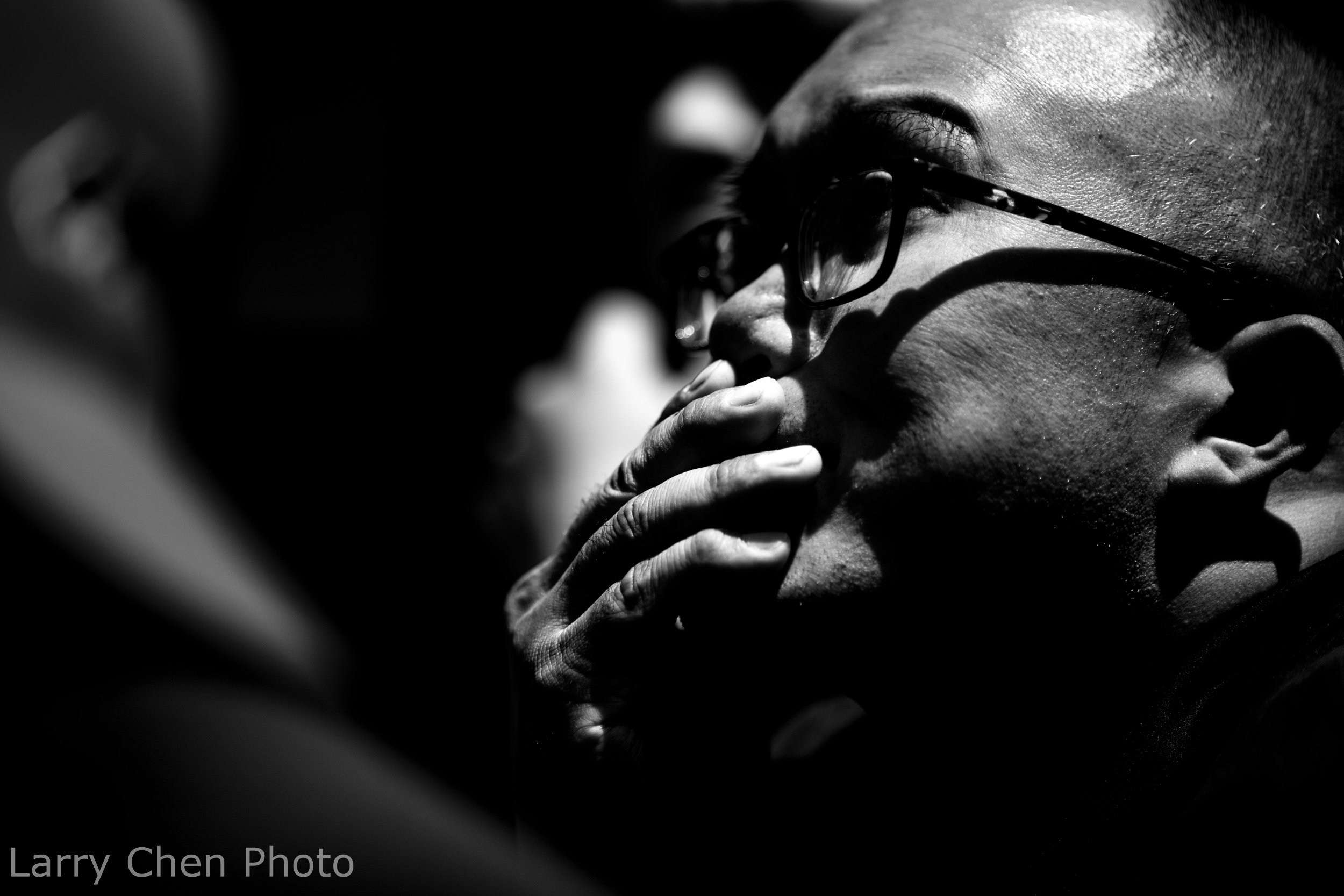 The look on the faces of the Evasive team as they found out their car did not make it to the summit.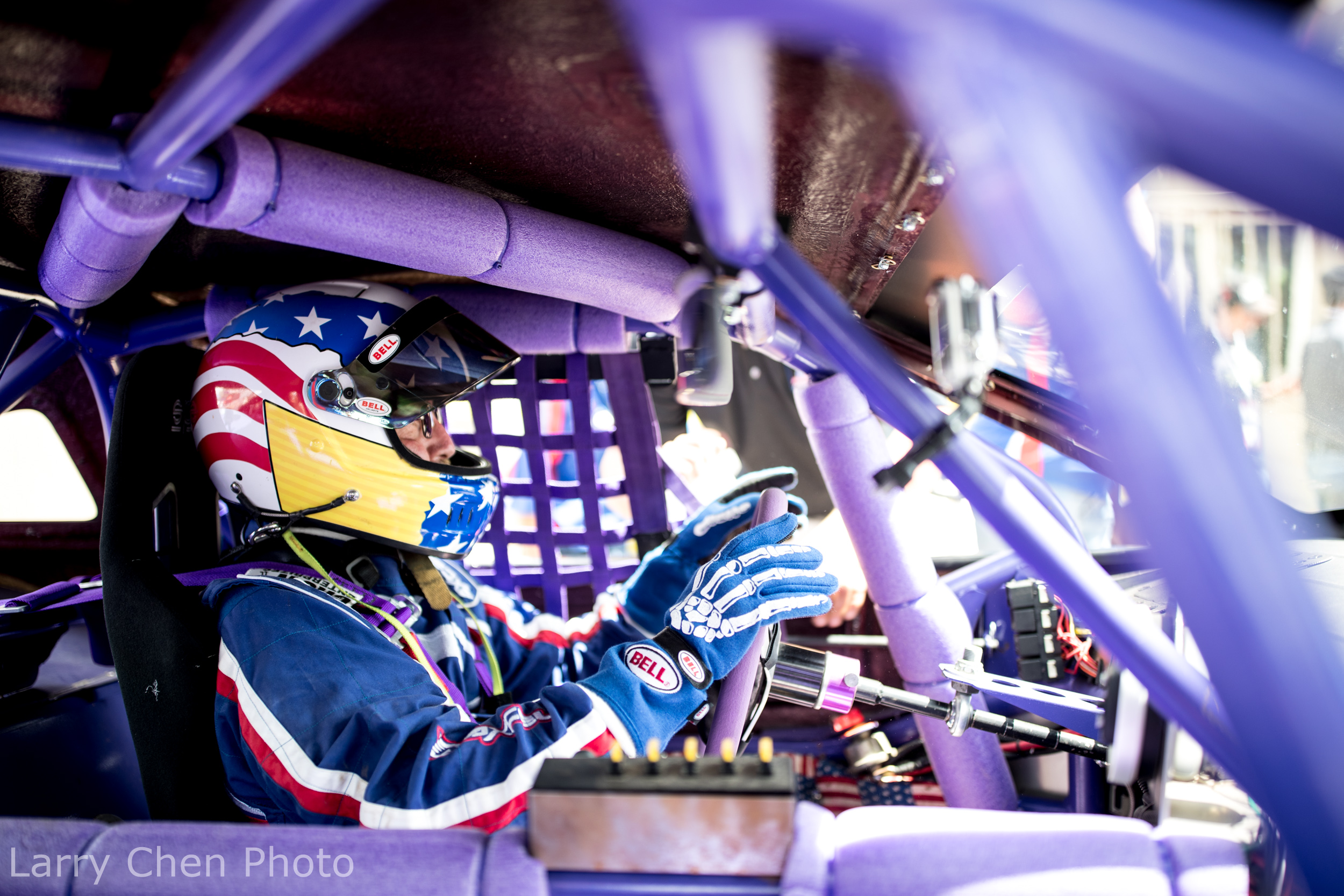 I love the color on this guy's rollcage. It makes for such a photogenic interior.
The new Acura NSX was very quick on the mountain, and it sounded amazing.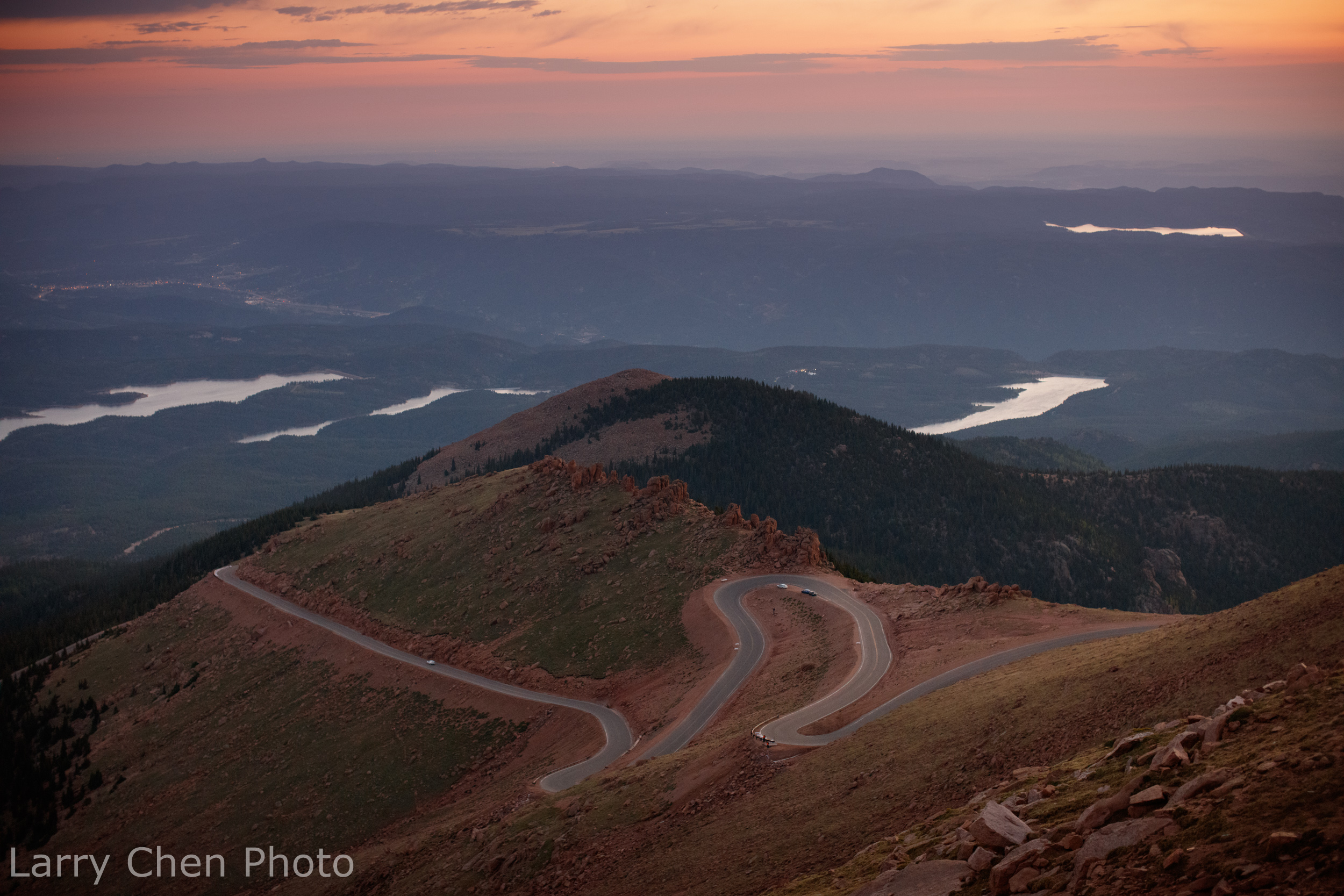 The famous W's. Gee, I wonder why they call it that?…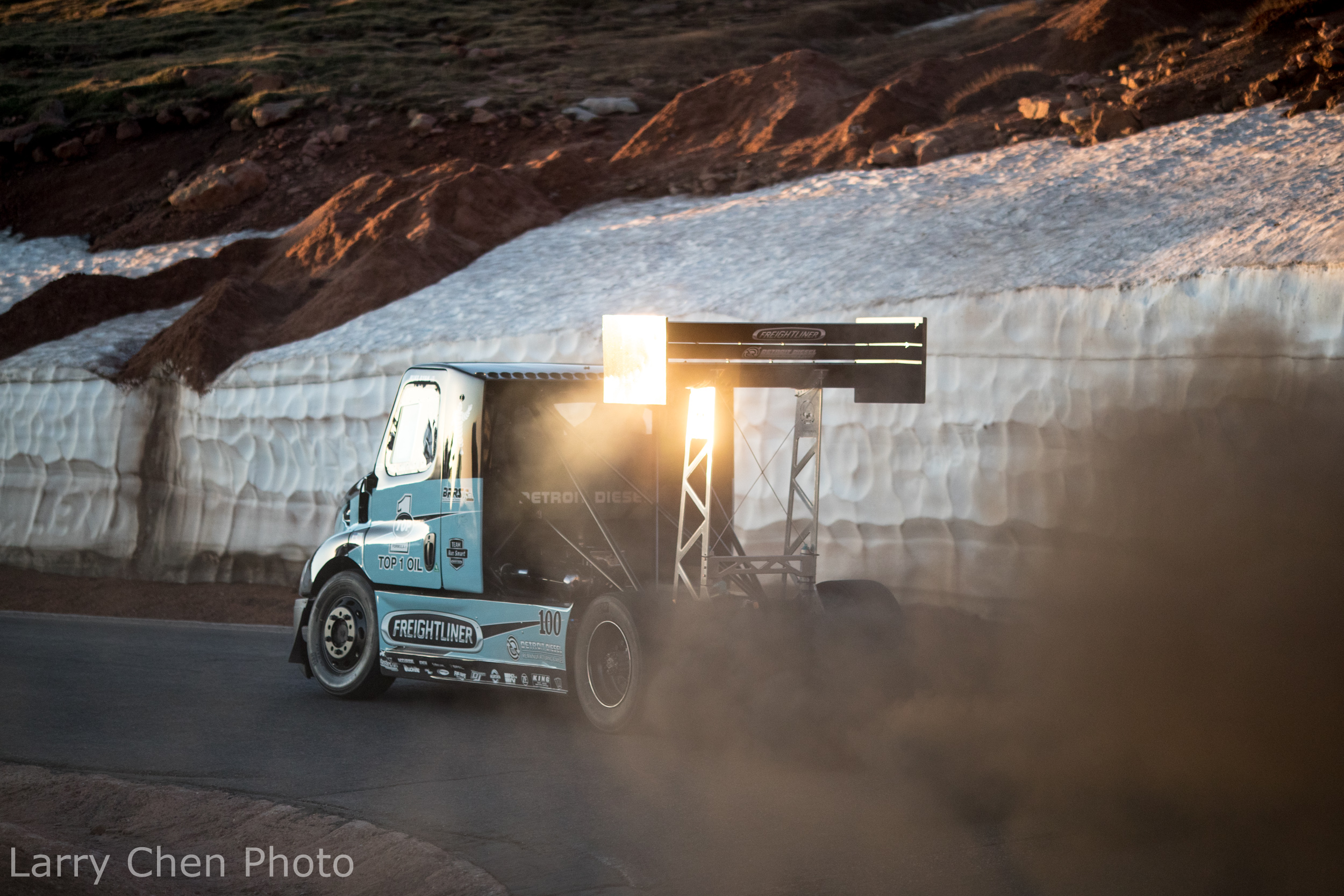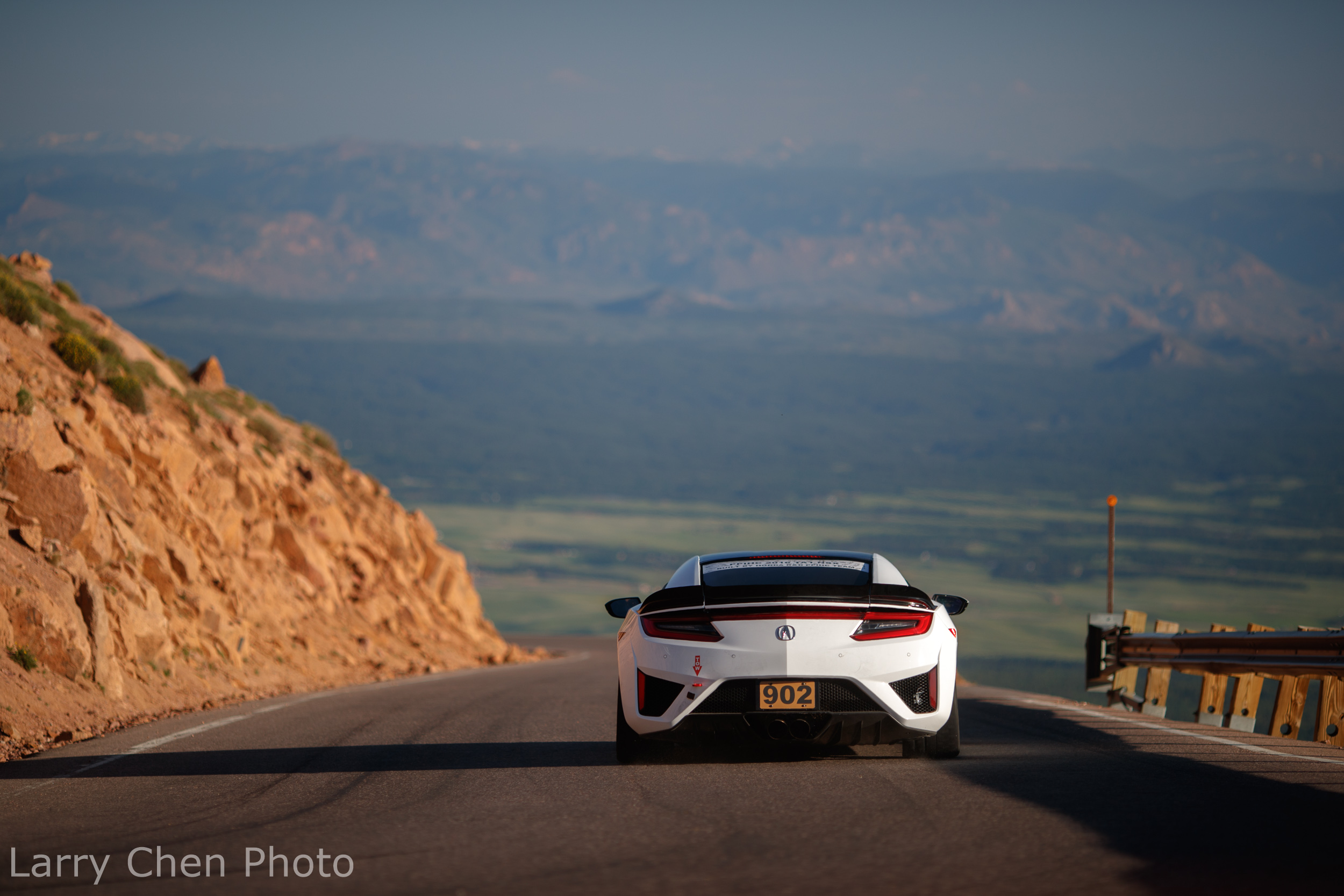 It was far more warmer on the Peak this year than expected; I was wearing a t-shirt most of the time, even near the summit during practice days.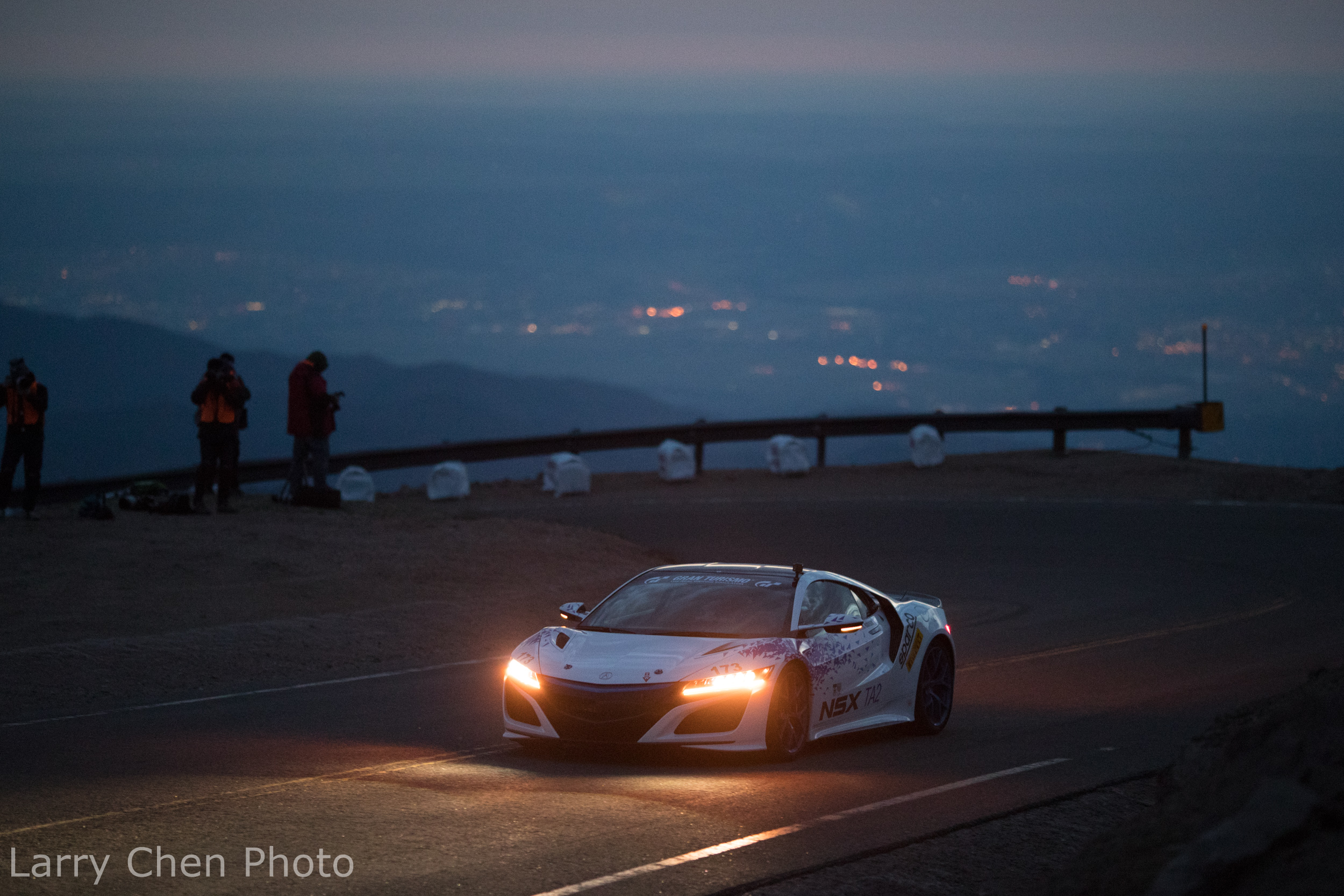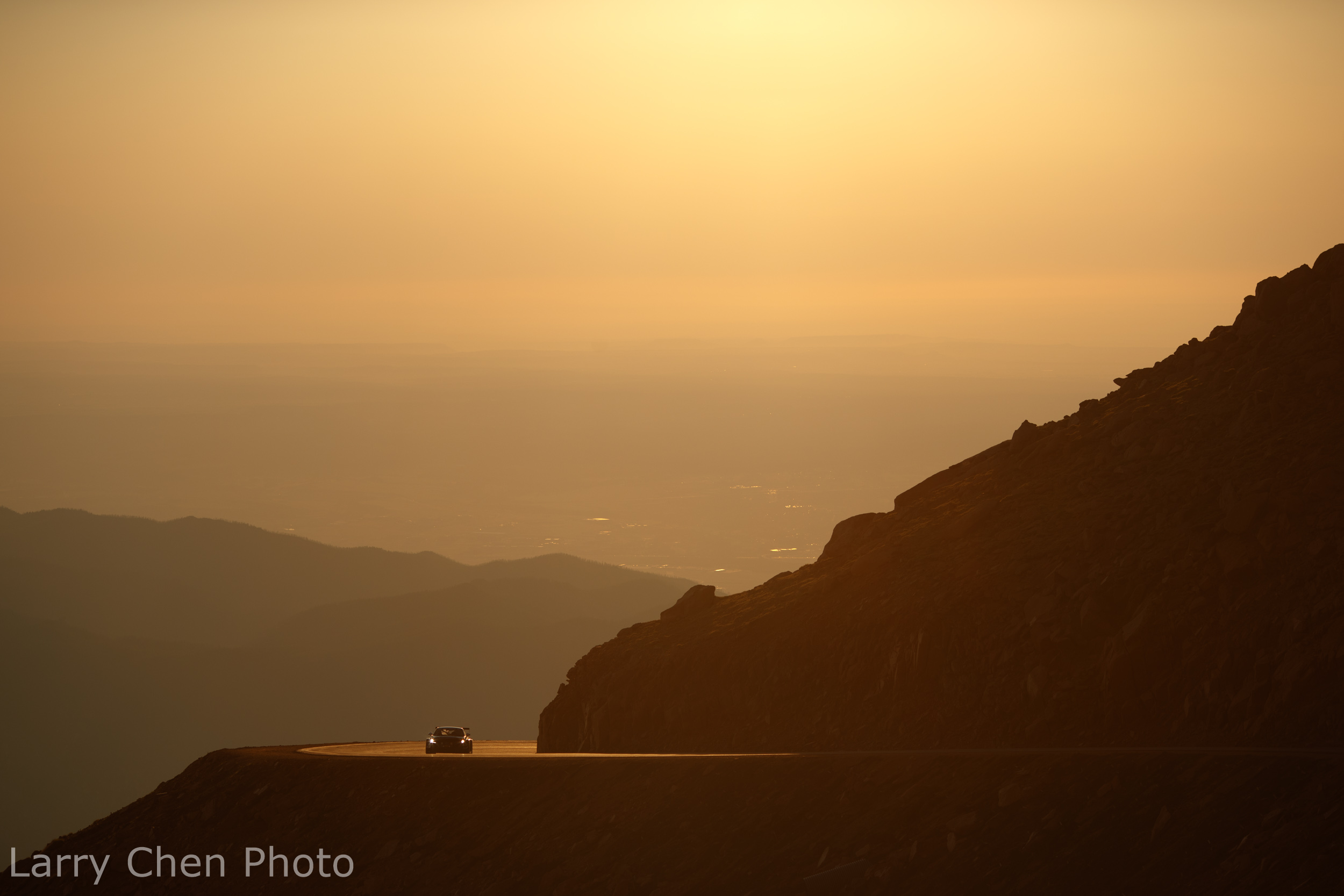 If you couldn't already tell, this is my favorite spot to shoot from on the mountain. From this vantage point you can see about a third of the race course.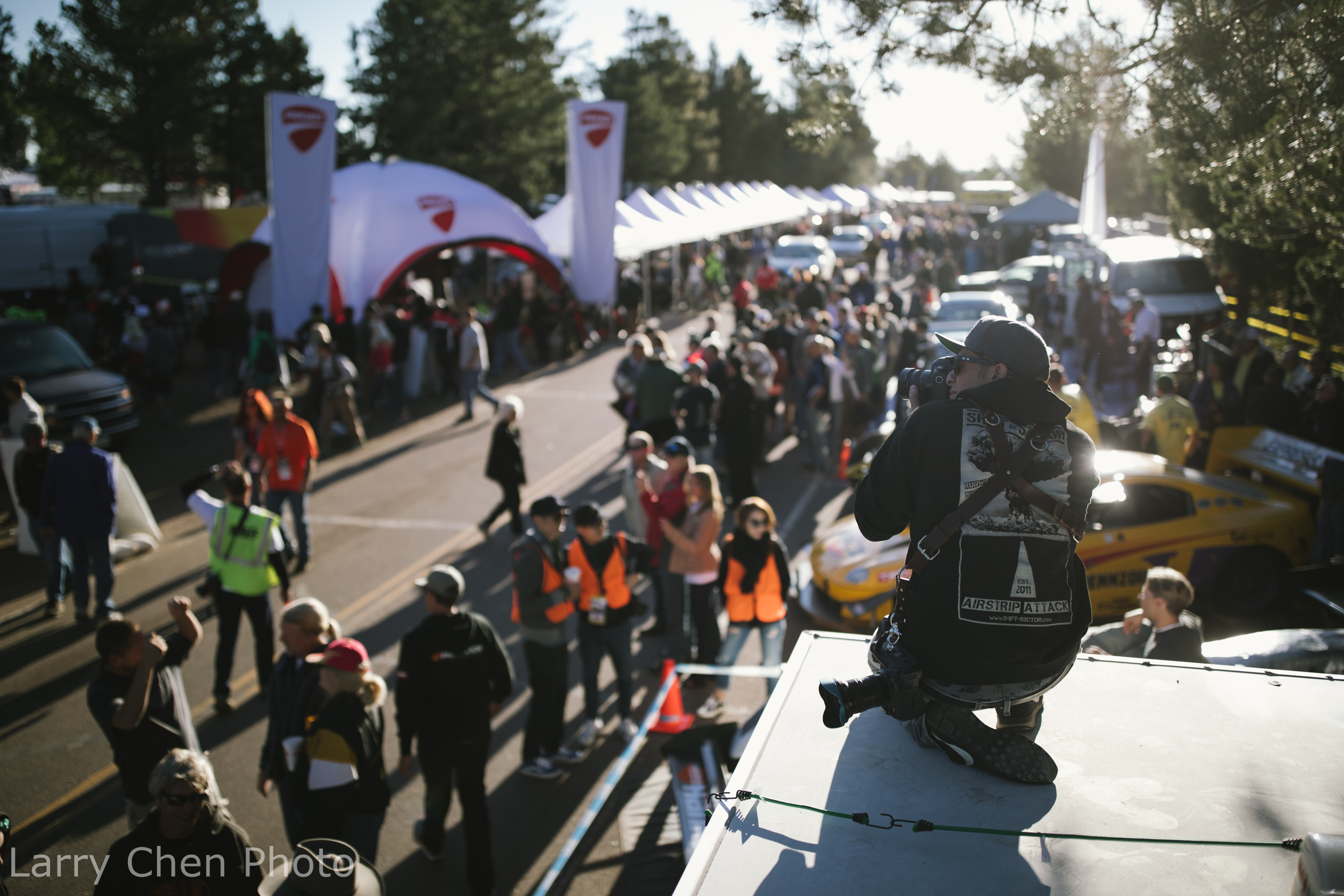 Mike Ryan is always a showman in his insane drifting Freightliner, but the 2016 event was not kind to him. First he had a run that nearly went to the top when the race got red flagged. Then, after he restarted his run, he lost his brakes and crashed pretty badly at Engineer's Corner.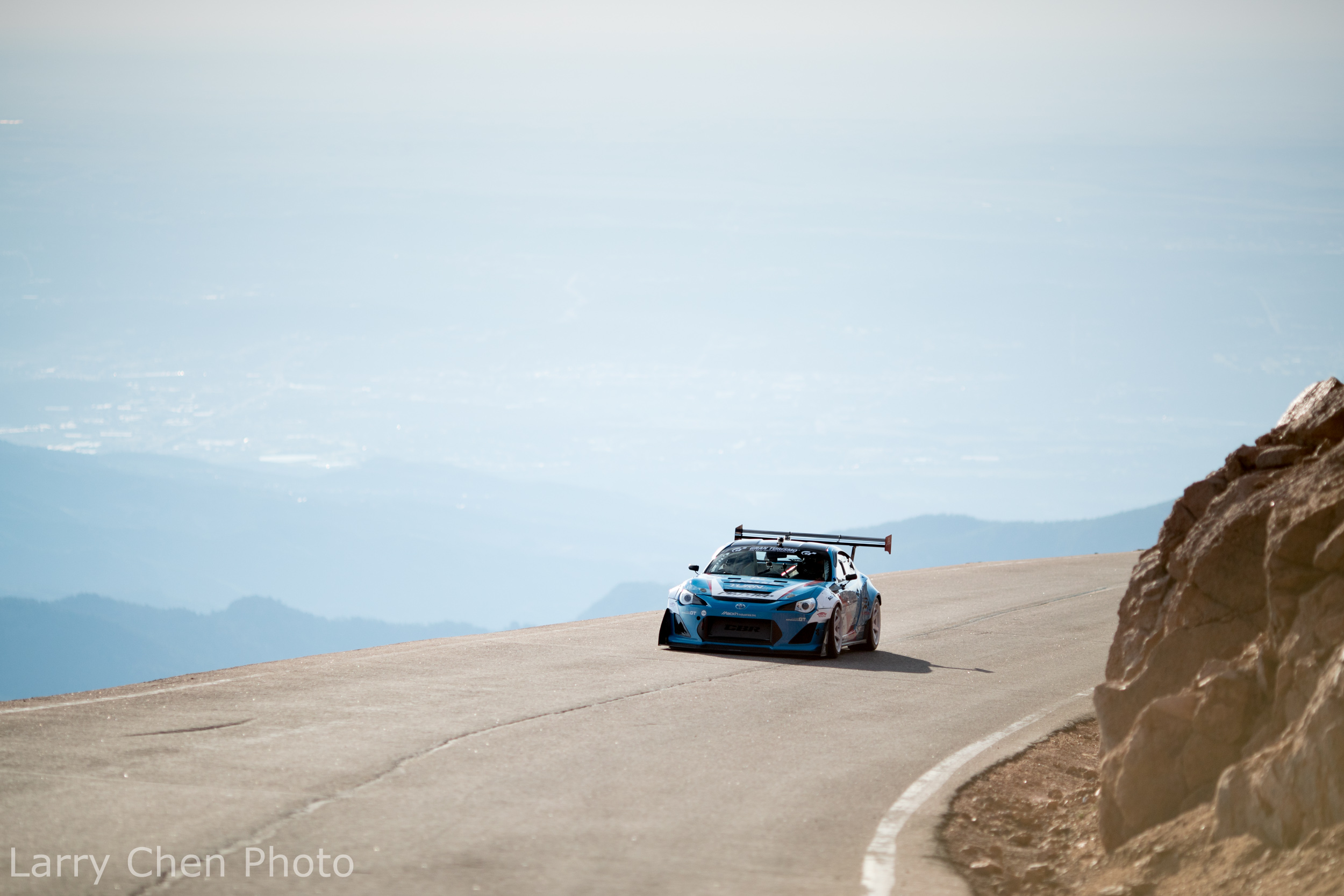 This year I had the privilege of following the antics of the Hot Rod magazine crew in their attempt to take the Time Attack 2 class win with their Dodge Viper. Unfortunately, they came in 2nd place after the NSX. You can read about it in detail in their next issue.
I cover so much motorsport that I am fairly desensitized to incidents on the track. This was my fifth year covering Pikes Peak, but going into it I had yet to see an accident on the mountain.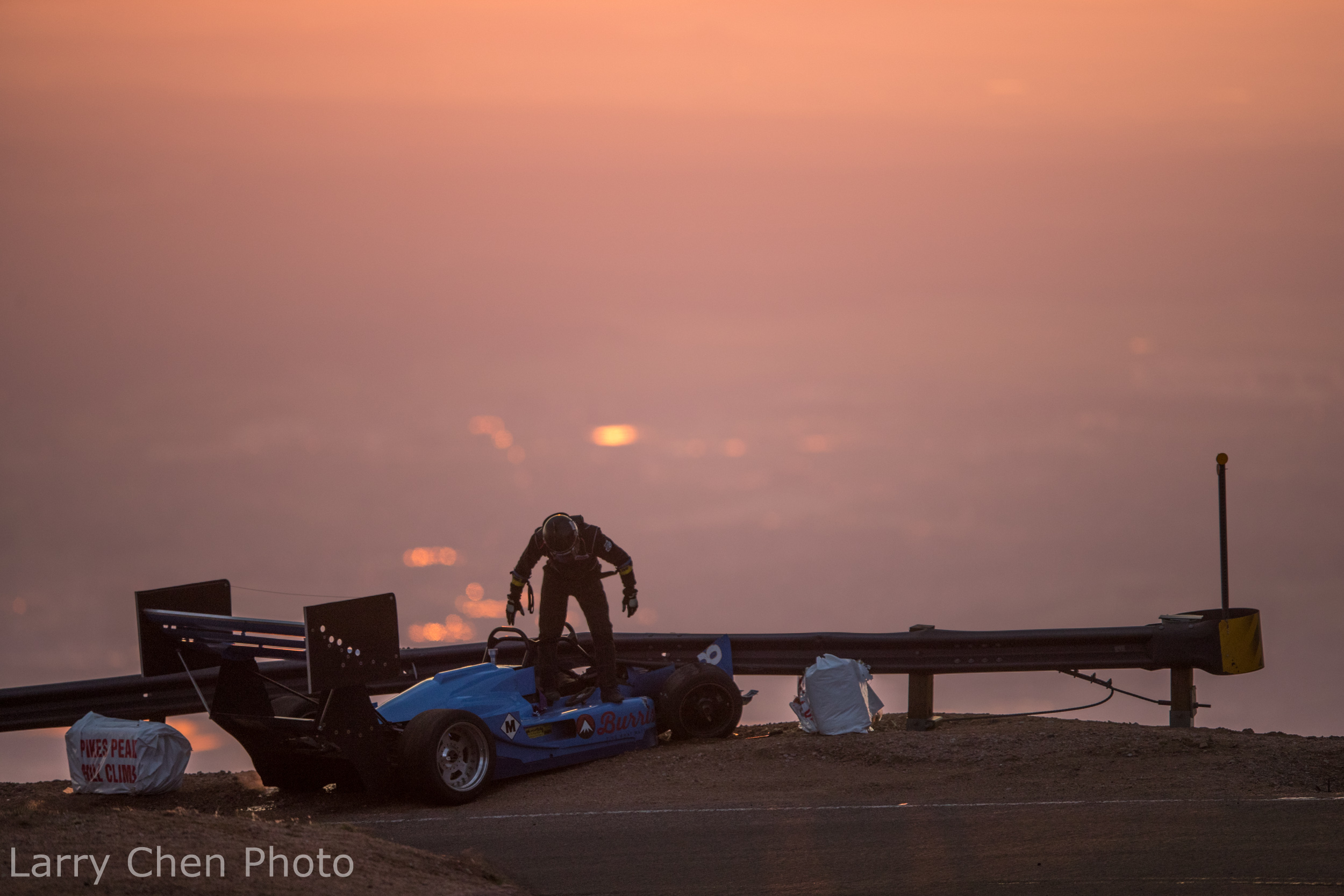 Because the race course is so long, the chance of seeing a crash is slim, but this one that I caught seemed particularly bad from the outside looking in.
I watched as the former IndyCar accelerated down a long straight into this corner, then locked up all four tires and hit the guardrail very hard. Thanks to the rollcage design, the driver was able to walk away with his head still on his shoulders.
In fact, the first thing that we heard after the initial impact was a large string of profanities, which at least let us know that he was okay.
As funny as that sounds, we were still a bit shaken up. This man walked away with his life from an incident that could have easily taken it.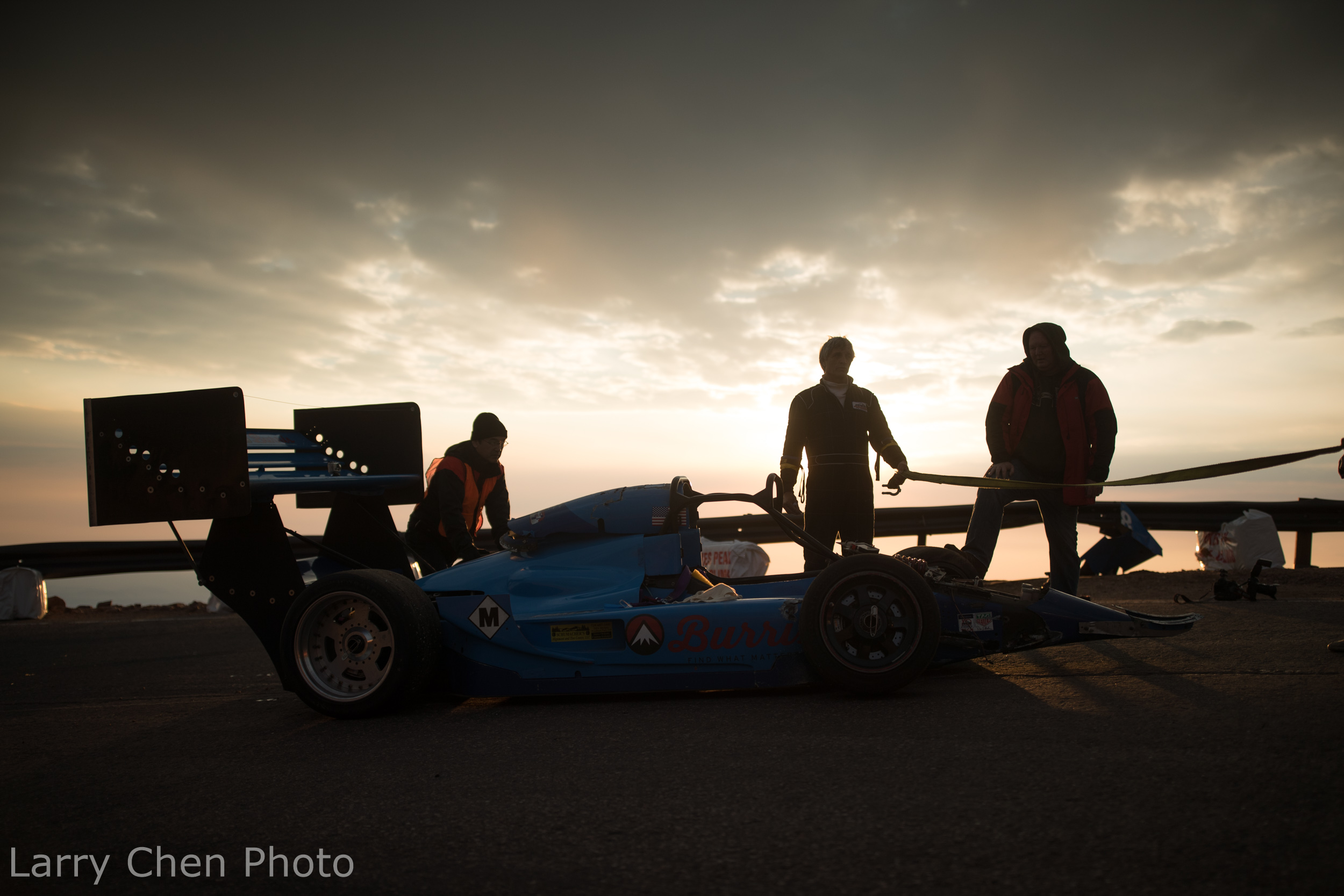 The driver will live on to climb the Peak another day, and myself and the other photographers who witnessed the crash will sleep well knowing so.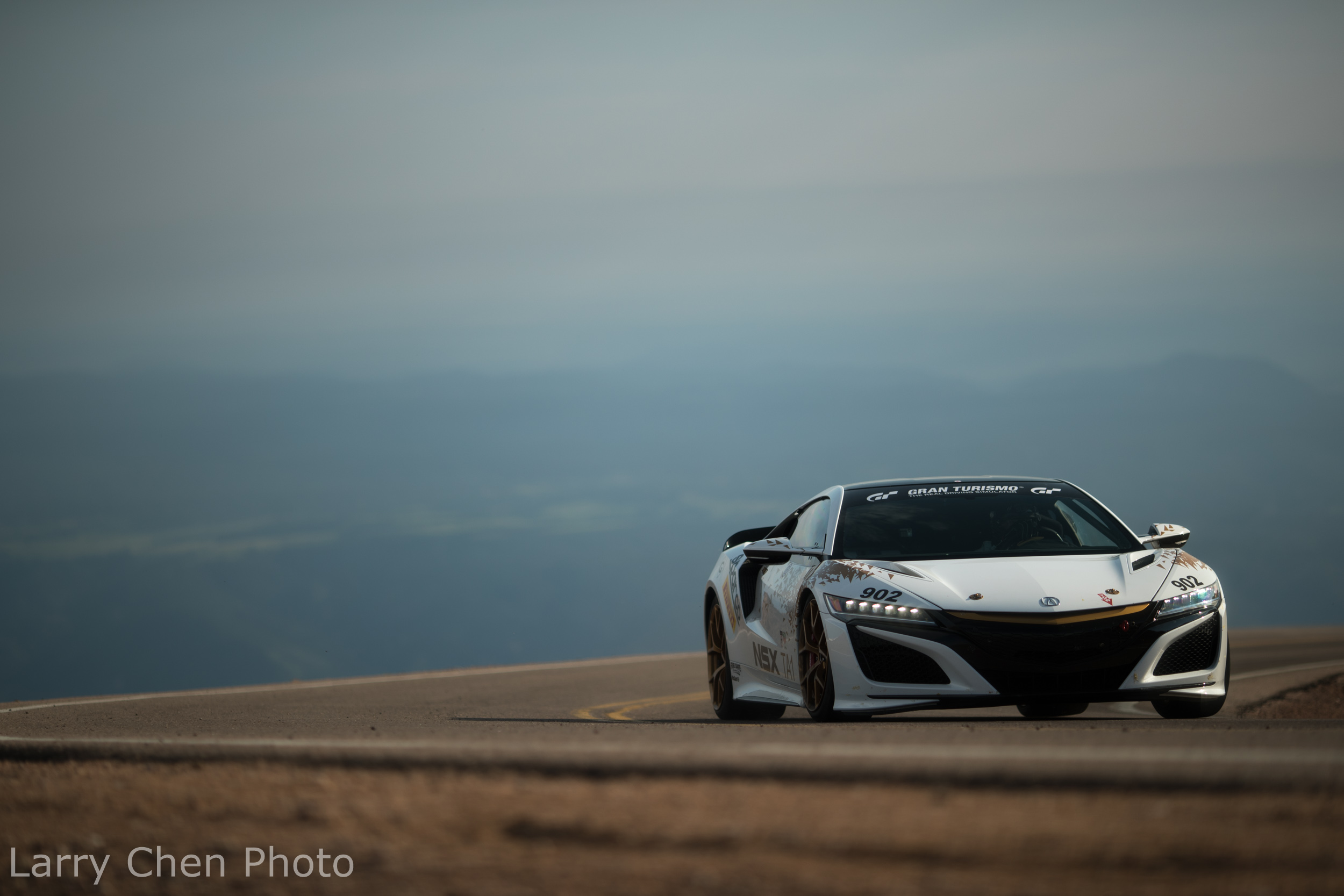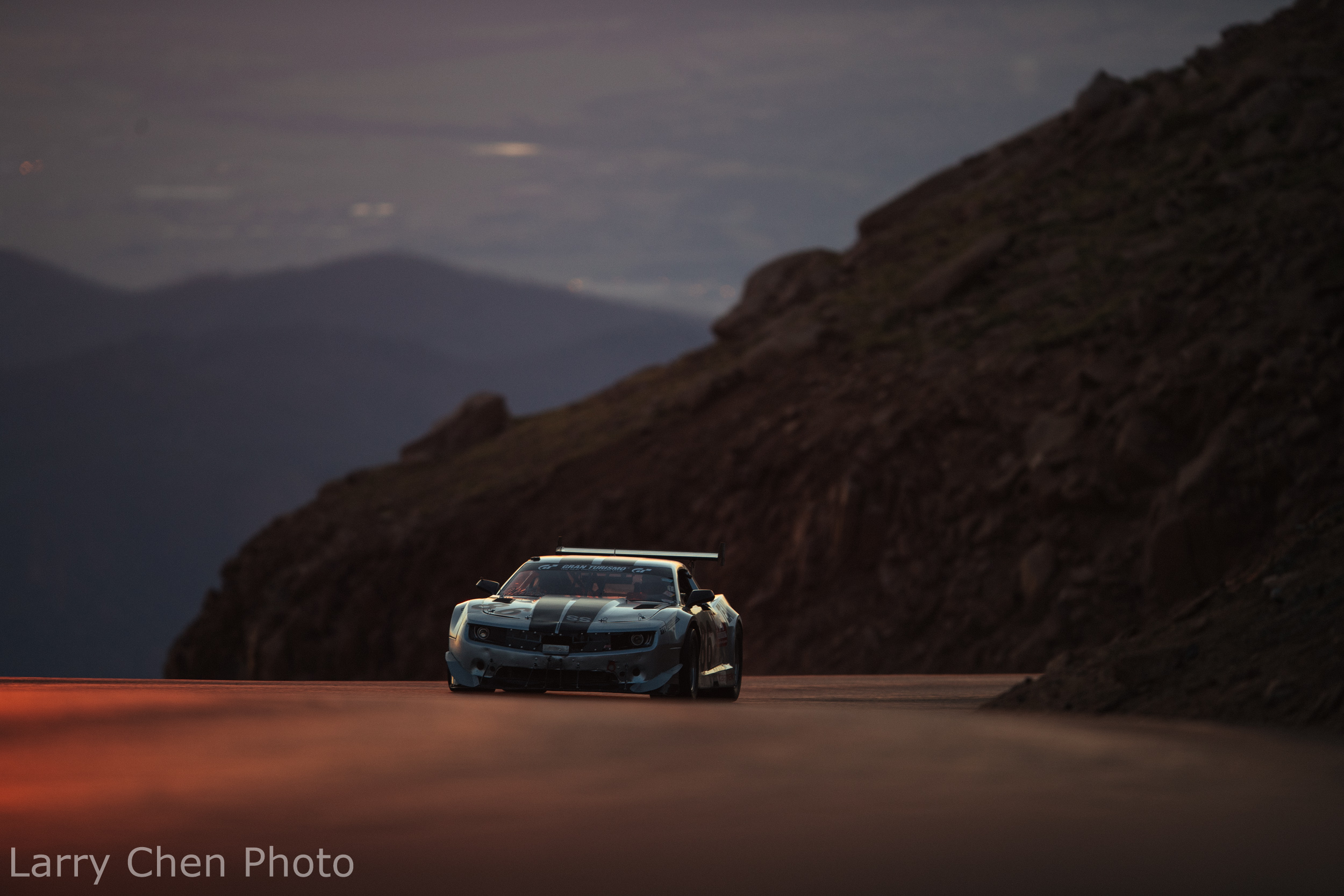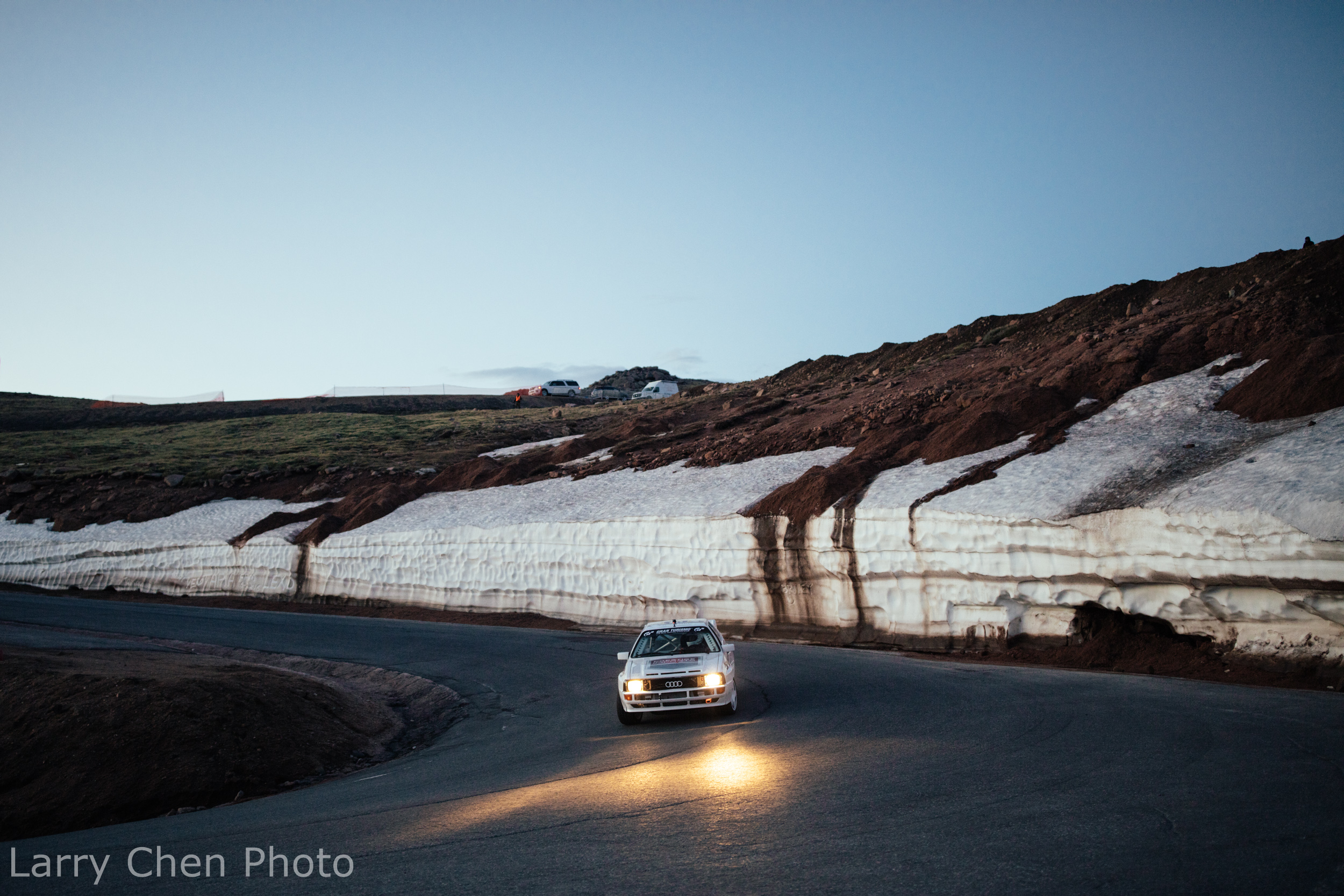 Not tire smoke, more like smoke from the engine. I'm not sure if they had a chance to fix the issue.
Oh you know, just turbo bits lying around on the road…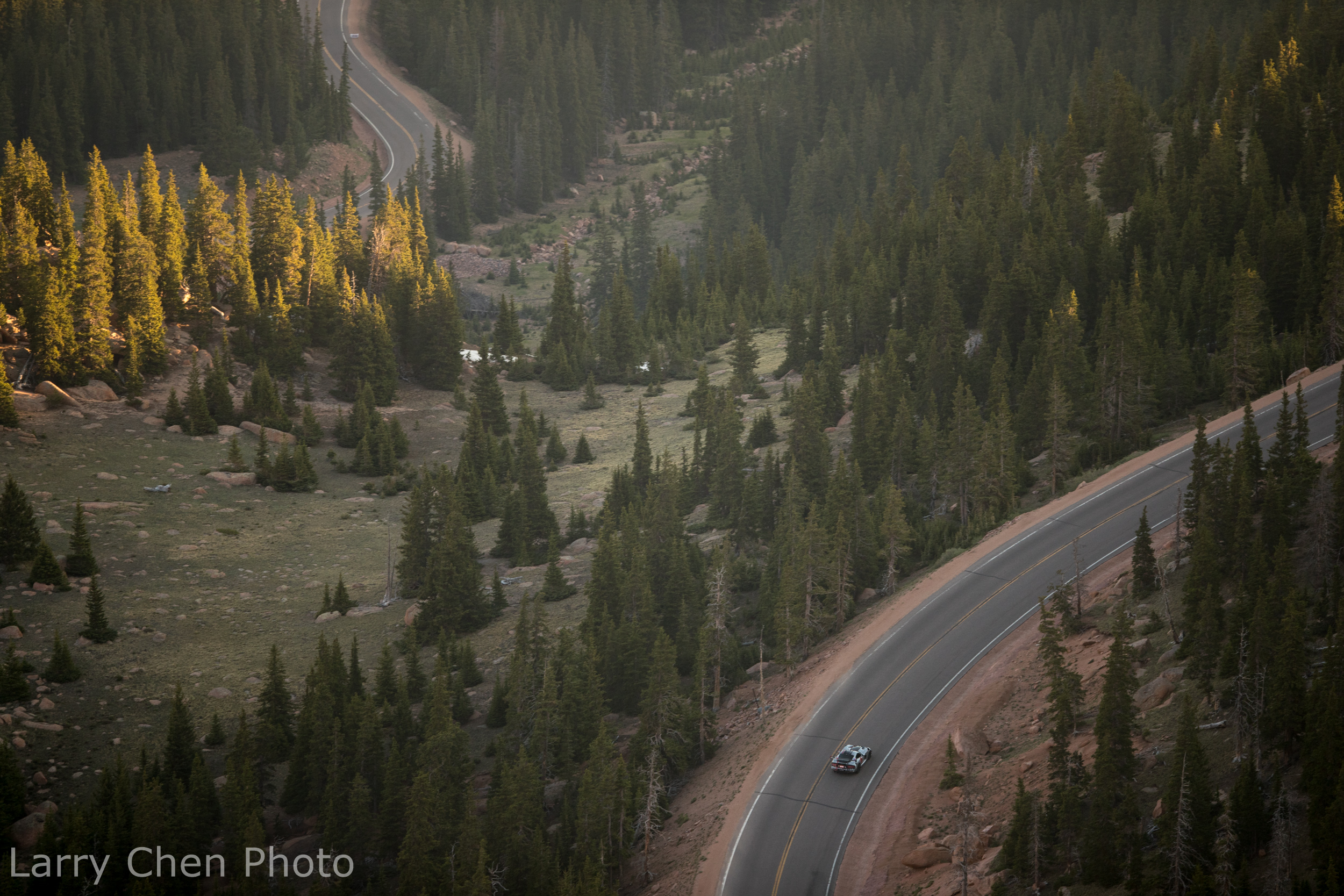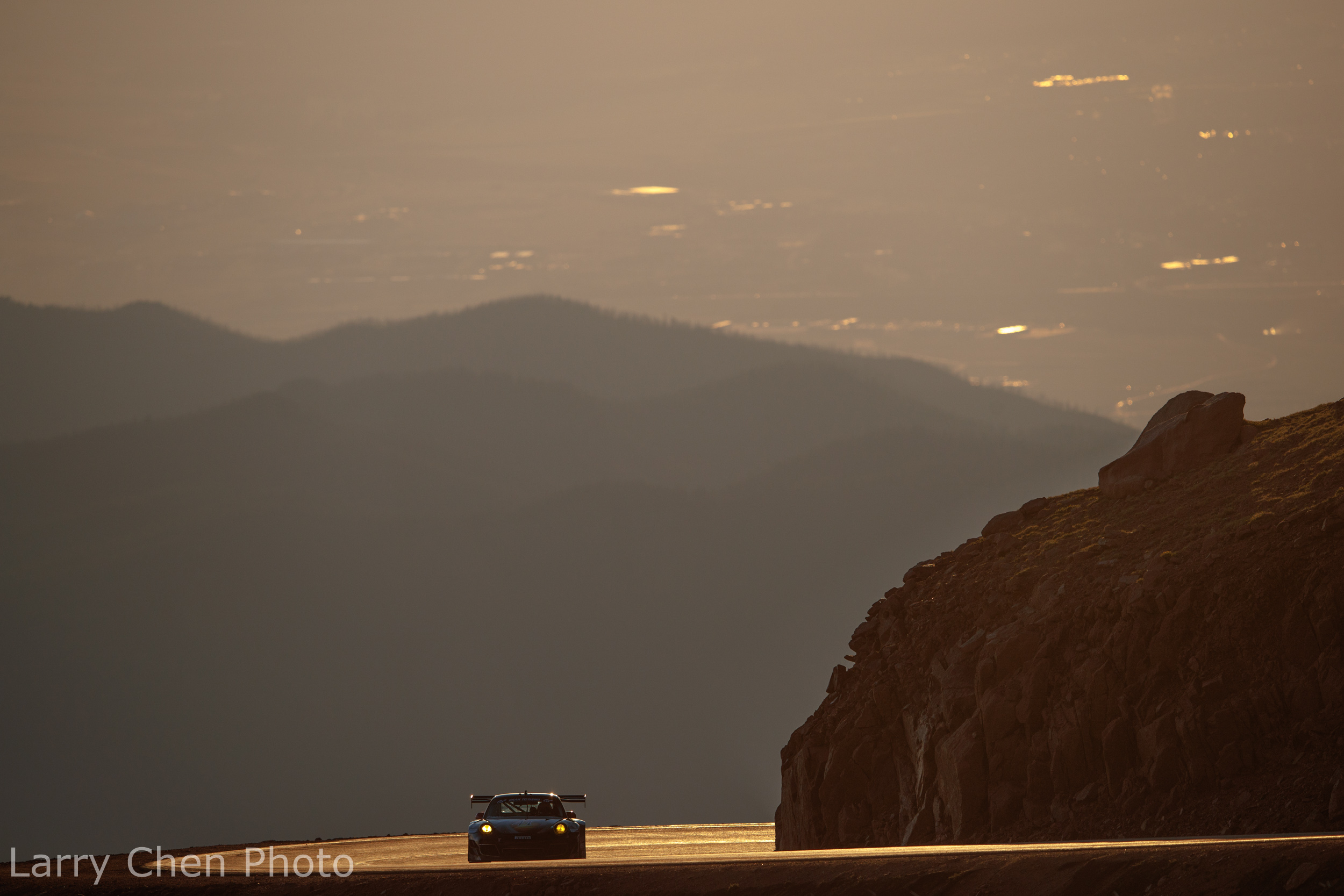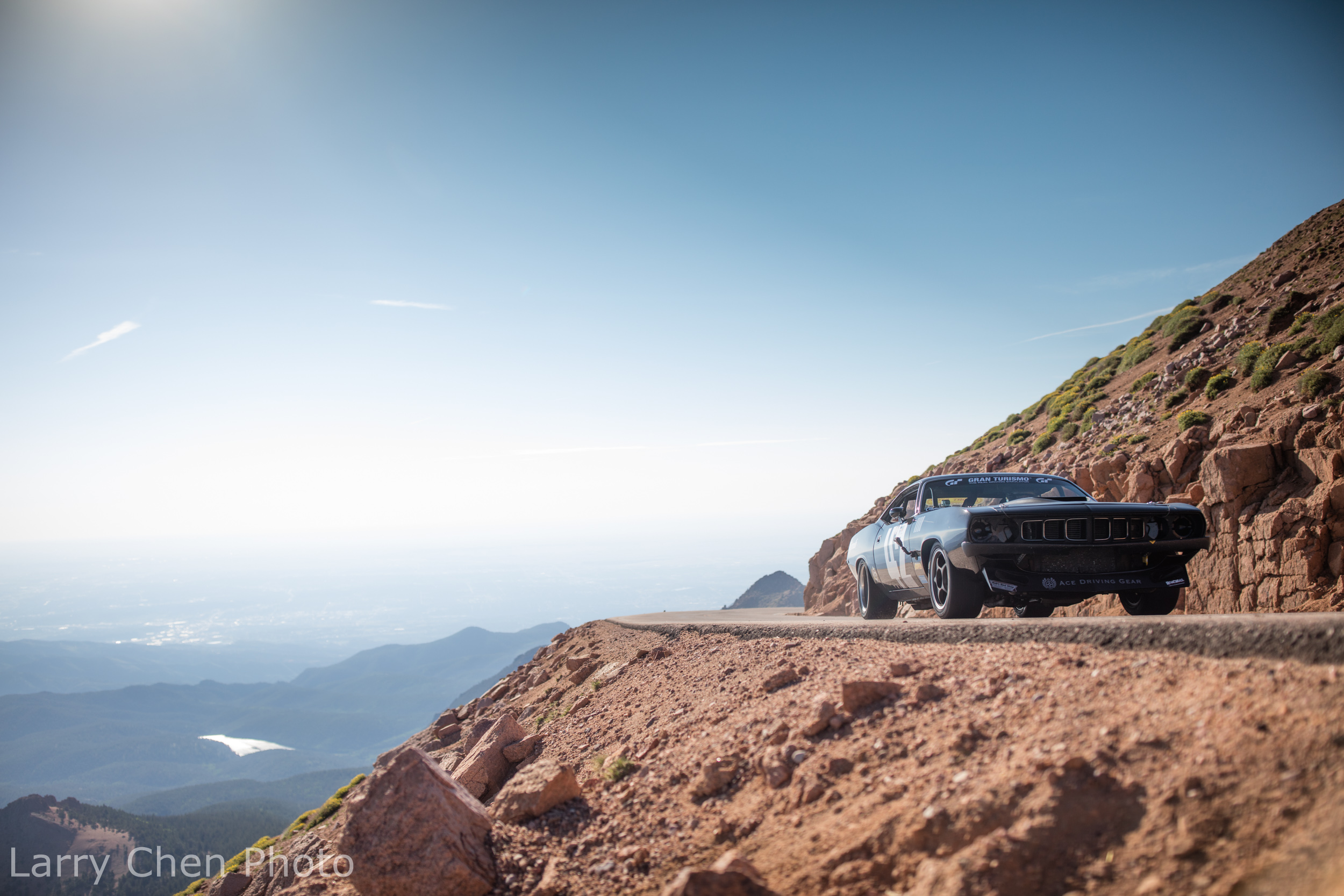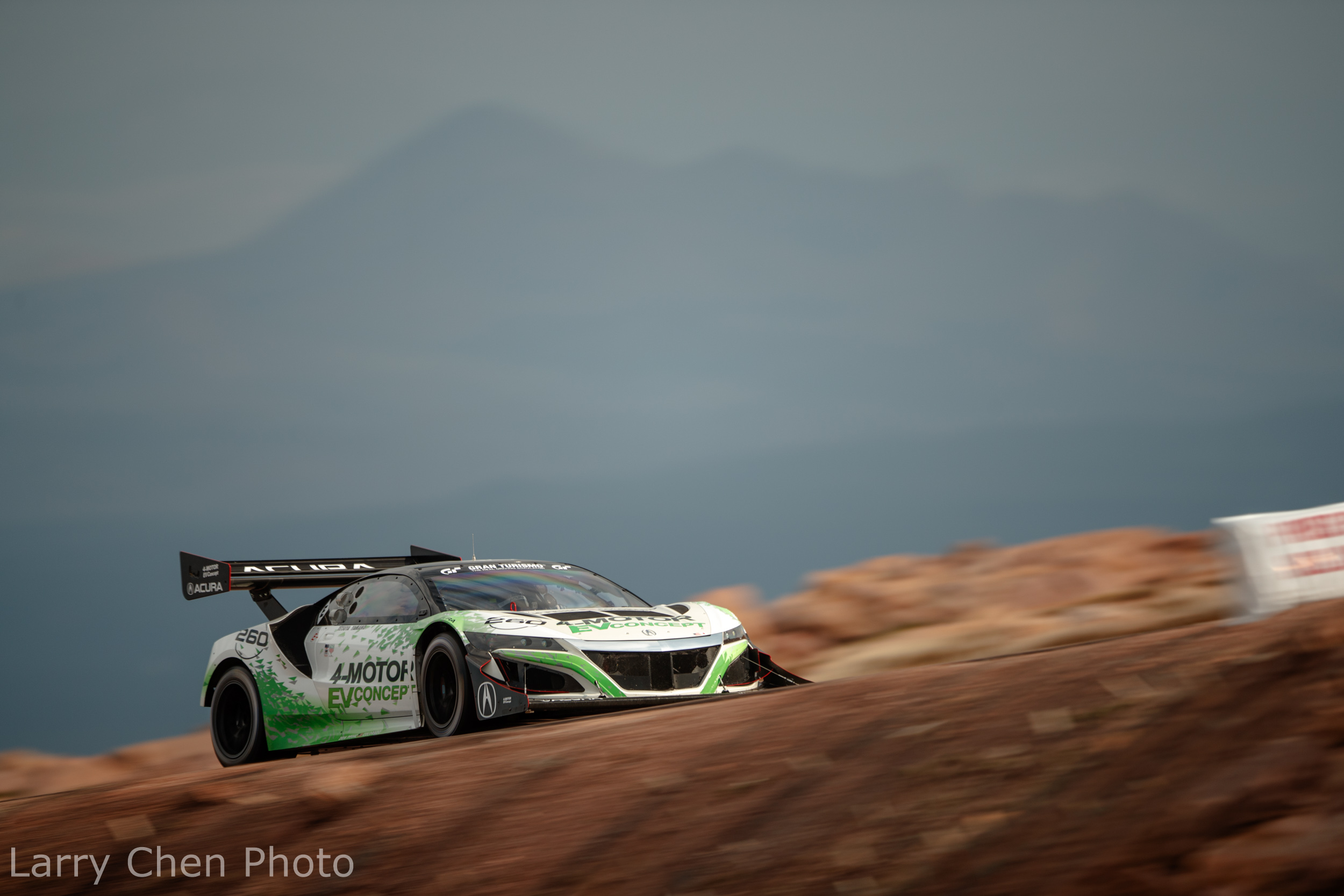 I was pleasantly surprised by how quick this car was, and also really impressed with its braking abilities.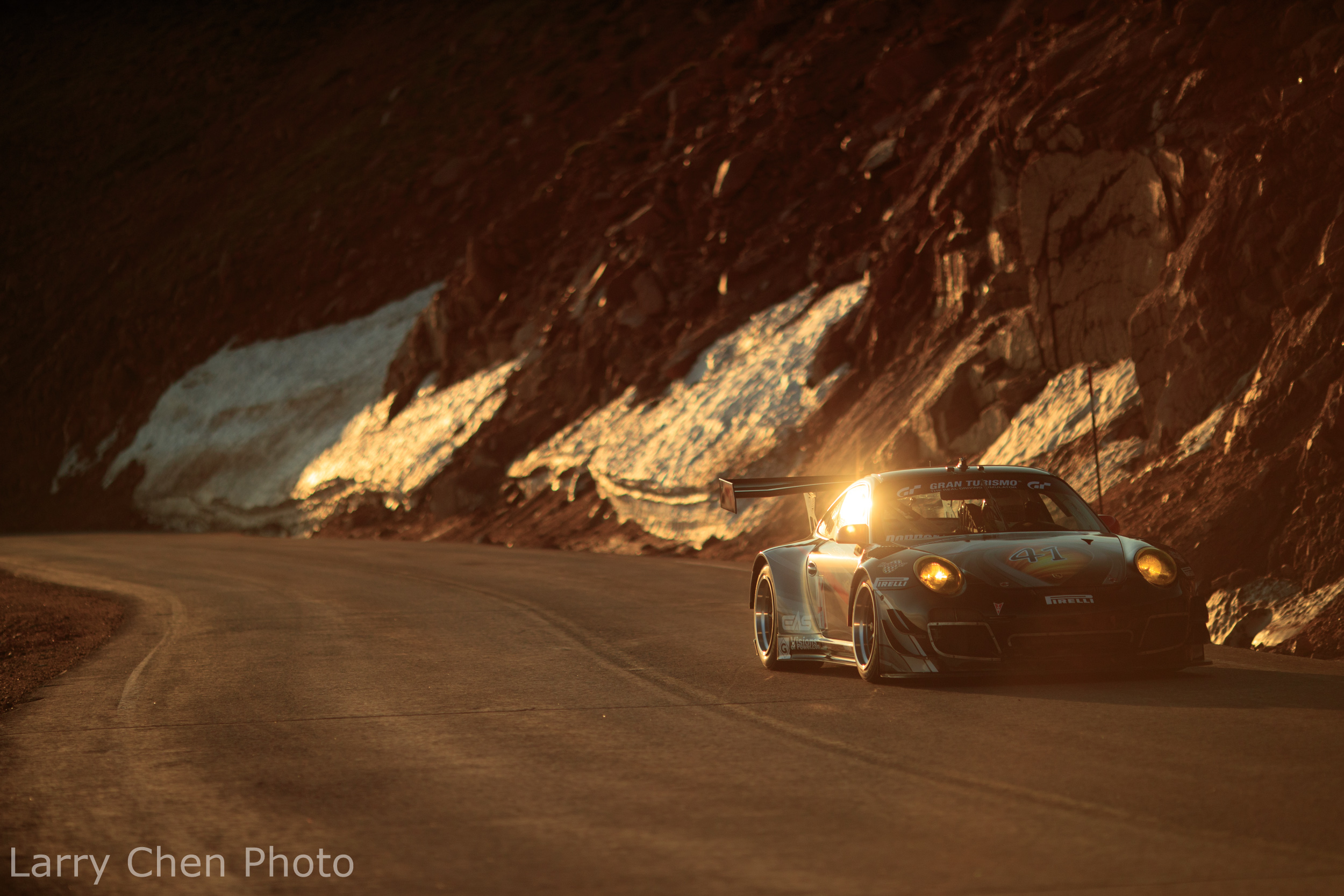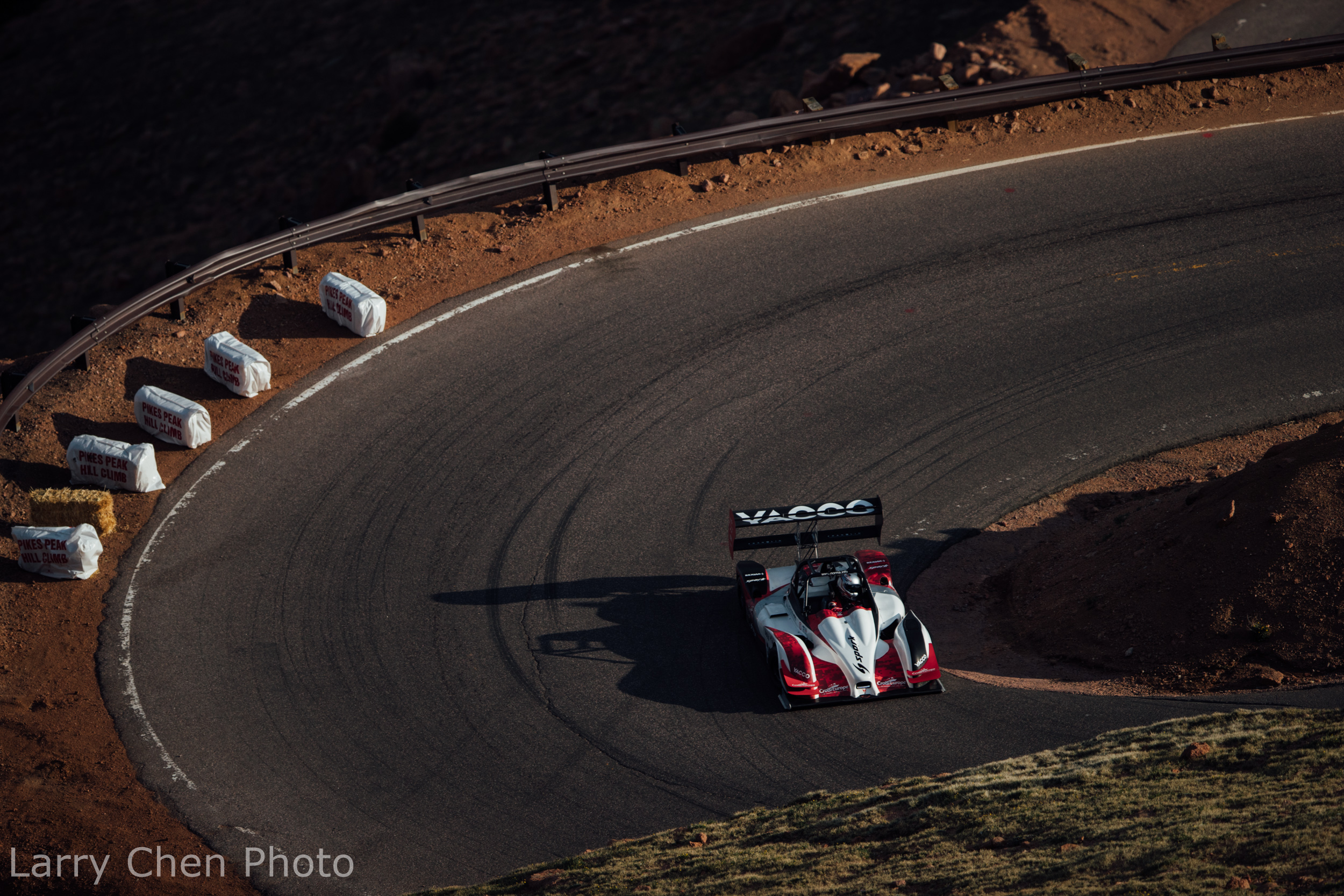 Without a doubt, the best sounding machine at this year's hill climb.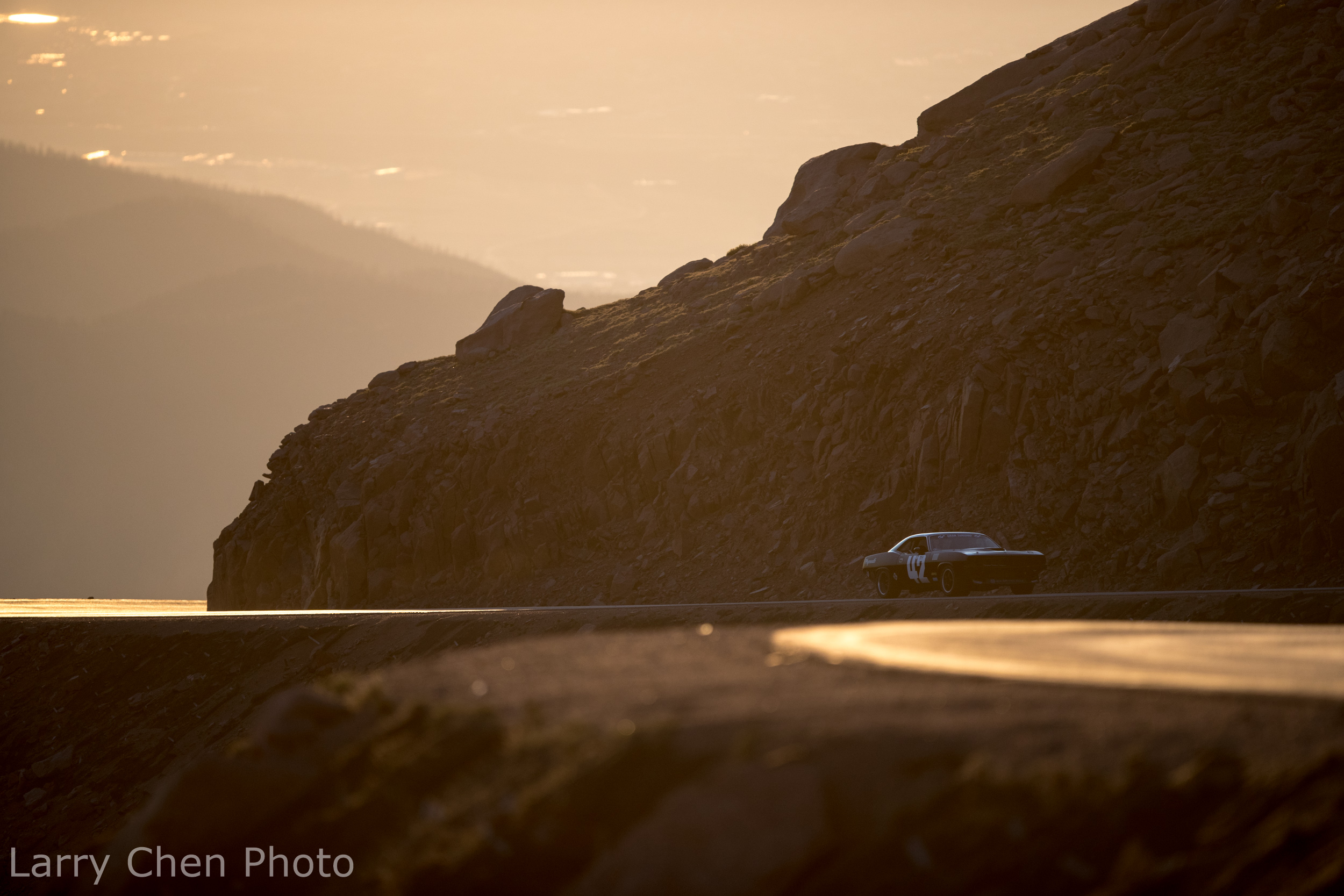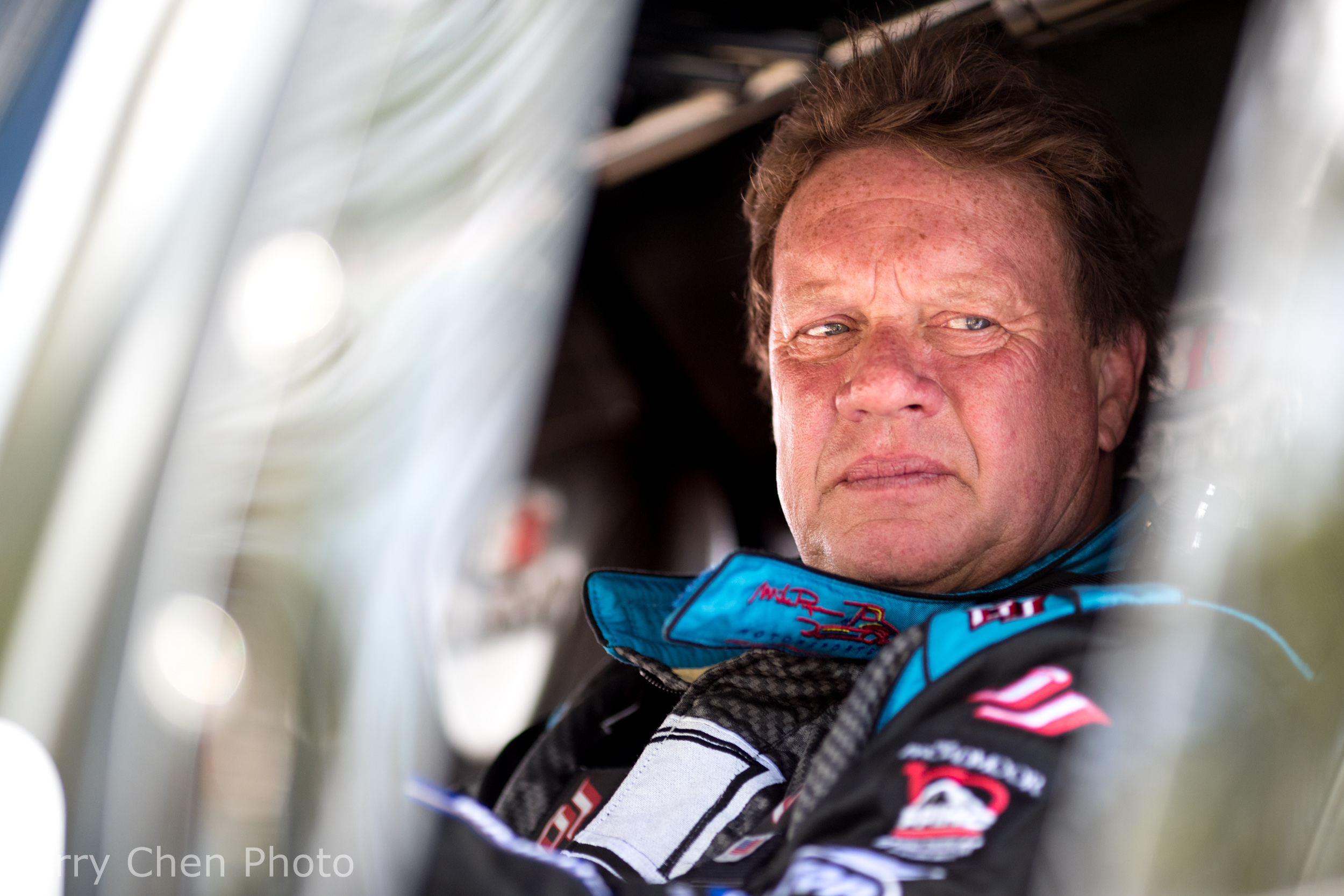 Sunrise at 12,700ft.
The view of the Glen Cove toll booths from Devil's Playground. Notice the tree line is about 700ft below.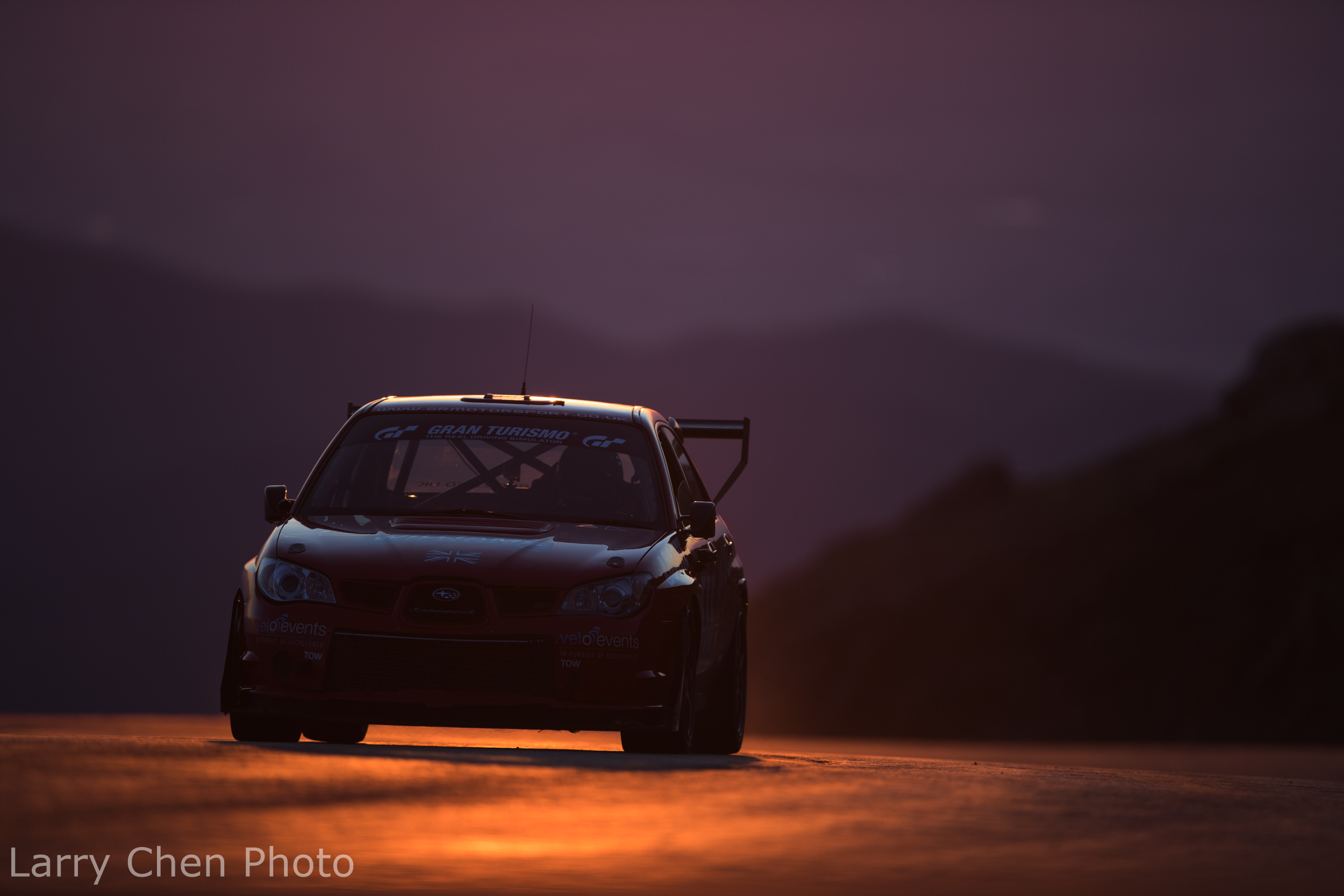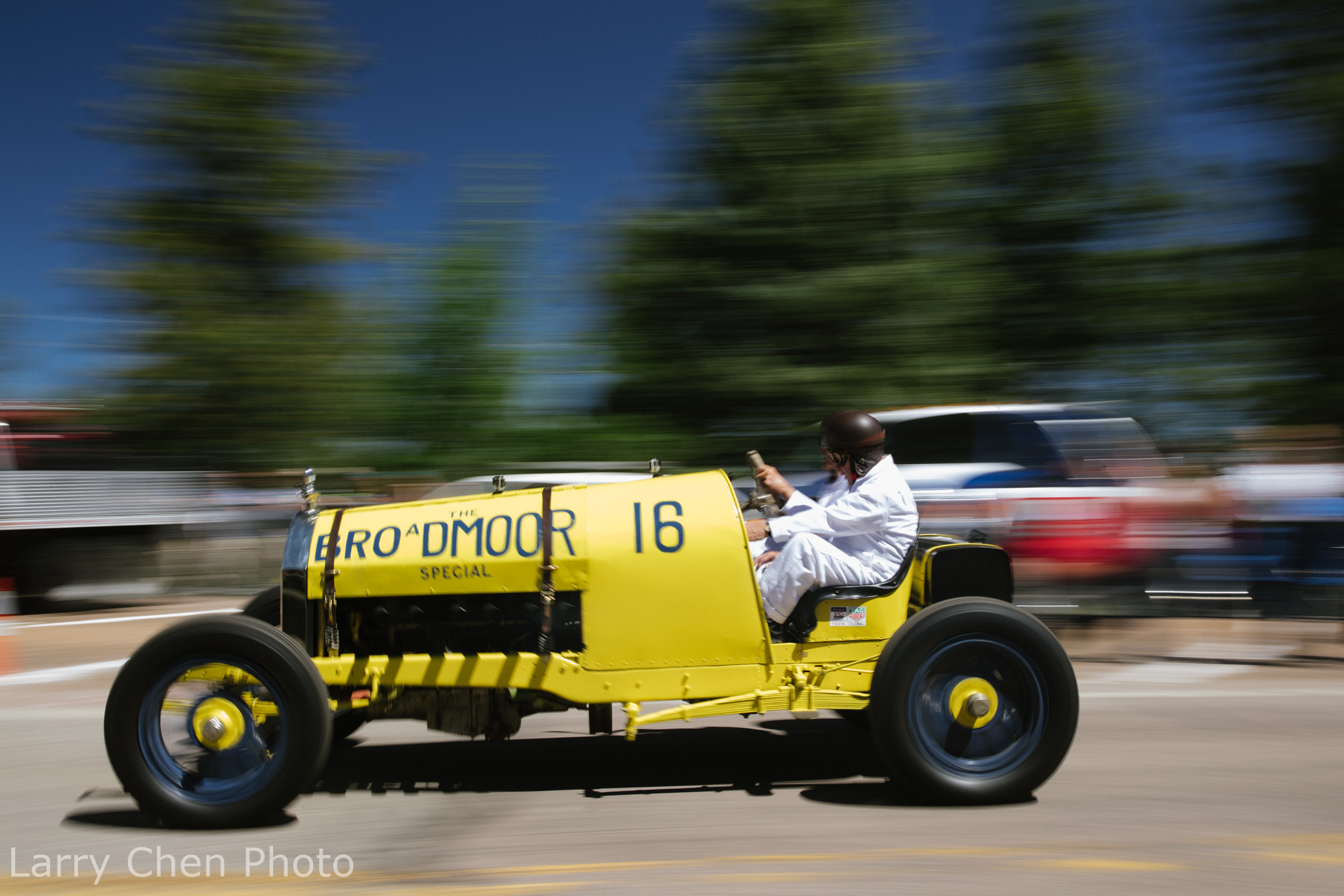 It was such an awesome treat to see the first car to win Pikes Peak go part way up the mountain.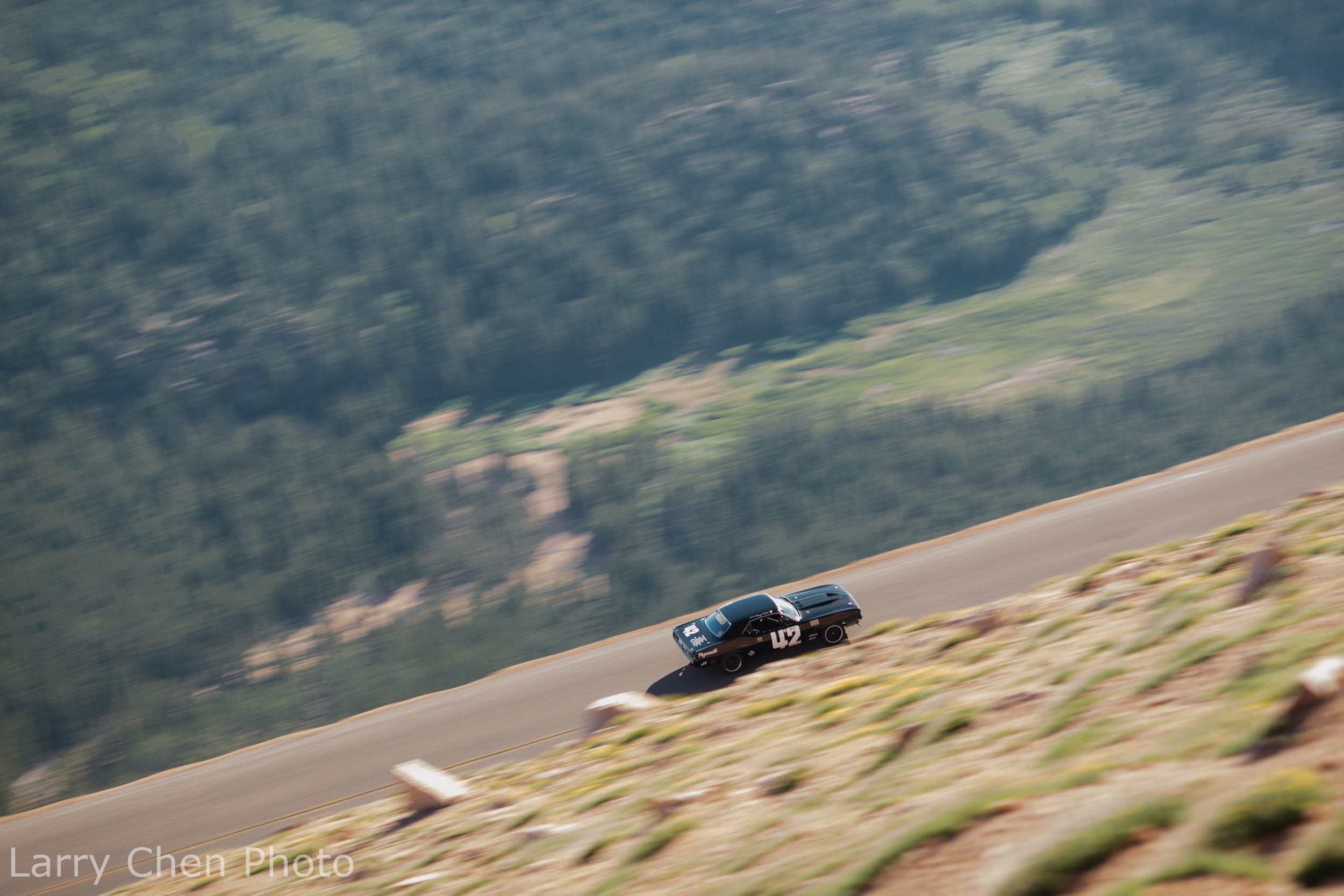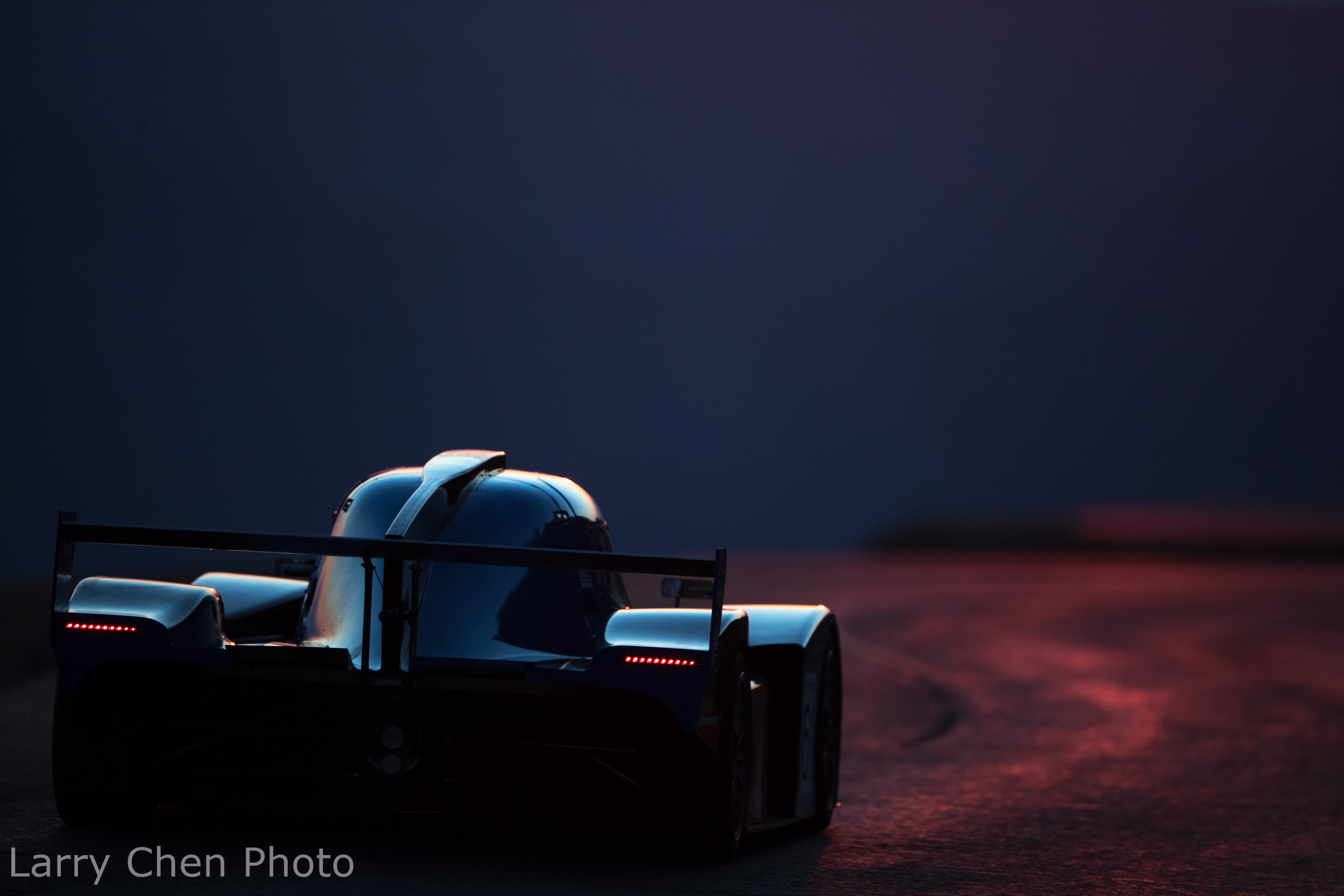 Sometimes the race cars going down the hill make for just as cool of an image as when they're heading up.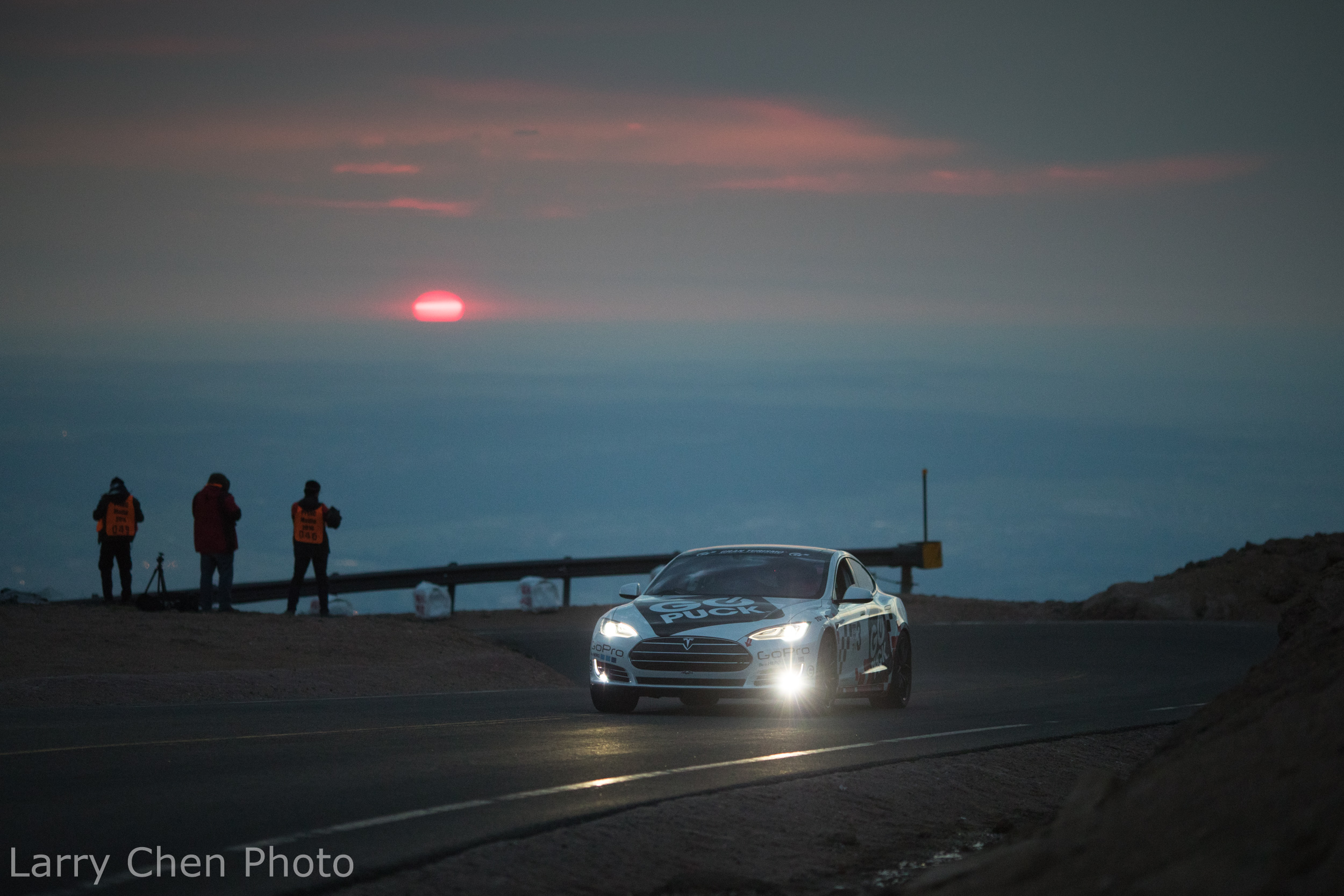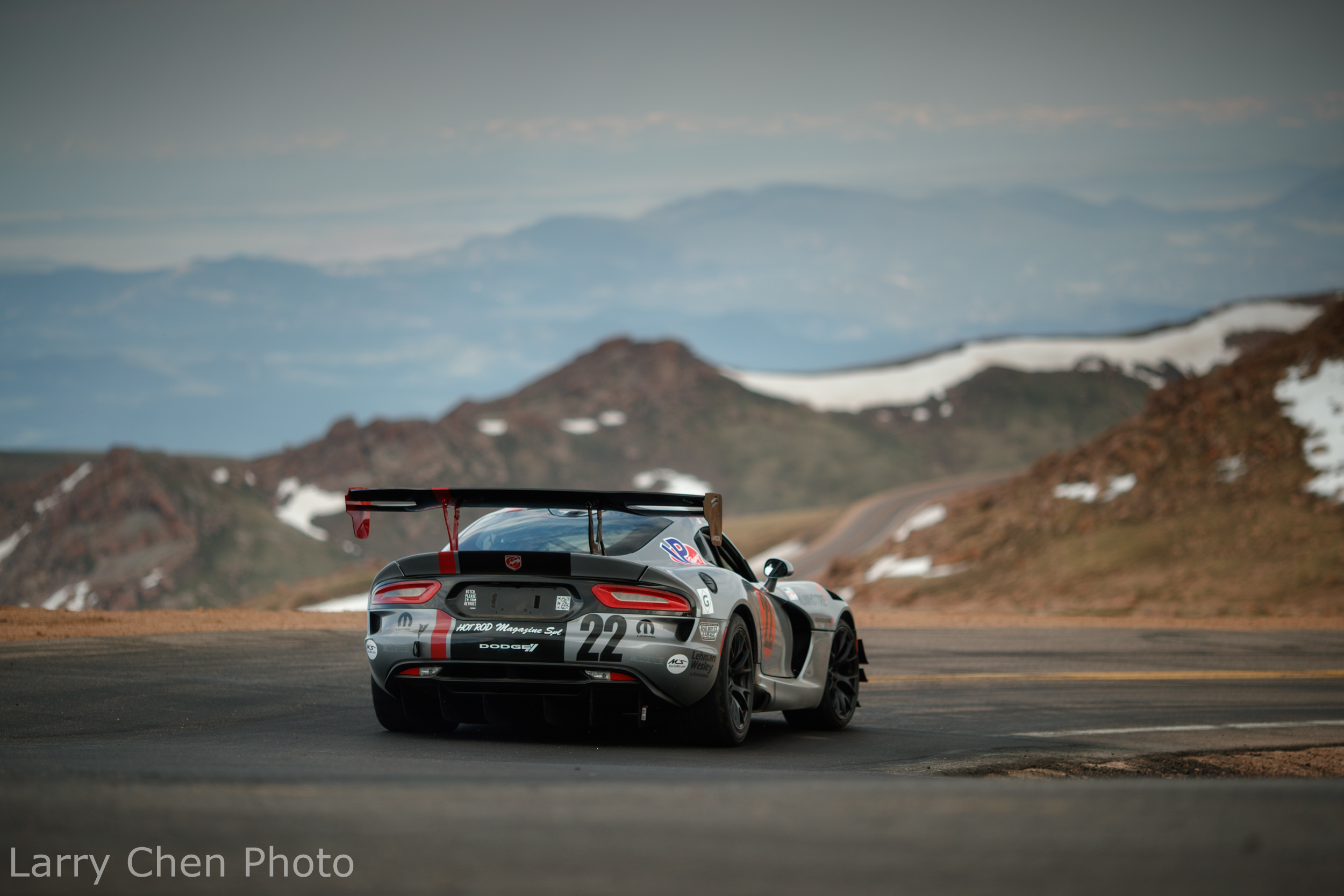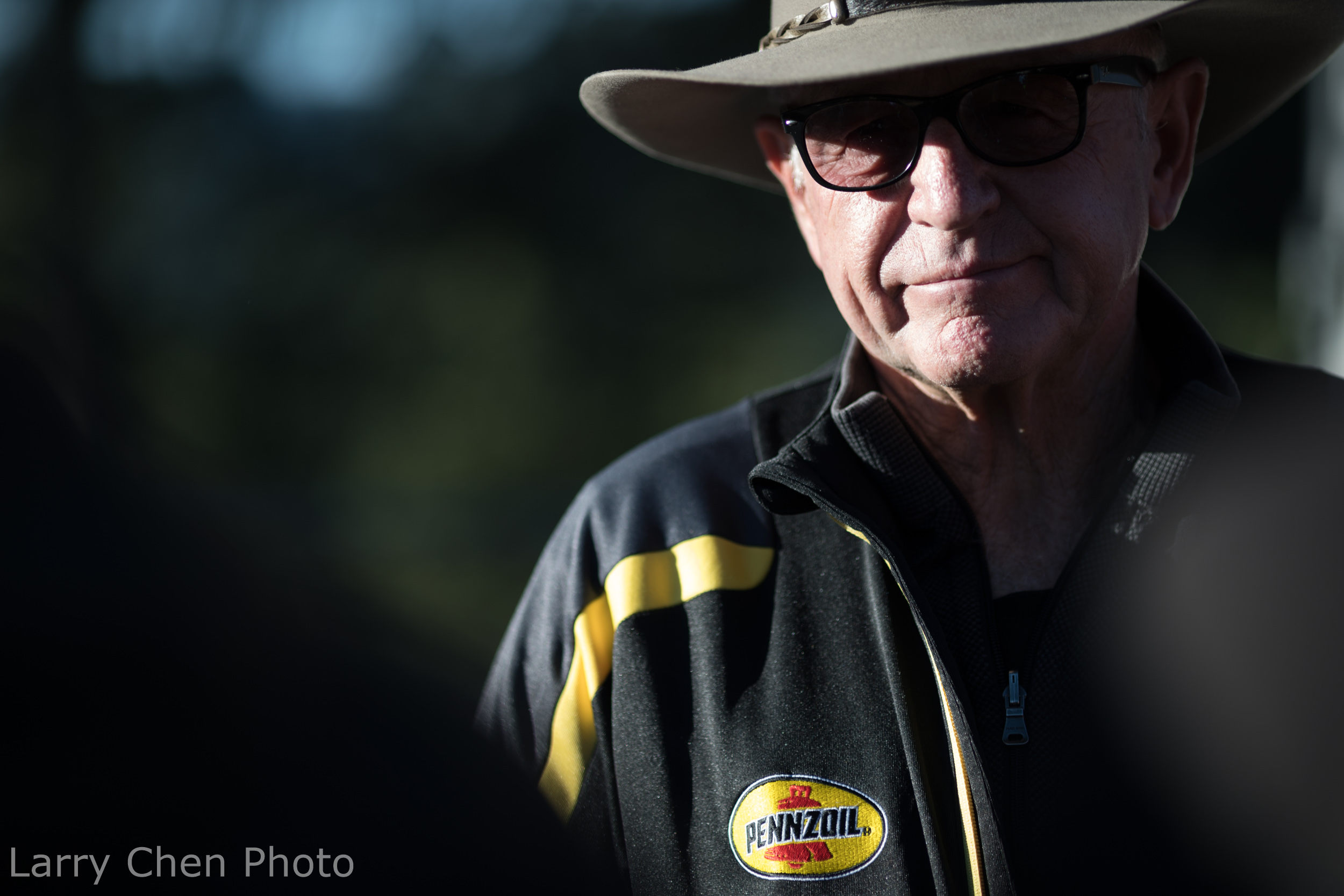 The legendary Rod Millen.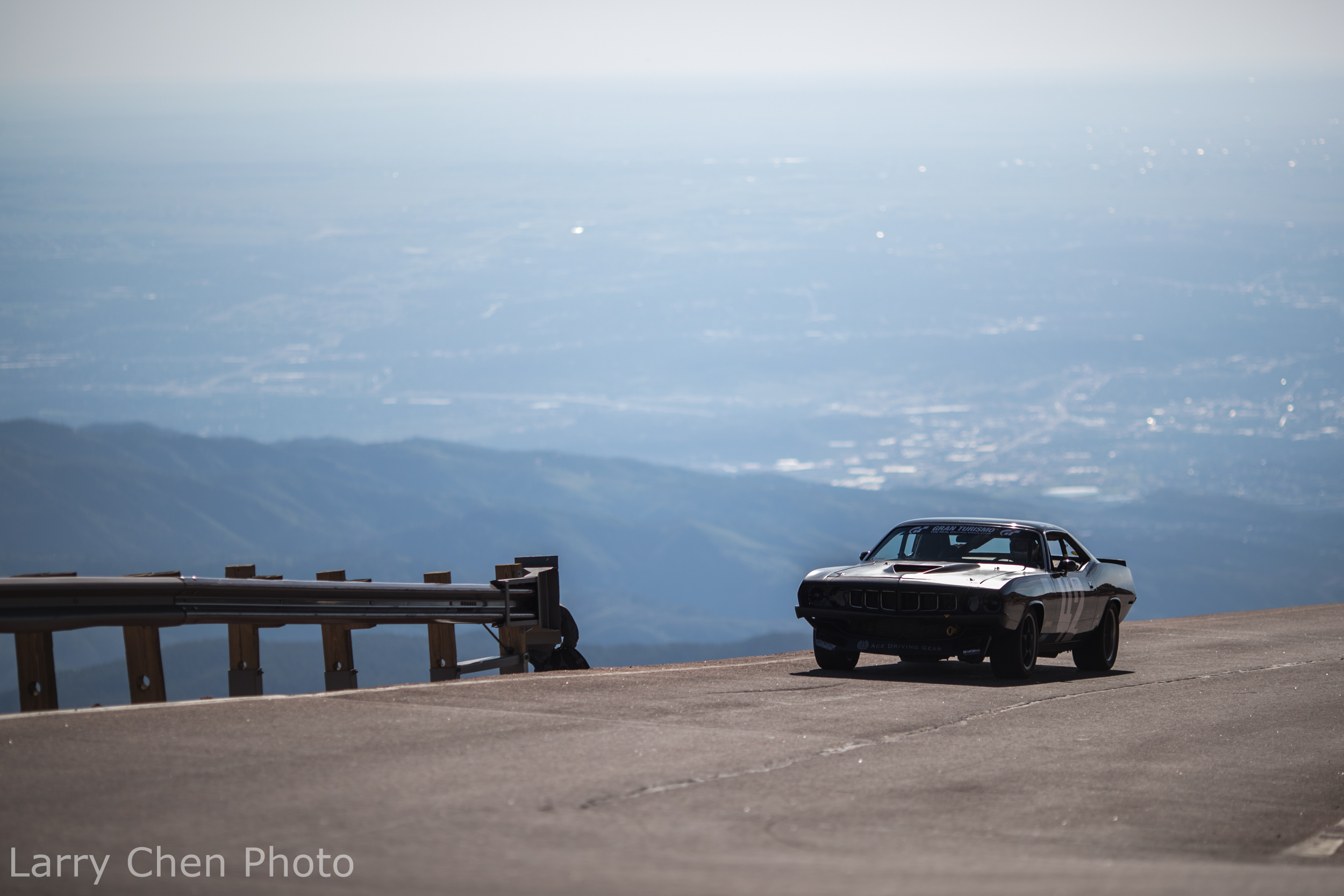 I hope you guys have enjoyed my selection of images. I am going to try to do more of these image dumps; I'm shooting so much every week, that it's really hard for me to keep up with publishing articles.
With that said, I will try to keep everyone on Speedhunters much more updated with what I am shooting. Thanks for your support as always!