Chapter One: Latvia RX
There is nothing more fun for me than shooting motorsports. While car features are cool, there are so many more variables that are out of my control when I'm at an event and the action is unfolding live in front of my camera.
What you guys may not realize is that I shoot just as much rallycross as I do drifting. I follow the Red Bull Global Rallycross series, but ever since the FIA launched the World Rallycross Championship (World RX) in 2014, I've wanted to check out a round.
This past weekend, I finally got my chance in Latvia. This was also the first time the series had competed in Riga, so it was a new experience for most of the drivers and teams.
It was nice to be able to photograph some of the best drivers in the world yet again, like Sébastien Loeb, who I followed closely when he smashed the Pikes Peak International Hill Climb overall record in 2013.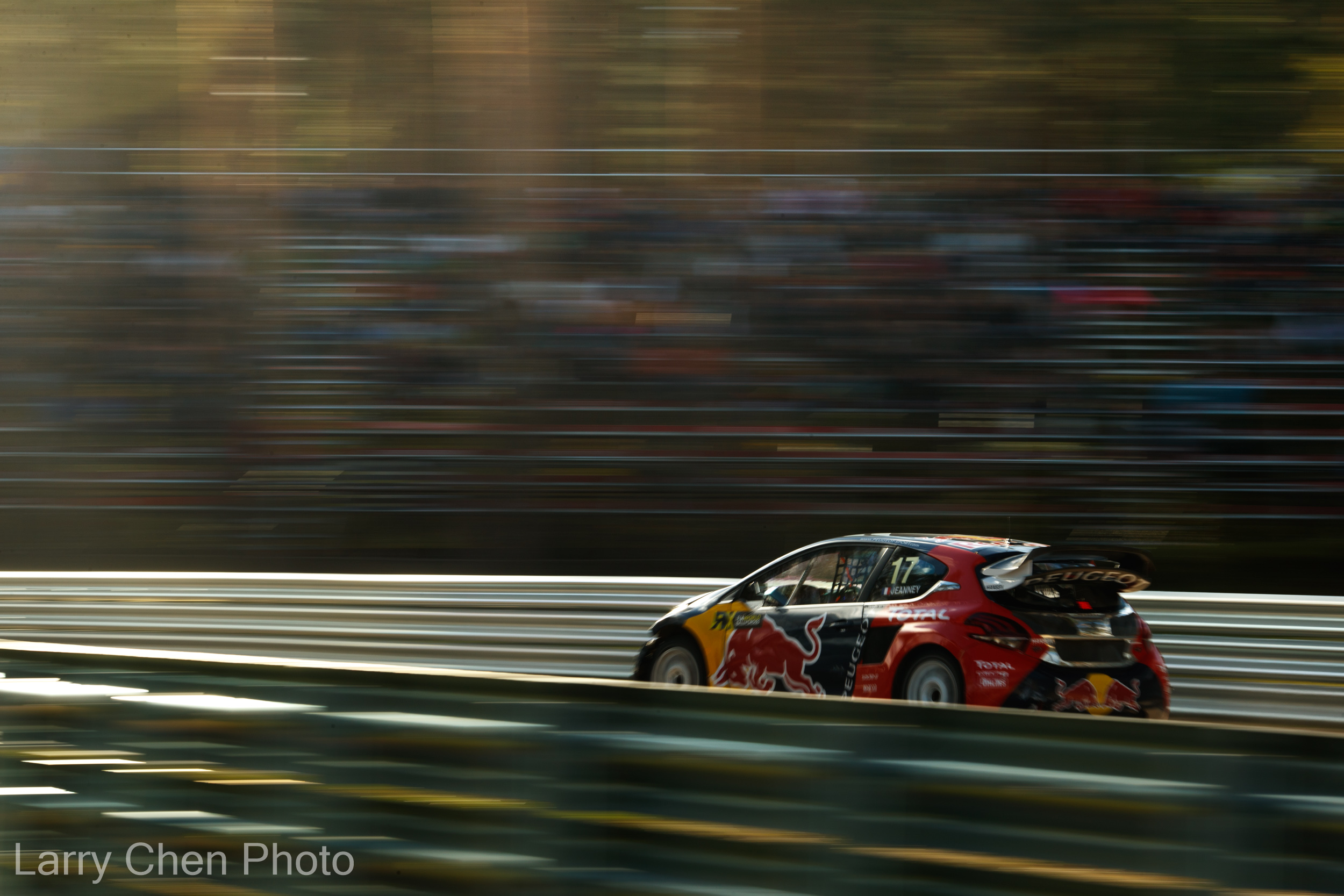 Earlier in the year, I was all ready to check out the World RX France round, but I got the flu and couldn't attend. The flu is pretty much the only thing that stops me in my tracks when it comes to photographing car culture.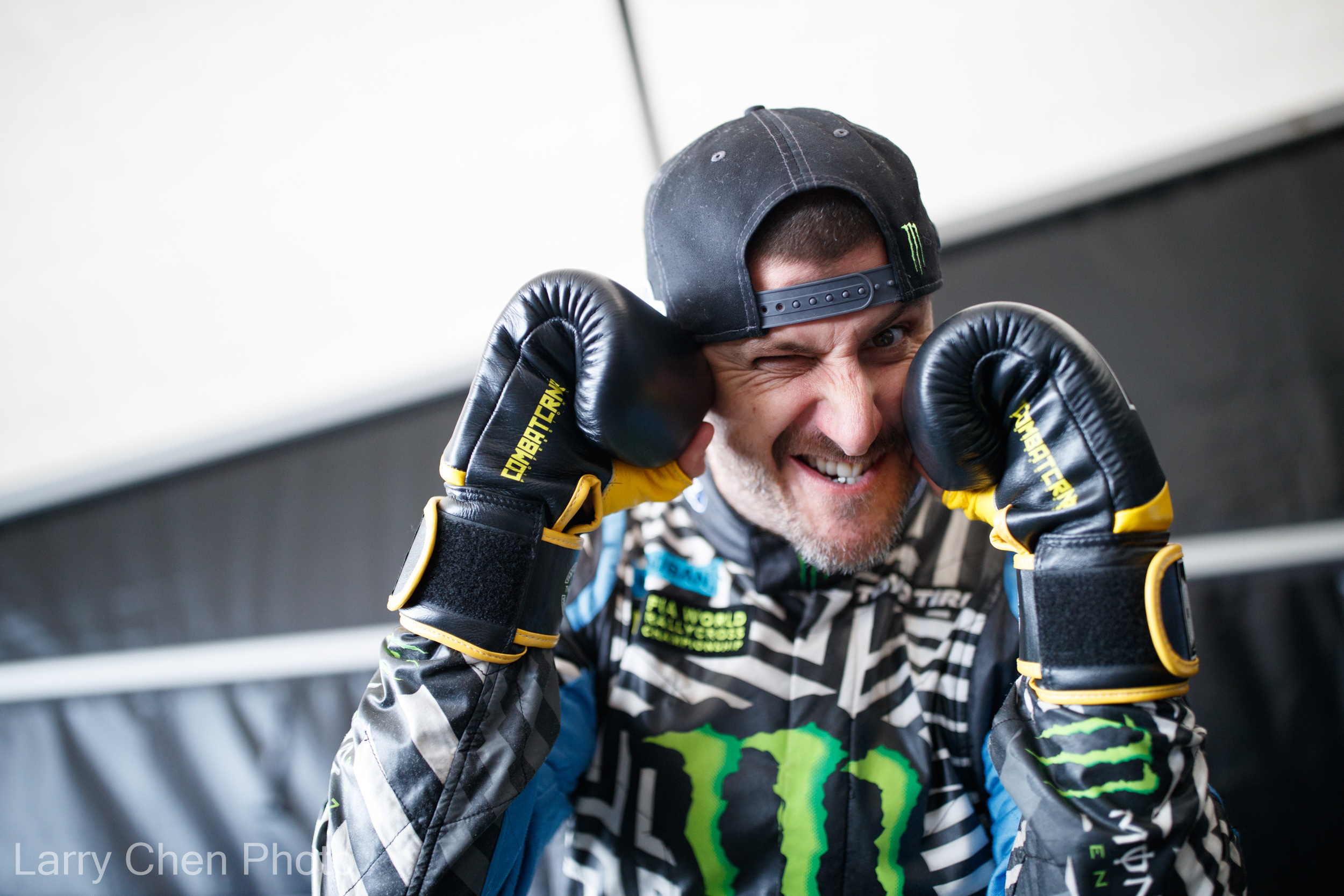 Luckily for me though, Ken Block and the boys at Hoonigan Racing Division invited me out to Latvia to see what World RX is all about.
For the past few years, I've been following Ken quite closely as he's competed in Red Bull GRC. This year he stepped up from a Ford Fiesta RX to a Focus RS RX and has committed to competing full-time in the World RX series.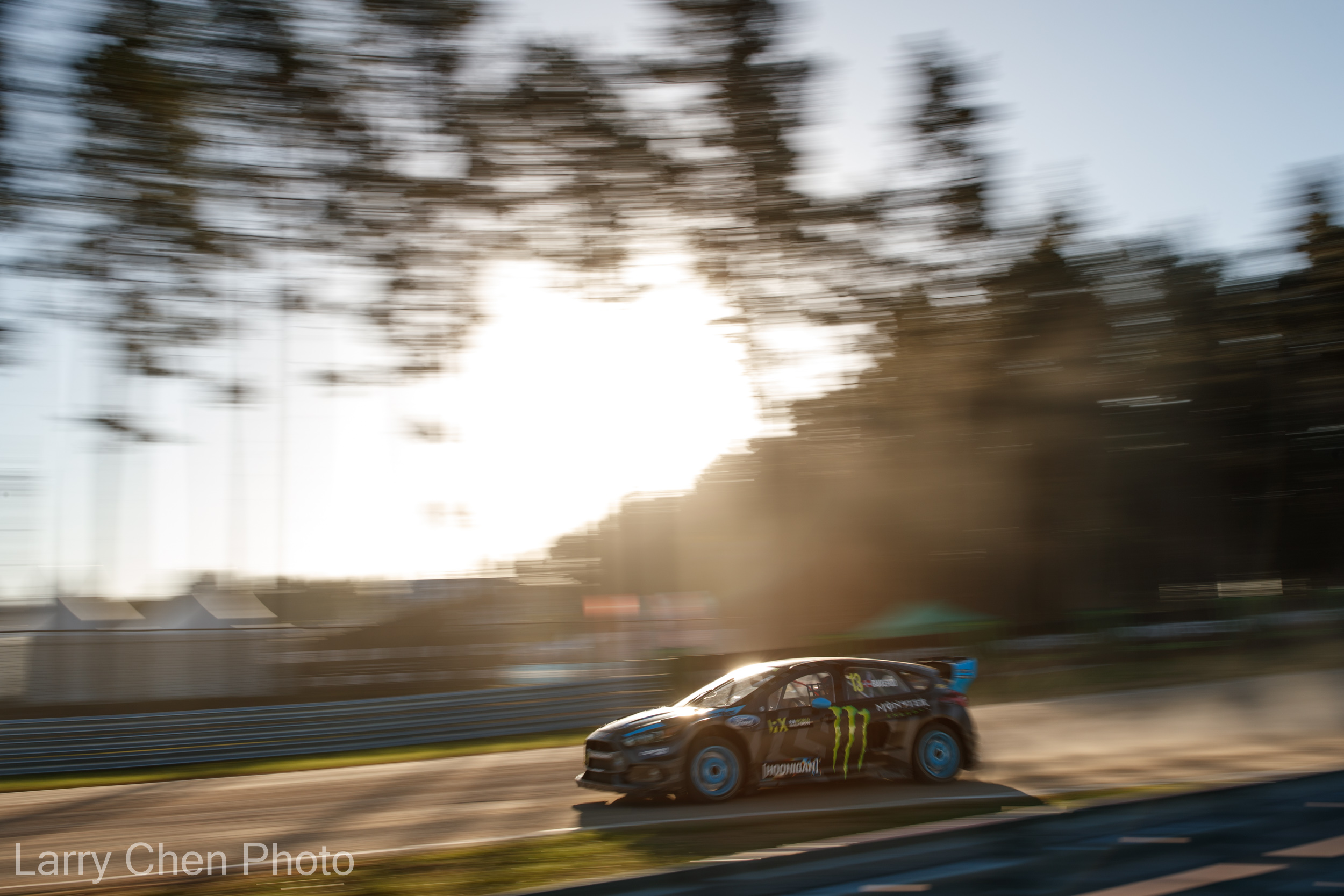 With that said, he also added a driver to the Hoonigan Racing Division team – the very young, but seriously talented Andreas Bakkerud.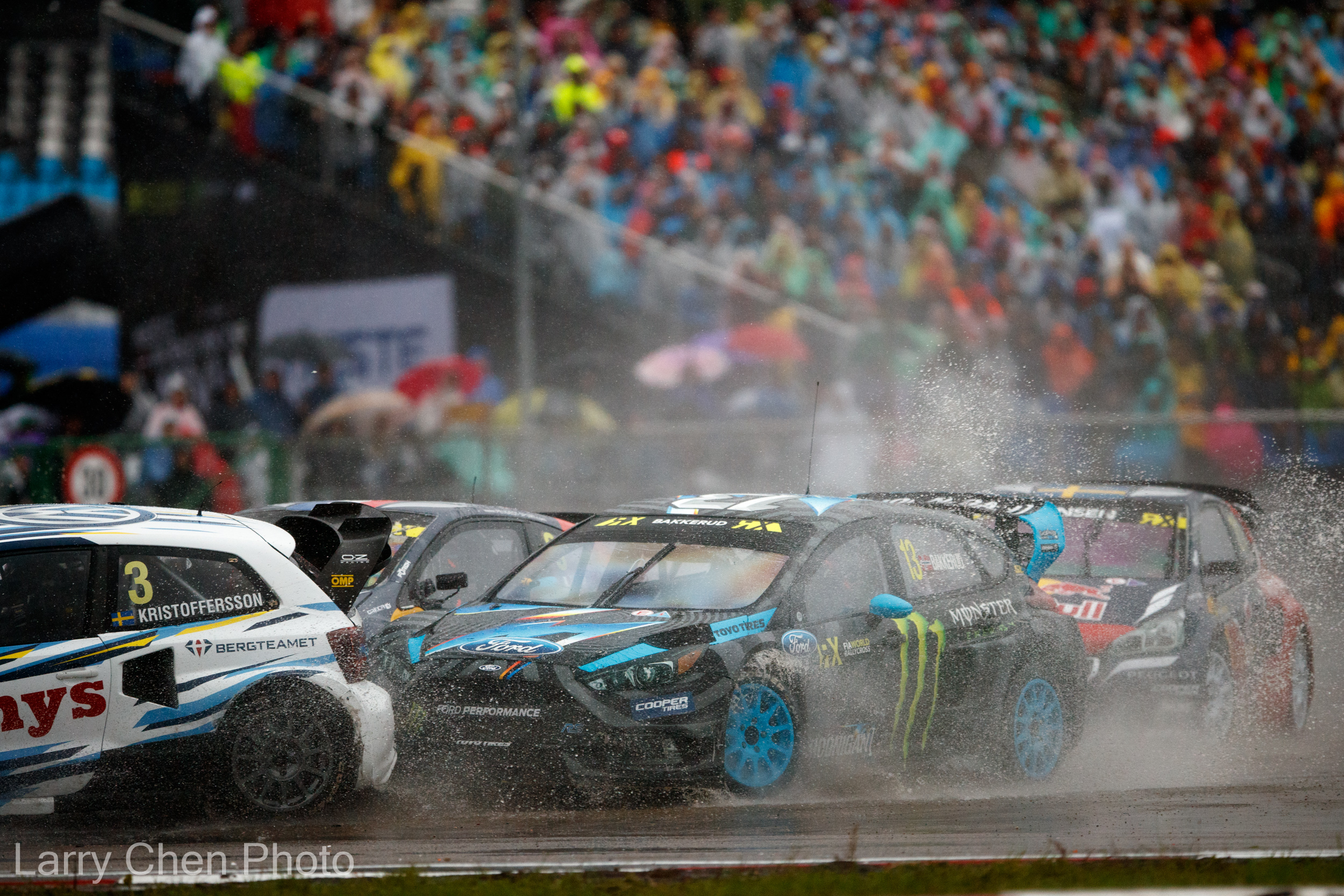 A rallycross prodigy, the 24-year-old Norwegian has really made a name for himself in his first year with HRD. Right out of the gate, he has been running at the top end of the series, and is currently placed fourth in the Supercar championship with two rounds left to run.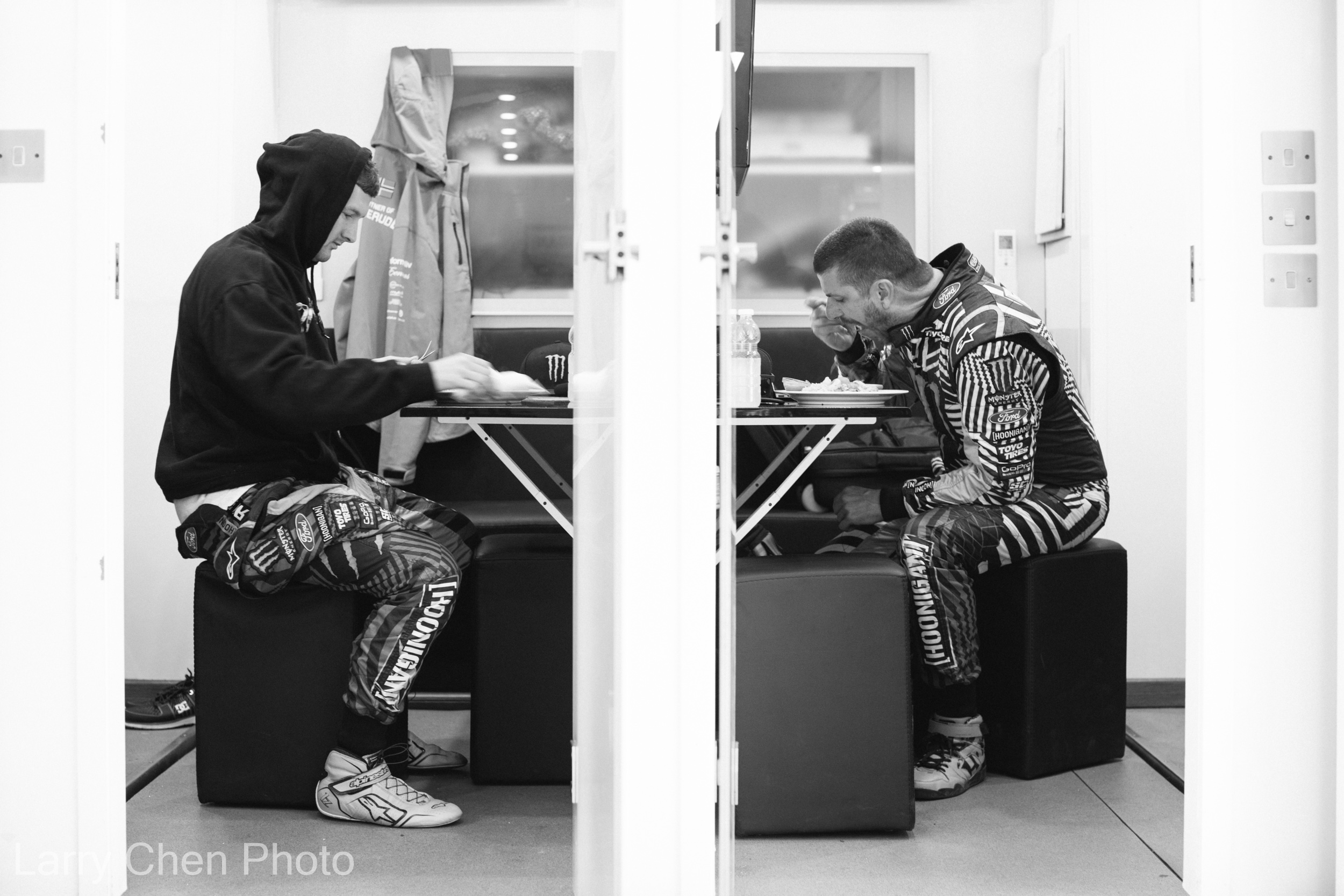 It's really fun to see the dynamic between teammates, as one was born a racing driver and the other only started racing after establishing a career in marketing and business.
Of course, both of them have an equal amount of passion for rallycross, but it's cool to see them feeding off each other. Ken is getting faster, and Andreas is learning a thing or two from the Head Hoonigan In Charge.
Chapter Two: Bikernieki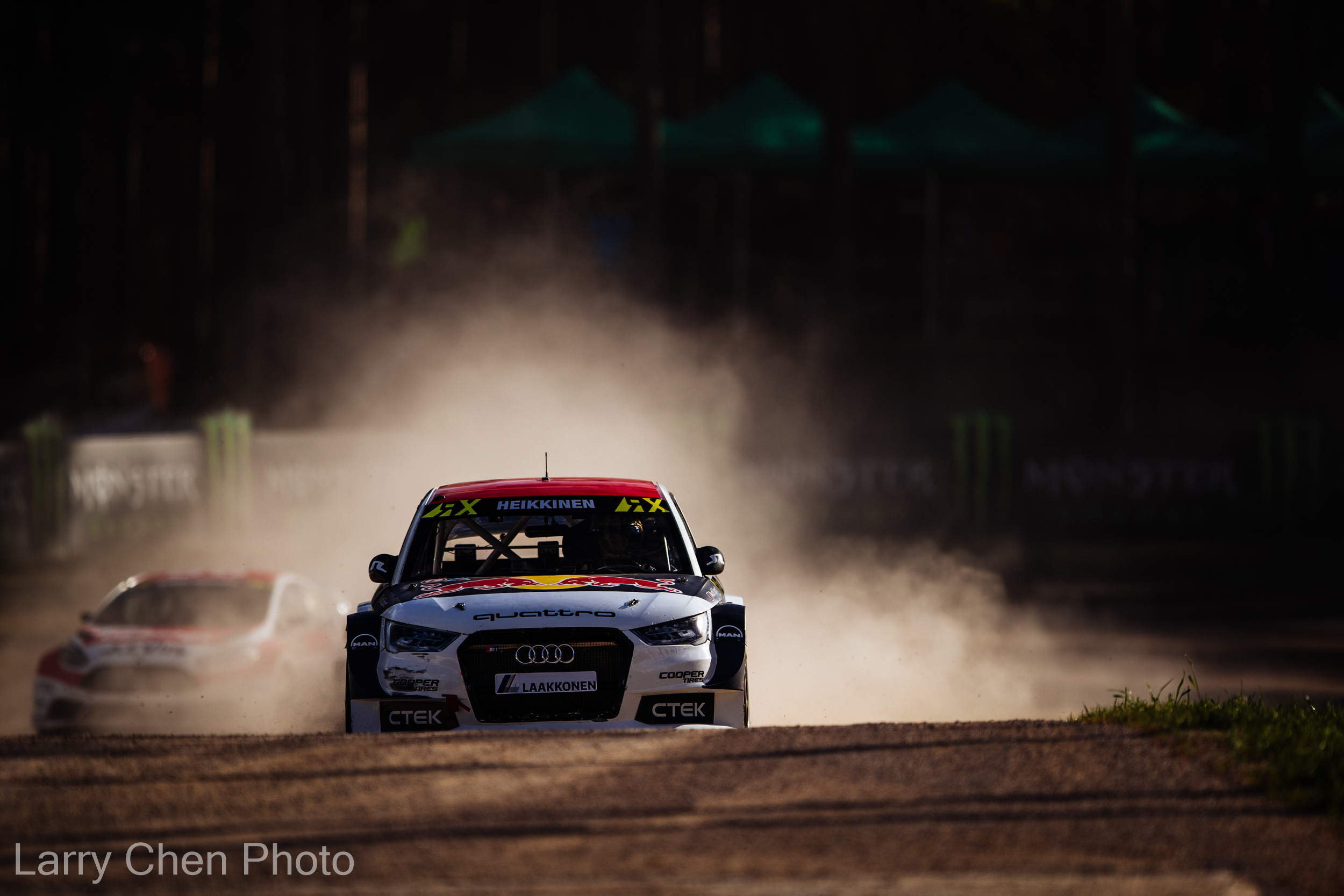 What I immediately loved about World RX was the amount of cars competing in the series and the variety that was offered through the many different classes.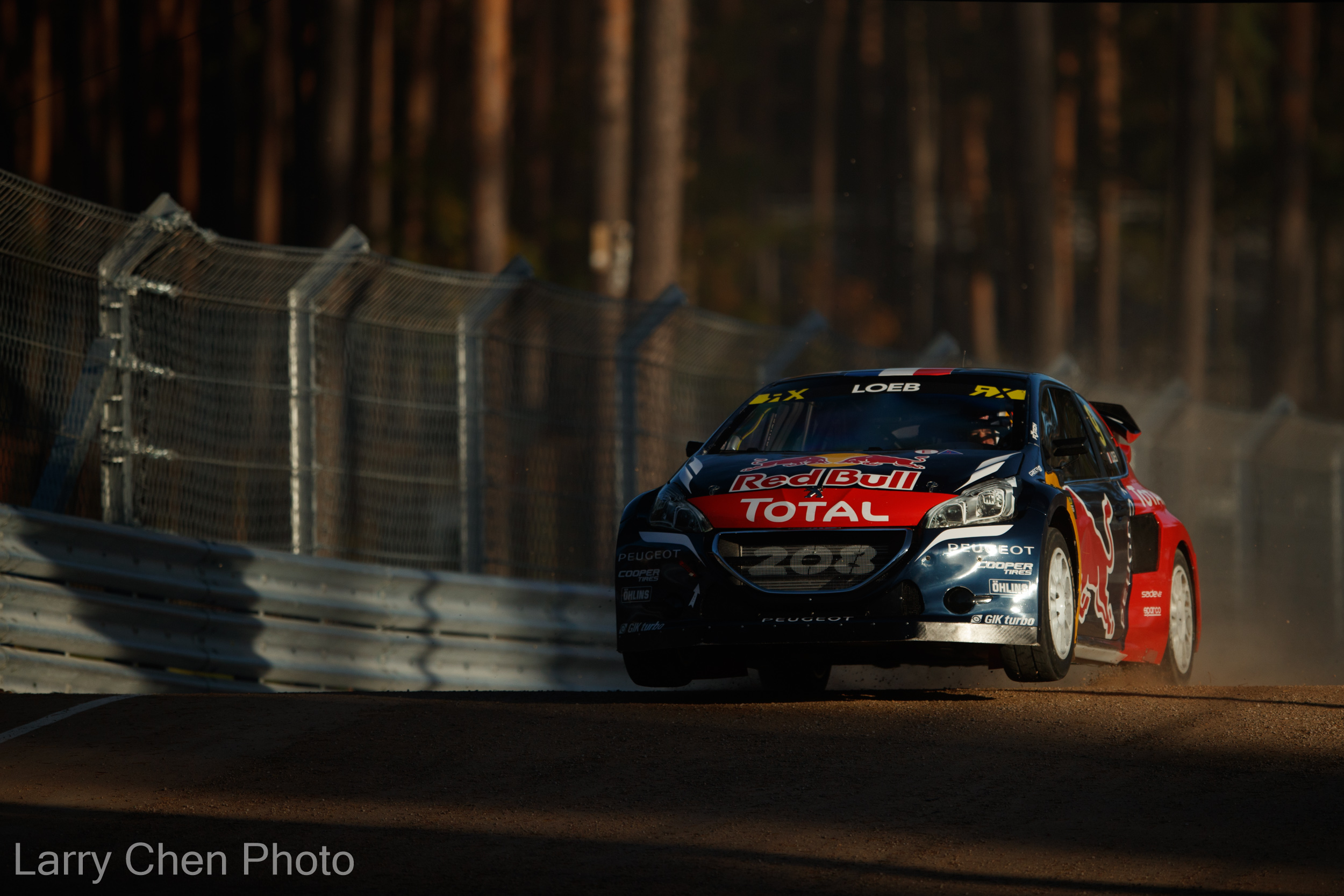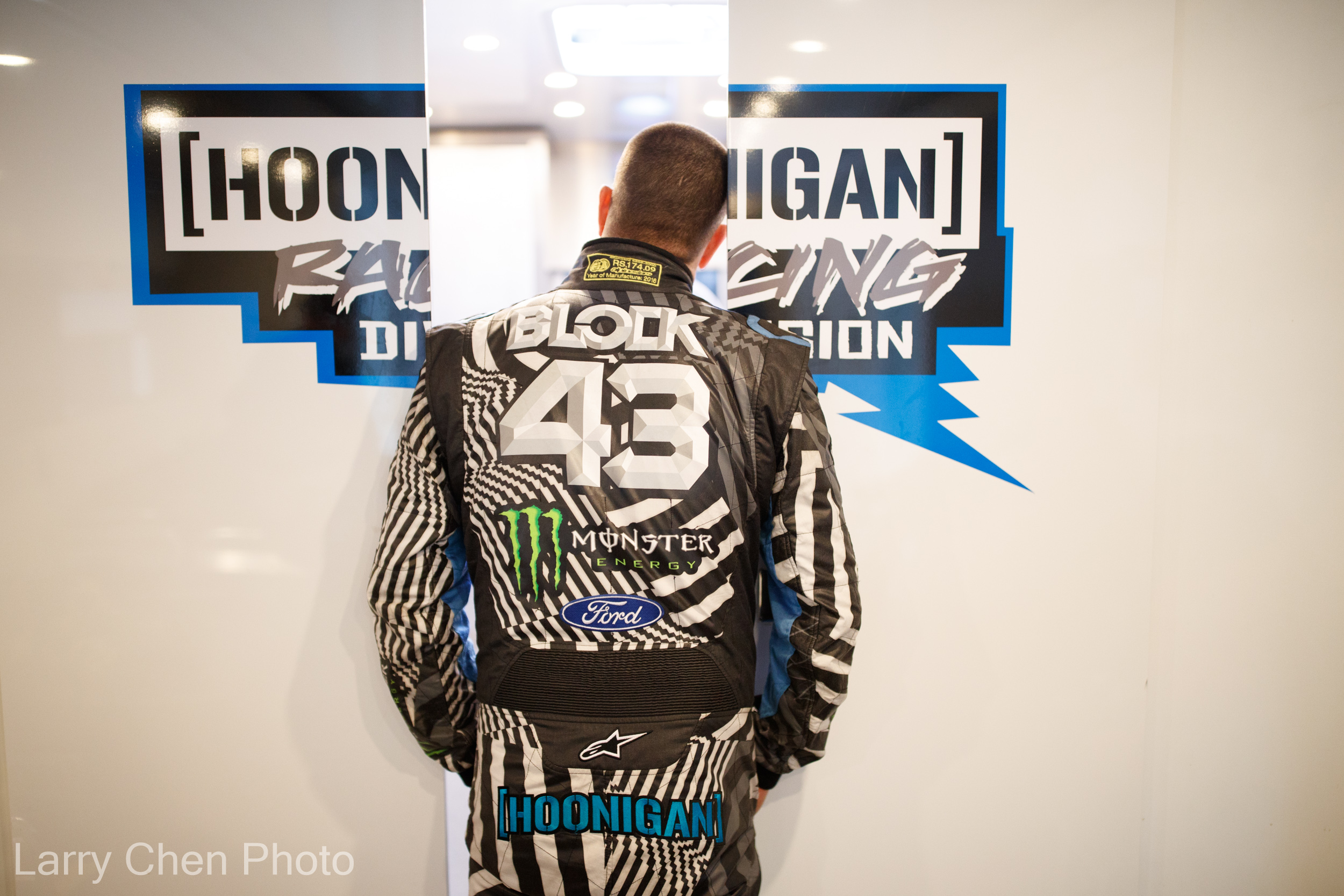 It's the battle of the energy drink sponsors. In the US, it's Red Bull with GRC, while Monster Energy has naming rights for World RX.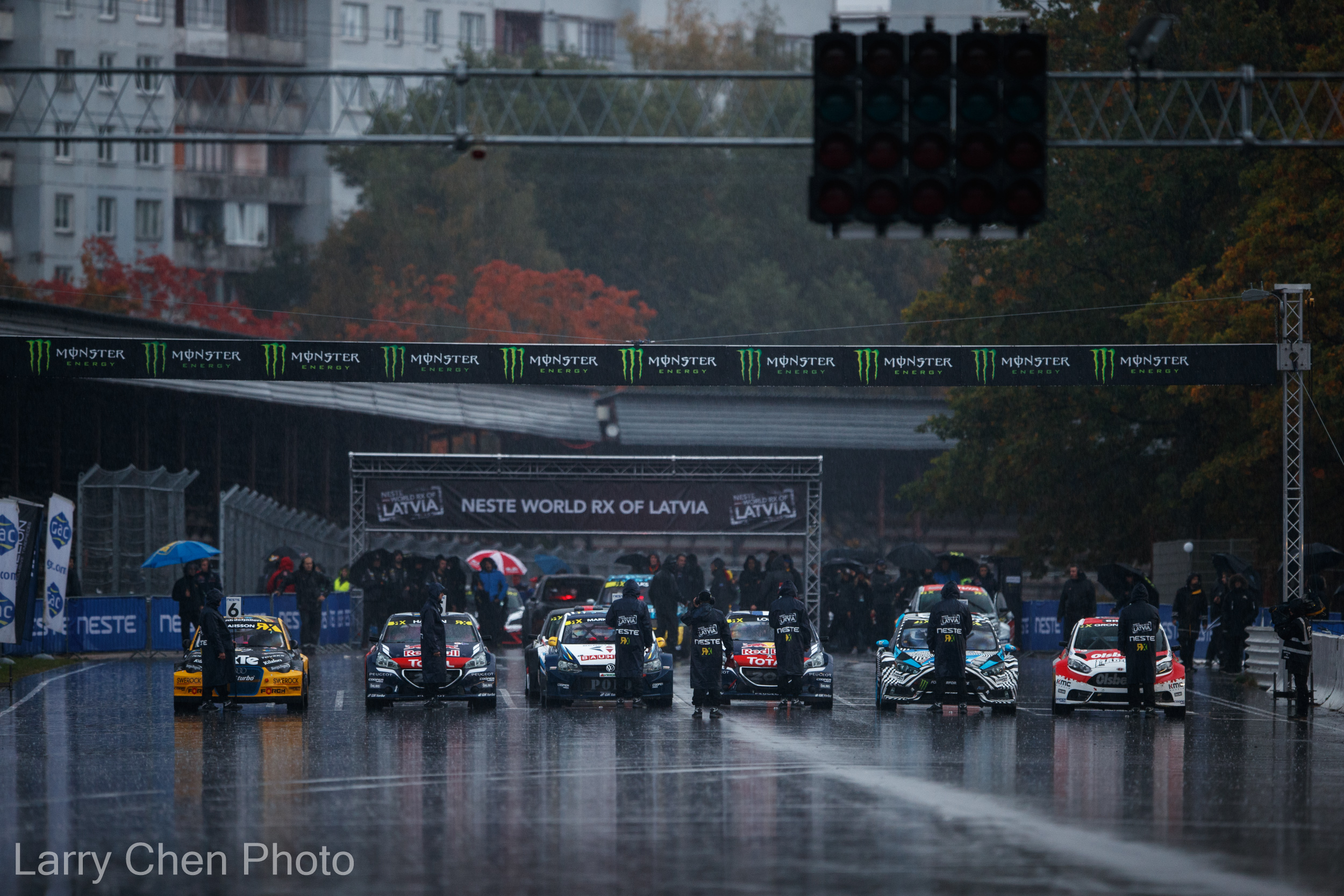 Qualifying day was dry and the light was amazing, but the main race day saw torrential downpours.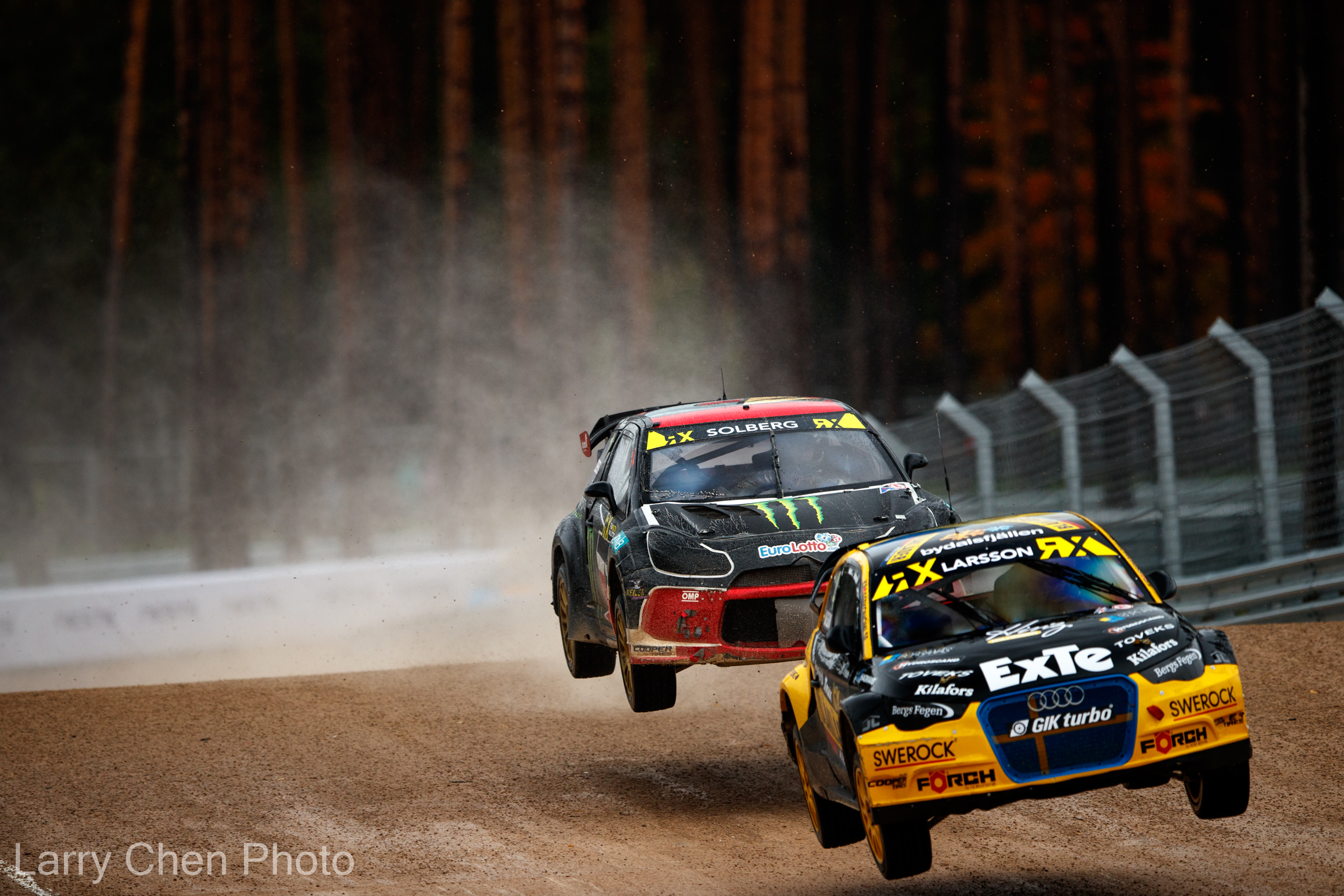 It was so awesome to watch Petter Solberg drive. His style is unlike that of any other rallycross driver I've seen.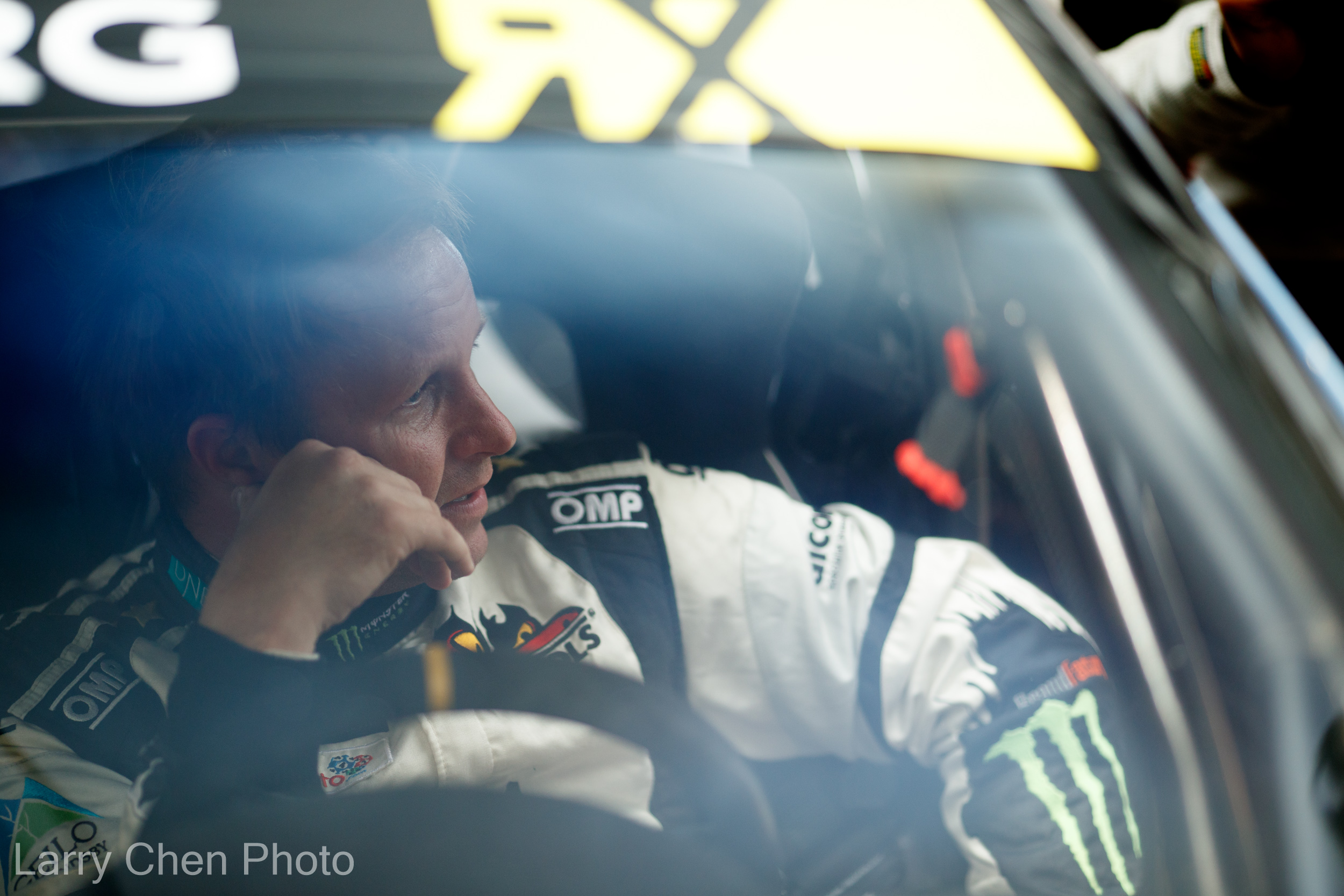 Unfortunately, Petter did not have the best weekend and he was out before the finals.
Conner Martell made the trip over from the US for a run in the RX Lites class. He totally lived up to his sponsor's name crossing the finish line during practice.
I could not believe how many people showed up to watch the race. Rain or shine, the stands were packed beyond belief. I guess they really love rallycross in Latvia.
That's one way to work on the motor – just sit on it.
I love this shot of Andreas' cars getting blasted with water. I myself did not have very much fun standing in the rain.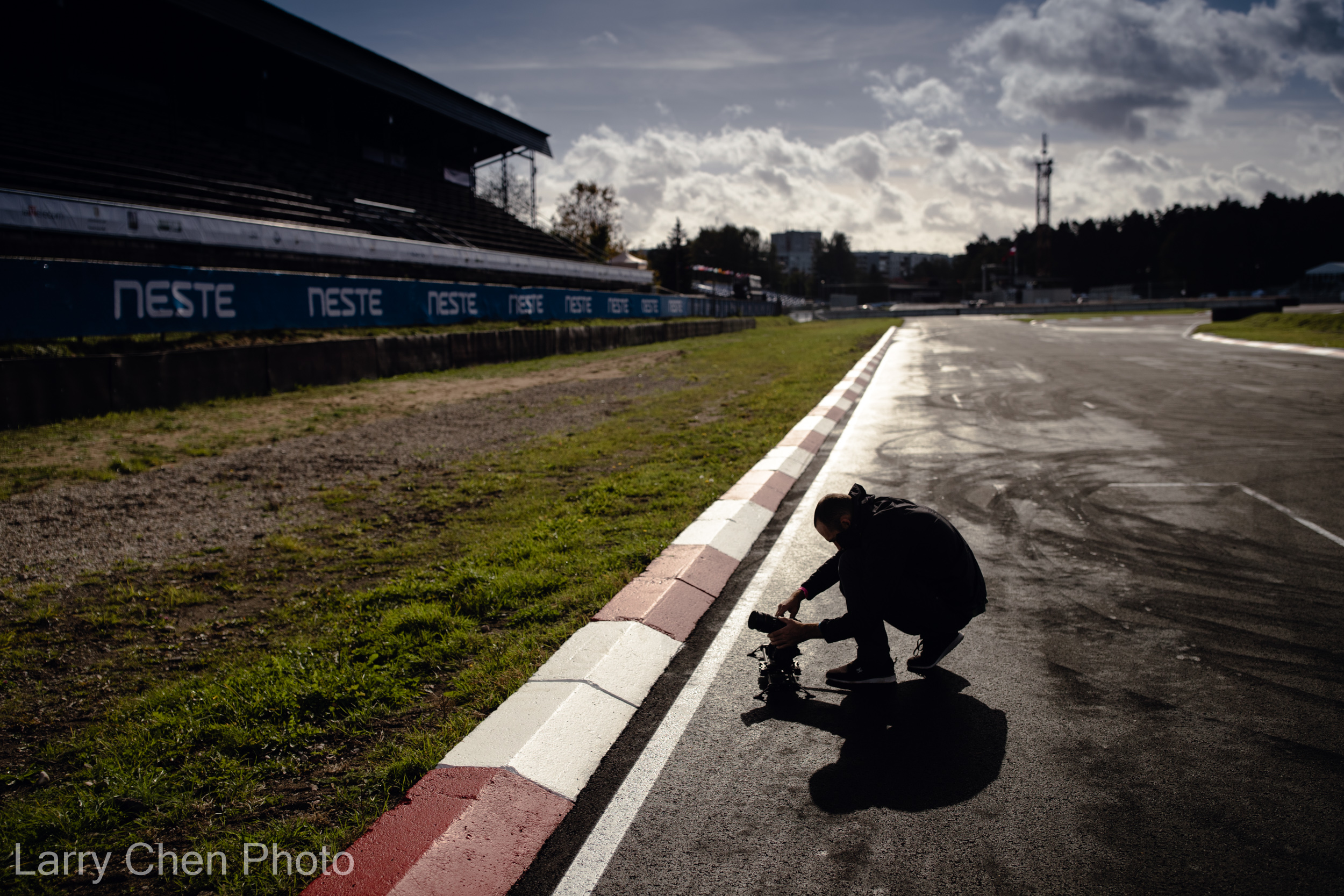 Friend of Speedhunters Will Roegge was also in Riga shooting video for Ford Performance. We were in the trenches together and suffered the same. I was definitely not as prepared as I should have been for the wet and cold.
Chapter Three: Hoonigan Racing Division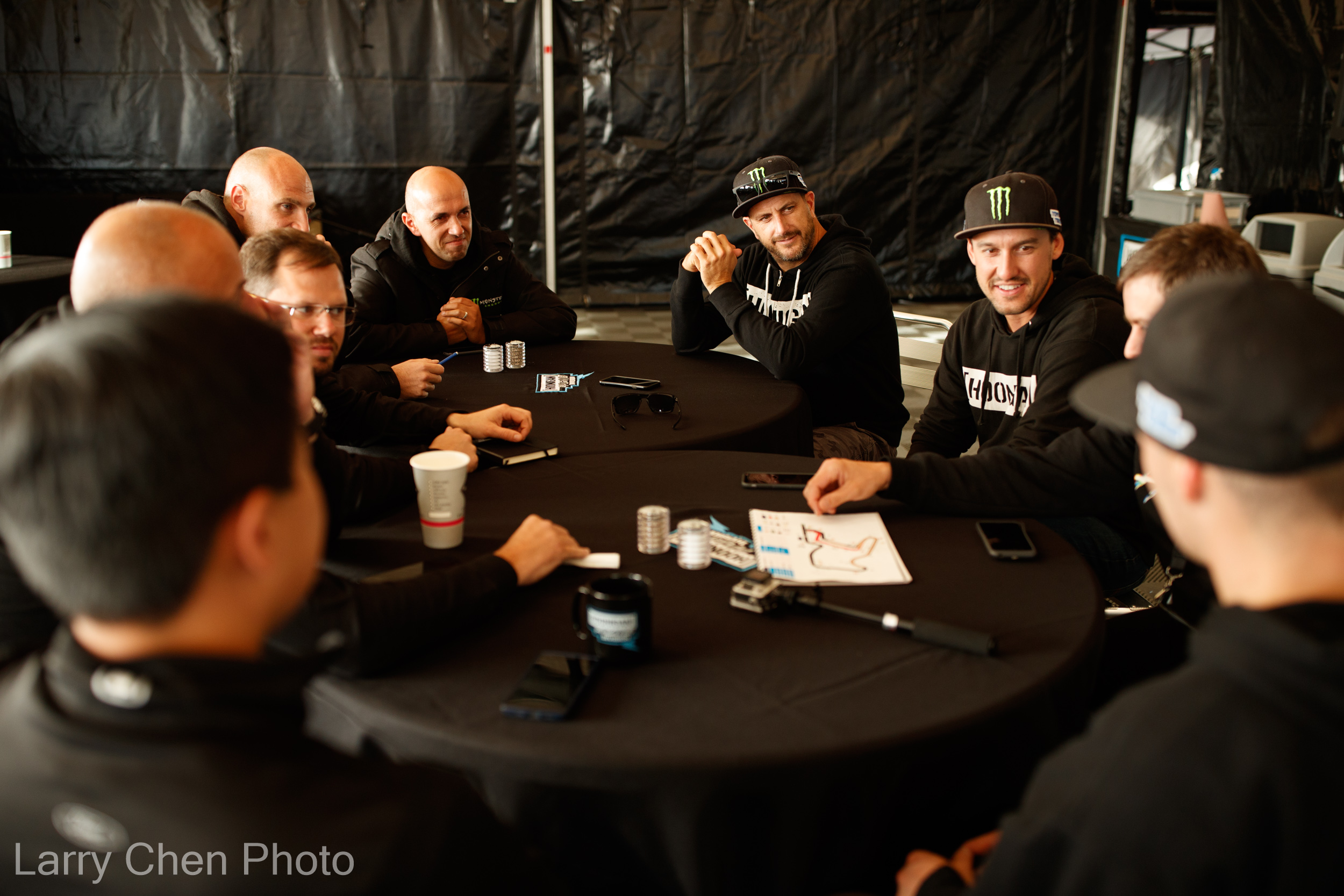 When watching rallycross on television or over the internet you only get a small sliver of what goes on during a race weekend. It's amazing how much effort goes into planning for each and every qualifying session, and there are meetings on top of meetings with drivers, spotters, crew chiefs, engineers and mechanics.
A professional rallycross team has so many moving parts.
I always love to watch Ken prep before he steps into the car. He likes to get his heart rate going and warm up with intense physical activities like sparing with his personal trainer, Kit Cope.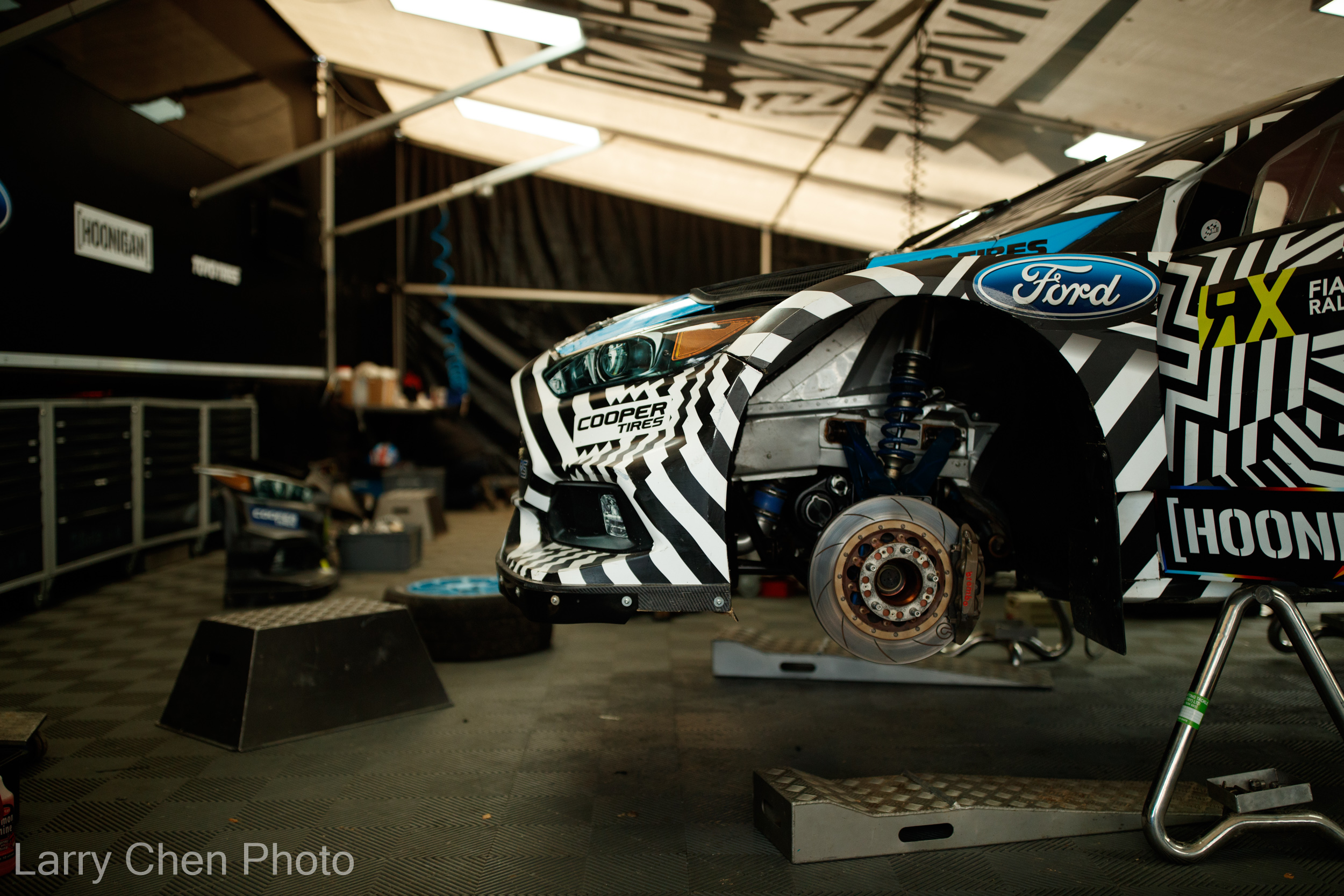 What many people don't realize is that a session in a rallycross car is so physically demanding. I liken it to being out of breath after sprinting 100 meters. Or at least that was the case for me after I did a quick session at a track day.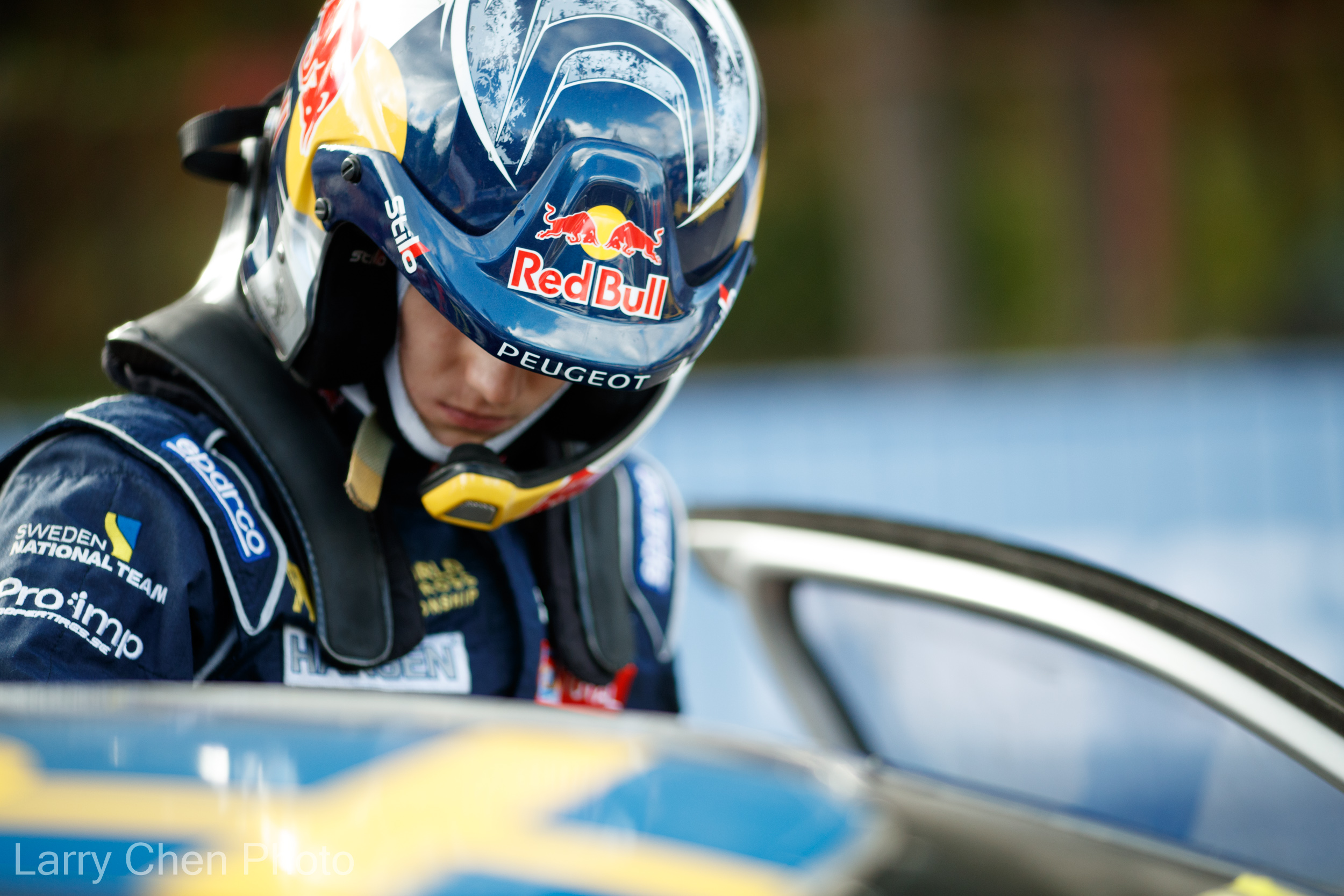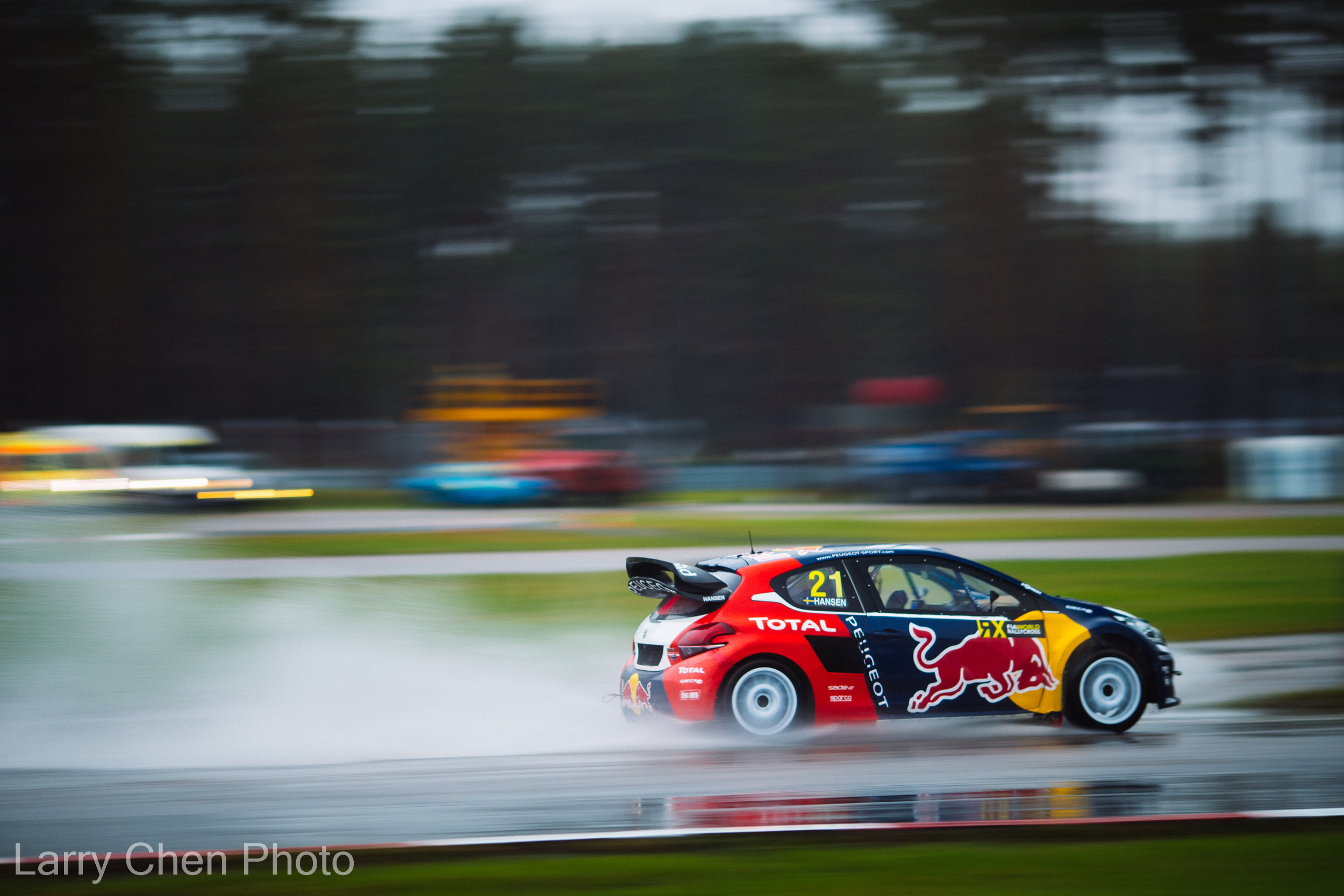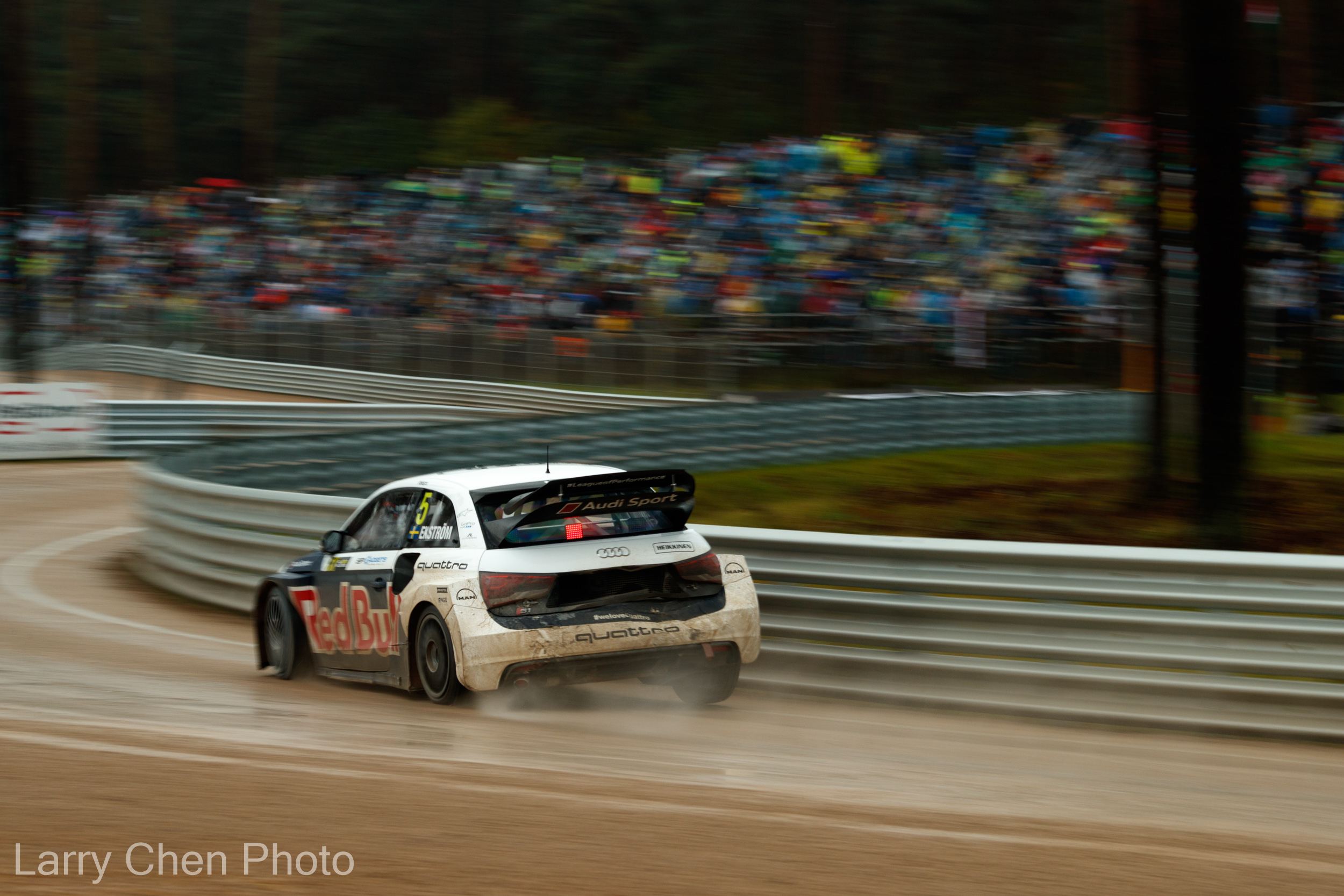 The course itself was recently constructed as an addition to the Bikernieki race track located in Riga. The original track is a 50-year-old, Soviet-era race circuit which also looked the part.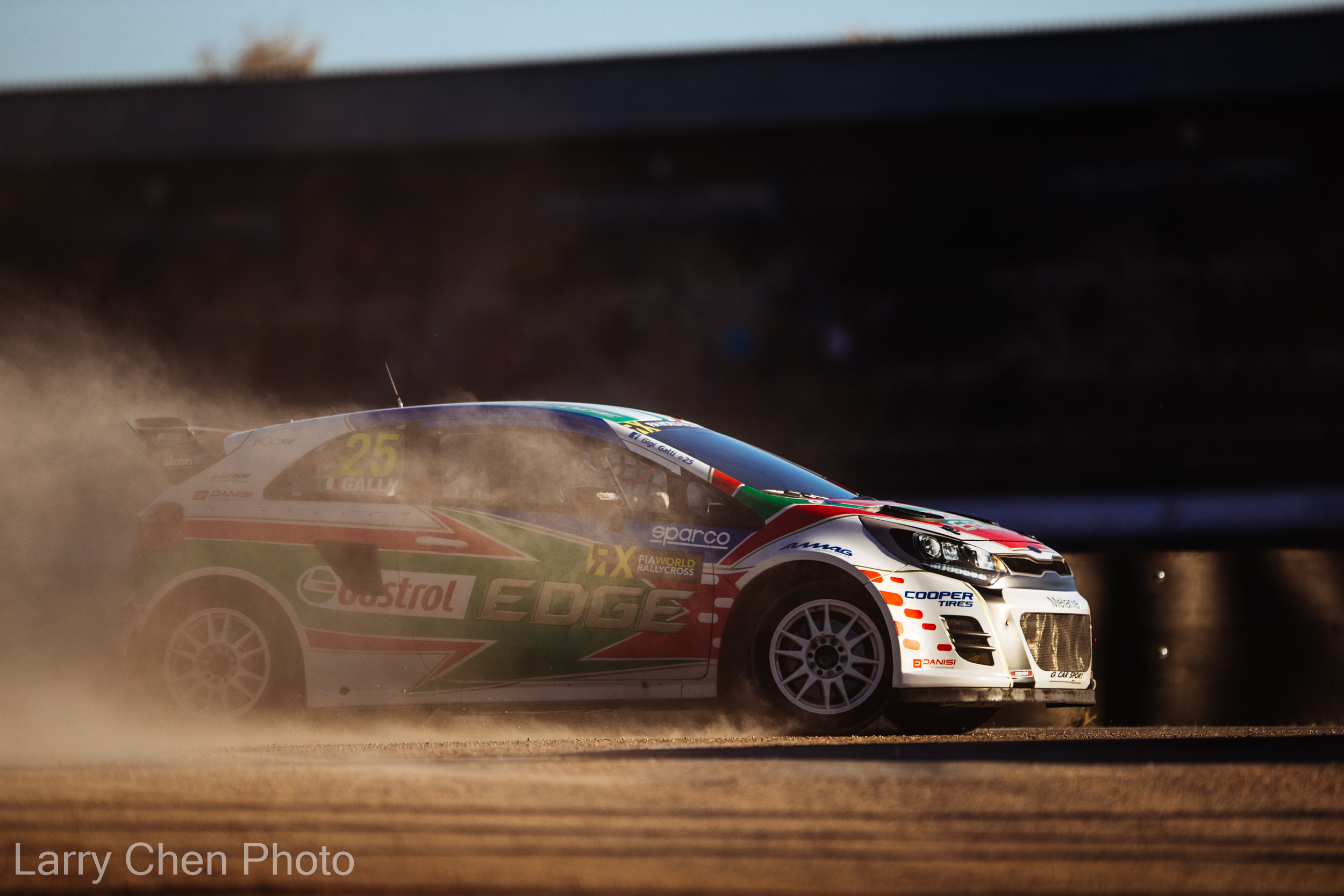 I love the liveries in World RX, including the Castrol colors on this Kia Rio.
There were a few small puddles at the end of the front straight which made for some interesting driving.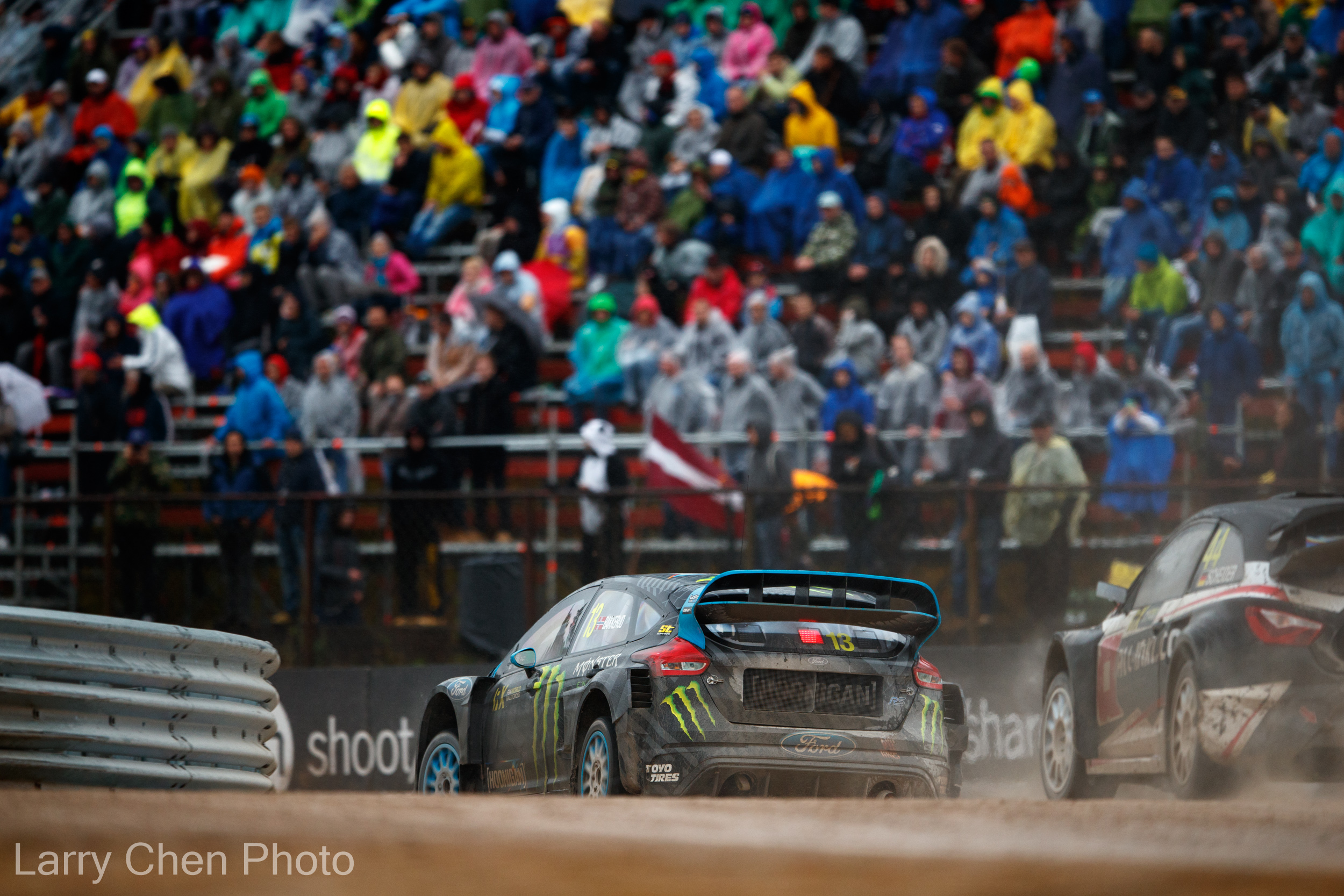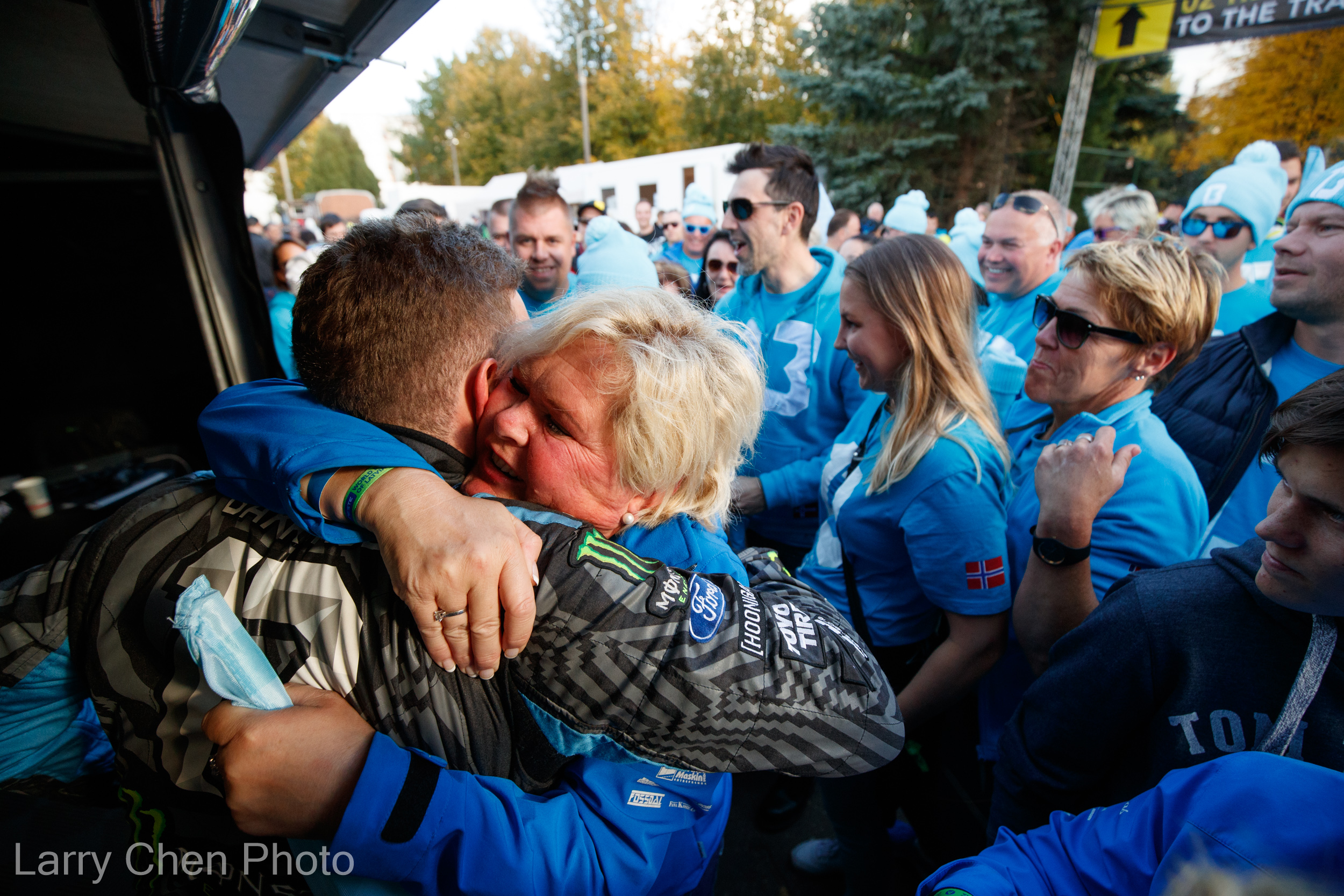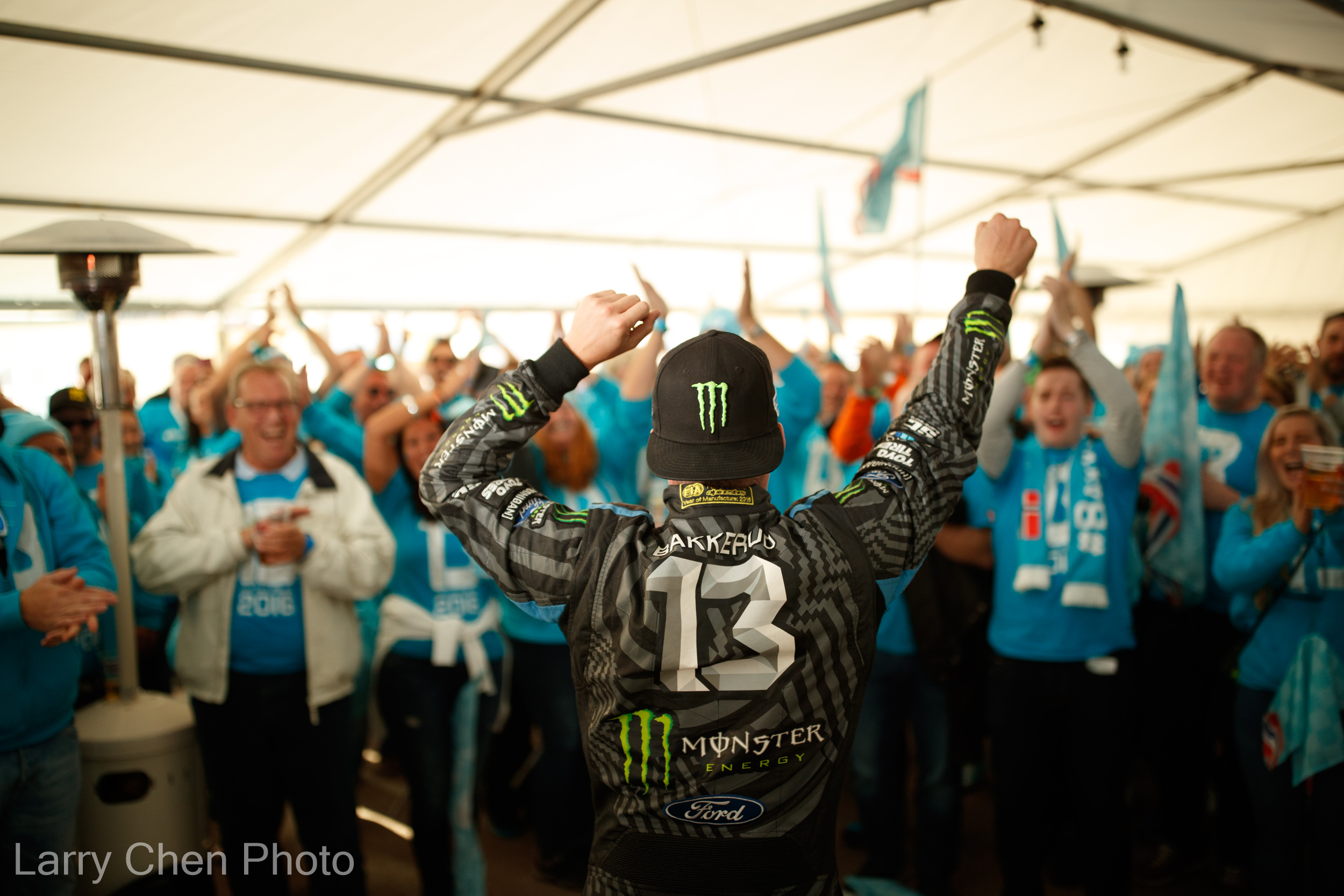 The Norwegian rallycross fans are really on another level, and around 150 of them flew in from Norway on a private charter jet. Normally there are no direct flights from that region – where Andreas grew up – to Riga, but they pooled their money together to make it easy for everyone. I'd never seen anything like it.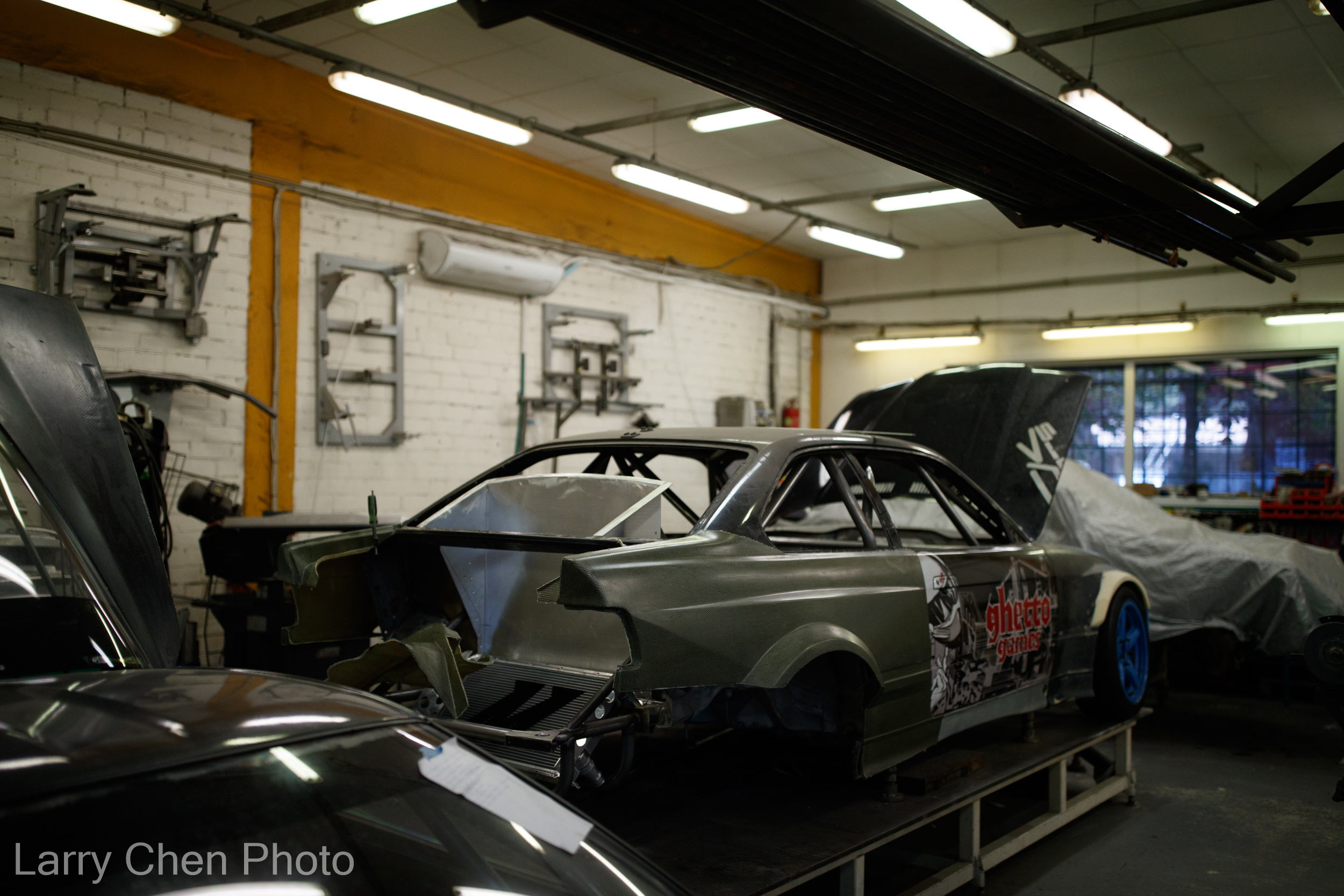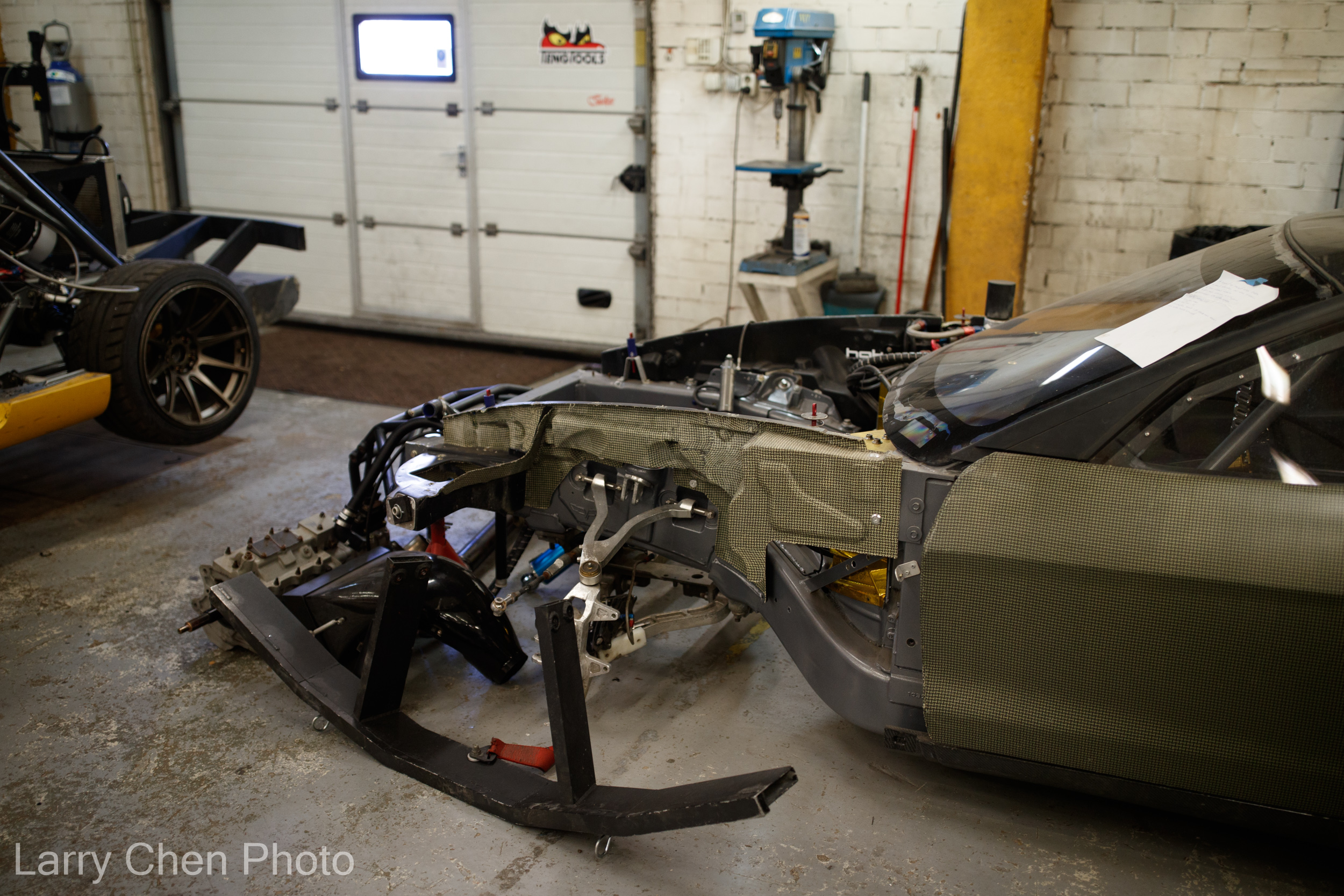 While at the event, I also had a chance to check out Kristaps Bluss' shop which is actually located inside the Bikernieki circuit. His new 2017 Formula Drift build looks like it's going to feature a lot of carbon-Kevlar.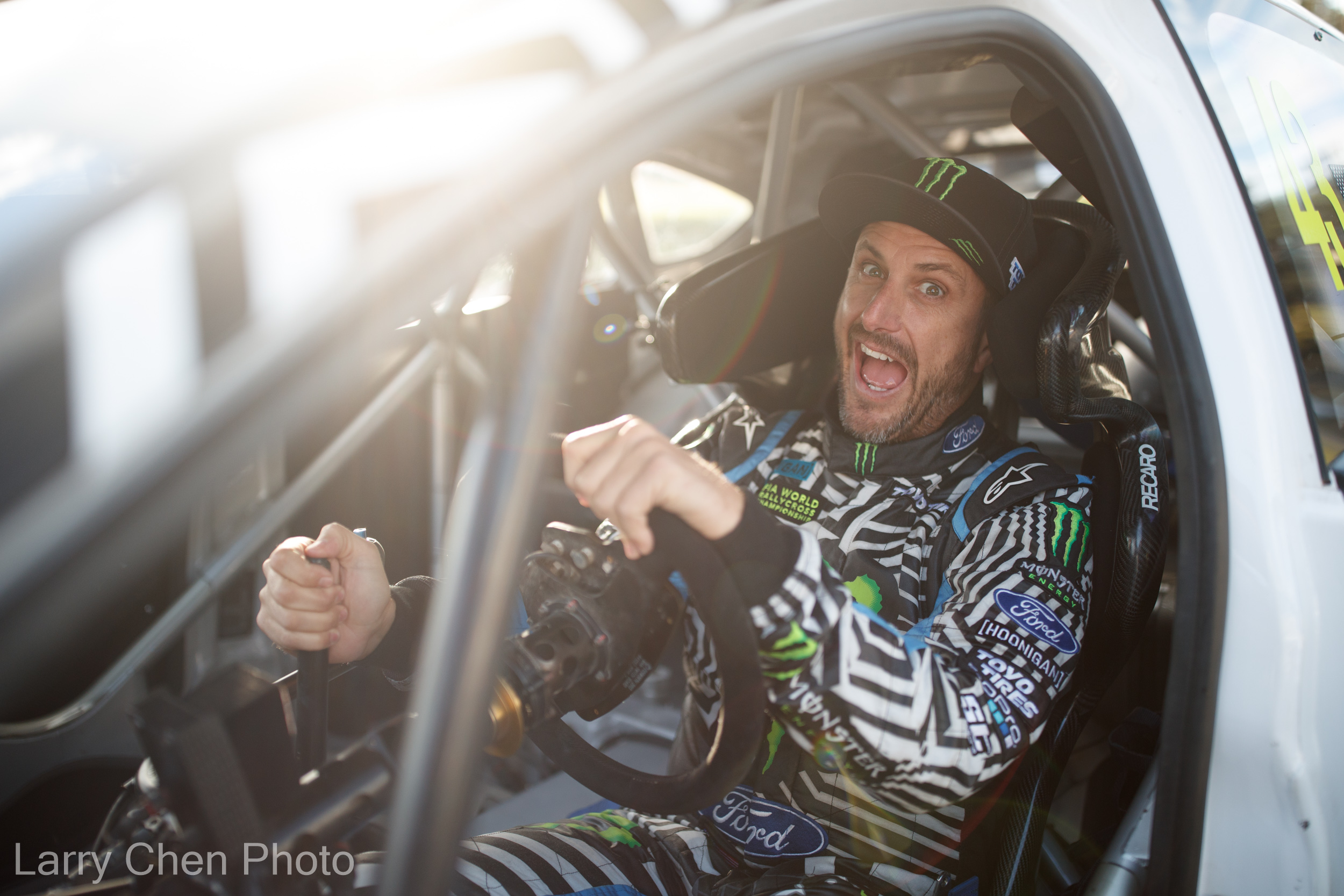 I love joking around with Ken during photo shoots. He is not so keen on being a professional male model, but he finds himself in front of my lens pretty often when it comes to sponsor obligations. So in turn, I do my best to shoot as quickly as possible. After all, it's hard to be really ridiculously good looking in front of the camera.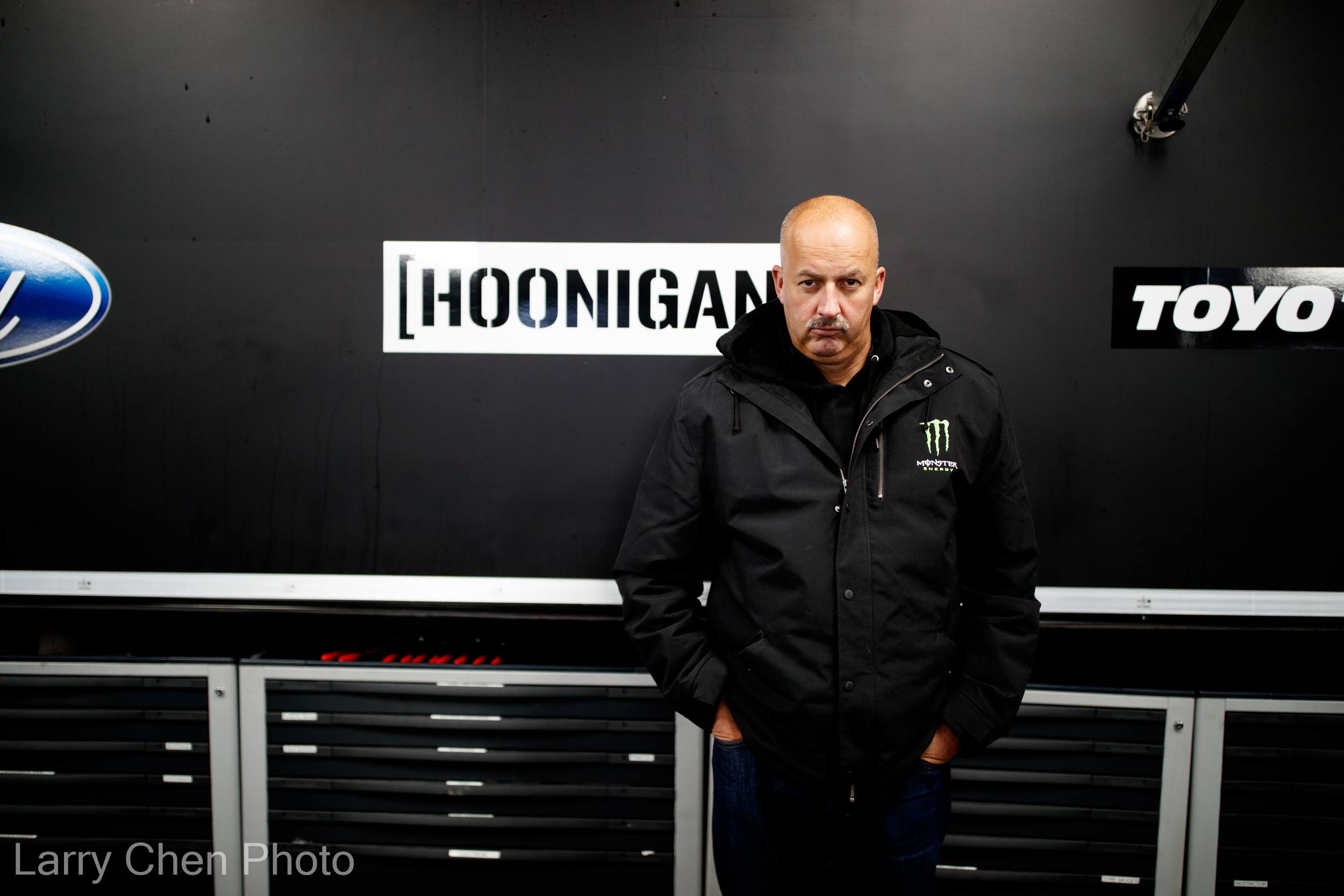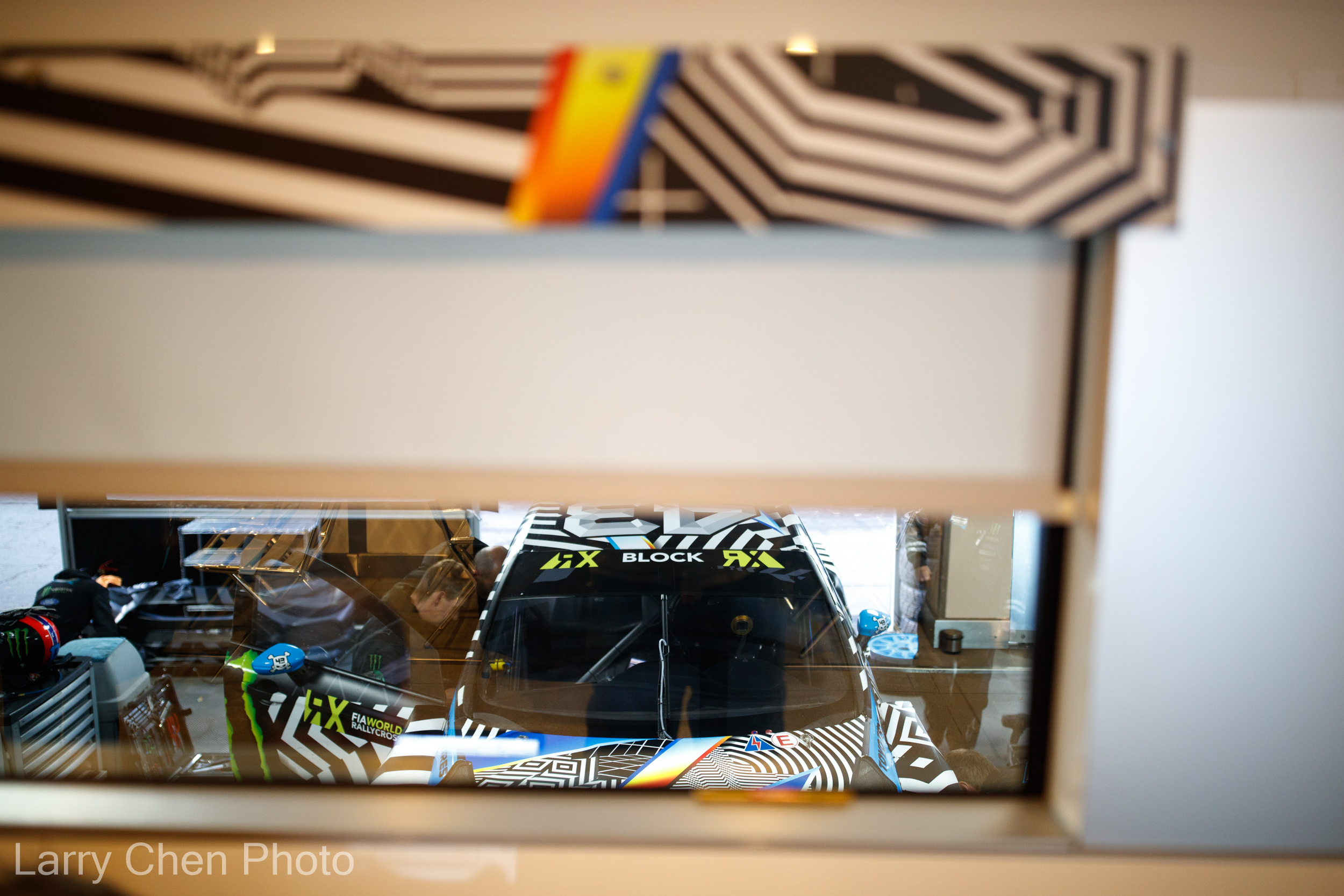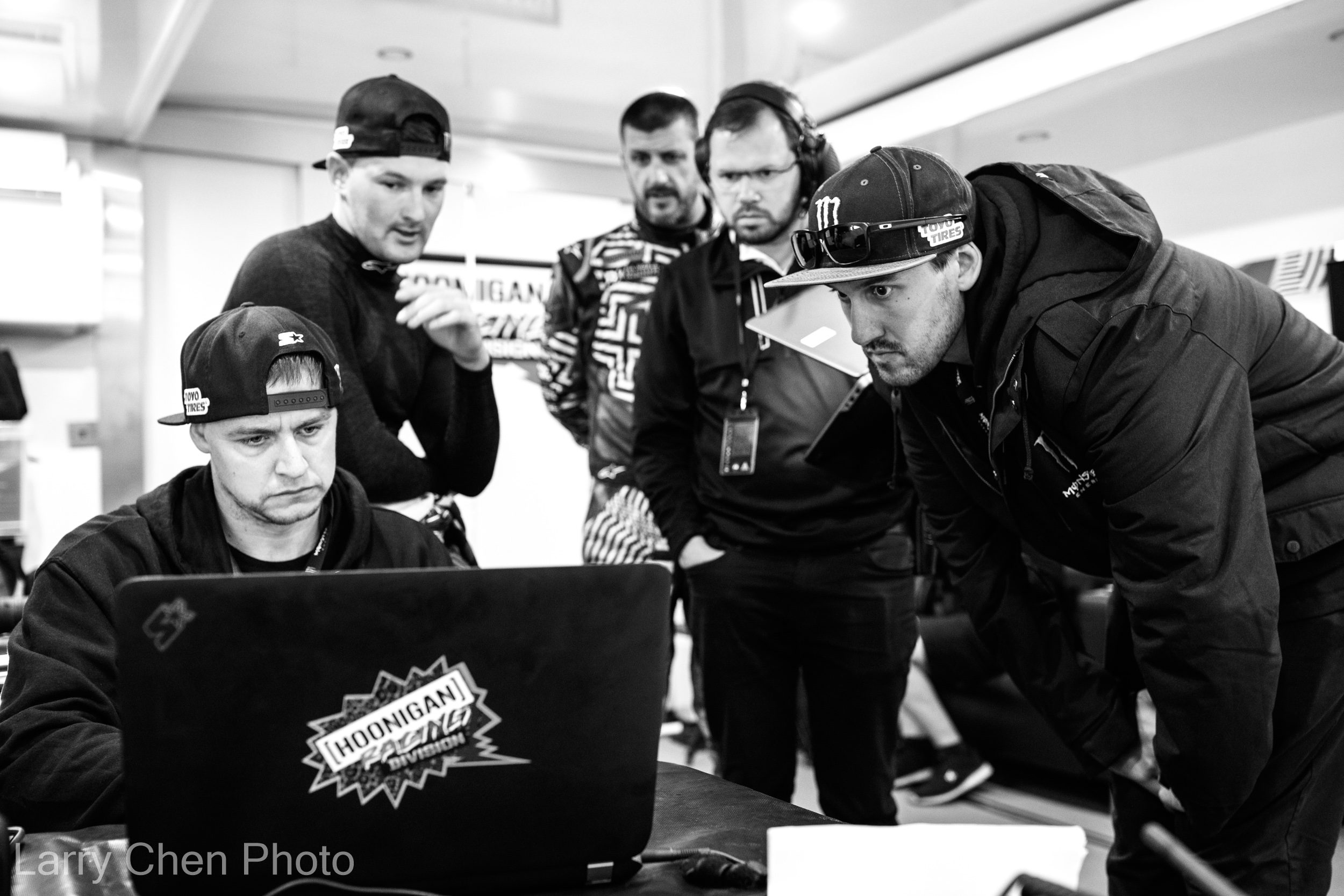 Just a few more shots of the inner workings of Hoonigan Racing Division.
Andreas is always a joker in and around the paddock.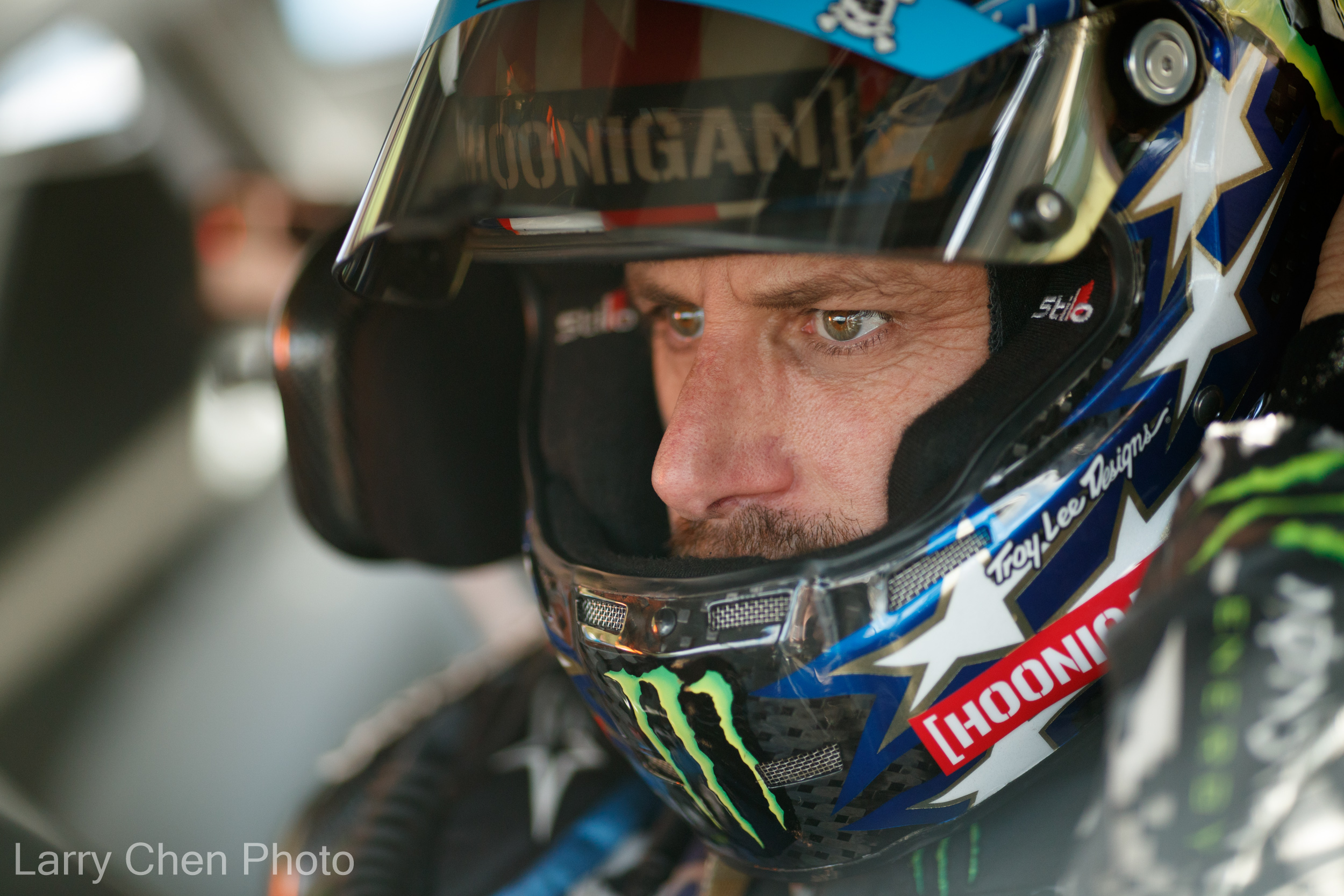 Ken did not have the best result this round as he missed both practice sessions before qualifying due to a mechanical issue. Basically, he had to qualify without any practice at all.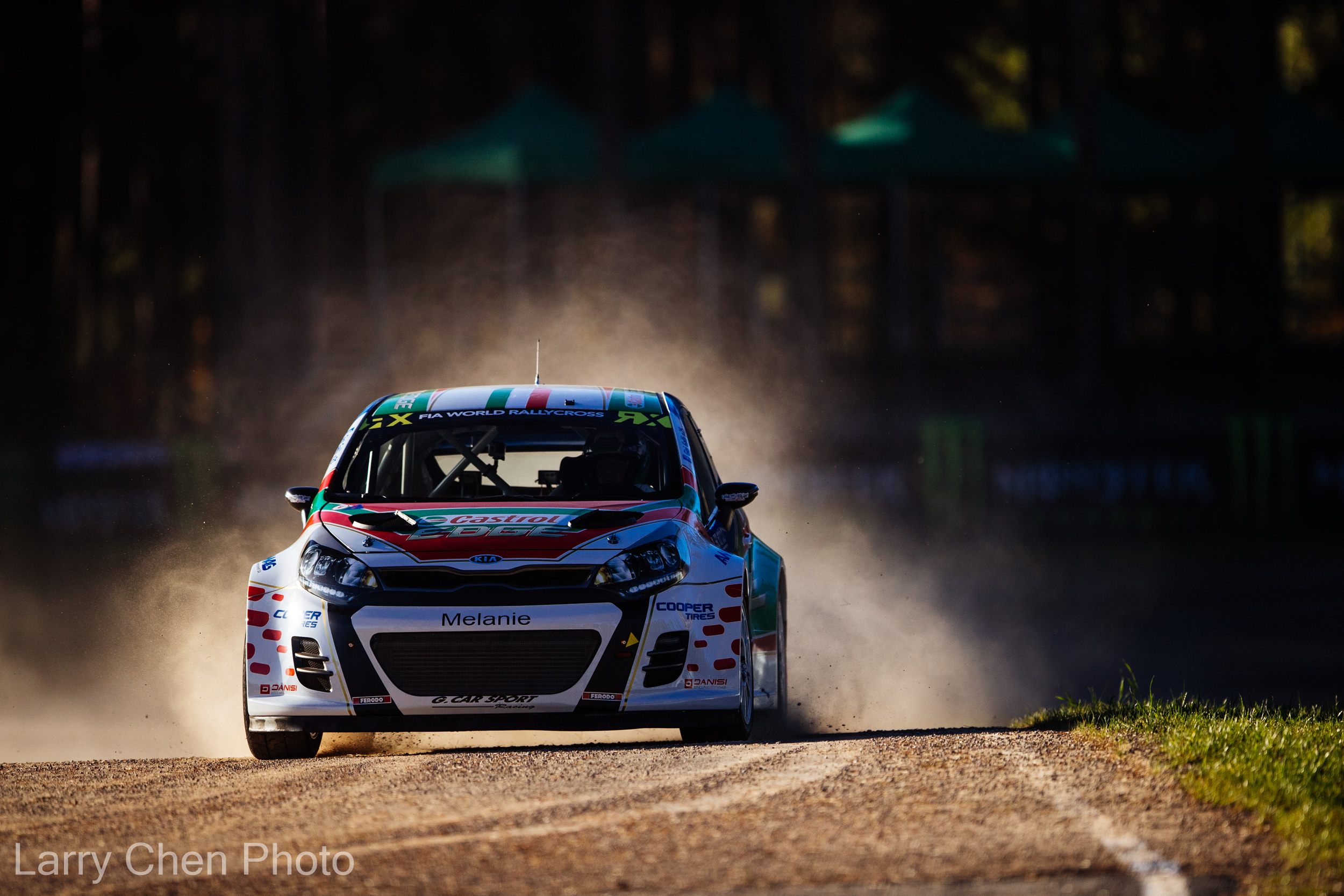 Best looking Kia ever.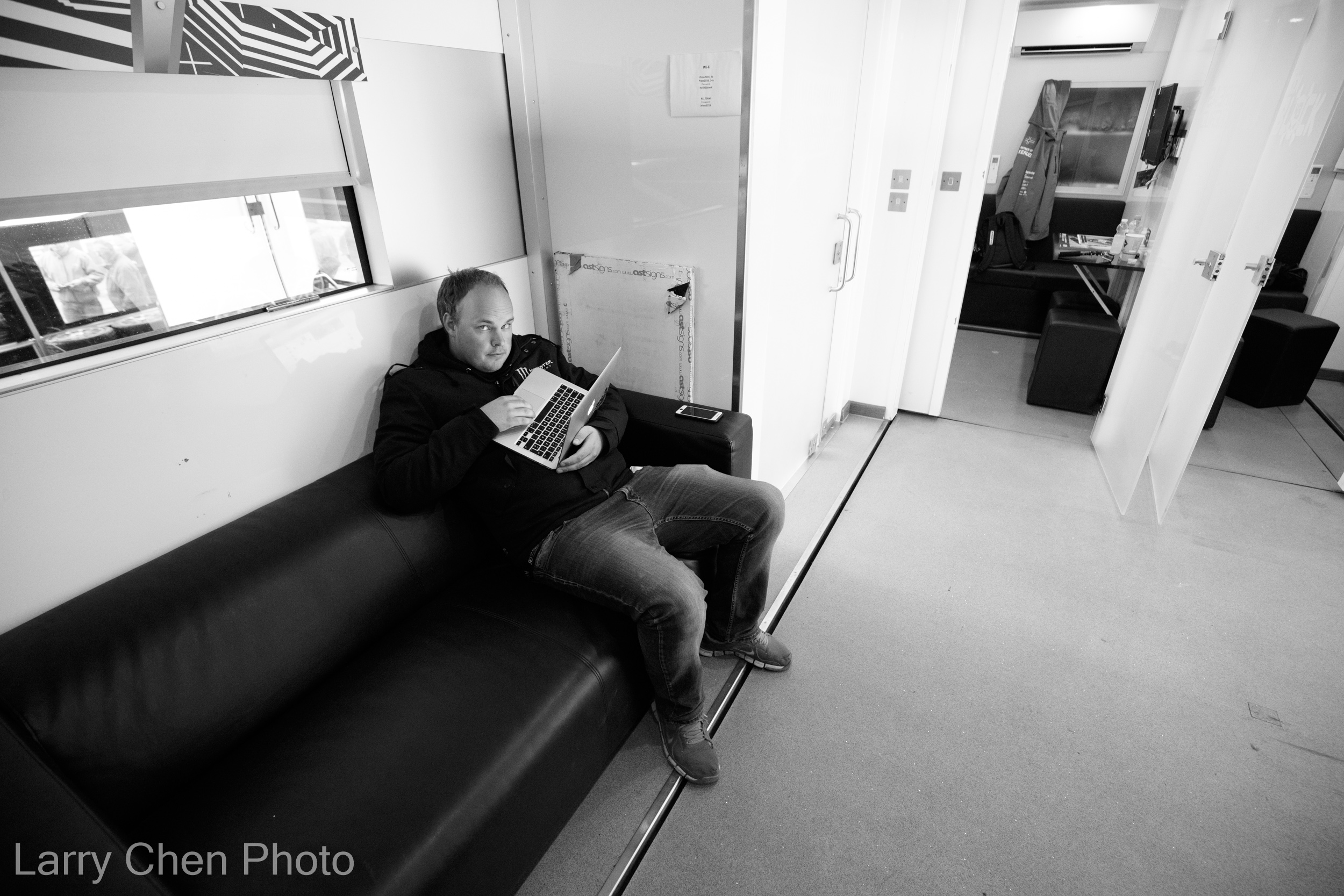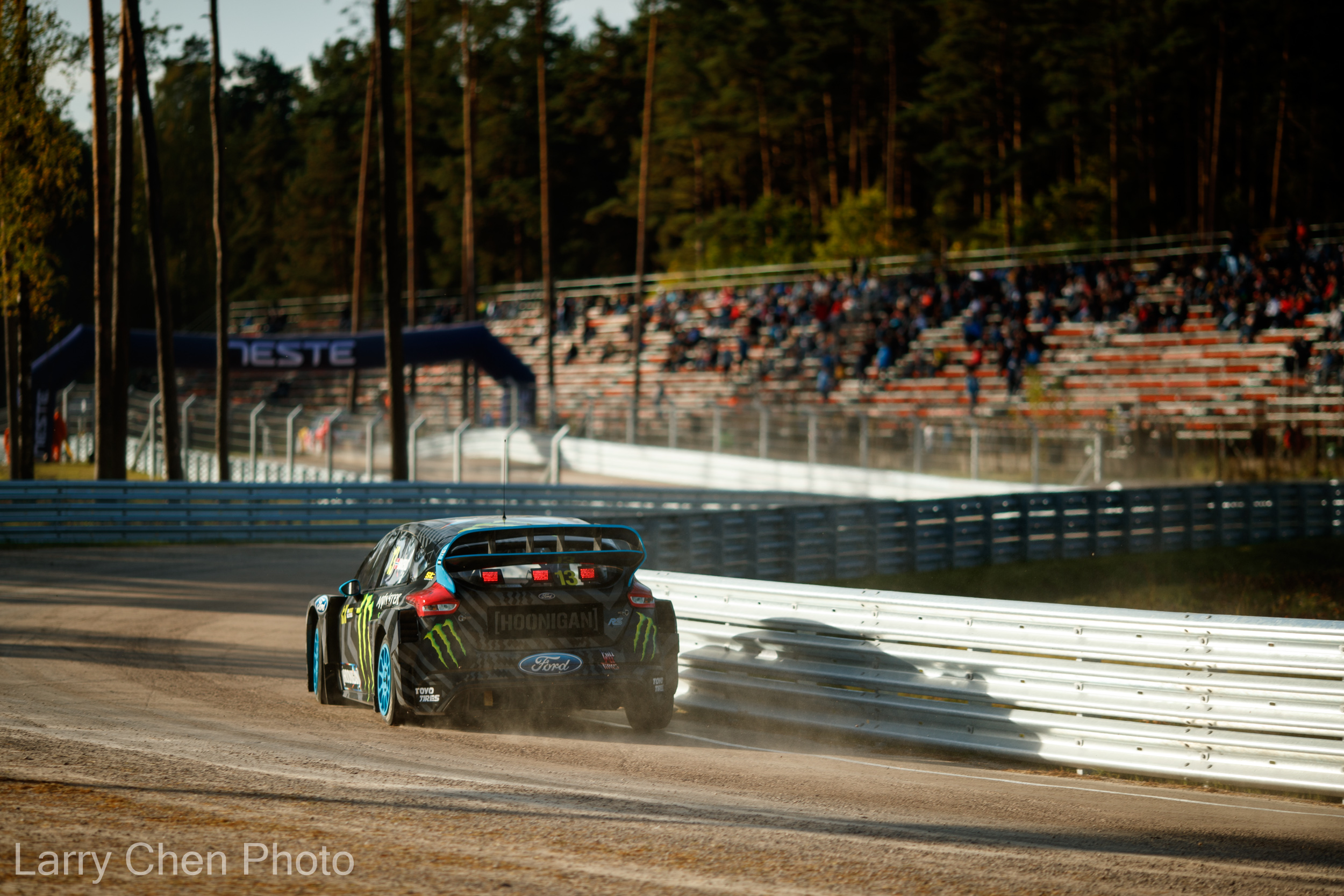 Jan Tore is Andreas' manager, and also someone I worked with when he was managing Speedhunters activities at Gatebil a few years back. At the time, he was also working closely with Fredric Aasbø on sponsorships and all that other fun stuff racing drivers like to do when they are not competing. What a small world.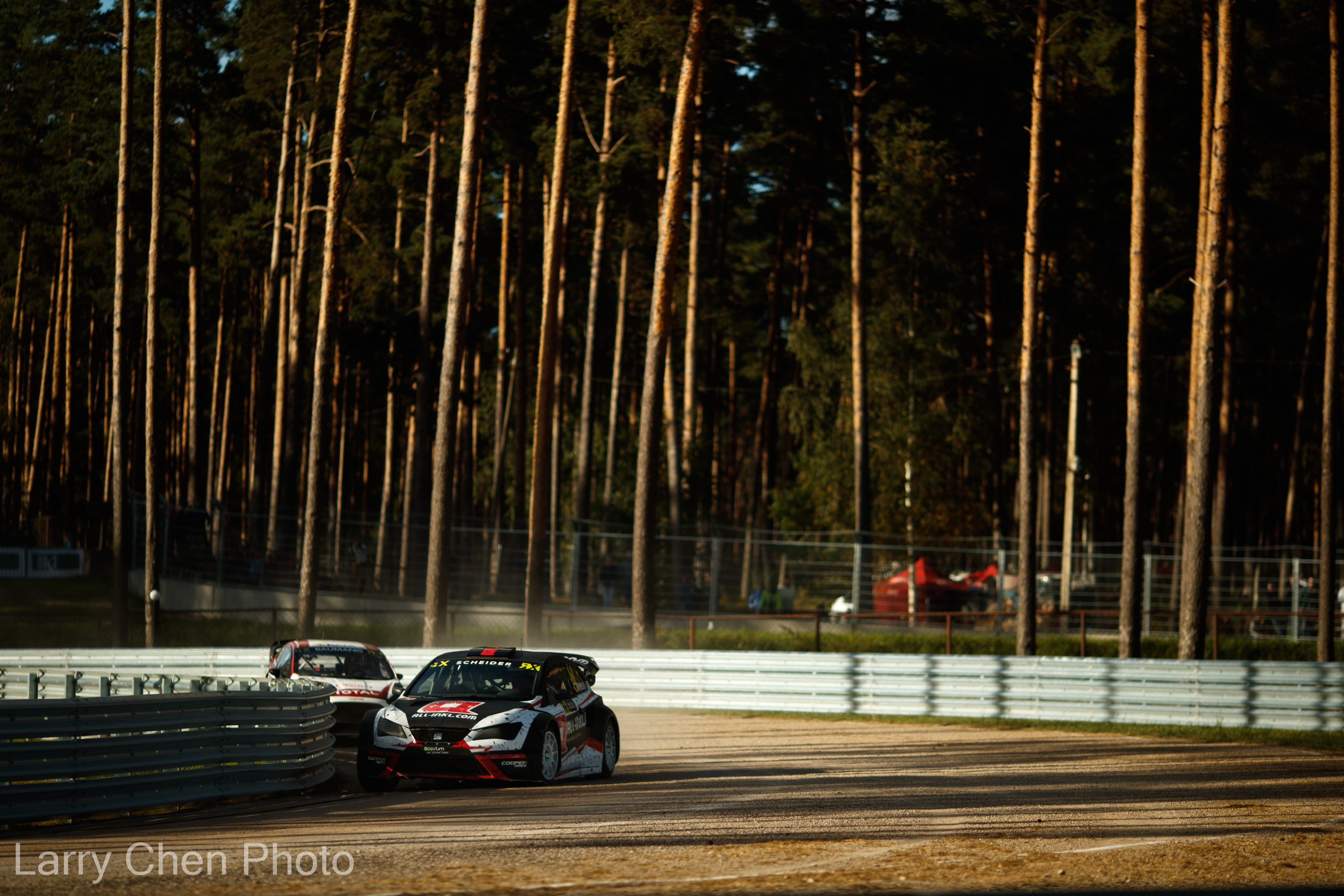 The track itself is pretty much carved out of a forest, which made for some really picturesque backgrounds.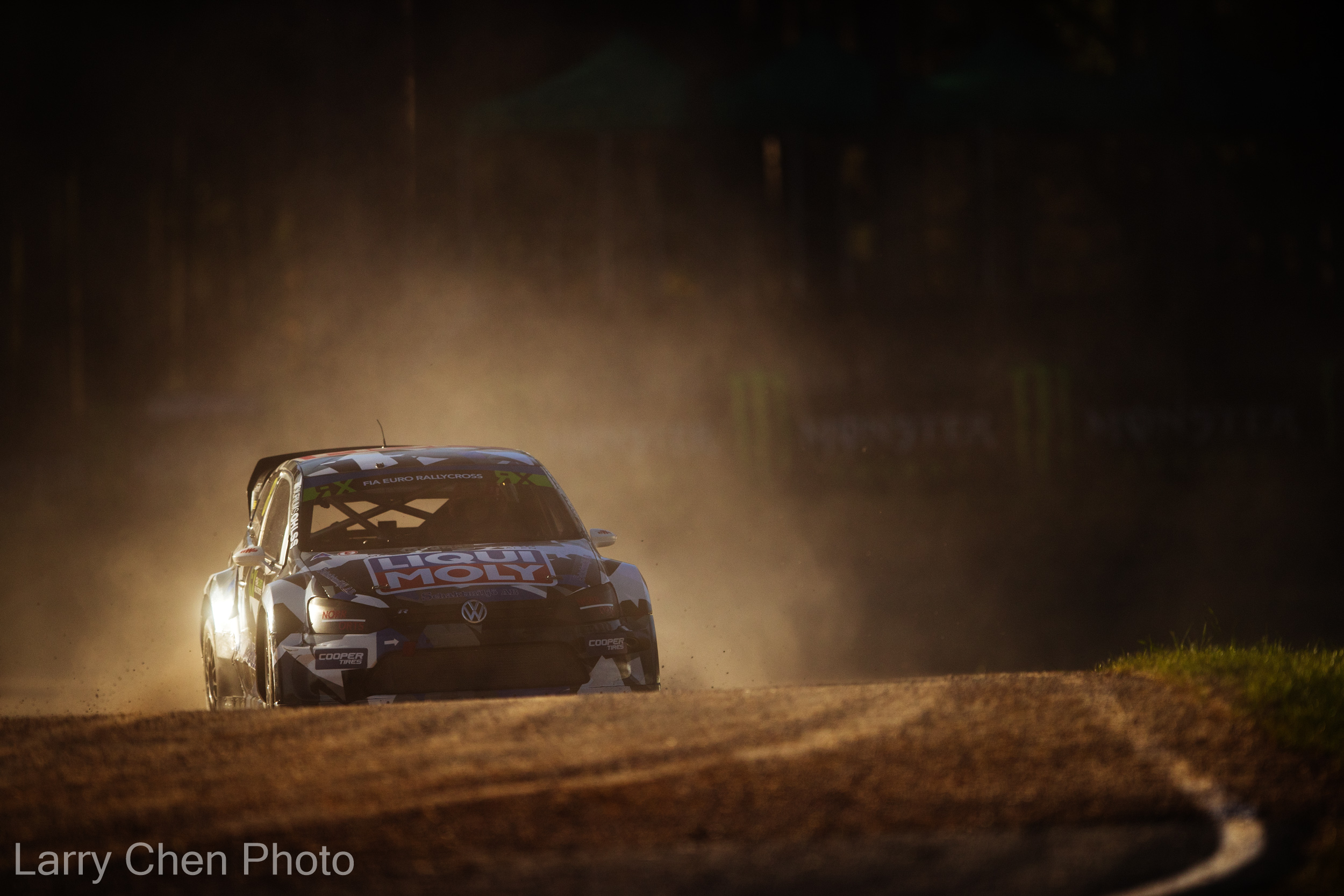 Warm up and practice sessions happened first thing in the morning; it was really nice because I rarely get to shoot during the soft and side-angle light at rallycross events.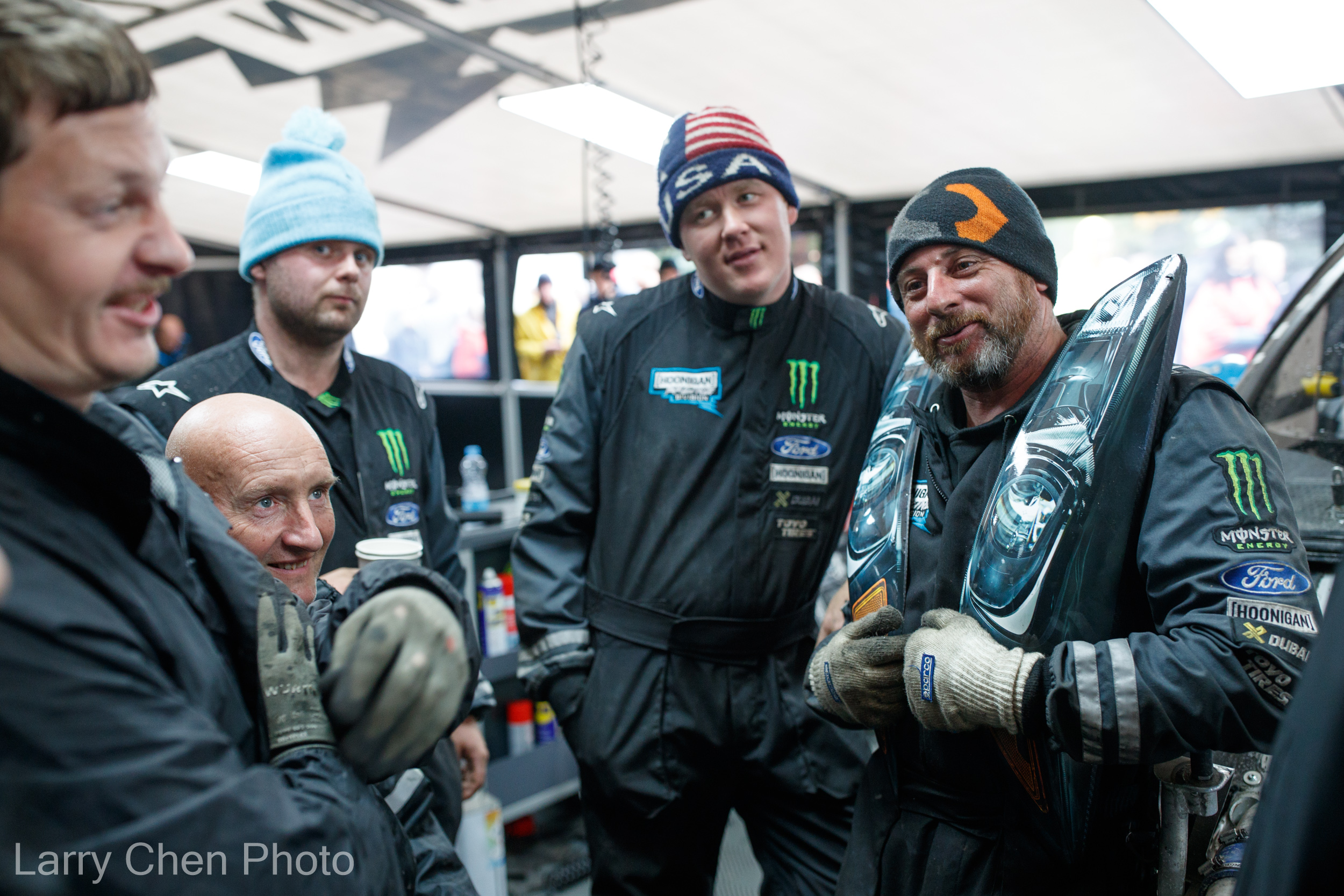 Nice headlights bud. It's always a great time hanging out with the HRD mechanics.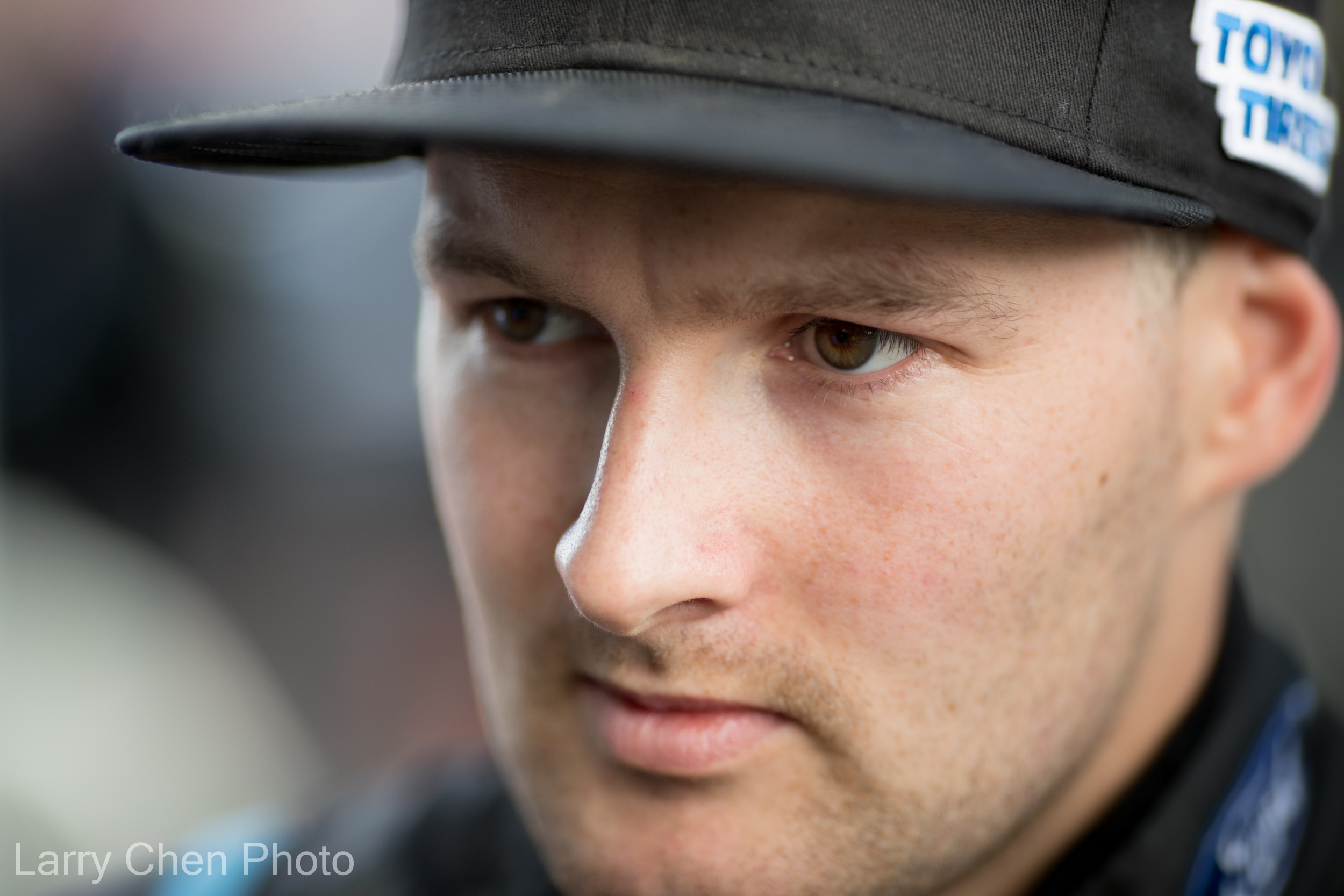 With just a few events left, it's really up to Andreas and the Hoonigan Racing Division team to buckle down for a strong finish in his first season of FIA World RX. I have no doubt in my mind that next year he will be a true championship contender.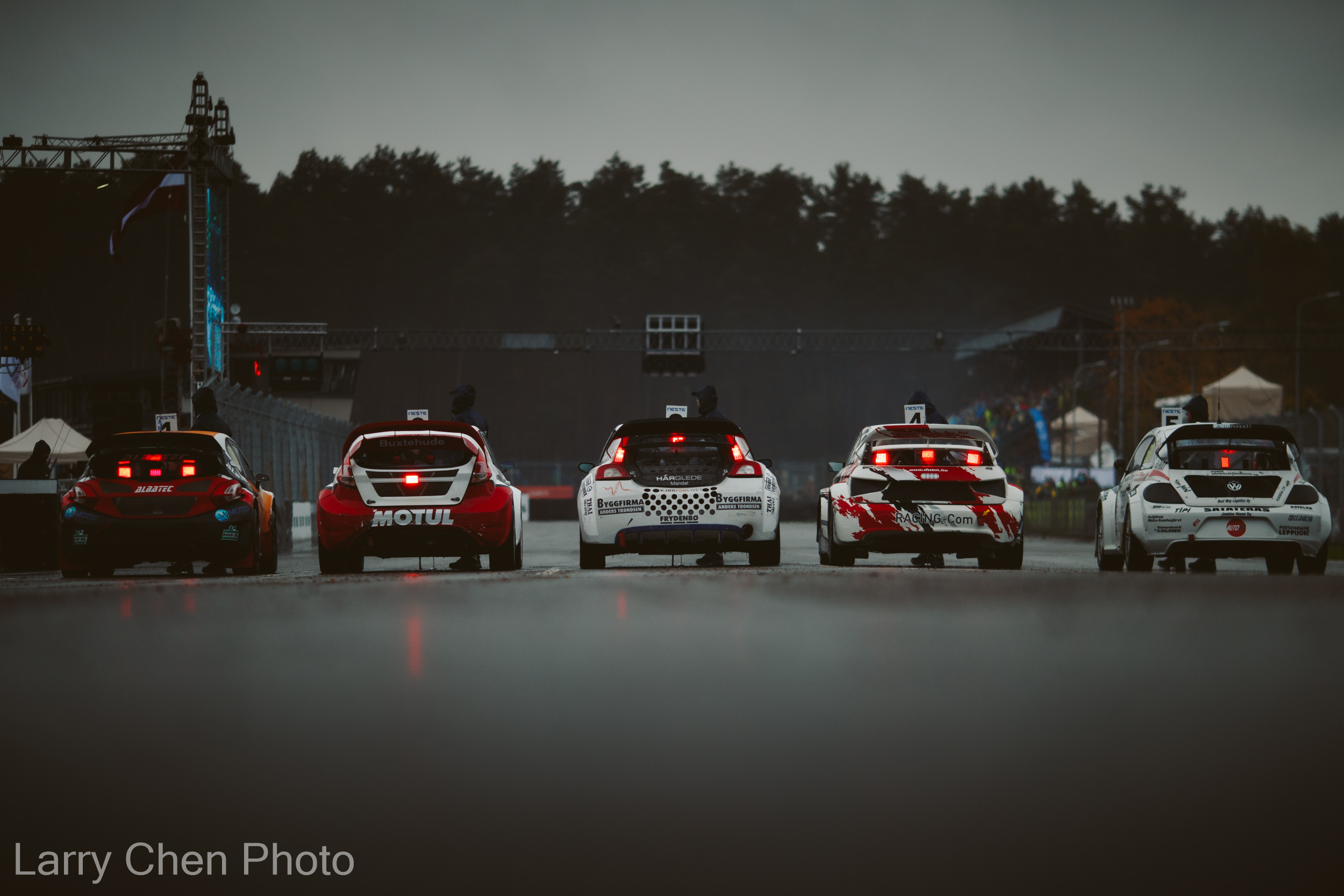 Shooting in Latvia was a real eye-opener for me, and it's just so cool to see the huge following that rallycross has in Europe. It only makes me want to check out more of these events.
Till then, enjoy the these photos, through my lens.
Larry Chen
Instagram: larry_chen_foto
Bonus Chapter: Cutting Room Floor