Chapter One: Raw Industrial Playground
Given it amassed 10 million views in the space of a week, I'm sure you guys have watched Ken Block's latest Gymkhana series video by now, and that means it's time for me to take you behind the scenes.
This is Gymkhana Nine: Raw Industrial Playground.
The tricks that Ken pulled off this time around really brings the franchise back to its roots. Instead of focusing on location and road closures, the Hoonigan team focused on what made Gymkhana such a success in first place: awesome driving.
It's hard to imagine what sort of things could top all of the crazy stunts and tricks Ken has done in the past, but with Gymkhana Nine, I think the element of danger made a welcome return.
From the insane train race to basically hanging the rear of his Ford Focus RS RX off the edge of a dock, this video really brought precision driving back to the series.
Although the shooting location was Buffalo, New York, the Head Hoonigan in Charge was actually supposed to tear up Sydney, Australia, for this ninth video. Could you imagine seeing perfect four-wheel drifts around the Sydney Opera House? It surely would have been epic, but red tape got in the way.
Brian Scotto stepped up from Creative Director on the previous Gymkhana videos to Director on Gymkhana Nine, which also happens to be the first Gymkhana video handled entirely in-house by Scotto and Block's all-new Hoonigan Media Machine production company.
It was pretty cool, but also how it should be; lots of surprises and more focus on perfectly nailing the driving sequences.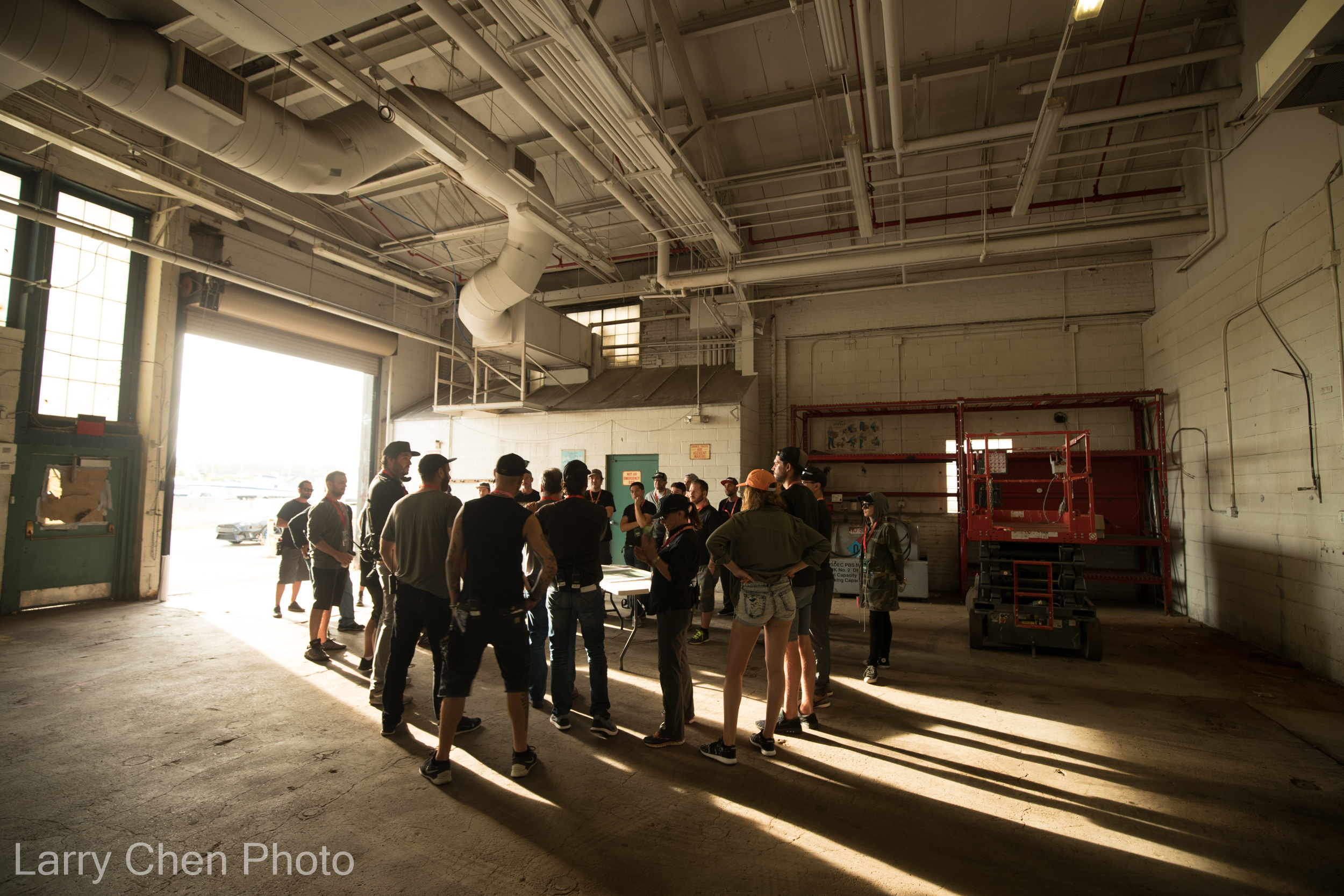 Pretty much all the key players were back, many of which I call my friends.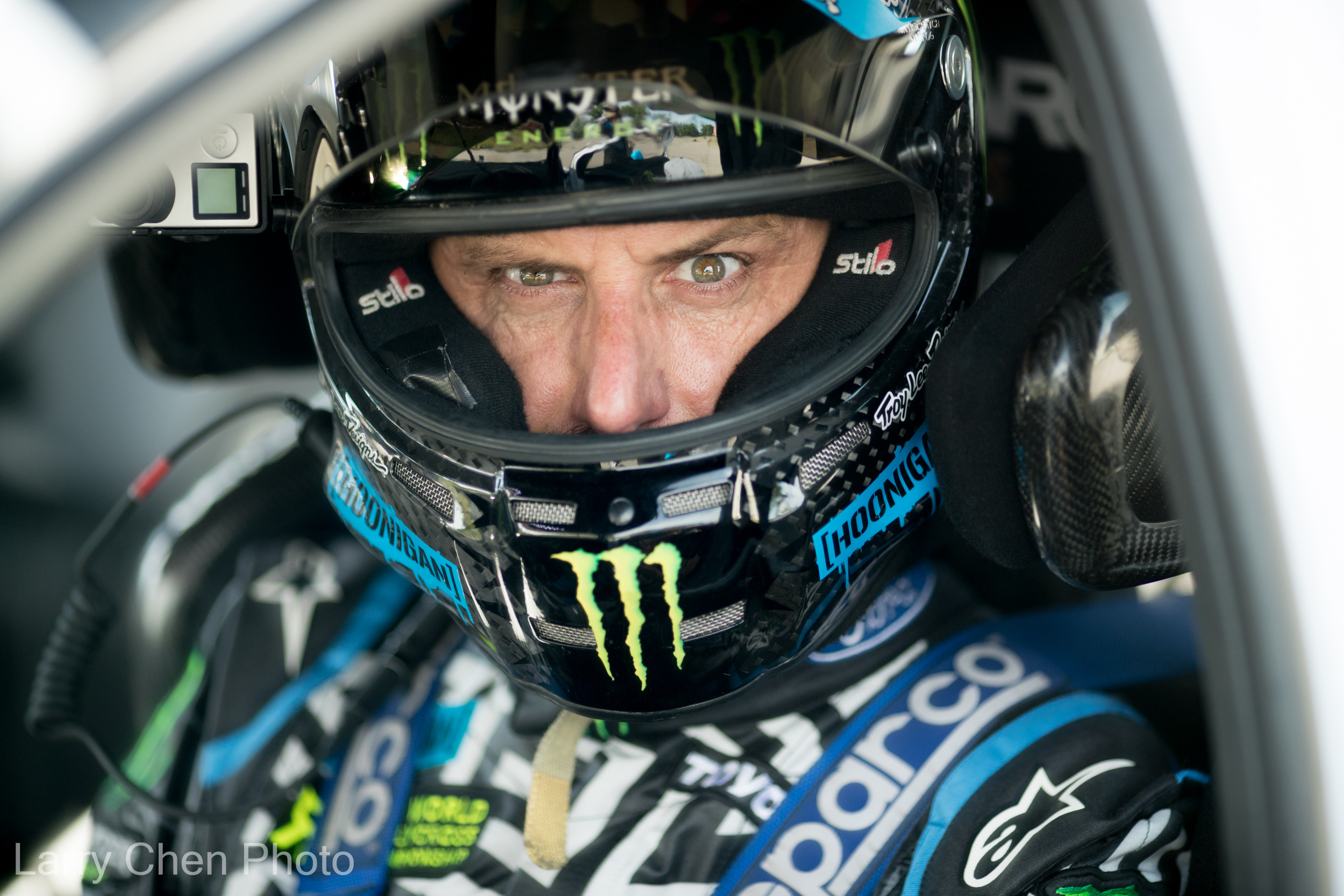 Ken's Hoonigan Racing team was there with lead mechanic Skippy (top right), who also built one of the coolest Pontiac Trans-Ams I've ever seen.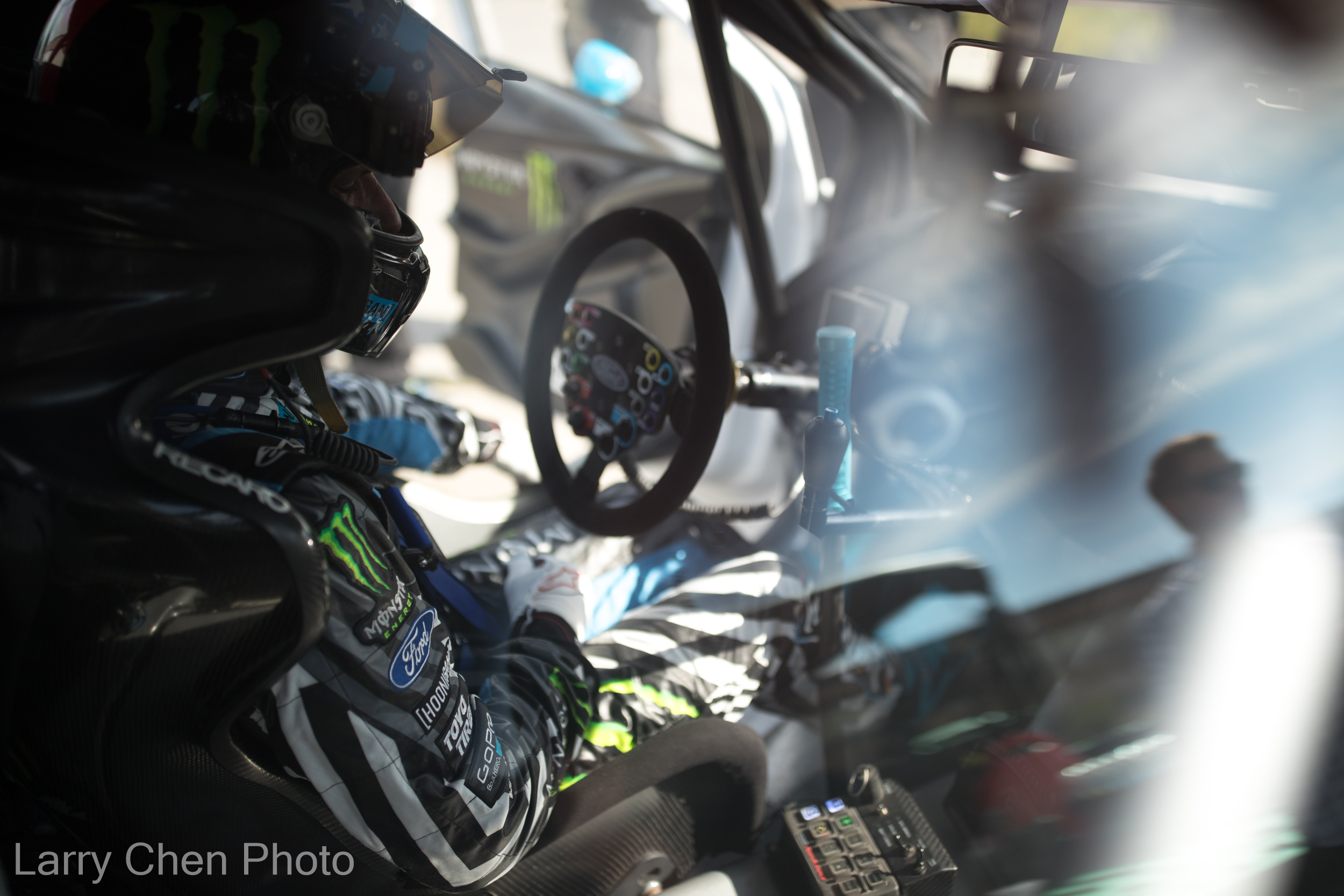 The shoot itself took four days, and throughout the course of this post I'll be running you through each and every one of them.
Chapter Two: The Warehouse
This warehouse space was pretty much home base for the team to change tires and adjust settings on the car in between scenes.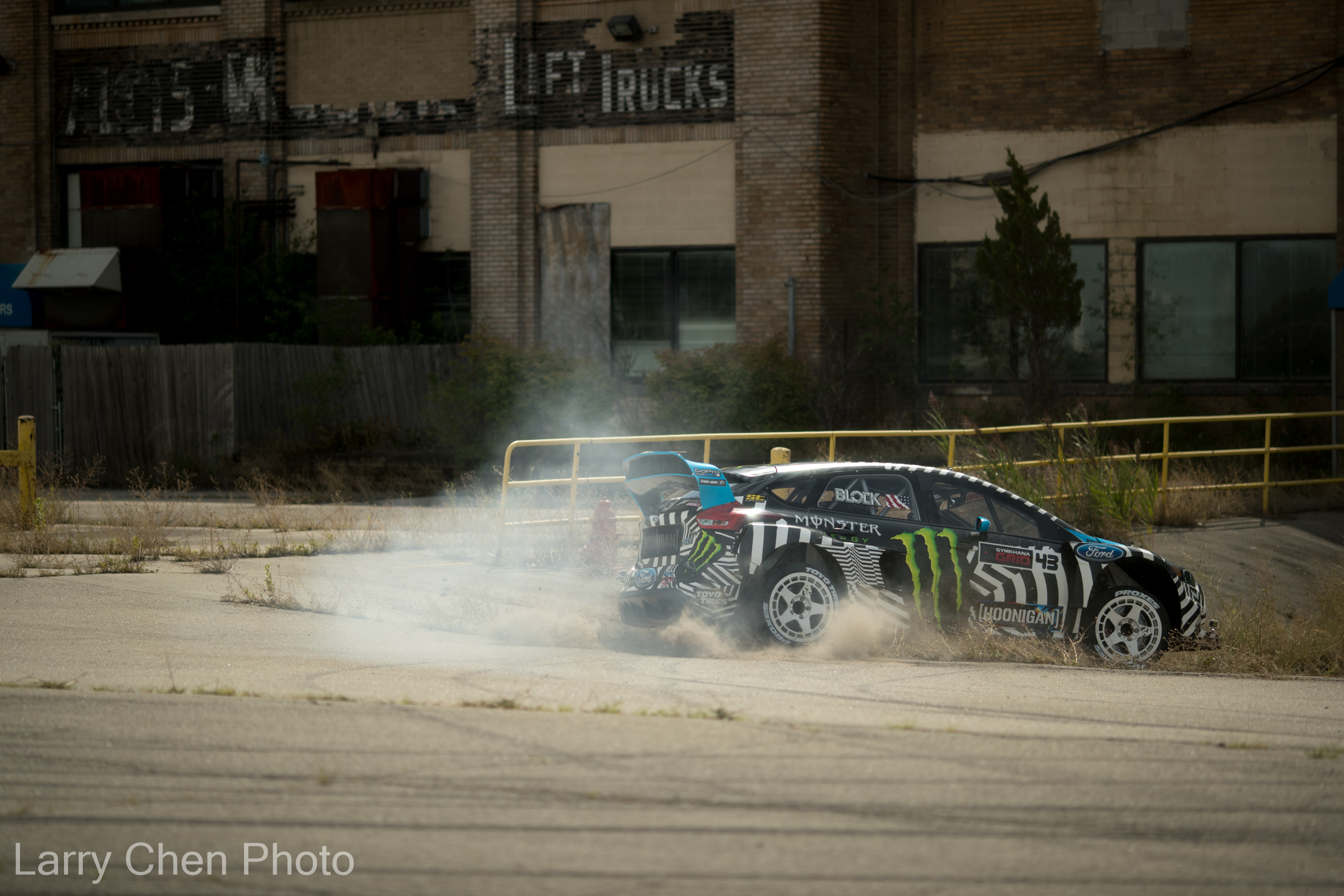 The crew got into it right away with some smoky four-wheel drifts and close proximity moments.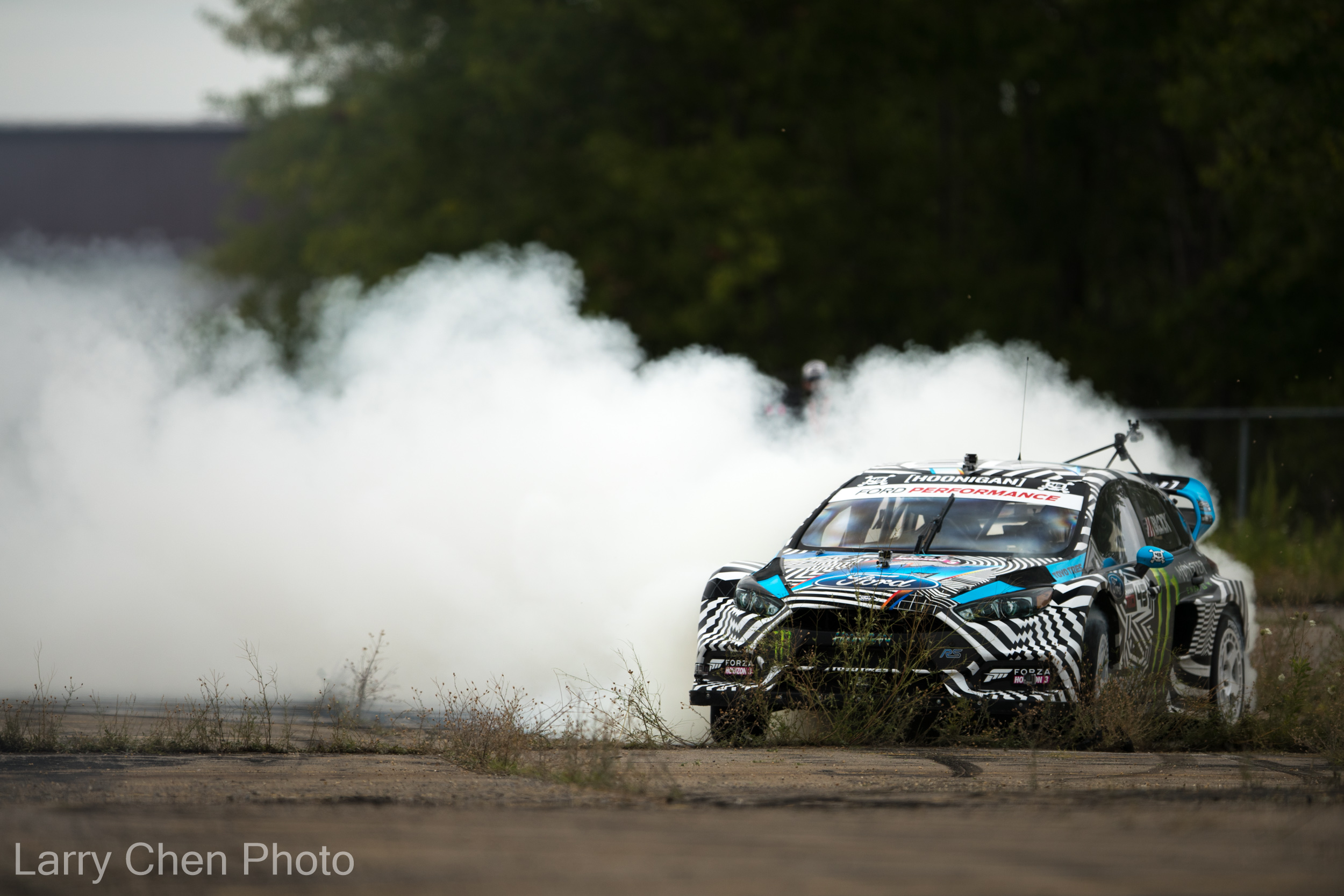 As I've not had a chance to make my way over to Europe for an FIA World Rallycross round, this was the first time I'd shot Ken's Ford Focus RS RX. It was also the first time he'd hooned this thing outside of World RX competition and testing.
Anything to get the shot, right?
A 600hp rallycross car driving inside is not something you see everyday, and the mix of abandoned factories and warehouses provided some interesting shooting locations for sure.
The first day is always the toughest as everyone gets into the groove of shooting and moving locations quickly, but it's almost second nature for Ken and the crew now.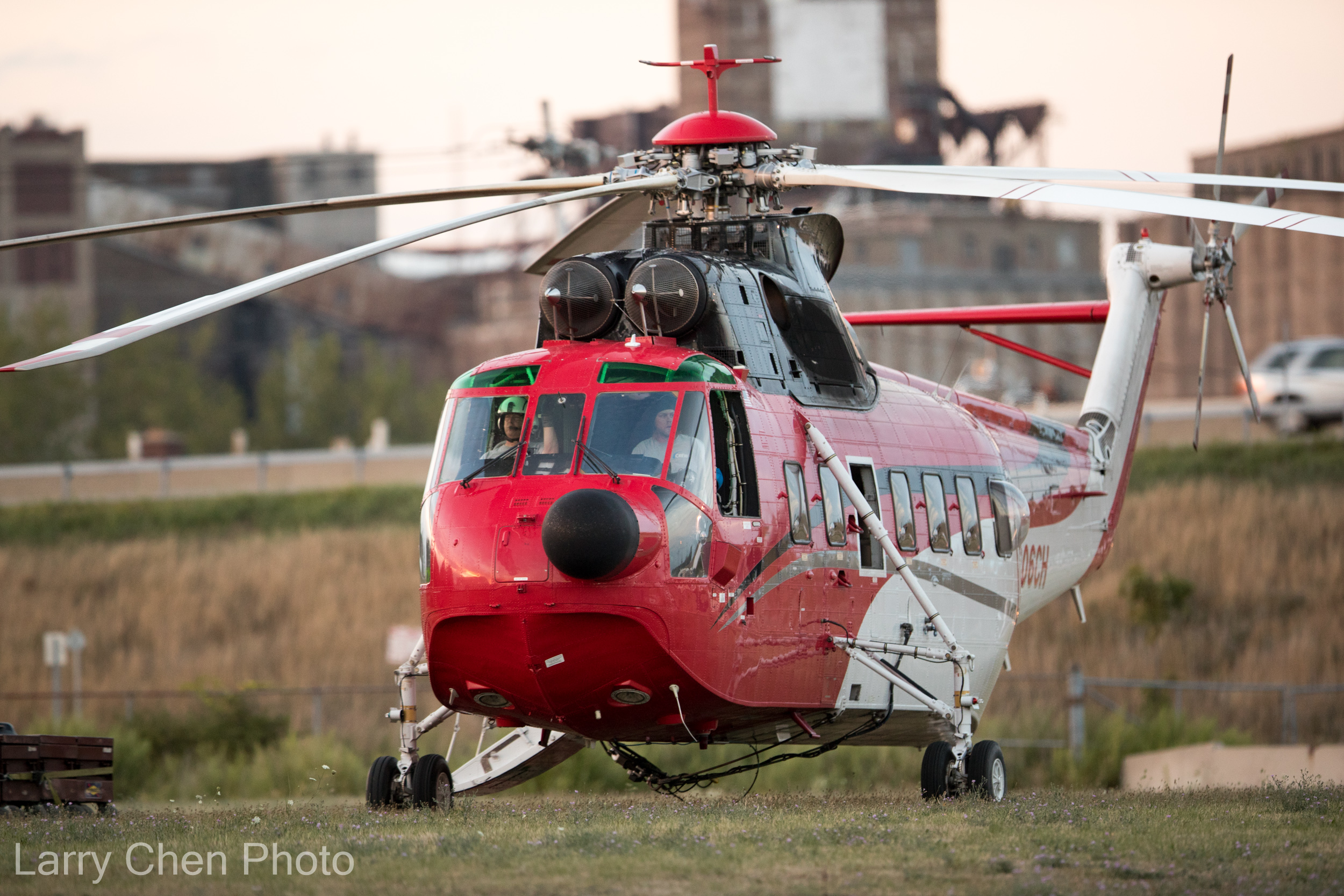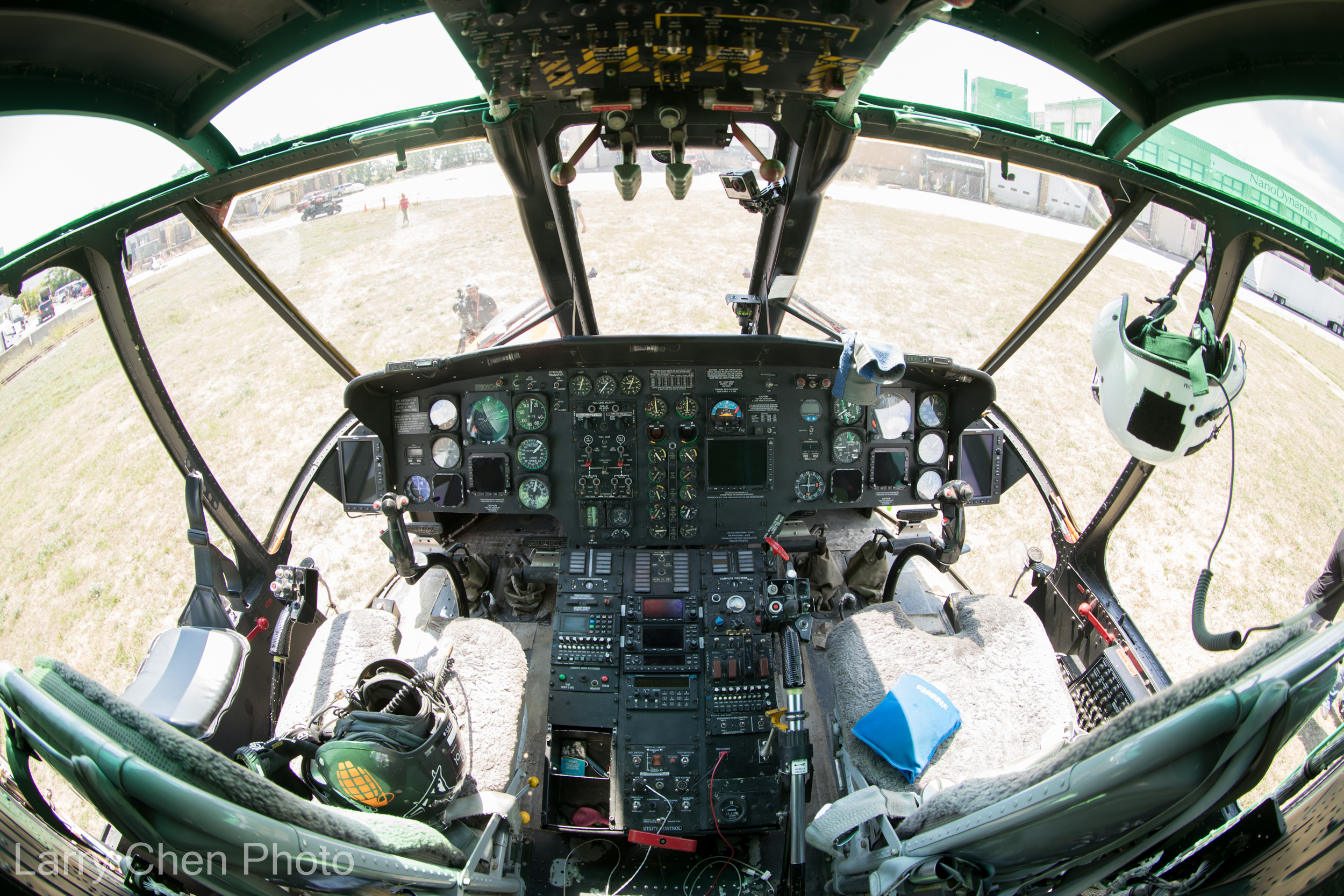 Before we packed up to call it a day, this Sikorsky helicopter landed on set. Its normal duties include installing spires and large air conditioning units on skyscrapers, but of course on Gymkhana it had an entirely different job altogether.
Chapter Three: Buffalo Central Terminal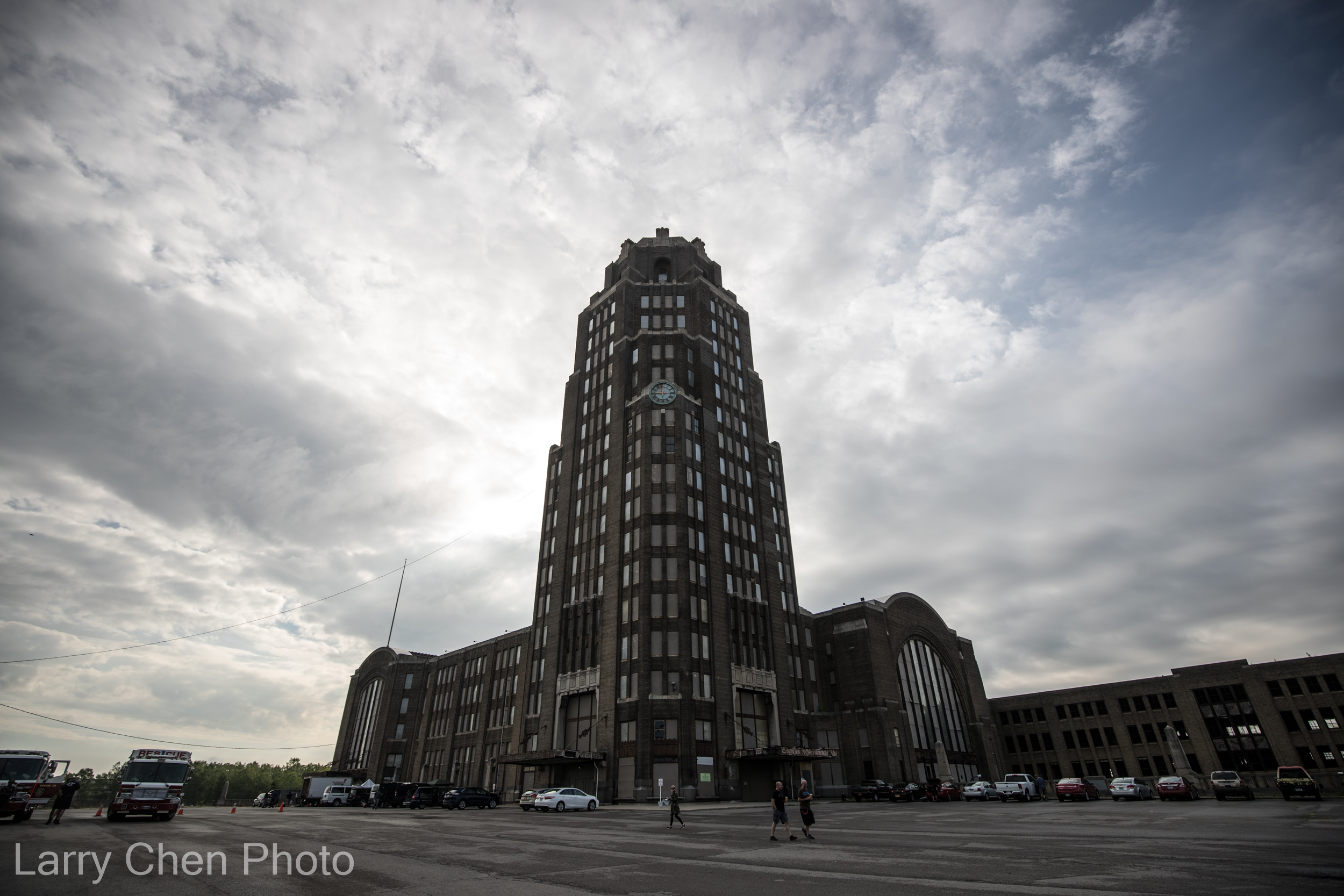 The next morning we were shooting at two locations. We started at the Buffalo Central Terminal and then moved our way back to the first day's location to film the helicopter scene.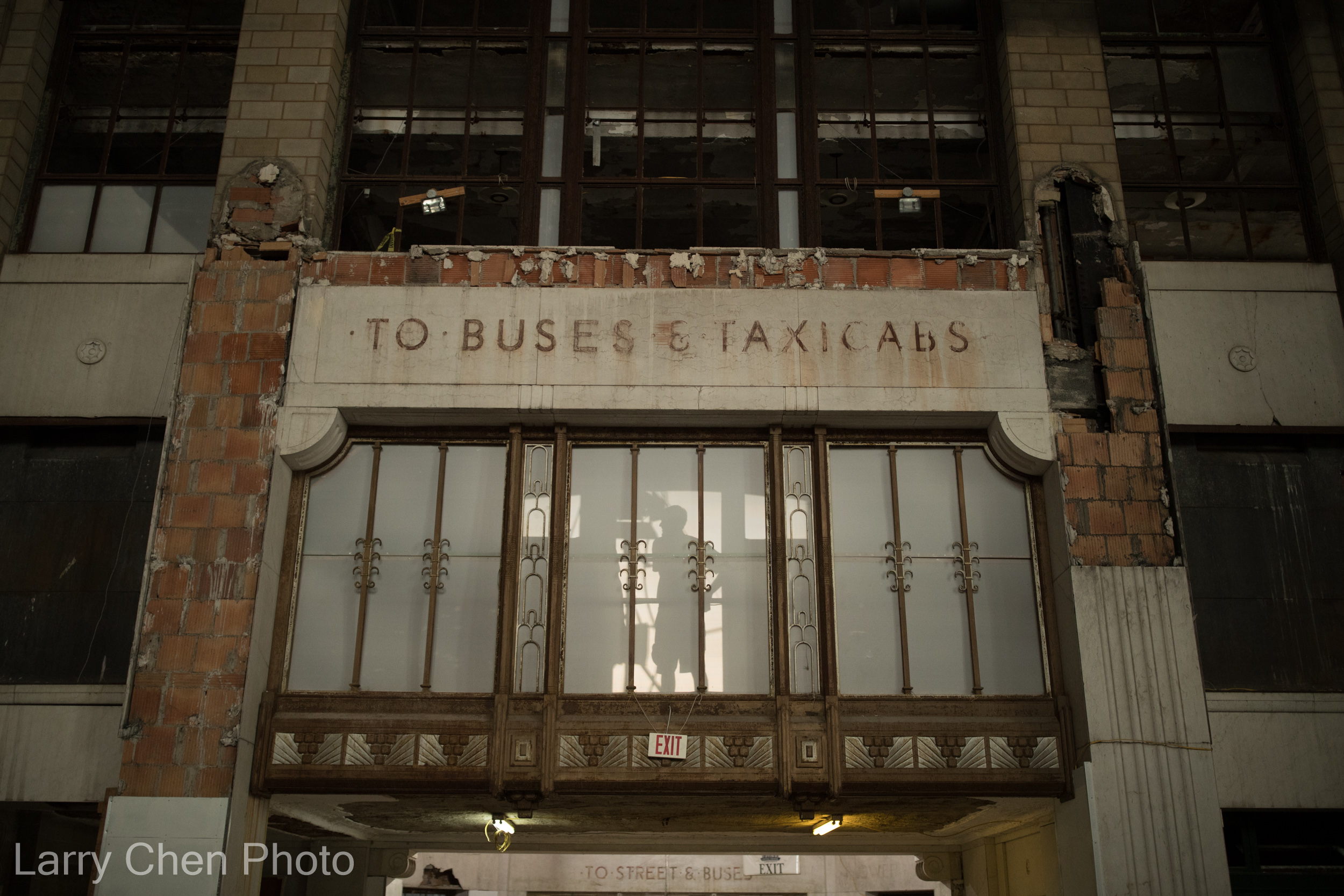 Built in 1929 in art deco style, the Central Terminal is a really amazing place.
It's hard to believe now, but at one point in time there were 200 trains going through this station.
Now it's the perfect spot for a Gymkhana course. Who would have thought?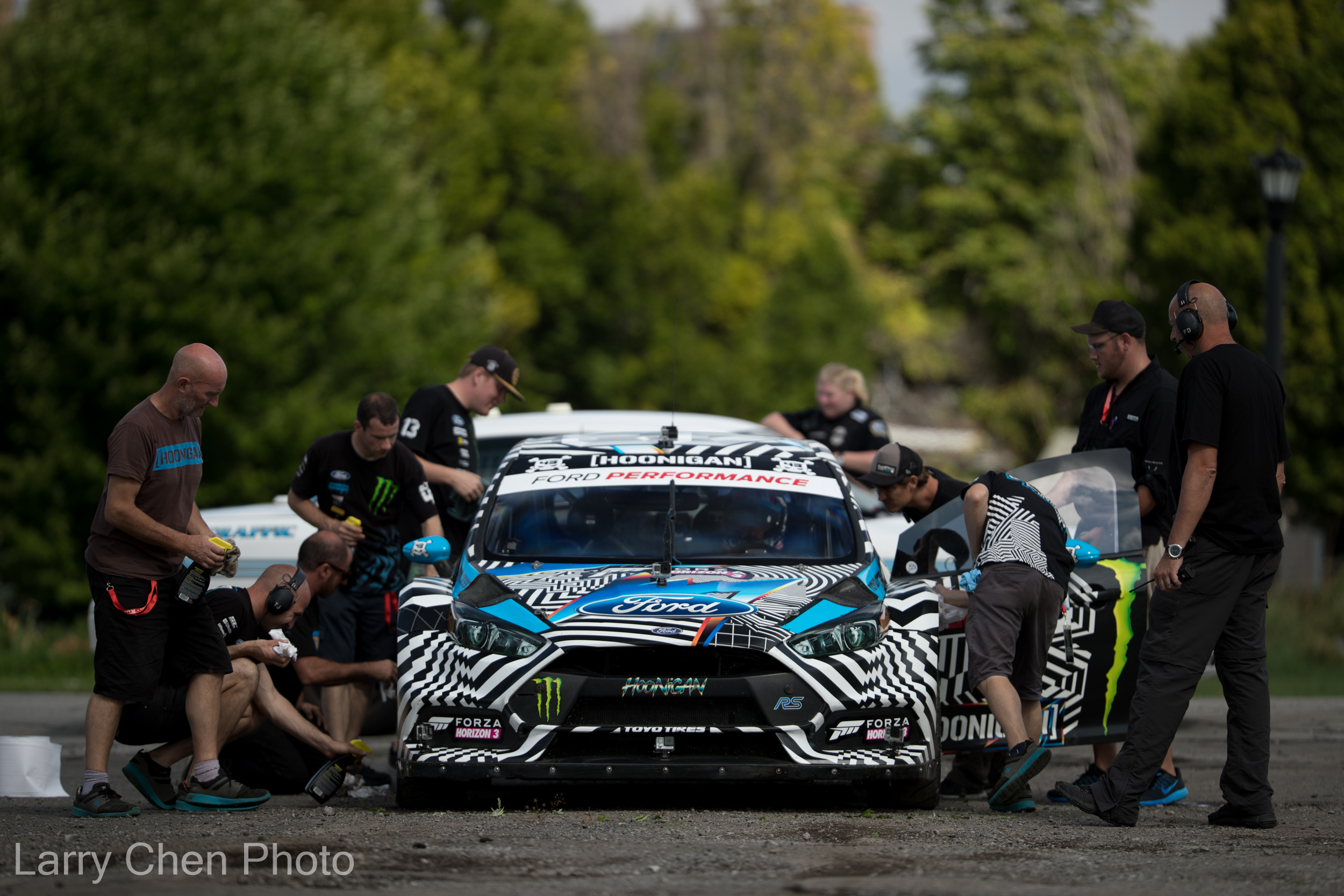 As always, the race team worked very hard throughout the day to ensure the car was running perfectly.
Just another day in the office for Kenny from the Block.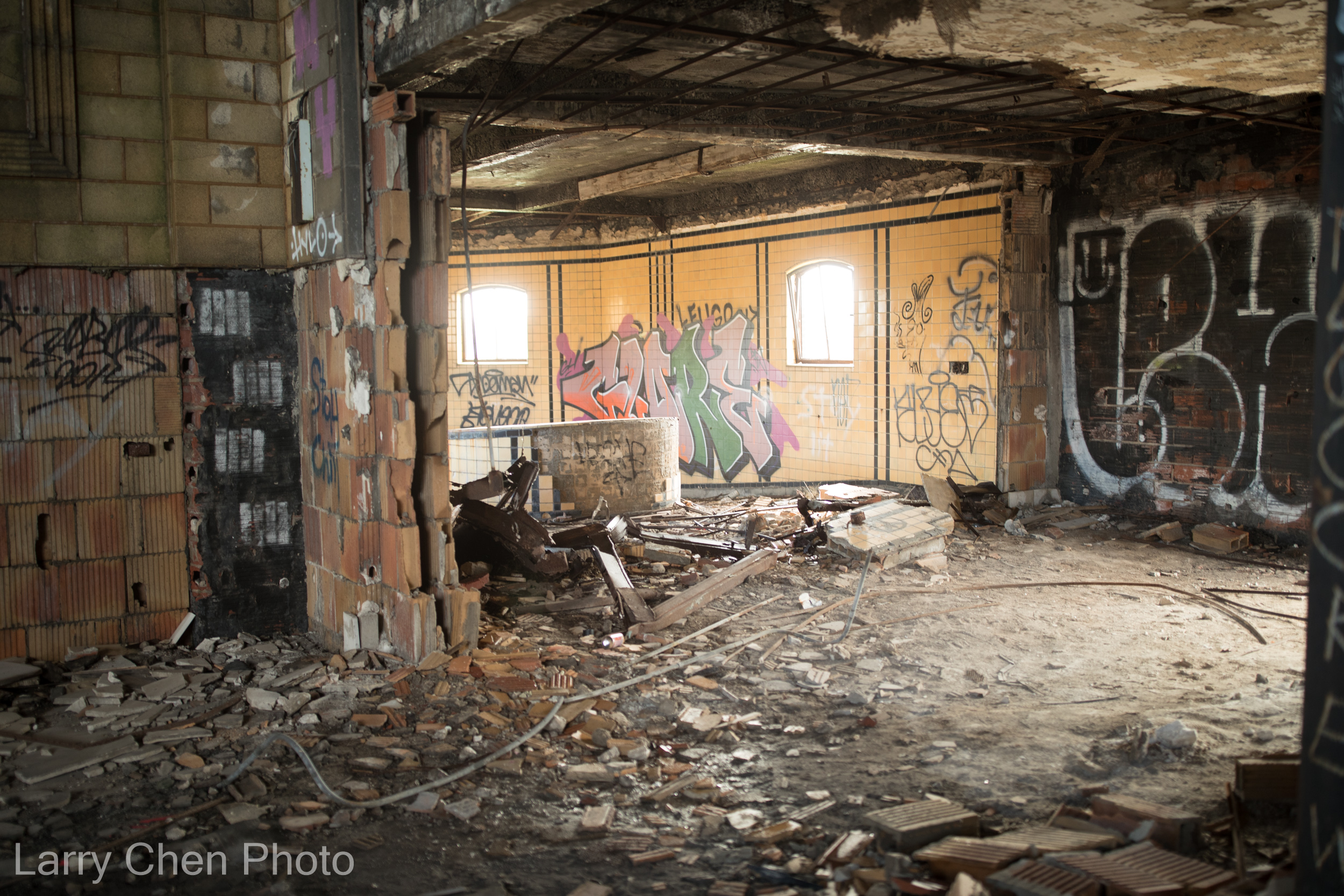 While it was a little bit sad to see what would once have been such a majestic place now in such a dilapidated state, there's actually an organisation planning on restoring the terminal, but of course not for train use.
Already it's quite the draw for Hollywood productions and even concerts.
For sale, brand new Ford F-150 Raptor, slightly lifted.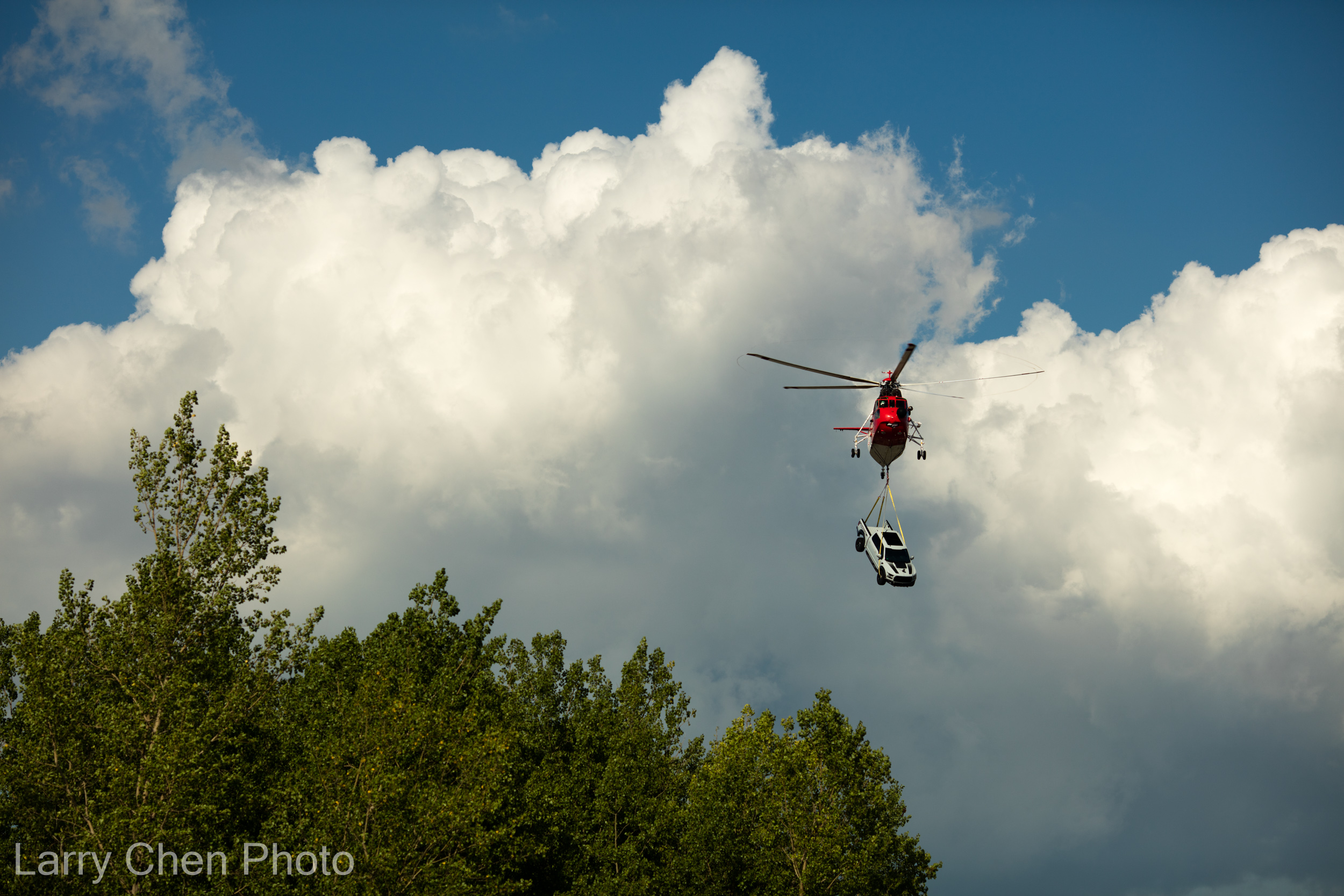 The pilot was so precise with his movements, but he whipped the Raptor around like a rag doll once at altitude. The best part? After the F-150 was unhooked, the crew just drove it away like nothing had happened.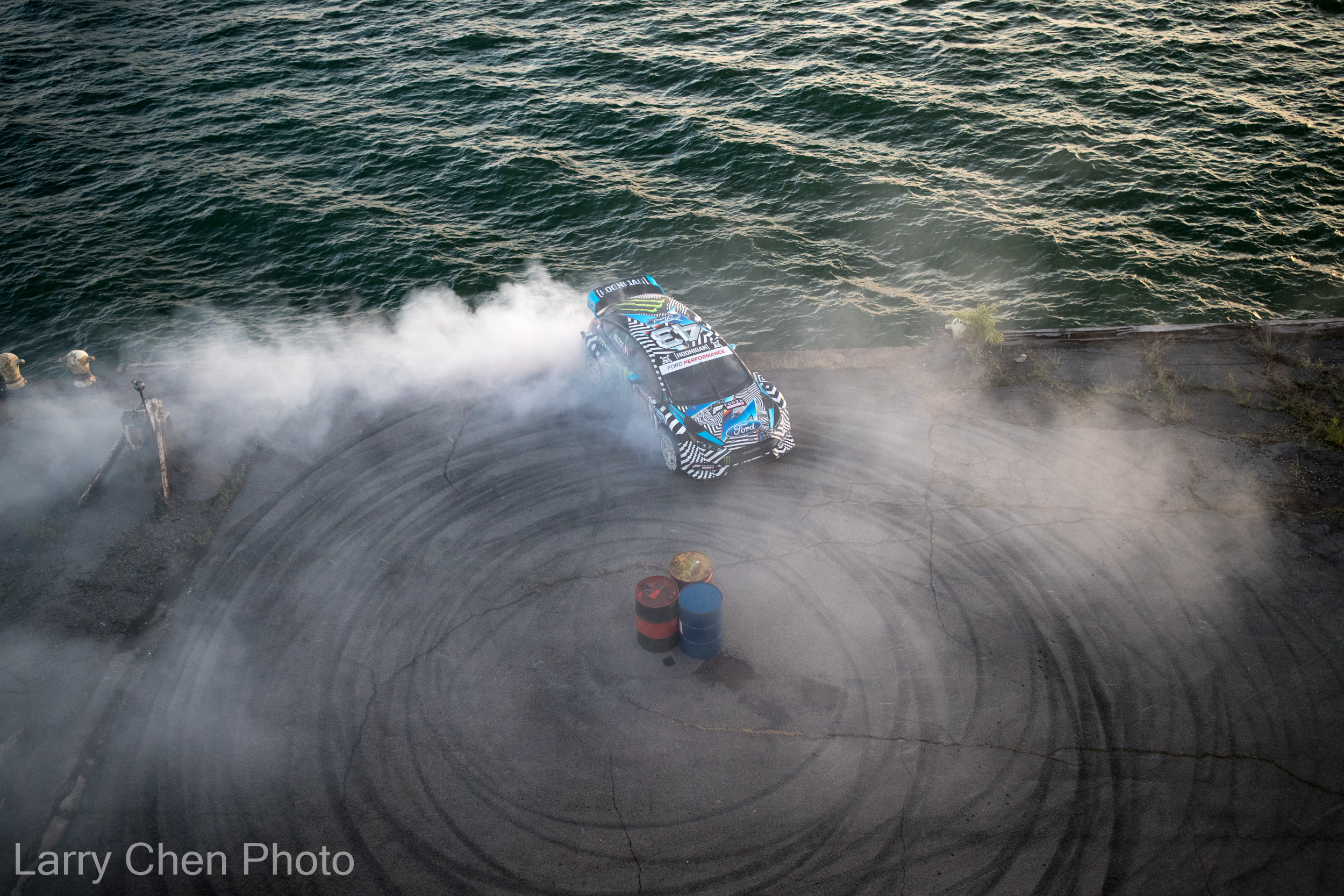 The next stunt required a couple of scuba tanks in the car and US Coast Guard divers to be on standby, just in case Ken and his Focus went for a dip in Lake Erie.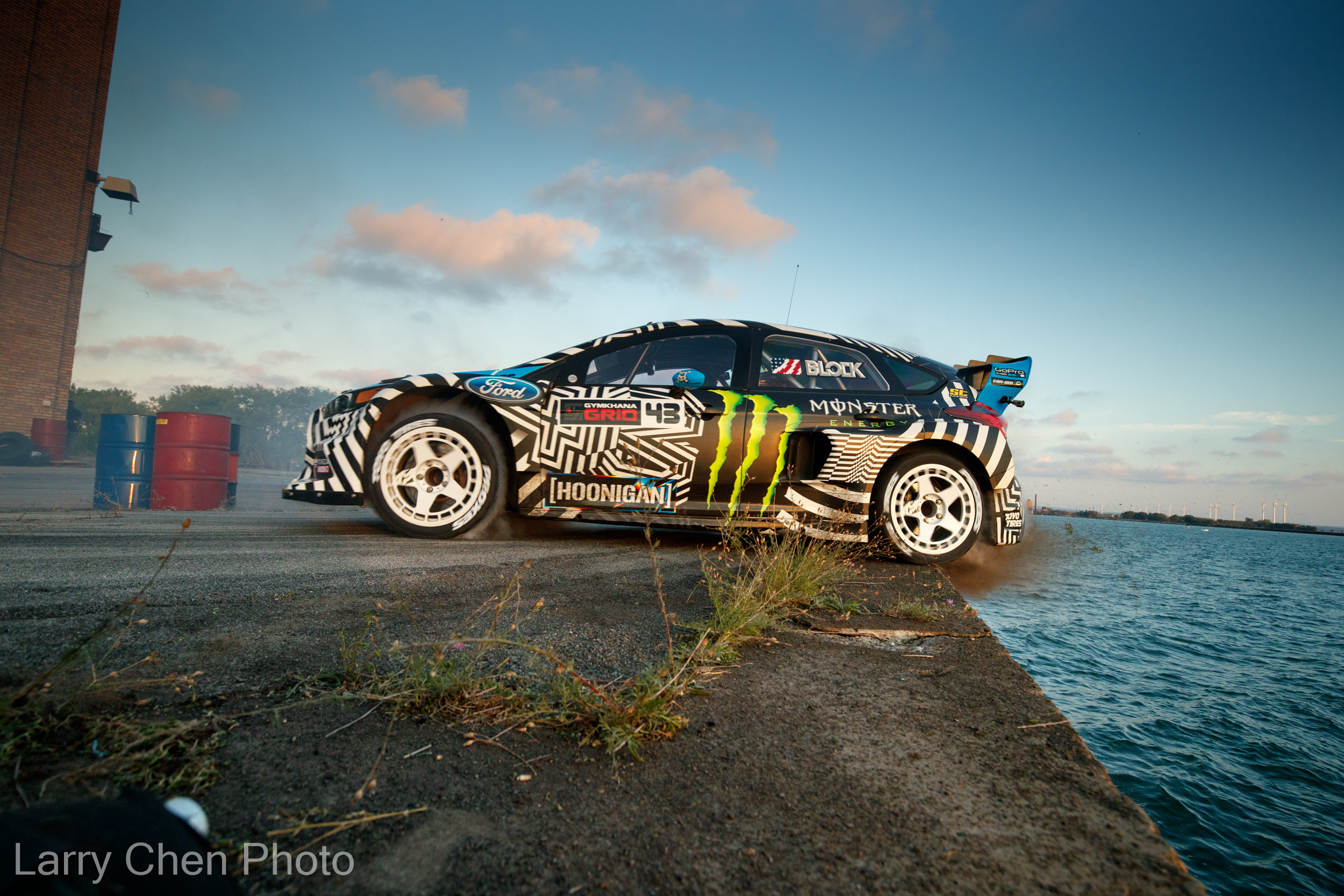 Ken got close to the edge twice, but the first time he just did not have enough speed to complete the rotation out of the donut box area. The second time is what you see in the video. I feel like any more rubber over the edge and things could have easily ended in disaster.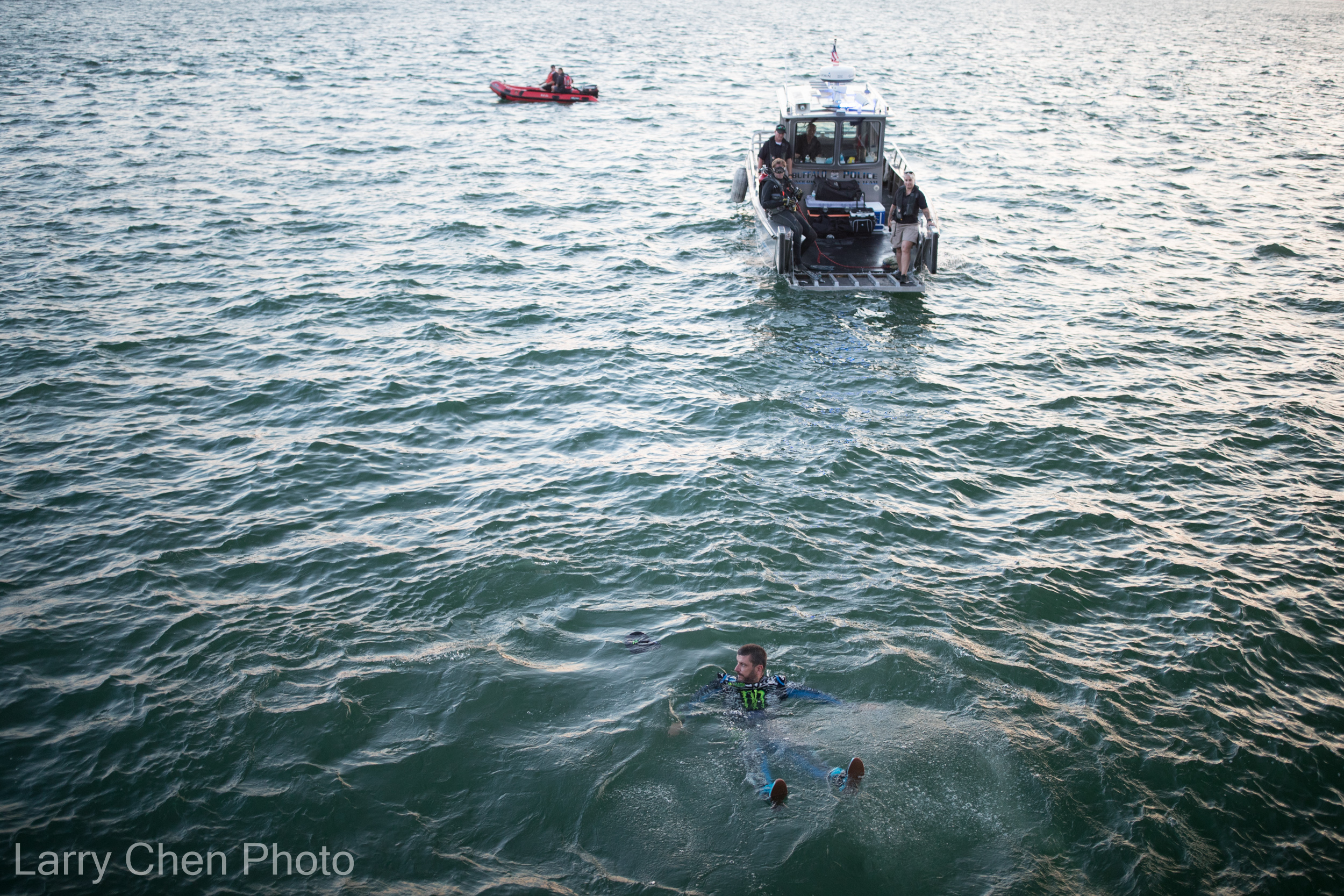 Mission accomplished; time for a nice swim in a race suit.
East Coast sunsets don't get much better than this. While it would have been cool to shoot down under, Gymkhana Nine was really coming together nicely at this point.
It was absolutely beautiful inside Central Terminal, and the light quality was unlike anything I'd ever seen before.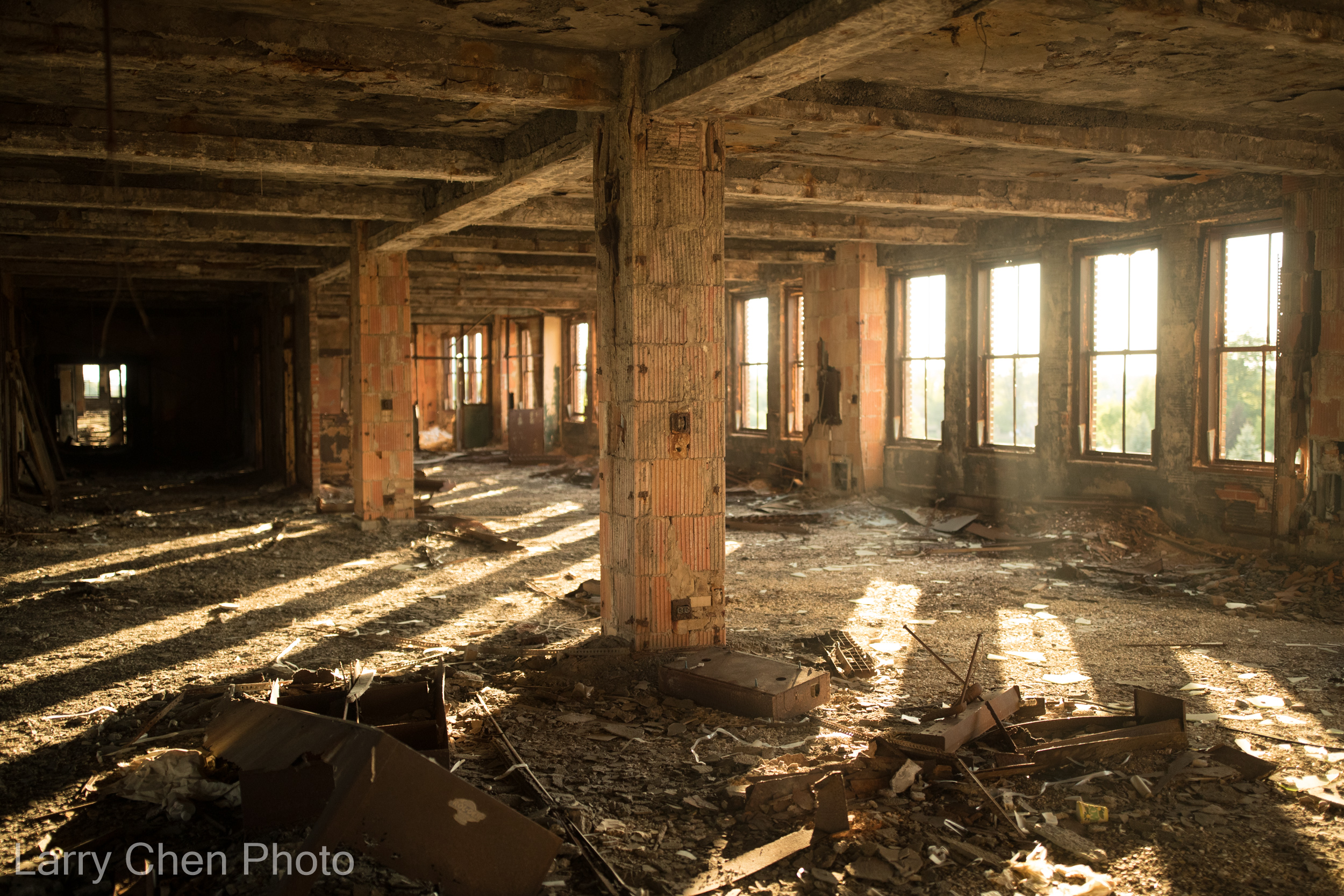 A quick trip up a few floors revealed more of the building's story. It was an urban explorer's dream – that newspaper is from 1978.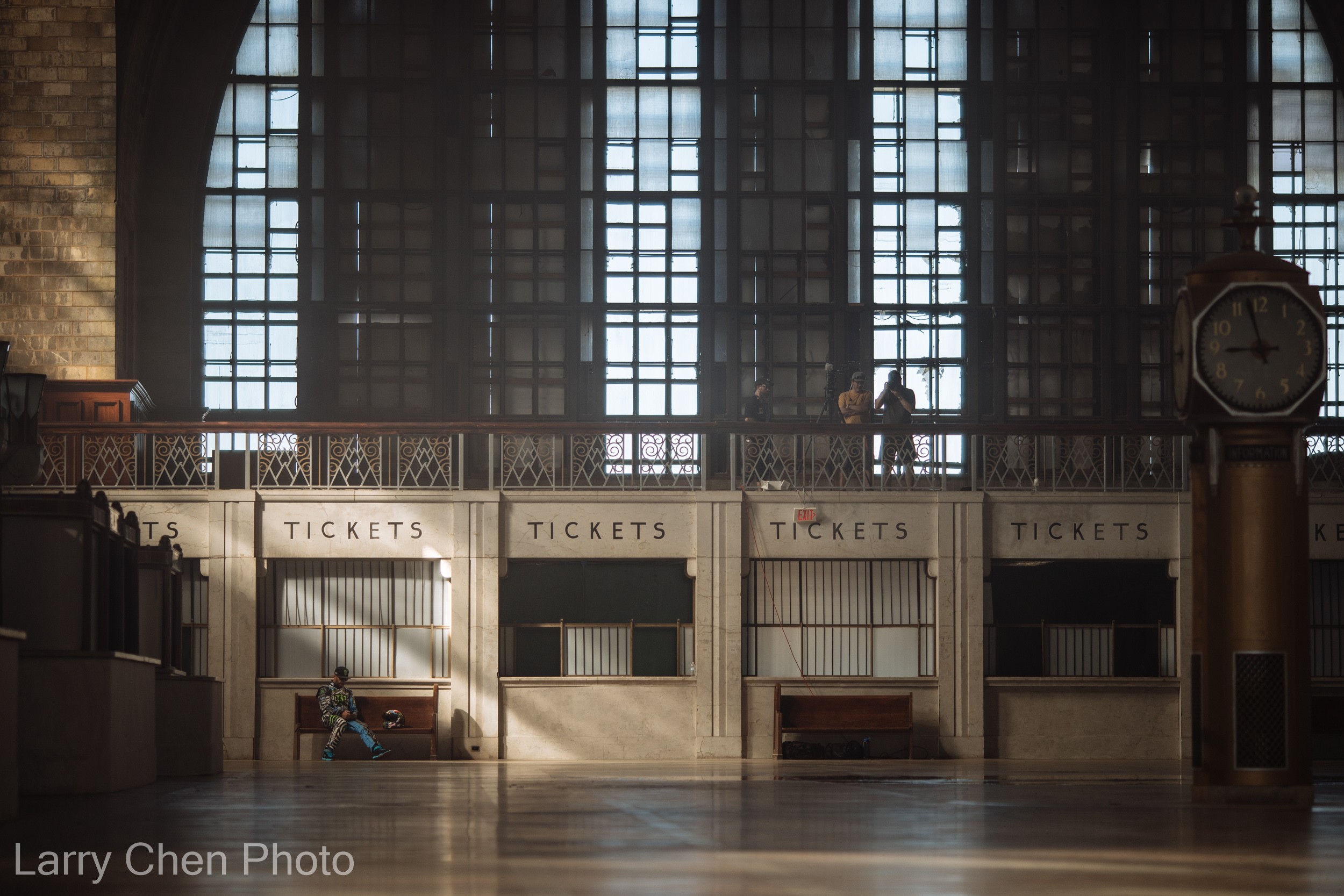 It was blast shooting in the terminal, and the third day was largely spent capturing the opening sequence shots.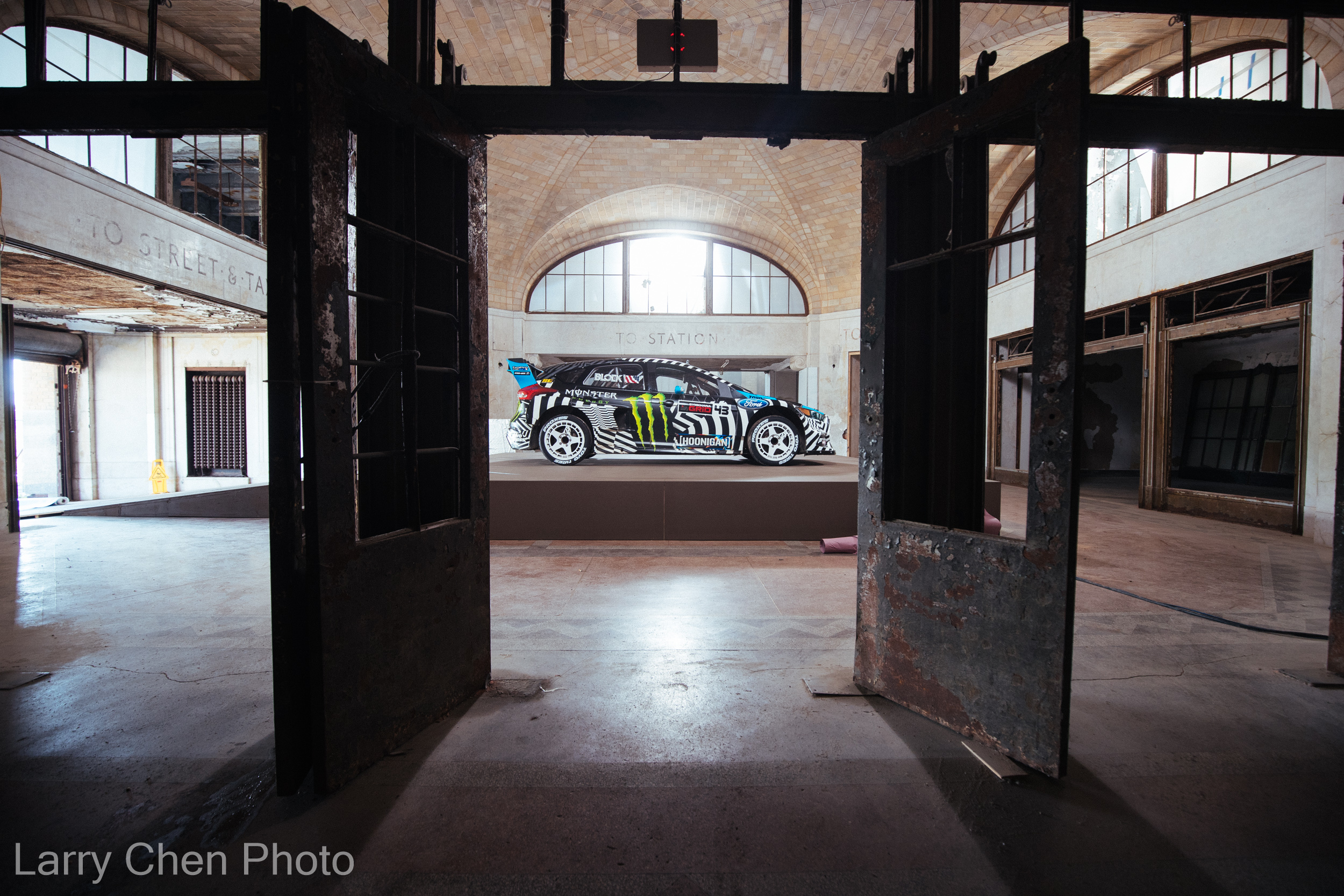 The start of the video shows the RS RX on a rotating platform. I like that it's an added element to the film that makes it that much cooler.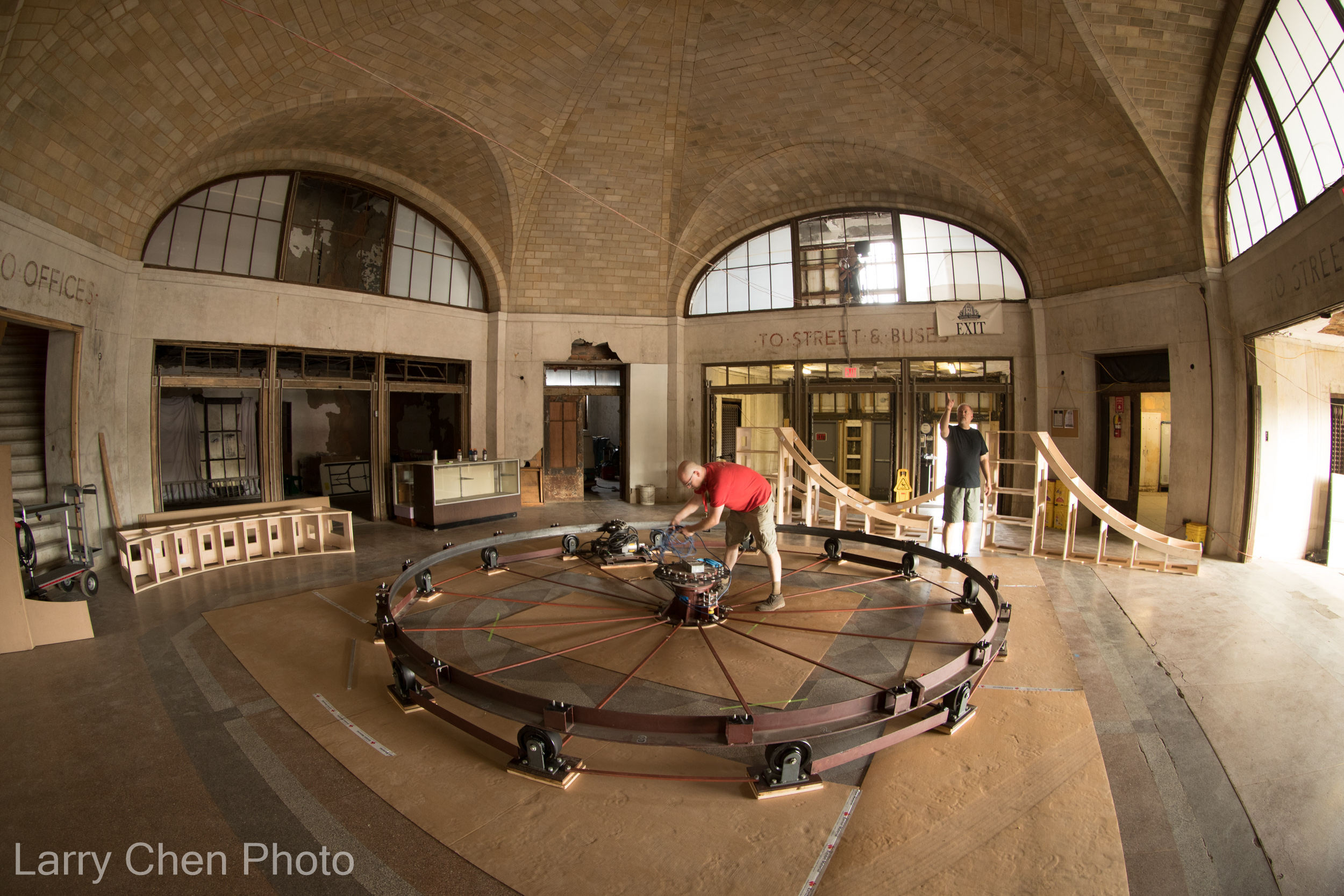 Here's a shot of the turntable in action and another of the crew building it out the day before filming this scene.
Sometimes it takes quite a while to rig up cameras, so naps in between scenes are encouraged.
It sounded absolutely amazing when Ken used launch control to exit the building in full rallycross mode.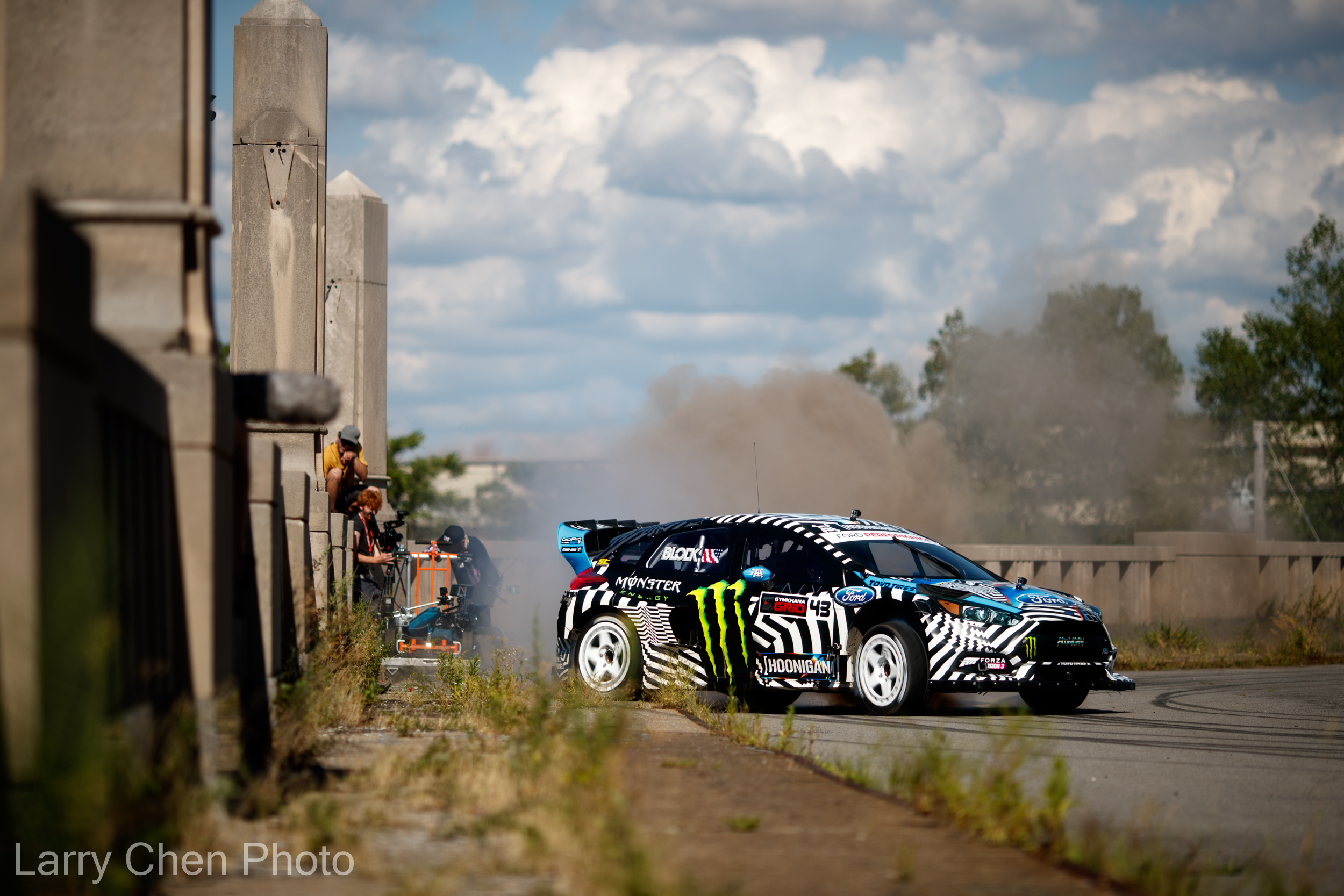 With the intro out of the way there were just two more scenes to film before the end of day three.
One was the roundabout in front of the station, which once a upon a time would have once been bustling with taxis and buses.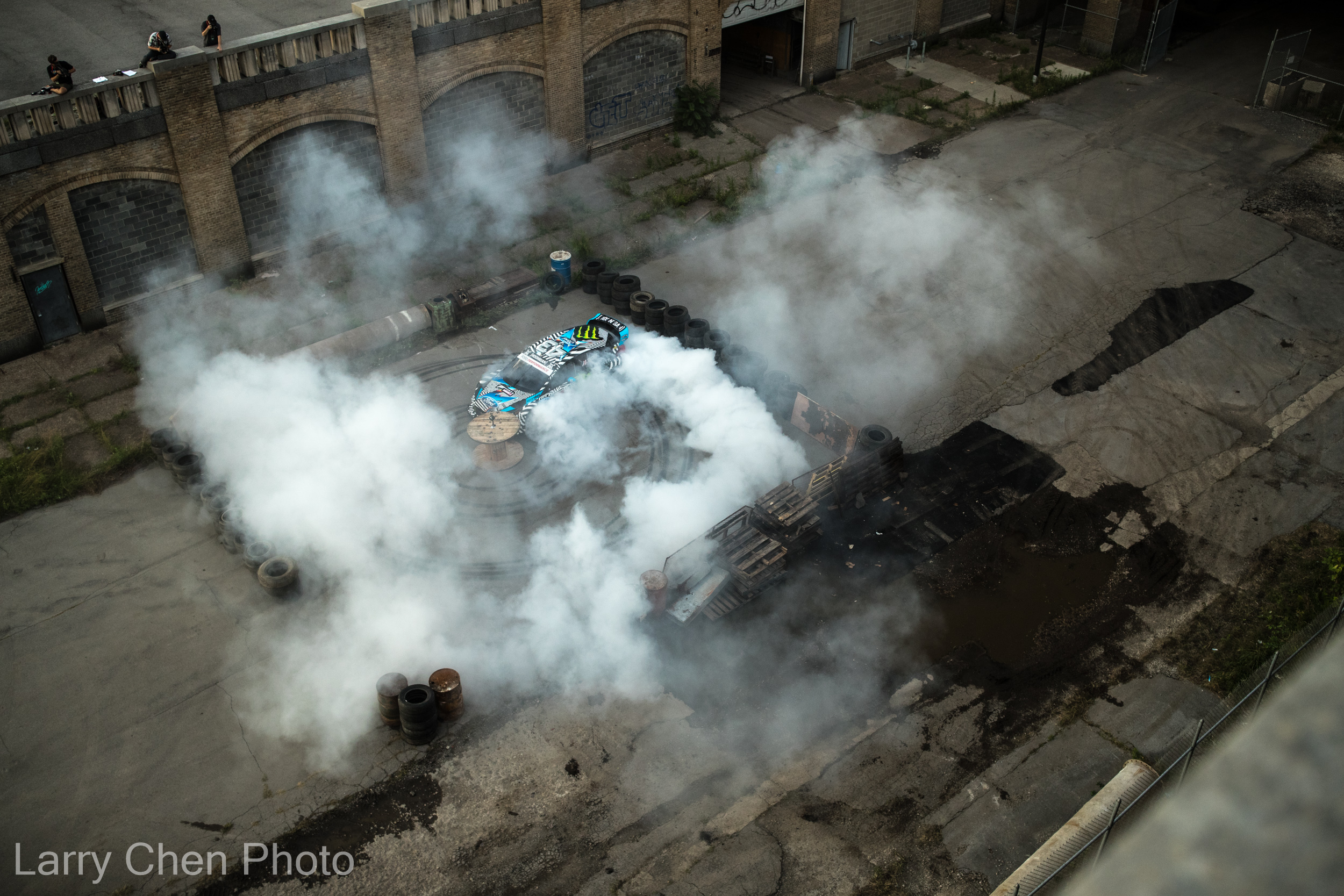 And the other was the world's cheapest donut box, which of course was a far cry from the world's most expensive donut box in Gymkhana Eight.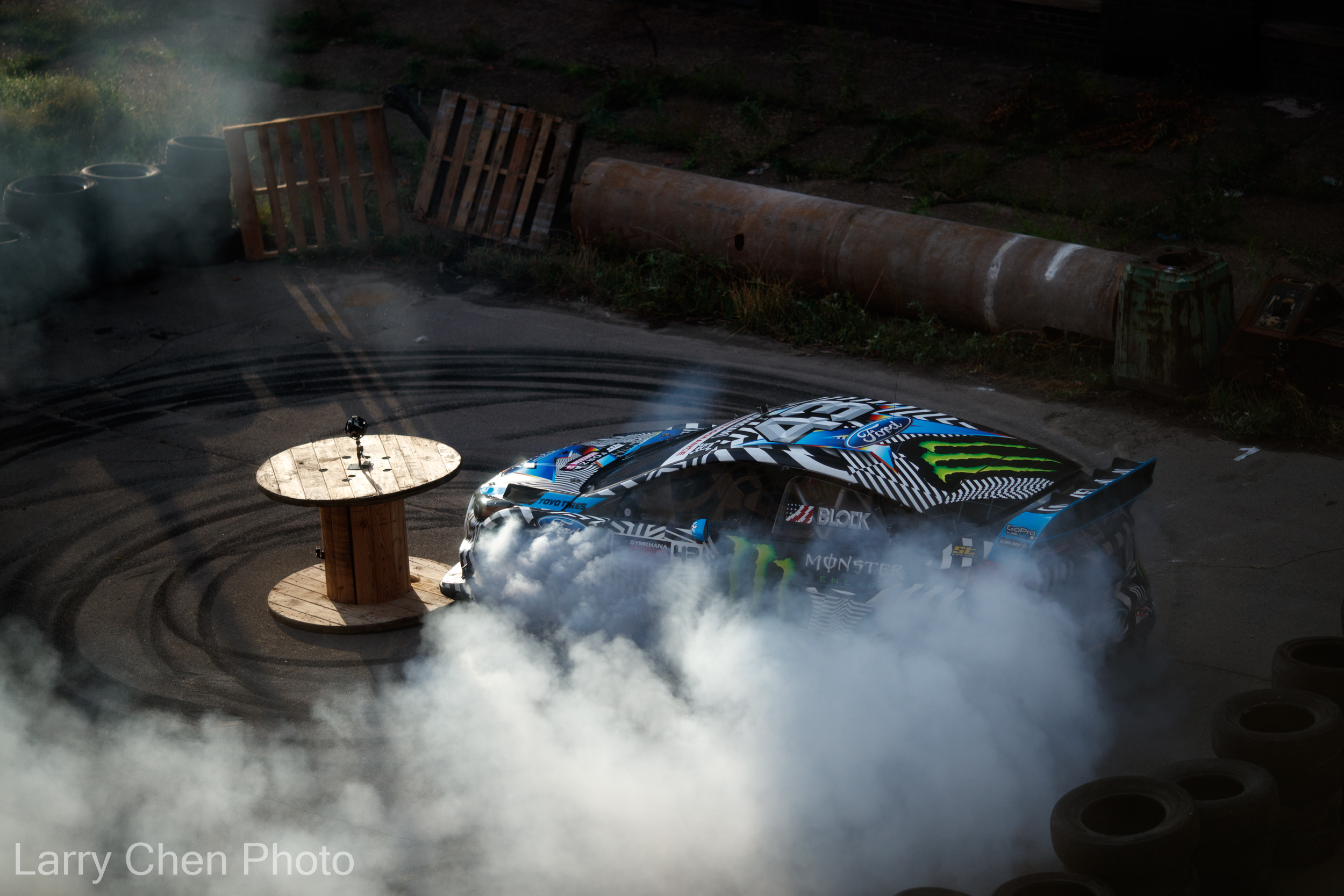 But instead of a cone, they used a wooden spindle, which was pretty cool. As much fun as it had been to shoot at Buffalo Central Terminal, the final day of filming was upon us.
Chapter Four: The Train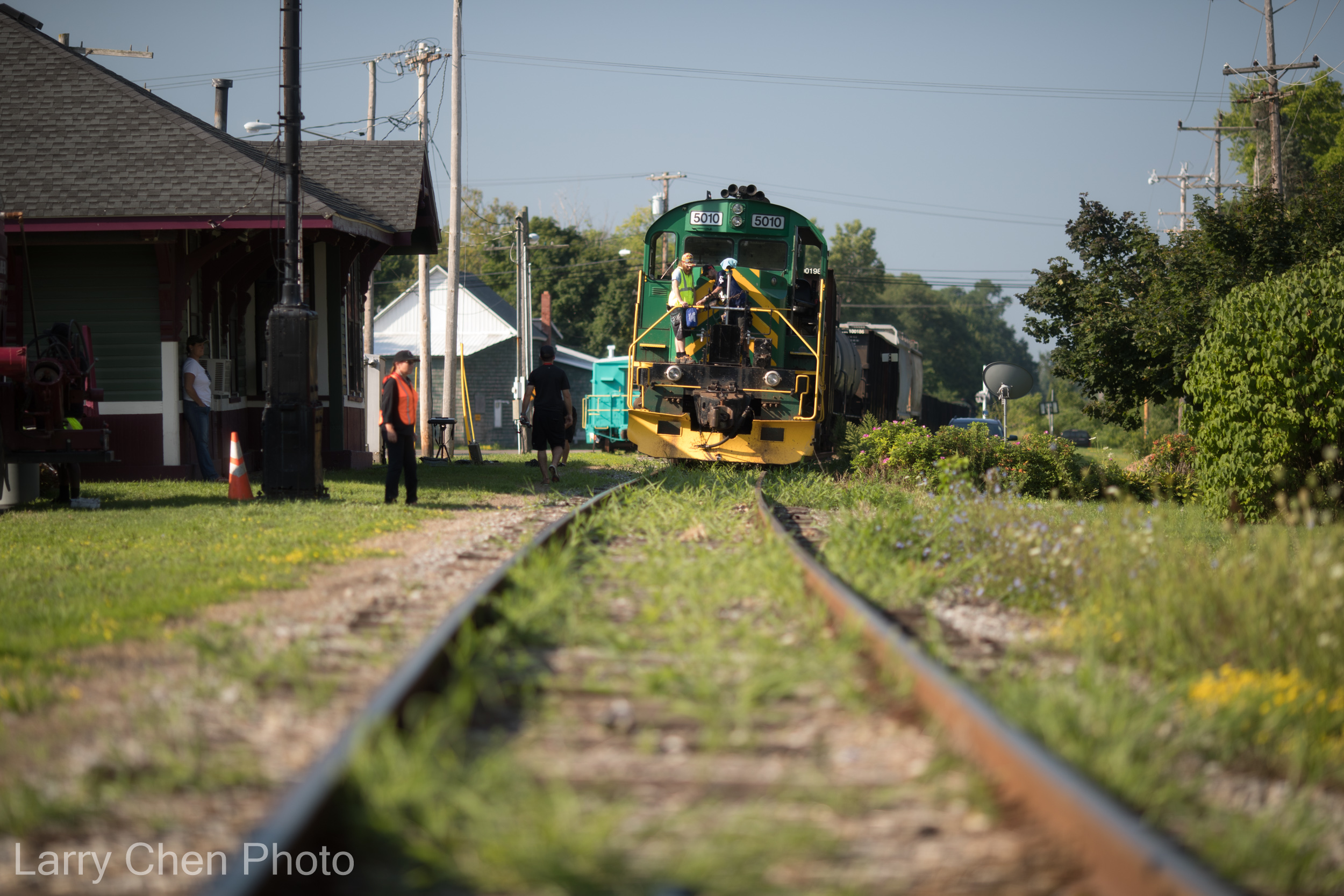 The Hoonigans searched far and wide for a local level crossing that also had a jump leading up to it, and I think they found the perfect spot. Ken was practicing his moves with his bicycle before he jumped in the car.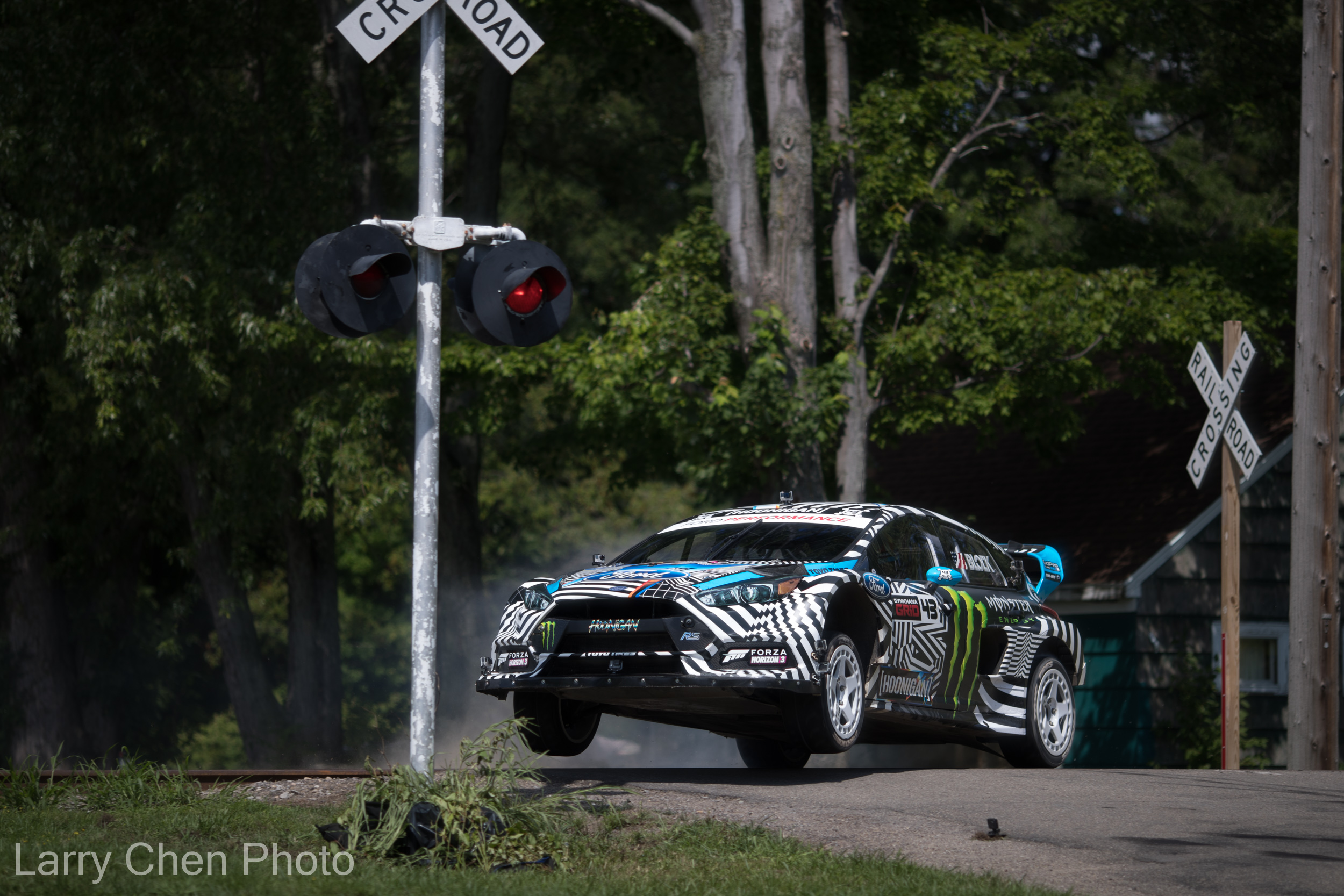 So how did they pull off such a stunt? With impeccable timing. First, Ken made some attempts at the jump to see how long it took him to cross the tracks and to feel out the optimum line.
Then they timed the train, did some quick math and figured out the exact time both needed to be moving at given speeds. What made everyone on set nervous was the fact that it takes about a quarter mile for the train to come to a stop while travelling at just 15mph.
It felt like an eternity when the train started its run; the goal was for the driver to run it up to 15mph and then hold it there, at which point the Focus would launch. By the time Ken dropped the clutch, it seemed like there was no way he was going to make the crossing in front of the train, but of course he did, and with style.
Chapter Five: South Park Avenue Bridge
The last scene was shot on the South Park Avenue Bridge. This truss bridge doesn't get used much these days, because large ships don't sail though the area as often as they used to.
Hoonigan Racing Division's Ron Zaras and I decided it would be a good idea to climb one of the towers. I can tell you that I was shaking in my boots, but I was going to the top no matter what.
The view from a maintenance platform was incredible and well worth the sweat that was pouring out of me.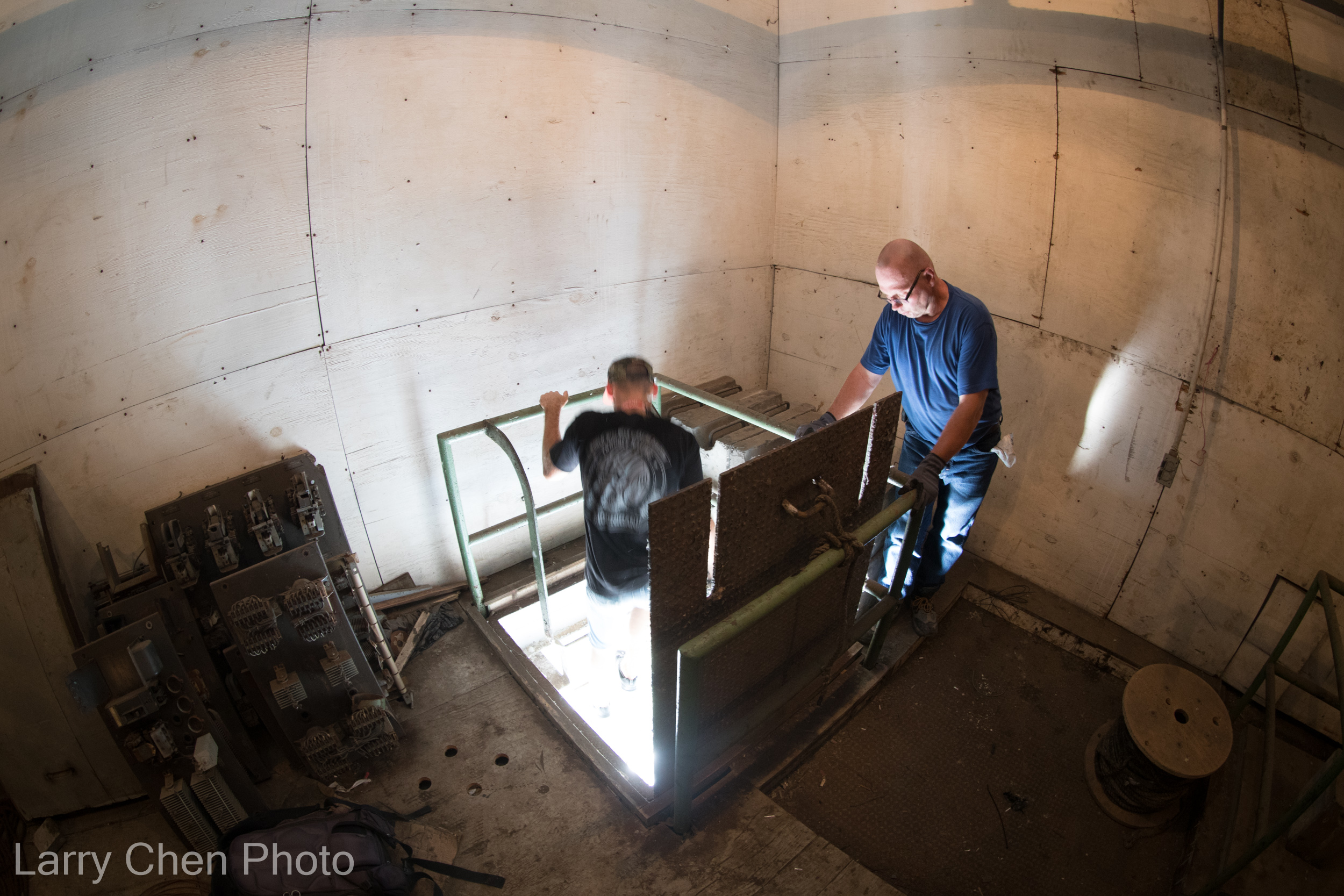 Here's Speedhunters' friend Will Roegge on his way down the ladder to access the little platform.
From a visual standpoint, it was awesome to be able to get these aerial angle shots. The local Police were also standing by in boats with scuba divers, just in case Ken drove off the end of the bridge as it was being raised up.
Apparently it had not been used in months, and it's also been years since anyone has been up in the towers while the bridge lifted. We soon found out why.
It started swaying back and fourth and shook intensely. But of course, I just had to concentrate on getting photos as we only had one take with this scene and the light was fading quickly.
What a way to end Gymkhana Nine.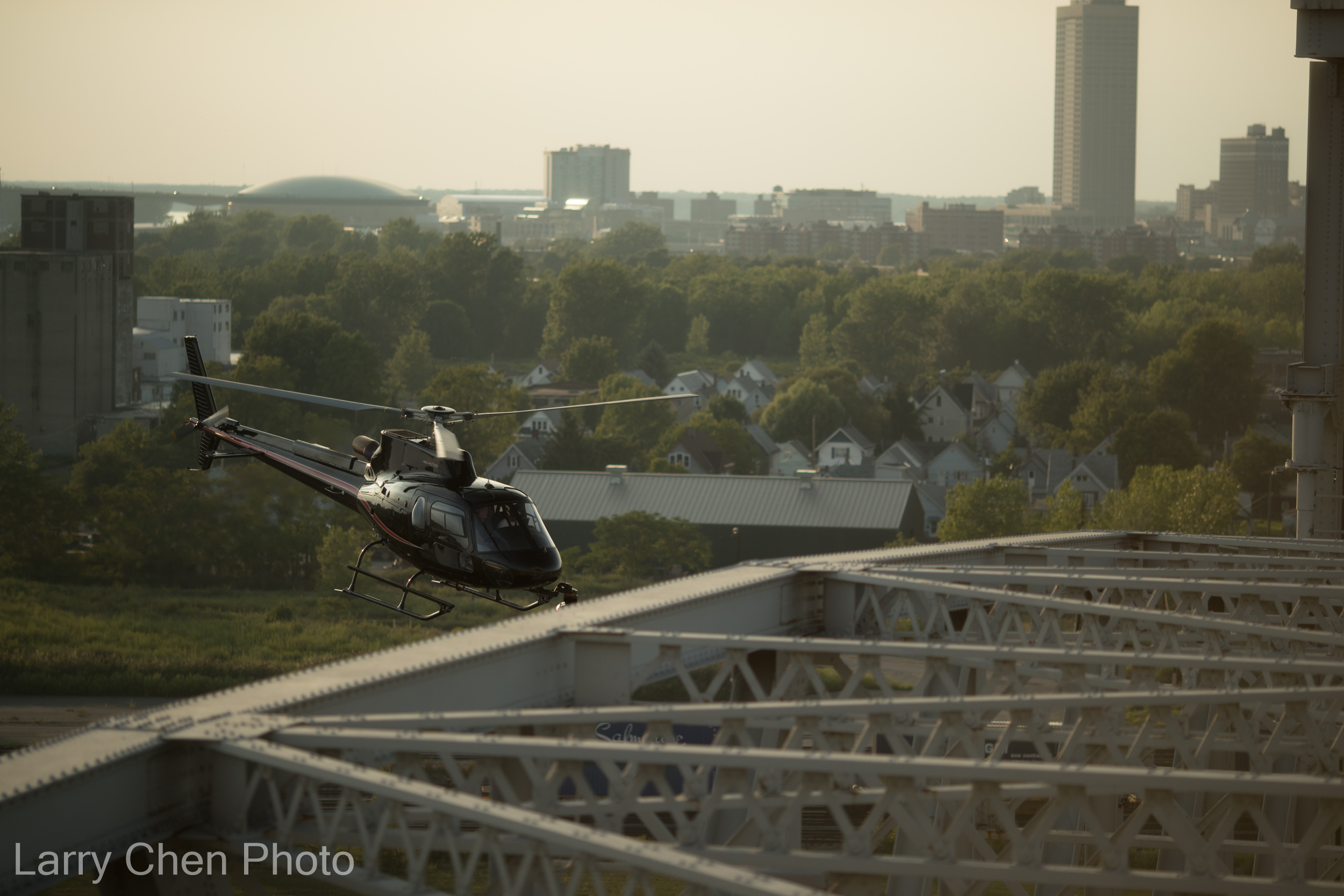 My buddy Eric Everly and company were filming from a helicopter, and they did a few passes under the bridge for good measure.
I hope I've been able to provide a little insight into what it was like to be on set and how the crazy stunts came together. I also suggest you watch the very first Gymkhana video to see just how far this series has evolved in eight years.
Our Gymkhana Nine coverage is not stopping here though; stay tuned for a Q&A session with Ken and the boys as we continue our look into taking a video production like this from concept to tire-frying reality.
Larry Chen
Instagram: larry_chen_foto