Even before I started photographing professional racing I knew about Race Of Champions (ROC); the event was so ahead of its time in terms of media and putting out cool videos in pre-YouTube days.
I can specifically remember watching one ROC back in 2006 and being amazed by the way the stadium had been transformed into a temporary race track.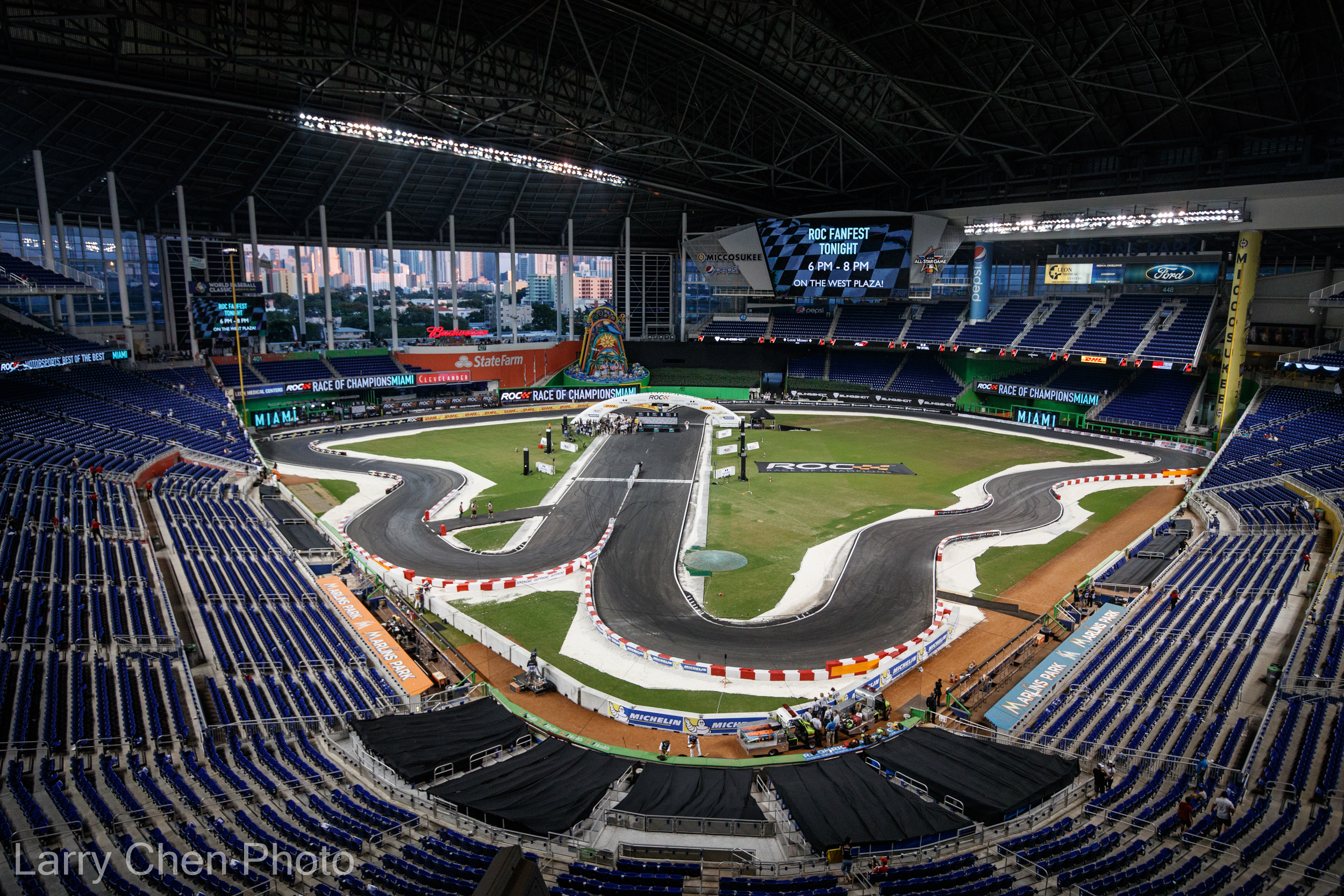 It's always been one of those events on my radar to cover, and when I heard that an ROC event was going to be held on US soil for the first time, I knew I had to get along to it.
Once again the ROC team converted a sports stadium, and it worked perfectly.
It wasn't just any venue either, it was the Miami Marlins' brand new indoor baseball stadium.
It was beyond cool to see racing in the middle of Miami, and the weather was nice enough to have most of the large doors open.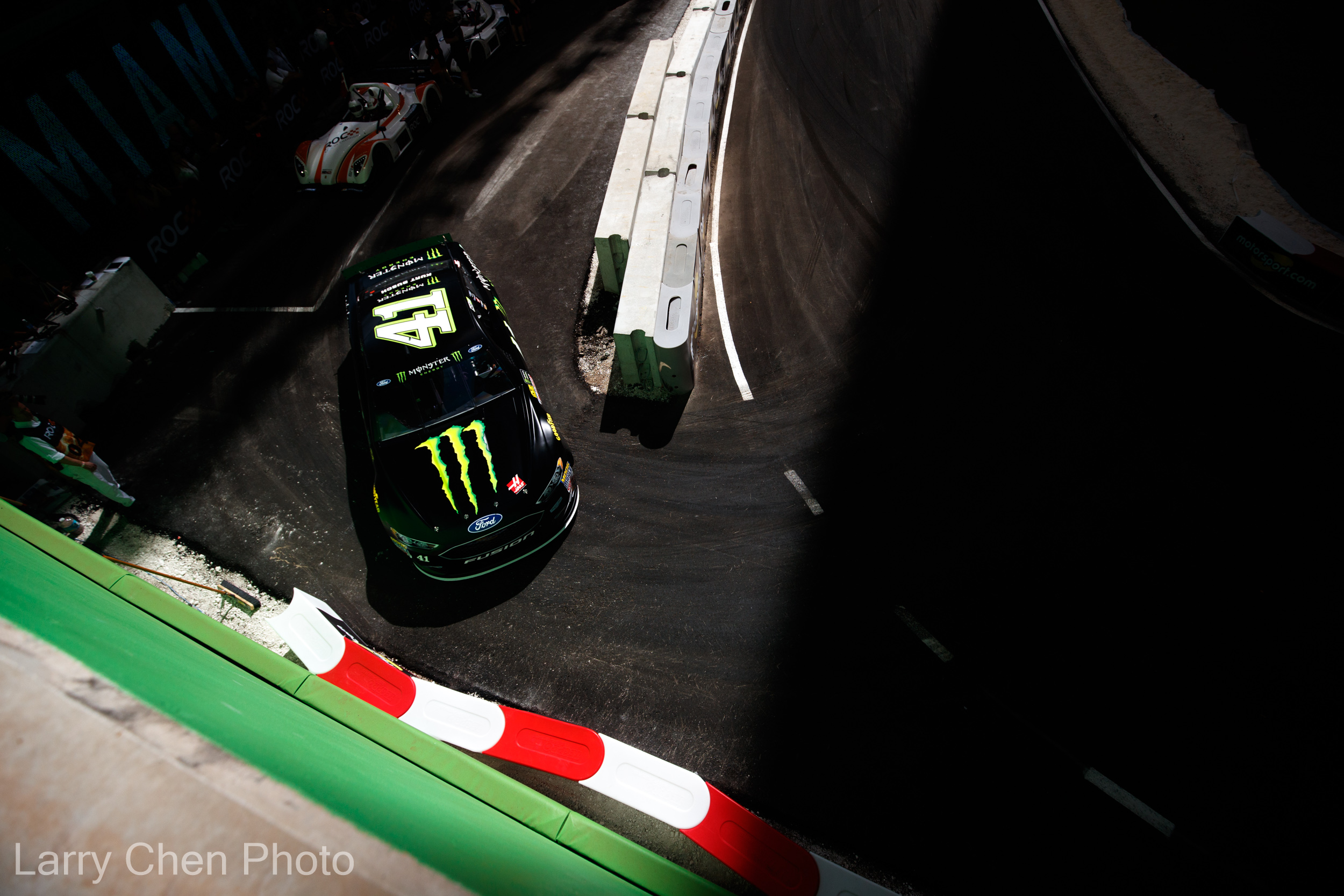 Not only that, but the roof was slightly ajar too, letting in beautiful rays of Florida sunshine. More on this later.
The track itself was short, but it was very technical which made for a great show.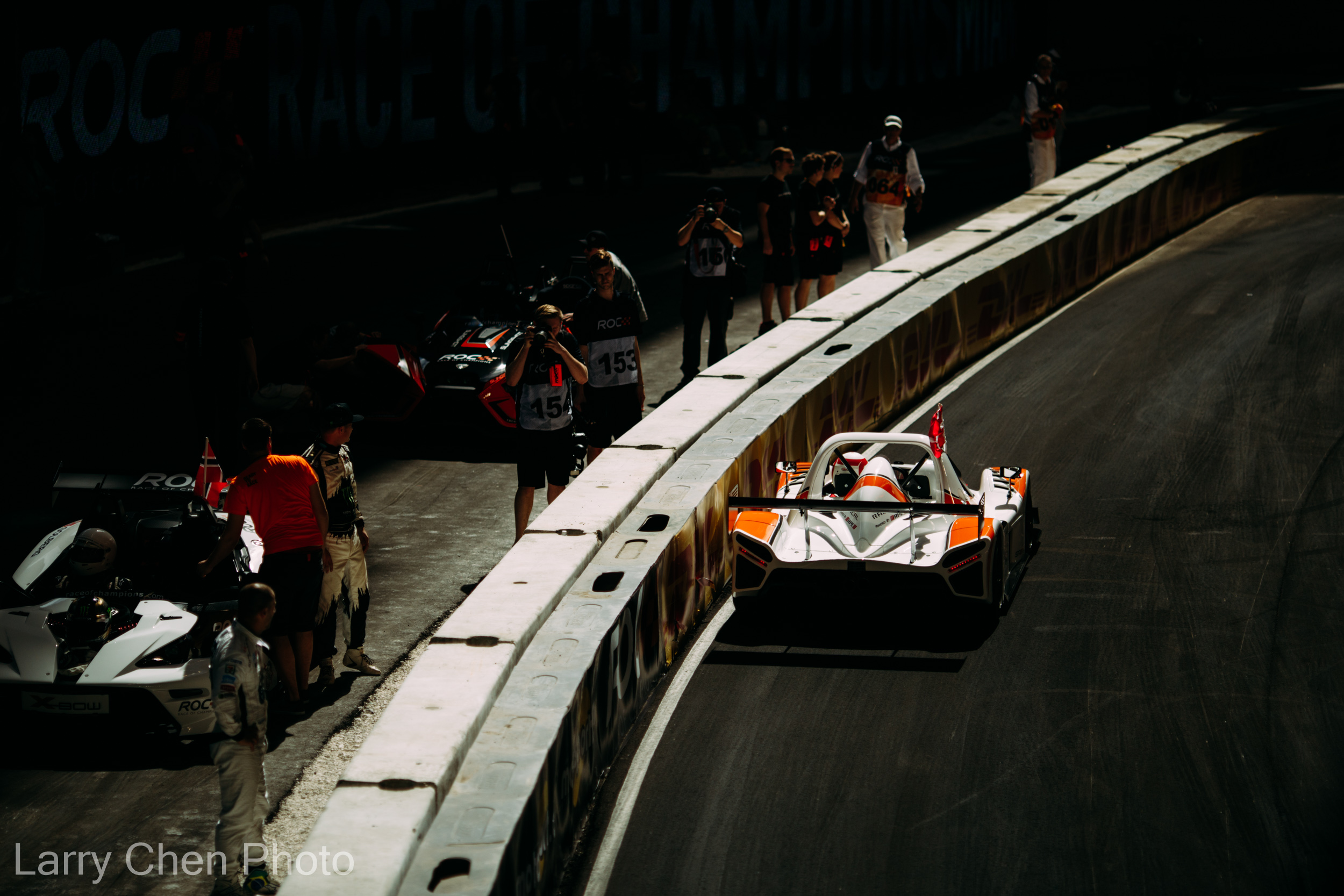 And the selection of race cars were second to none.
There were open-wheel race cars like this Ariel Atom.
As well as more prototype-like machines like this Radical.
Autonation, one of Race Of Champions sponsors, flew me out to Miami, and it was good to be involved as both businesses support Racing For Cancer. Founded by 2012 IndyCar series champion and Indianapolis 500 winner Ryan Hunter-Reay, this is a great charity that focuses its efforts on beating cancer through education and support services.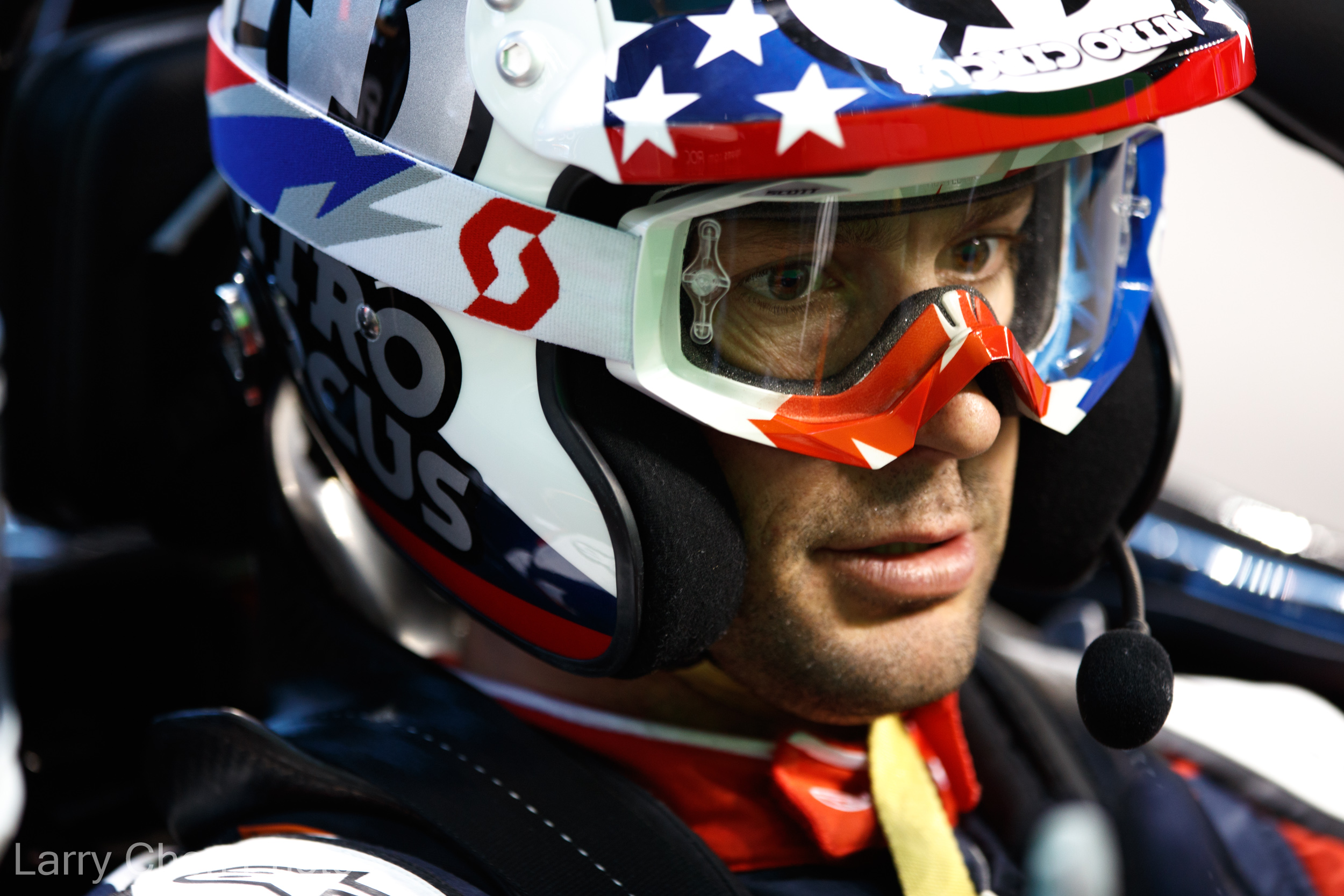 As always, the event drew some big names in motorsport spanning a diverse range of racing disciplines; it was NASCAR drivers like Kurt and Kyle Busch versus F1 stars like Sebastian Vettel and Jenson Button.
That is really the magic of ROC: where else do you get to see such high caliber drivers battling it out for bragging rights alone?
NASCAR, rally, rallycross, F1 and IndyCar were all represented. All that was missing was a Trophy truck driver and a drifter.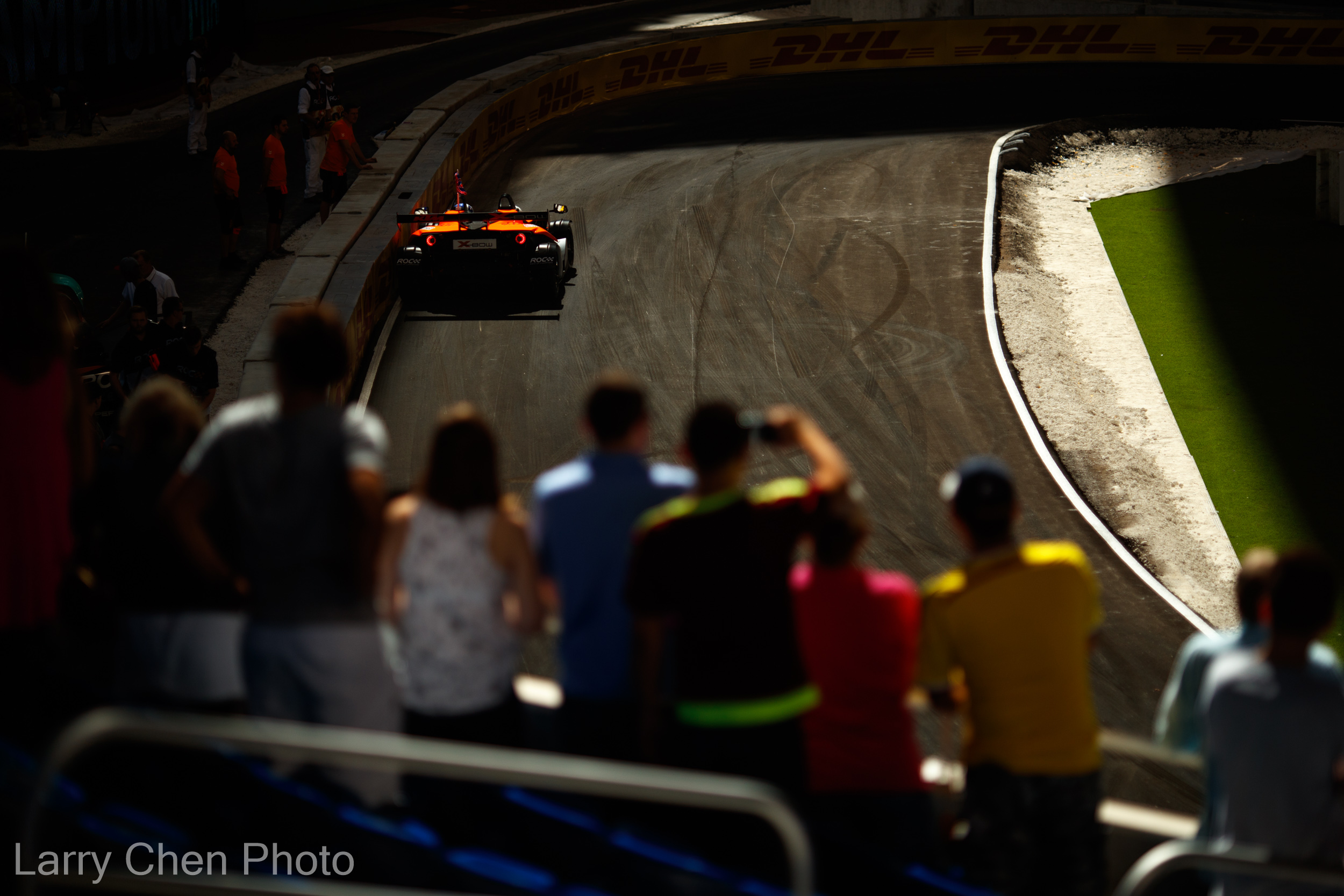 The heads-up racing style was very intense and it made for some really close battles, many of which were decided by thousandths of a second.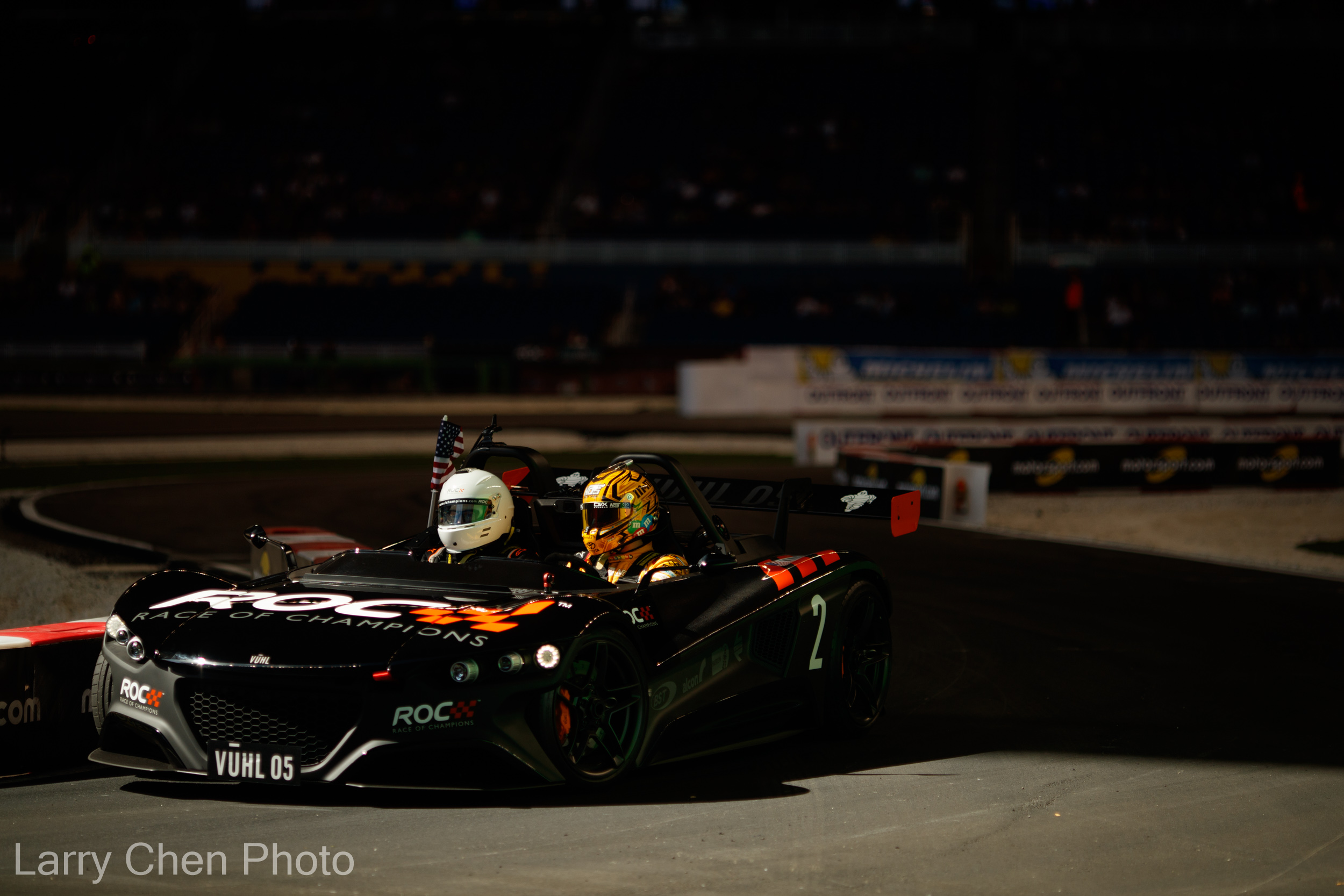 And in many cases, these battles were contested with a passenger riding shotgun in the two-seater vehicles.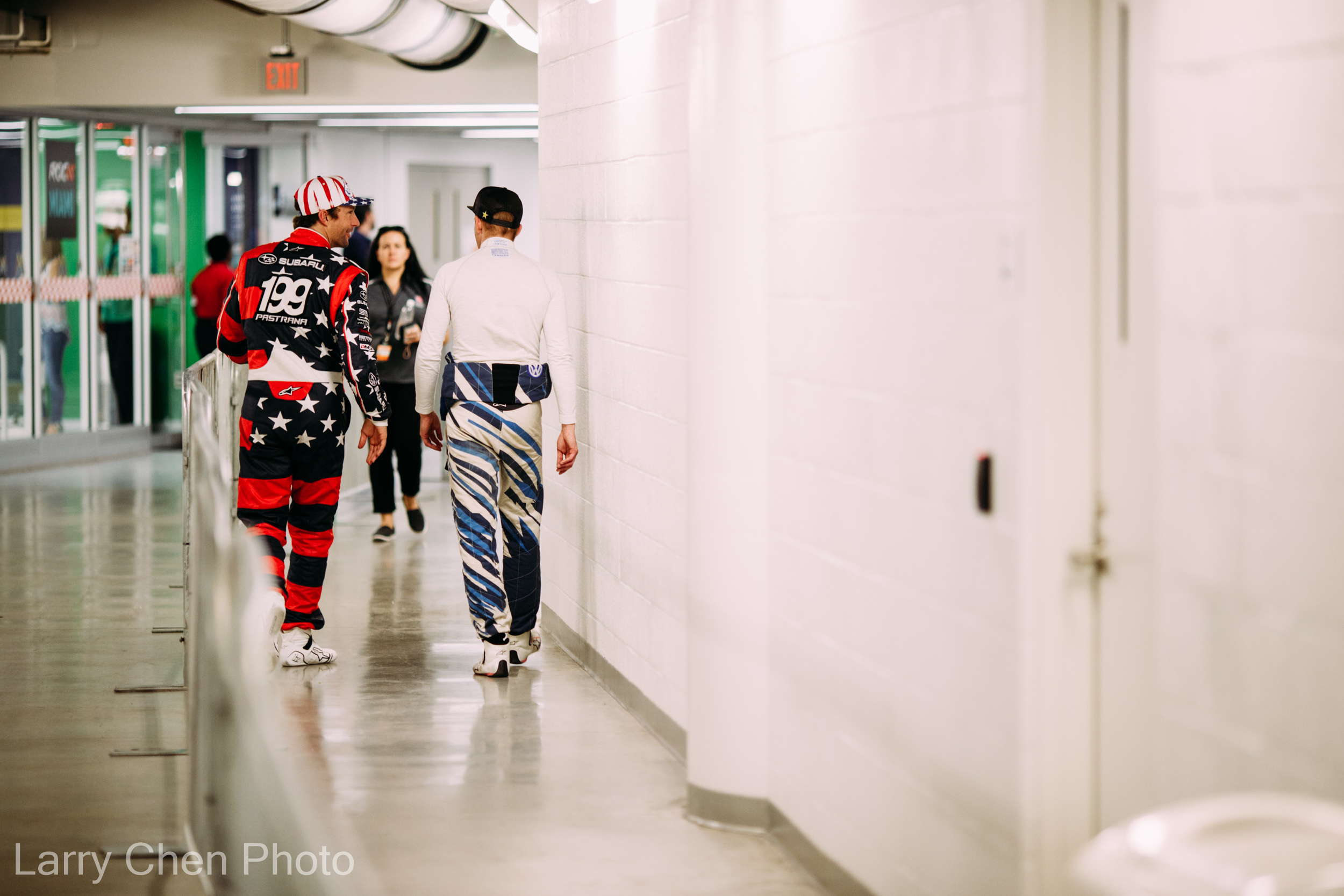 I don't know of any other race series that allows this during competition; most of the time this sort of activity is restricted to practice or demonstration sessions. But it was great.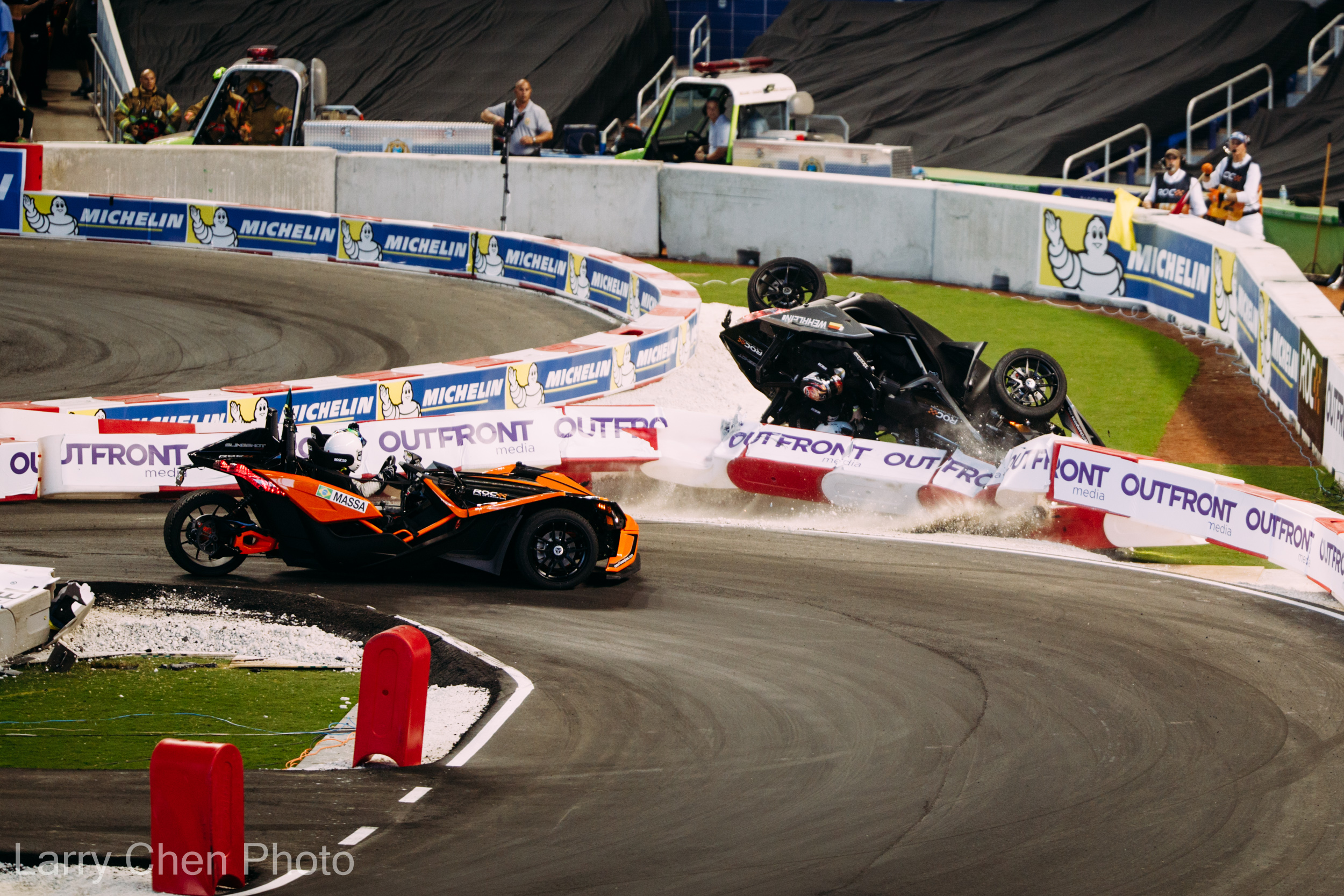 It did get a bit scary at one point when one of the three-wheeled vehicles flipped as it approached the finish line.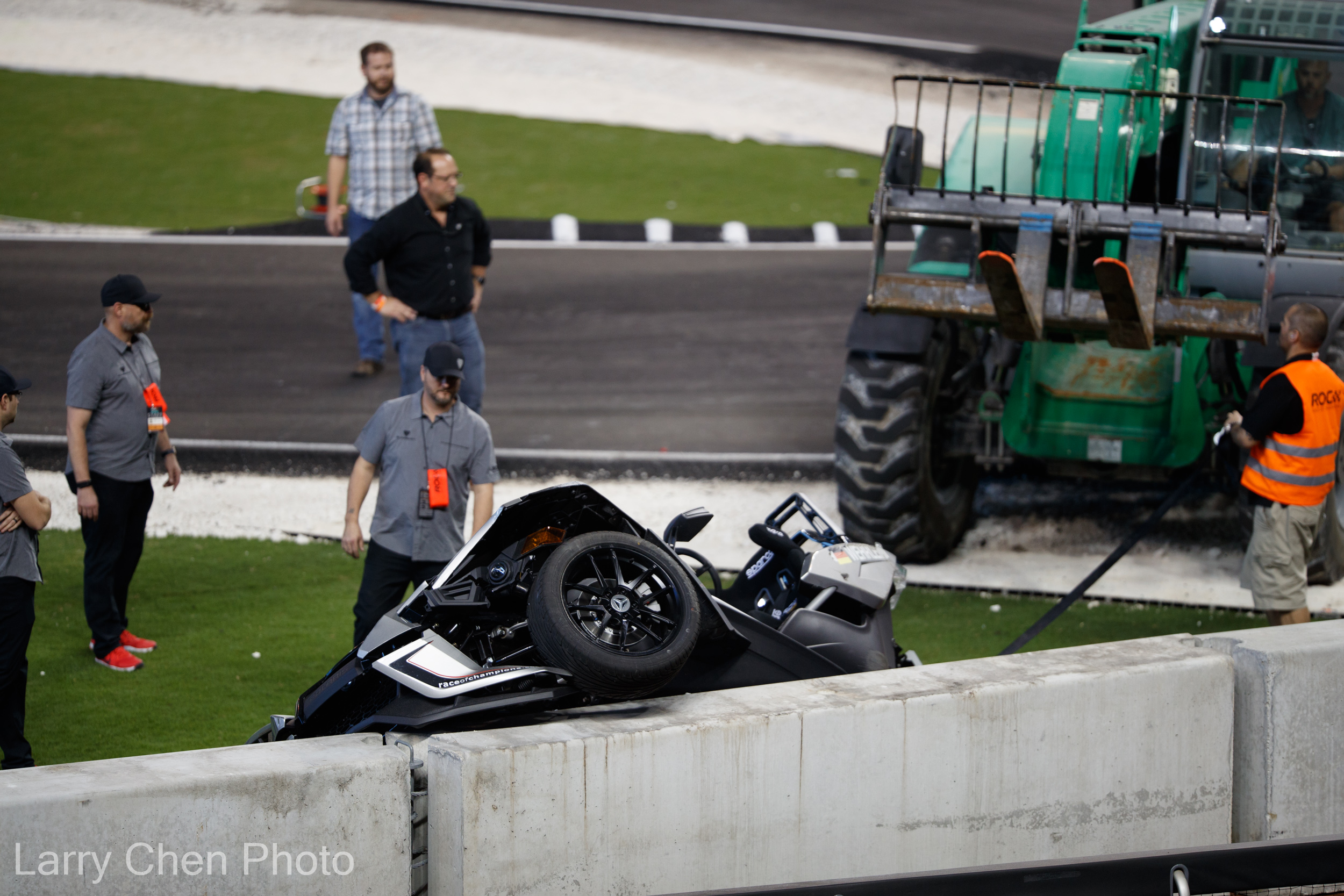 Luckily, neither the driver or passenger were hurt.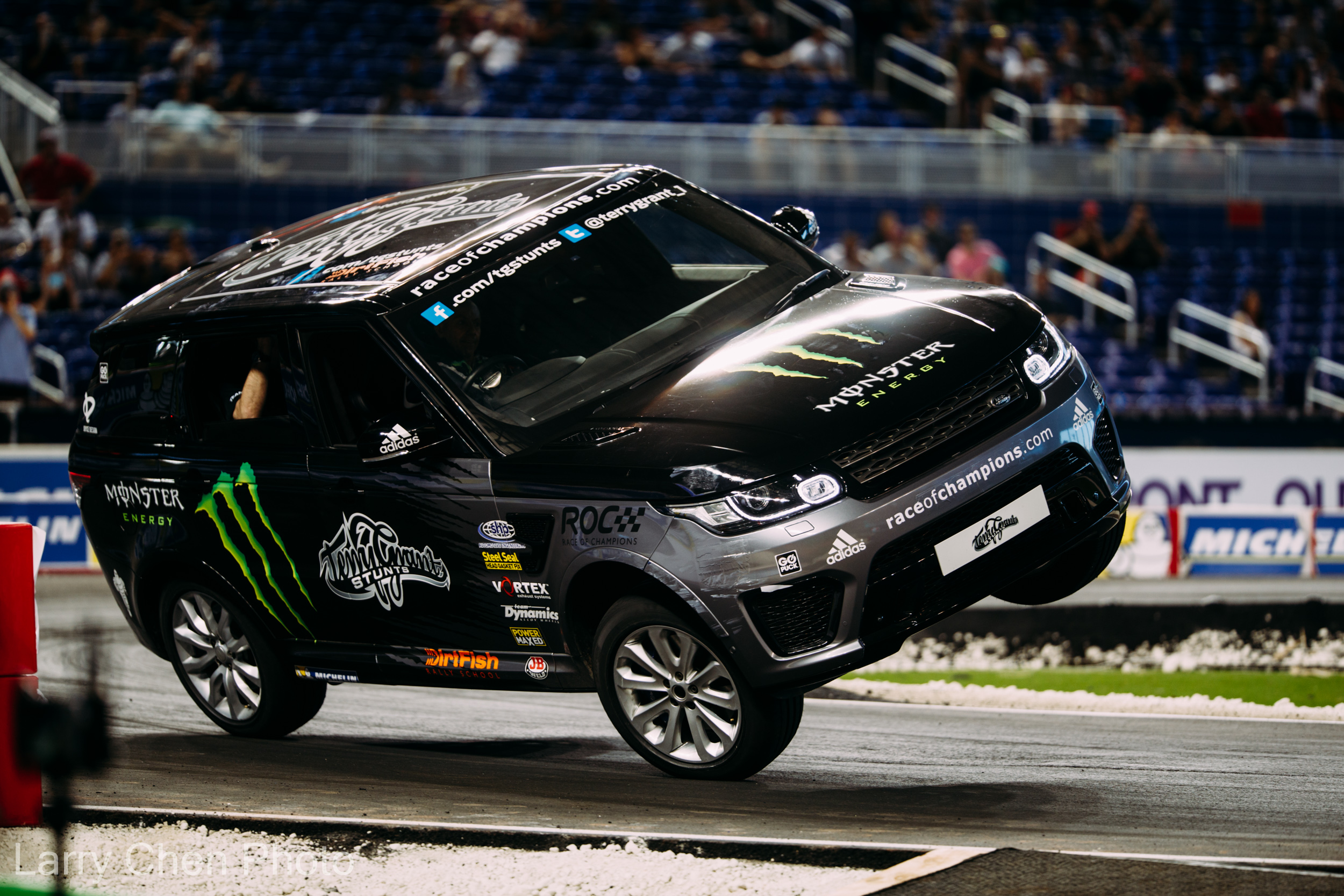 In between clean up and battles there was always something interesting going on. Terry Grant brought out a number of different vehicles and did some crazy things with them. I watched him work his magic on the set of Gymkhana 8 when he drove a Ford Raptor for over a mile on two wheels.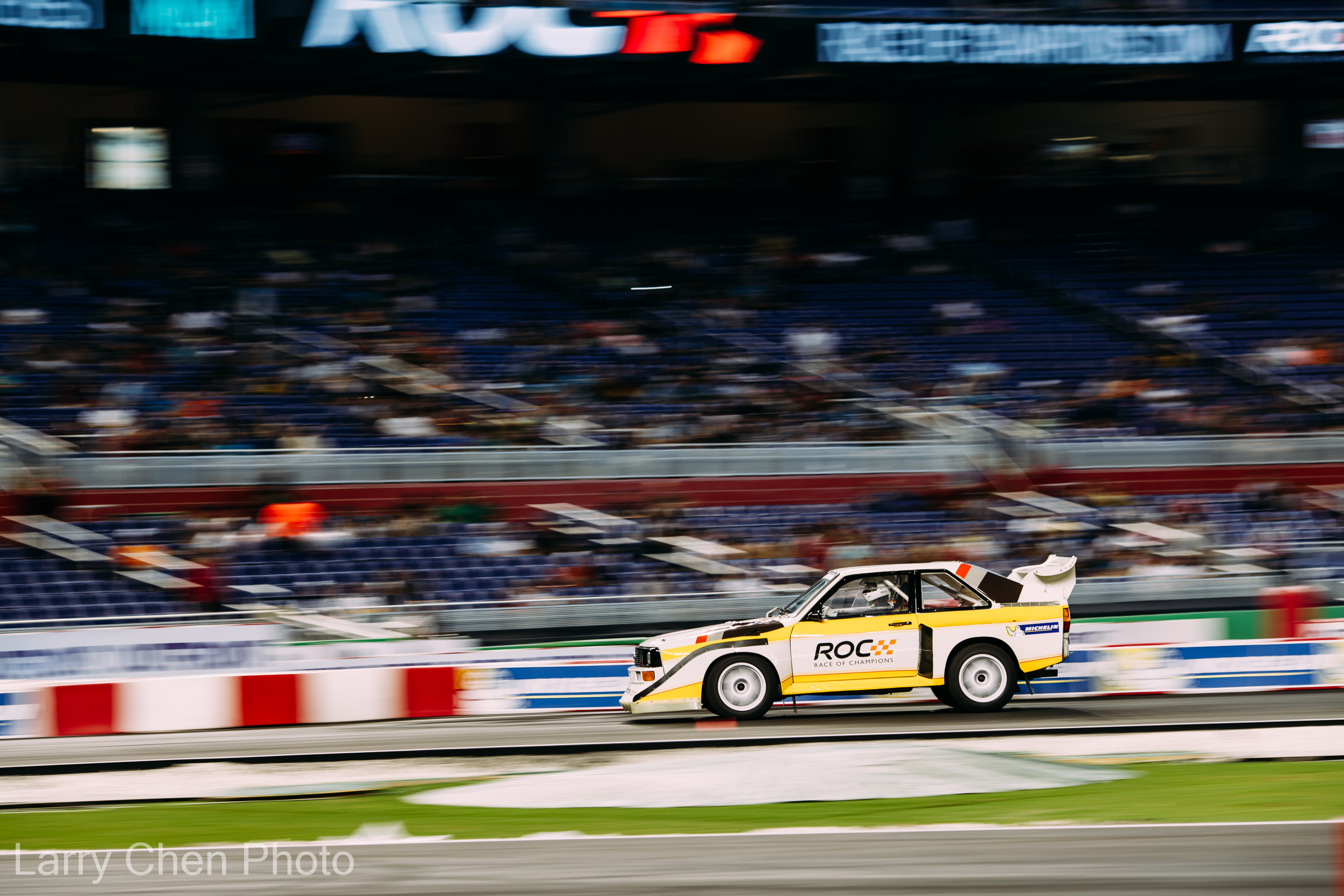 On top of Terry's contraptions, there were other really cool demo vehicles including an Audi S1 Group B rally car.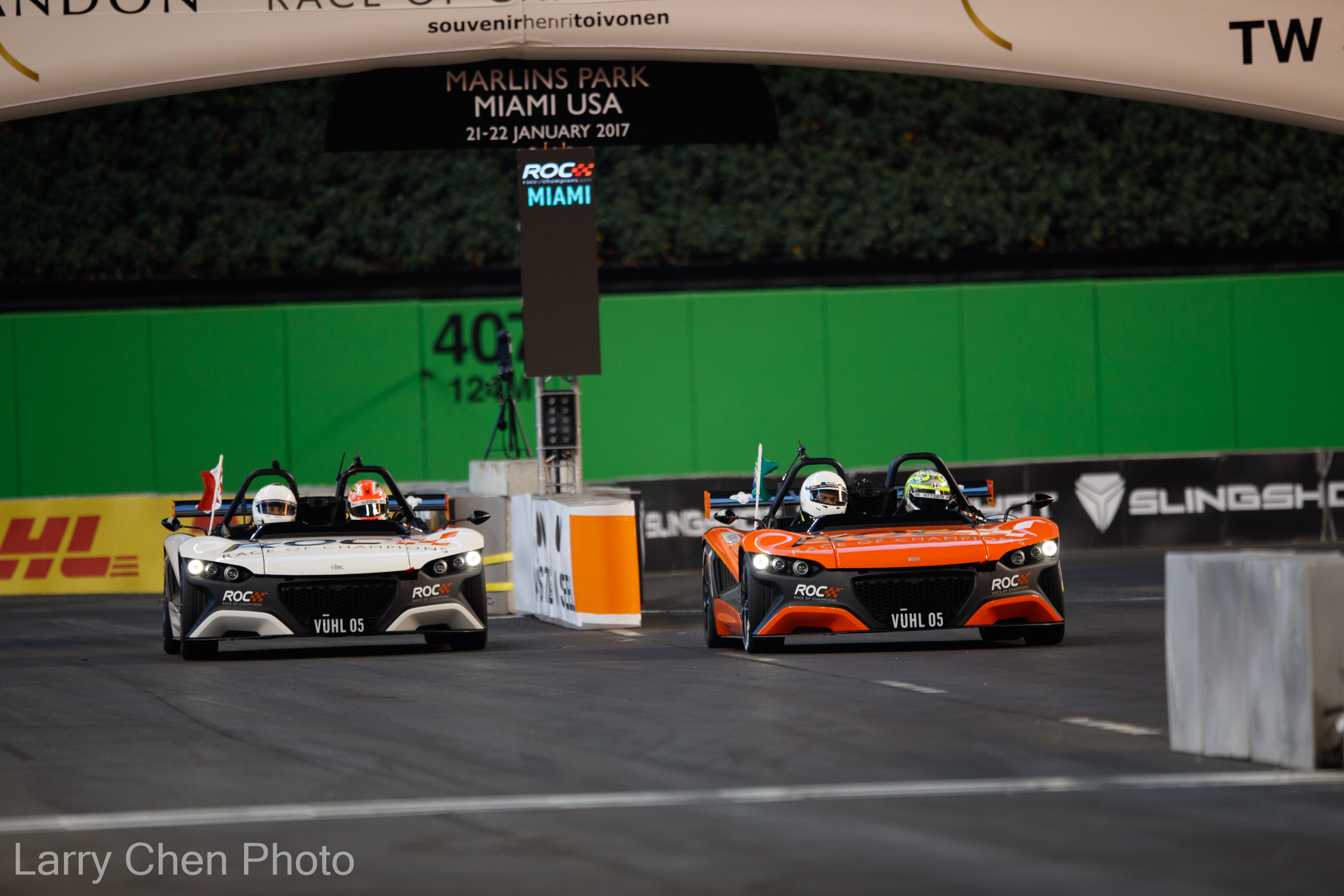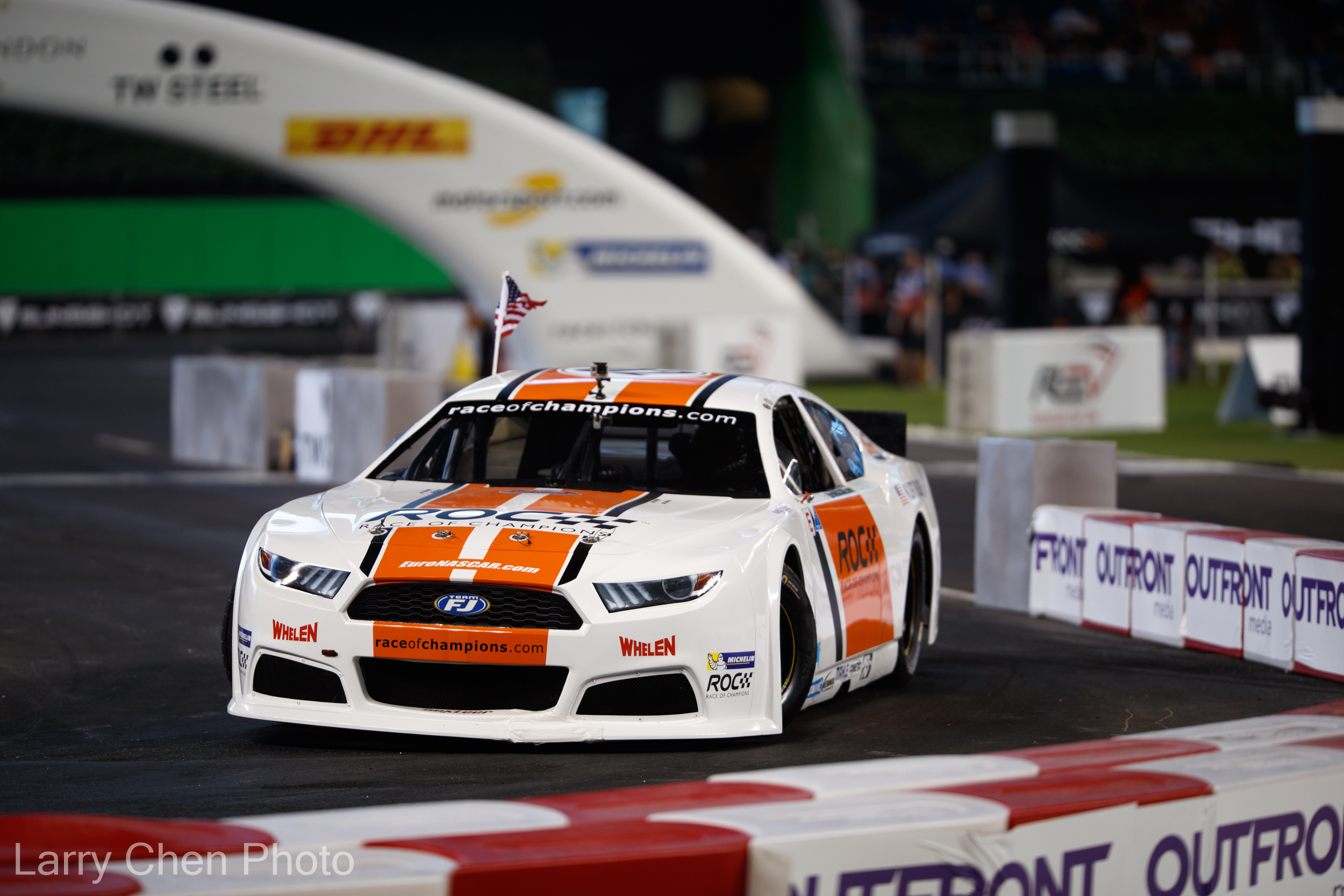 The sheer range of vehicles that are raced at ROC make the event a real spectacle.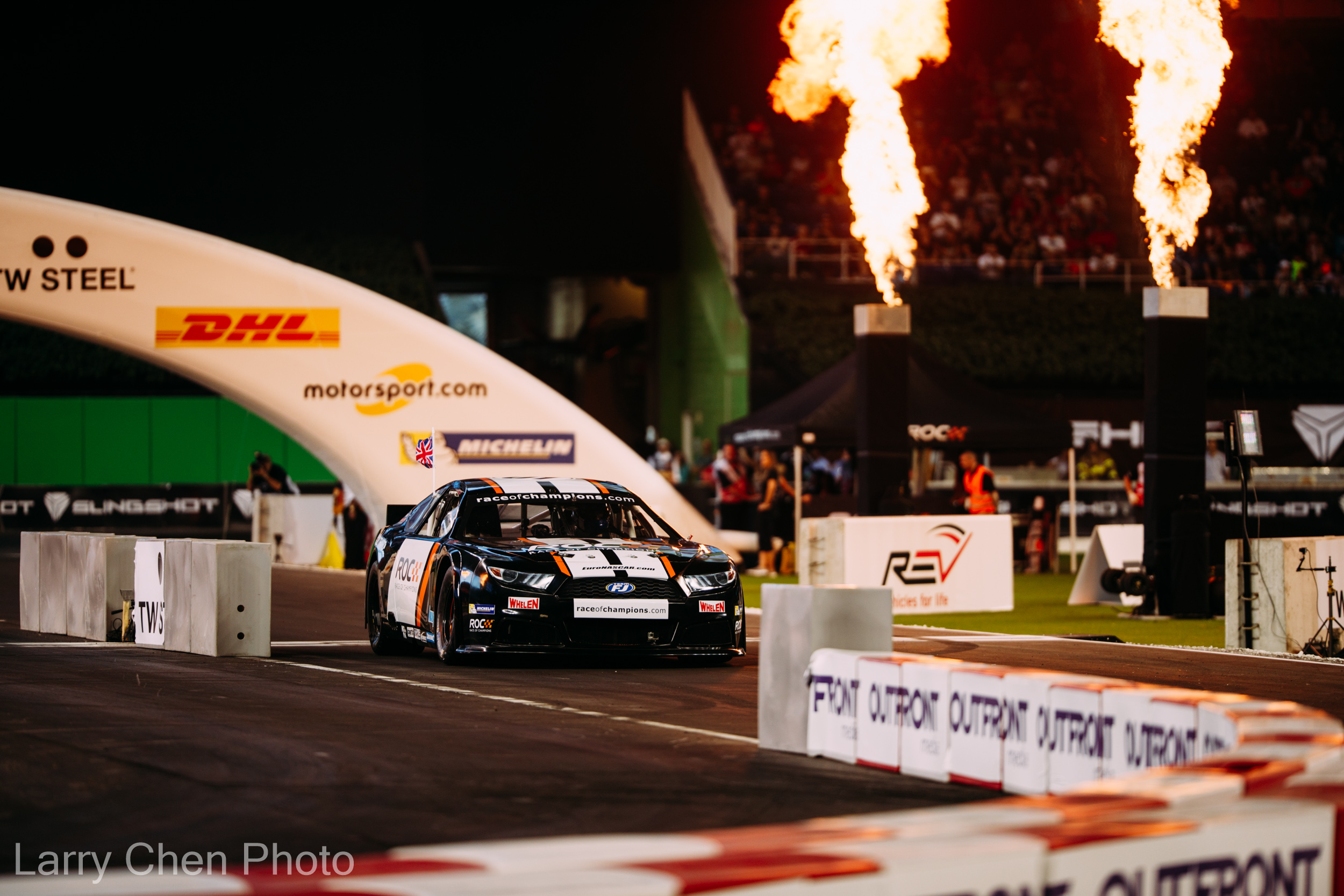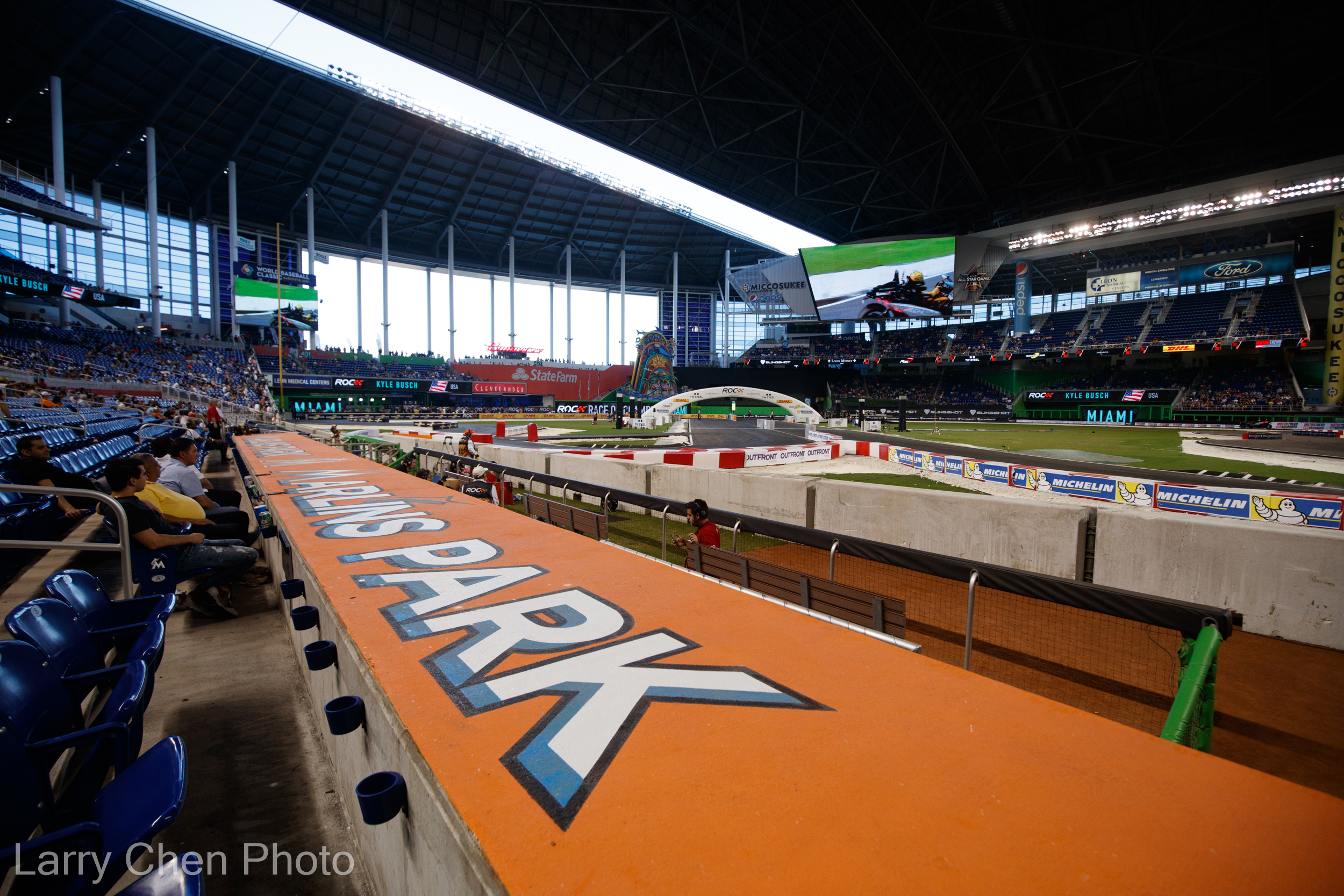 On top of that, the Miami backdrop and shooting right next to the Marlins Park dugout gave me one of those pinch me I must be dreaming moments.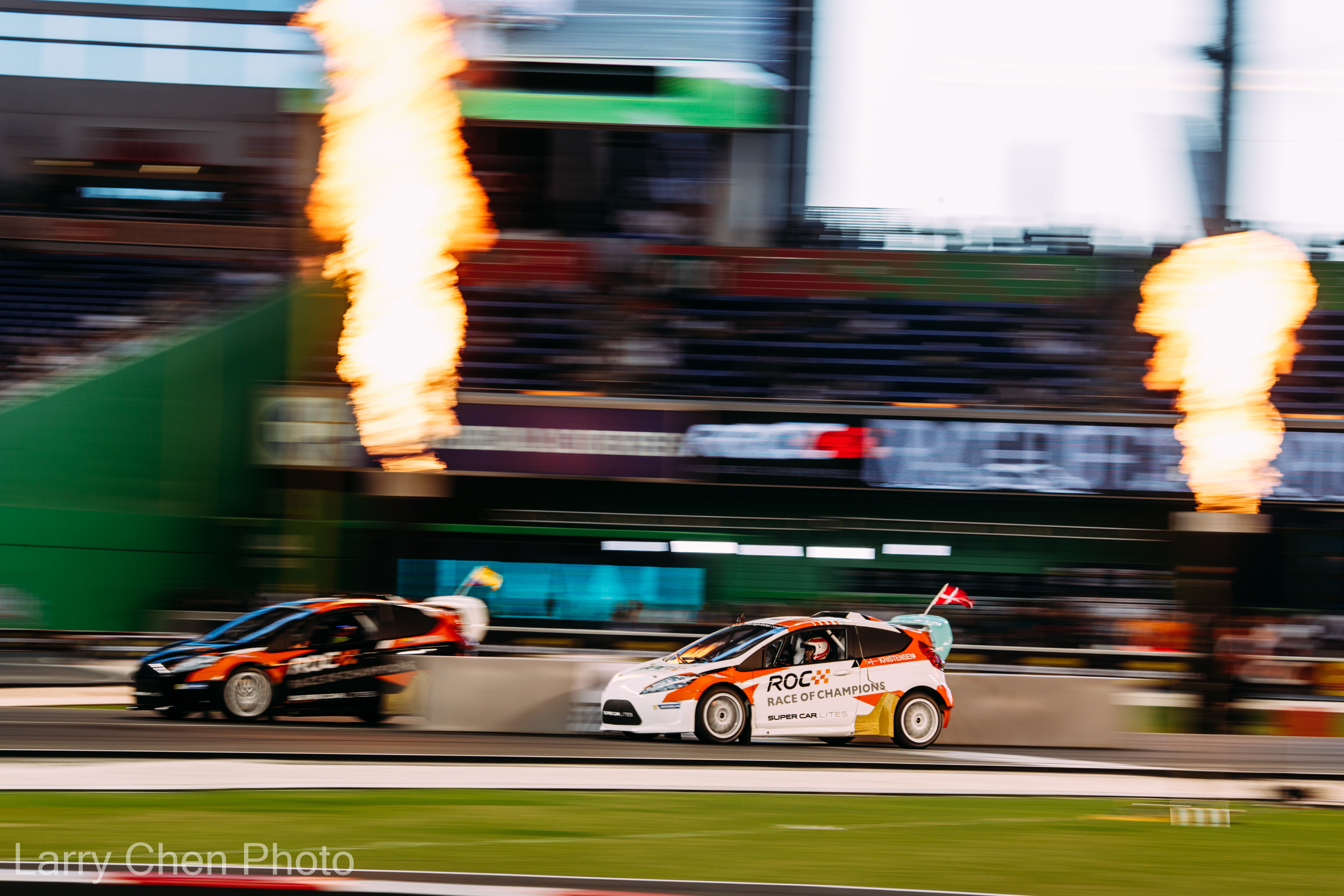 While the production was focused on a 'made for TV' format, it was still exciting to watch in person. Every time cars crossed the finish line, massive flamethrowers shot up.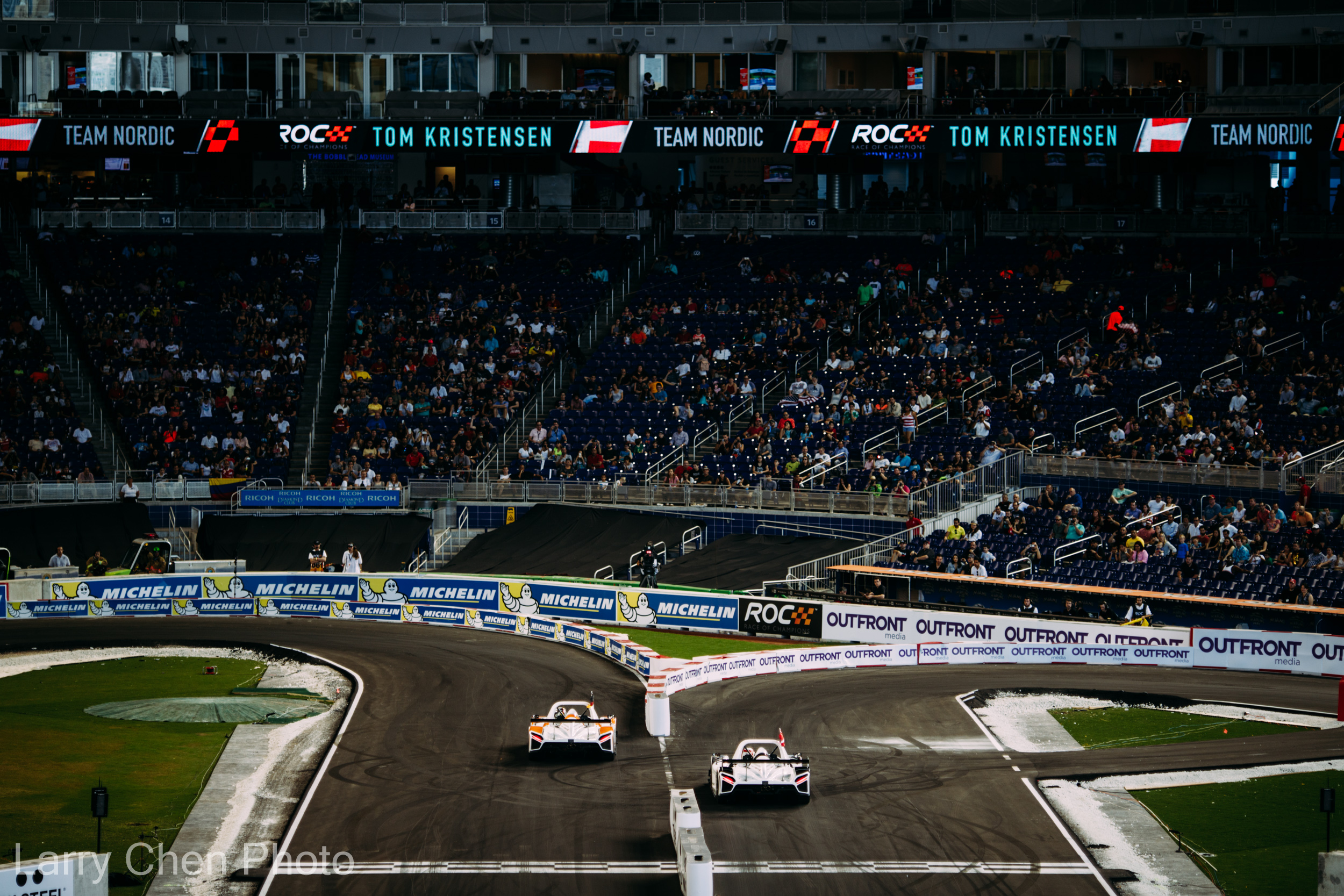 And the crowd absolutely loved it.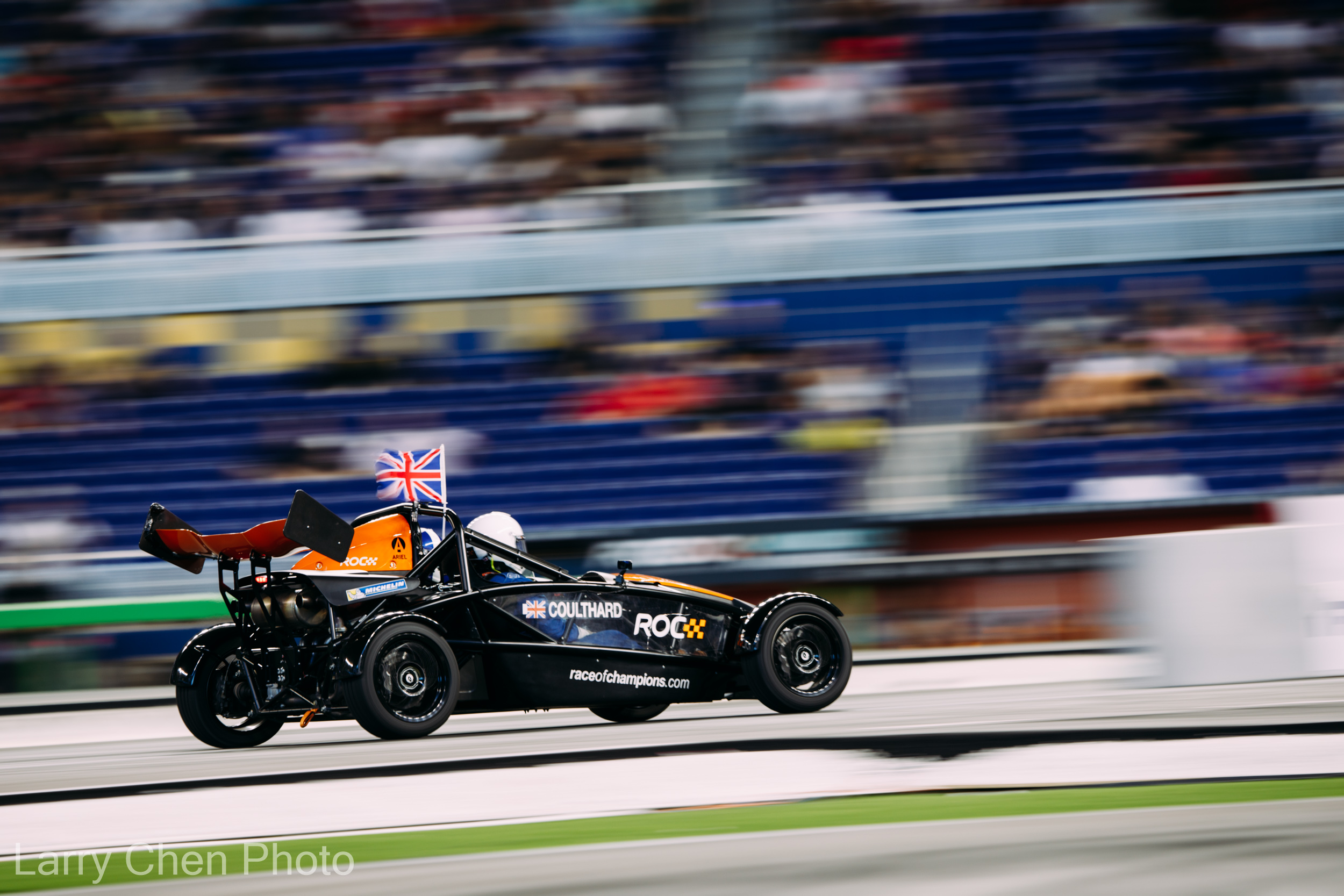 It really was great to see how precise these drivers were tackling the corners. It looks like someone is using the Initial D gutter technique here.
Shooting at Marlins Park was such a treat. It was bright and sunny outside, which allowed for a tiny sliver of light to peak through the massive doors and roof.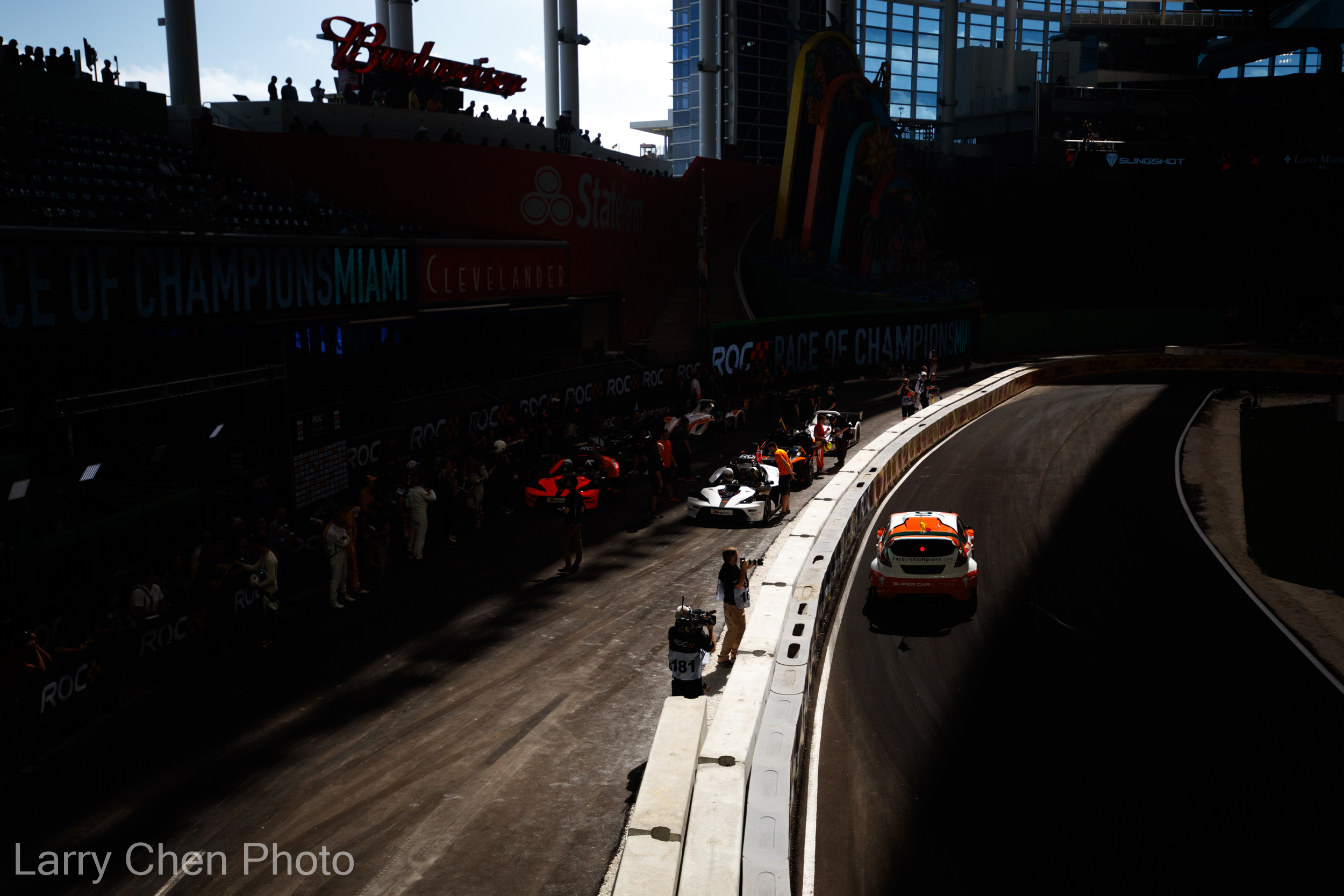 As the day progressed the light shifted and I moved quickly to chase it down.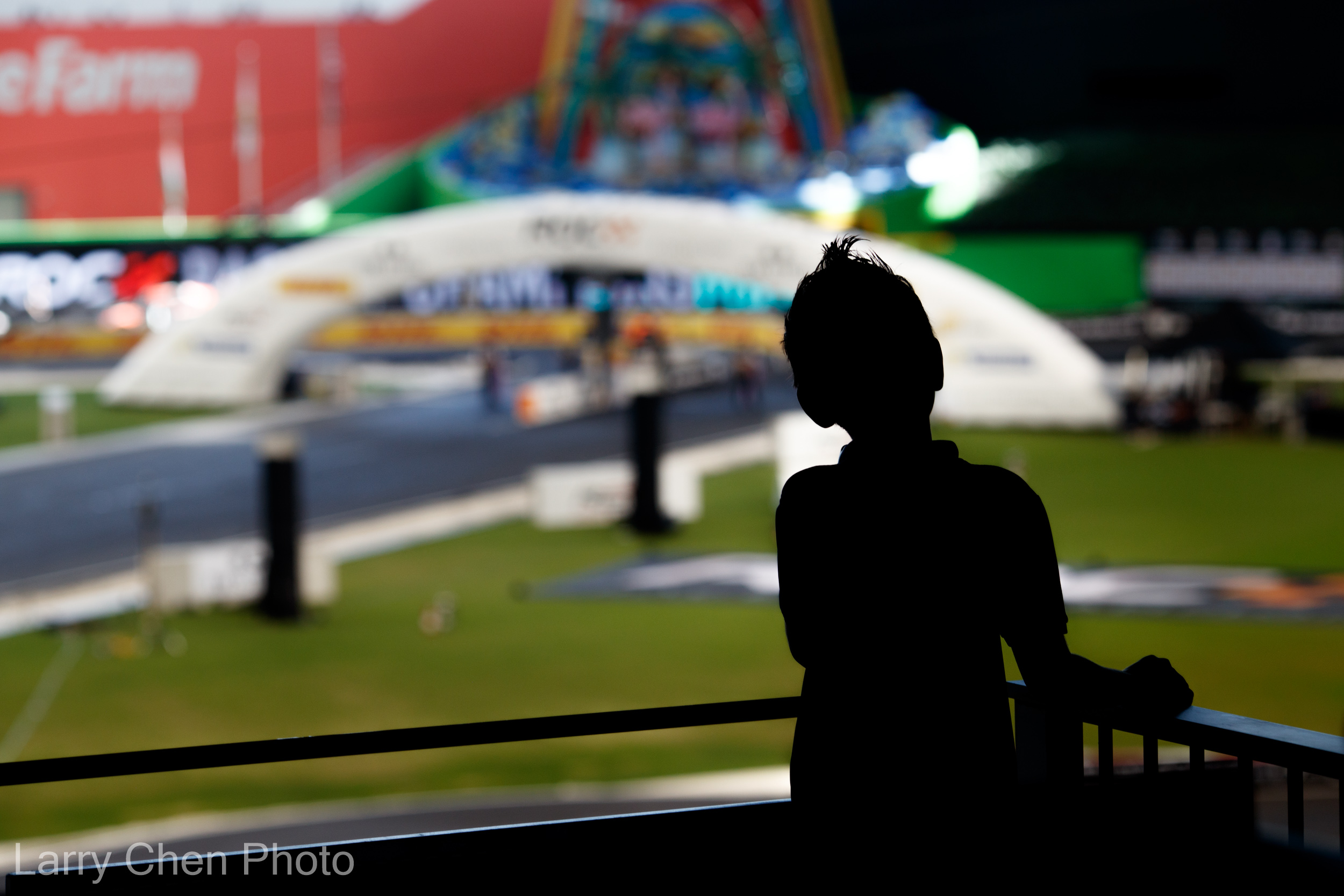 The best part of the stadium is that it's designed for each seat to have a good view of the entire field.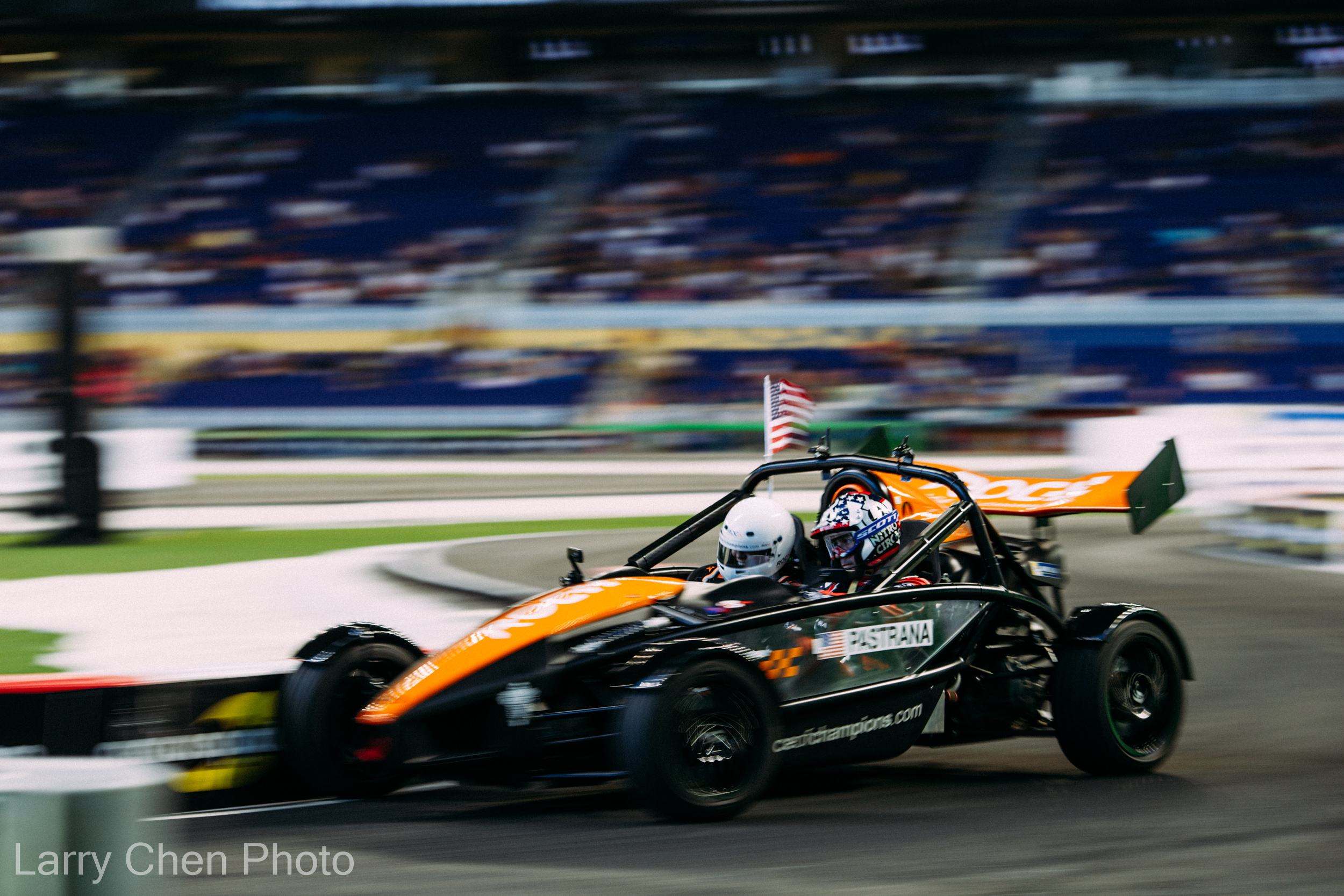 The truth is, anyone can watch the entire race to see all the action. As always, I was just there to capture some of the moments that may have been missed by the live broadcast.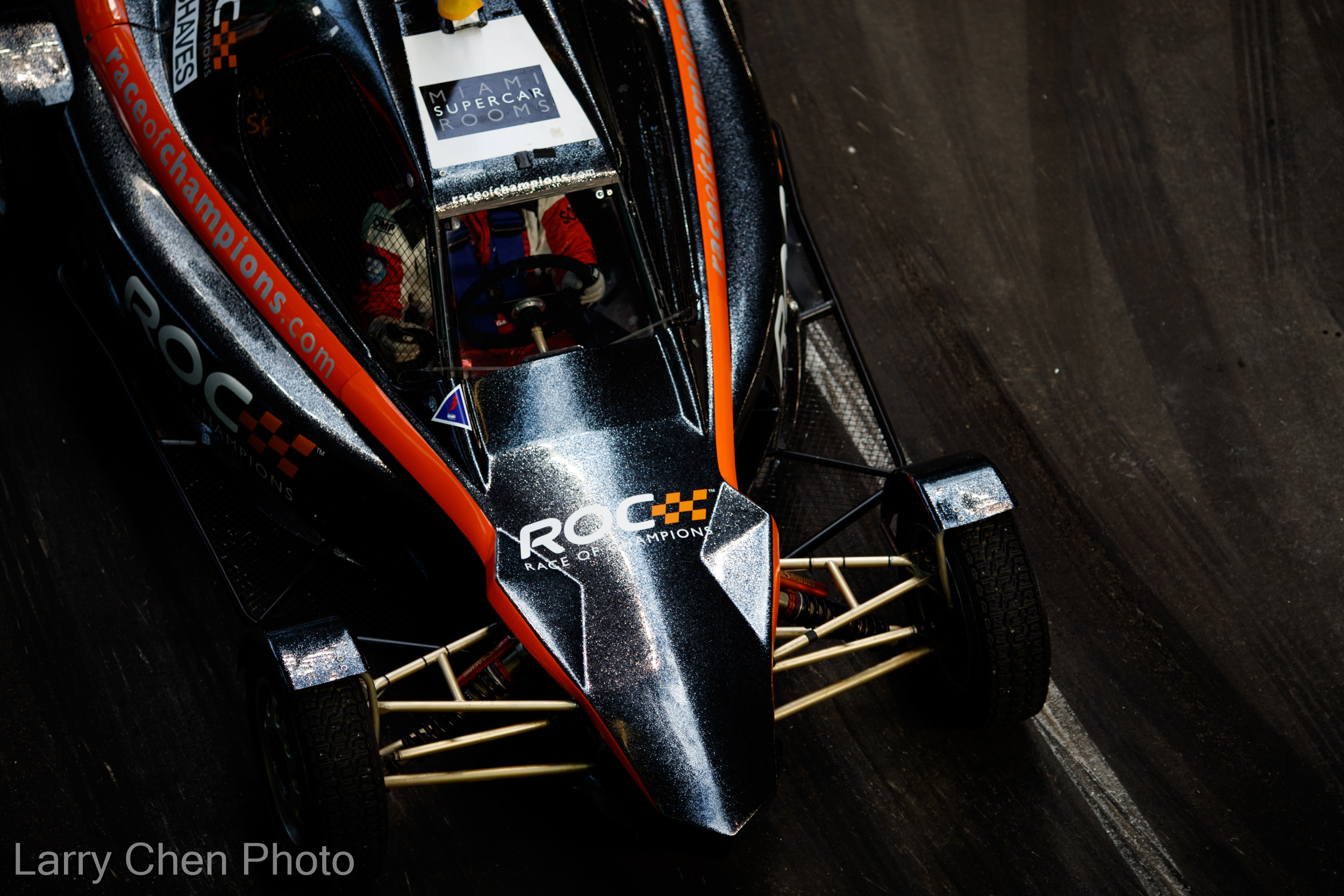 While there was so much going, one moment truly resonated with me.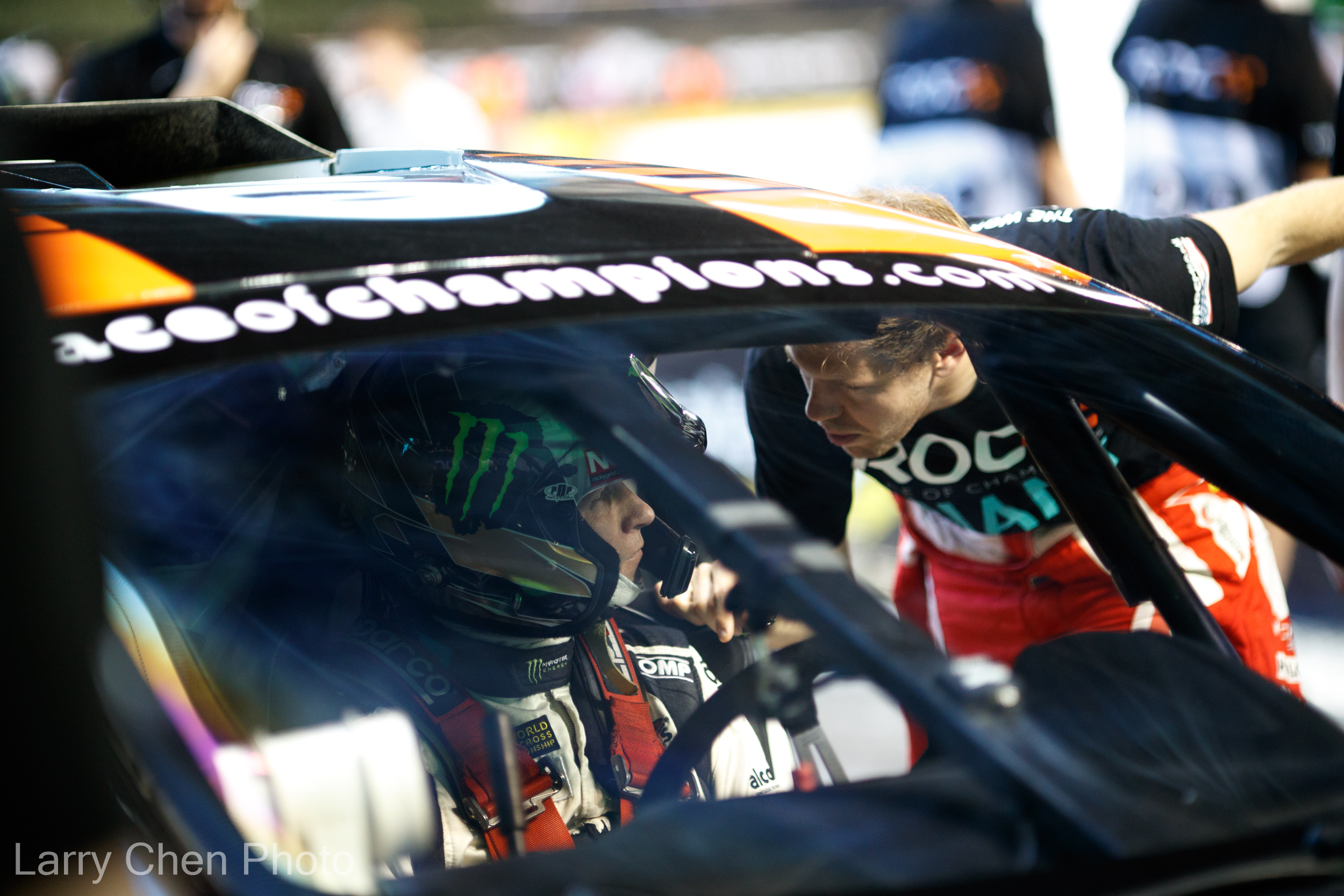 Before Petter Solberg went up against Scott Speed in the final 'America vs. The Rest of the World' battle, he was stopped by Sebastian Vettel for a bit of a strategy session.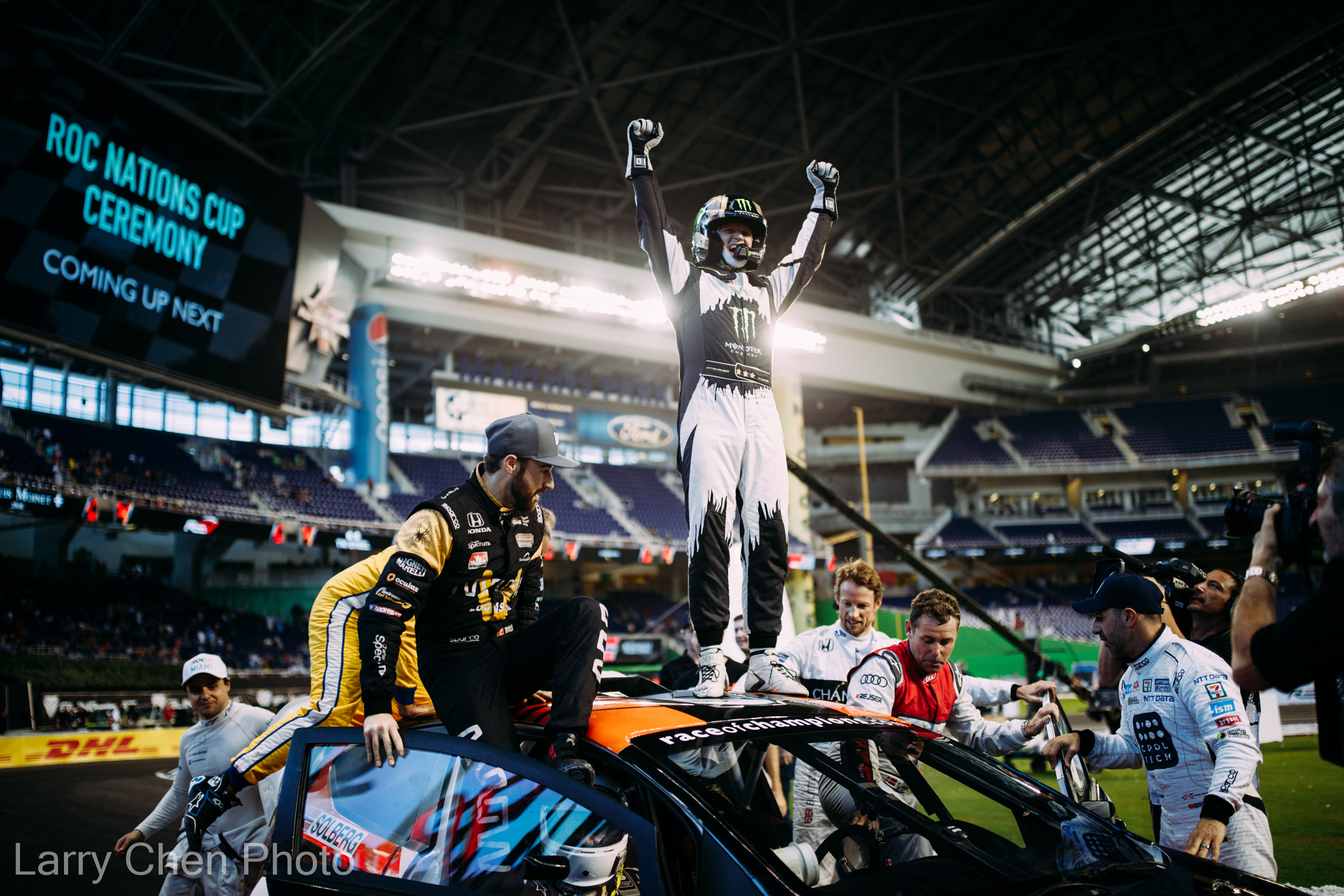 Whatever they talked about must have worked because Petter took the Super Car Lites machine all the way.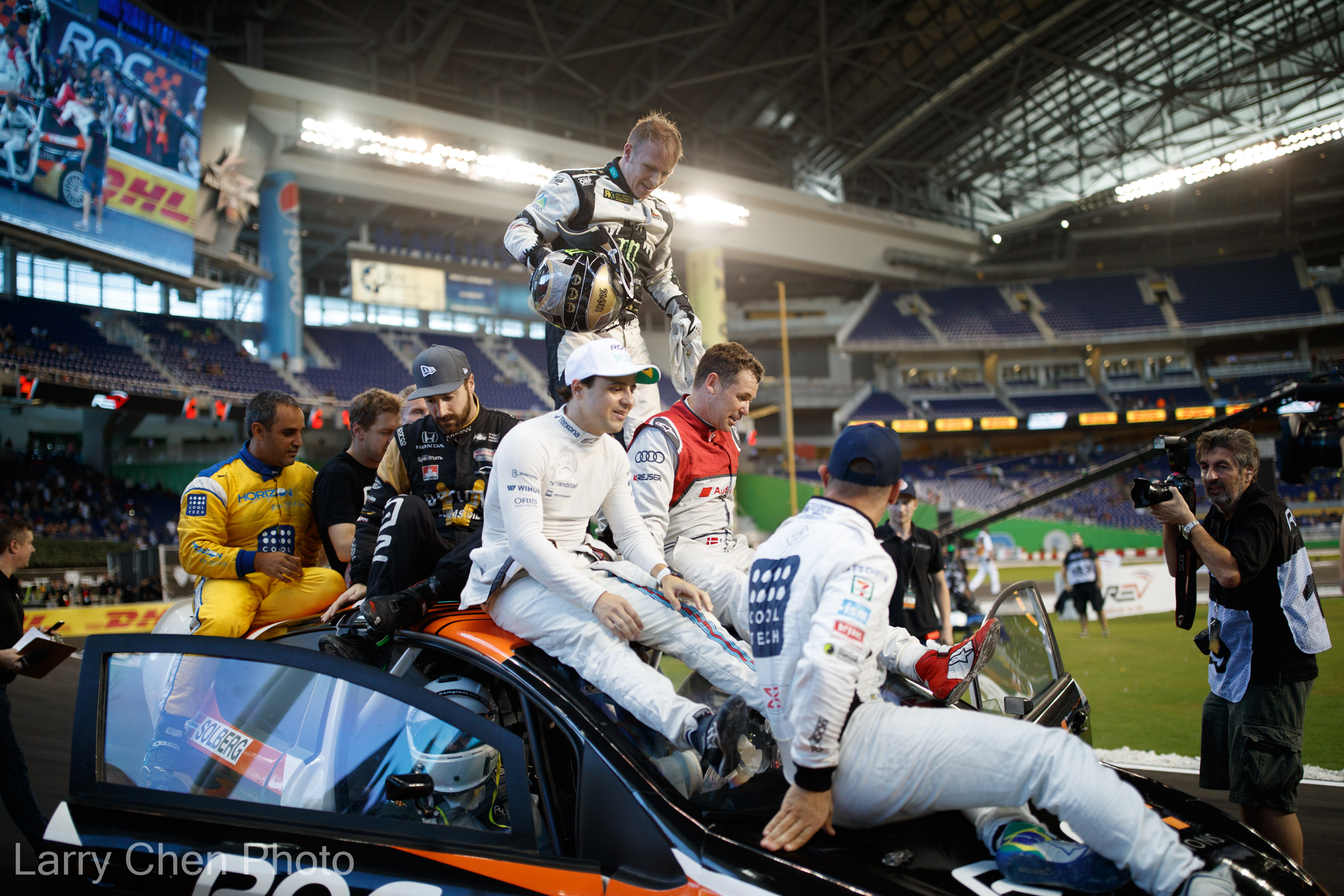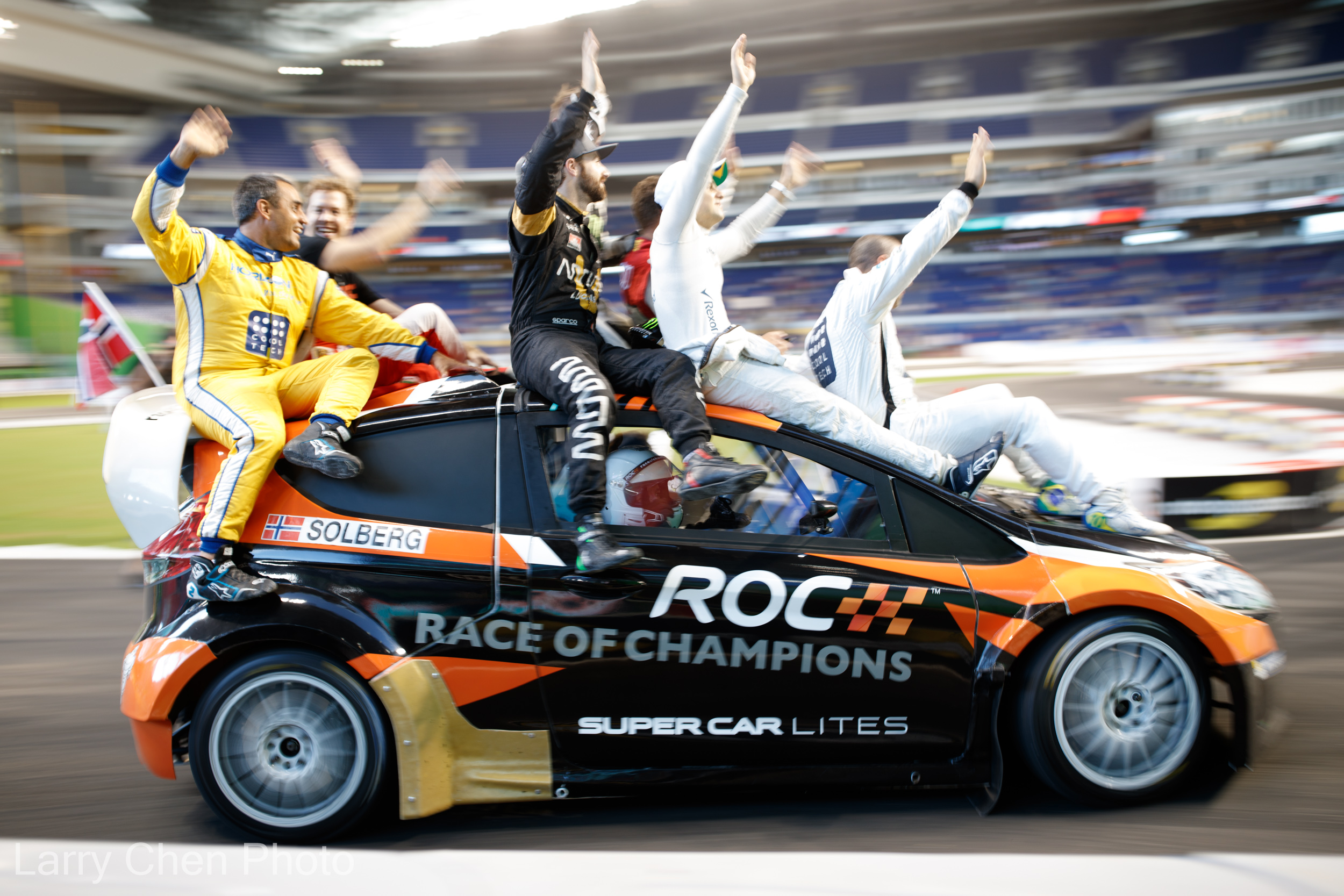 It was awesome to watch everyone including Juan Pablo Montoya hitch a ride to the podium ceremony.
Having watched Race Of Champions from afar when events were held in Europe and Asia, I'm so glad that it finally made its way to my side of the world. Hopefully ROC will do it again, and perhaps on the West Coast next time.