Being a Speedhunter or an automotive journalist in general really is an automotive enthusiast's dream job.
While it's sometimes hard to convey just how hard the work really is, I can honestly say that I sacrifice a lot for this job. My personal life with friends and family suffers, as does my health; believe me when I say that it owns me. Every waking moment I am thinking about what I need to shoot next or what pictures need to be edited and captioned.
But I just get enough of it.
But every now and then I get to do some really cool things and be pampered by auto manufacturers to the point that I have to pinch myself wondering if this is real life or just dream. I really appreciate such opportunities, which is exactly why I want to stab myself in the neck with a fork whenever I hear an automotive journalist complain about anything while away on a manufacturer press trip. It's a common occurrence too.
When I told the Speedhunters crew that Toyota had invited me to to Switzerland for the 2017 Geneva International Motor Show, followed by an epic drive through the Swiss alps in the revised Toyota 86, I was challenged to do something that auto journalists rarely ever do. That is, talk about the actual trip and the experience, rather than just concentrating on the cars.
While I normally take this approach with press events I've shared on Speedhunters, I figured it would be only appropriate for me to continue the trend. After all, I was the first one to ever post food photos on Speedhunters.
People often ask me what the hardest part of my job is, and without a doubt it's the travel. Don't get me wrong, I love traveling all over the world photographing cars and the culture surrounding it, but there is nothing worse than the actual transiting part. I do more air miles than anyone else I know, but out of all the flights I've had in my life, I've only flown business class on a manufacturer press drive.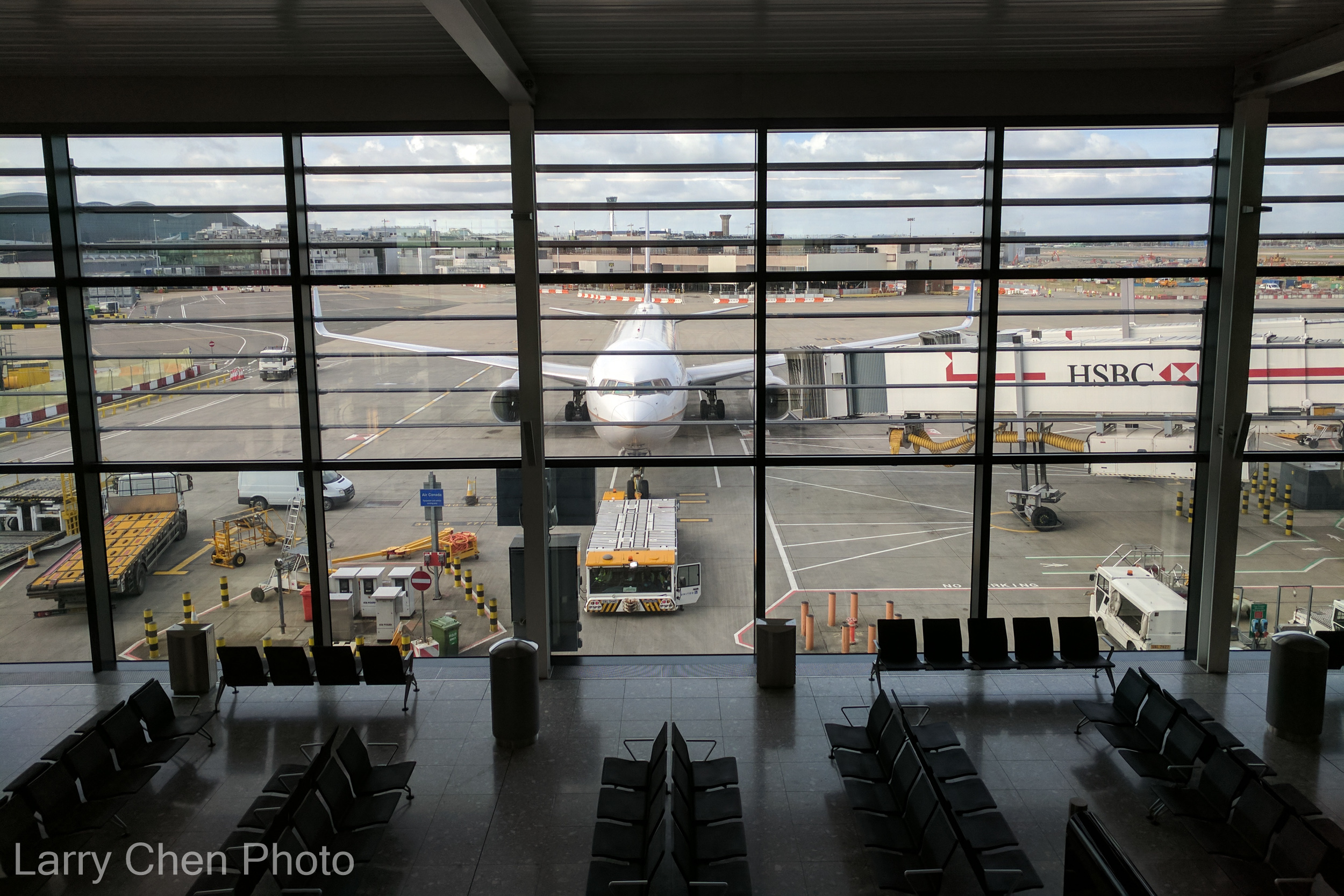 Normally I am cramped in the worst seats possible, but when Toyota flew me from LAX to London Heathrow in business class, it was a much needed break from the battle that is flying anywhere with all my camera equipment.
After a short flight from London to Geneva we were greeted by a nice gentleman with one of my favorite signs in the world. It signifies the beginning of an epic journey.
Our first stop was my home away from home for the few days I was covering the Geneva show, Hotel Beau-Rivage.
This had to be one of the nicest places to stay in Geneva, and came complete with a lakeside view. It made me wonder though – if we were based here for the humble 86, where were the Lexus journalists being put up for the week?
Events like this are always a bit of a reunion with friends that I've made over the years. Sitting next to me for a fondue meal was Craig Taguchi, who I've known for 12 years now. As I mentioned in my previous post, we used to work together when he was leading Drifting magazine in the US. Talk about a publication that was ahead of its time.
So what do you do for work? I play an instrument from the second floor of a restaurant. Dinner and a show, what more could you ask for?
On the Geneva show floor the following day, it was cool to see Kato-san all dressed up for Liberty Walk's official European debut. He has always been a big support of Speedhunters and my photography, so I really appreciate his efforts in the car culture world.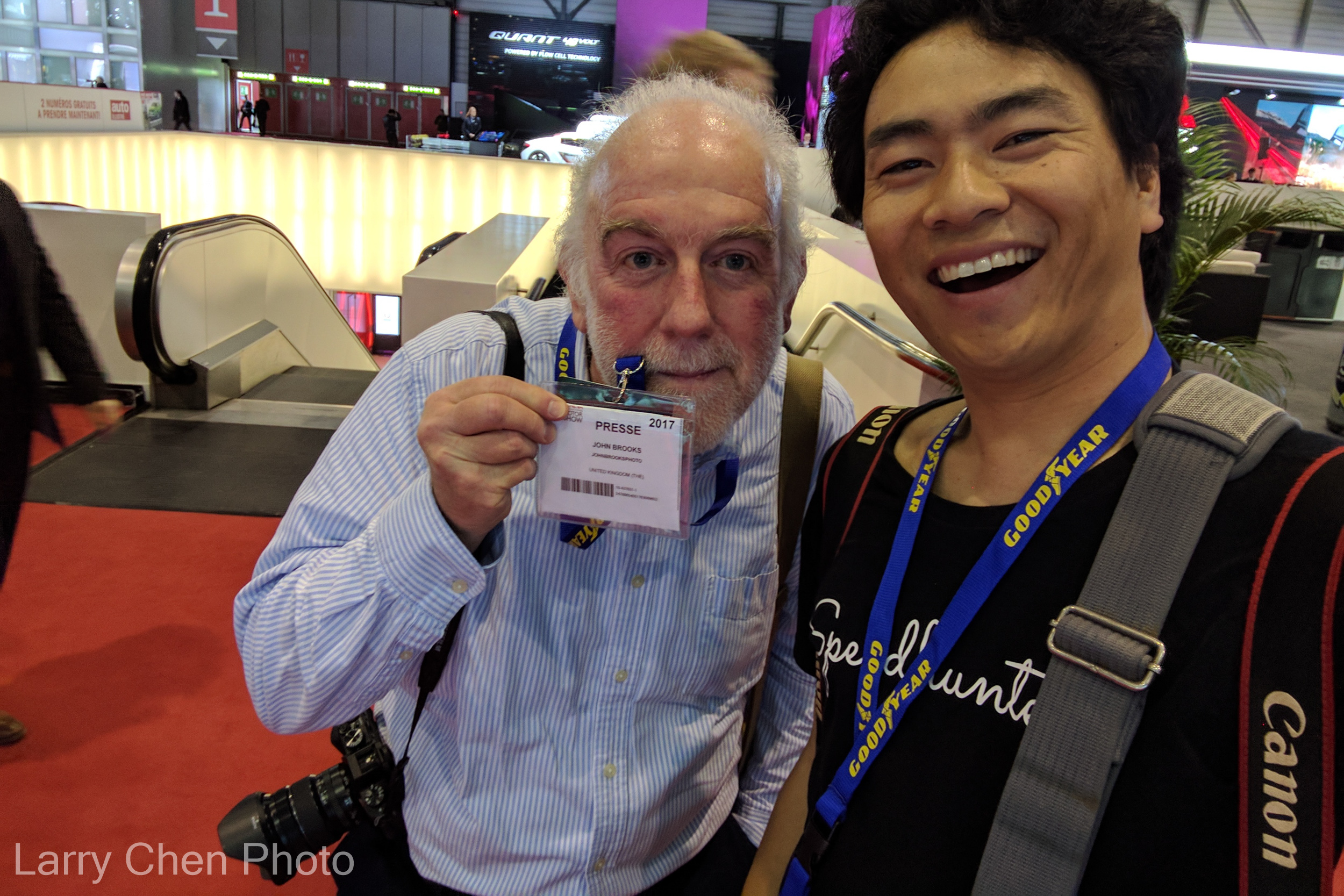 It's always great to see former Speedhunters journalist and one of the best motorsport photographers of our time, John Brooks. If you guys are wondering who I look up to, John is one such person, legendary for sure.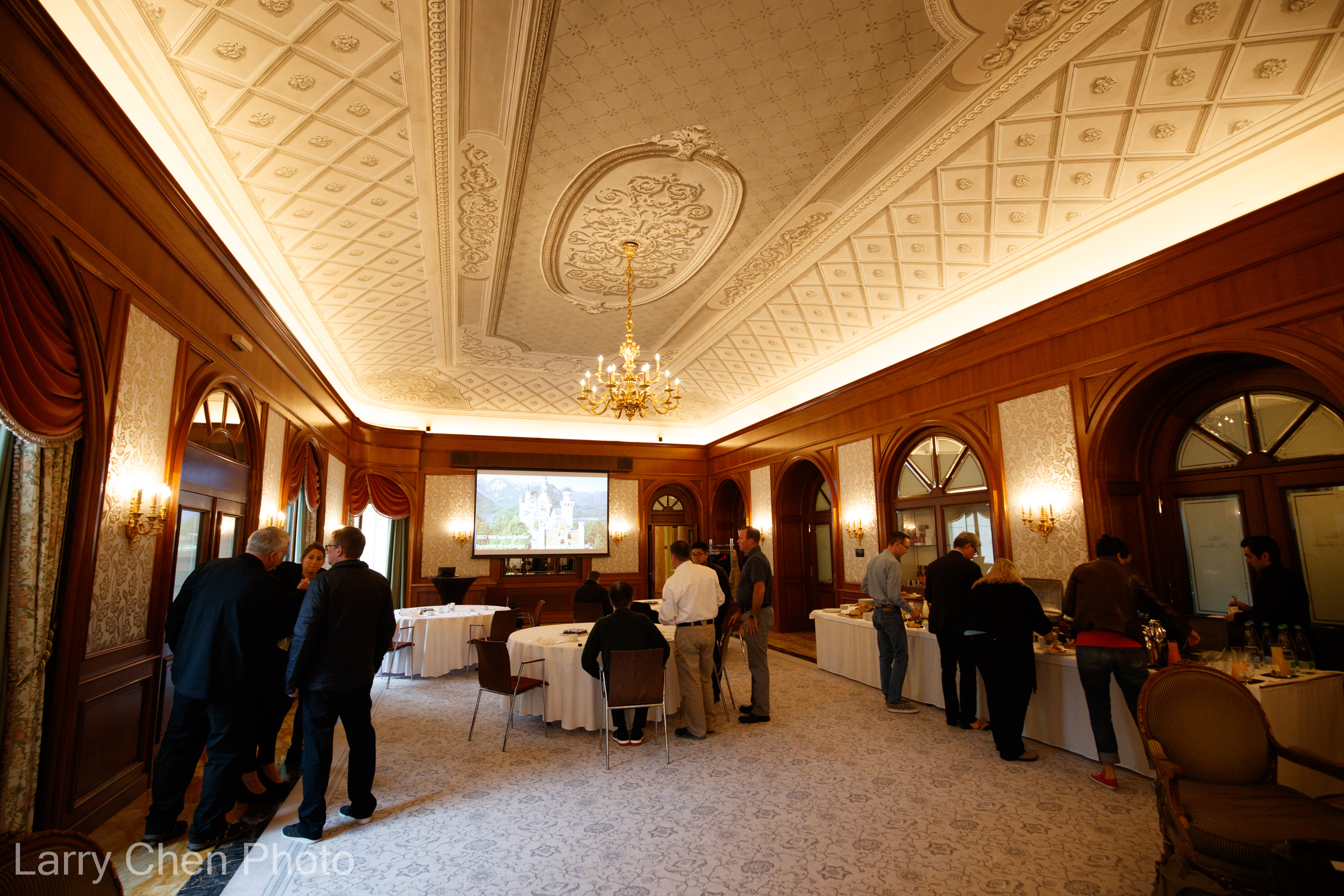 Fast forwarding a few days, the morning of the Toyota 86 drive started at another Beau-Rivage hotel, this time in Lausanne. Coffee and treats were served, but I was more interested in what was parked outside.
There were a bunch of 86s in different trim levels all fueled up and ready for a drive. The best part? They were all 6-speed manuals.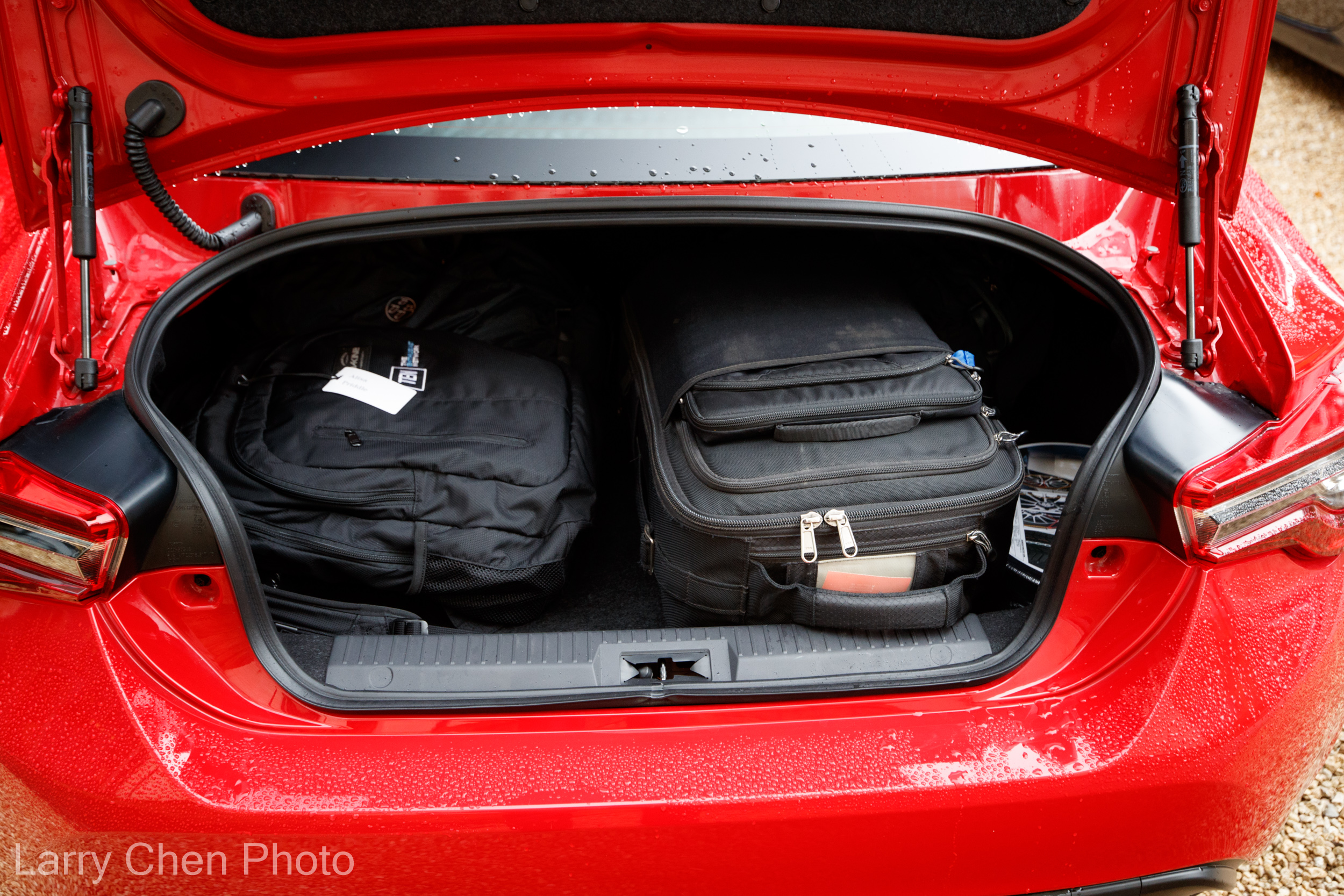 We had a quick briefing on the driving route we'd be taking, then packed up the cars and headed out for the day.
I sat shotgun as the Detroit editor of Motor Trend magazine, Alisa Priddle, took the wheel. Unfortunately for us, the roads were a bit slick due to the recent snow and rain, but they were still a blast. For the drive, we were heading into France and then back to Switzerland before reaching Zurich.
The first stop was a little cafe on the side of the main road for a quick coffee break; then it was my turn to drive. I am in a constant state of jet lag, so any caffeine throughout the day is more than welcomed.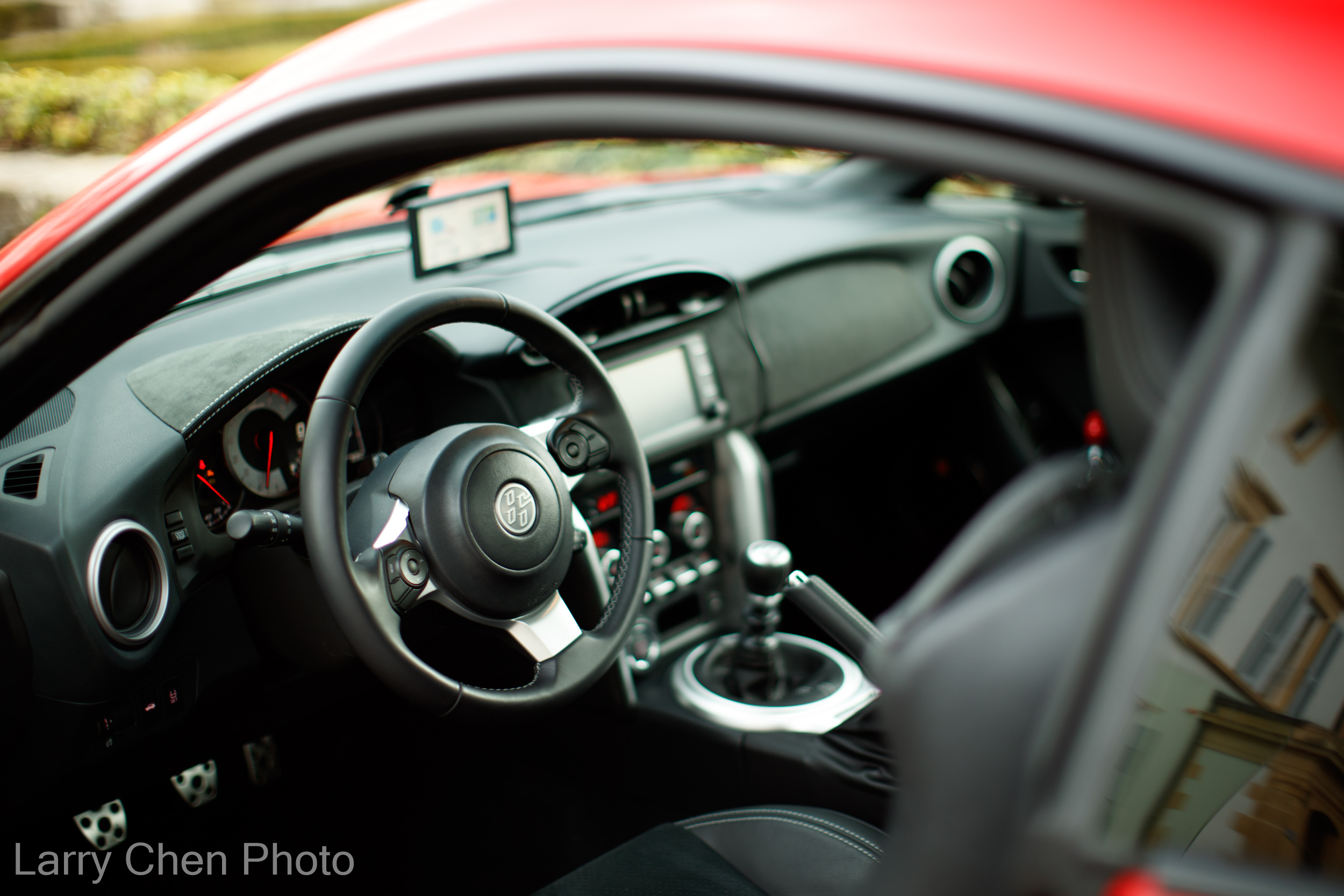 At this point I had not been behind the wheel of an 86 since it the model was first launched. I took an epic road trip in one and shot it with a camera that was made in 1986.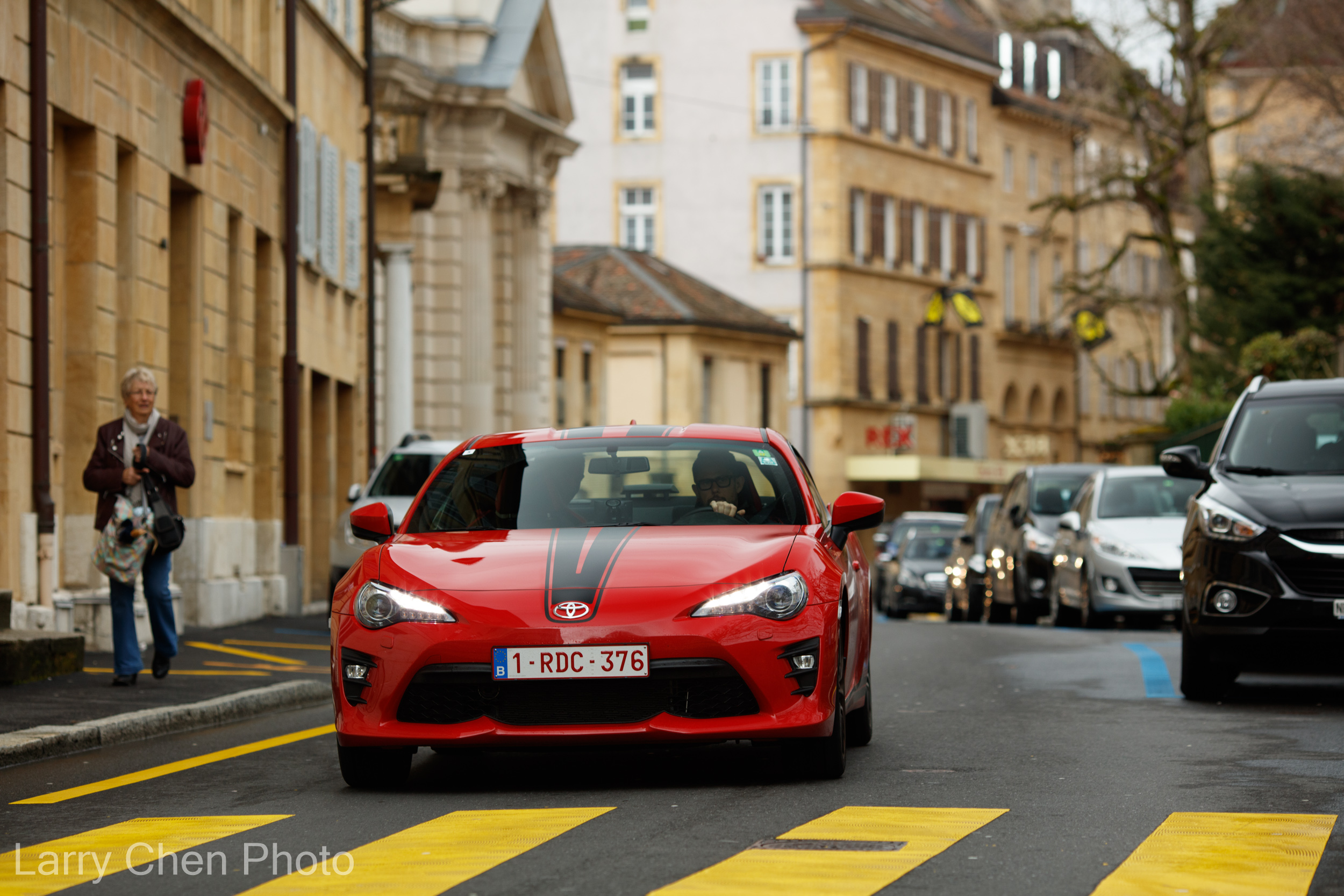 I also got to drive one of the prototypes in Japan, which was the first time I actually met Speedhunters' editor in chief and everyone's favorite Japanese Italian, Dino Dalle Carbonare.
Back to my European 86 adventure, our next stop was a very fancy lunch spot indeed – Restaurant du Peyrou in Neuchatel.
Although I had only driven the car for a short amount of time, the 86 was everything I remembered it to be. It was fun around town and so easy to reach the limit in, the latter helped by winter tires being fitted.
While many complain about a lack of power in the 86, I think it comes down to the simple fact that most of these people have not driven one of these cars at the limit. Let me just say, it's a blast.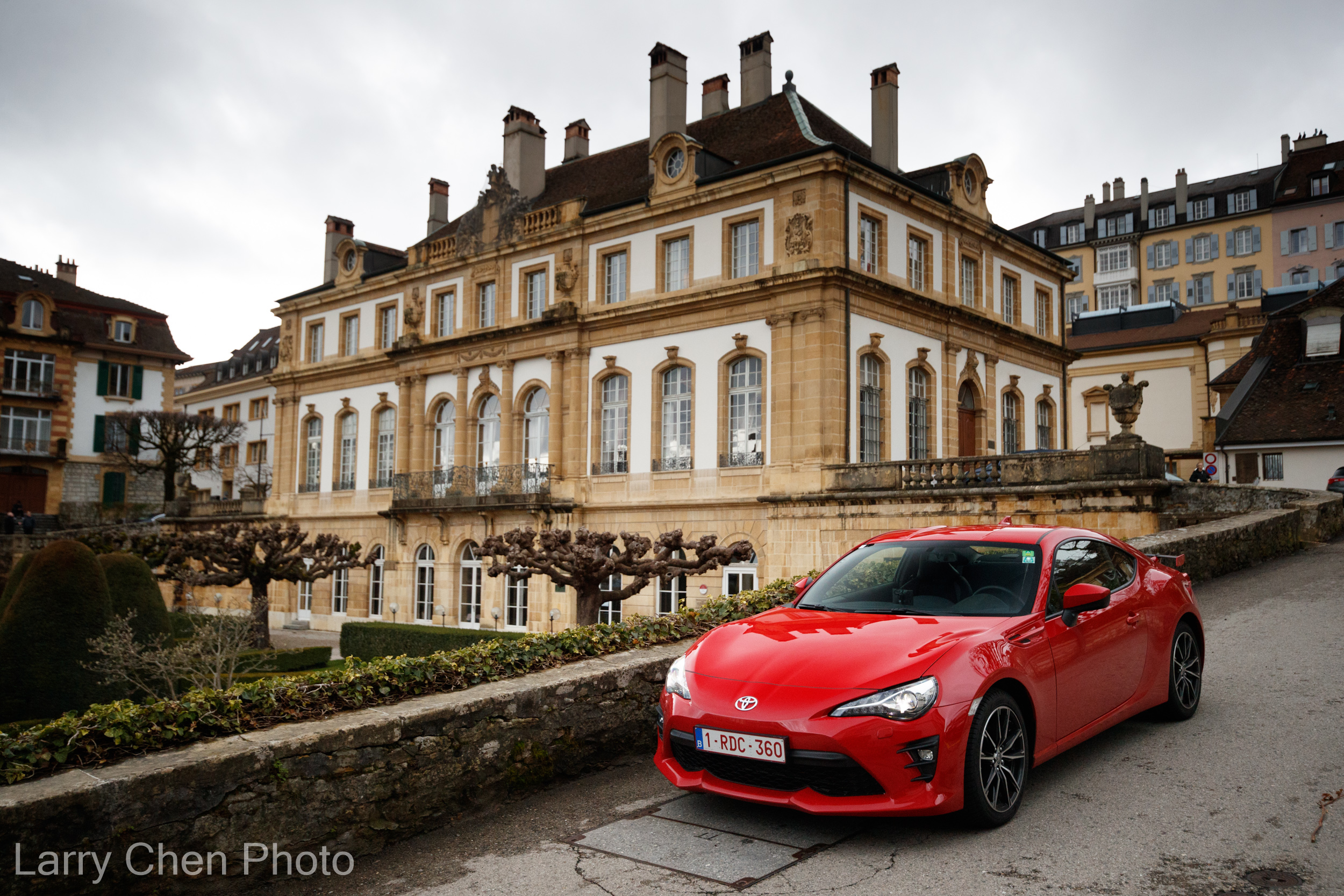 Furthermore, I challenge you to name a better new driver's car than the 86 in the same price range. The closest thing Alisa and I could come up with is the Mazda MX-5.
Sure, there are plenty of used vehicles out on the market that can provide more bang for your buck, but that's not the point. If car manufacturers don't make fun driving cars now, there won't be any good used cars later on for the next generations of car enthusiasts to modify and enjoy.
It's very rare for a manufacturer to build a standalone chassis from the ground up for a low-volume model, but that's exactly what Toyota has done with the 86.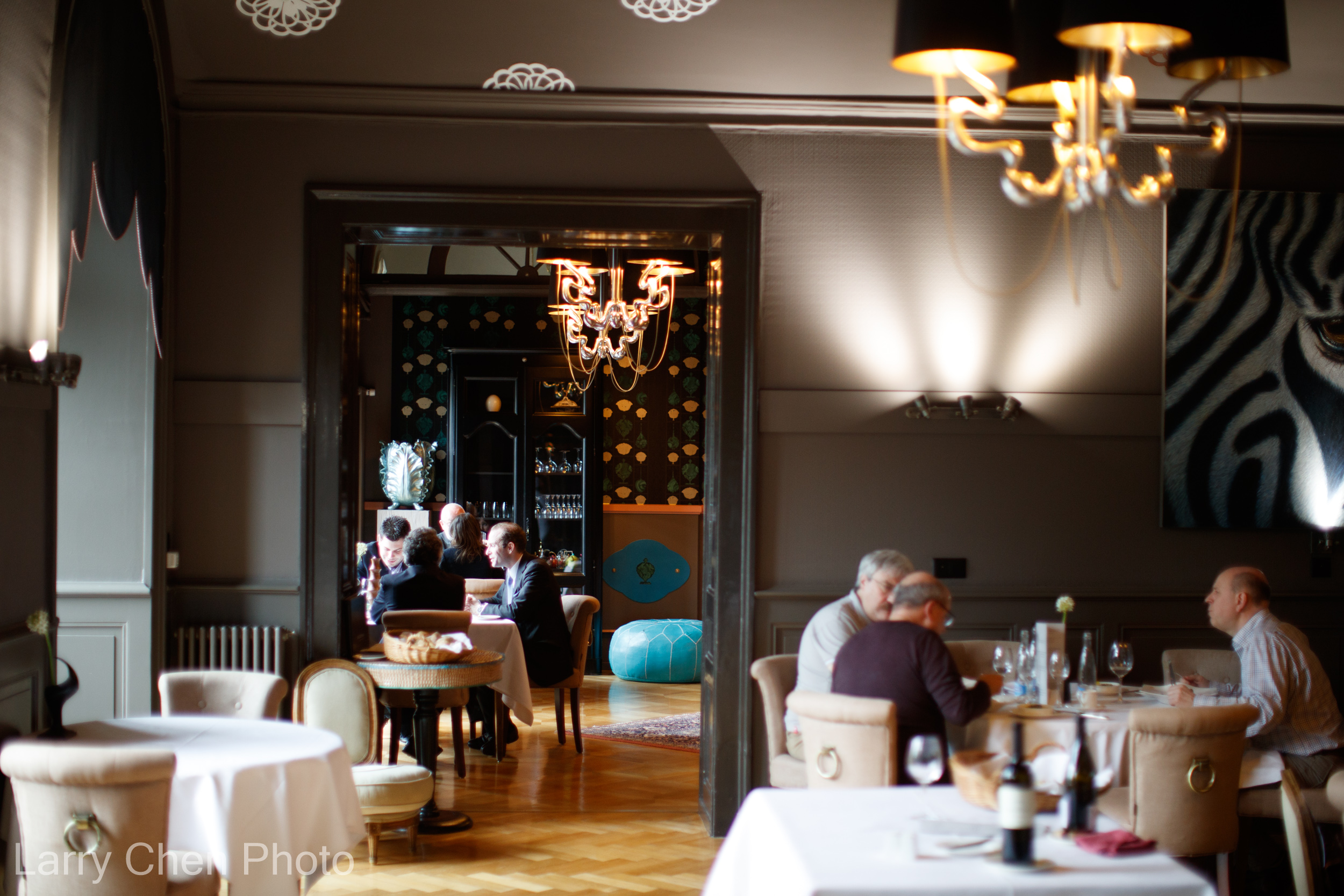 A fancy lunch does not begin to describe our experience at Restaurant du Peyrou. Not pictured is the best duck I've ever had, which was devoured before I remembered to take a photo of it.
Next up was a long-haul drive to Zurich, the route taking us through many small towns and some awesome back roads.
Of course, there was a coffee stop midway too.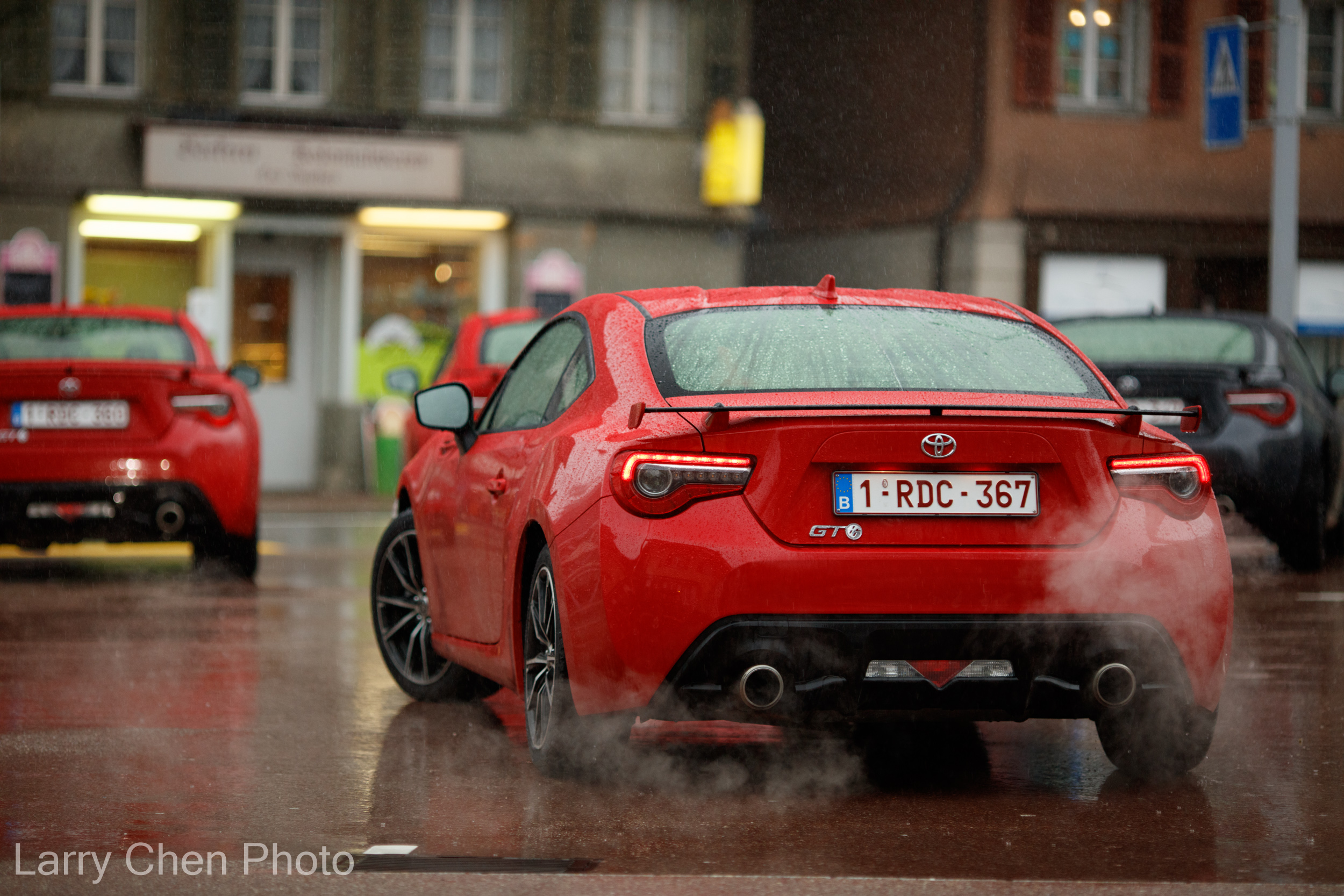 At this point it was pouring rain, so we headed straight to our hotel for the night.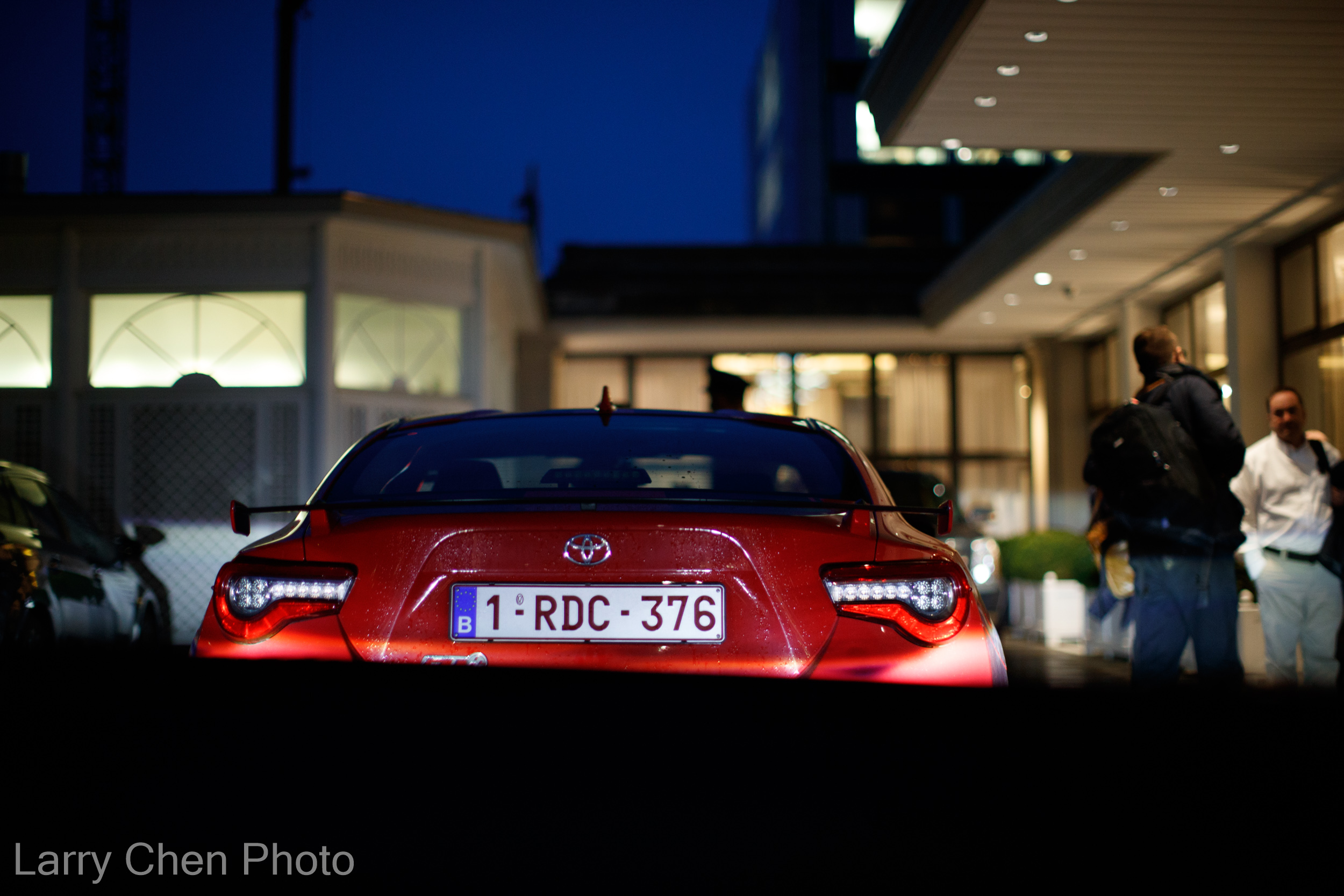 After some interesting stop and go traffic coming into Zurich, we arrived at Hotel Baur au Lac.
It was here that I had my second-ever Michelin star meal. The first was at a hole in the wall Vietnamese restaurant in San Francisco.
On the menu was veal and the fanciest hash browns I've ever seen. This time I remembered to shoot before I inhaled.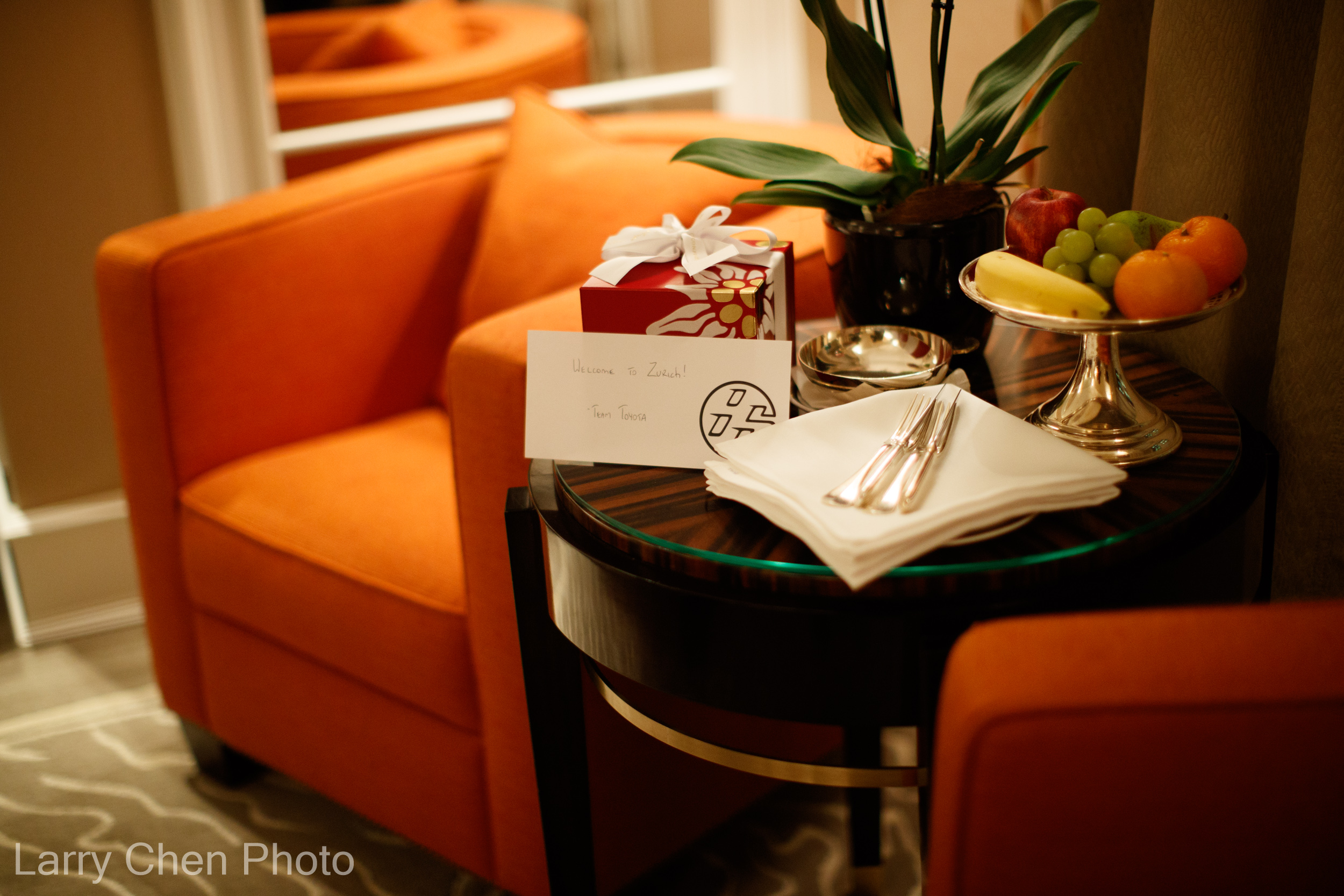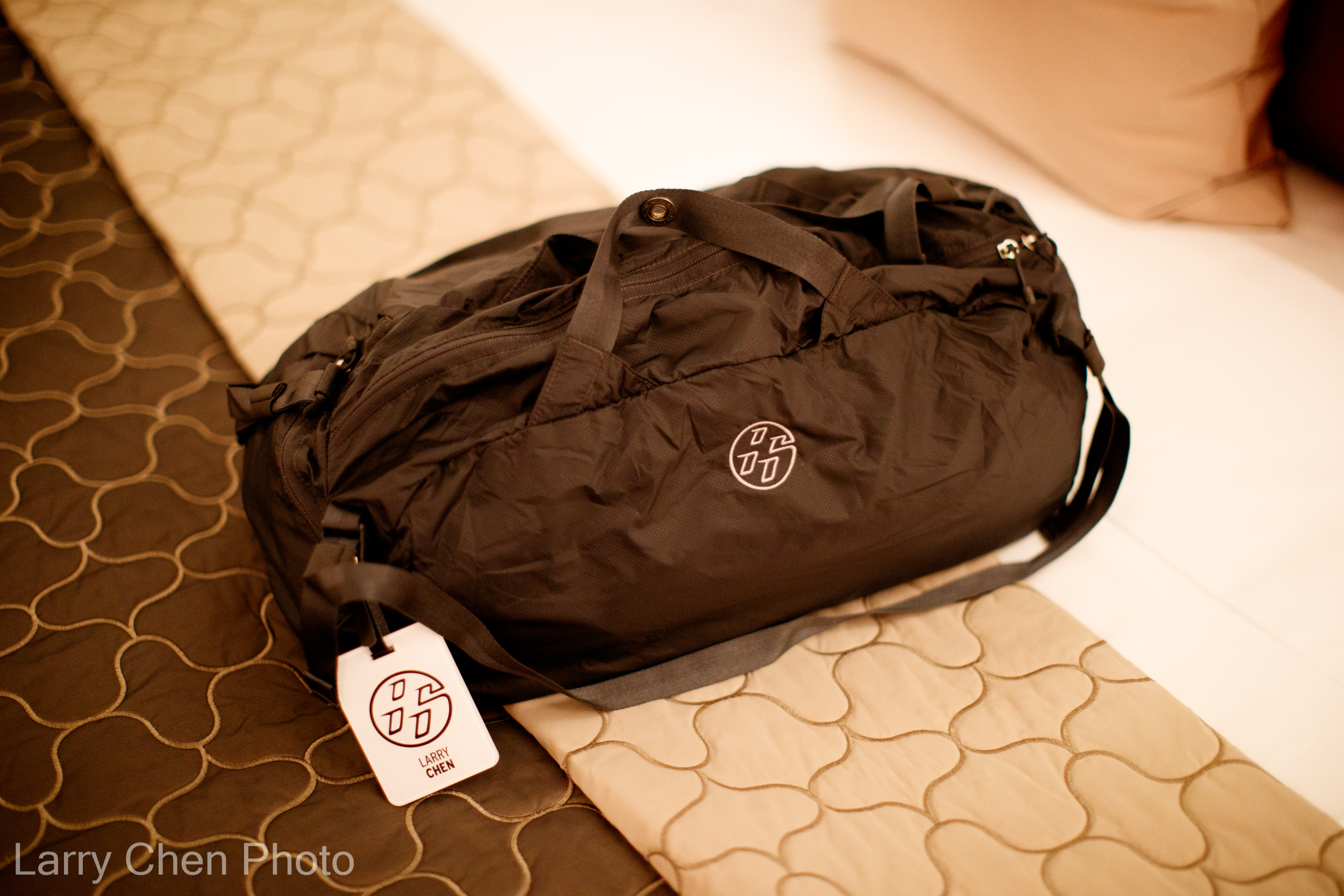 As if dinner was not enough, chocolates and a little winter clothing gift were there to greet me in my room.
Toyota really spoilt us.
Day three started early with a drive from Zurich through the tiny country of Liechtenstein, into Austria and then eventually onto Germany.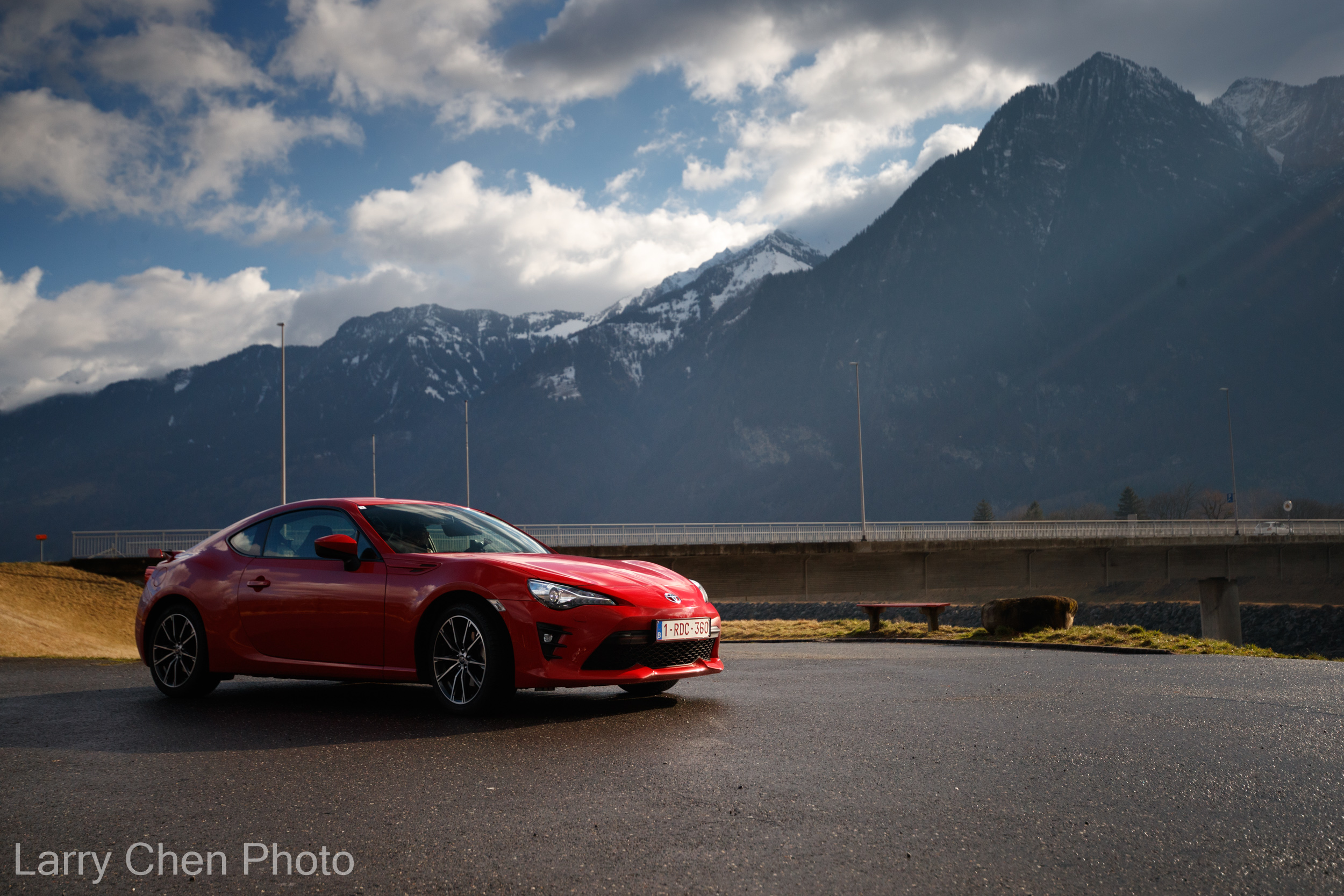 Liechtenstein made me think about that meme going around where its last military engagement sent 80 men but returned with 81 as they made a friend. This place was absolutely beautiful.
There were so many tunnels during this first leg, and since we were driving through four countries, at times it was tough to know where exactly we were.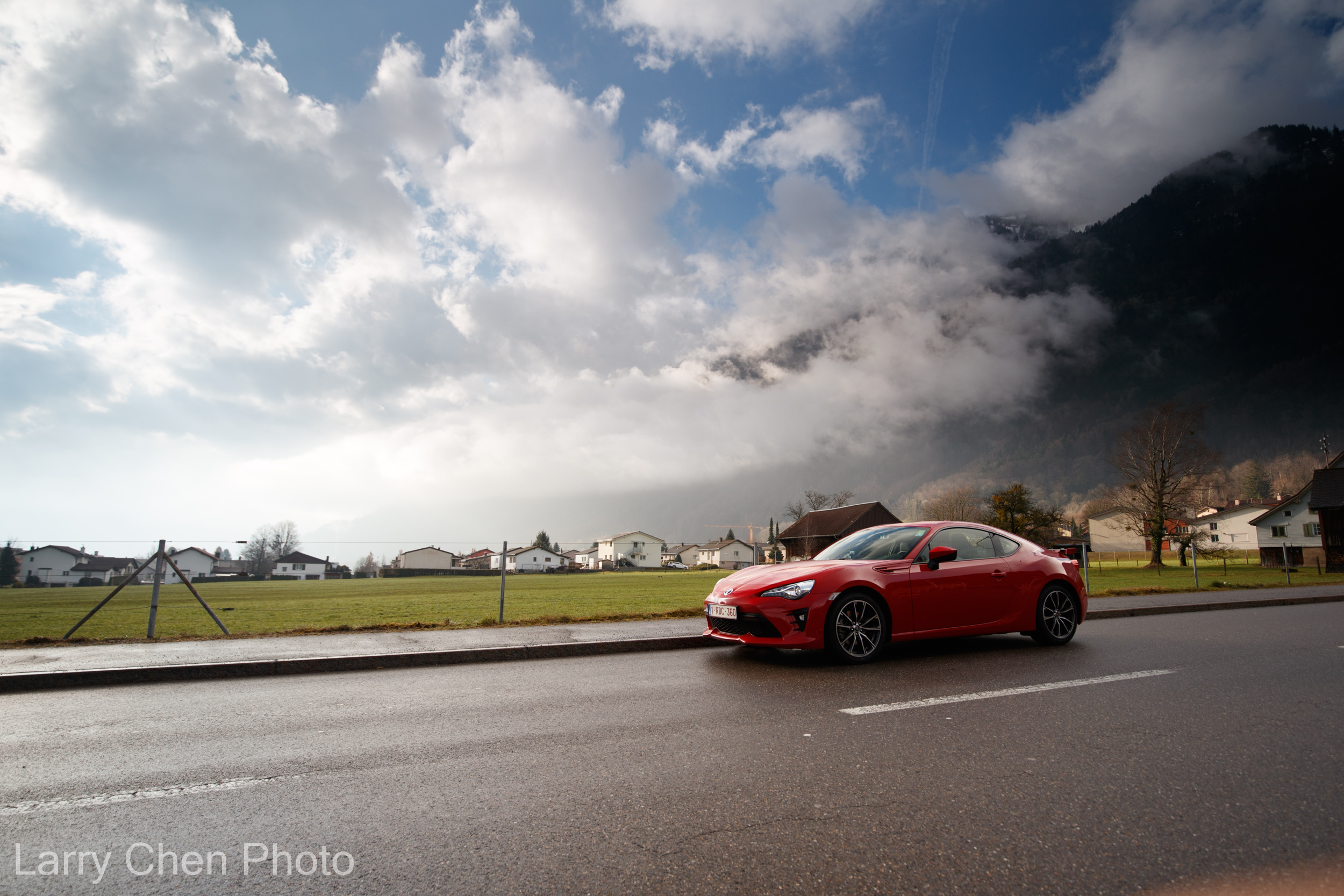 I made a point to try to stop as many times as I could, but it was tough as we really had a strict time schedule to stick to.
The highlight of my trip was driving with Tetsuya Tada, who was the chief engineer for the Toyota 86. Here is Tada-san enjoying a bit of Pokémon Go during one of our coffee stops in Austria.
It was great to reminisce about the time the 86 was launched in Japan. As you can imagine, there is so much on the line when journalists are given the keys to prototype cars and a race track to use them on. It was at that event that Ken Gushi drifted the entire course.
not to mention the same day Ken Gushi drifted the entire track with one of the cars for the first time.
I also had a chance to photograph Tada-san racing an 86 at the 24 Hours of Nürburgring a few years back, which was the same time Gazoo Racing was campaigning a Lexus LFA.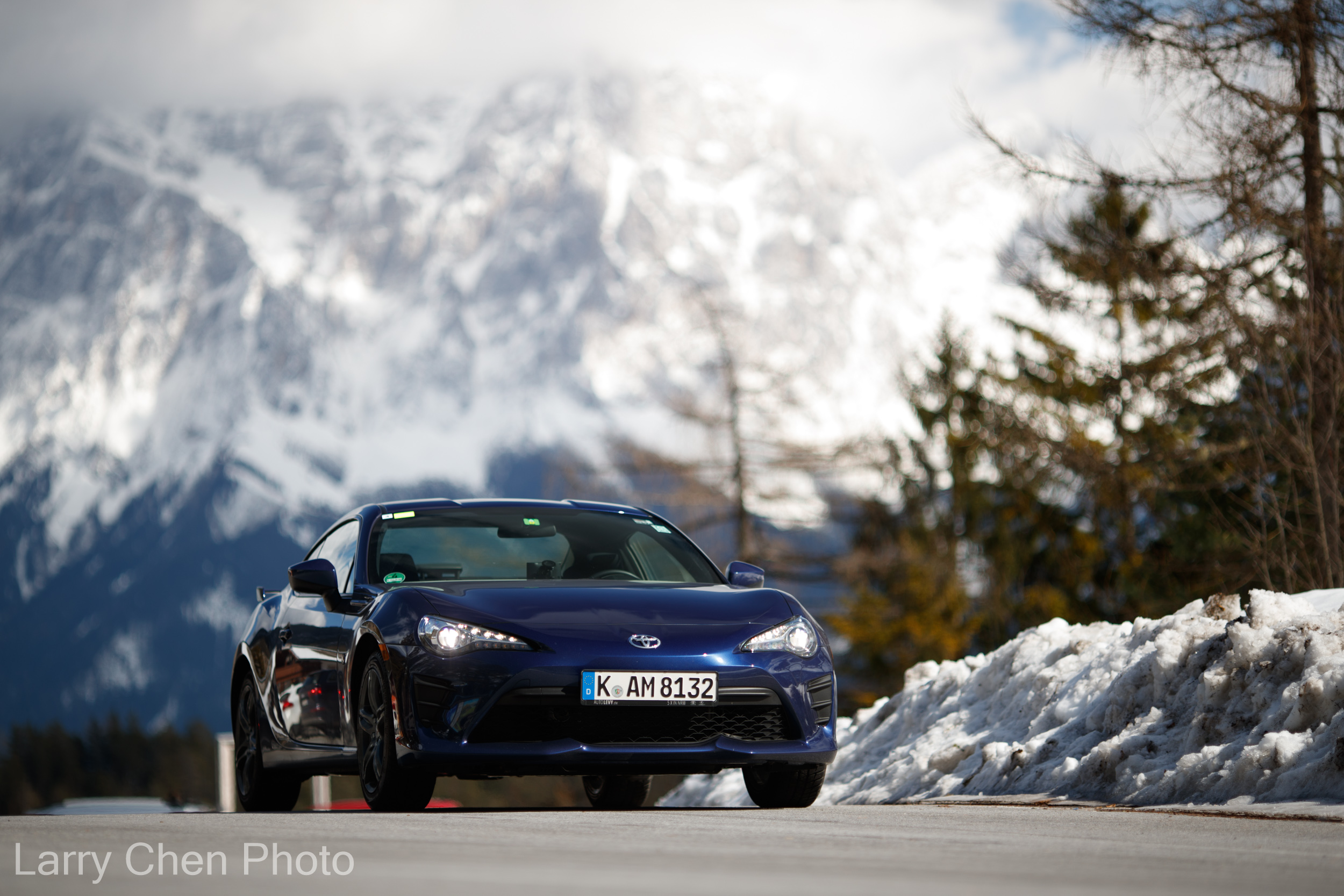 It was fun to pick his brain about what inspires him, and what he loves about cars in general.
He is a diehard racer and he loves all things that go fast. I asked him what he wants to buy when he retires, and he replied: "a new Porsche." That's my kind of answer.
In fact, one of the things that he told me really surprised me. He said a few things about the 86 were inspired by his Porsche driving days, such as the simple analog gauges as well as broader things like the Toyota's driving characteristics.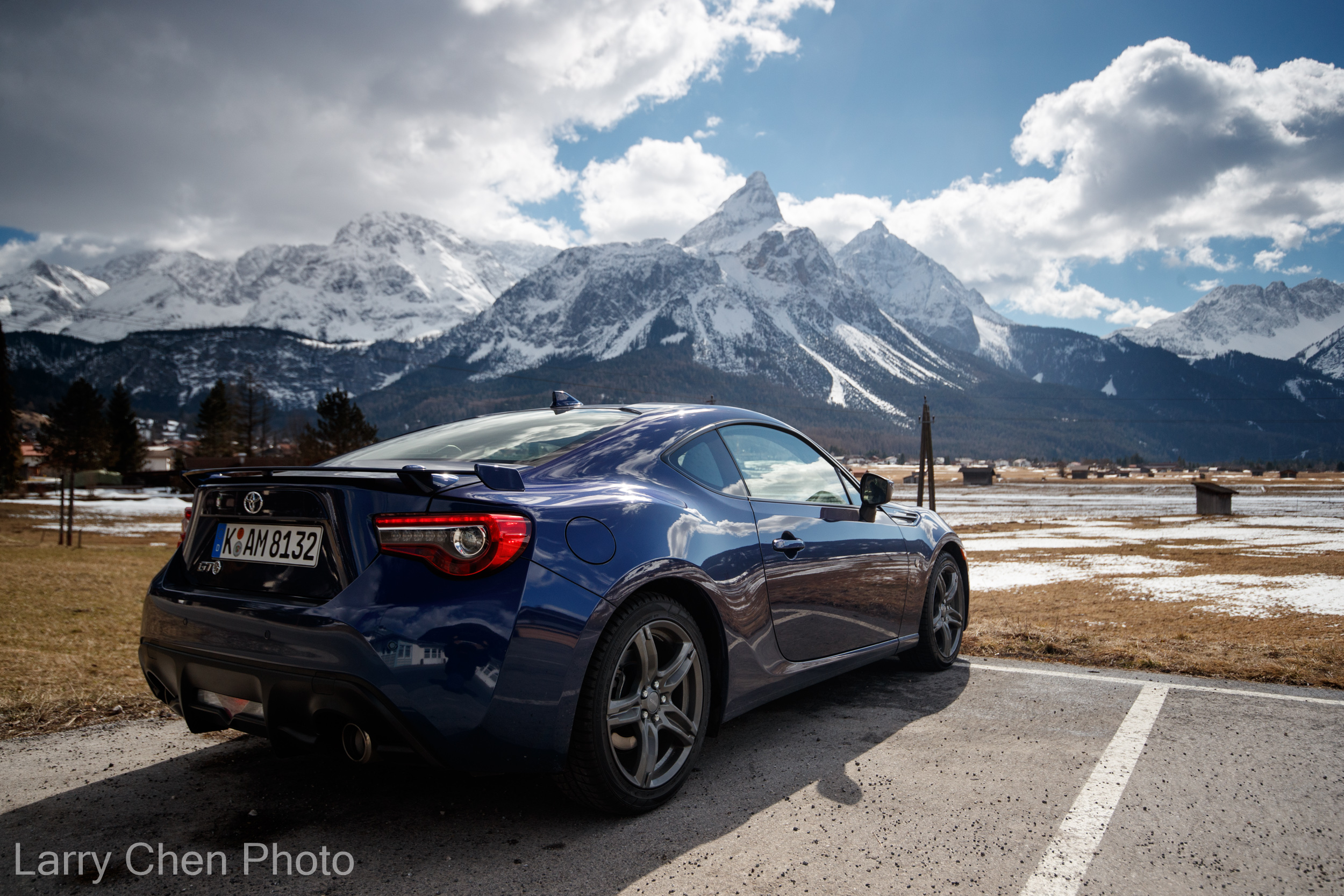 The 86 version I had a chance to drive with Tada-san had a revised intake manifold and an updated exhaust which together added around 5hp, bringing the 2.0-liter boxer engine up to 205hp at the crank. This is standard in all the manual versions of the 86 in the US, but sounds different than the other ones I've driven previously, being much louder from 5000rpm.
Our final stop for the day was at Schloss Elmau in Bavaria, Germany.
I had no idea such a place existed as it was breathtakingly beautiful inside and out.
It really was like something out of a fairytale.
Parked in front was a special edition 86 that was being revealed to us a full 12 hours before anyone else would lay their eyes on it.
But before that we were to have what would be my favorite meal of the entire trip.
Pretzel tree anyone? From now on my life is ruined due to how amazing this pork belly was. Do you guys hate me yet? I can't really stand myself either, so don't worry about it.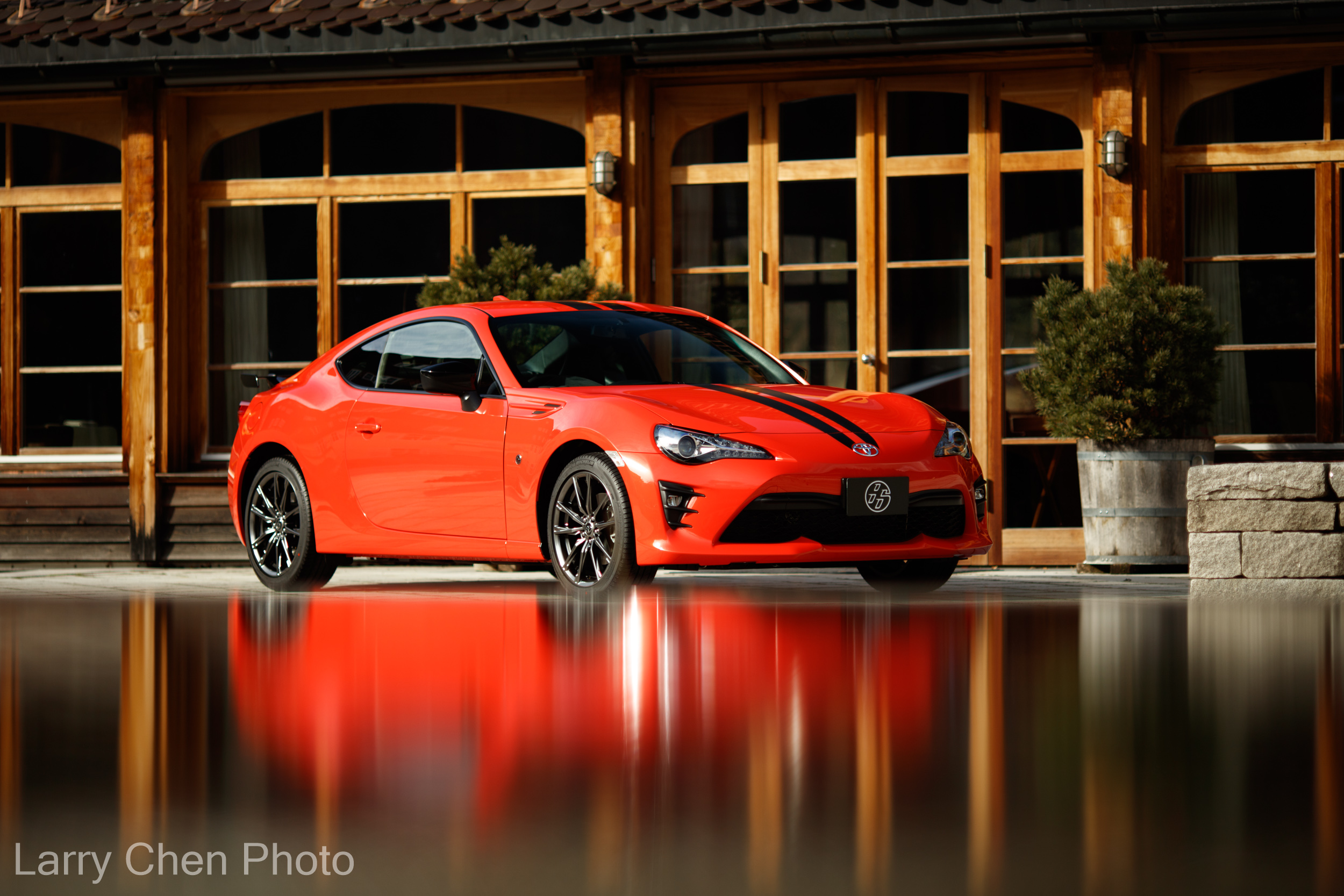 With food coma in full effect, the 860 Special Edition was revealed.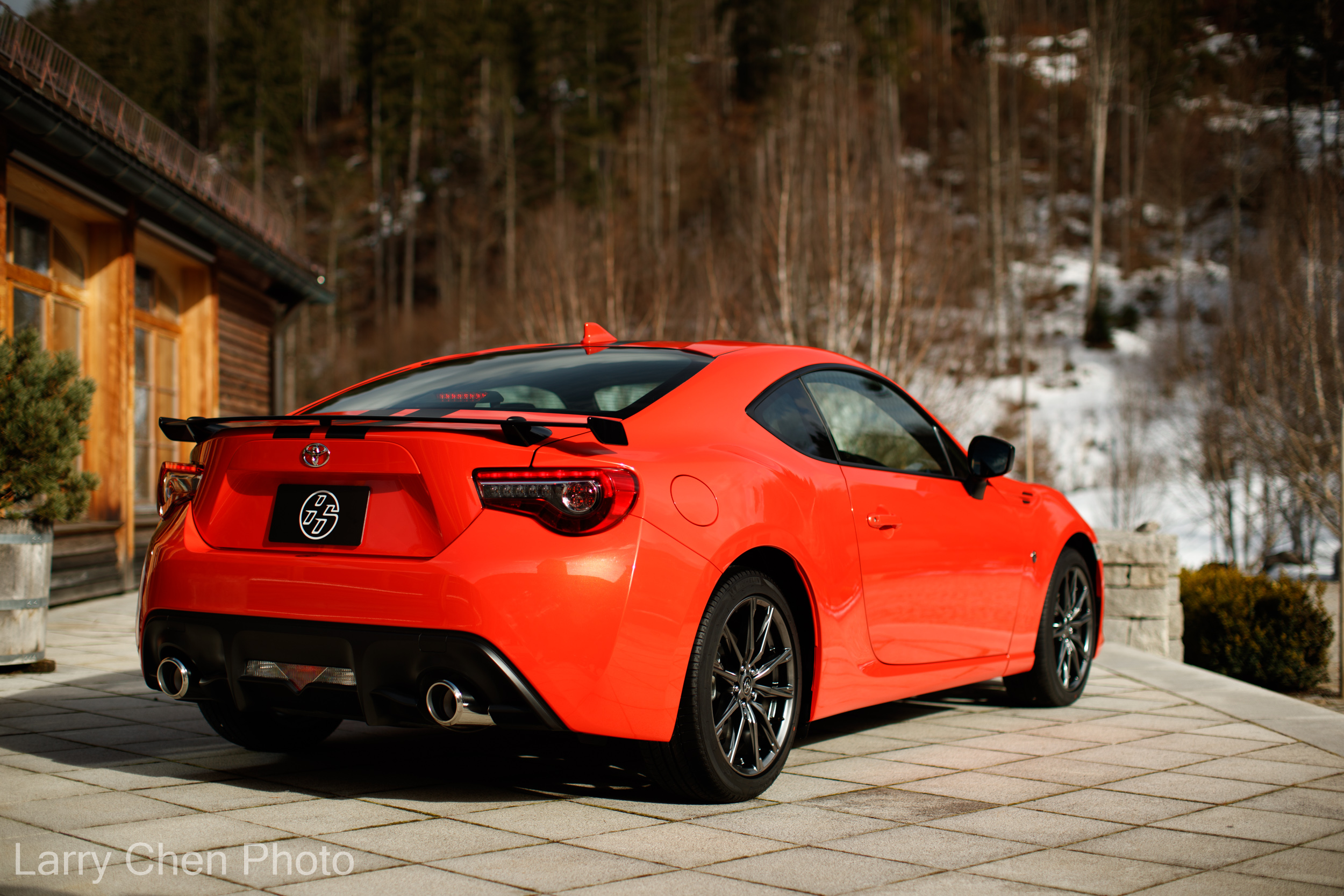 Toyota is planning on making 860 units with the Supernova Orange paint job seen here, and a further 860 Halo White models.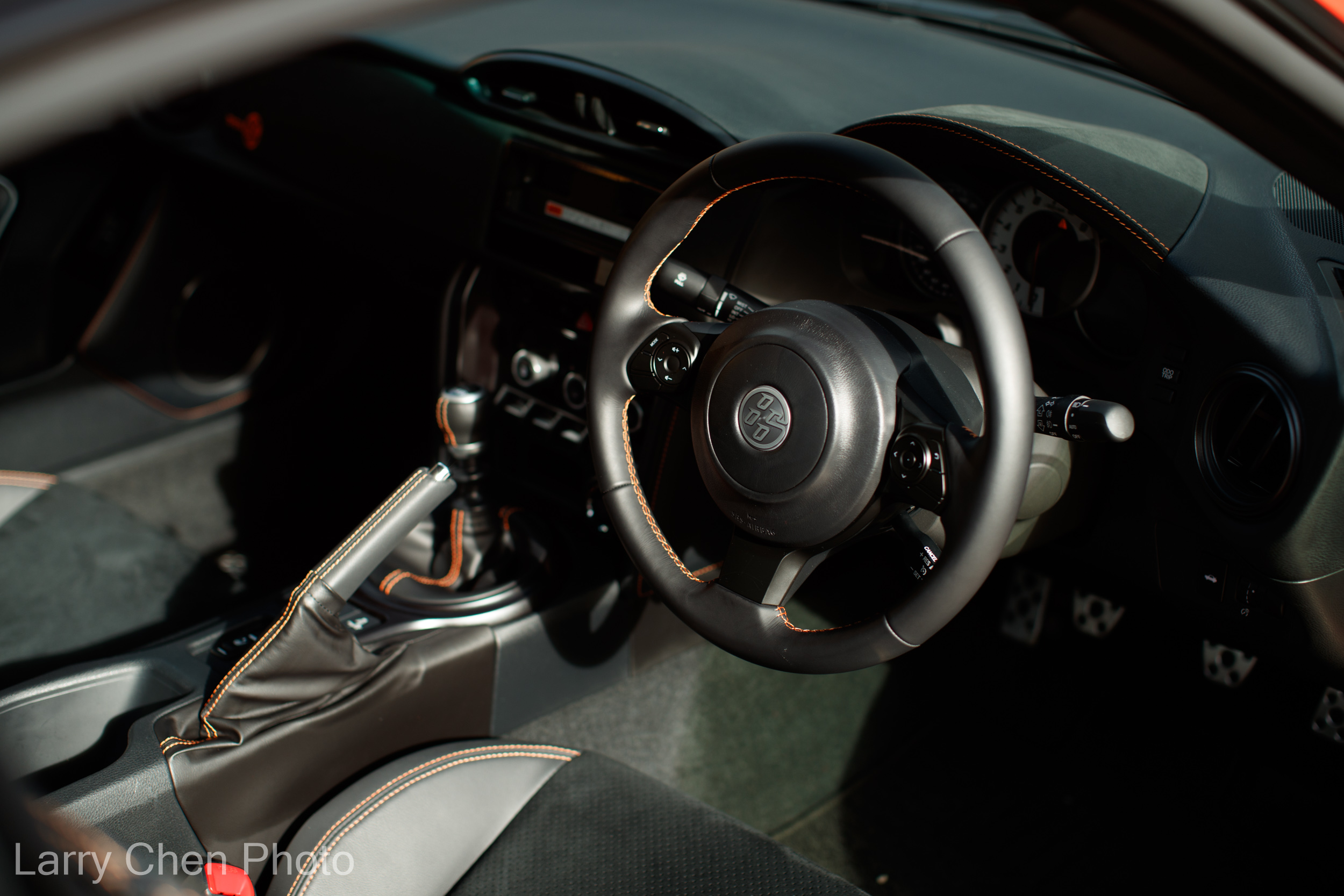 Think of this as the most premium 86 you can buy new, with suede all around and orange stitching to match all the paint on all the leather surfaces.
Aside from the special wheels, it also has other features not seen in any other version of the 86 including heated seats and auto climate control.
The 860 is for the enthusiast who wants all the bells and whistles on their everyday sports car, but I could not help to think how cool this would look lowered with a set of nice wheels. That's the Speedhunter in me talking!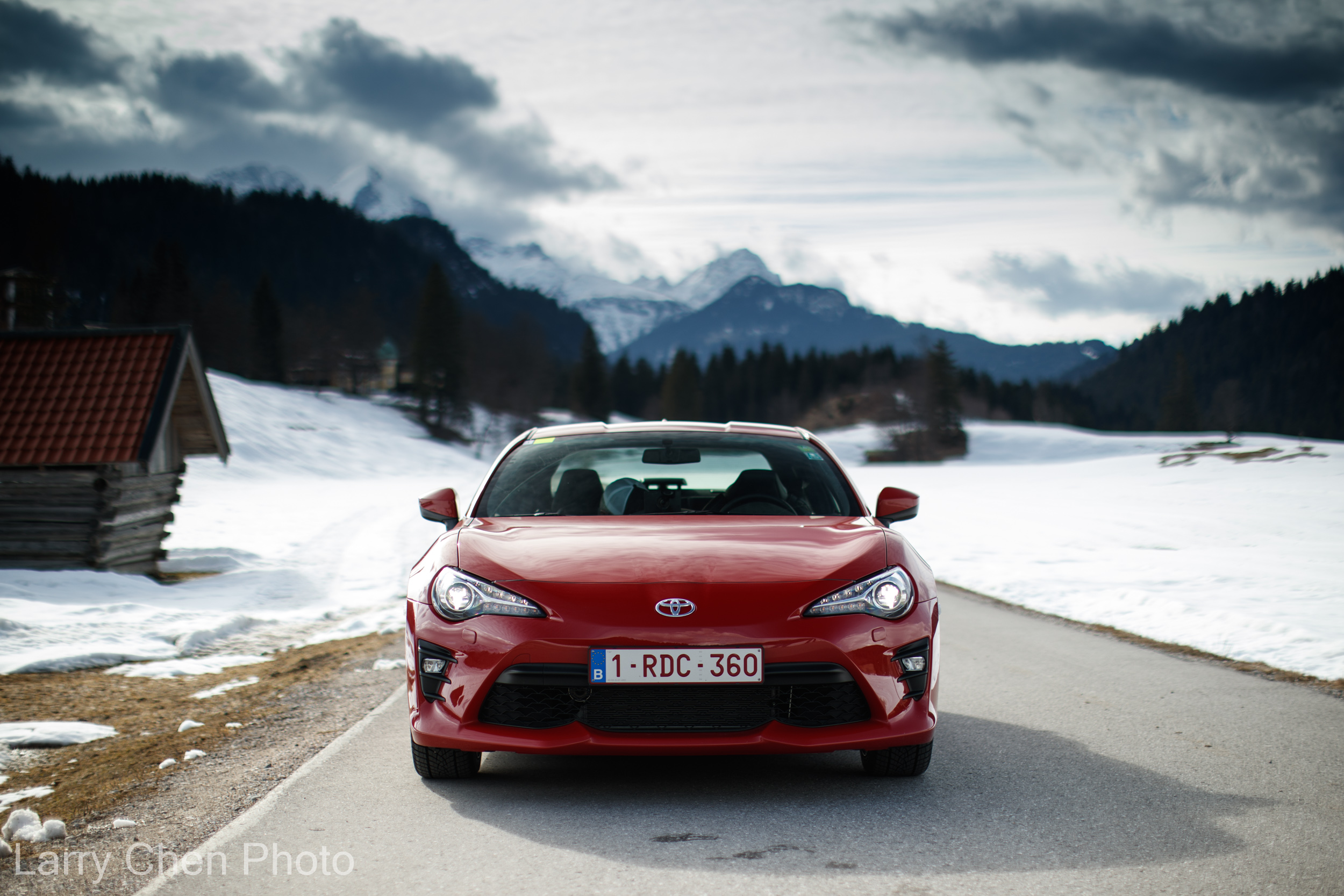 It was back on the road and onto our last leg of the trip to Munich, which of course meant a nice cruise on the autobahn.
For much of the trip we had to stick closely to the posted limits as the Swiss police don't really have a sense of humor when it comes to speeding, but I have to say that it was really nice to finally stretch the 86's legs. With my c0-pilot sound asleep I drove with the flow of traffic and had a chance to top out at 210km/h (130mph), which the car happily did. While it could go faster, there was no point in testing the limits on winter tires.
Our final stop was the Mandarin Oriental in Munich. I know what you guys are thinking – how is it that press events like this are even a thing? And, what sort of stories are expected in return for what is essentially a 5-star vacation with cars? Well, let me tell you guys that I couldn't be any less expecting of this sort of treatment.
There was once a time where I went to the SEMA Show and slept on the floor of four different hotel rooms, one for each night of the event. And in order to save the cost of flights, I used to help some of the Formula Drift teams tow their race cars across the country, just so I could get to events to photograph them.
So, when I get to eat at a place like Nobu at the Mandarin Oriental, I definitely count my blessings that I have made it to this point.
Of course, no trip to Munich is complete without a stop in at the famous Hofbräuhaus beer hall. Many stories from the trip were shared over a constant flow of liquid gold, so it's a bit hard for me to recall what we actually talked about.
The next morning I boarded a direct flight from Munich back to Los Angeles. Despite it having been an amazing trip, I have to say it was such a welcome sight to see my home having been on the road for three weeks, from hotel room to hotel room. It's a very normal thing for me to wake up wondering where I am in the world or more importantly where the heck is the bathroom because it's so very dark. Poor me, right?