Chapter One: Goodwood FOS
The Goodwood Festival of Speed is one of those events that I first heard about as a kid.
Every year I'd see all the awesome photos and videos from the event, and it would make me insanely jealous. The cars, the culture, and of course the people – attending the Festival of Speed has been on my bucket list for a very long time.
Unfortunately for me though, the event has always seemed to land on the same weekend as the Pikes Peak International Hill Climb, which means I was yet to tick it off my list. However, this year the stars aligned – PPIHC and FOS were one weekend apart.
I went from the greatest hill climb in the world to the most glamorous hill climb and motoring festival in the world.
To see in person the vehicles that I'd only seen in pictures and print for my whole life was a dream come true.
The cherry on the top was the fact that they were being pushed to their limits on what is essentially a street/mountain road course that also happens to be a driveway.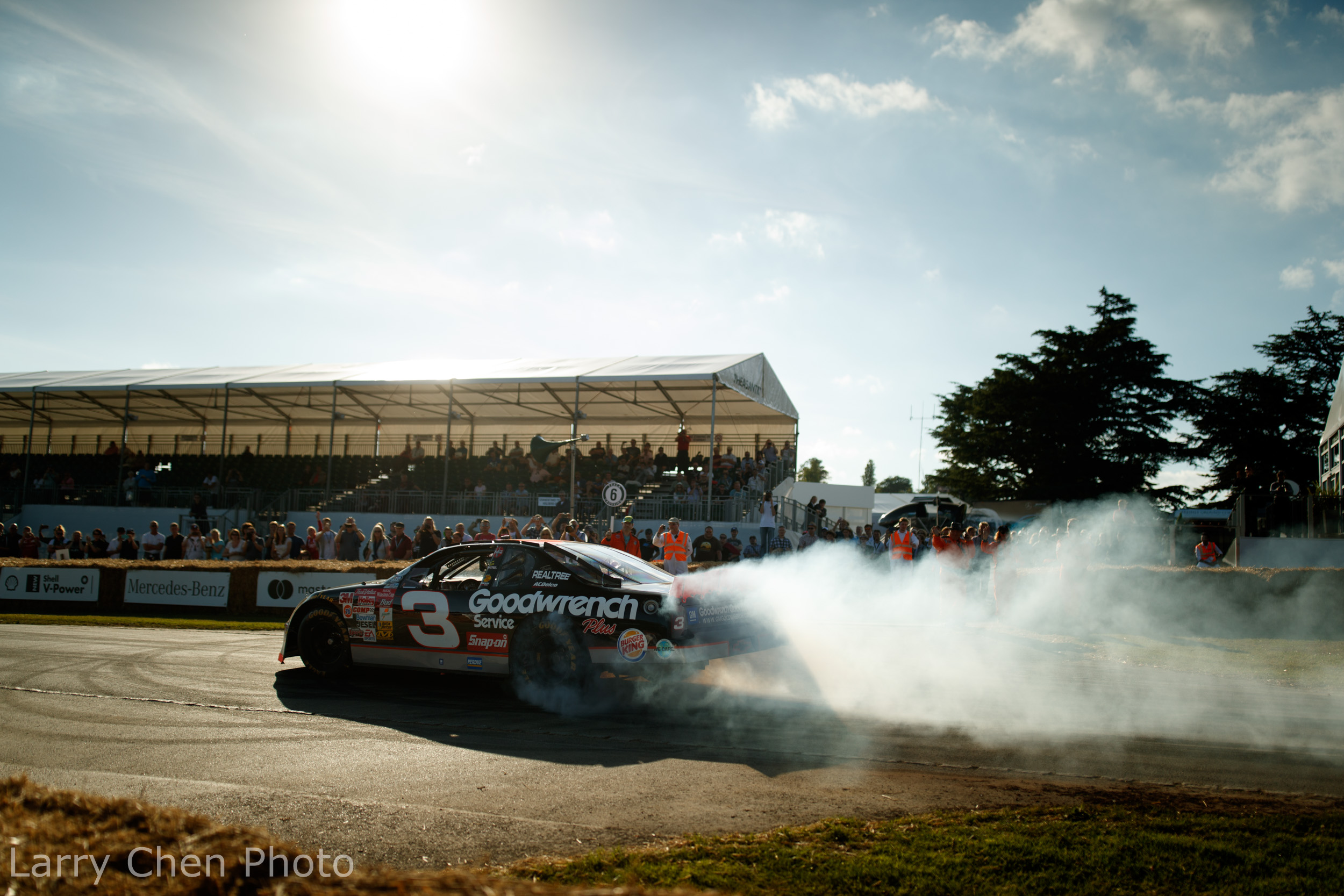 It really opened my eyes to a lot of things. For example, I had no idea that Europeans liked NASCAR.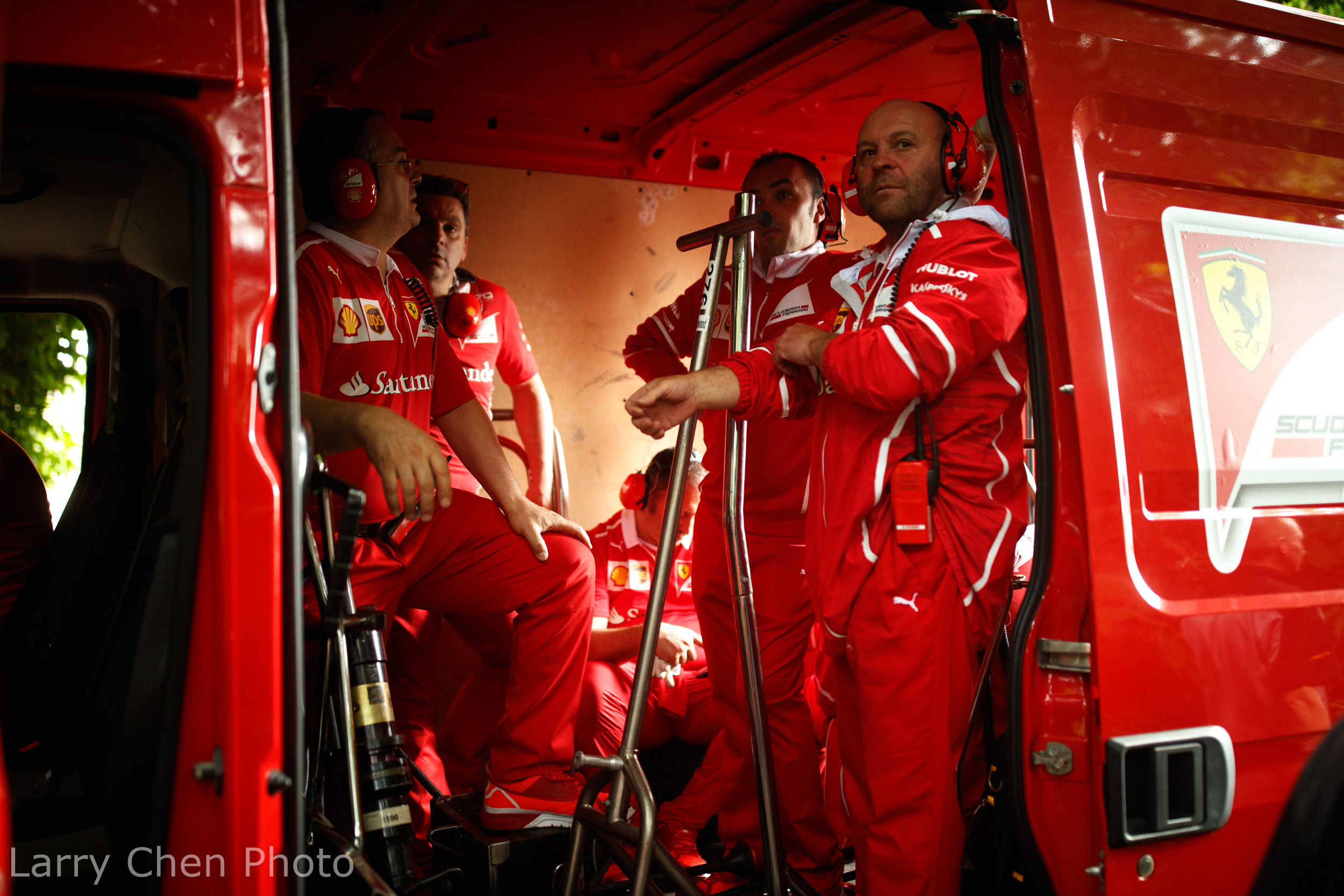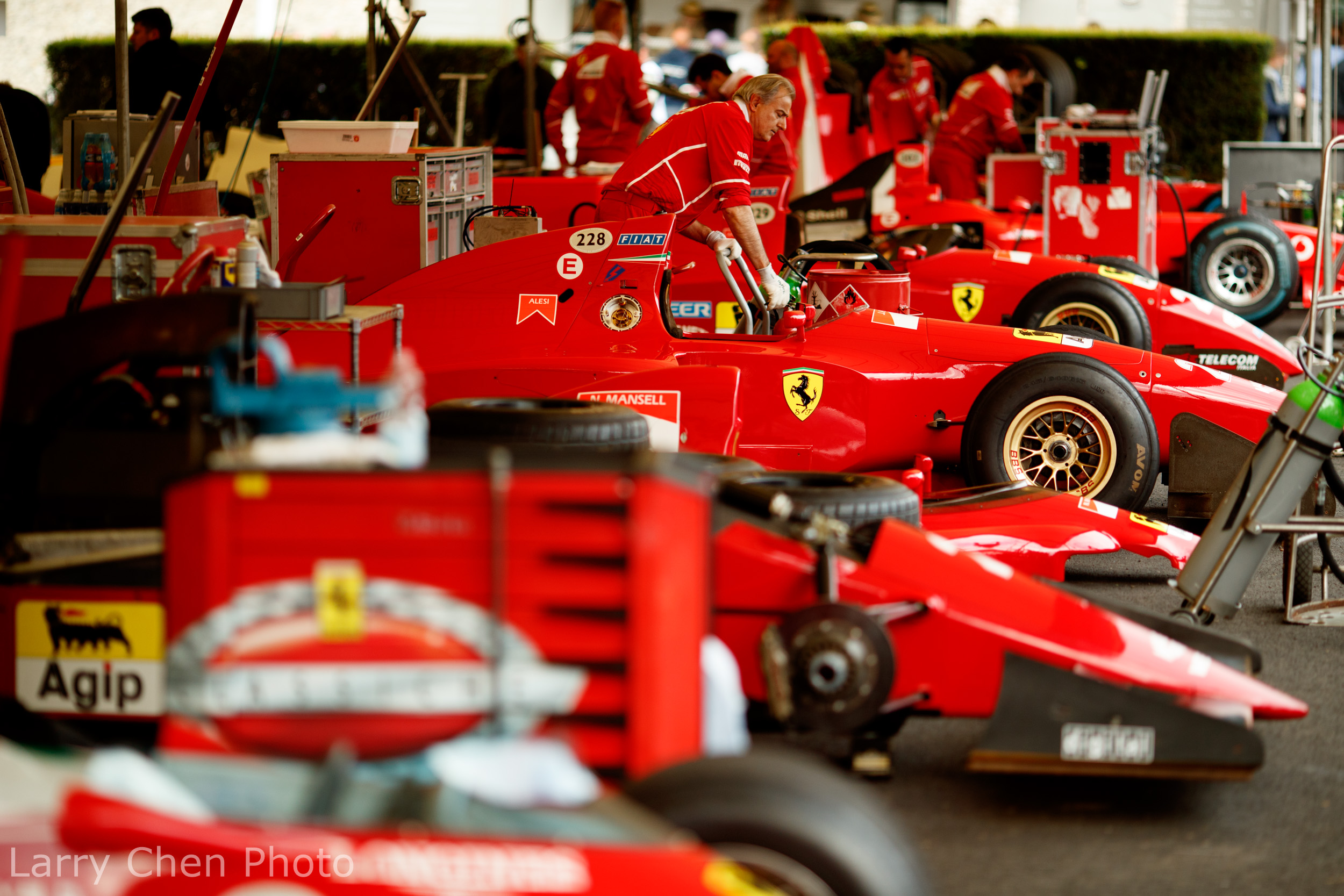 The Ferrari presence was absolutely massive due to the 70th anniversary celebrations. There was a sea of beautiful red machines all around the paddock.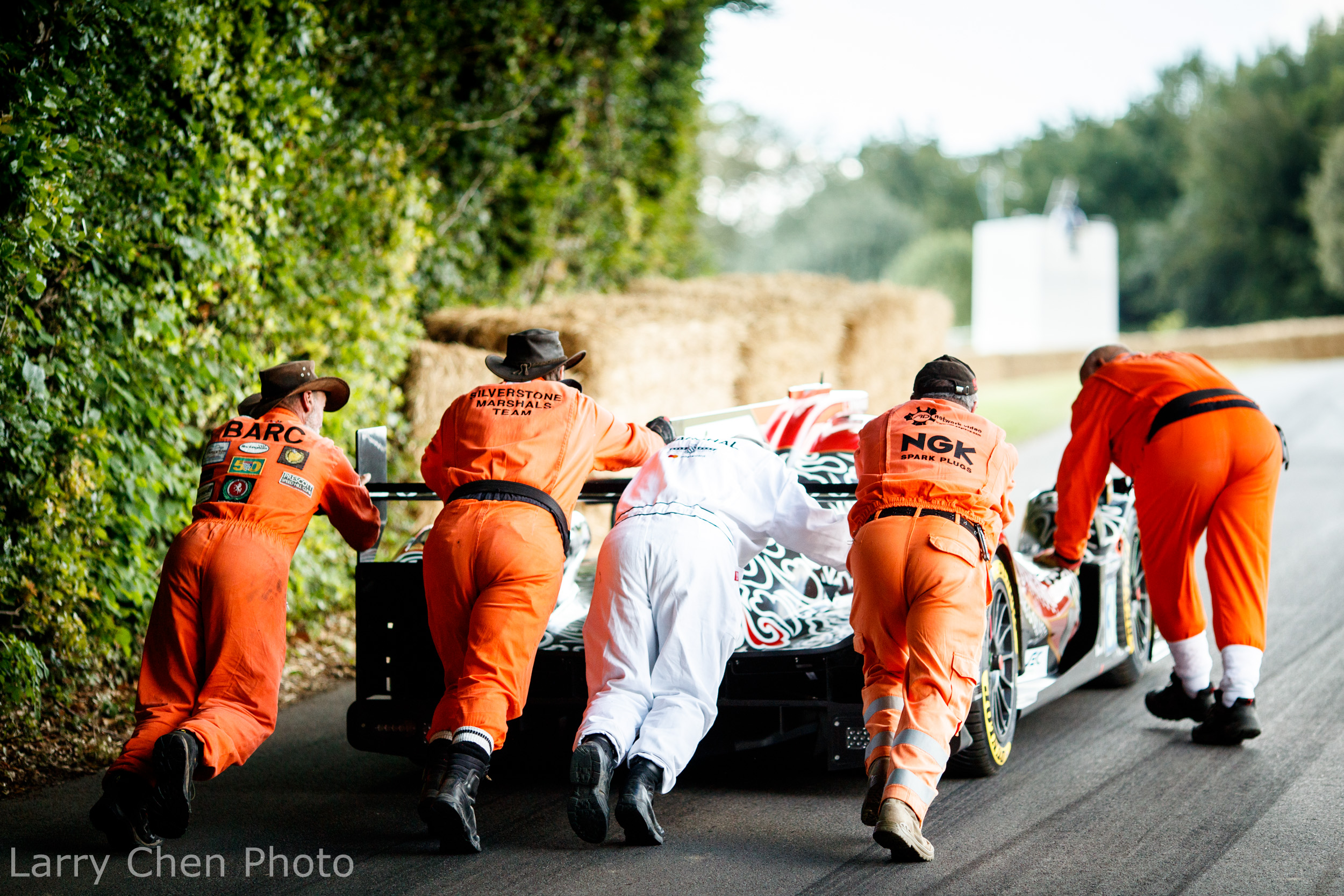 Paddy and Jordan absolutely killed it with their findings from this year's Goodwood Festival of Speed, so there's little point in me repeating the narrative.
Instead, I'm just going to share with you my favorite photos from the event, Through My Lens style, with a few comments added here and there. Enjoy!
Chapter Two: Open Wheel Burnouts
Safety car burnout? Why not!
For 2017, the Festival of Speed had a drift invasion with six drivers from all over the world coming to put on an amazing show. Not pictured is Mad Mike Whiddett, the man responsible for introducing the sport of drifting to the hill climb.
James Deane threading the needle next to the Flint Wall. One little mistake could end in disaster; just look how close he was cutting it to the straw barriers.
For many people it was the first time they had ever seen drifting in person. I'm pretty sure the tandem donuts blew everyone's minds.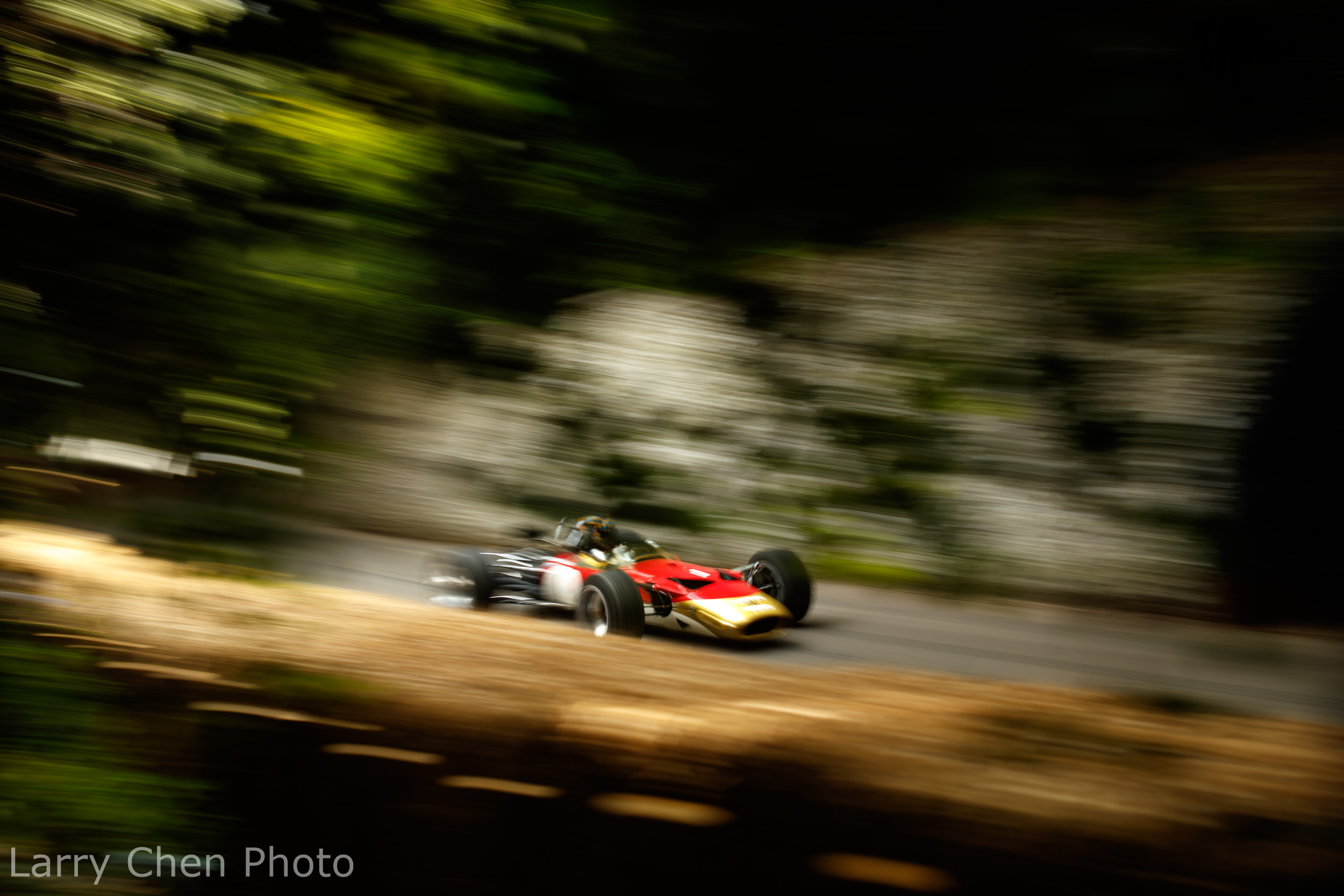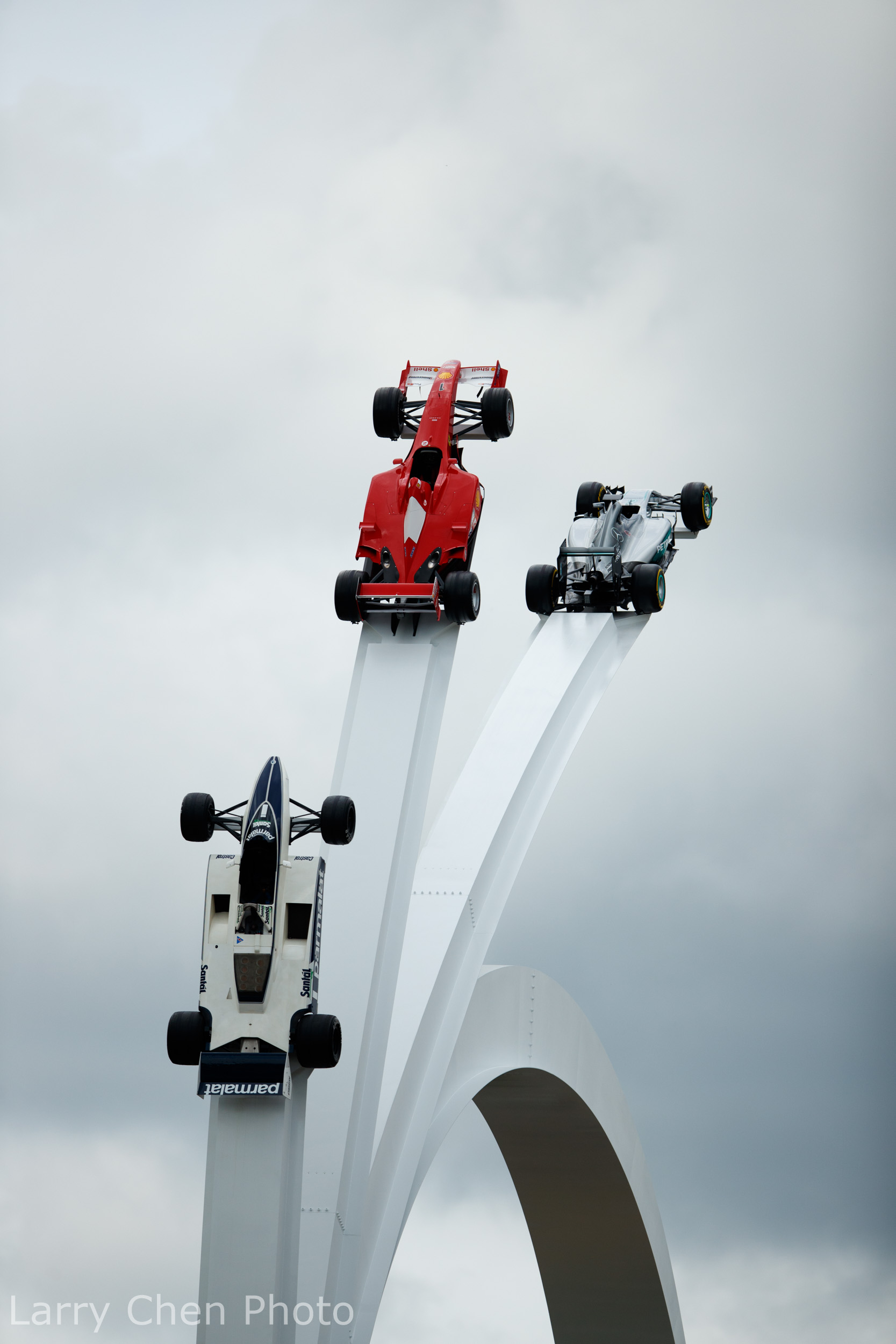 It was so much fun for me to check out the old liveries and textures found on these old race cars.
The teal and blue colors of a Falken drift car ripping up the front of Lord March's driveway – who would have ever thought.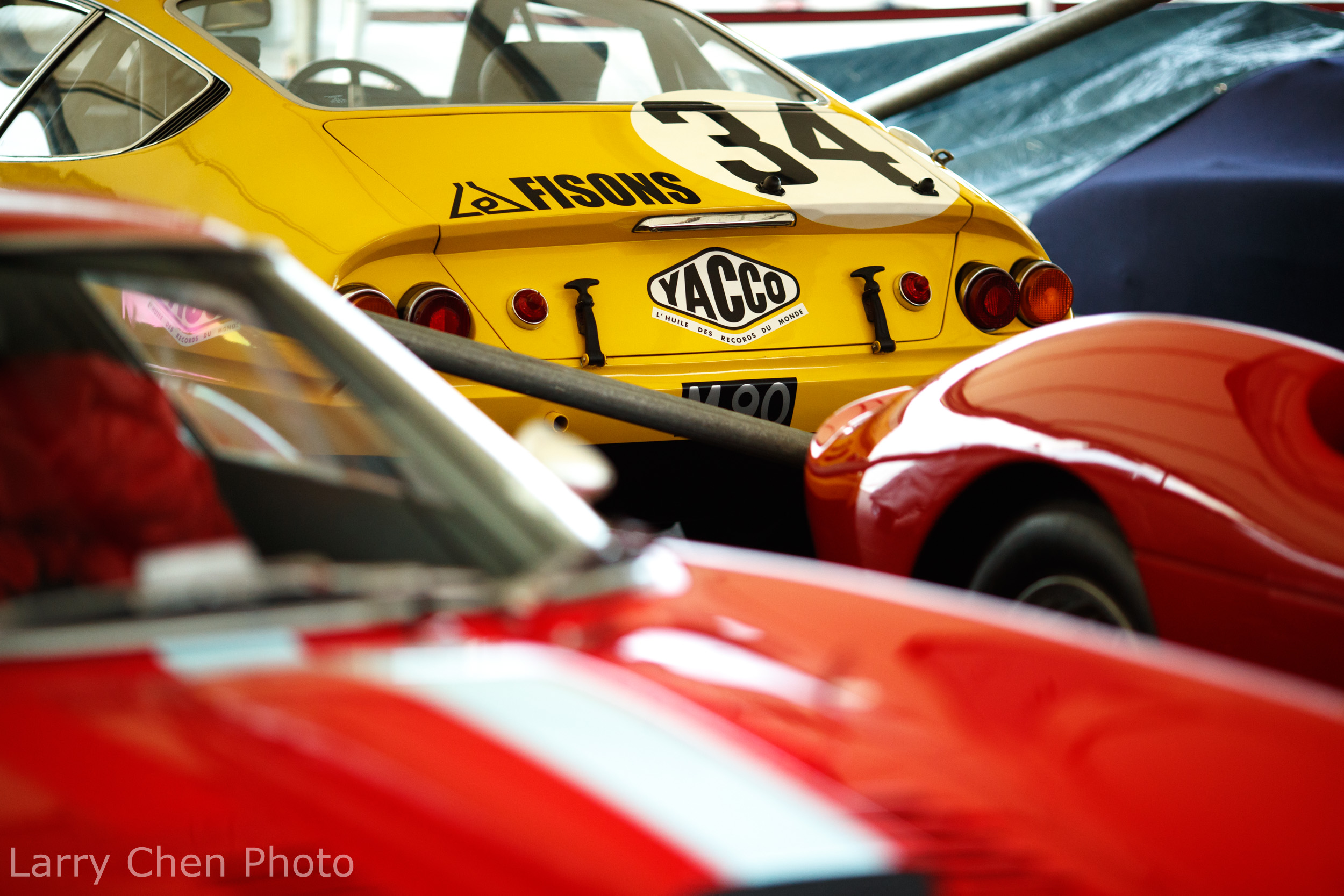 This IMSA Audi S4 GTO was definitely one of my favorites. I never had a chance to see something like this race, so it was such a treat to hear it power up the hill spitting flames the whole way.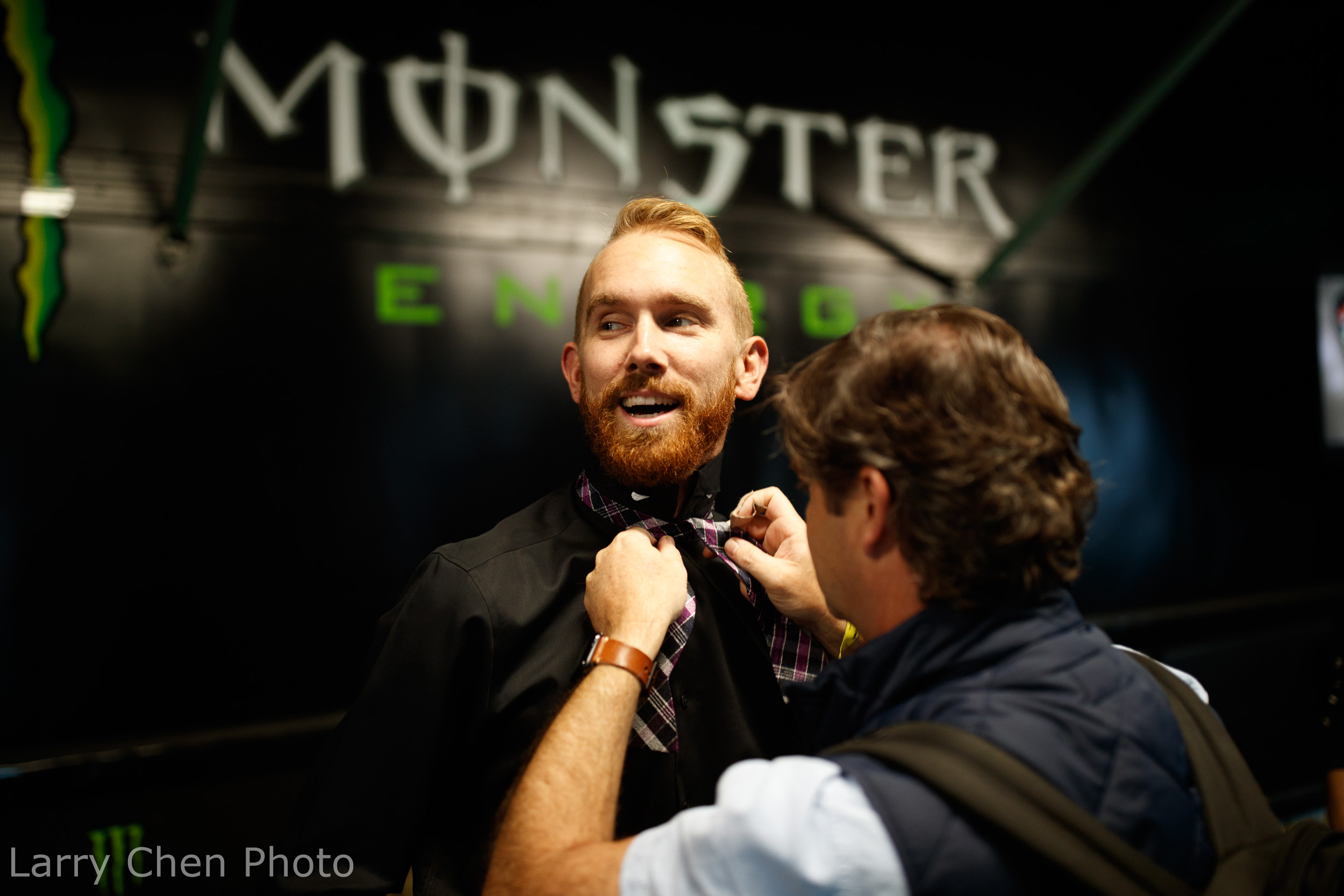 Chris Forsberg and all of the other drifters had a chance to go to the Goodwood ball, which I was super jealous of. Maybe one year…
I was really surprised that more people didn't take advantage of the empty paddock after the racing had stopped; it seems as though everyone just leaves during the best light. I guess I shouldn't complain as it allowed me to get some clear shots.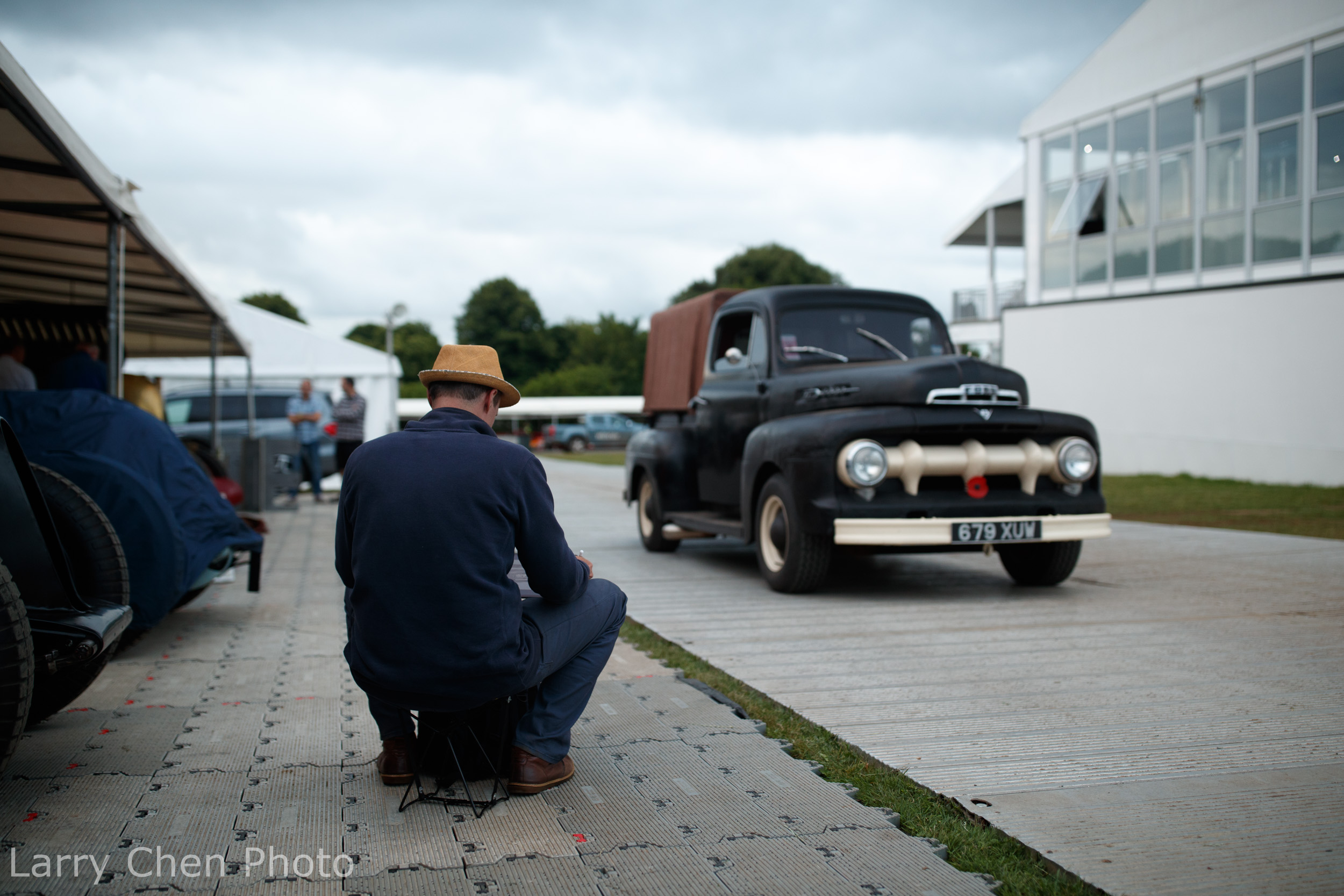 This guy also took advantage of the solitude. What a cool drawing.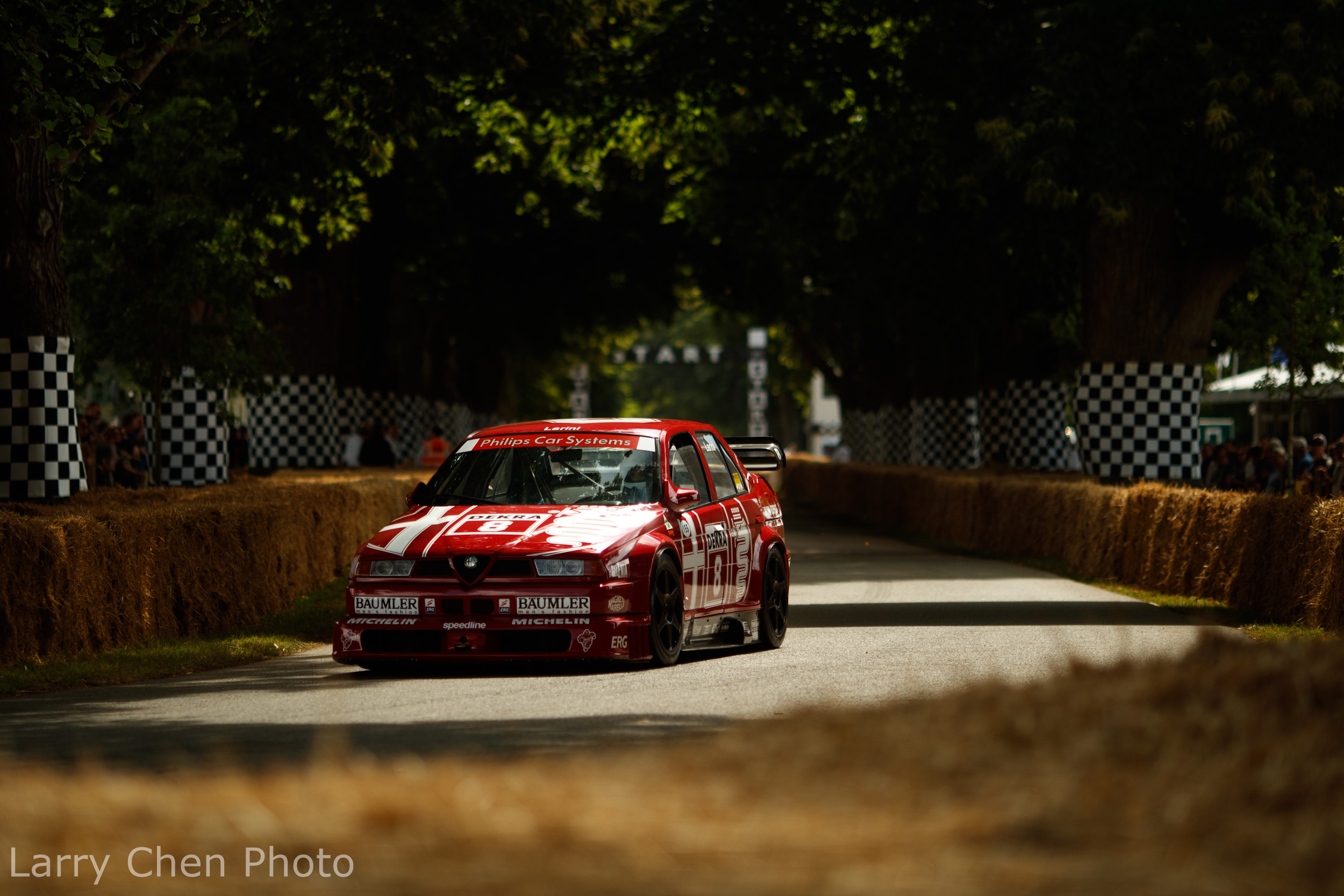 It seemed so crazy that I had just shot this car at Luftgekühlt 4, and here it was at the Goodwood Estate.
Chapter Three: Circle Burners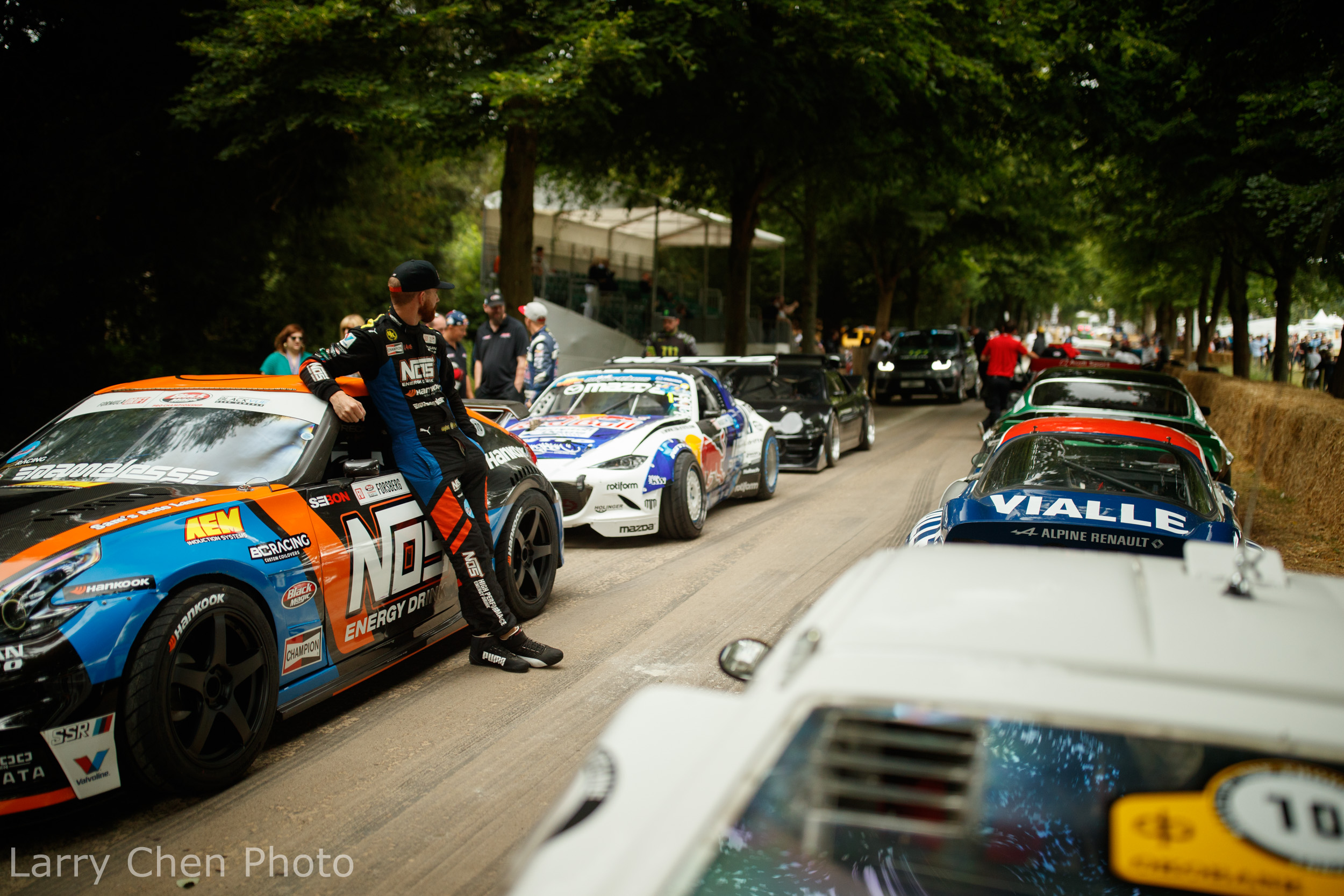 This is one of the main reasons why I loved the Festival of Speed. Seeing drift cars, that are fairly new-age in terms of motorsports, parked next to legendary rally and race cars just blew my mind.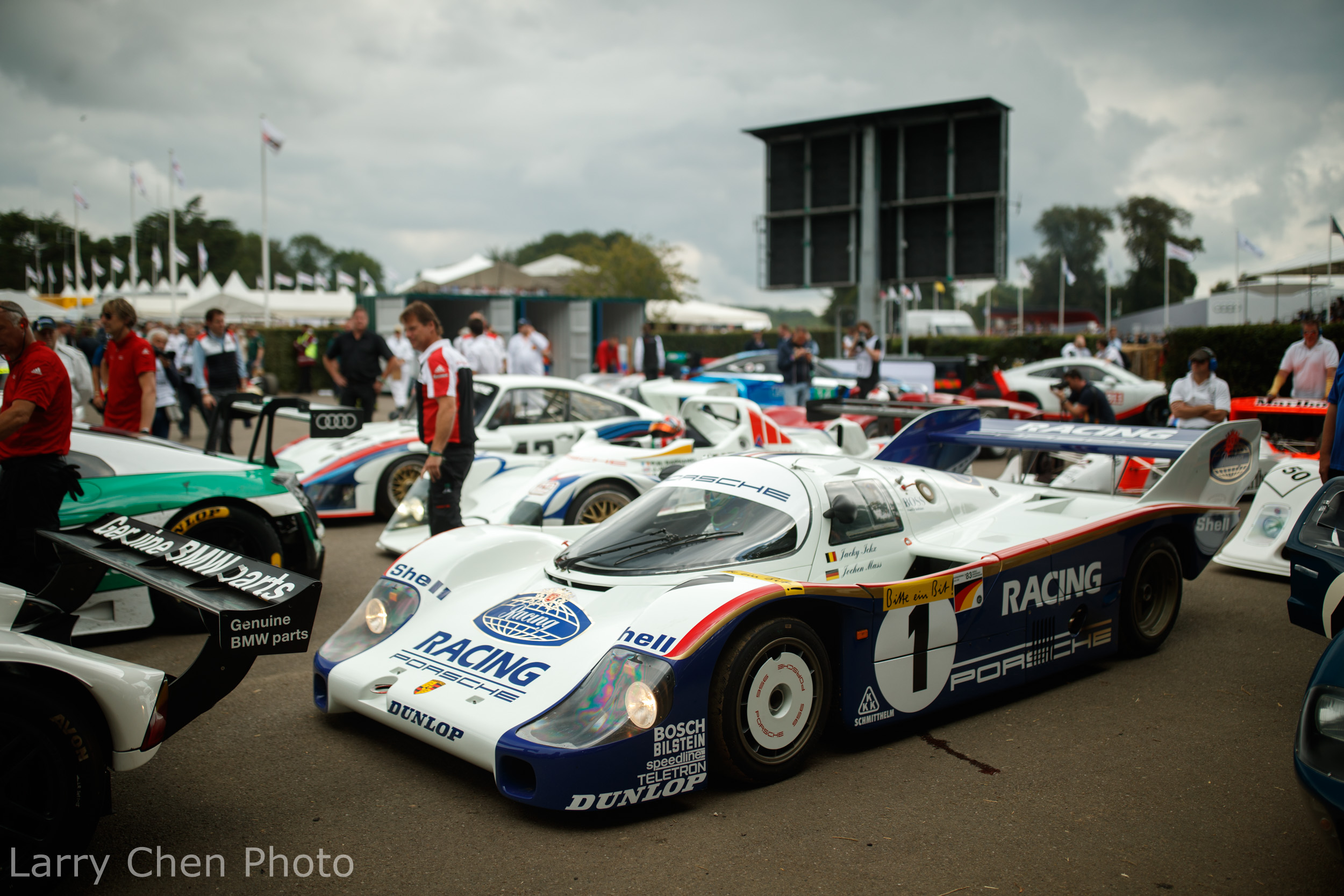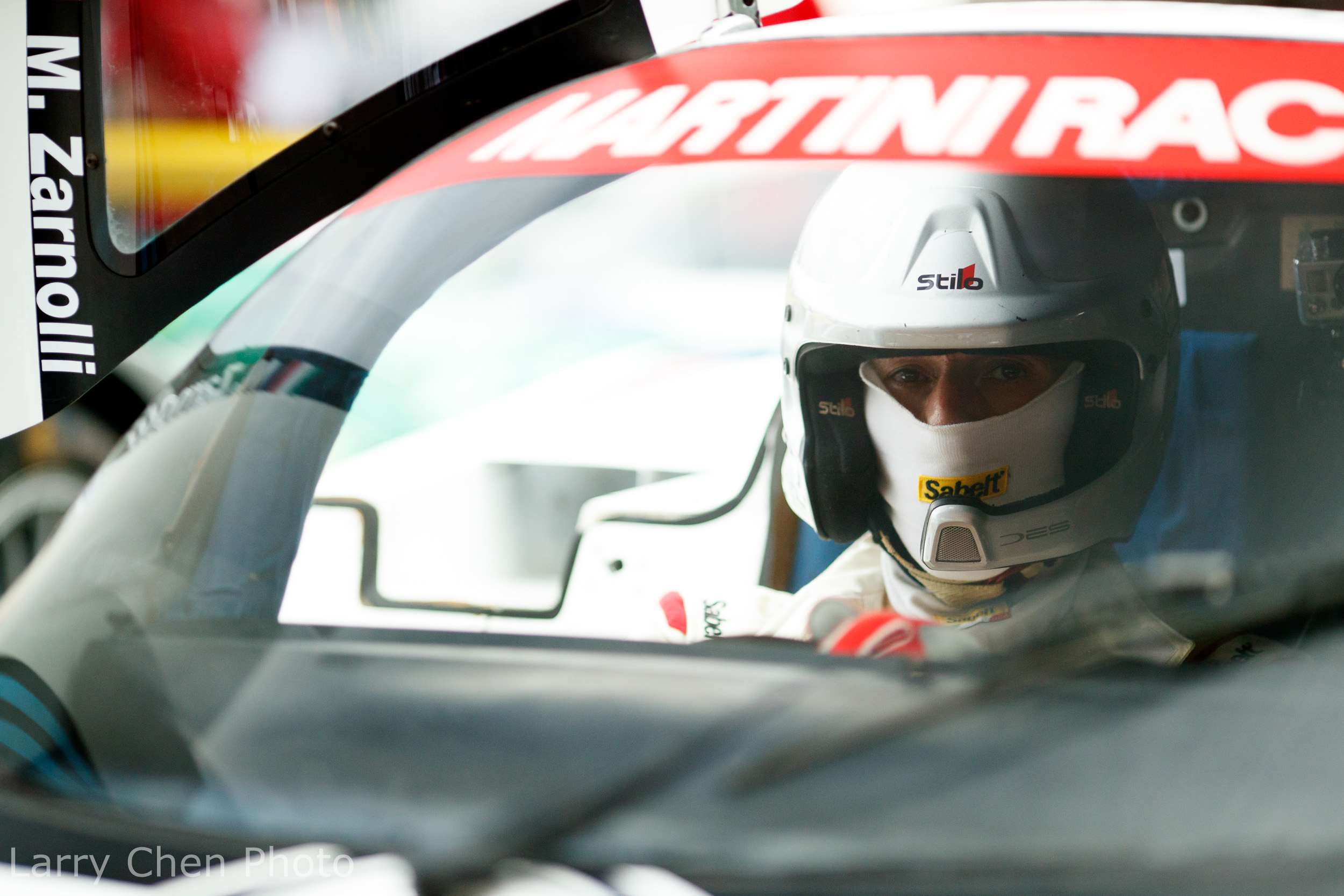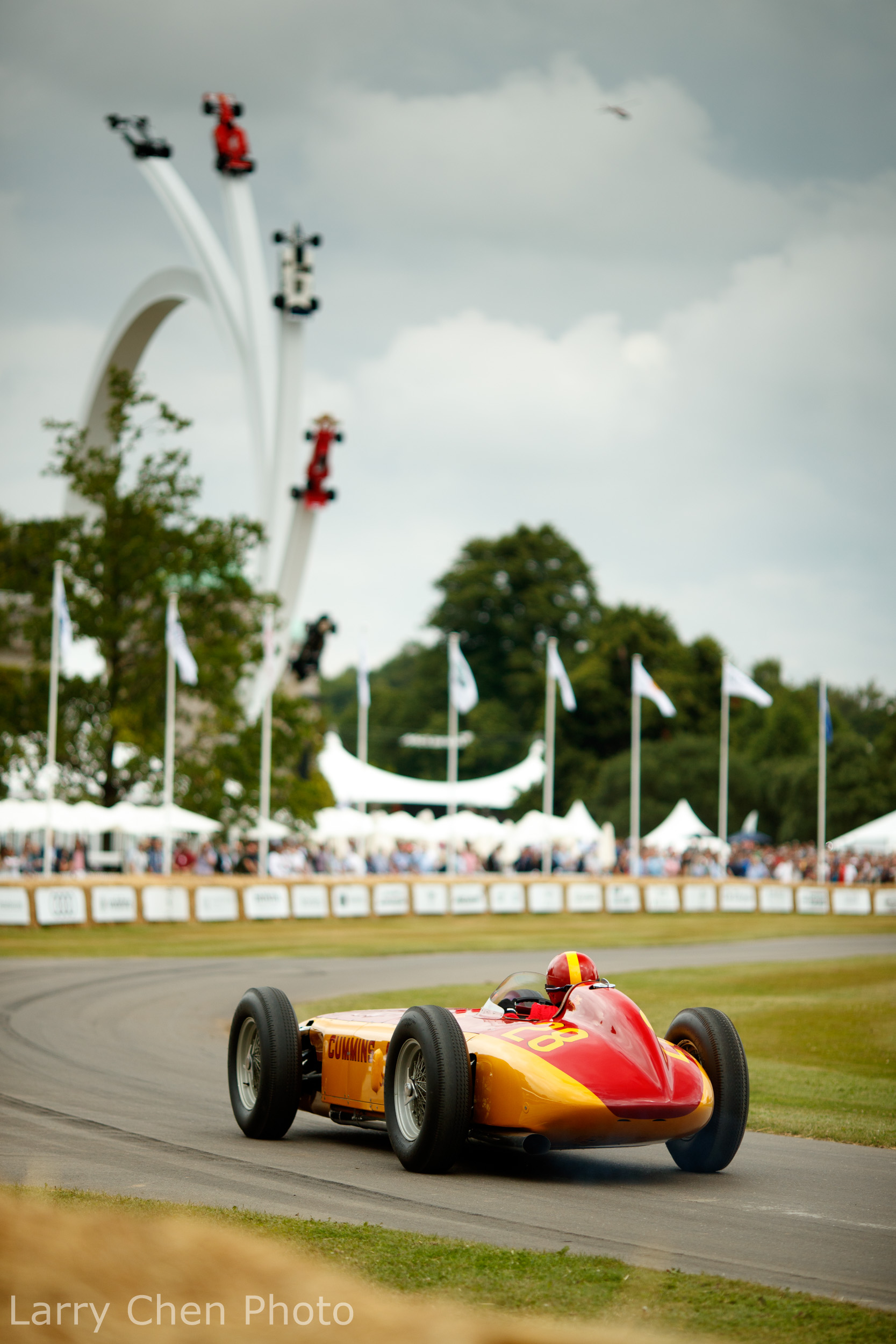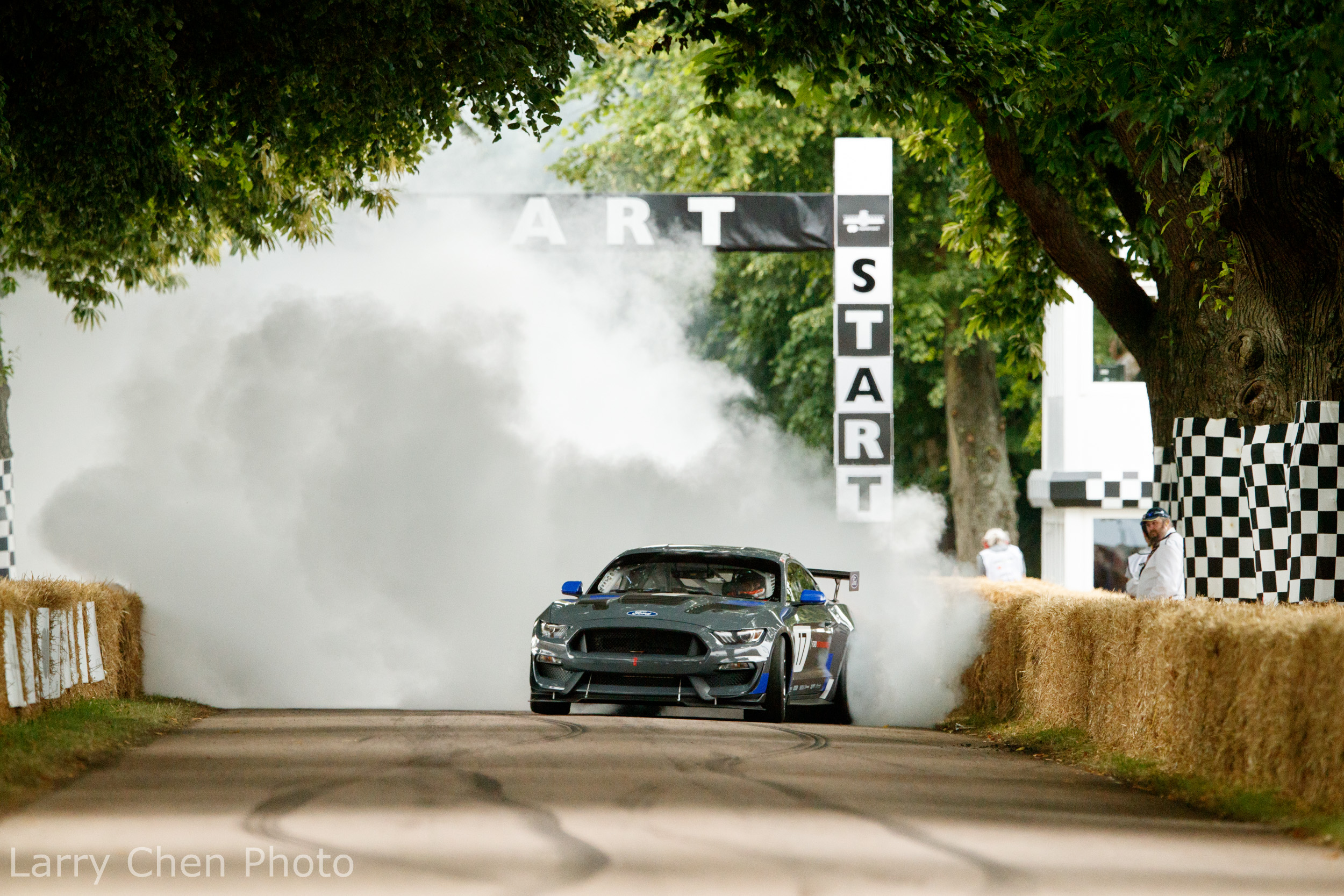 That's one way to smoke out the entire starting line.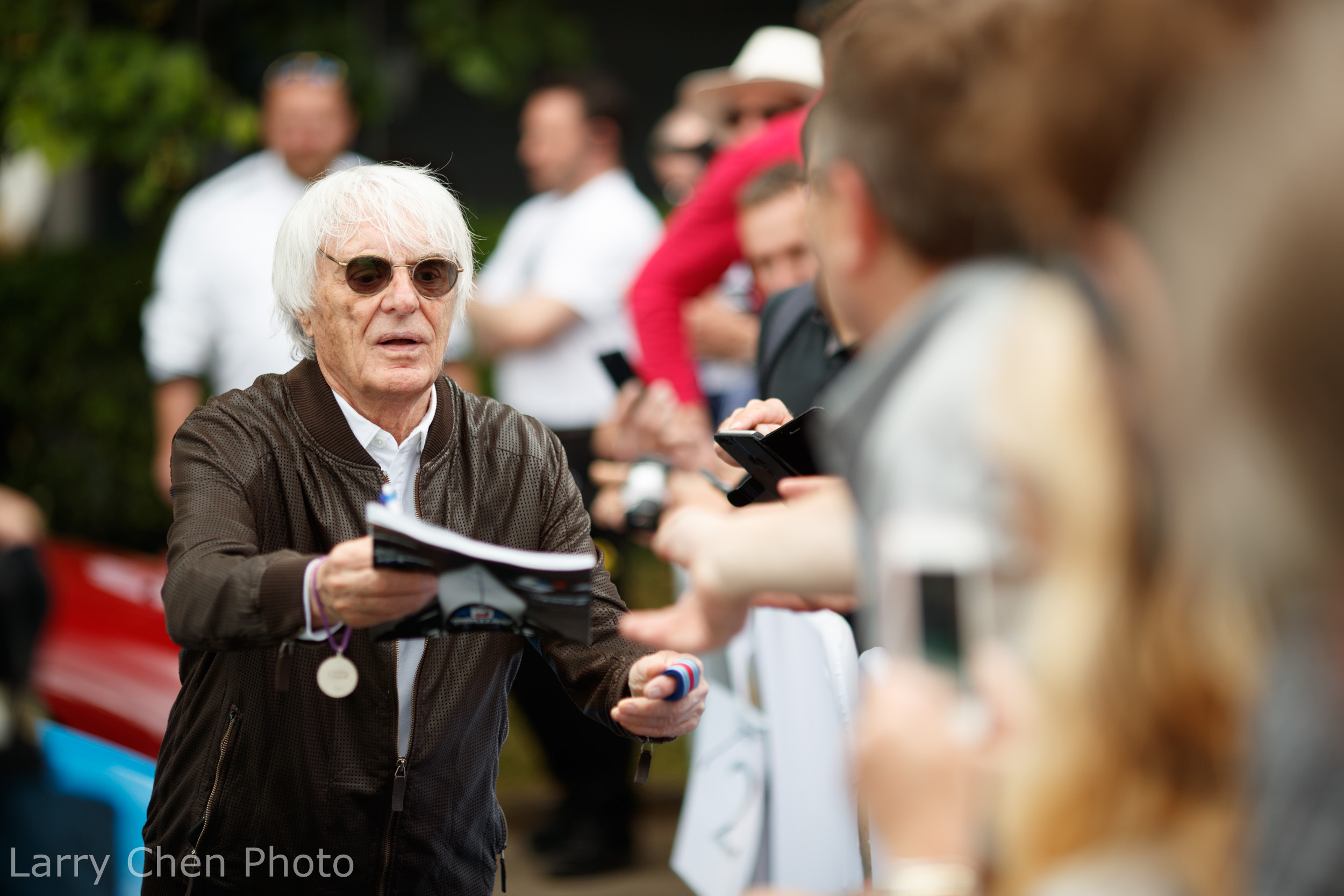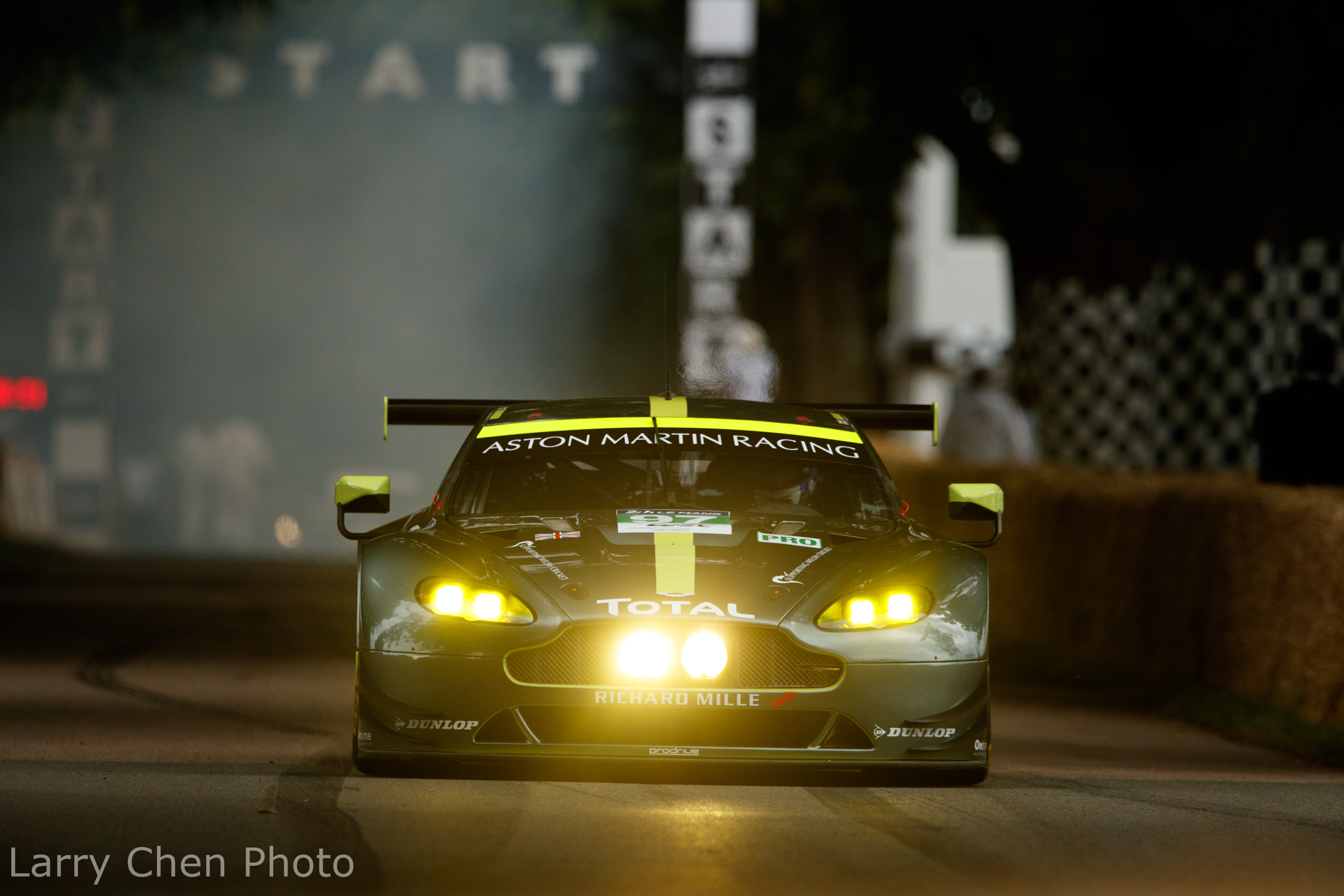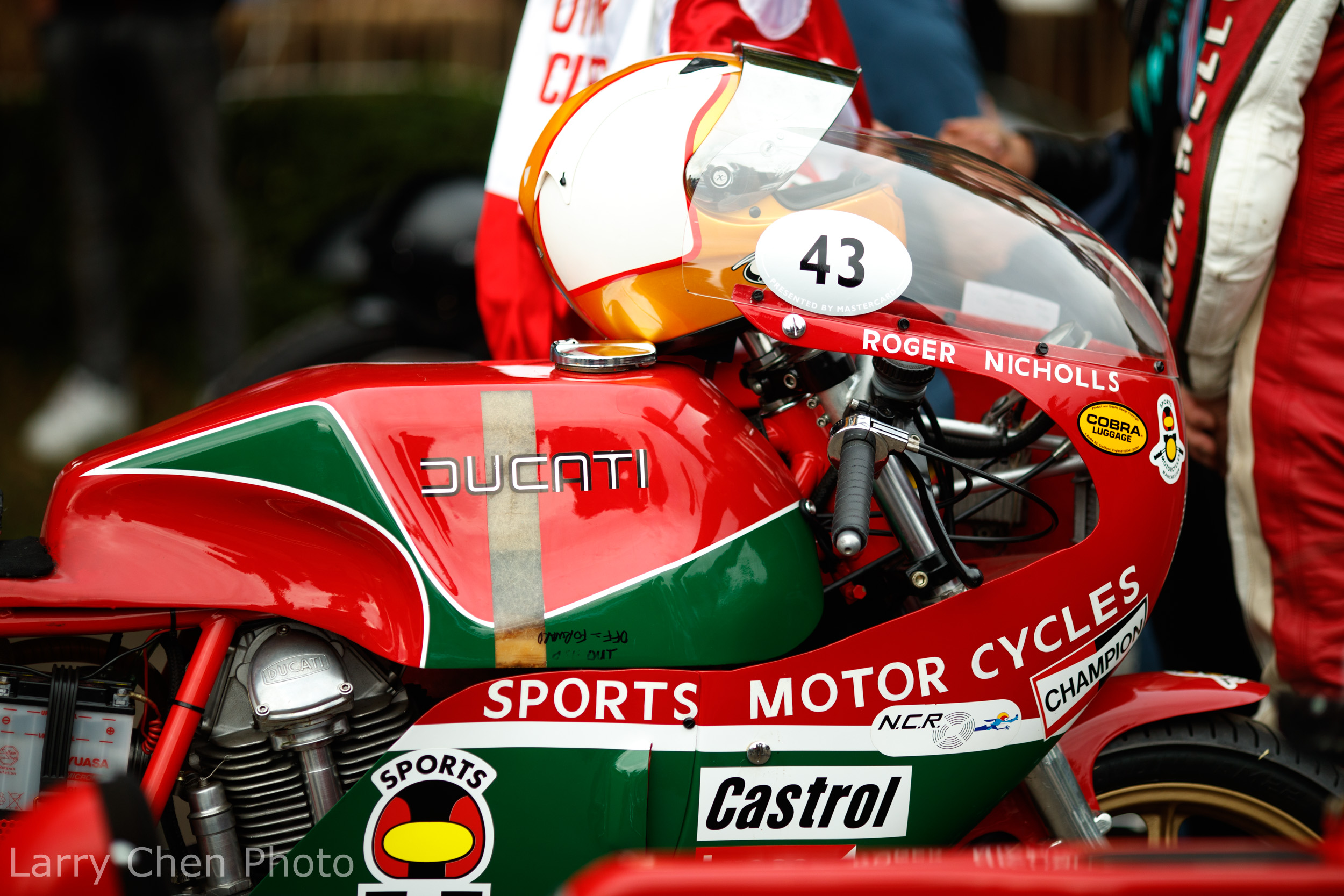 'Hello? Sorry, I can't hear you over all the awesomeness going on.'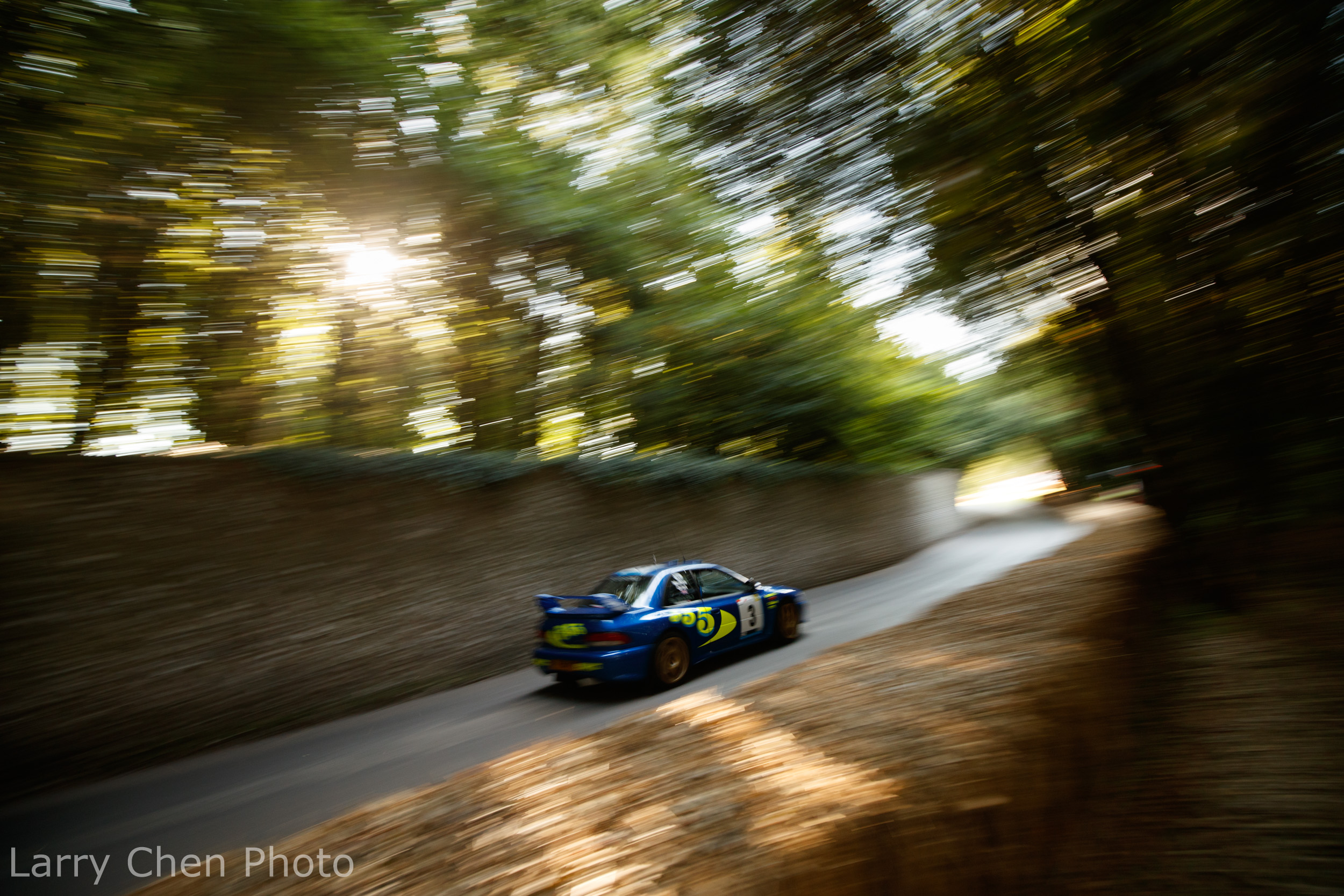 I never had a chance to see the legendary Colin McRae drive in real life, but I am glad to at least see his legacy continue thanks to those who look after his old race machines.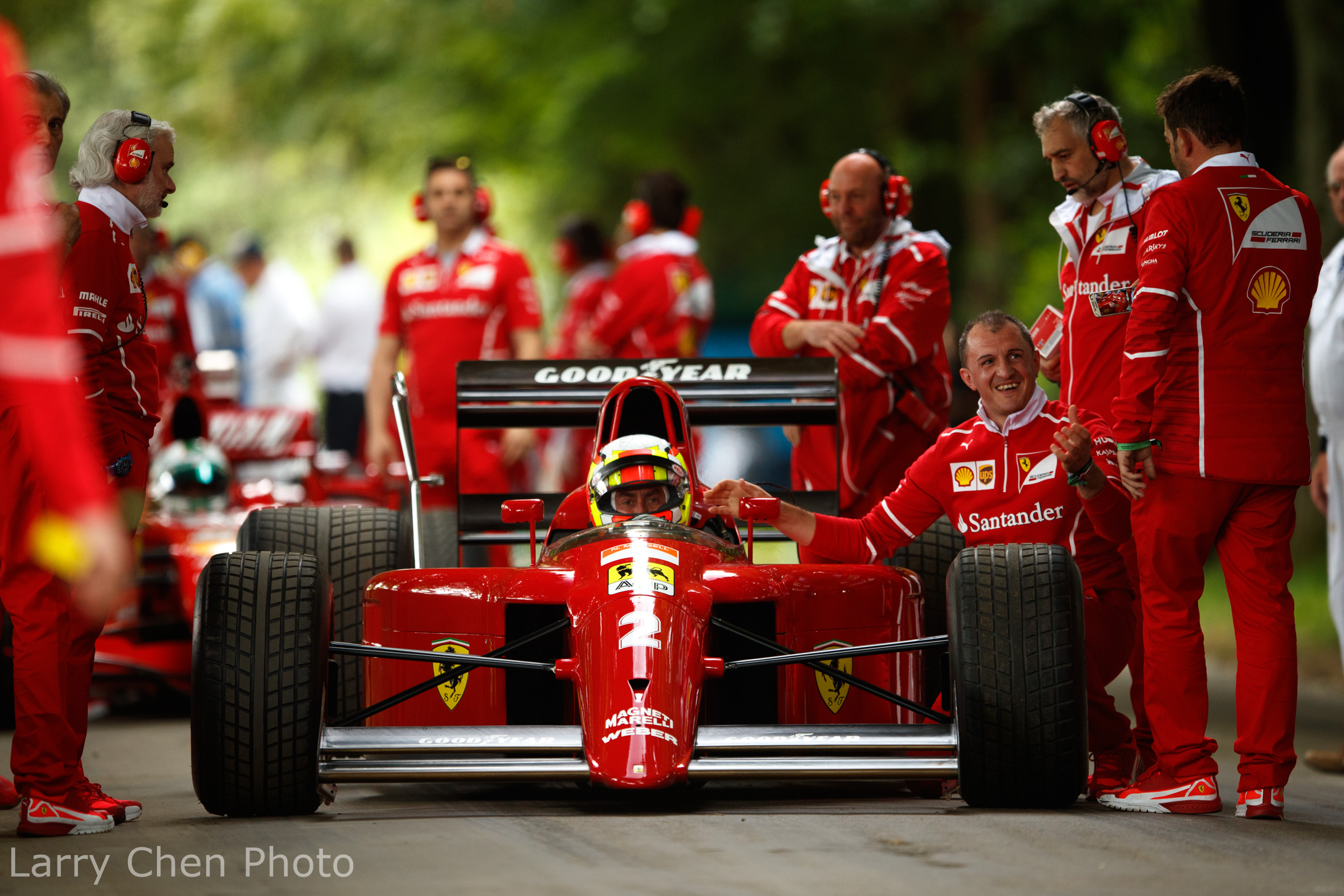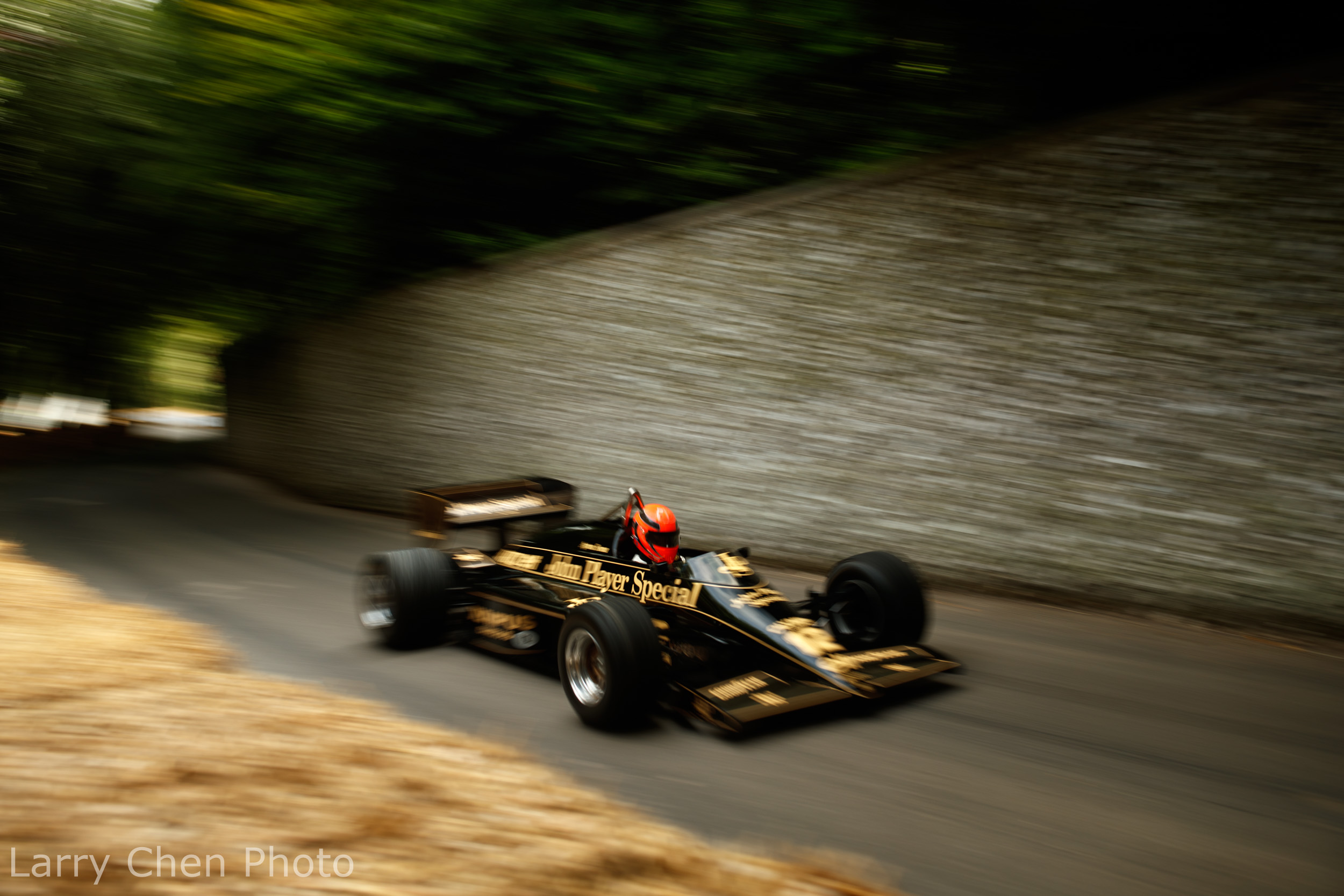 Believe it or not, but to this day I have still not shot an F1 race. While a few of the other Speedhunters have, I just haven't had the time in recent years to check one out. I think shooting Goodwood has satisfied me for a few more years though…
It was cool to see the new Ford GT running up the hill. How good does this thing look in yellow?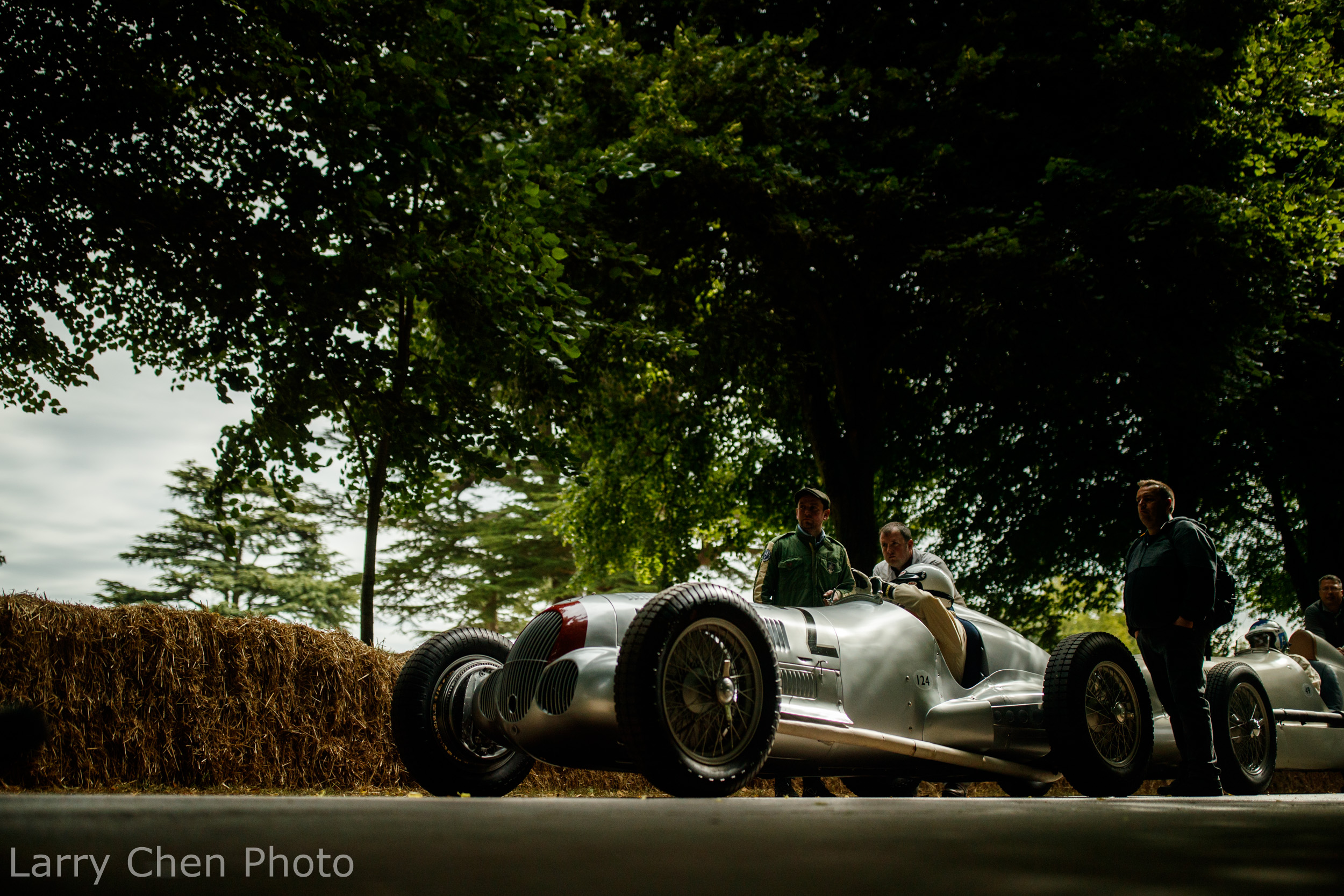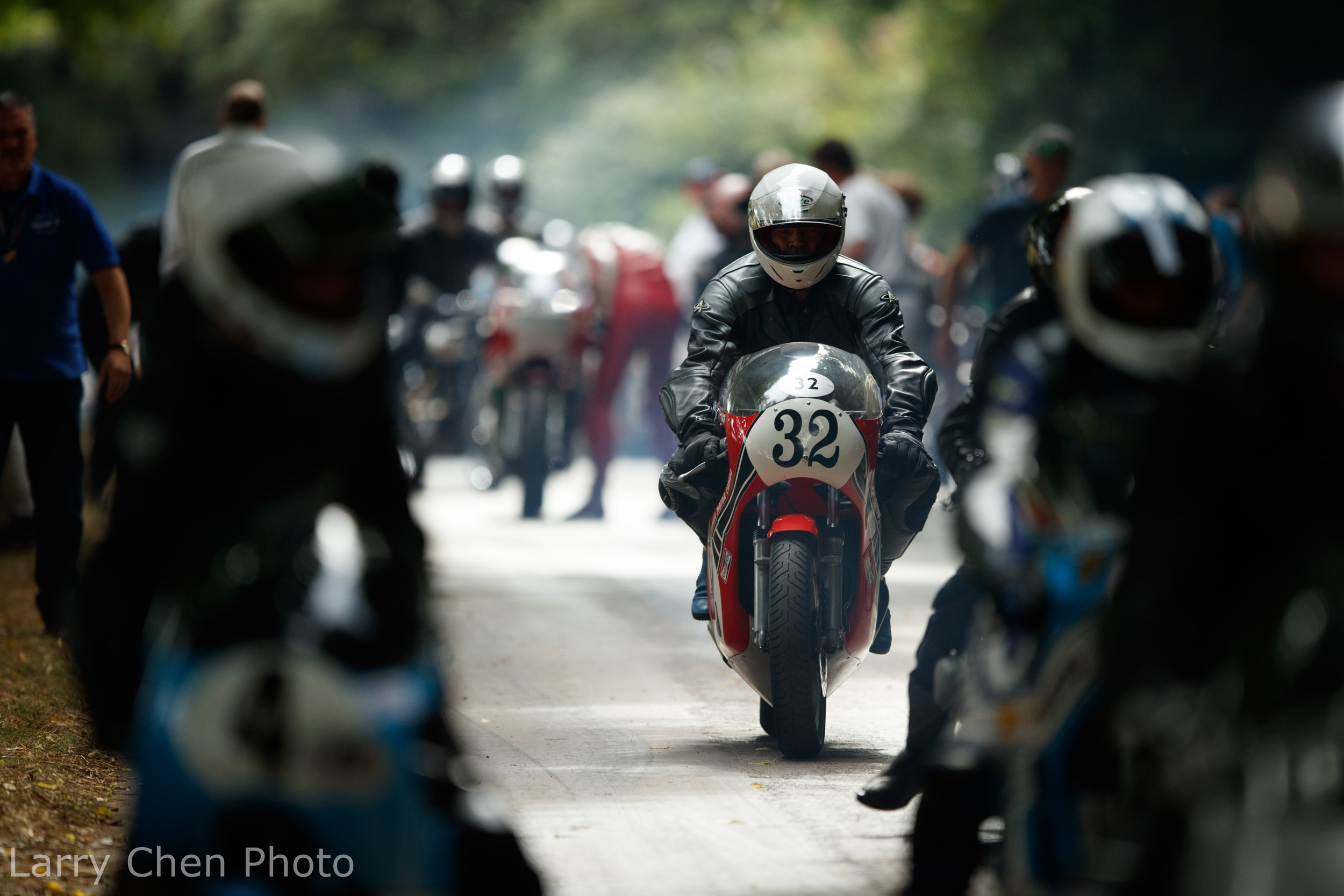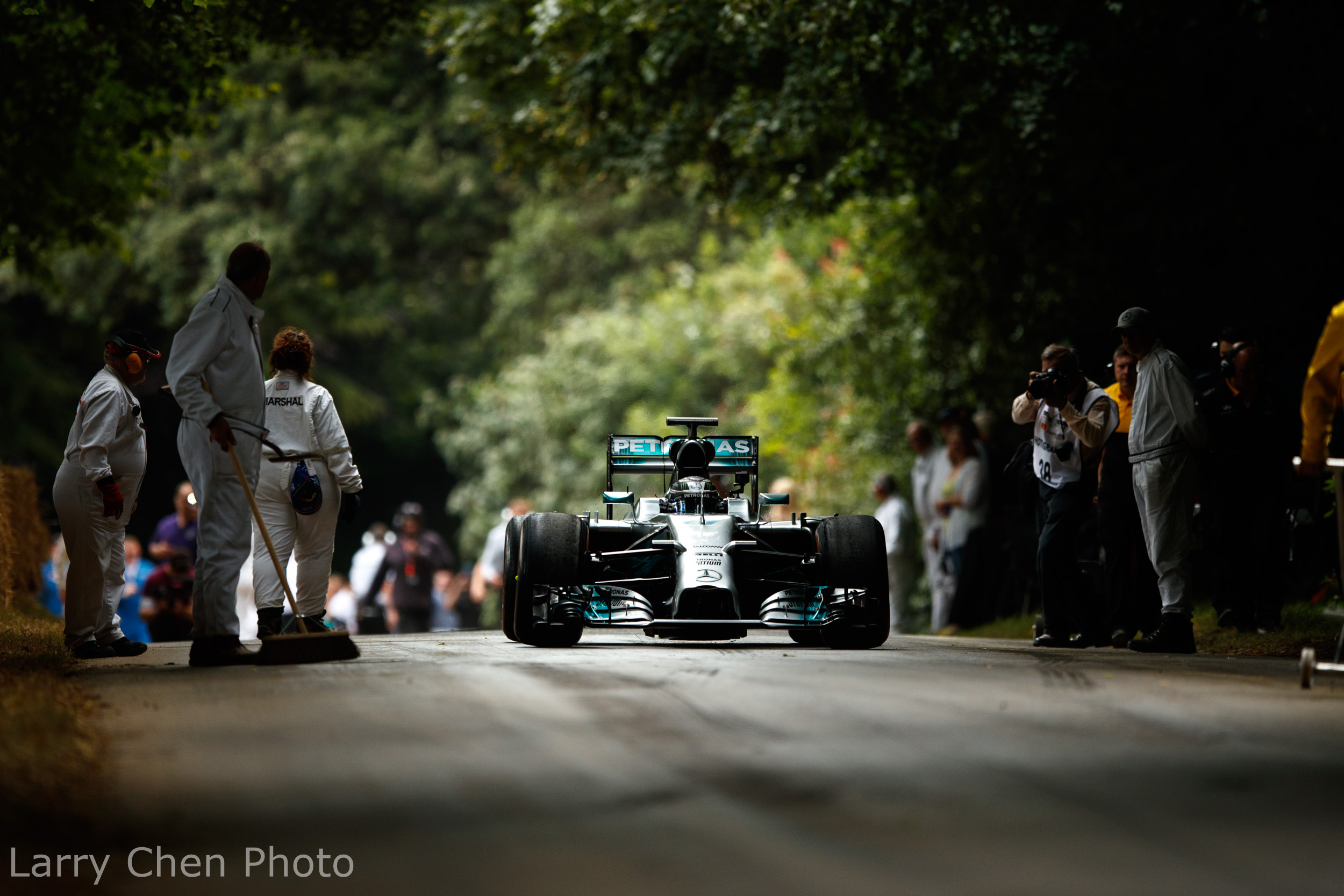 I was amazed to see how many people it took just to support a single F1 car, and they were only making exhibition runs.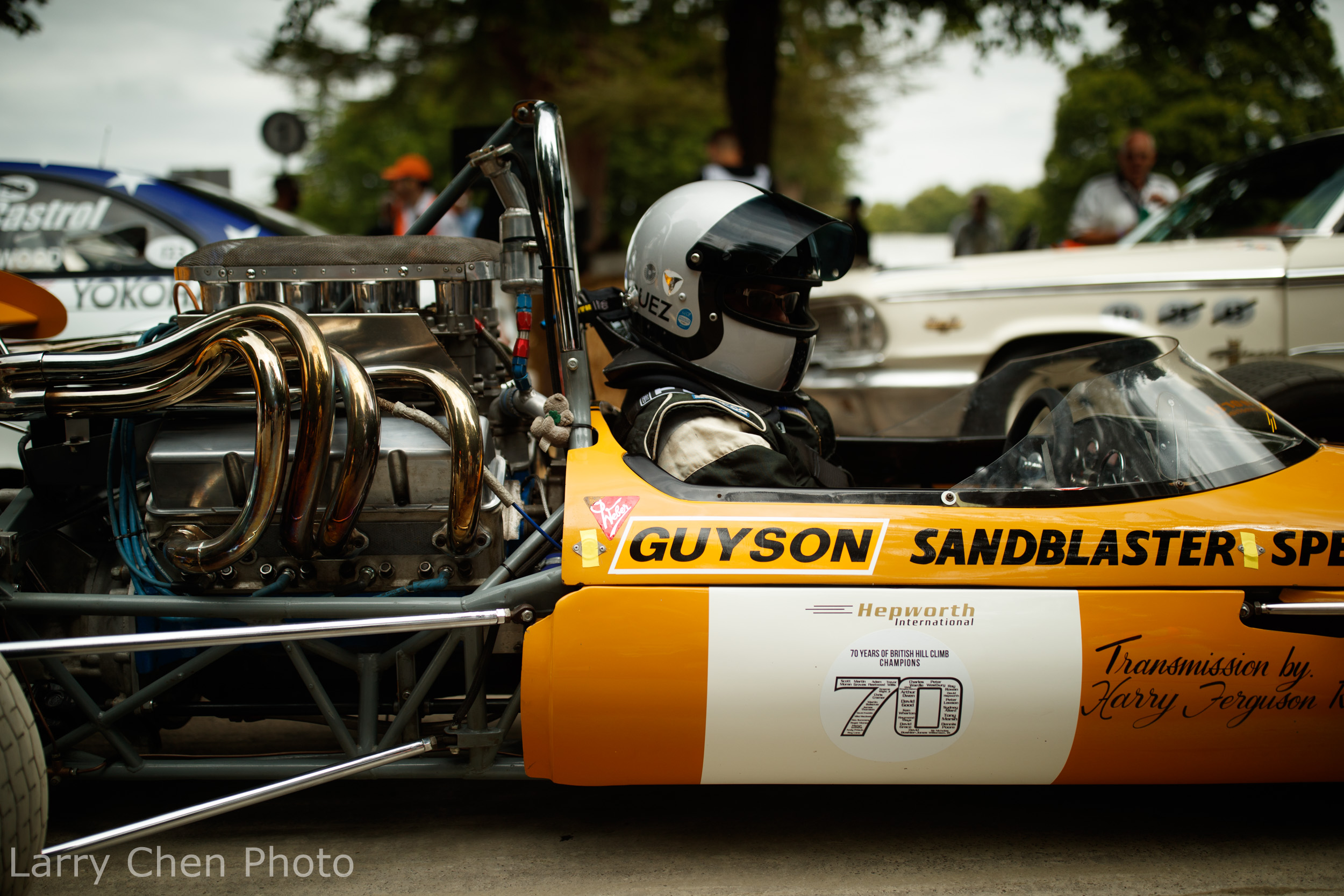 I'm so glad to see that drifting has made such a huge impact at this world class motoring event. What's next – drift cars on the Pebble Beach lawn? I don't think it will happen in my lifetime, but you never know.
I only shot two days of hill climb action as I headed straight to the Gumball 3000 rally, so stay tuned for coverage on that. With the Festival of Speed ticked off my bucket list, next up is the Goodwood Revival. Hopefully I can achieve that one sooner rather than later.
Larry Chen
Instagram: larry_chen_foto
Chapter Four: Cutting Room Floor