Given the number of oddball car features and events that I've shot, I thought I had seen it all. I was wrong.
Toyo Tires had the bright idea of modifying a 1959 Ferret – an armored scout vehicle – to fit its off-road tires, and then got the one and only BJ 'Ballistic' Baldwin to drive it in a video shoot.
I had a chance to hang out on set and take some shots while BJ drove the funny looking, old school military vehicle off road, all around Southern California. You can check out the final edit above.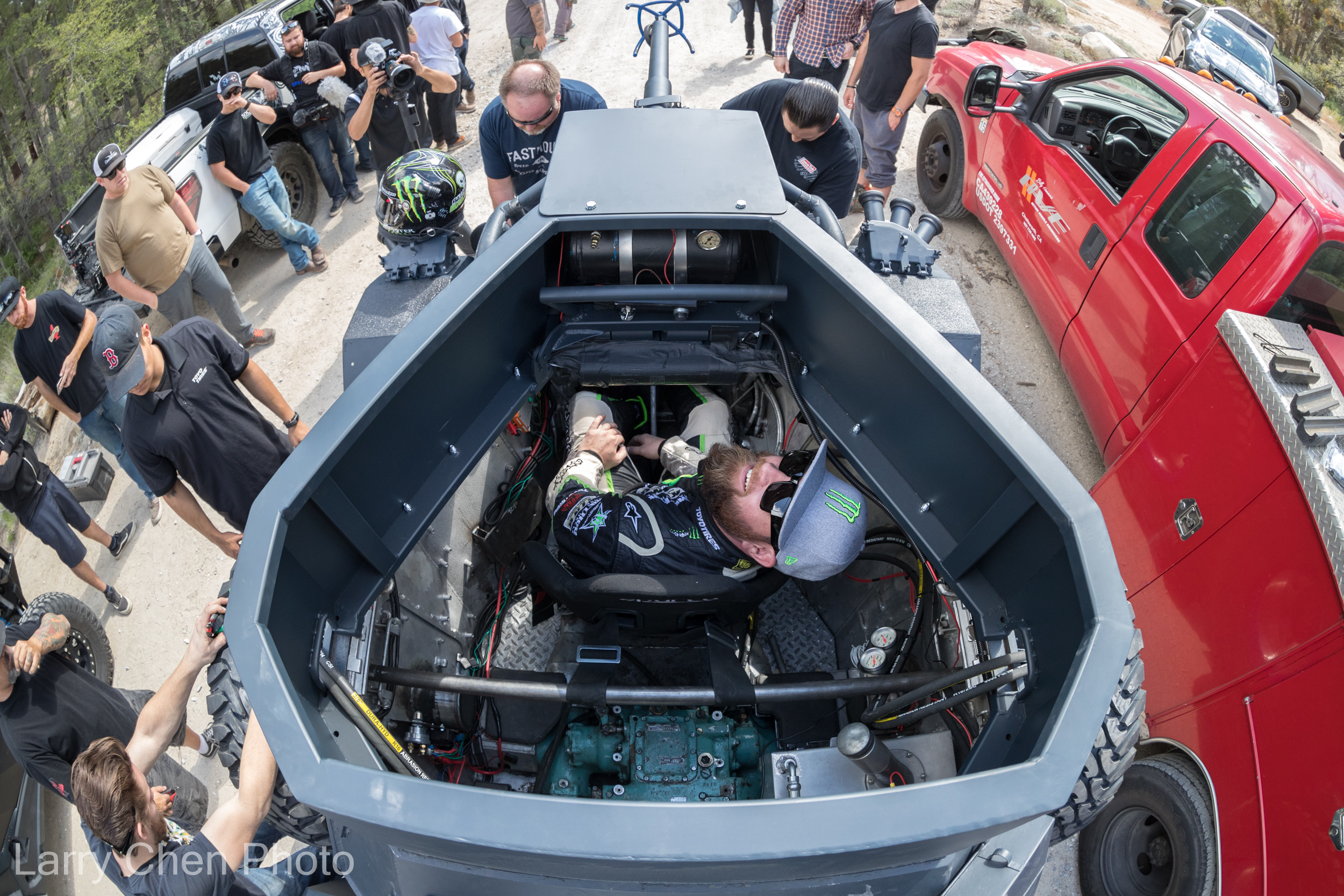 I figured it would be fun for me to share some of the photos and give you guys a little insight into what went on behind the scenes.
The Ferret's original Rolls-Royce motor was swapped out for a much more powerful LS V8, although due to the weight of the thing it was not going to break any speed records.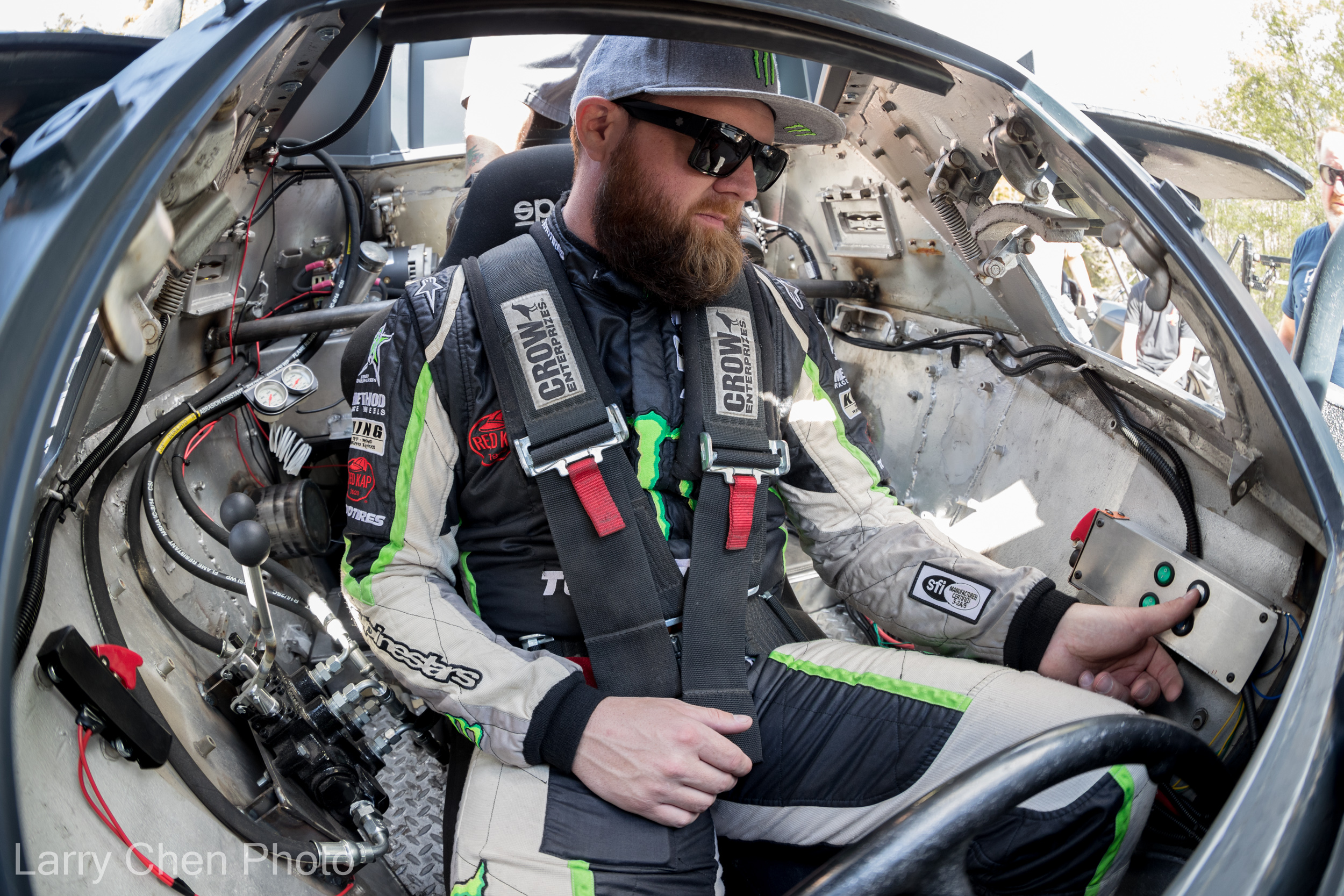 The inside was super cramped for someone as tall as BJ, but the Ferret was originally built for battle, not for comfort.
However, the guys at Action Vehicle Engineering did fit a Sparco Evo II US seat, but that's pretty much as far as they went in terms of luxury items.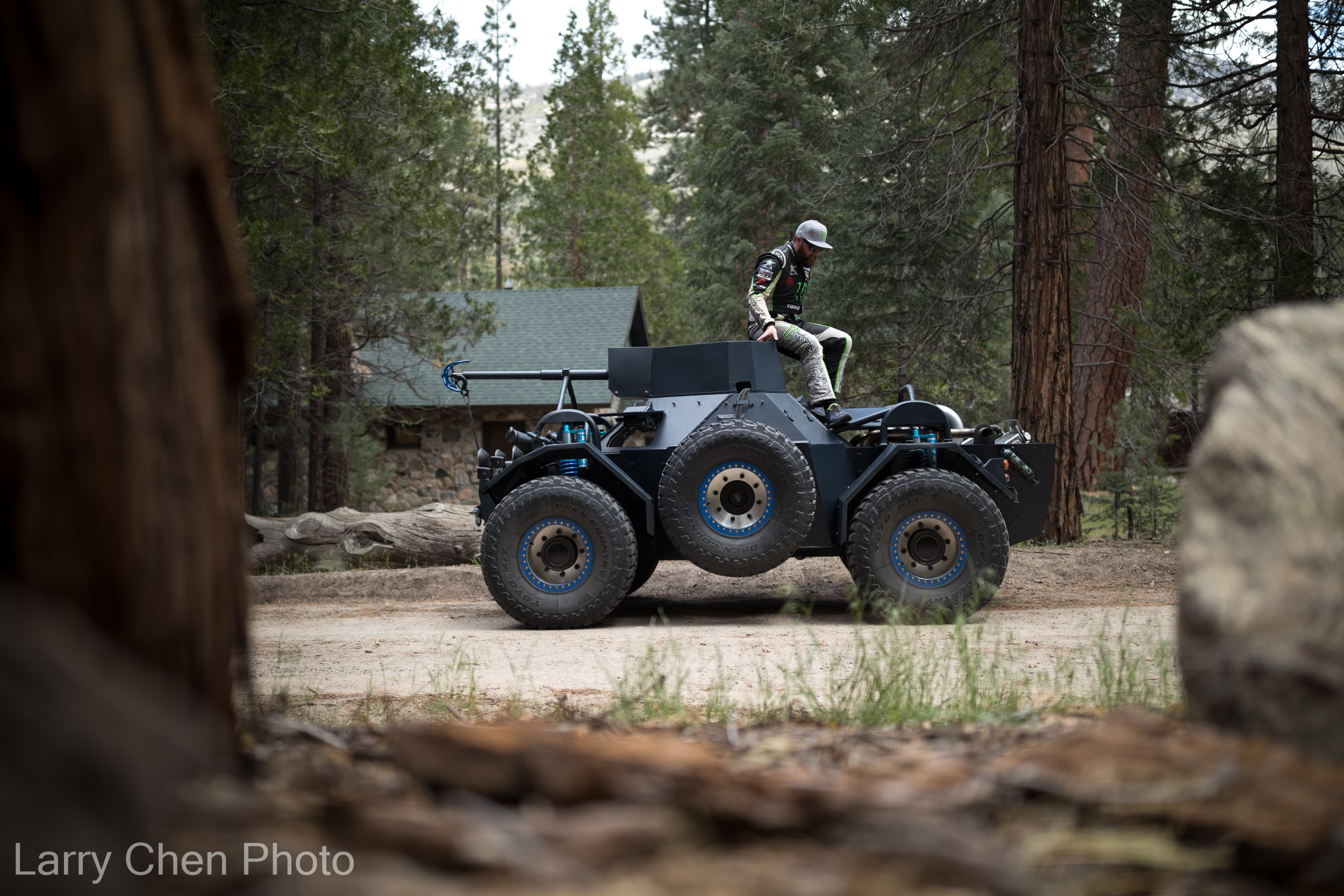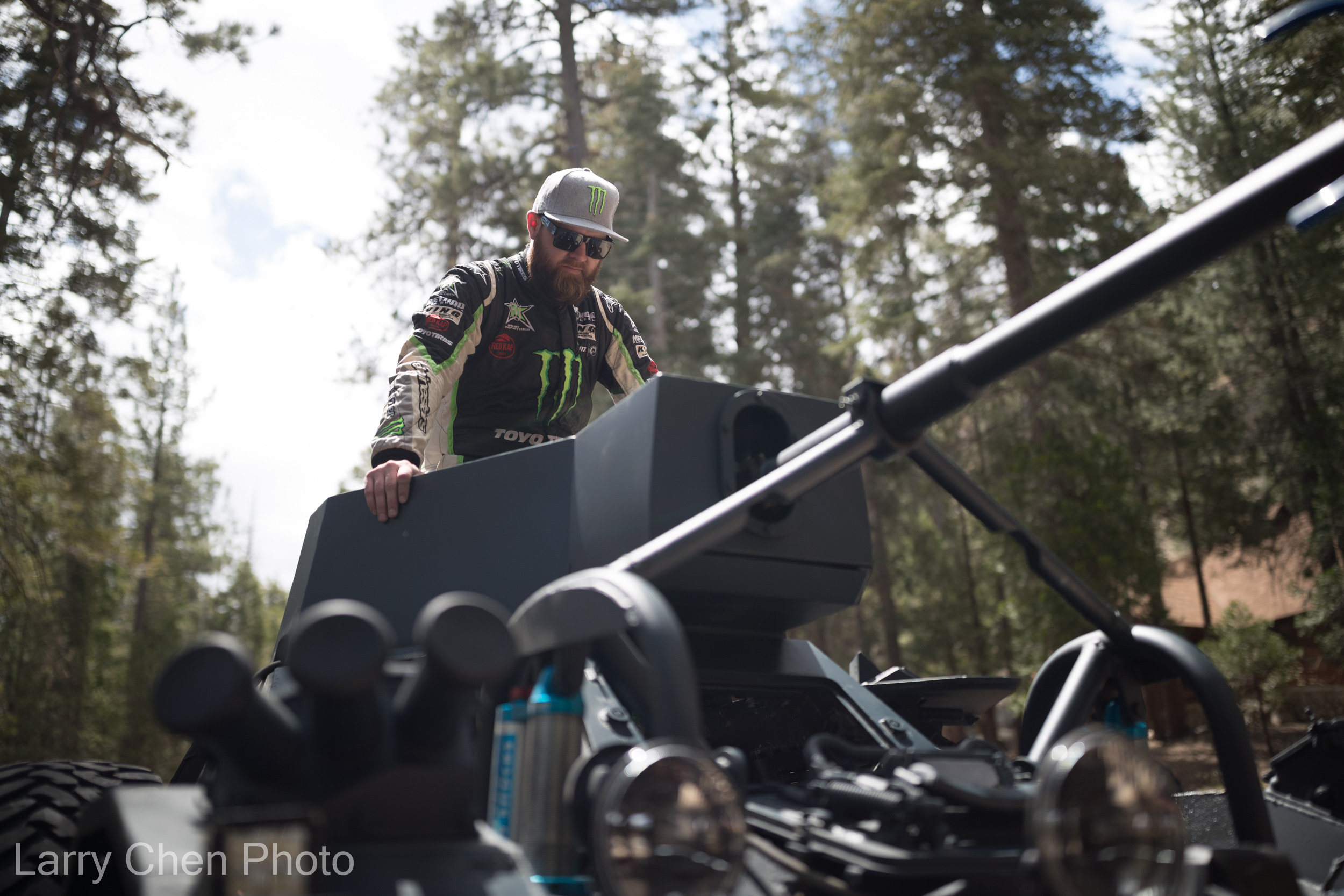 Once again, my friends at Tempt Media were filming the video. That's my buddy Bryan Moore, professional helmet holder.
On the left is helicopter shooter Eric Everly and his best pal Sasha 'Suh Dude' Sogolow.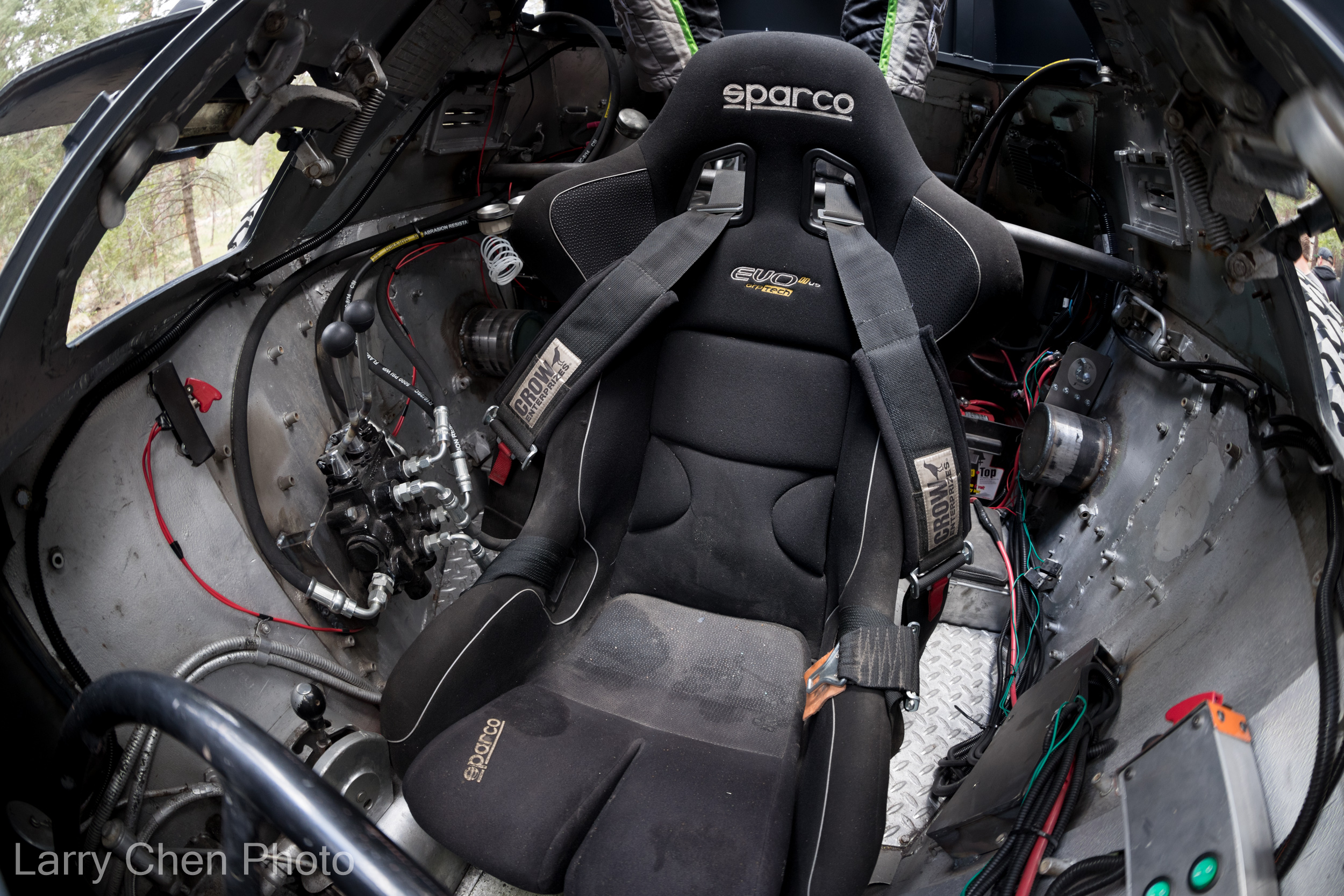 Could you imagine driving in this thing into battle?!
The naturally aspirated LS3 has much more power than the gigantic motor it replaced, and does a good job of moving this very heavy beast along.
An air cannon turret was fitted in order to shoot out a grappling hook. Pretty cool if you ask me.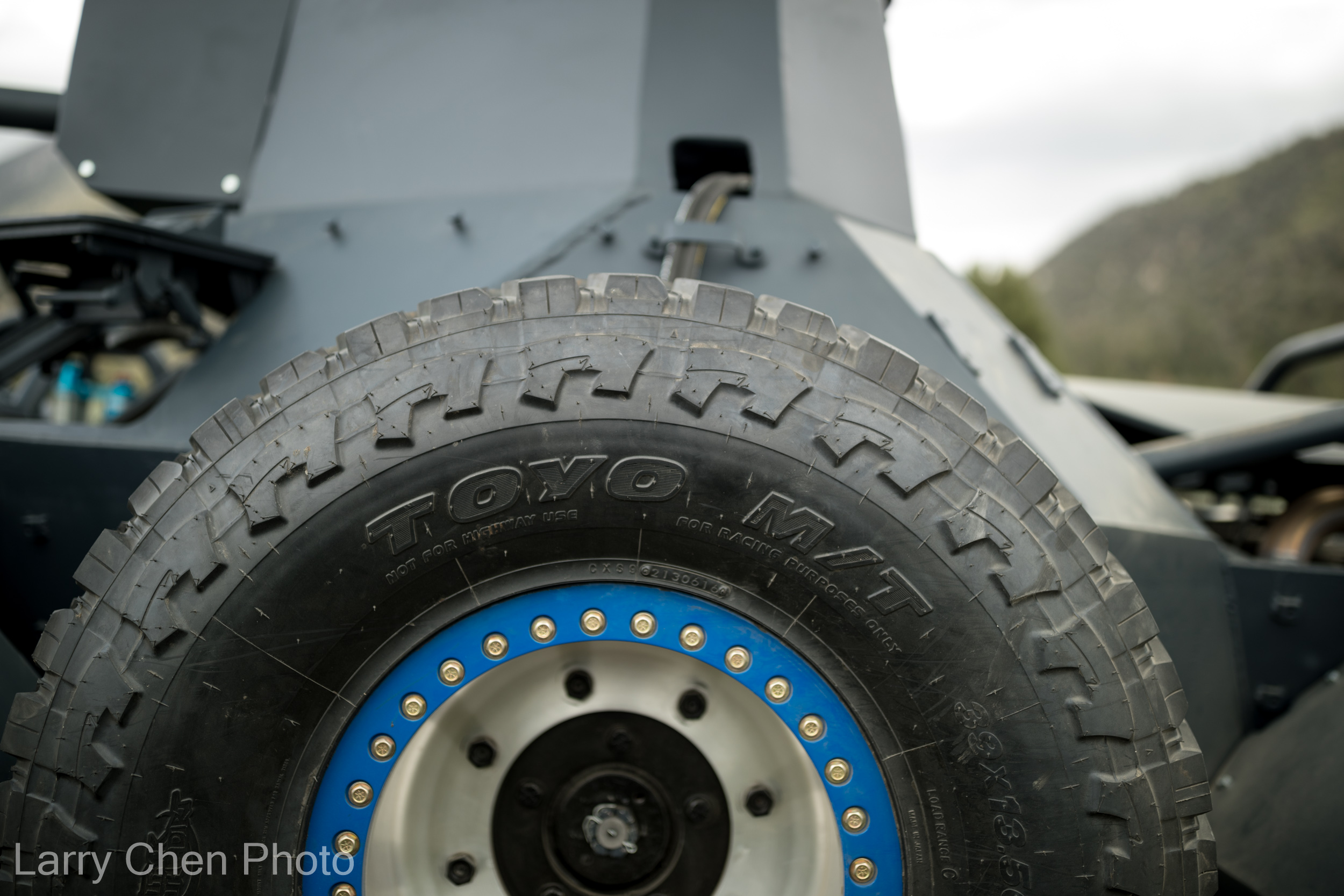 King shocks were specially made to fit this vehicle and handle all the jumps and crazy stuff that was planned for it.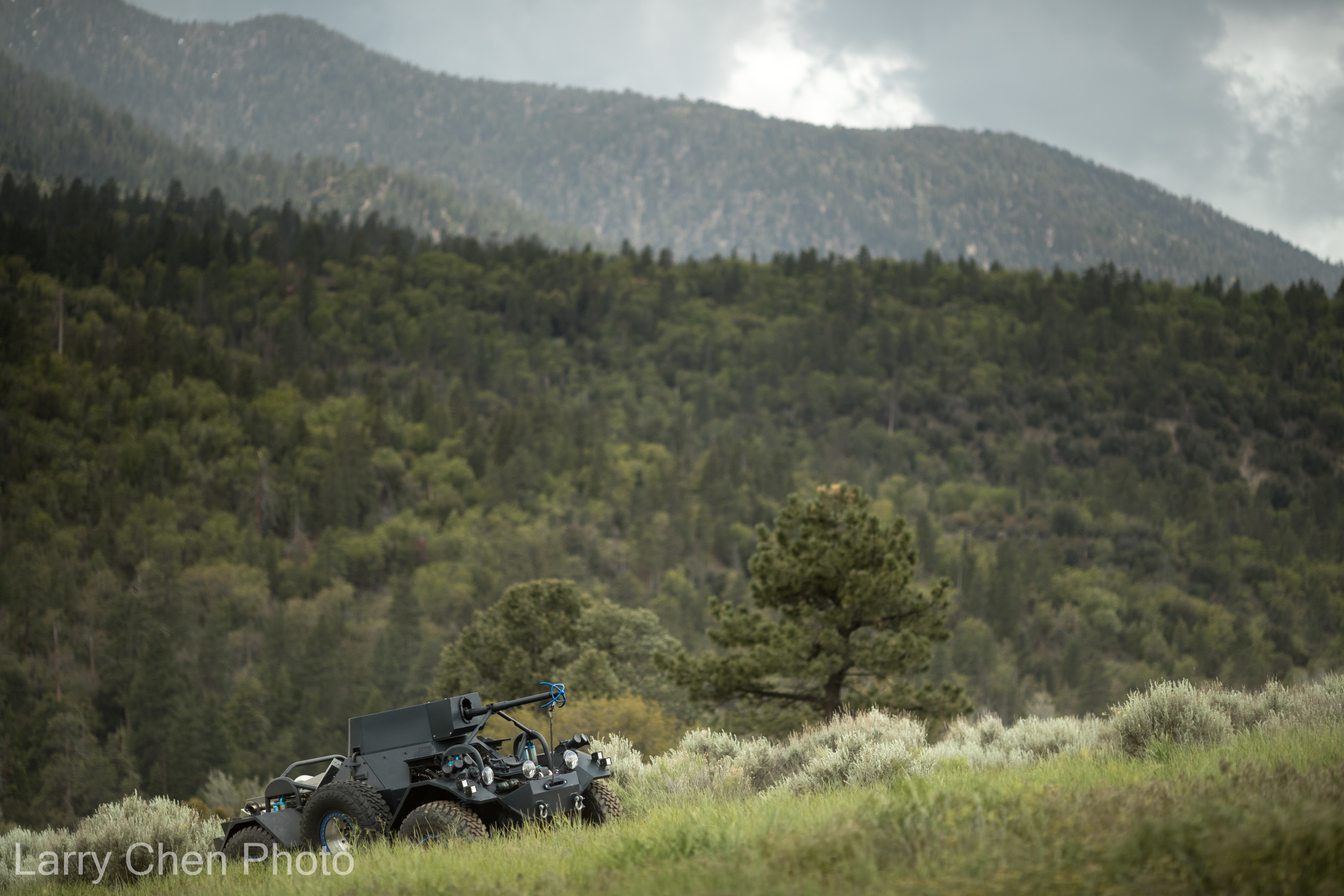 While it was hard enough for BJ to drive with the blast doors open, it was nearly impossible for him to see where he was going with all the armor in place.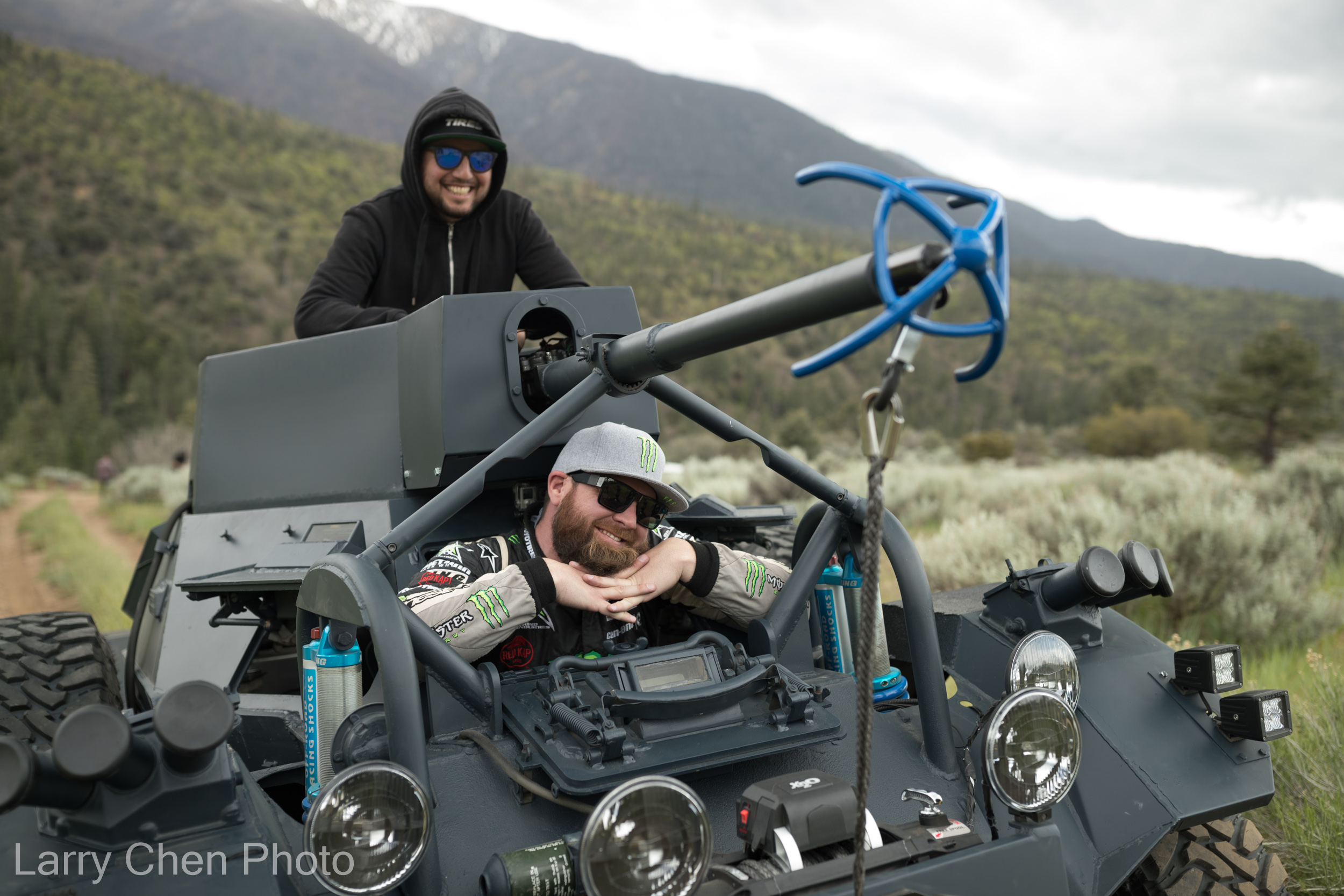 In terms of weird vehicles, I think this took the cake for BJ as well. It was not at all easy to drive, but he managed just fine.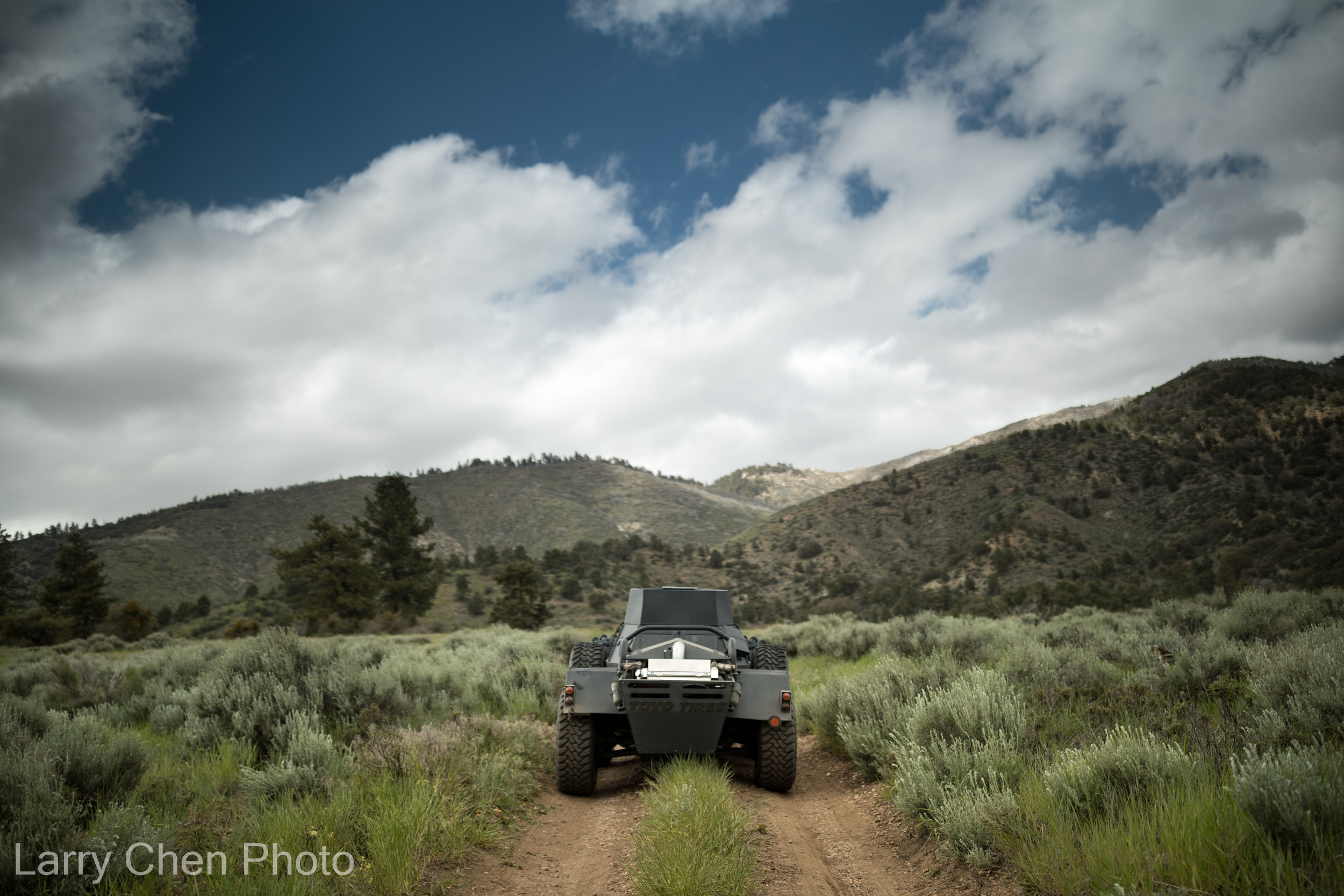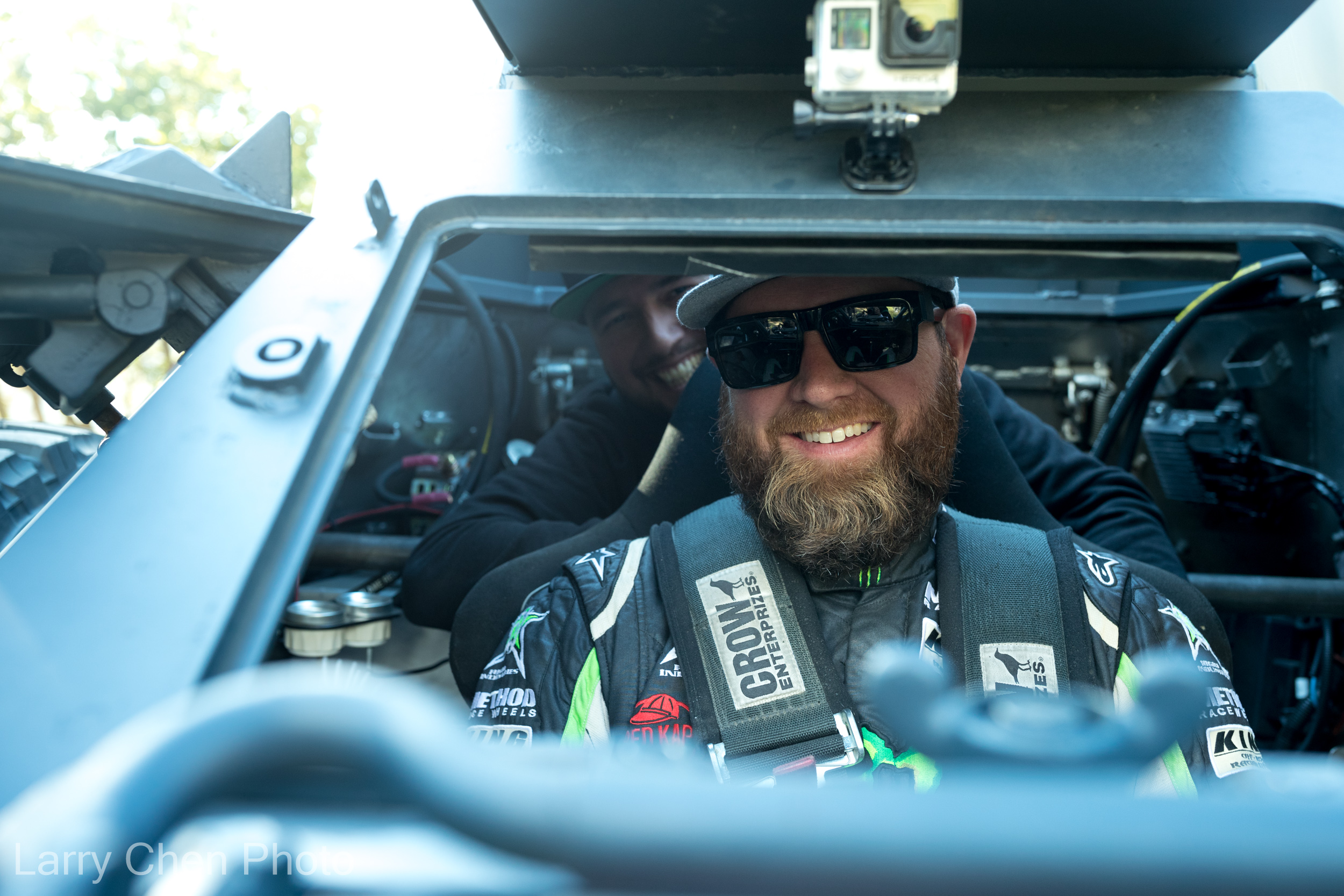 By now you might be wondering what the middle wheels are for, and the answer is simple. If the Ferret gets high centered on rough terrain, the extra two hydraulically-powered wheels can be individually controlled from inside.
Water crossings are always fun; I may or may not have splashed through with Project FJ after we were done shooting this scene.
That's my buddy Chris Adams filming in the danger zone.
And this is our very own Louis climbing a mountain. Almost there little one!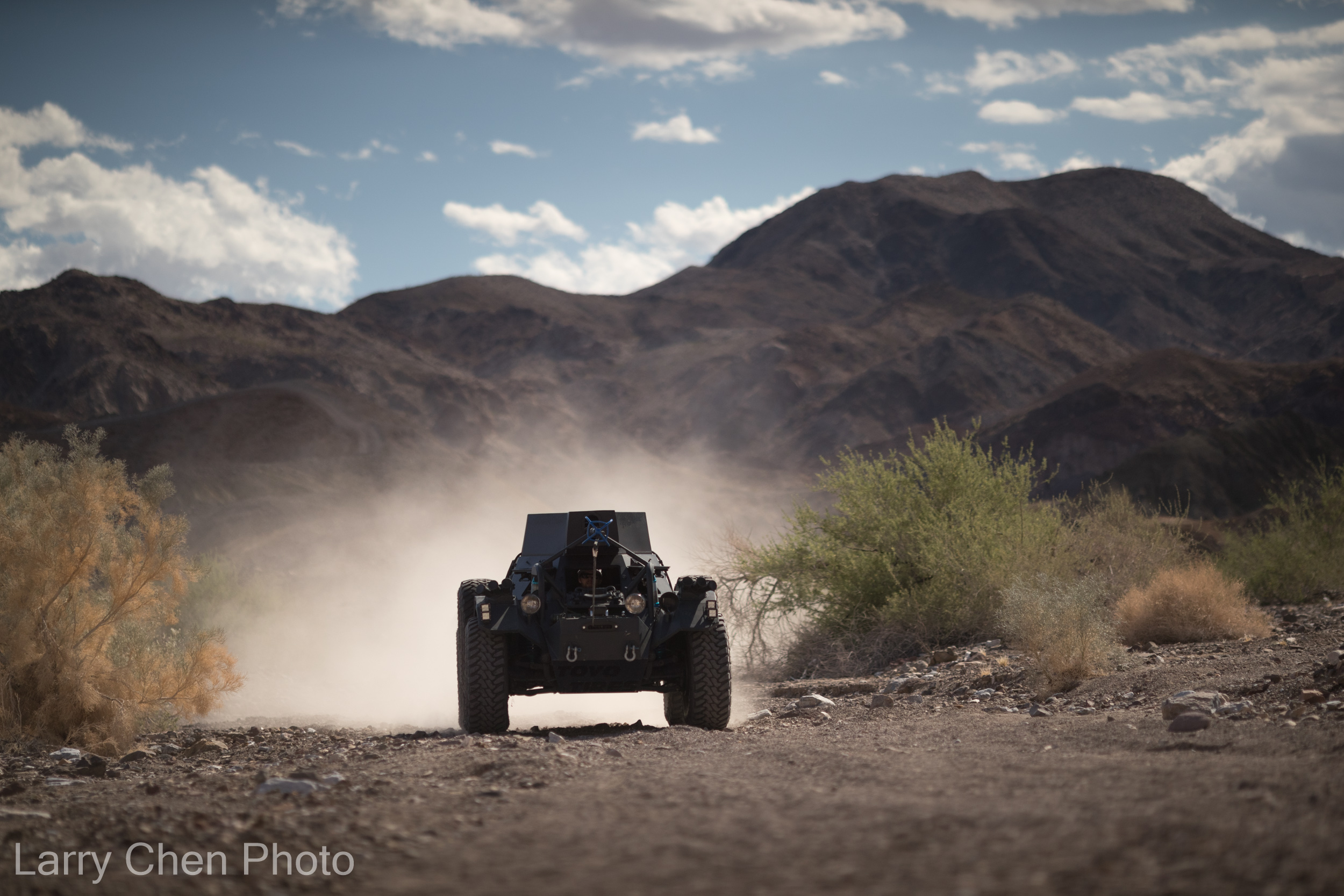 Having seen what this 57-year-old Ferret can do with an LS V8 powering the wheels and BJ at the controls, it only makes me wonder what Toyo will build next. Something with eight-wheel drive perhaps? If so, why not 10 then? I think the more the better. What do you guys think?
Larry Chen
Instagram: larry_chen_foto