Chapter One: Practice Makes Perfect
In the eight years that I've been involved with Speedhunters, I've noticed the average reader becoming less interested in racing and more interested in car culture they can relate to themselves.
I guess I'm stuck in my old ways; as much as I love travelling the world shooting street cars and the lifestyle that surrounds them, I still find myself having the time of my life covering motorsport events.
I kind of understand the disconnect though, because looking in from the outside, racing at the highest level is beyond reach for most. I think Ken Block understands it too, which is why outside of competition he puts so much effort into entertaining those with different interests in cars with his Gymkhana videos.
I've followed Ken and the gang many times before, but for the Portuguese round of the FIA World Rallycross Championship I wanted to take a different approach with my coverage.
For Ken, teammate Andreas Bakkerud, and the Hoonigan Racing Division crew, testing started a few days prior to the main event at the Lousada rallycross circuit.
Portugal is rallycross crazy, and as soon as testing started a small crowd gathered out of nowhere. A few of the locals brought out some clean cars themselves, including this Ford Escort Mk1.
With the exception of the livery, which is the Felipe Pantone style from 2016, the Ford Focus RSRX practice car is exactly the same as the M-Sport machines used by Ken and Andreas in competition this year.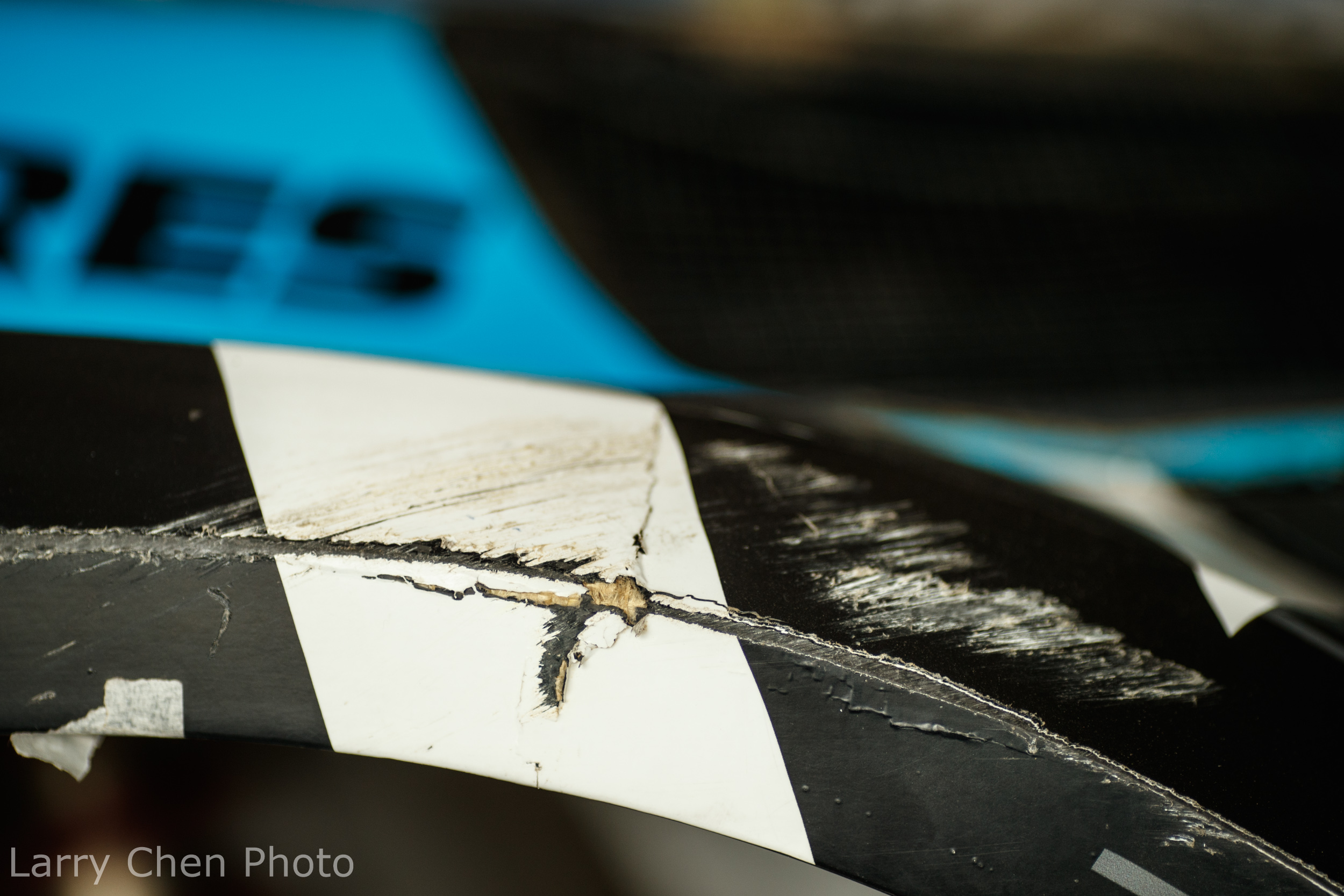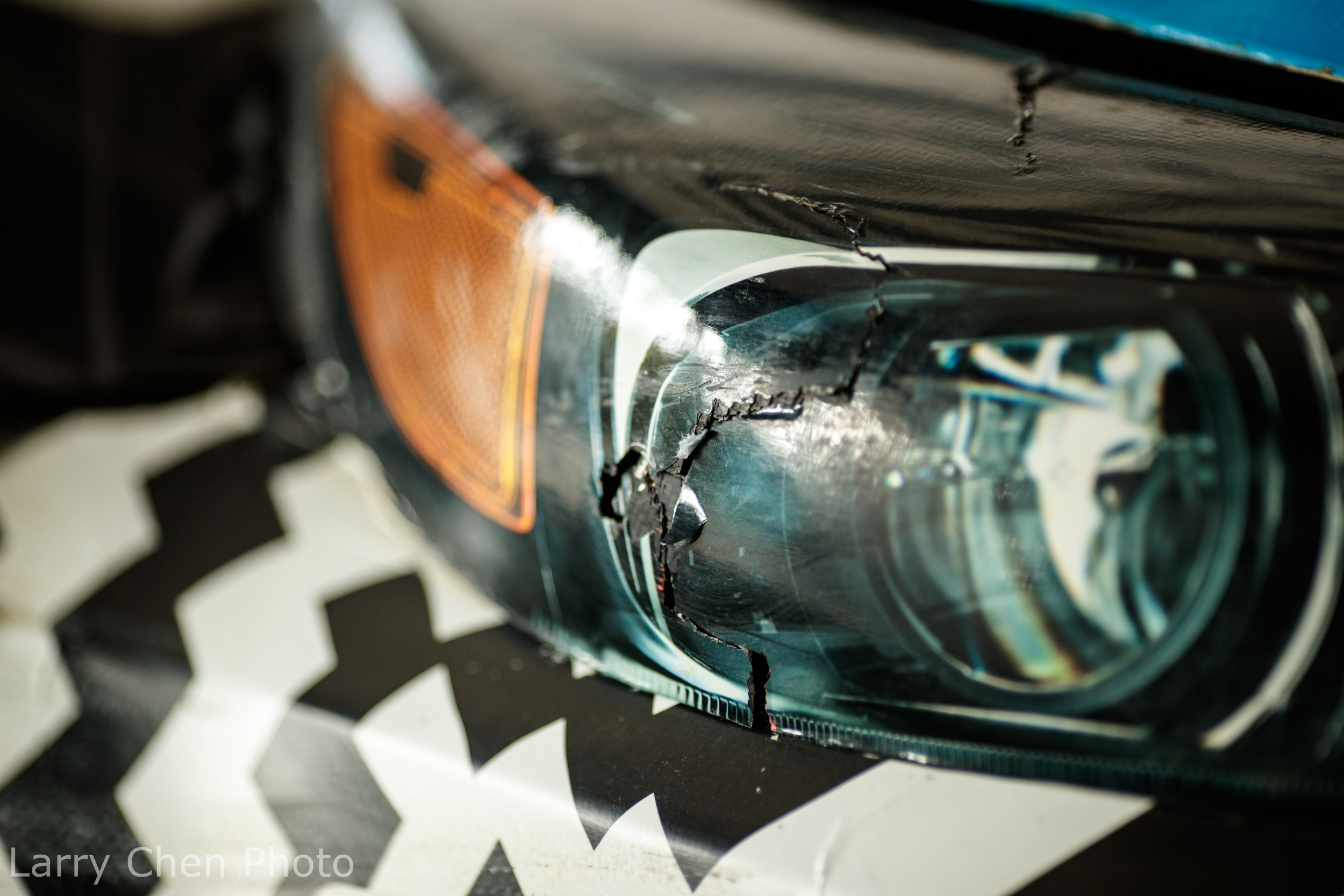 I thought I would never see this livery again, but it was a welcomed sight, even if the car has seen some battle action. It's really interesting to see what sort of damage a World RX Supercar sustains, so I made a point of capturing the details and textures. You can check out many more in the Cutting Room Floor chapter.
The Lousada track is very historic and previously was used as part of a WRC stage. It's literally in the middle of a city too; those are apartment buildings in the background.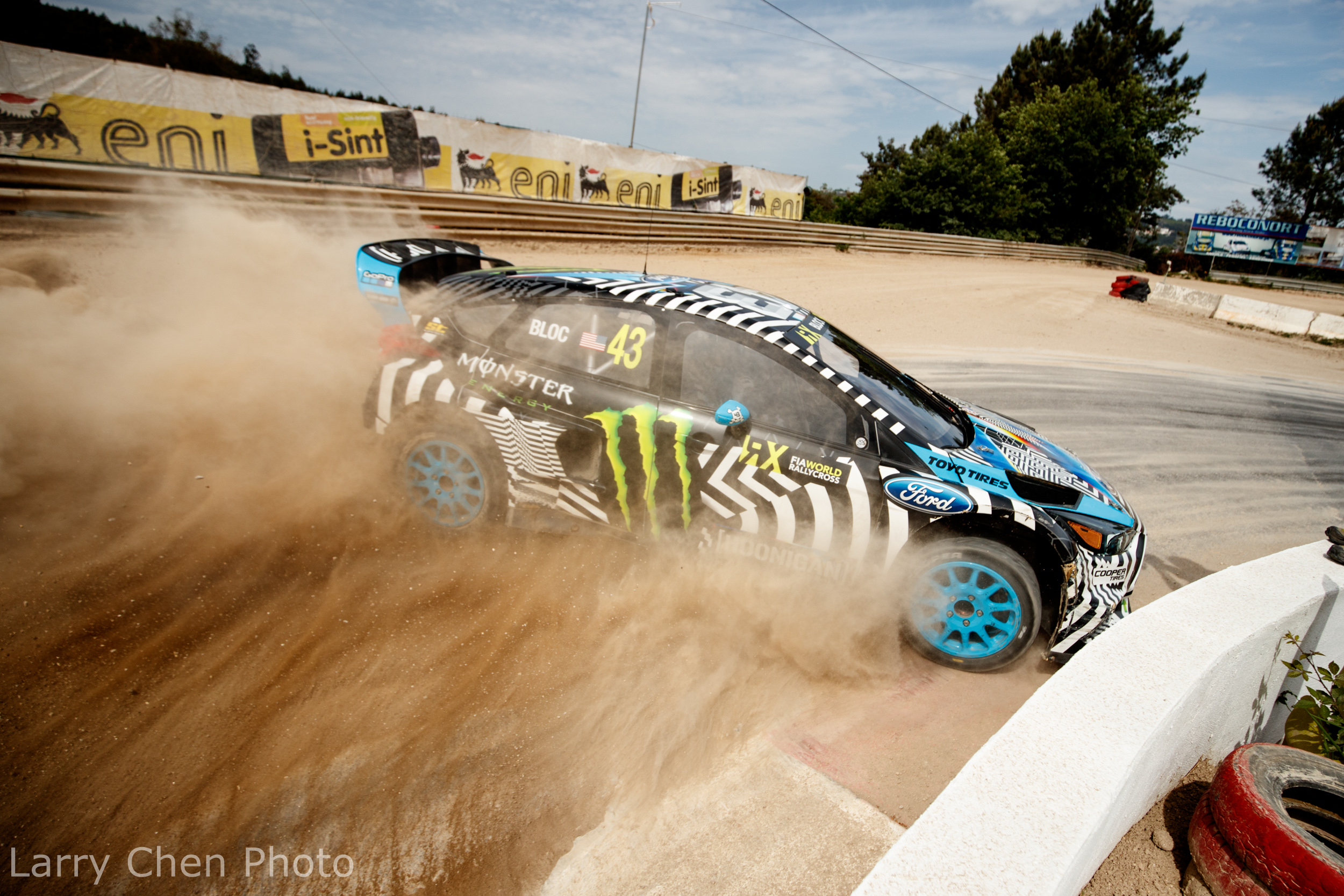 The reason why the Hoonigan team bring out a practice car all comes down to the lack of test time before qualifying at a World RX round. Even if everything goes to plan, you may only get eight practice laps in; if something breaks it will be even less. Either way, it's not much seat time, especially if it's an unfamiliar track.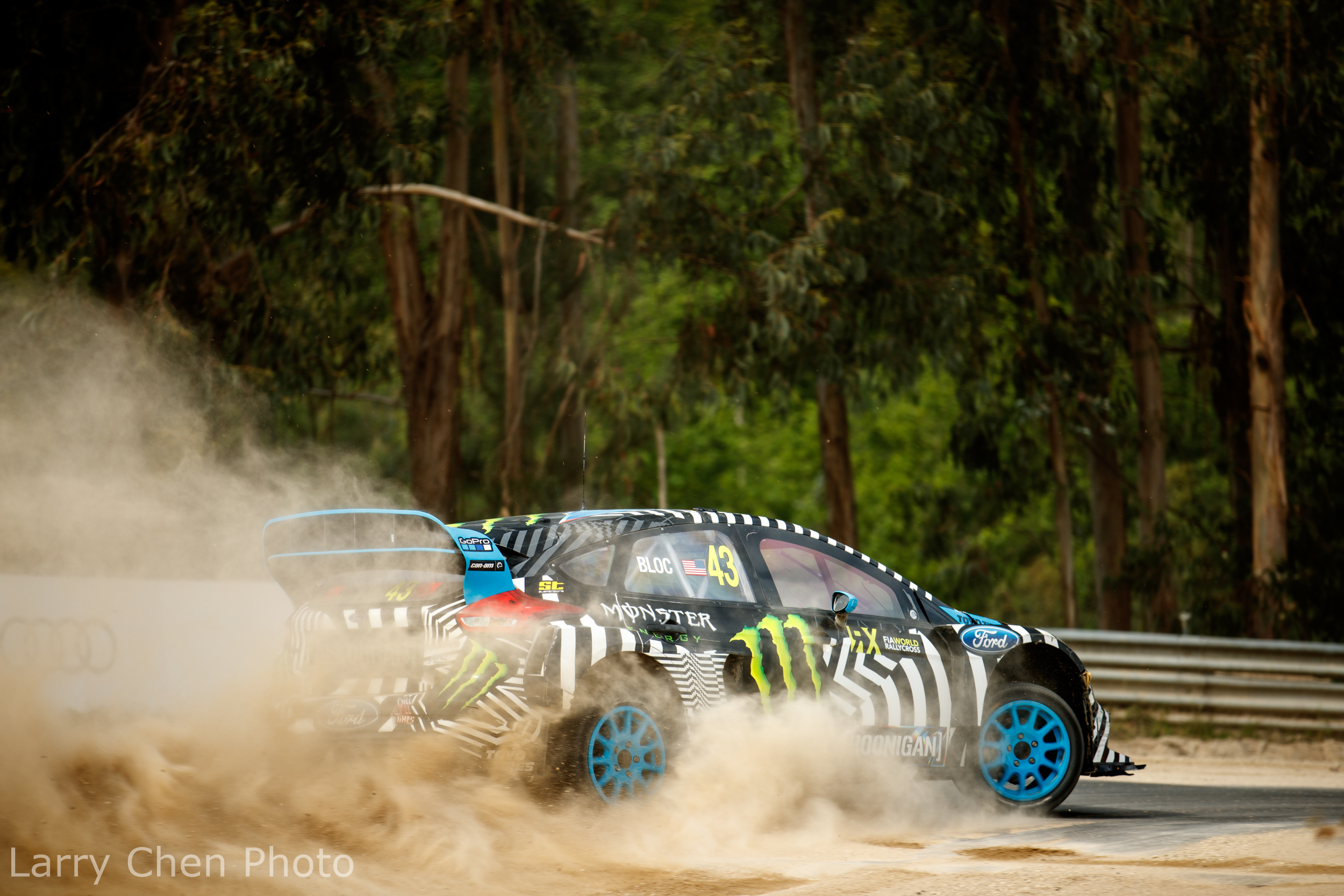 Andreas went first and got a number of crucial practice laps in to collect data and whatever else the team needs to make adjustments before the weekend.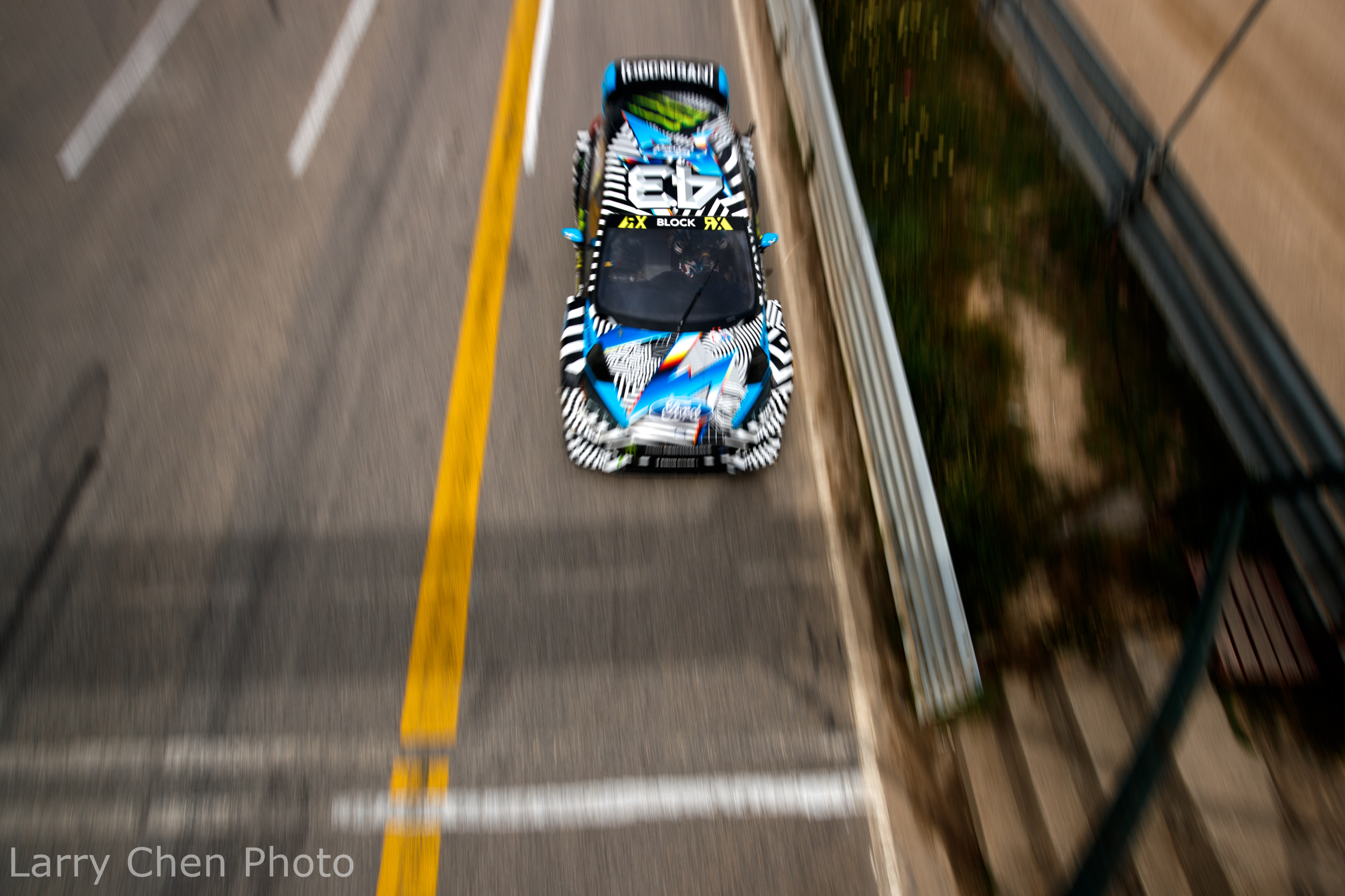 Then Ken jumped in, but driving a 600hp beast after travelling across the world and not sleeping for 30 hours made it tough for him to push out perfect laps. He powered through it though, and before we knew it the test day was over.
Chapter Two: Race Weekend
The actual Portuguese round was held at Montalégre, another one of the country's dedicated rallycross circuits. Since I was traveling with the drivers I did miss out on a few behind-the-scenes activities, like pit setup and the pre-event car prep.
The crew have a laundry list of maintenance and preparation jobs to take care of before and during a World RX round, but just like WRC only a set number of mechanics can work on a car at any given time. It helps bring parity between the major and minor teams. Yellow arm/foot bands allow officials to do a quick head count and ensure everyone is playing by the rules.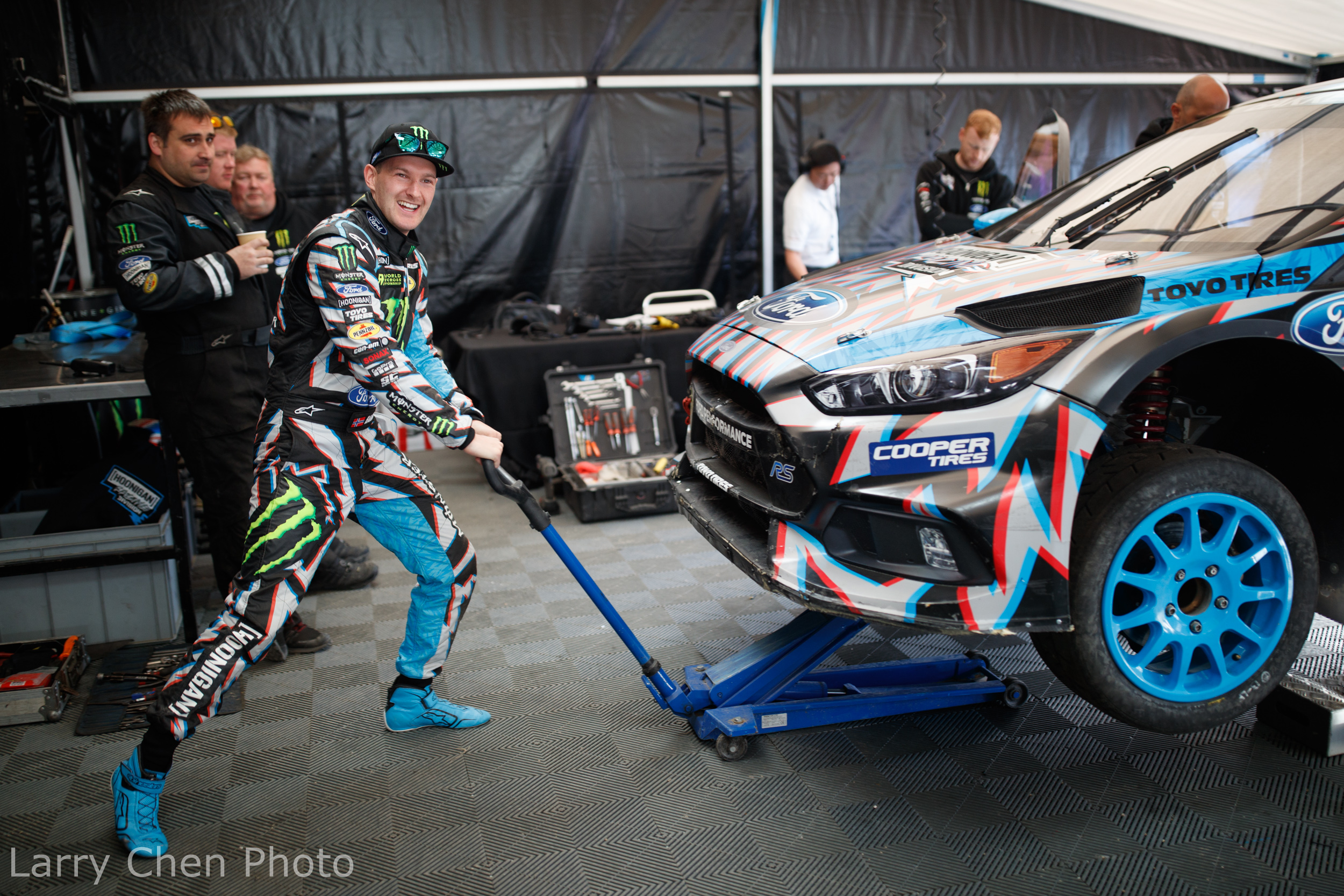 Mr. Comic Relief is always on hand to prolong the process. Andreas's story may be familiar to some of you long-time Speedhunters readers: a young Norwegian boy with dreams of becoming a professional racing driver; pushes harder than you could ever imagine; ends up in a factory-backed team. Sounds like Fredric Aasbø's story, doesn't it?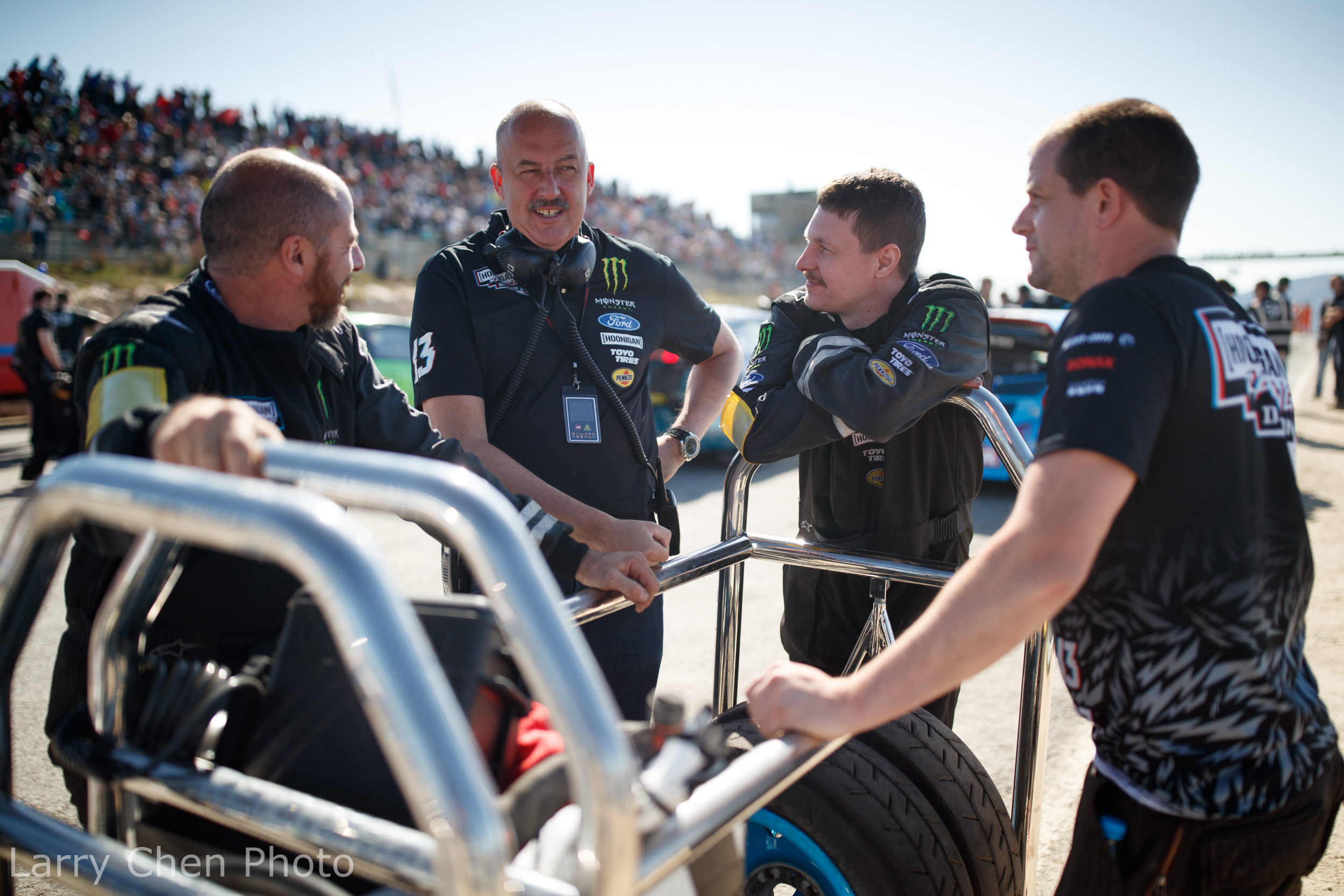 While everyone on the team is there because of their extreme technical skills and racing experience, they are such a blast to be around. I see the same guys at all of Ken's races and his short film shoots.
A World RX round takes in two days; the first day is practice and qualifying and the first set of heats, and the second consists of a quick two-lap warm-up, two more qualifying races, the semi-finals and of course the main event. It may sound like it has a long run time, but in the grand scheme of things it's not. Compared to sports car racing or even drifting the laps are few and far between.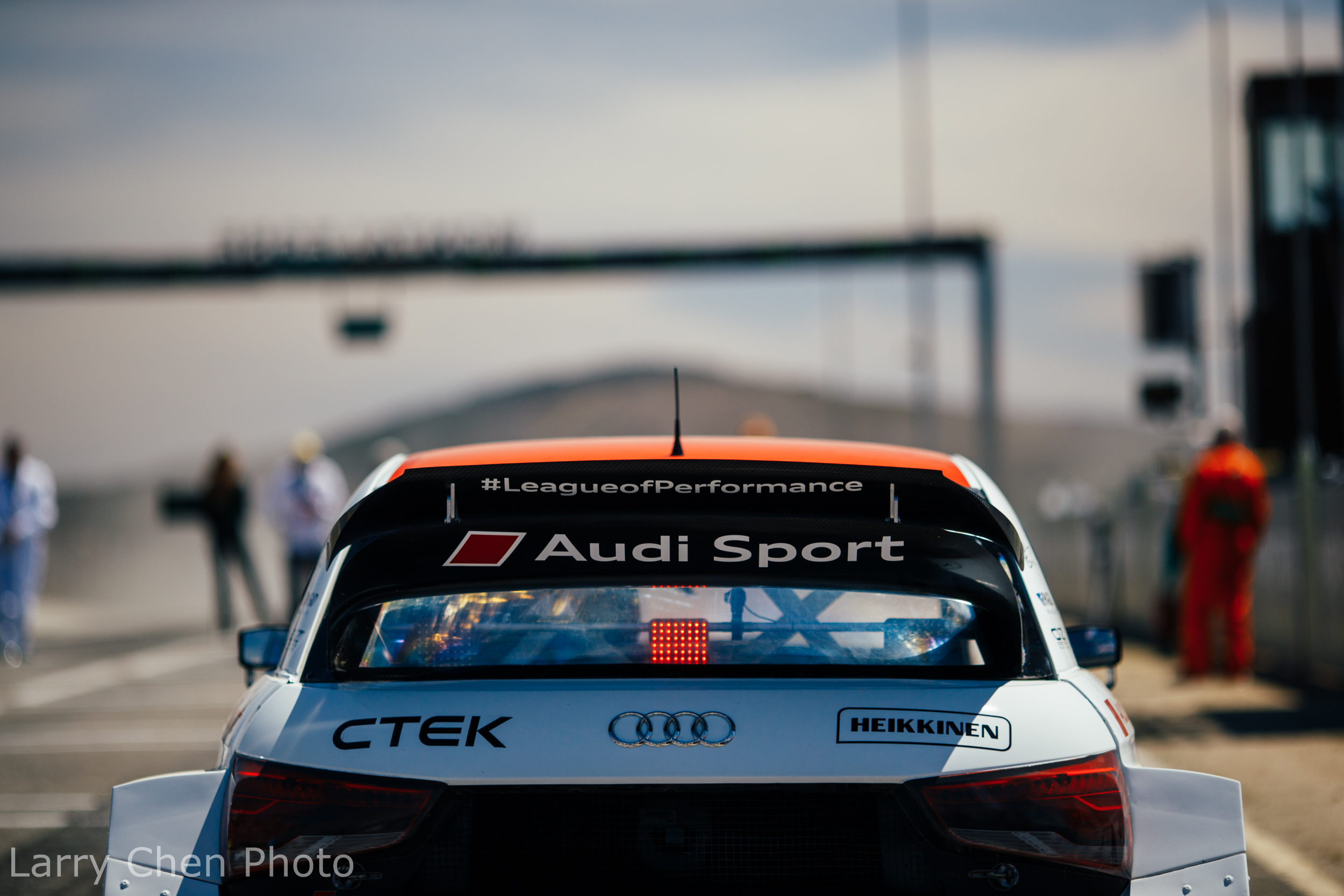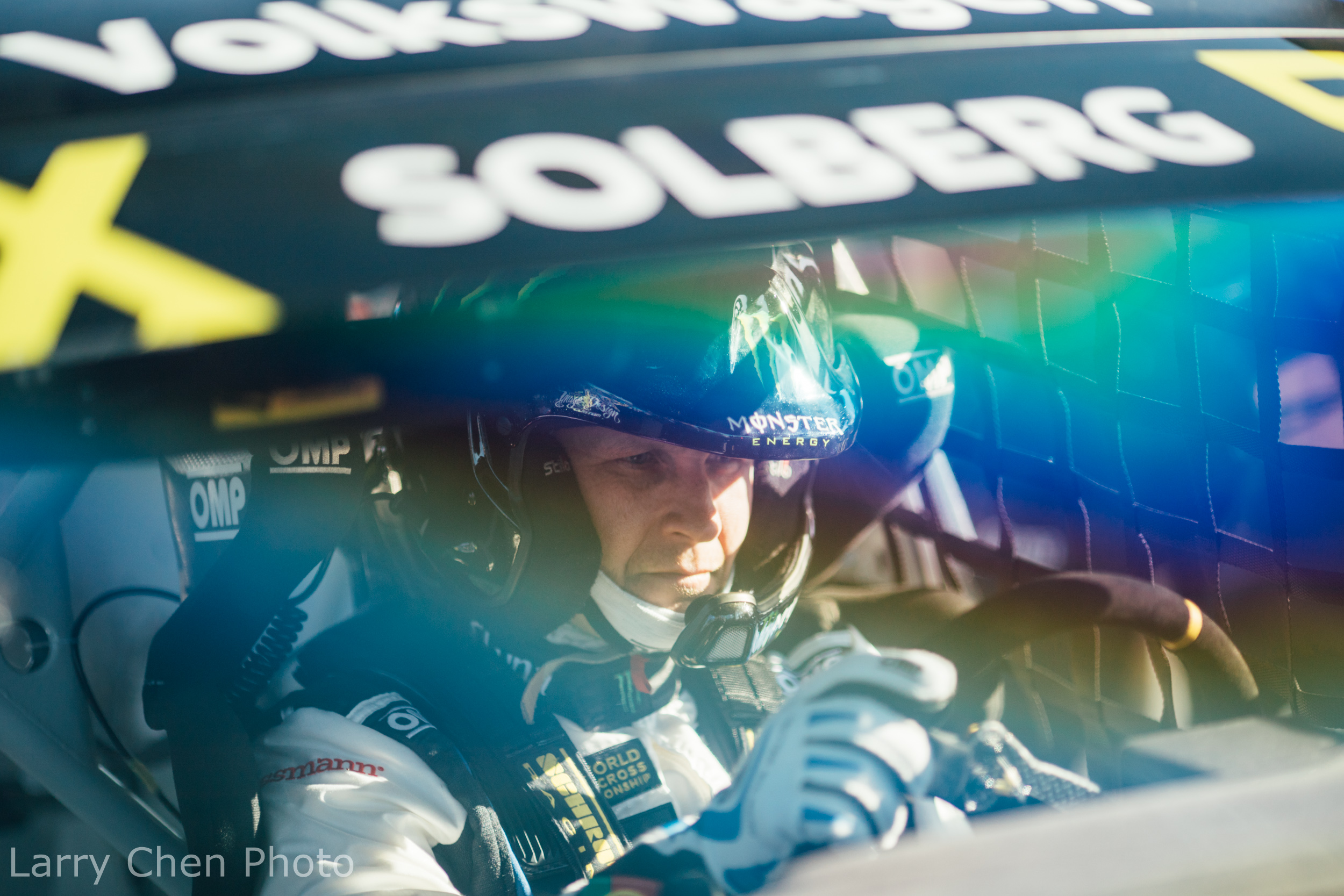 The access in and around this particular race track was unlike anything I've ever experienced in rallycross. Because it was designed specifically for this motorsport, there were an unlimited number of photographer vantage points to shoot from.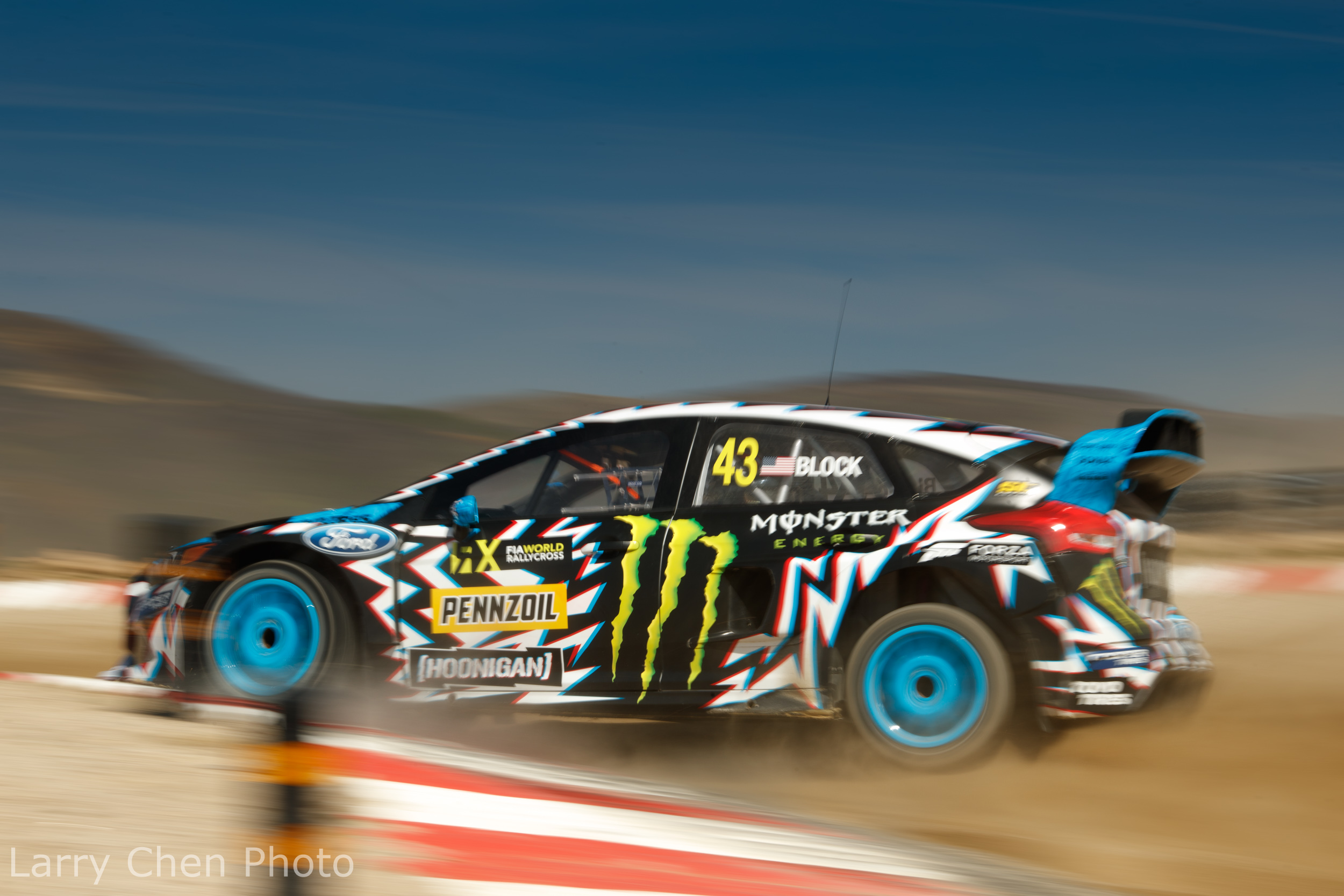 Every competitor has to make the most out of each session, but because the Focus RSRX is still relatively new, both Ken and Andreas had to push their cars to the limit in different ways to find the best time.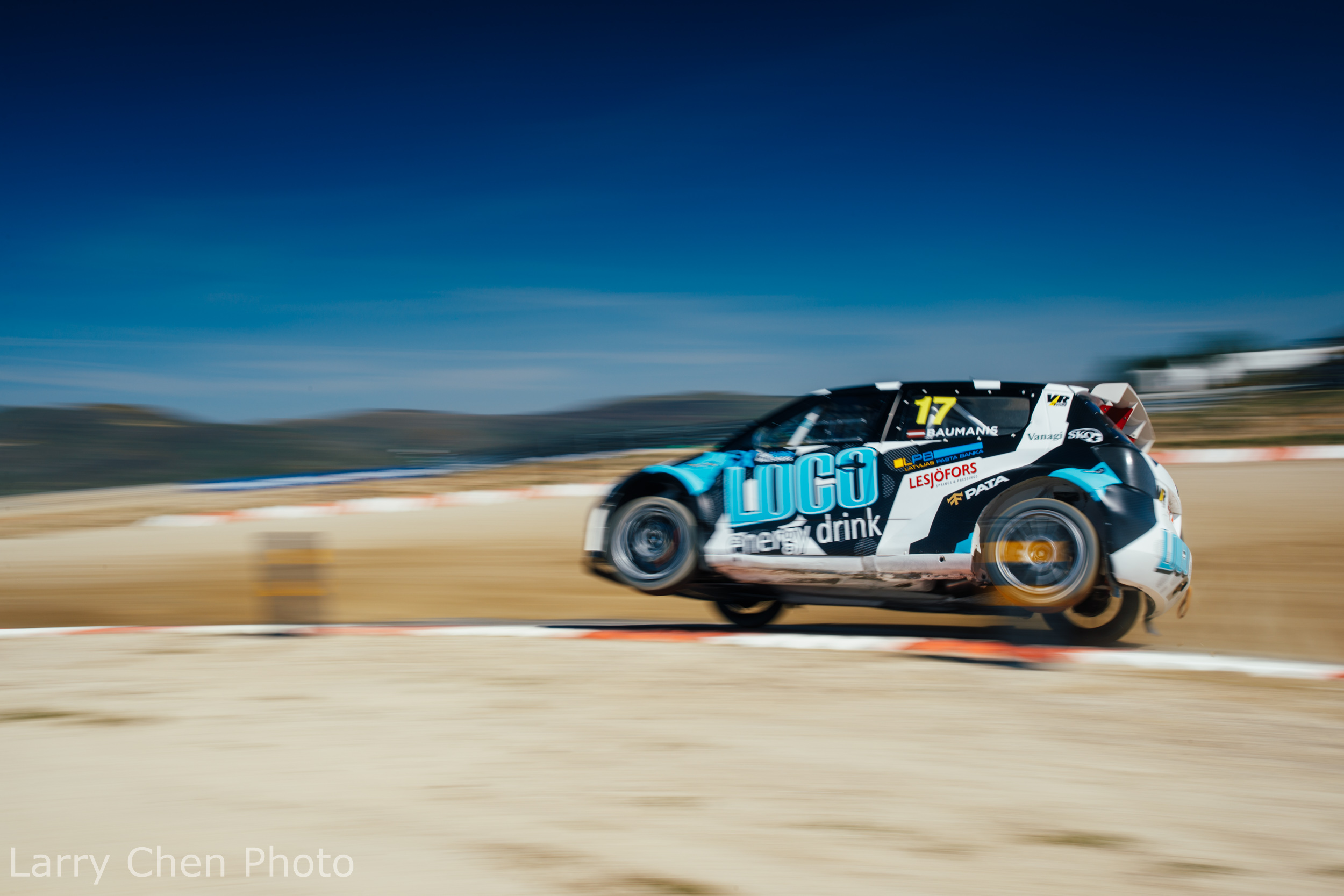 I was surprised that the Montalégre course didn't feature any jumps, but what it lacked there it made up for with some of the meanest curbs I've ever seen.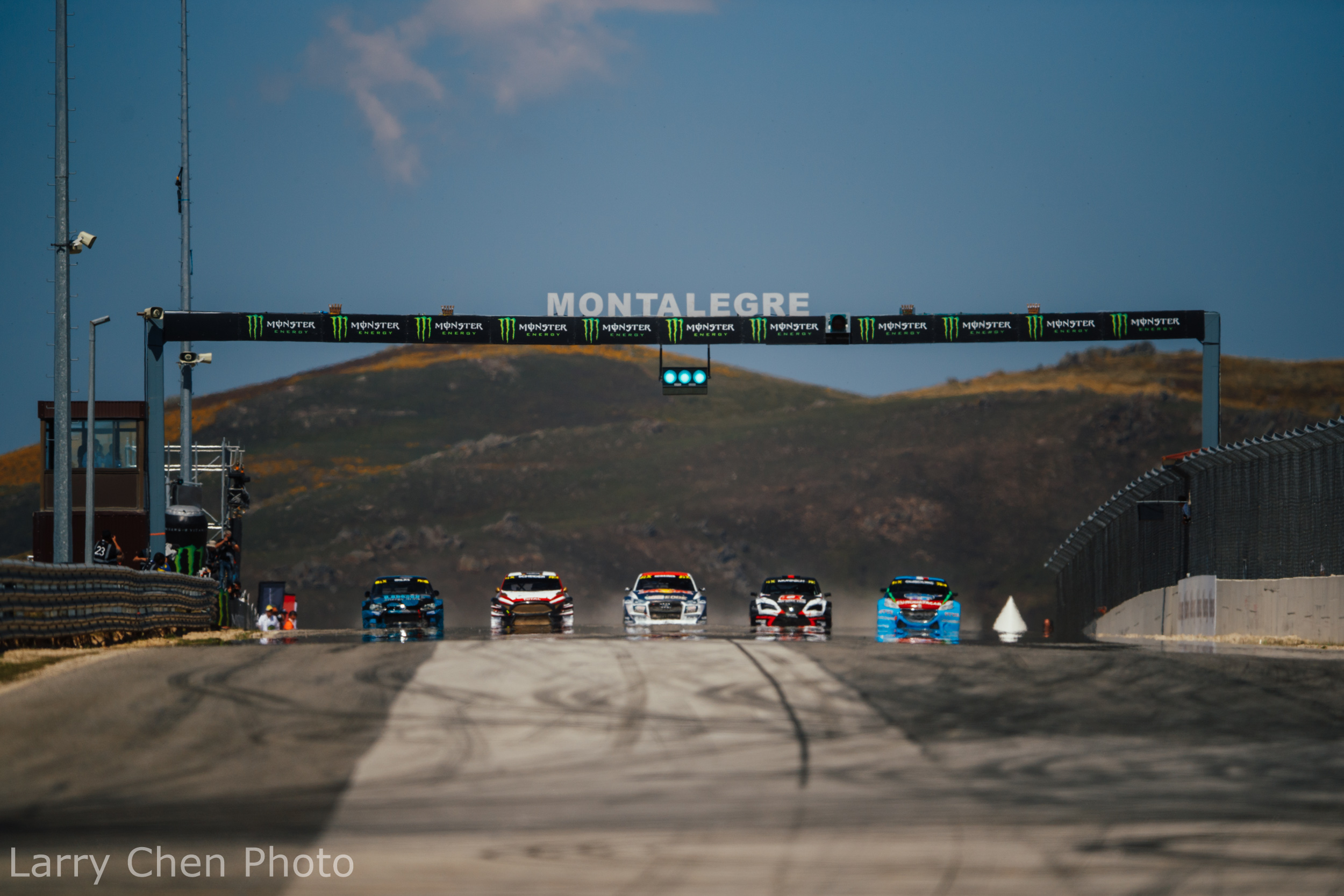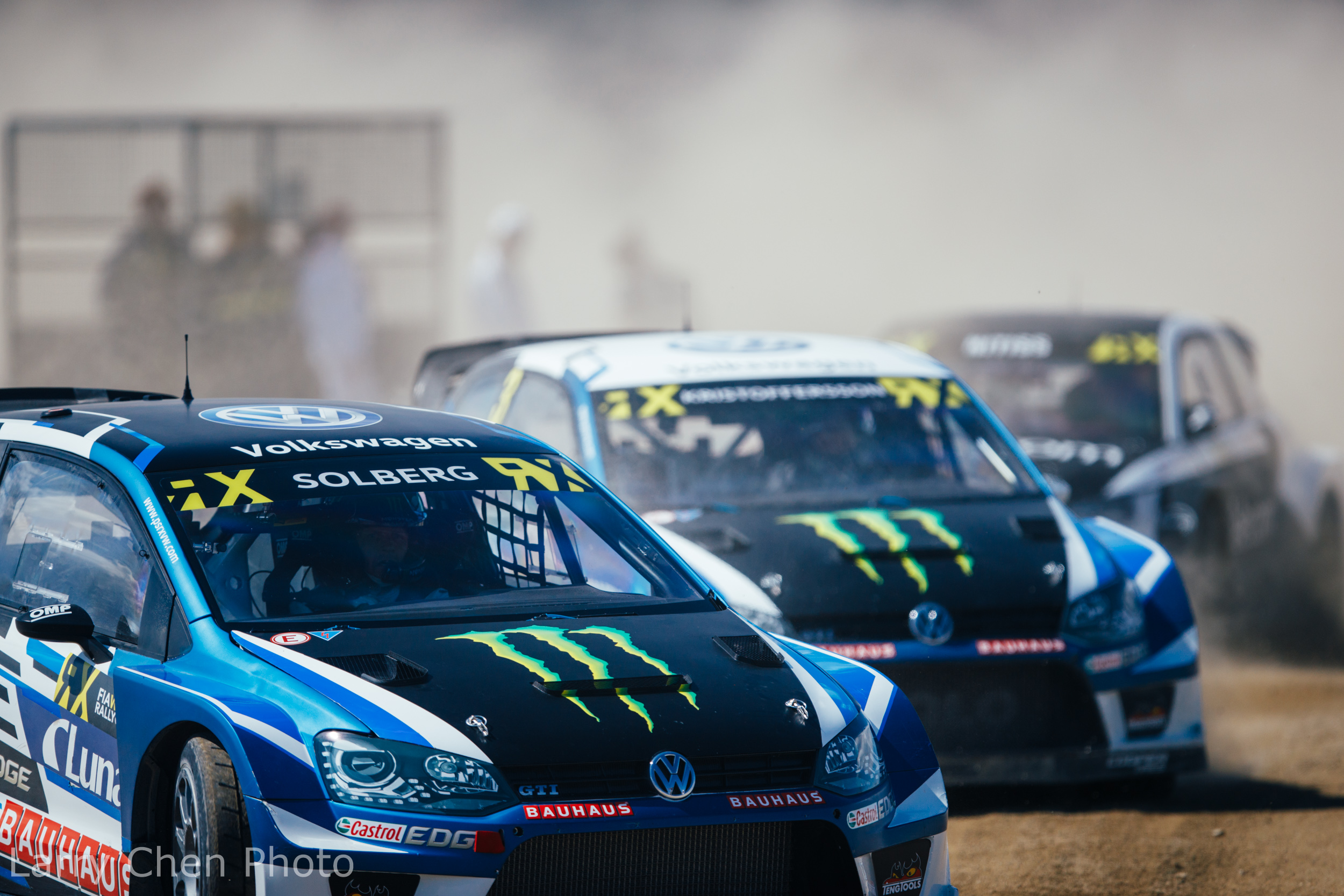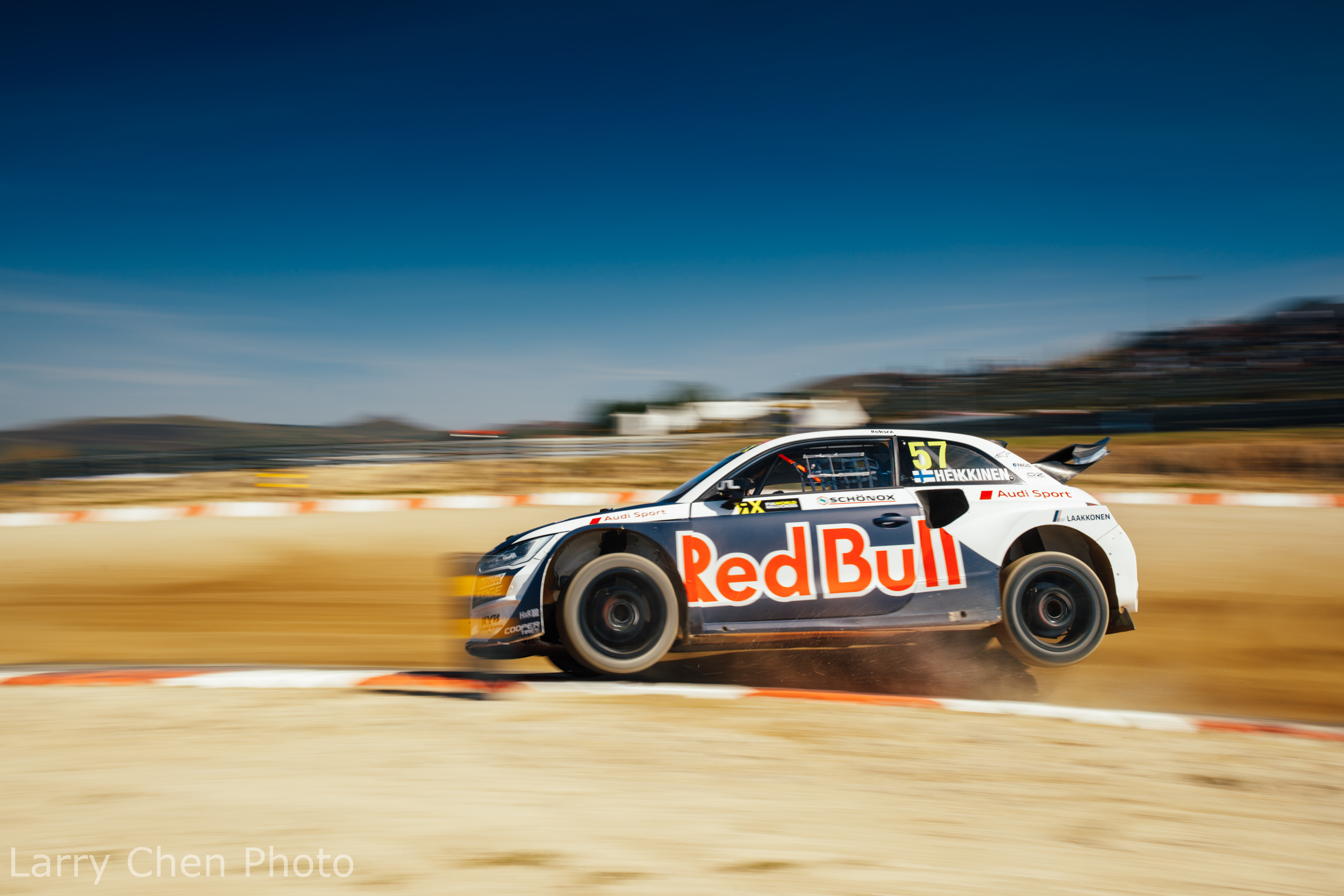 Prior to this I'd only been to one World RX event before, and I was quickly reminded of just how much harder it is to get a large number of good shots compared to Red Bull Global Rallycross in the US. It all comes down to that aforementioned lack of practice and run time.
The dirt section was very smooth, and because it was a permanent track it did not need to be groomed as much. There were water sprinklers all around the course that would wet the track in between heats.
But regardless of whether it was tarmac, which made up 60 percent of the course, or dirt for the remaining 40 percent, every inch of the 0.95km (0.6mi) long track was used to advantage.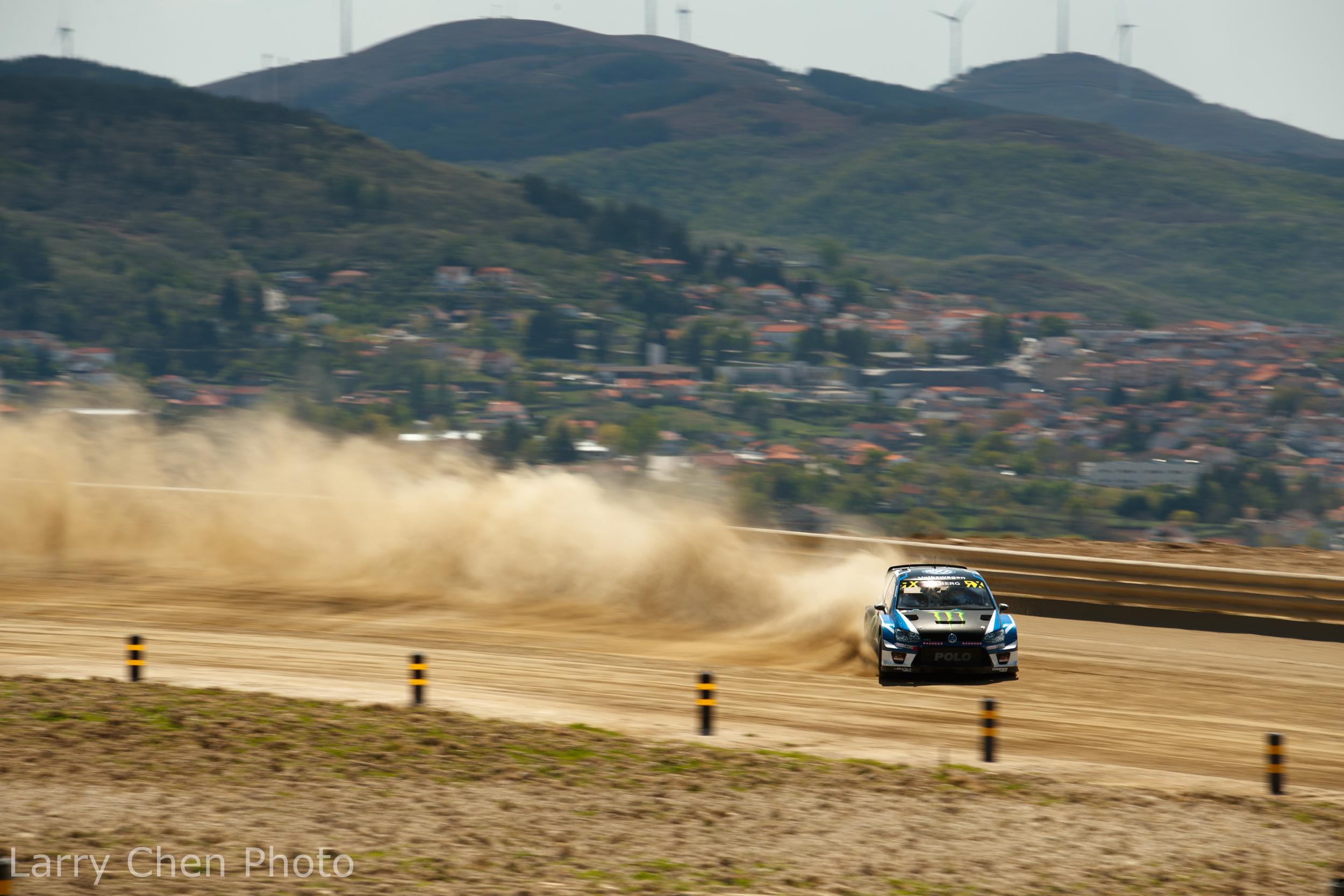 The background was absolutely stunning too.
Once again, it was so awesome to see Petter Solberg behind the wheel, but this time in a Volkswagen. He was literally sideways around every corner, even when it was only the slightest of bends.
And it's always great to see Sébastien Loeb drive. I was lucky enough to follow him during his record-breaking Pikes Peak run and I've looked forward to shooting him on the dirt ever since.
Chapter Three: Fan Mail
In between runs there's a huge scramble in the pits to get the cars ready for the next race.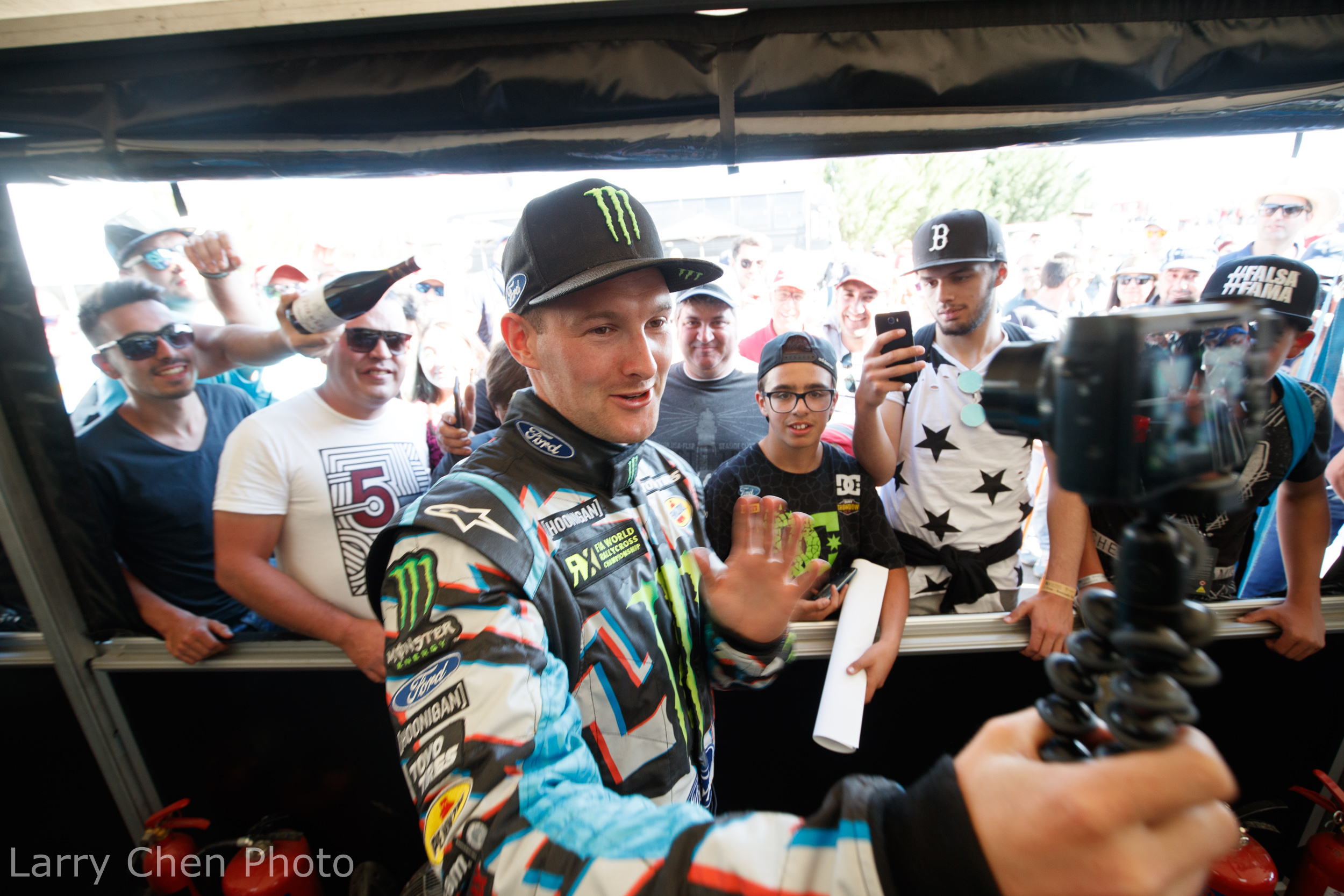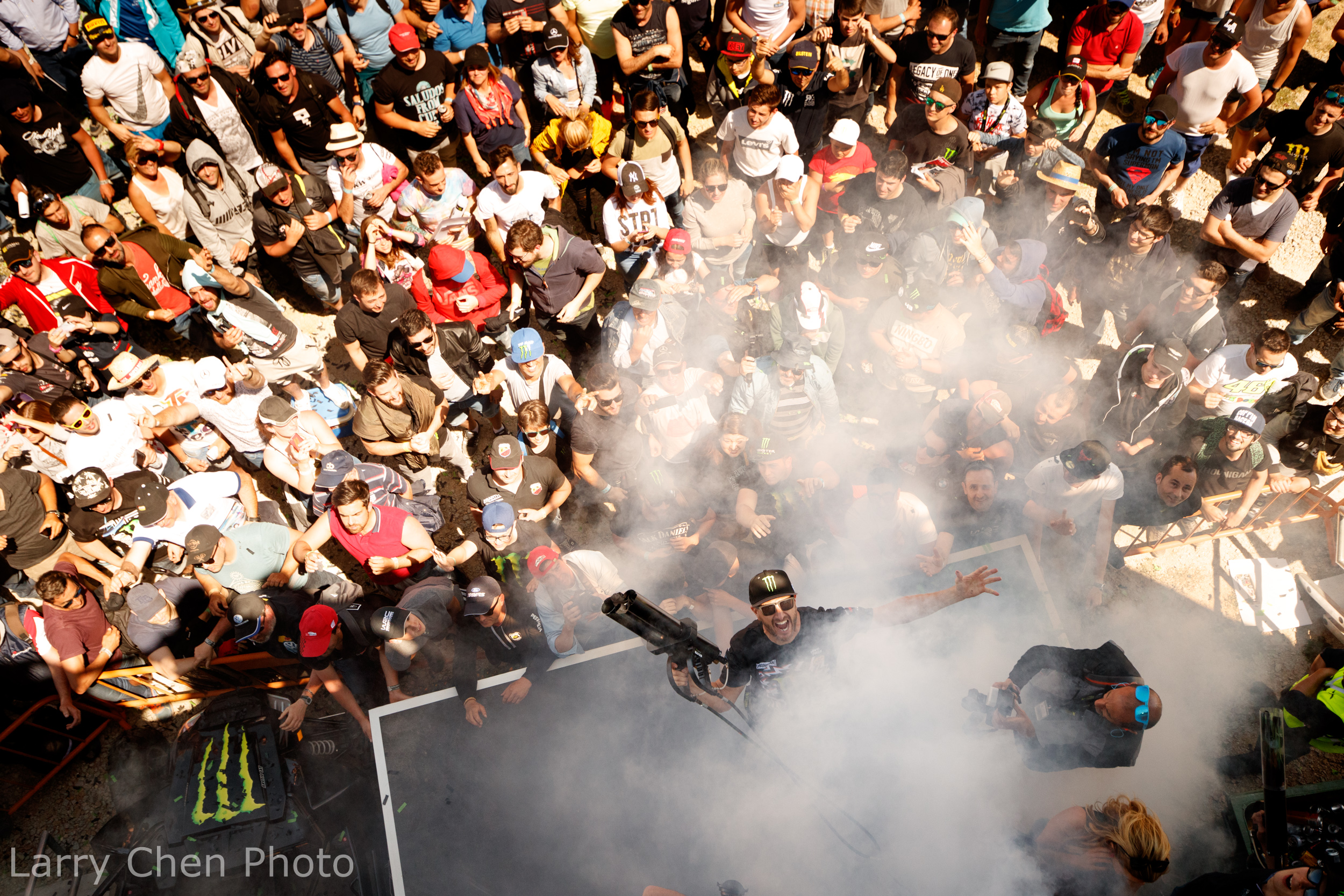 While that's happening, the drivers are doing one of three things. Firstly, there's interaction with the fans, and both Ken and Andreas have large followings. In fact, last year Andreas's hometown fans hired a Boeing 737 to fly them from Norway to Latvia so they could watch him race.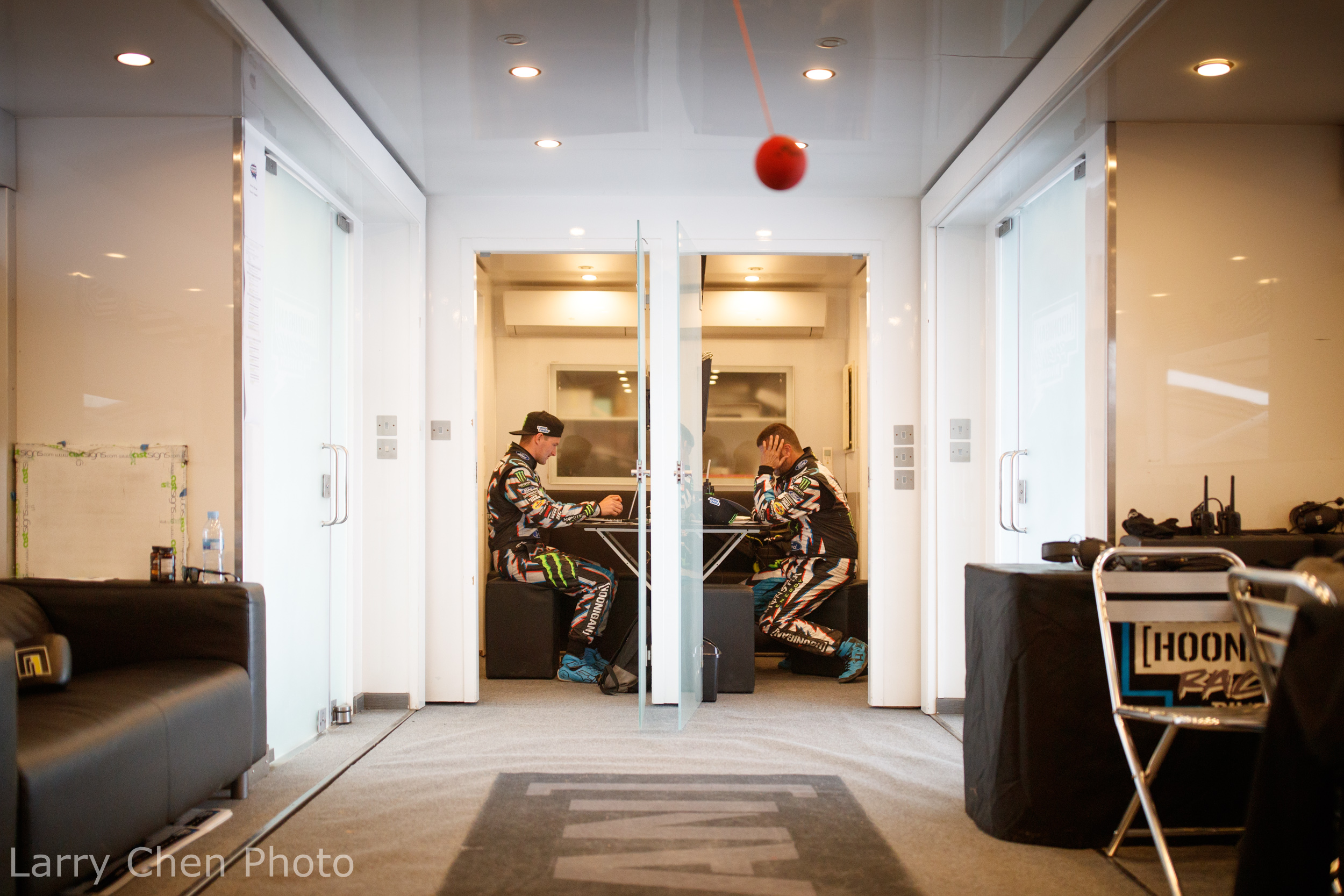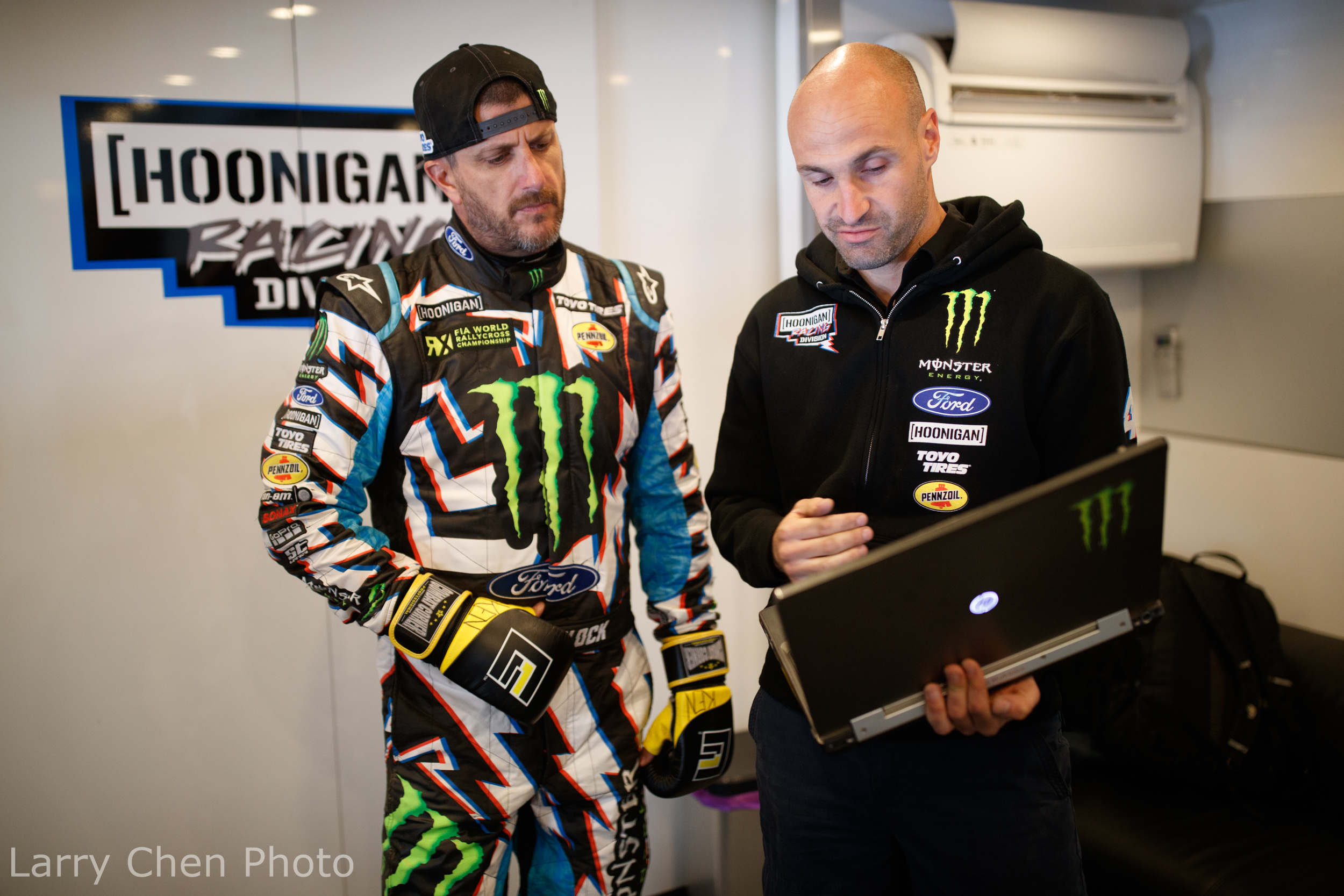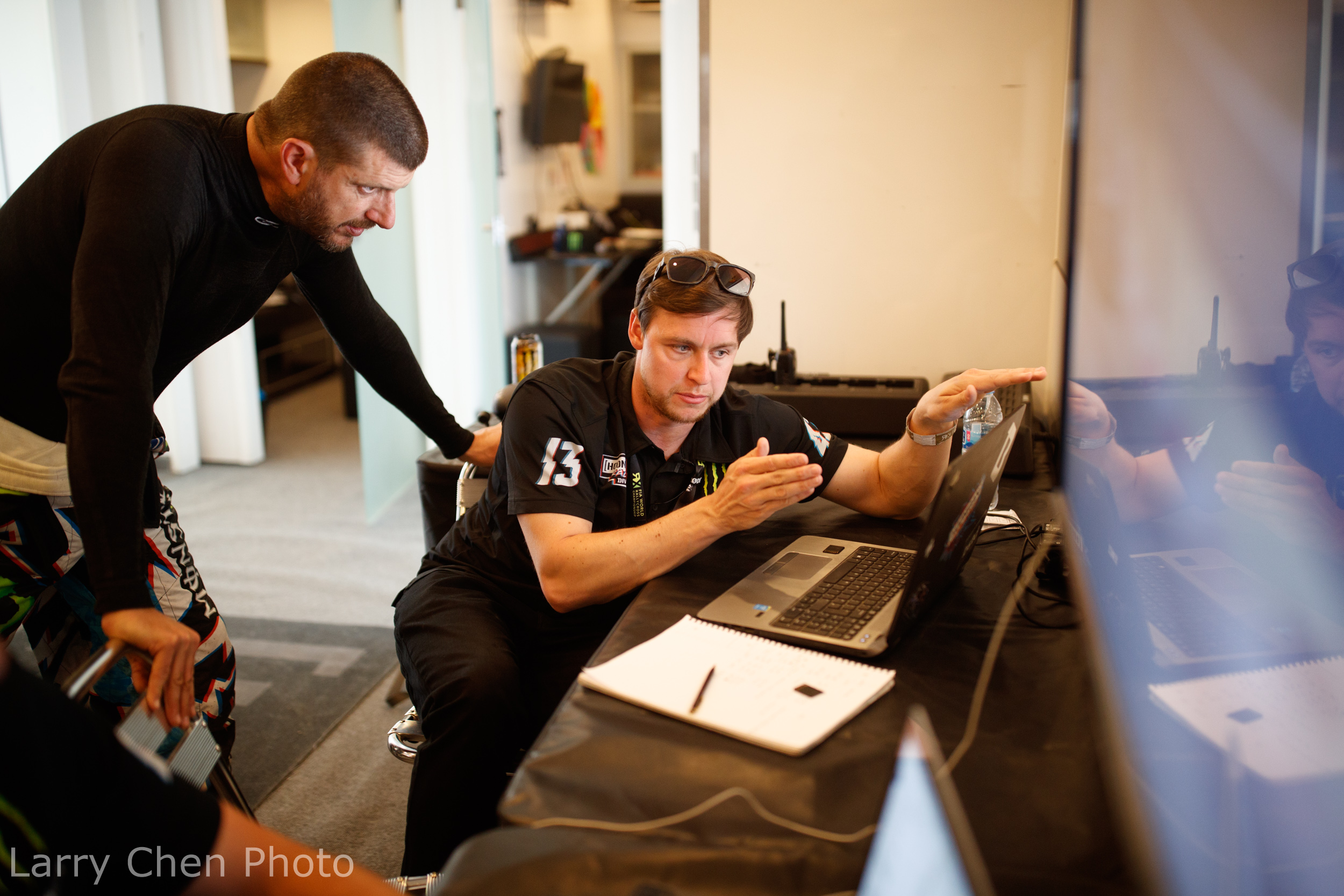 When they're not meeting fans in between racing sessions, you'll find both drivers inside the rig. Sometimes it's studying replay footage and taking mental notes on their next race, while others times it's meeting with spotters, engineers and the crew chief.
On top of the mental preparation, there's physical preparation too. For warm-up and hand/eye coordination, the guys hit this rubber ball on a string, which is a whole lot of fun. Check out this great video Hoonigan's Ron Zaras made.
Chapter Four: Maximum Attack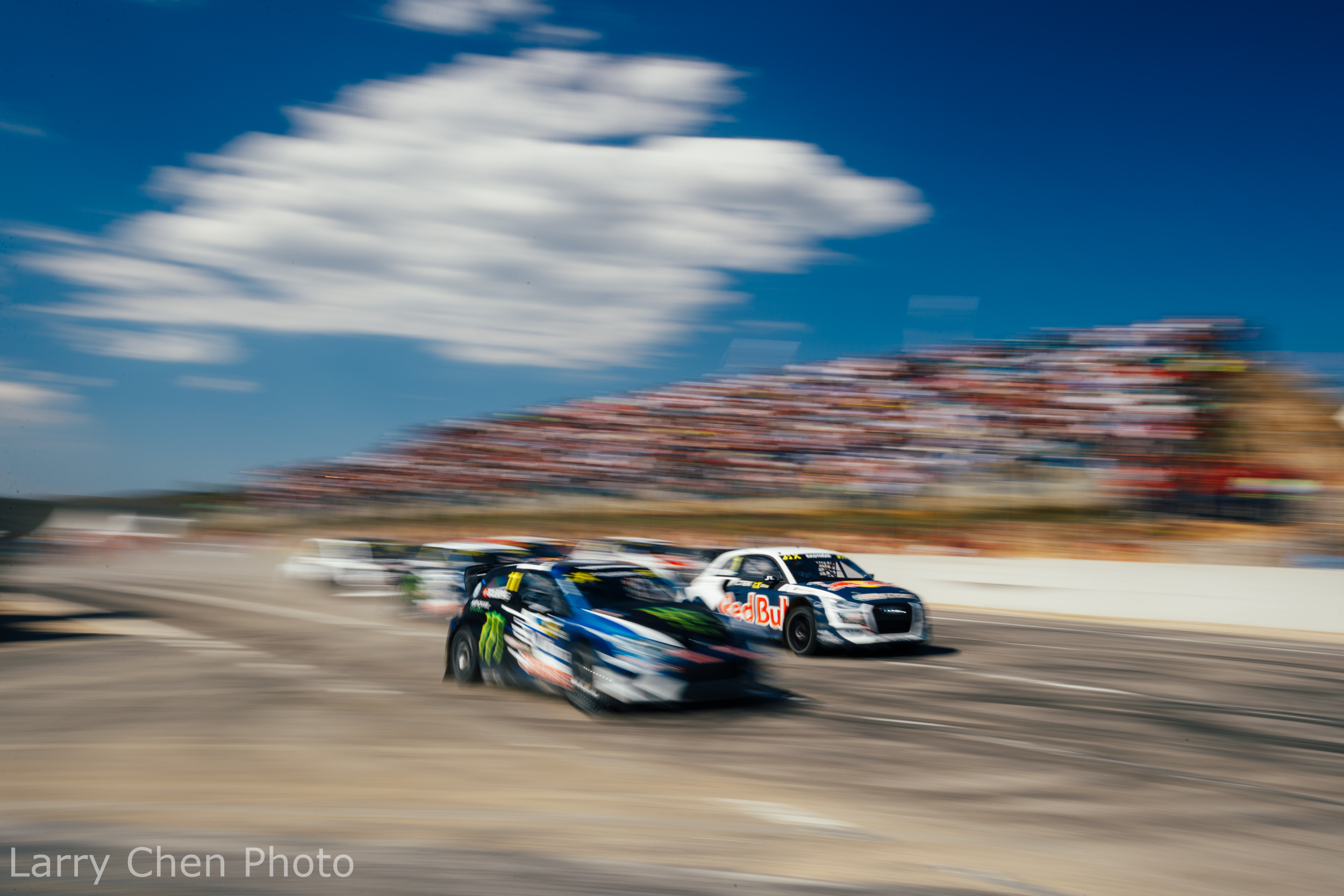 Although there are less cars on track and less laps compared to Global Rallycross, the action was super-close from the fast guys down to the lower end. Making it to the finals was a big challenge for everyone.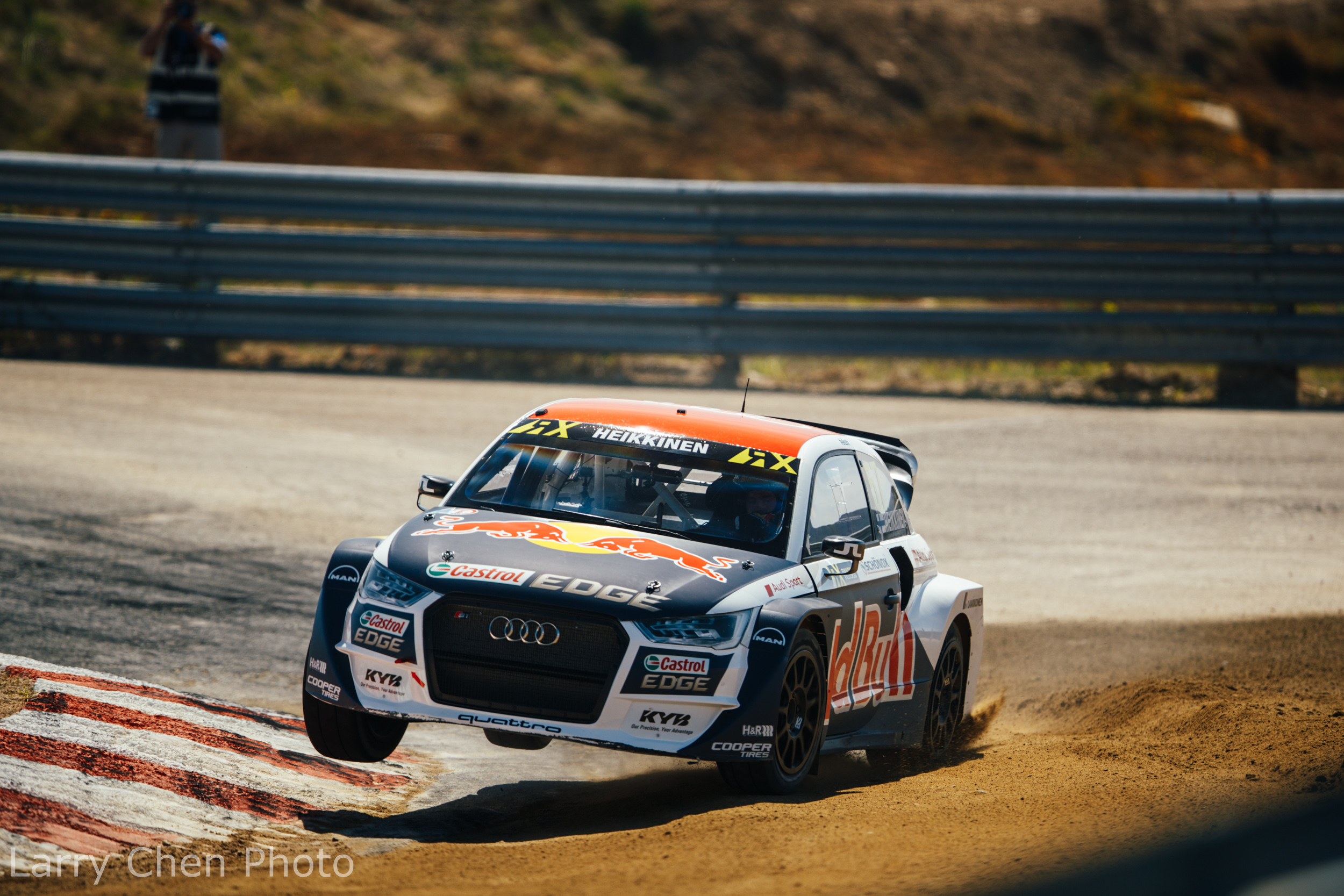 The cars look absolutely amazing though. Ken's new livery is out-of-this-world cool to look at in person and in pictures; I really wonder how they always come up with new and interesting designs.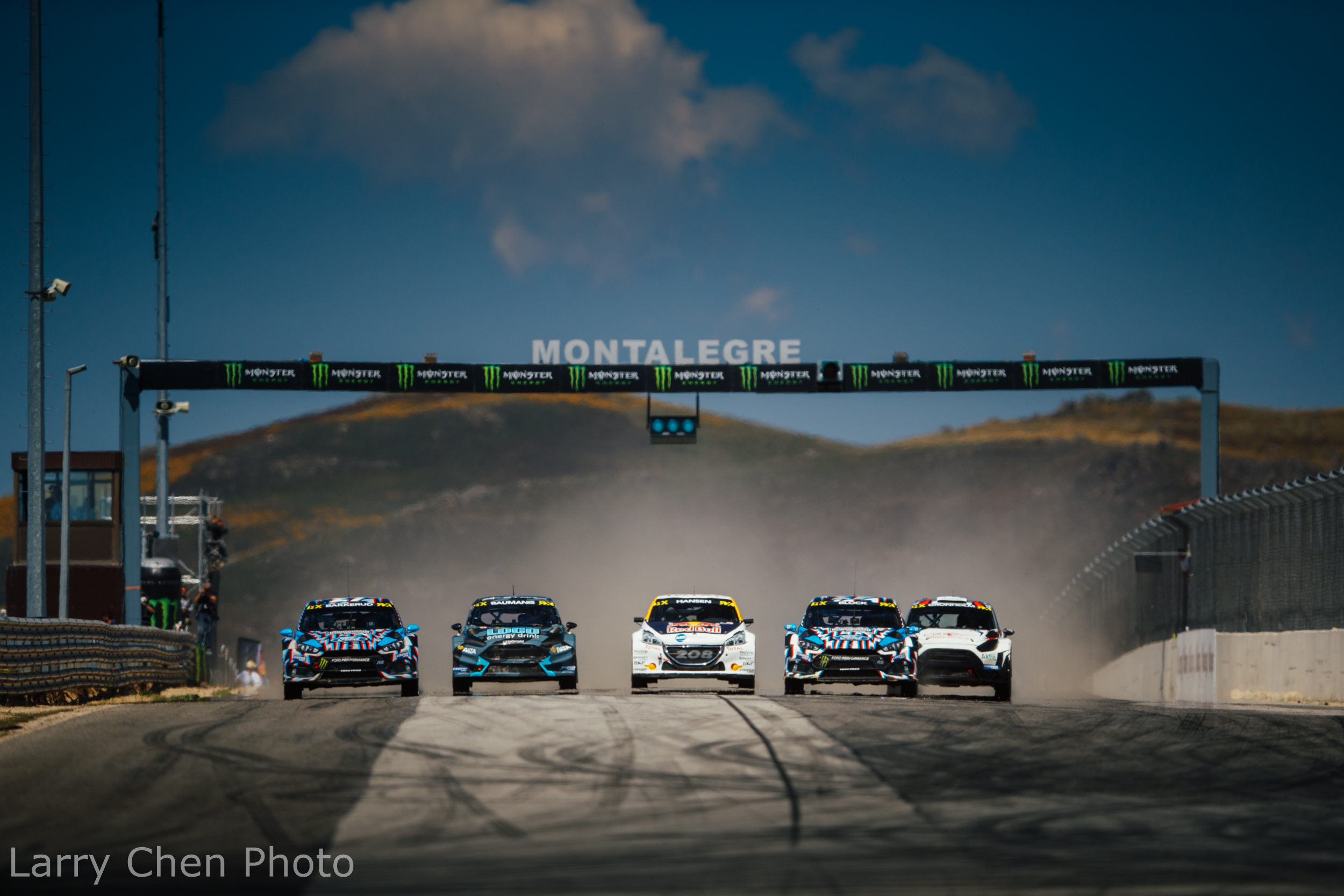 The only time Ken and Andreas met during competition was in one of the heats, where they finished first and second, but there wasn't a lot else for the Hoonigan team to celebrate at World RX Portugal.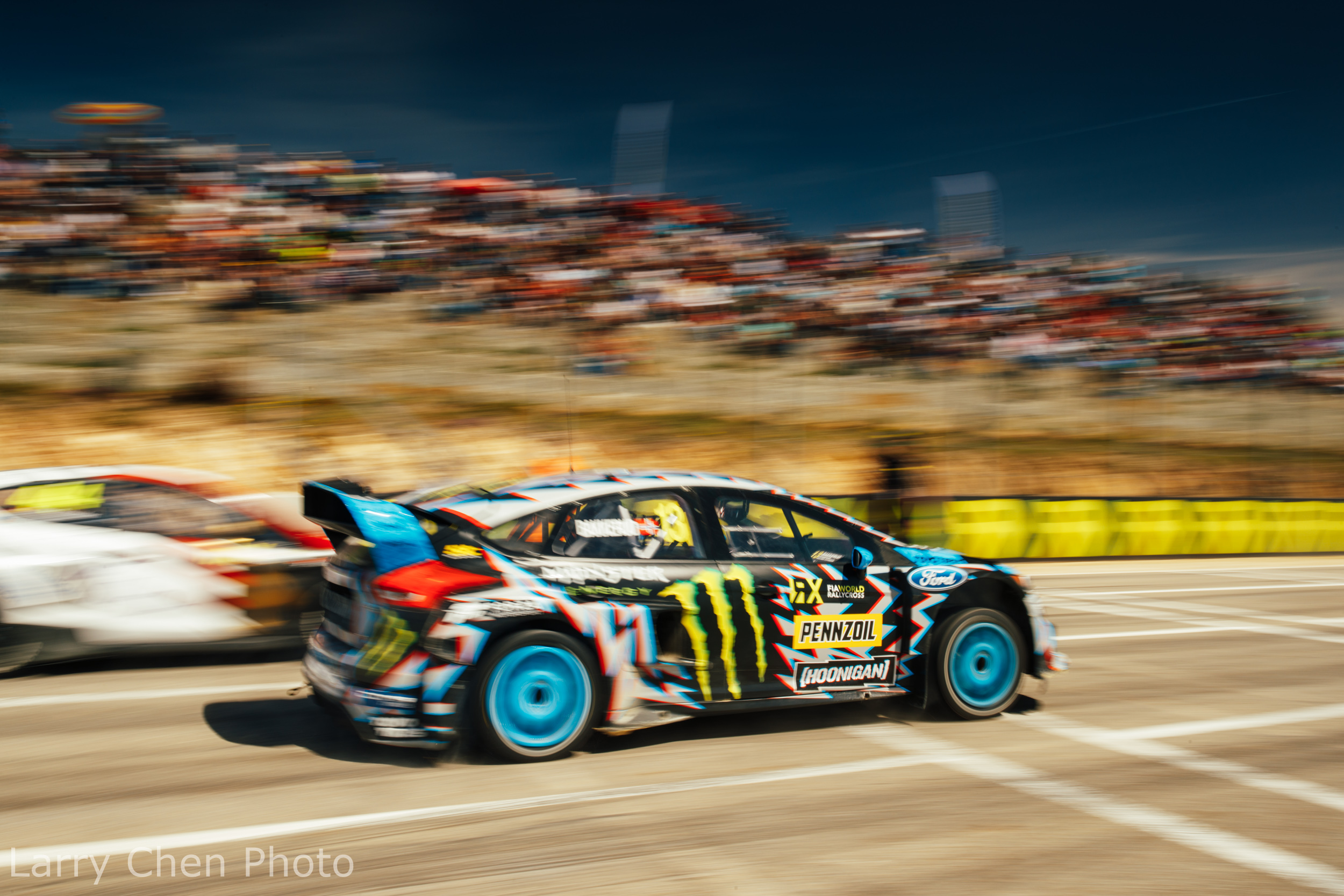 During one of Andreas's qualifying races he lost a tire; even after so much planning and analyzing of sector times and car setup there are still things that you can't predict. Then in his semi-final, he failed to run his mandatory 'Joker' lap – a longer lap that every driver must complete once during a race – which resulted in 30-second penalty. It was an honest mistake that came about after a radio malfunction.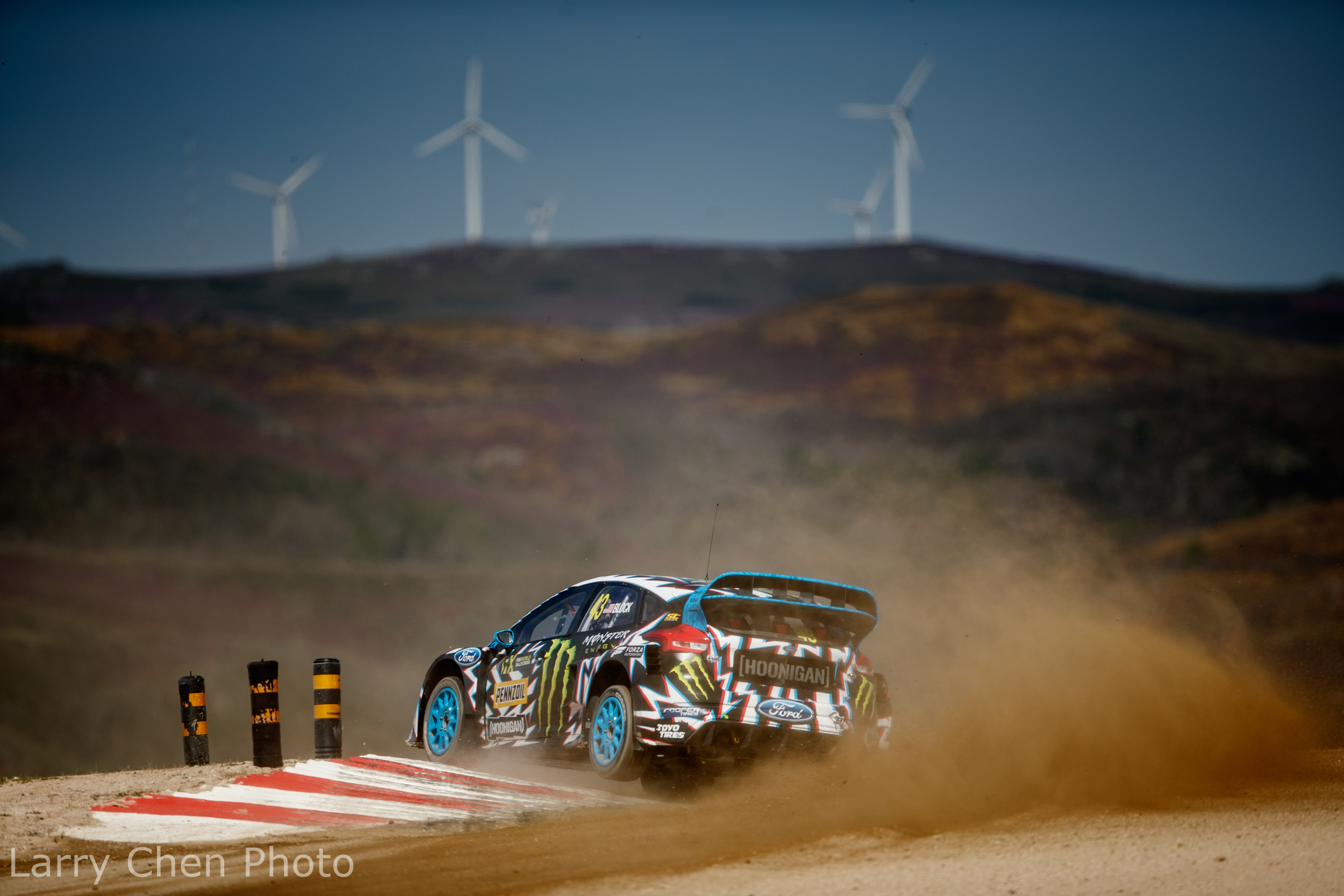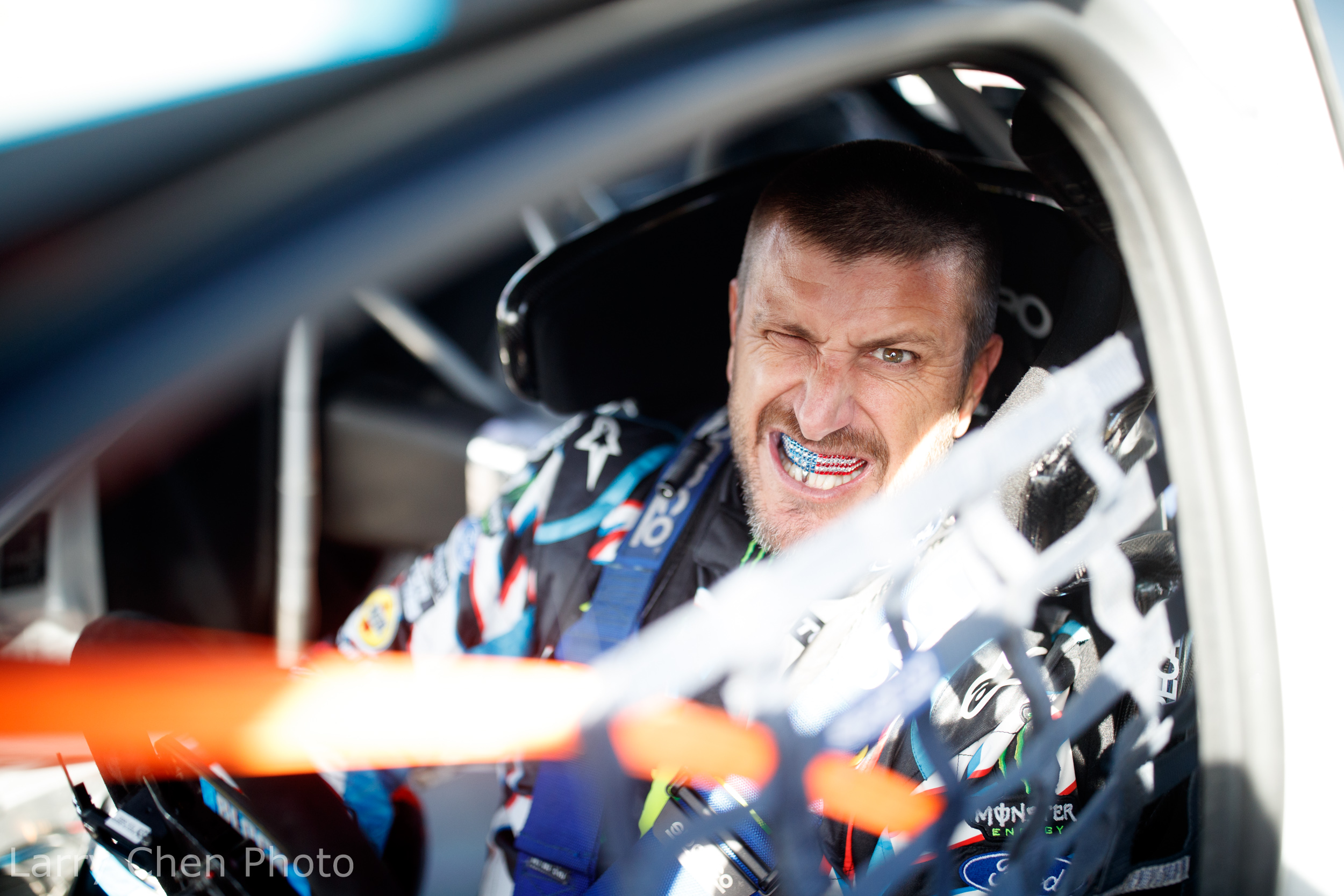 Ken also dipped out of final contention after finishing 5th in his semi-final (only the top three went through). It was Mattias Ekström who ultimately took the round win and the points to maintain his #1 ranking in the 2017 World RX championship standings.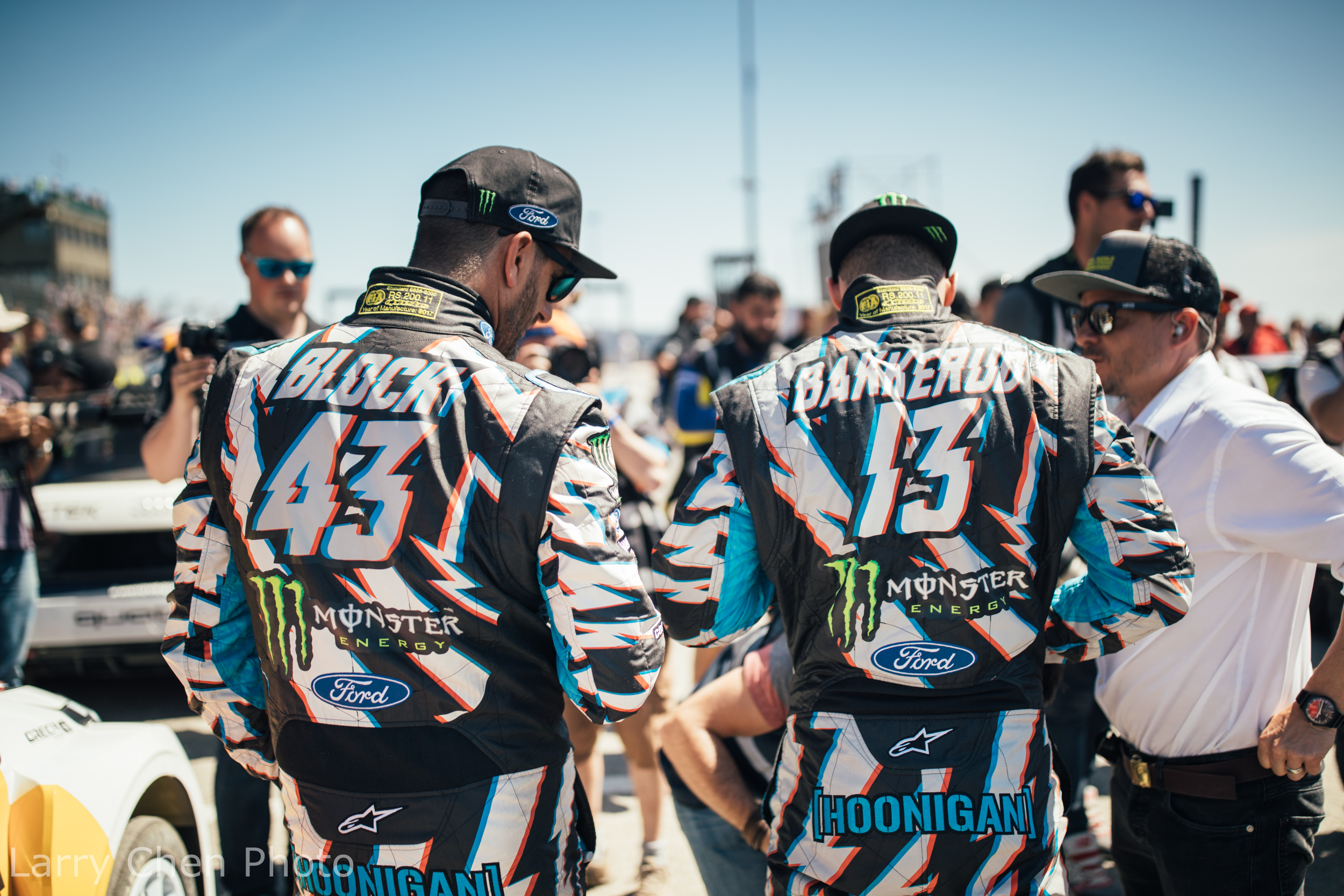 Regardless of the outcome, I'm on cloud nine every time I get to shoot with the Hoonigan team. I really hope you enjoyed the behind-the-scenes look at the Portugal event, and don't forget to check out the massive gallery chapter below.
Larry Chen
Instagram: larry_chen_foto
Chapter Five: Cutting Room Floor