Chapter One: Shakedown
I've heard it so many times, and if you're into car culture chances are you've heard it to. I'm talking about excuses: "My car is not ready for the track," or the ever-so-worthless "I need to upgrade my [insert part name/s here] before I go to the track."
If you're anything like me, there will always be something to do, but that shouldn't be a reason to not take your car to the track and put it through its paces, unless deep down you don't really want to do it. For me, when an opportunity comes along to get behind the wheel at a place like Willow Springs International Motorsport Park, I'm going to take it.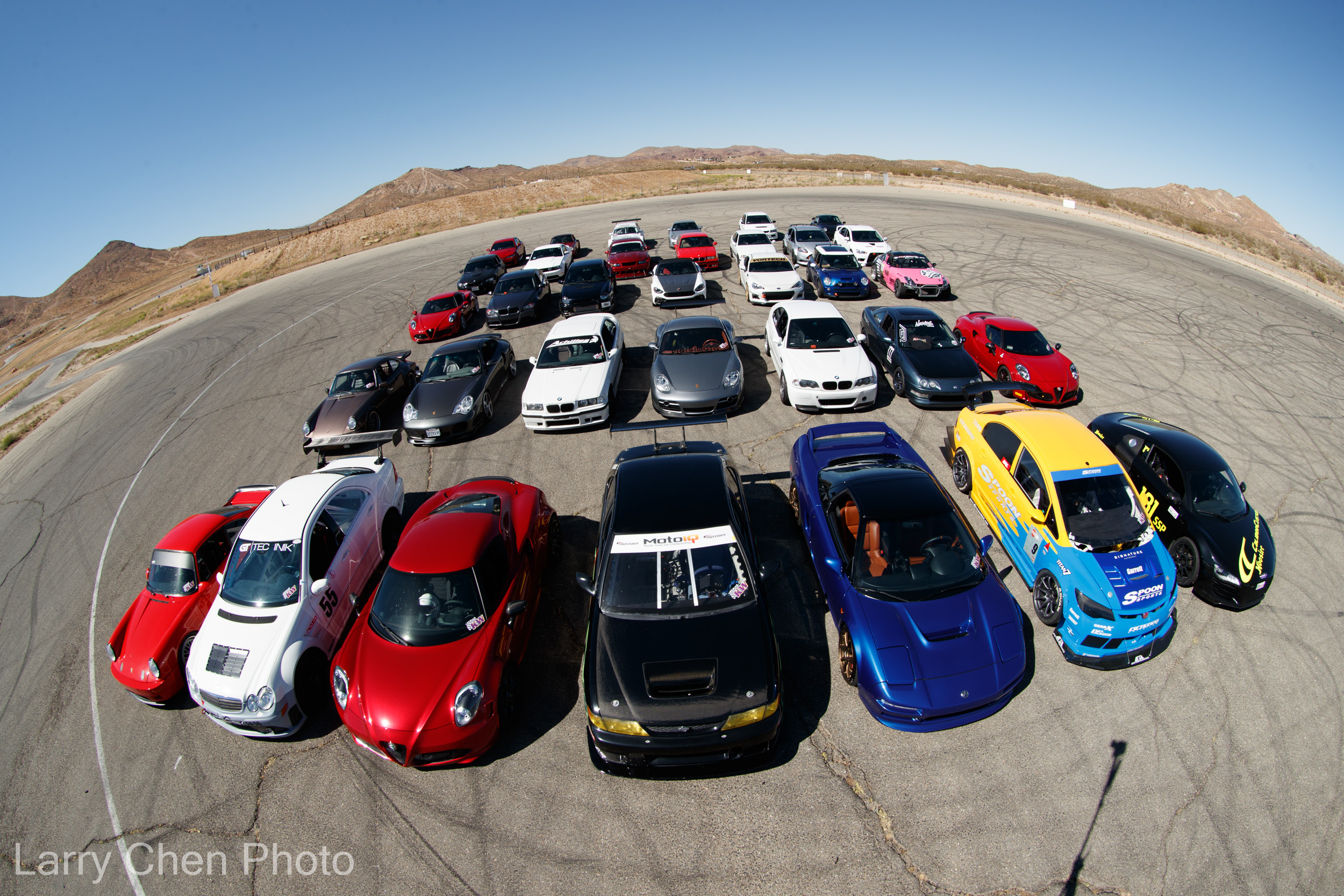 Which brings me to the track day I recently attended, hosted by our good friends at KW Suspensions.
The event was an opportunity for friends of KW to come along and shakedown their cars with experts on hand to make suspension setup changes and tweaks if needed.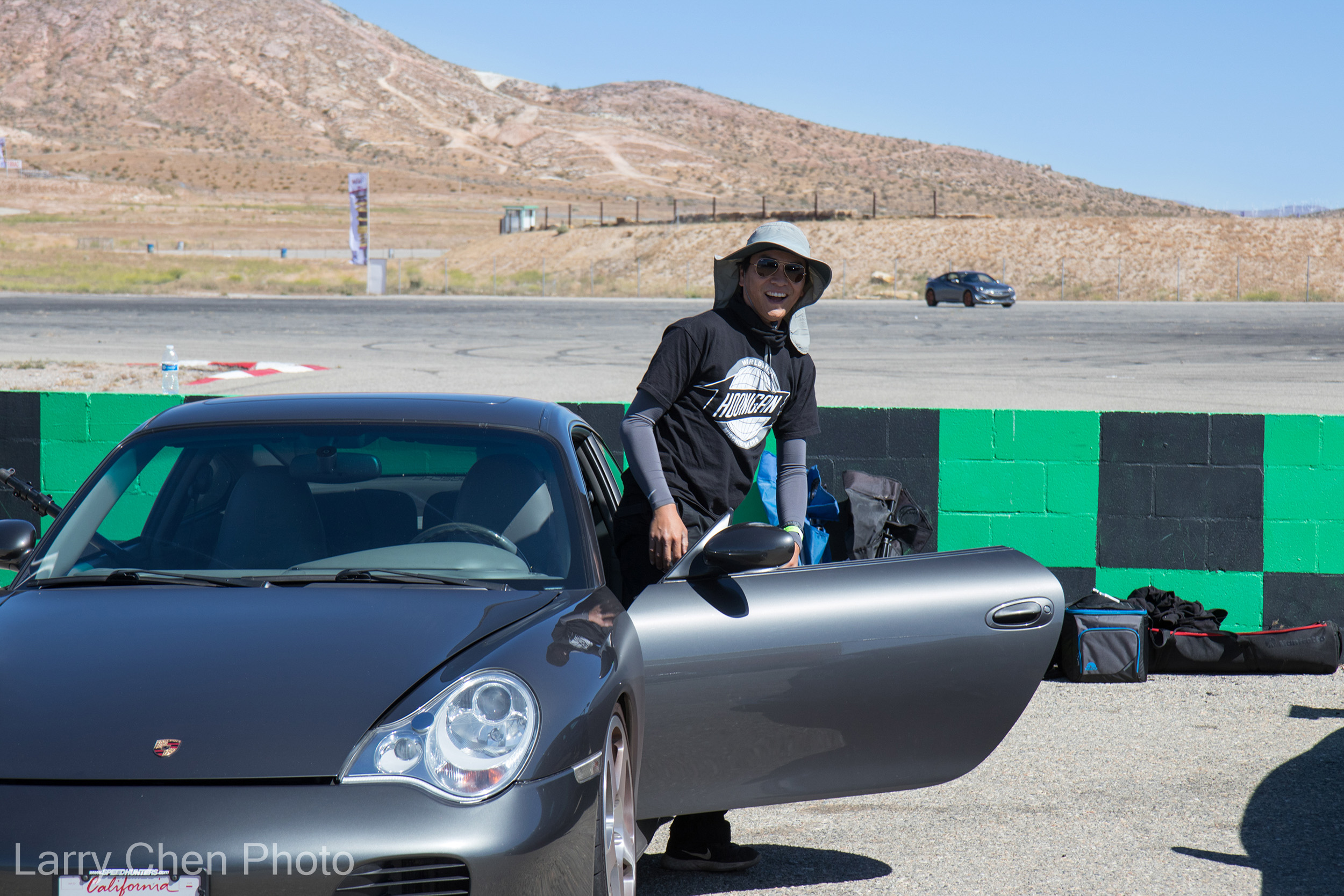 Even though Project 996 Turbo is in far from what I'd call a 'finished' state, I could not have said yes any quicker. Driving fast is what got me into this whole mess in the first place.
I never get photos of myself driving, but lucky for me, my buddy from Clarion USA was on hand to do so.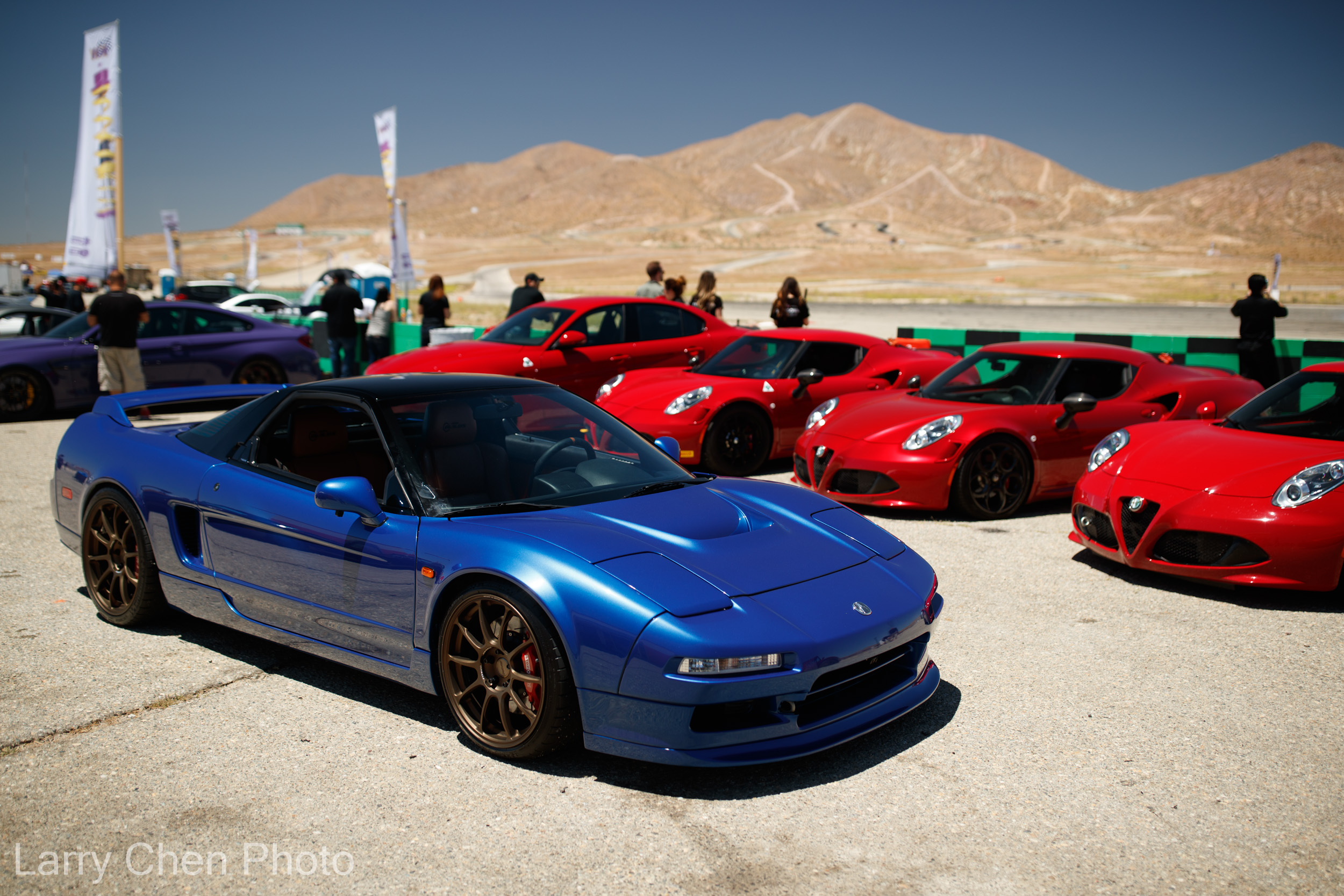 He actually brought out a car that Clarion built and I've previously featured on Speedhunters. The idea behind this build was to bring some modern touches to the original NSX without losing any of the character that made it so special in the first place.
The Clarion car wasn't the only former Speedhunters feature car in attendance either. In fact, the event turned out to be a Speedhunters feature car reunion of sorts.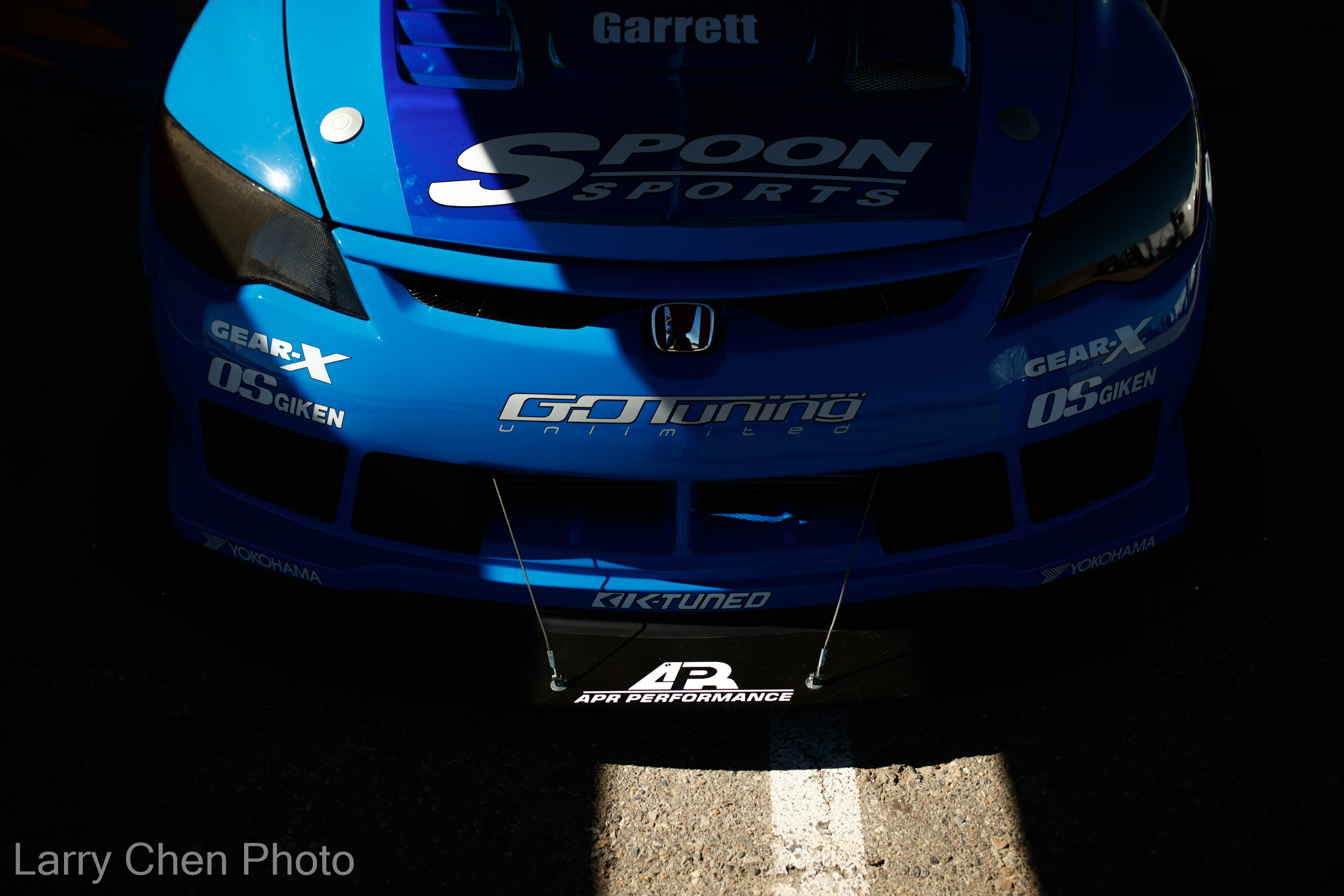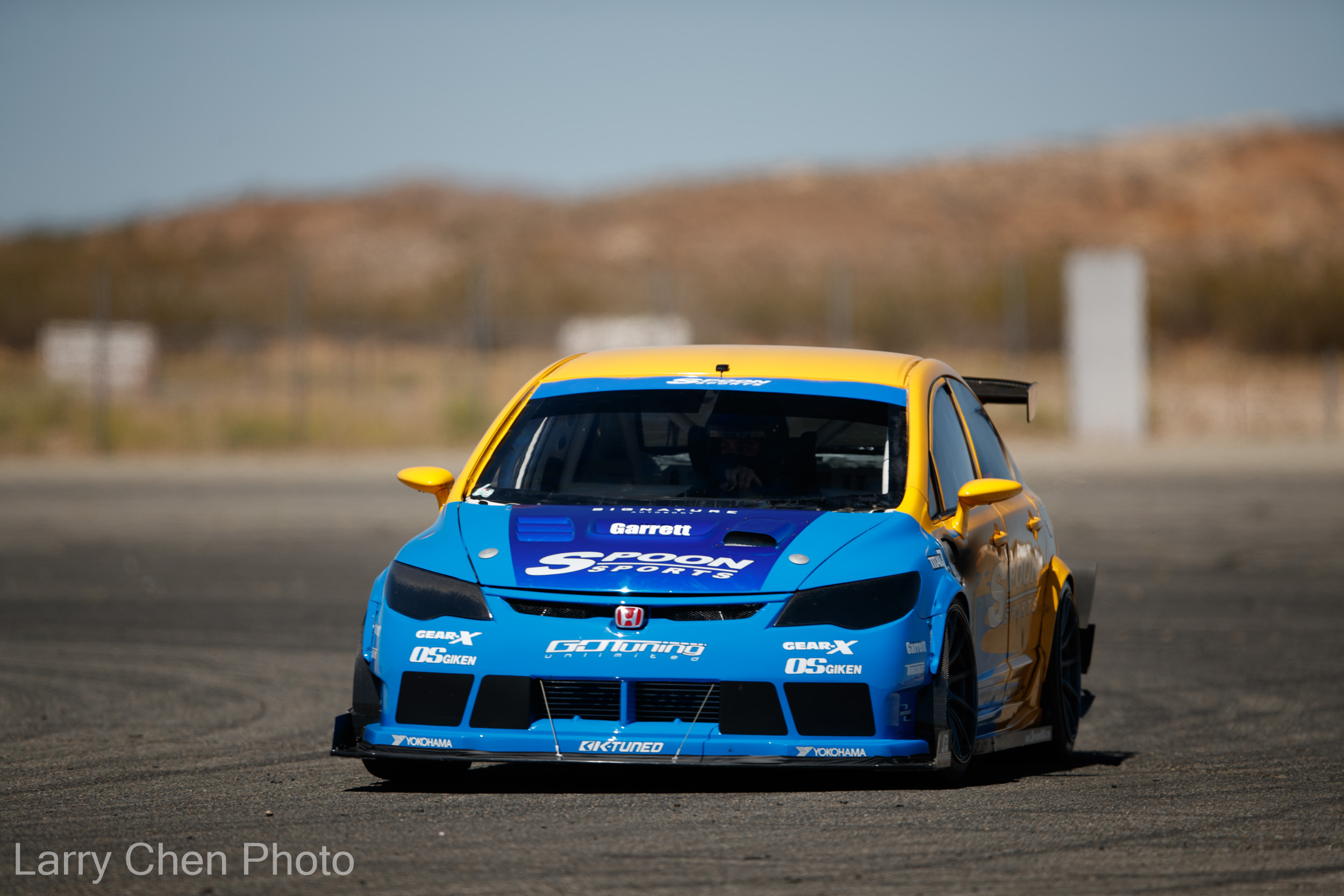 It's a large but tight-knit car tuning community here in Southern California, so there were plenty of familiar faces. The Spoon Sports USA FD2 Civic Type R, as recently featured by Louis and Justin is another high profile car running KWs.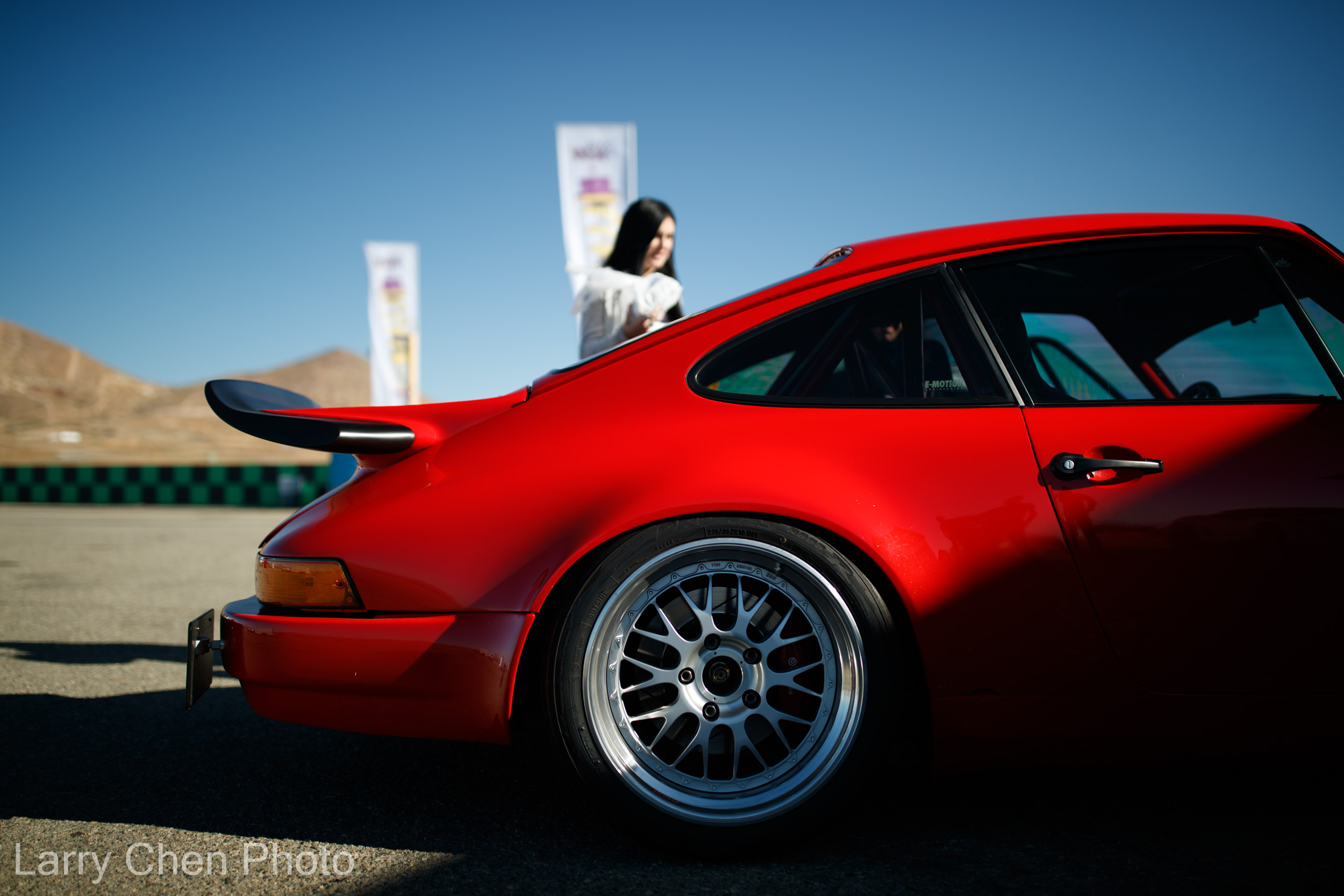 To continue the Speedhunters feature car theme, one of my favorite air-cooled Porsches also showed up.
Joey Seely from Emotion Engineering works on Project 996 Turbo, but also built this awesome track rat of a 911.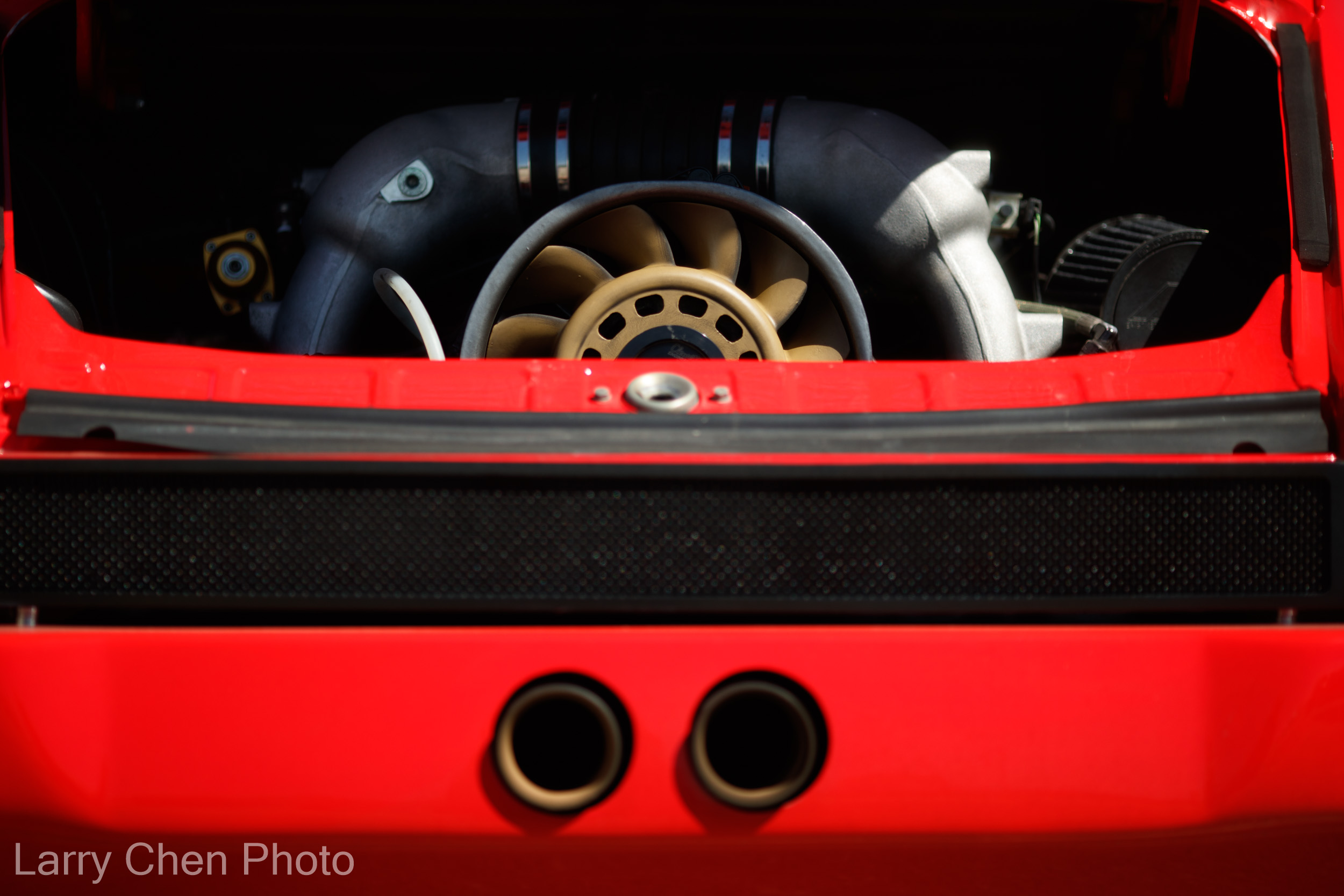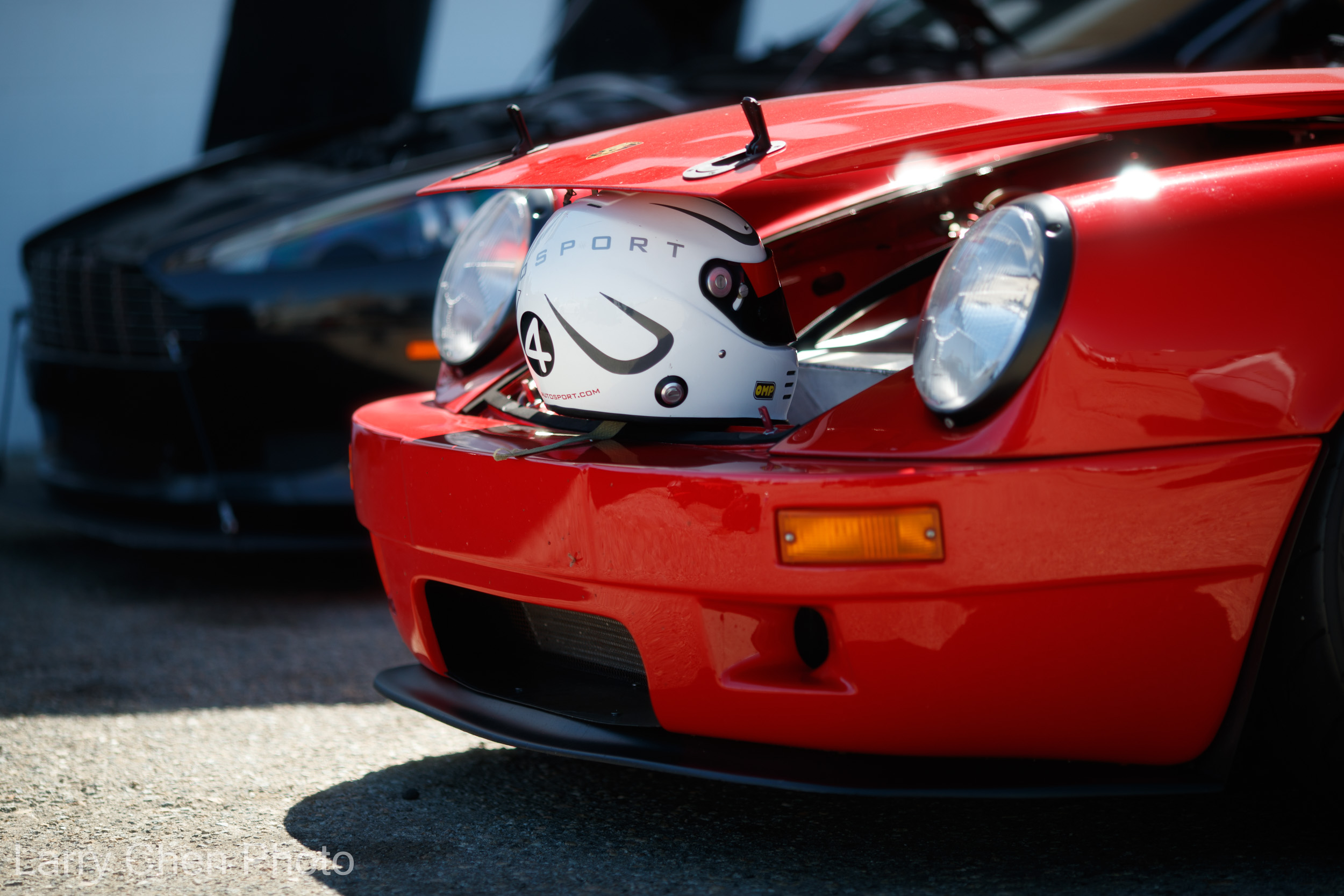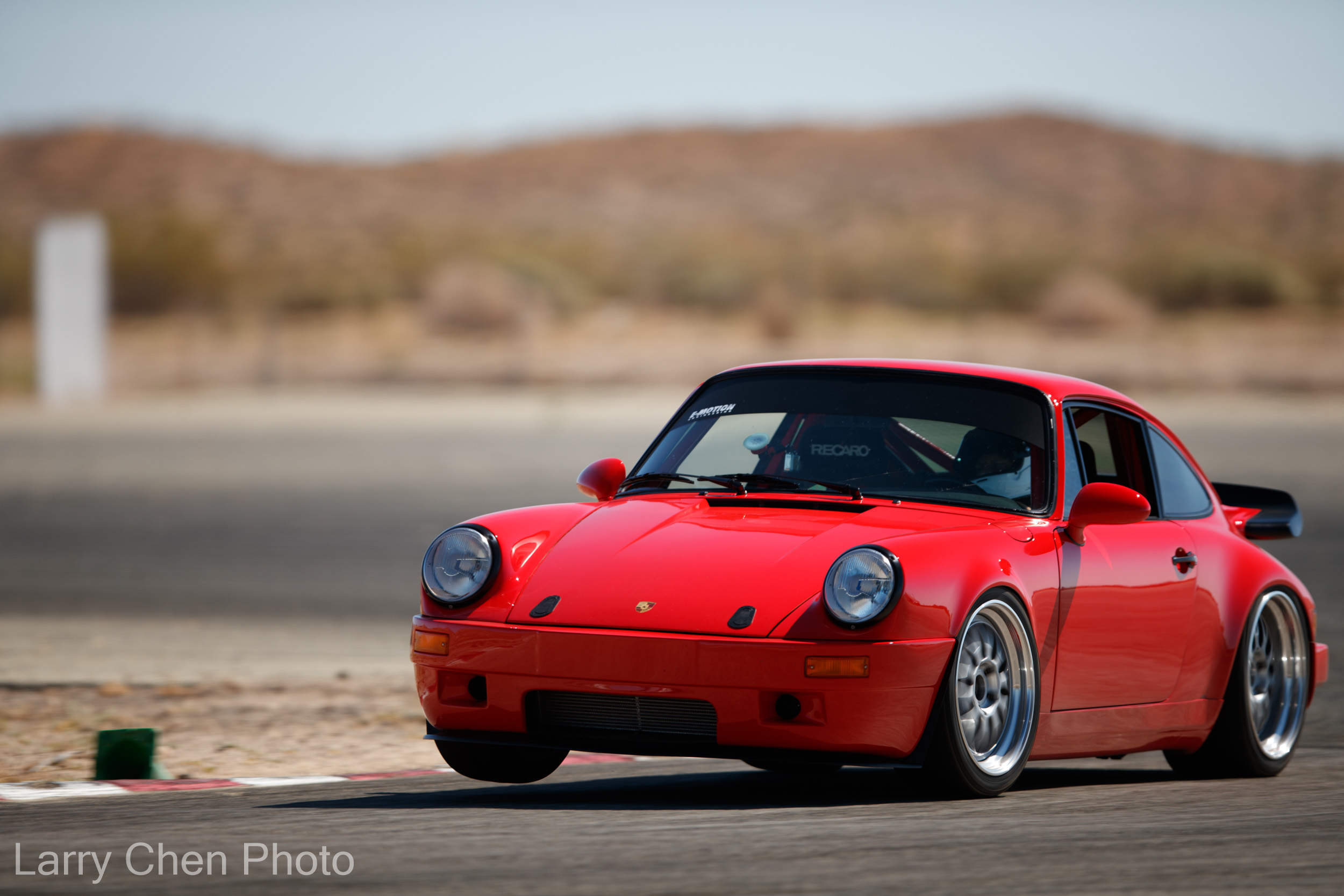 I had previously not seen this thing in action, so it was cool to watch him rip it around the track. It's actually too bad I was busy driving, otherwise I would have loved to get a ride. Maybe next time…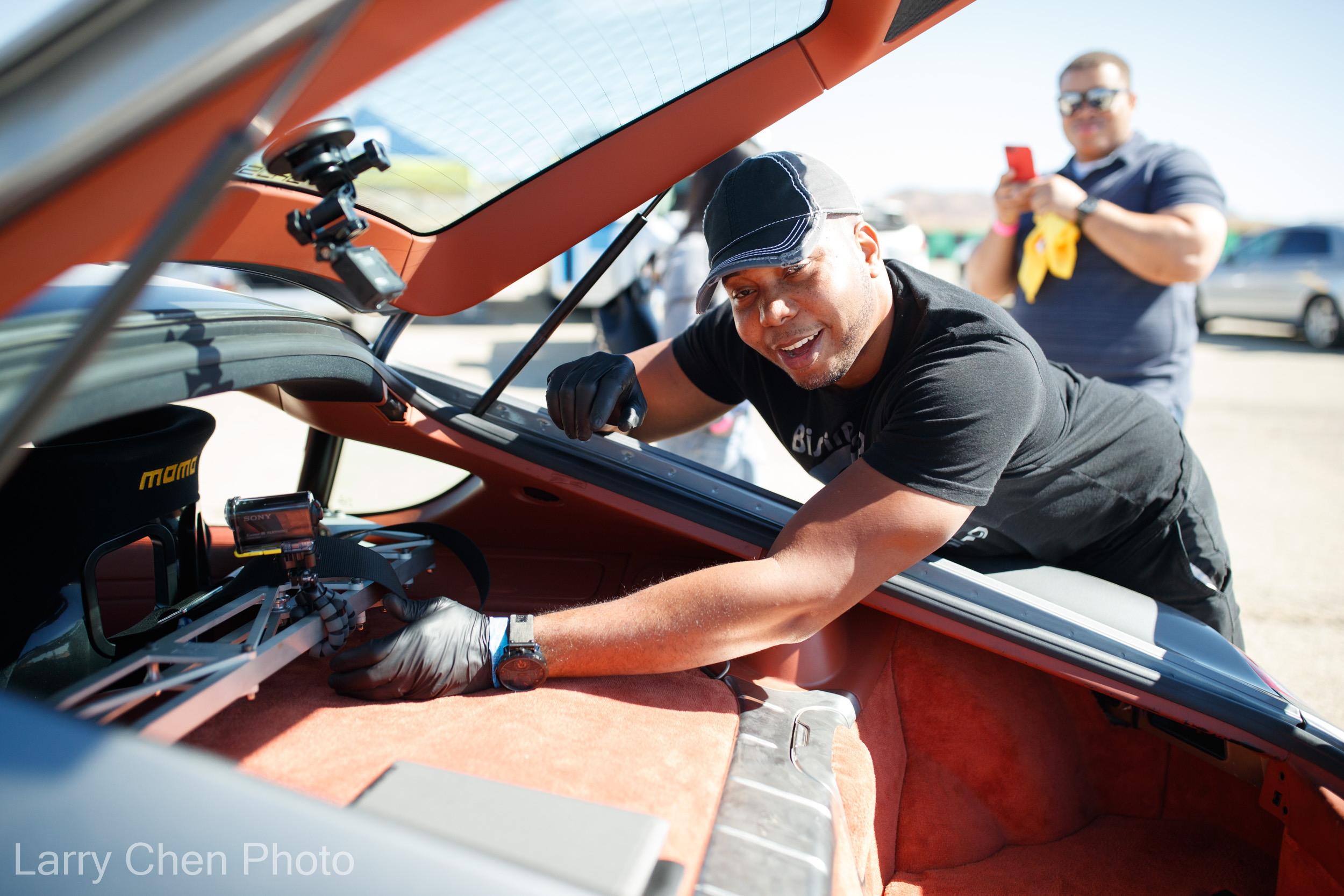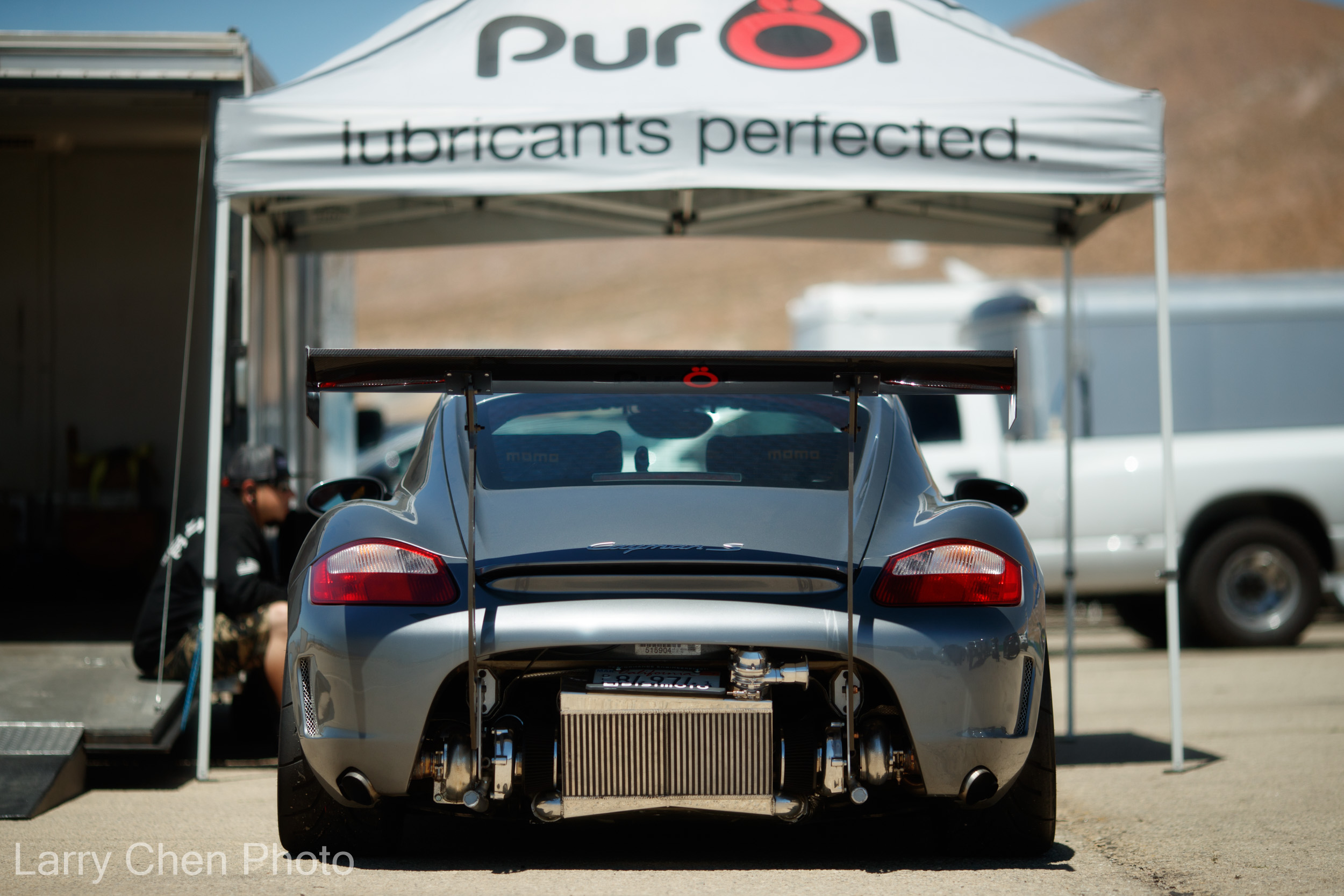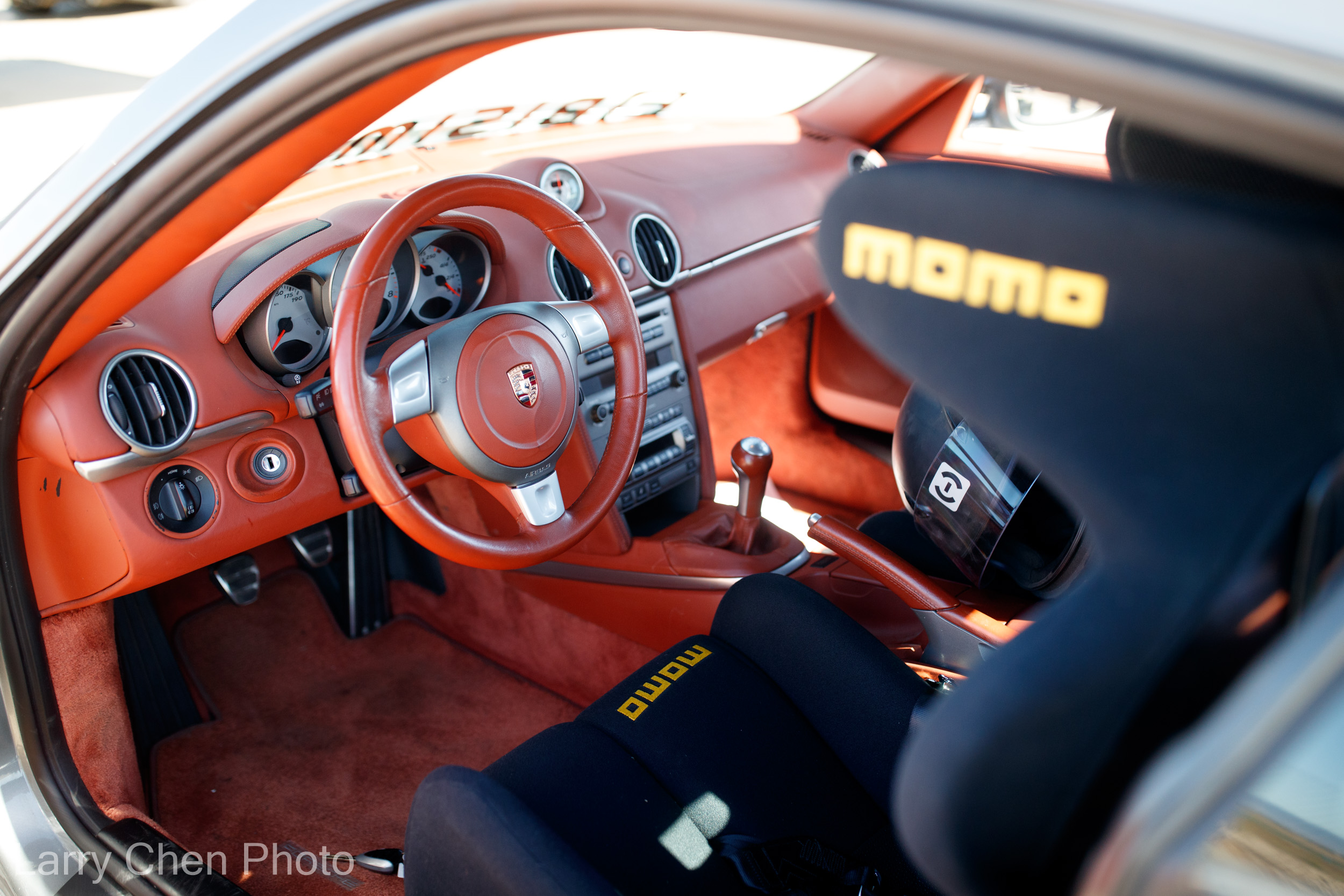 Our good friend Bisi Ezerioha of Bisimoto Engineering brought out one of his many fun project cars. His twin turbo Cayman has an exhaust note to die for.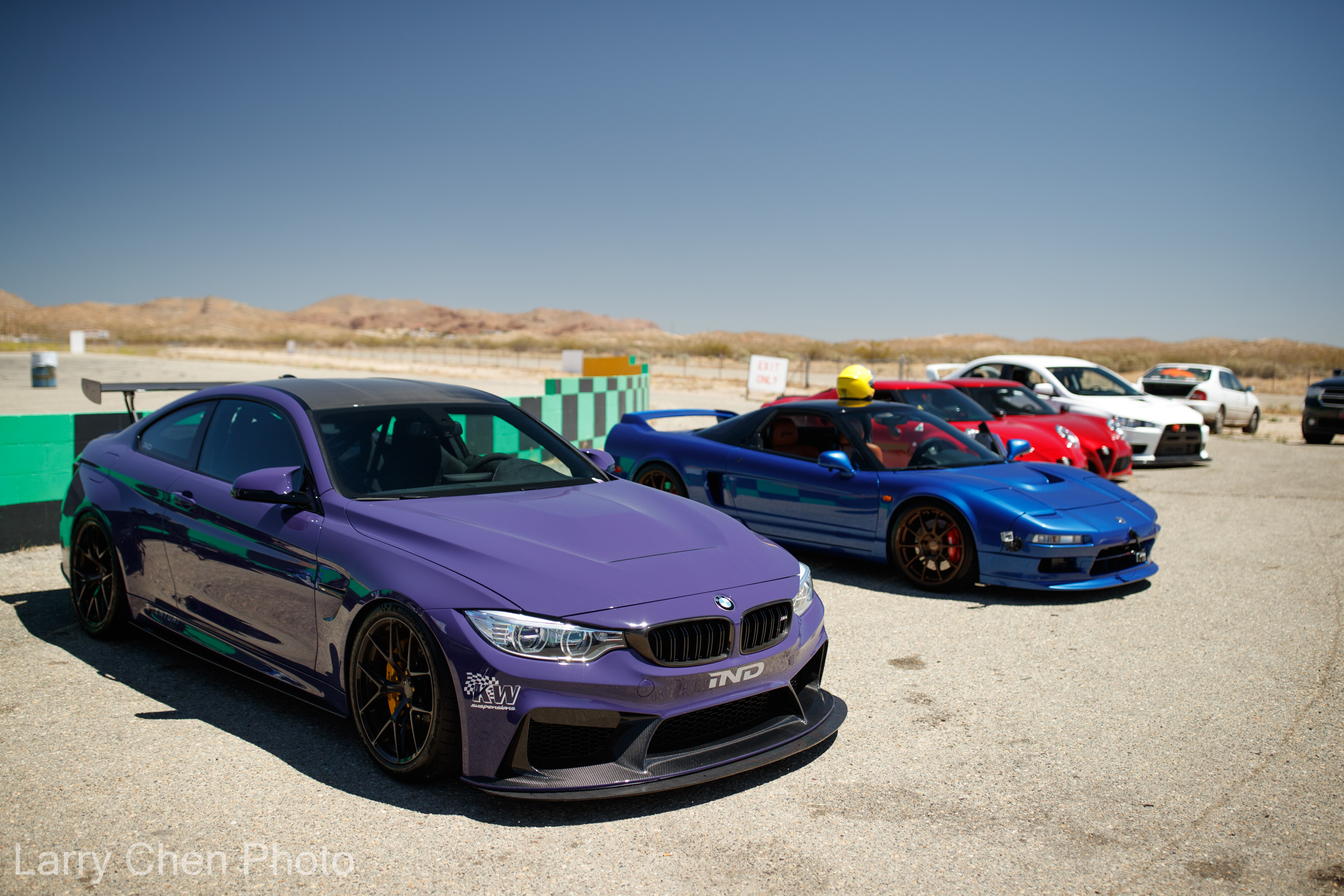 I also picked up a quick car spotlight while I was at it; I'd previously never seen a BMW M4 GTS, and this is pretty much the closest thing to a BMW GT3 car on the street it seems.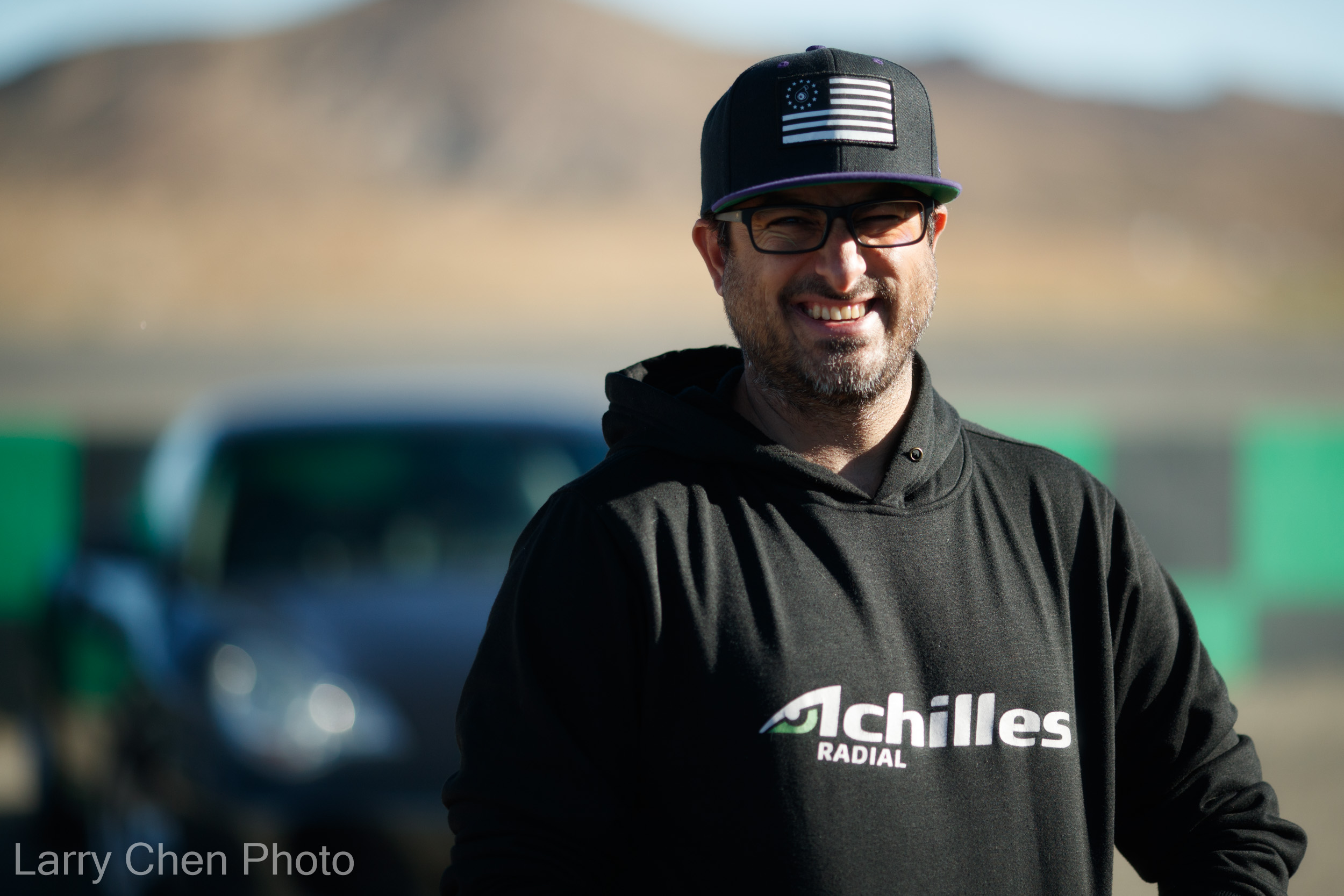 Speaking of friends of Speedhunters, Michael Essa was also out at Willow Springs shaking down a Porsche 996 GT3. I followed him a few years back while he was building his BMW drift car.
Mike Kojima, legendary chassis engineer and creator of MotoIQ came out to play with one of his toys too.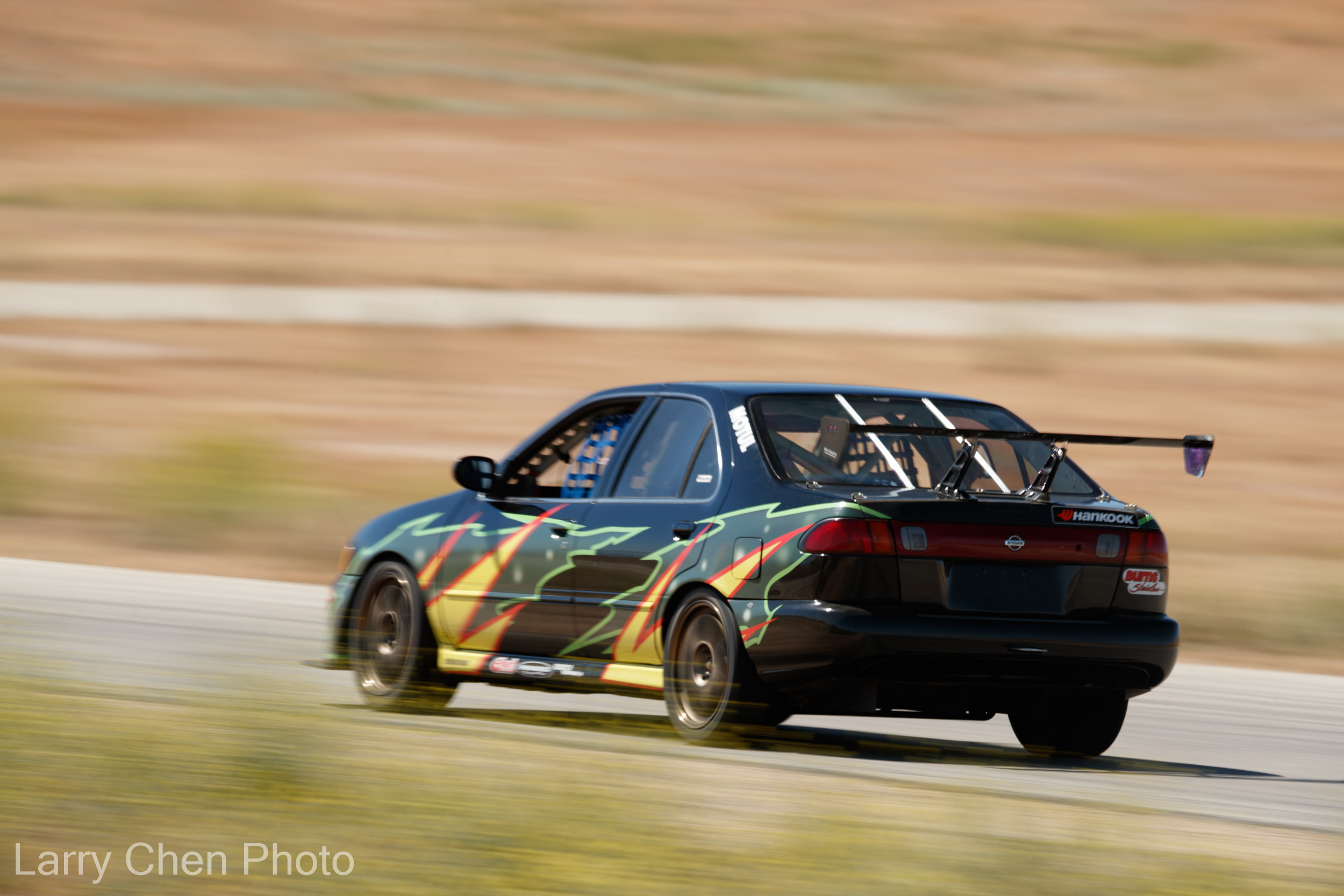 I've followed Mike for a long time as he's worked on various media projects, but in the last few years have been able to catch up with him more regularly in the Formula Drift paddock where he's helped Daijiro Yoshihara out with car set up.
Chapter Two: Track Rats
Since I started this German muscle car project I haven't been able to take it to a proper track day, mostly because work always seems to get in the way of having any sort of fun. My track-focused car has always been Ole Orange Bang, but since that is currently out of action while some major upgrades are made, I decided to give the twin turbo beast a bit of a work out.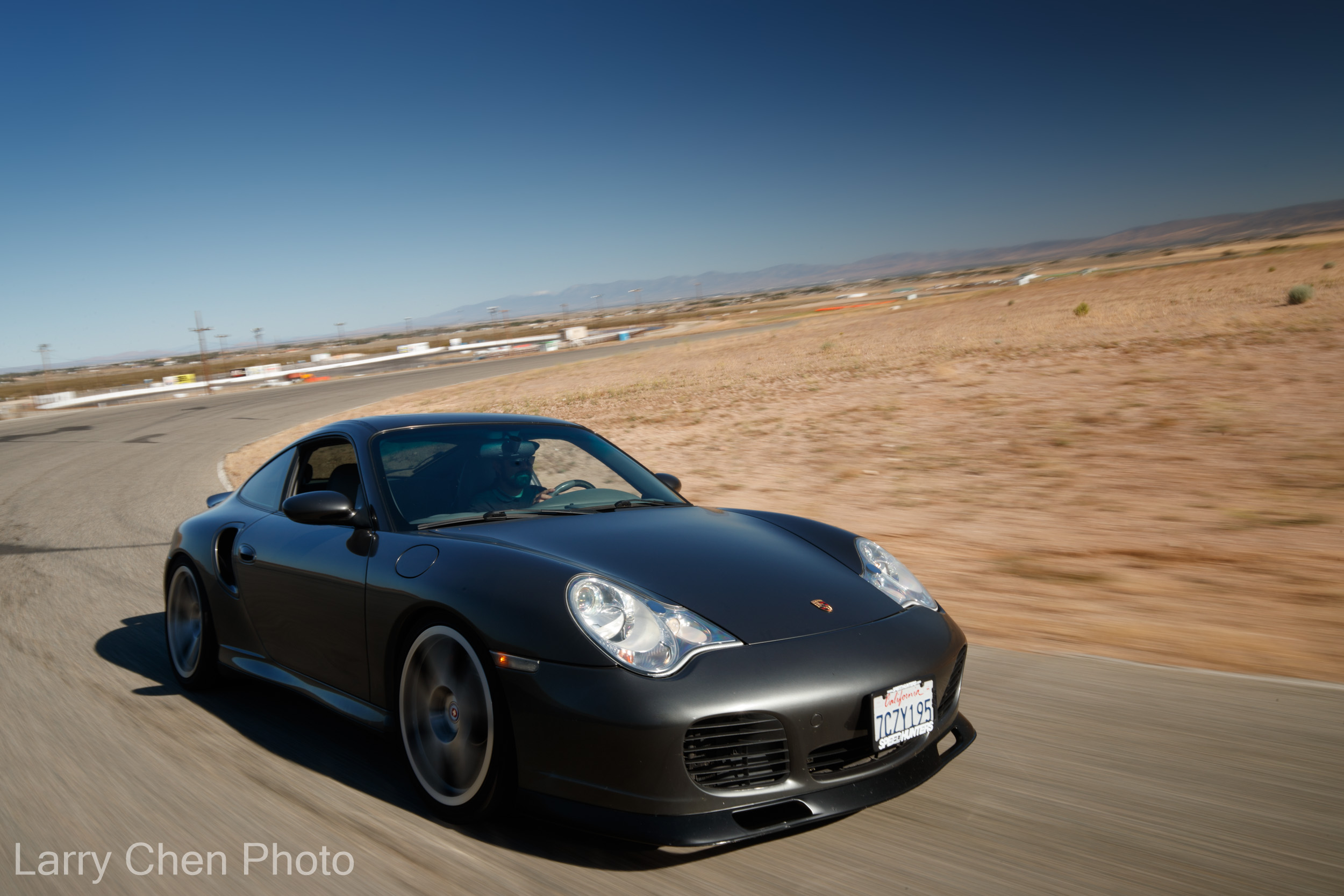 It felt so good to stretch its legs too. There was so much for me to learn driving a rear-engine turbo car, and right off the bat I noticed that the handling was super balanced everywhere except corner exits. It felt like I had to wait forever before I could plant my foot down.
In my last Project 996 Turbo update I covered off swapping out the aggressive track pads for a Brembo street compound, but for just a short track session I didn't feel any difference in stopping power.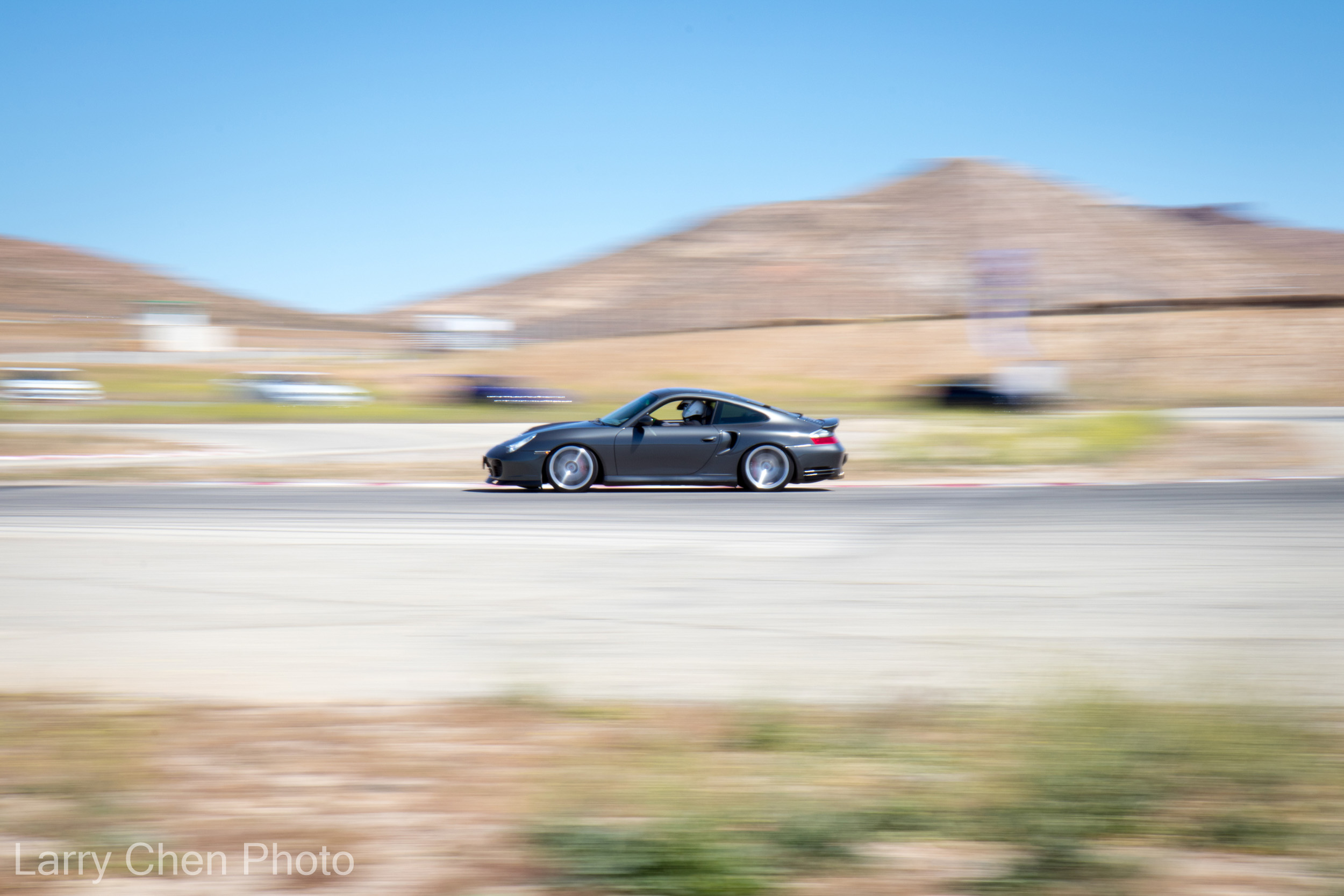 Granted, running the Streets of Willow Springs circuit clockwise does not allow for insane triple-digit speeds, but I still found myself well into 4th gear and close to 140mph (225km/h).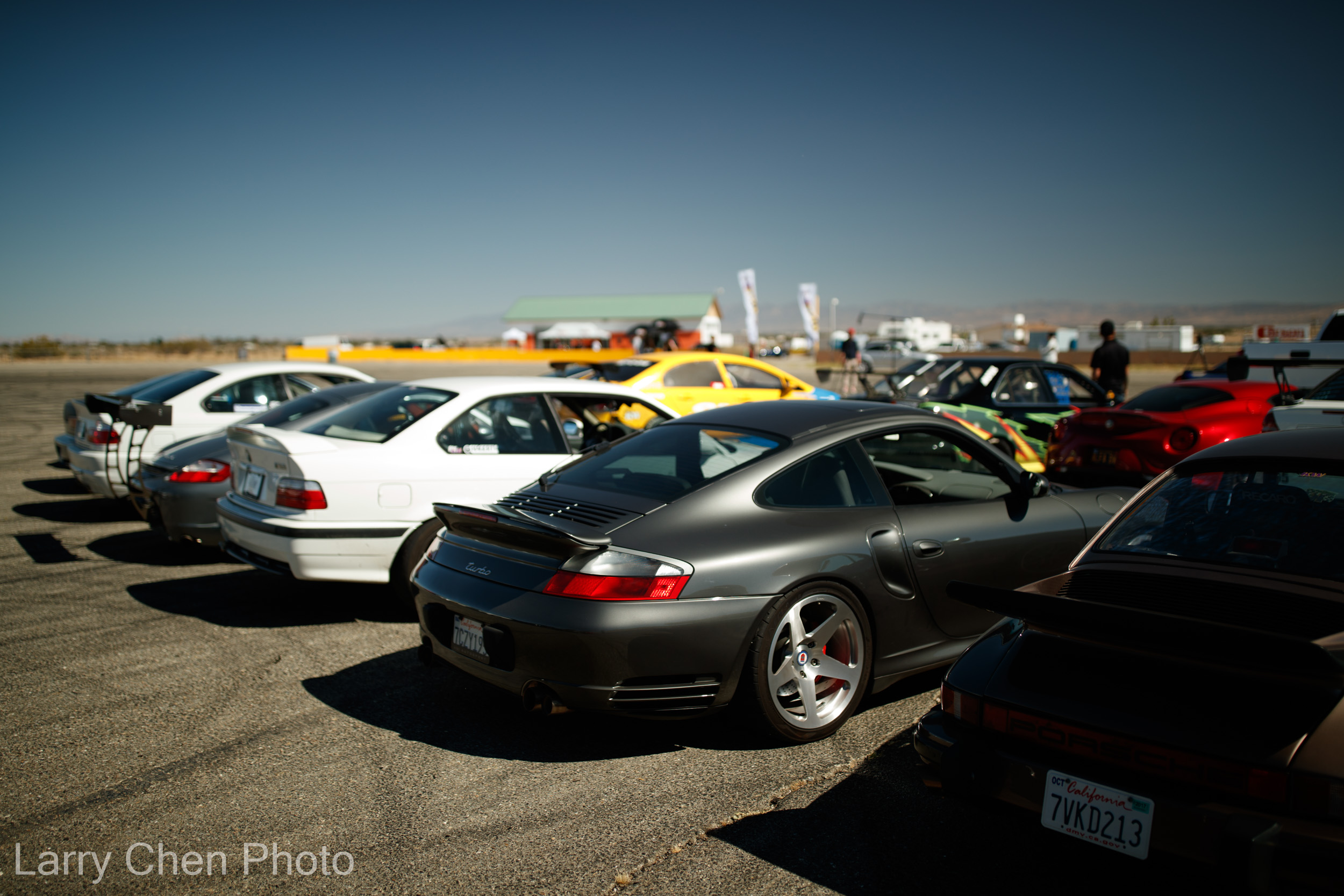 I decided against having a transponder for the day, because as fun as timing can be, pushing the limit was not my goal for the day. I just wanted to have fun. I also drove 100 miles to the track and I intended on driving back.
It was good to see Vinny and a few of the other Hoonigan guys out in full force with some of their project cars.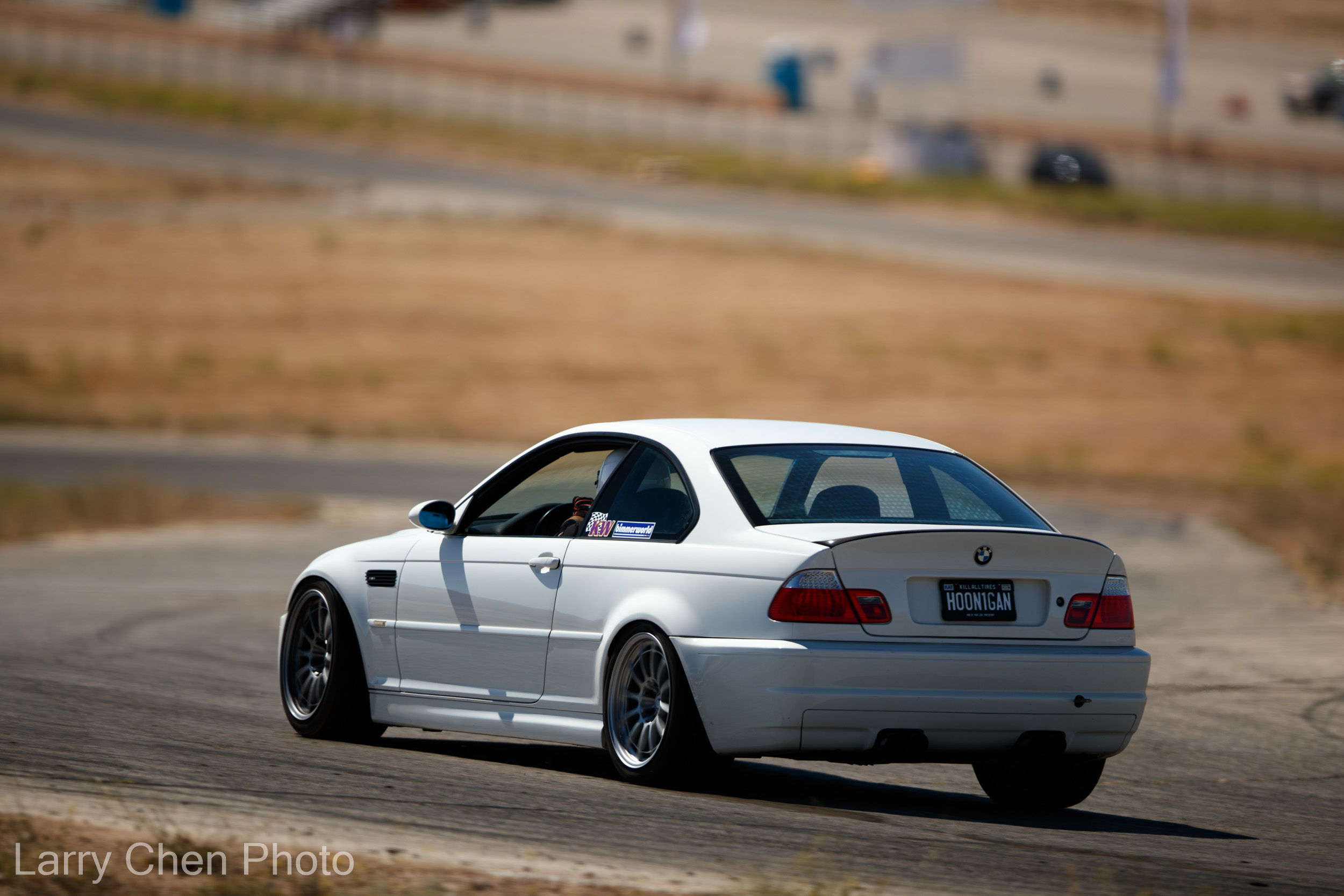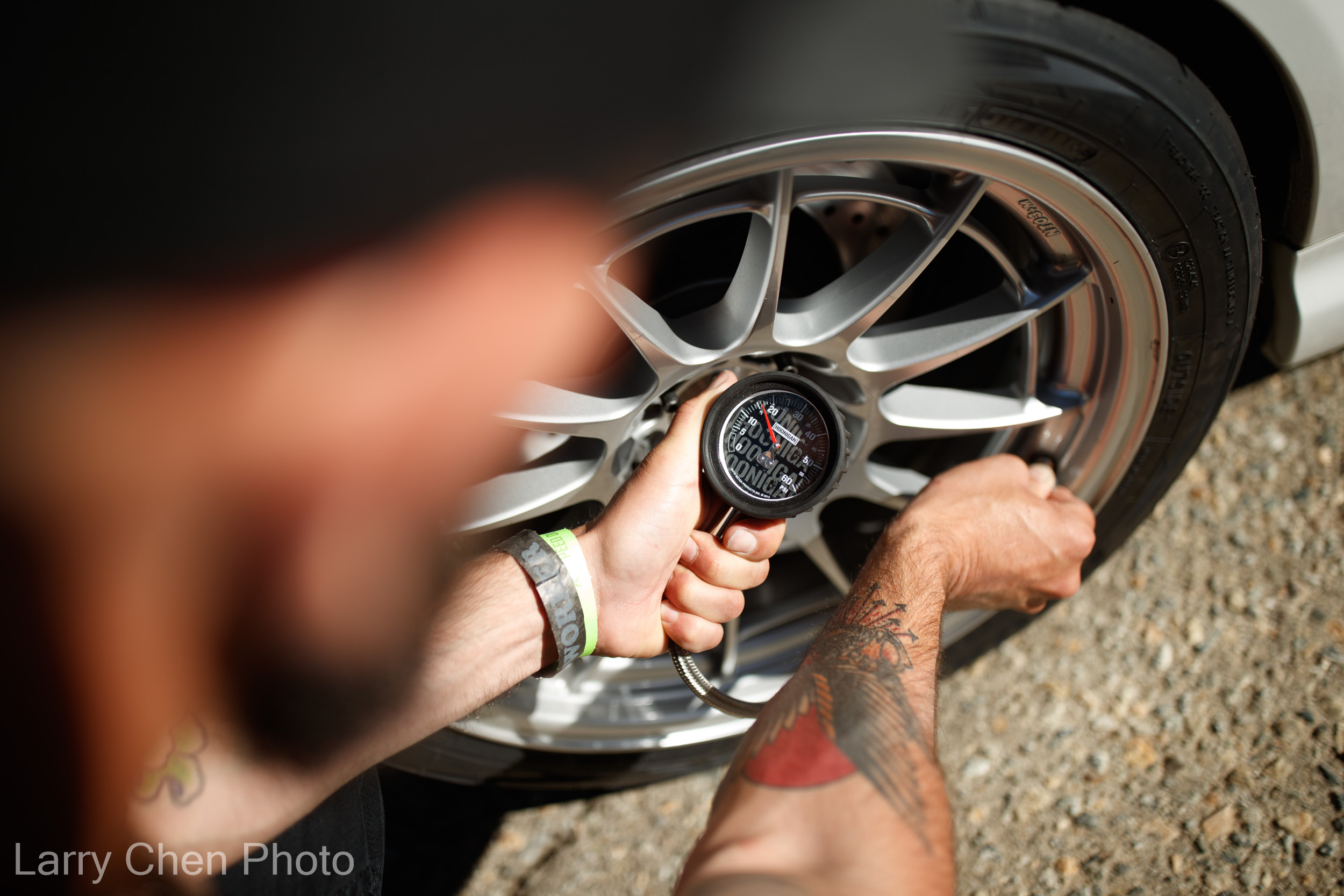 Vinny brought out his super-clean E46 M3, and straight after this event took it all the way up to Laguna Seca for another track day and time attack competition. Laguna Seca is definitely a bucket list track for me; maybe one day I will get to drive the corkscrew.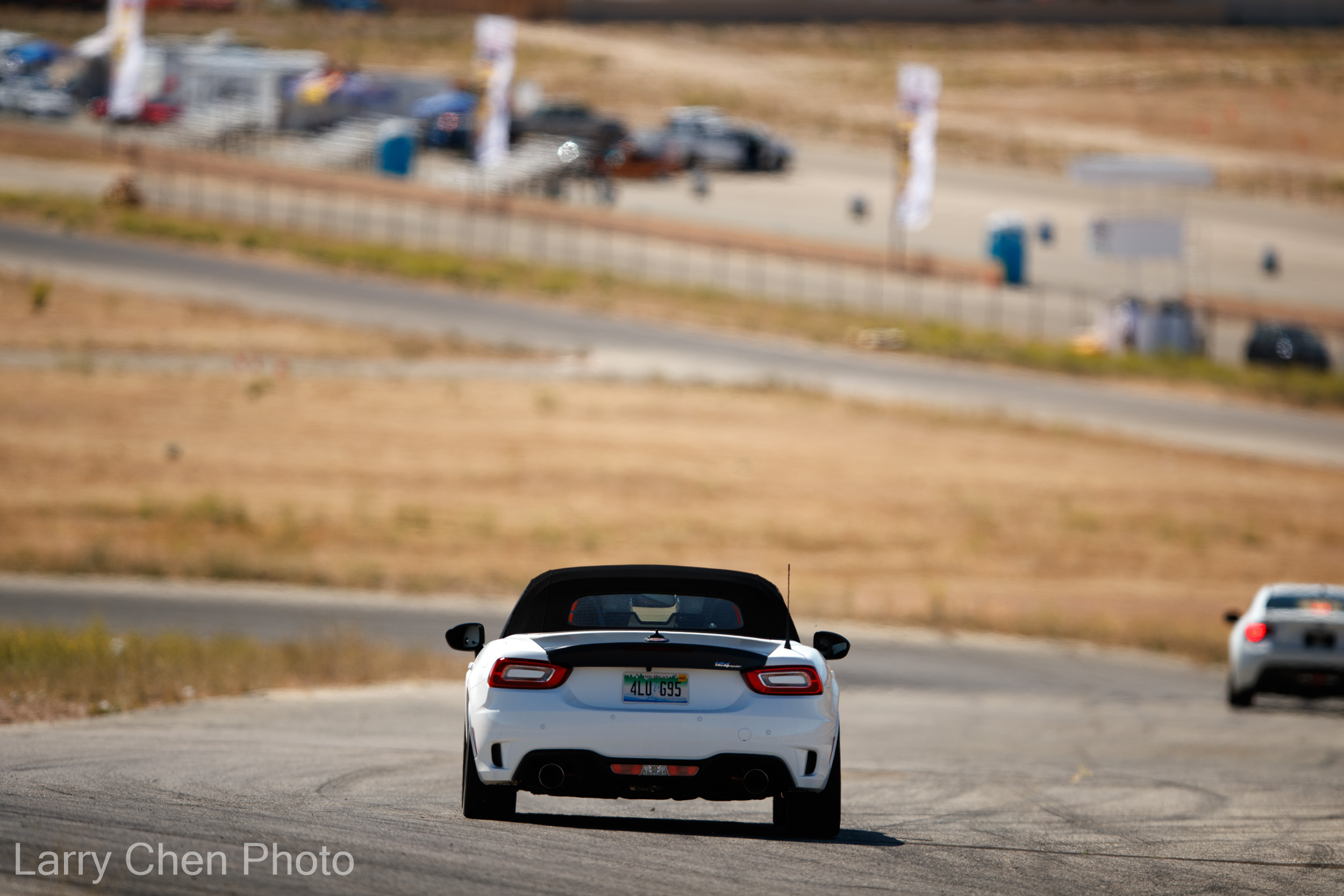 Hoonigan also had one of their Fiat 124 Abarth rally cars out for a thrash, and I was lucky enough to take it for a spin around the track. Despite having to drive it foot to the floor and work really hard to get the most out of it, it was an absolute blast to drive.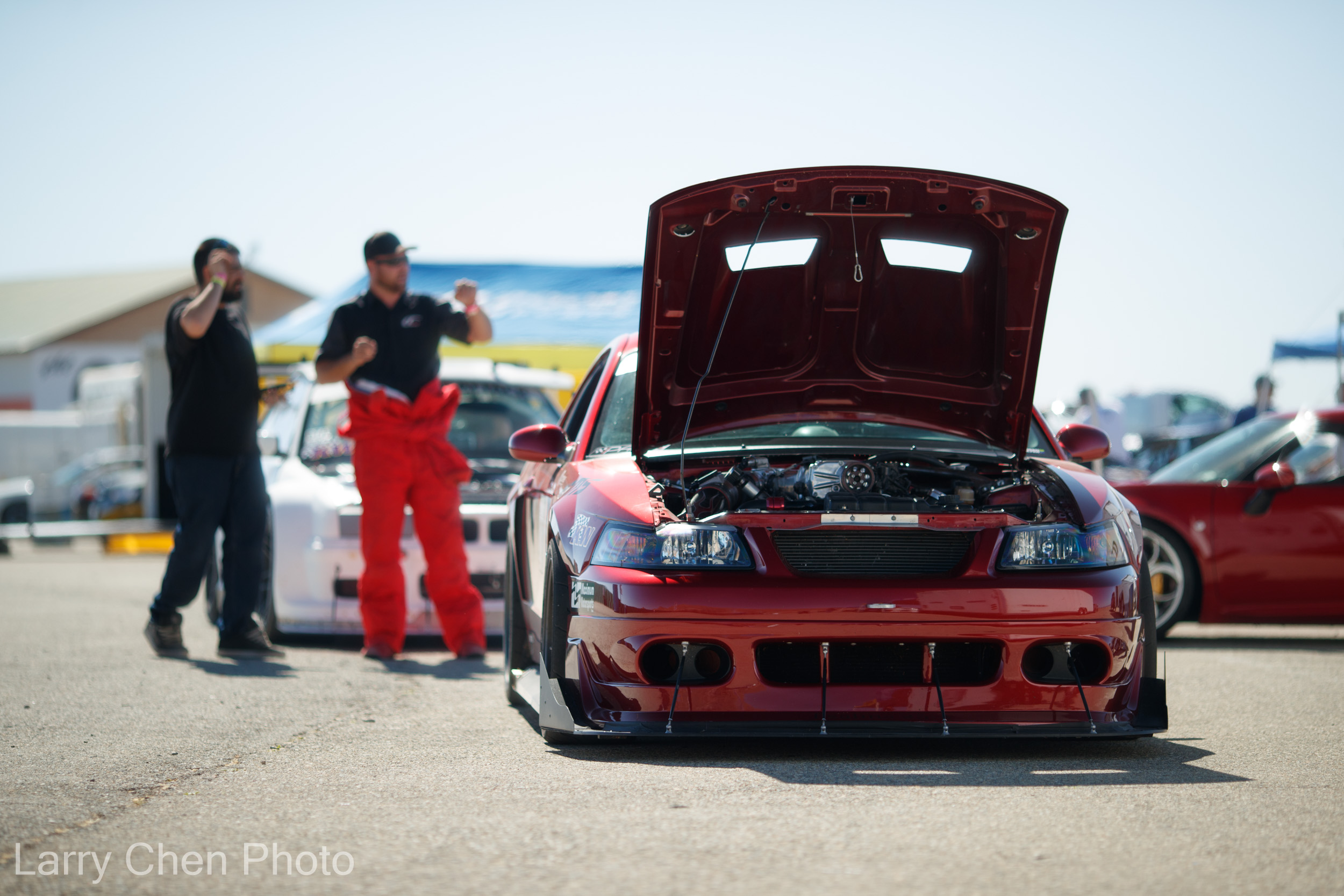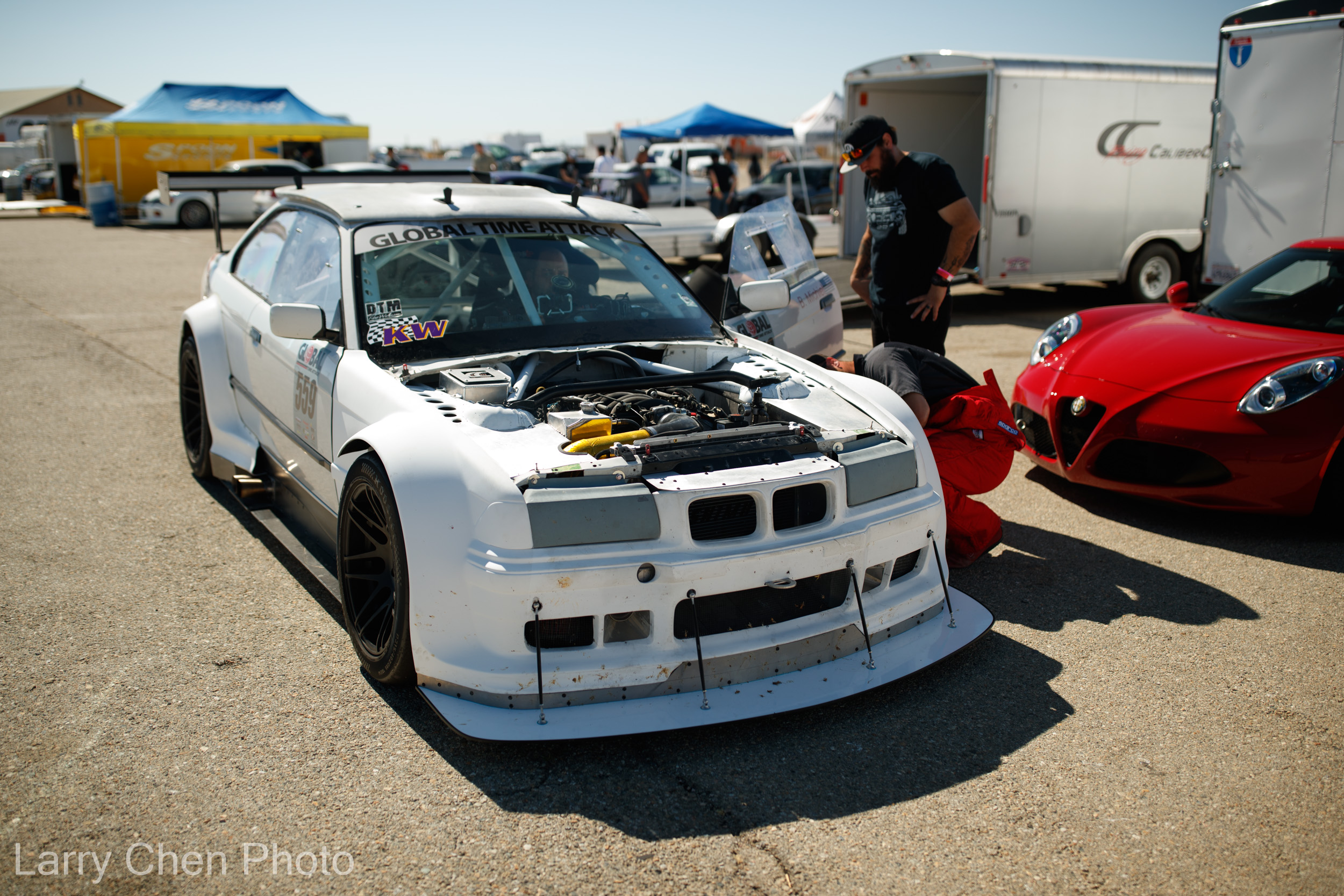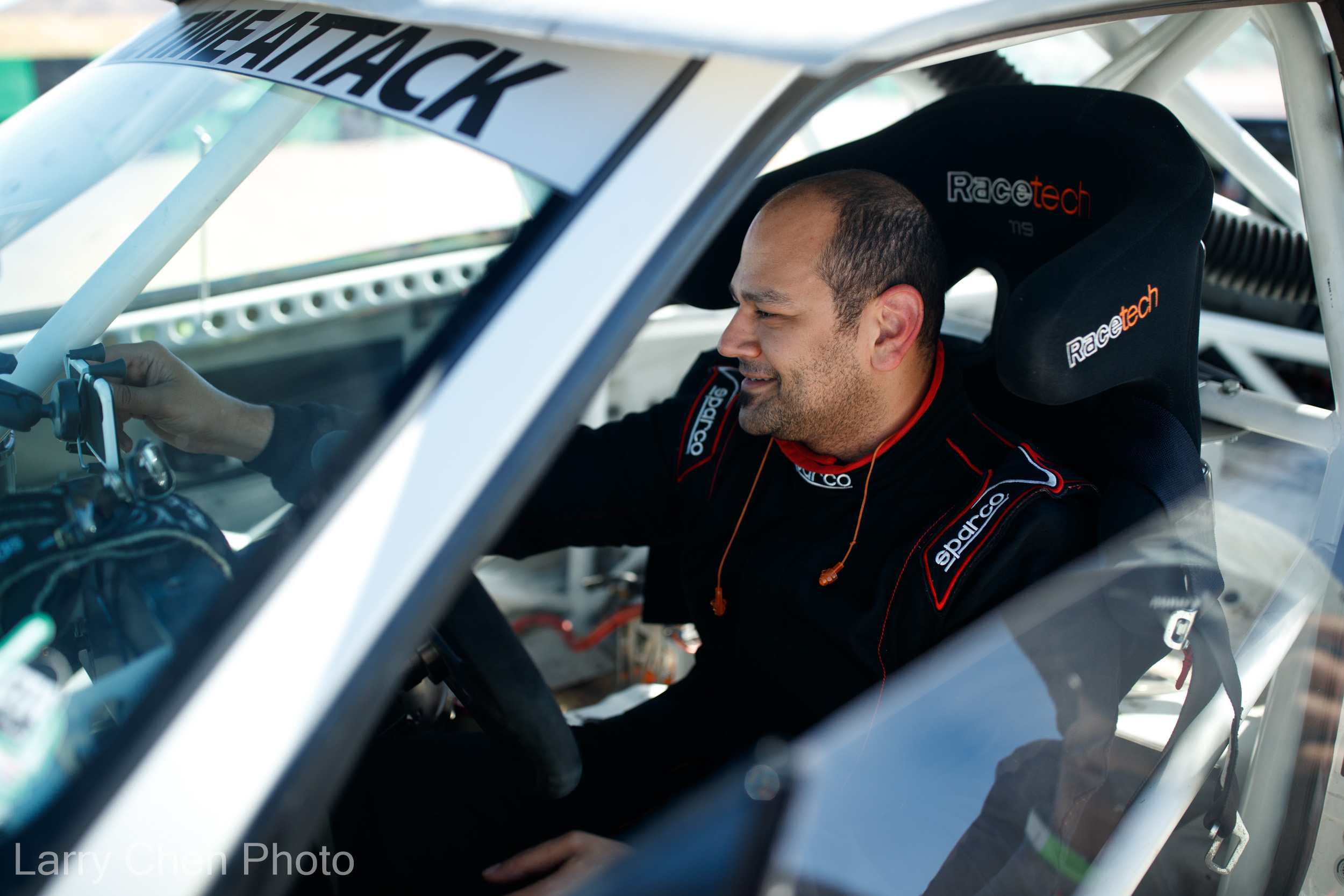 For me, the best part of the event was the variety of cars that showed up.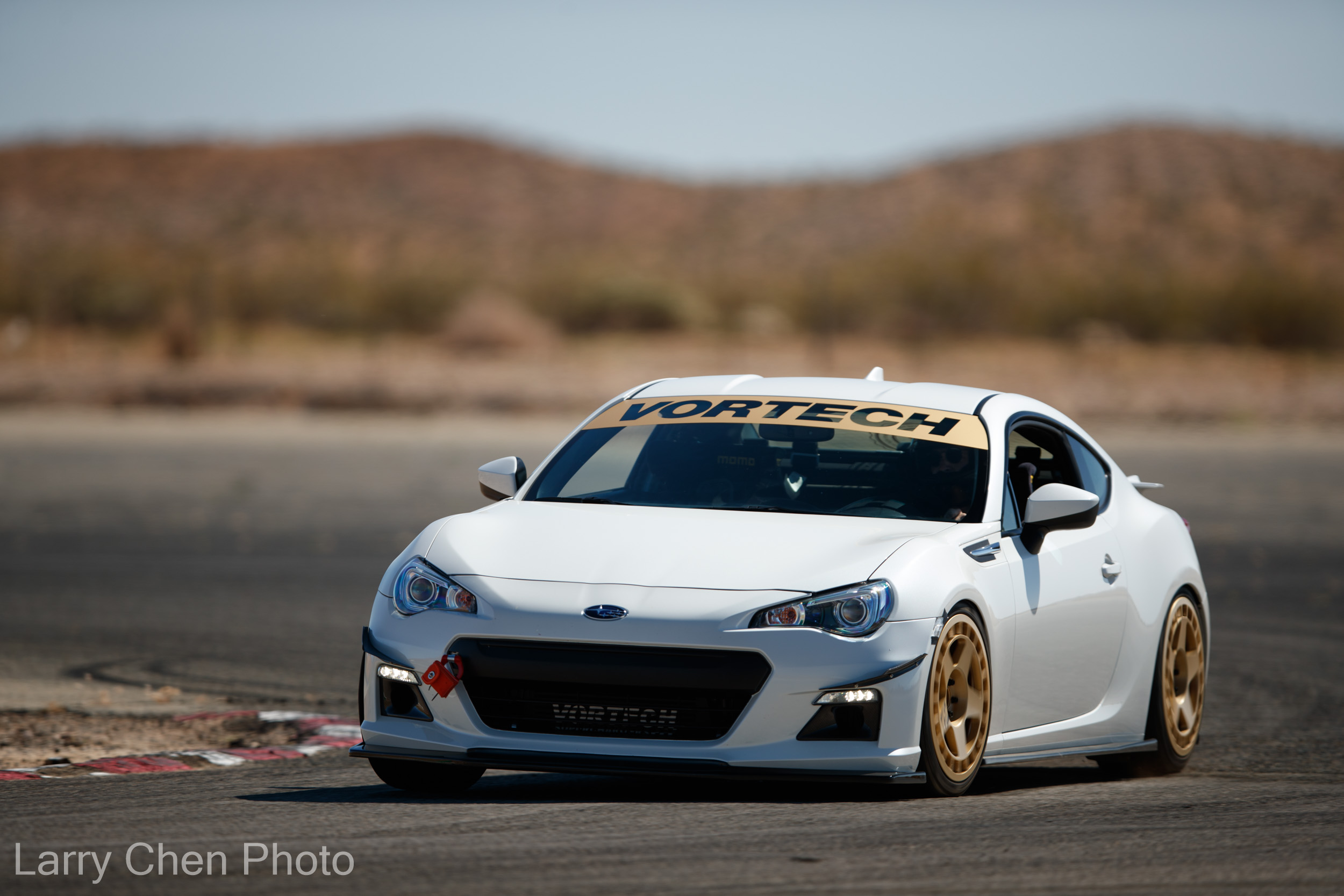 There were serious track-focused time attack competitors to guys like me who were just out to have a good time in their work in progress projects.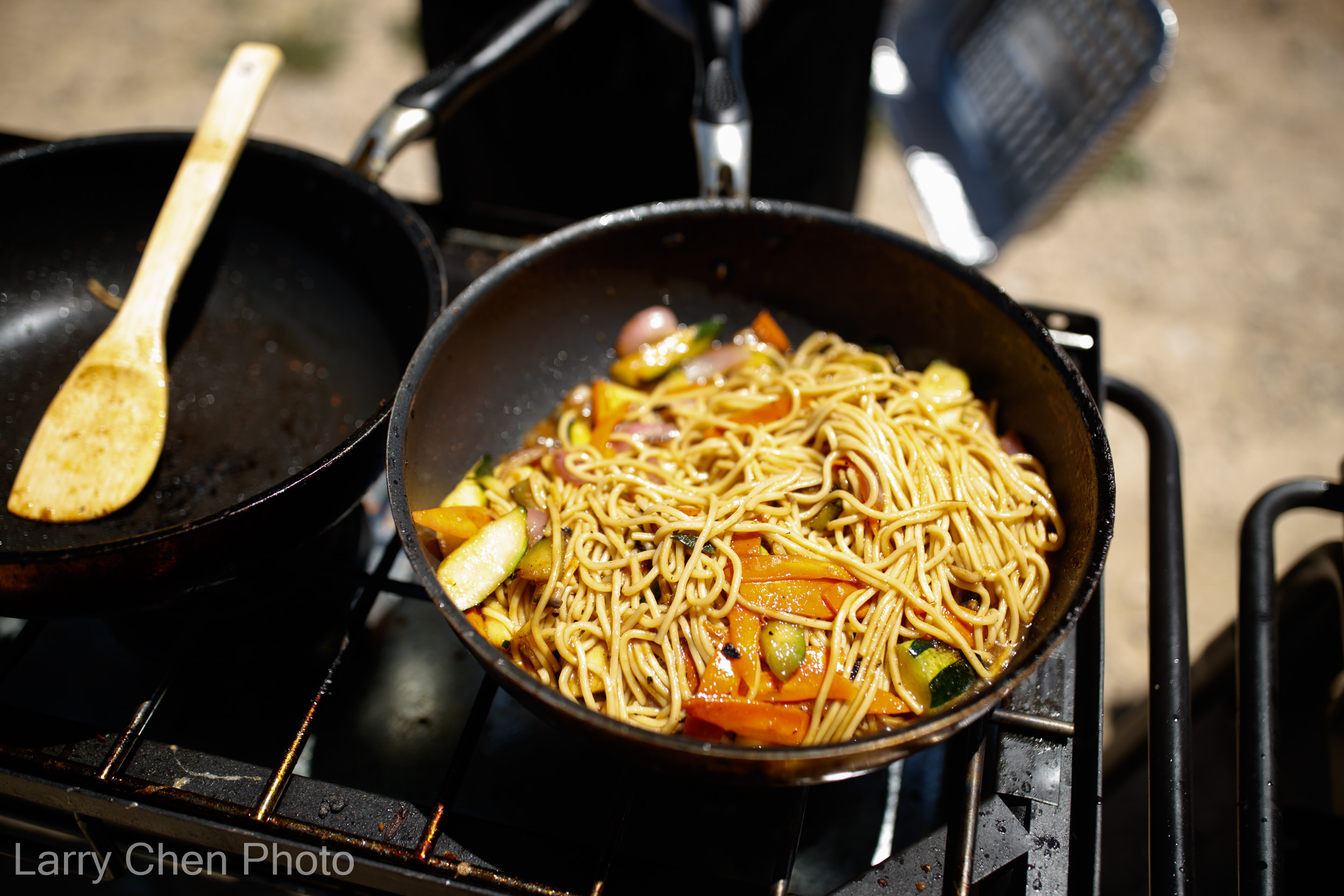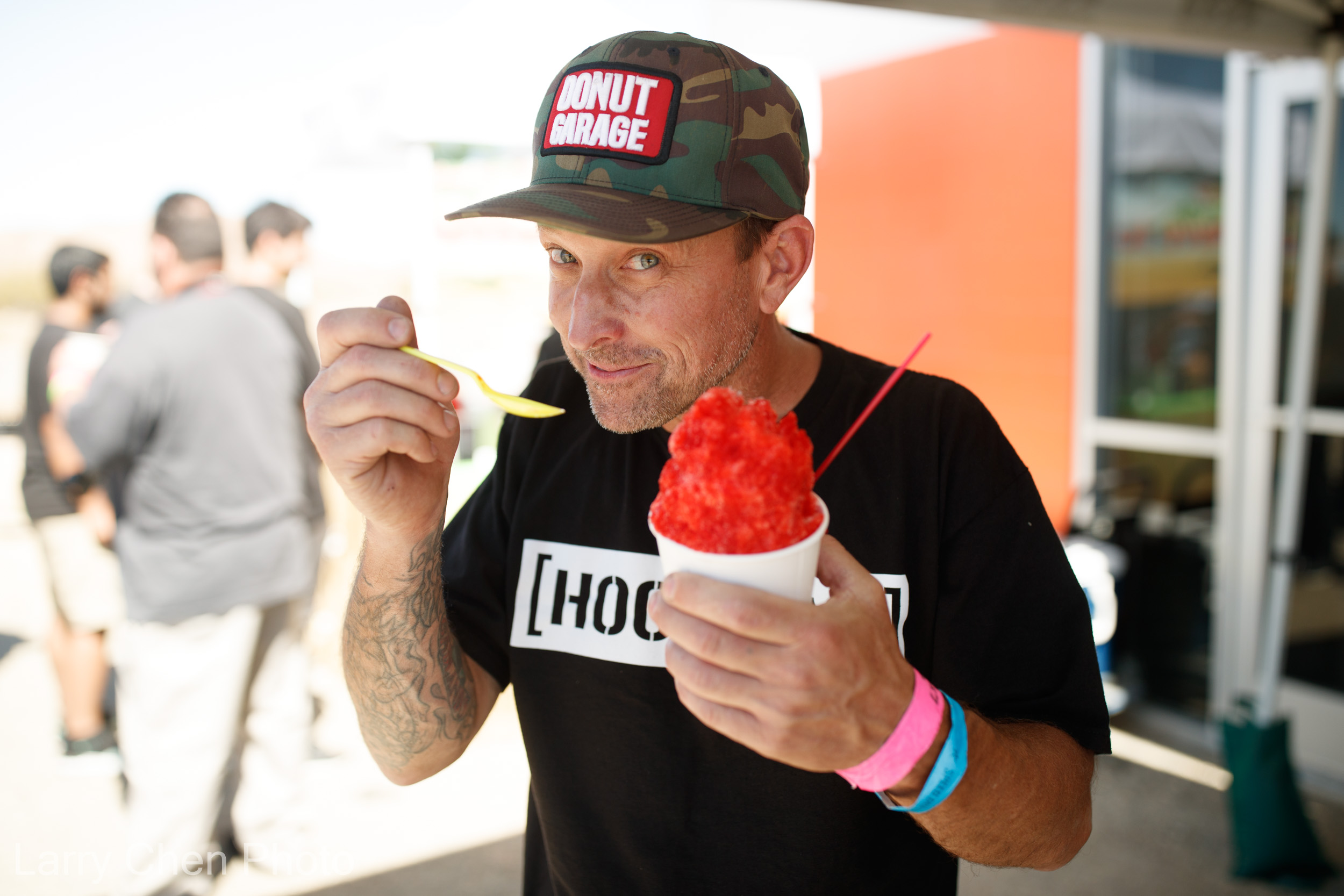 I have to say, KW really knows how to throw a track day as they even had food catered. The shaved ice treats went down really well.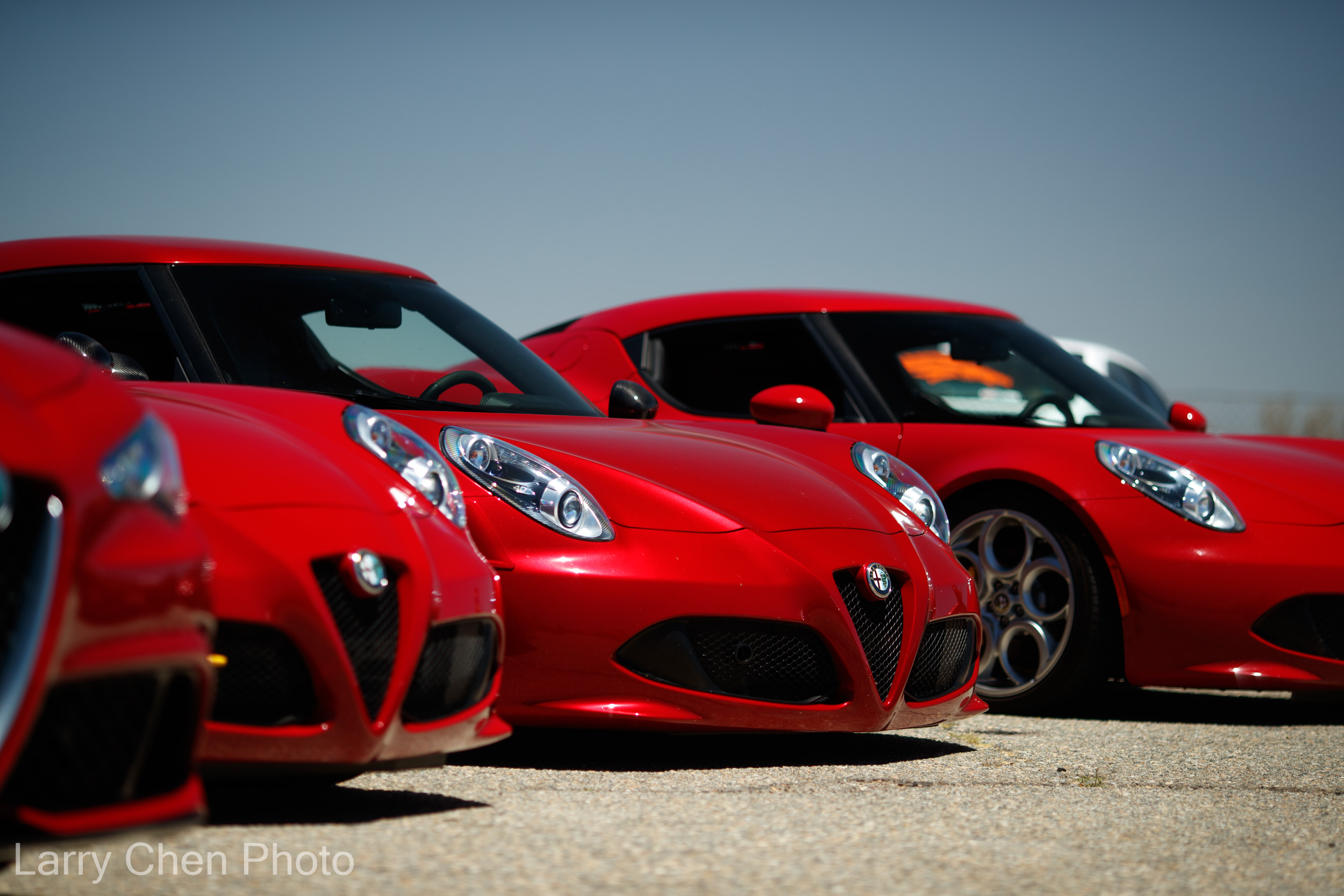 A couple guys brought out brand new Alfa Romoes, including Dorian Valenzuela, whose Giulia Sprint GT Veloce and 1300Ti have featured on Speedhunters before.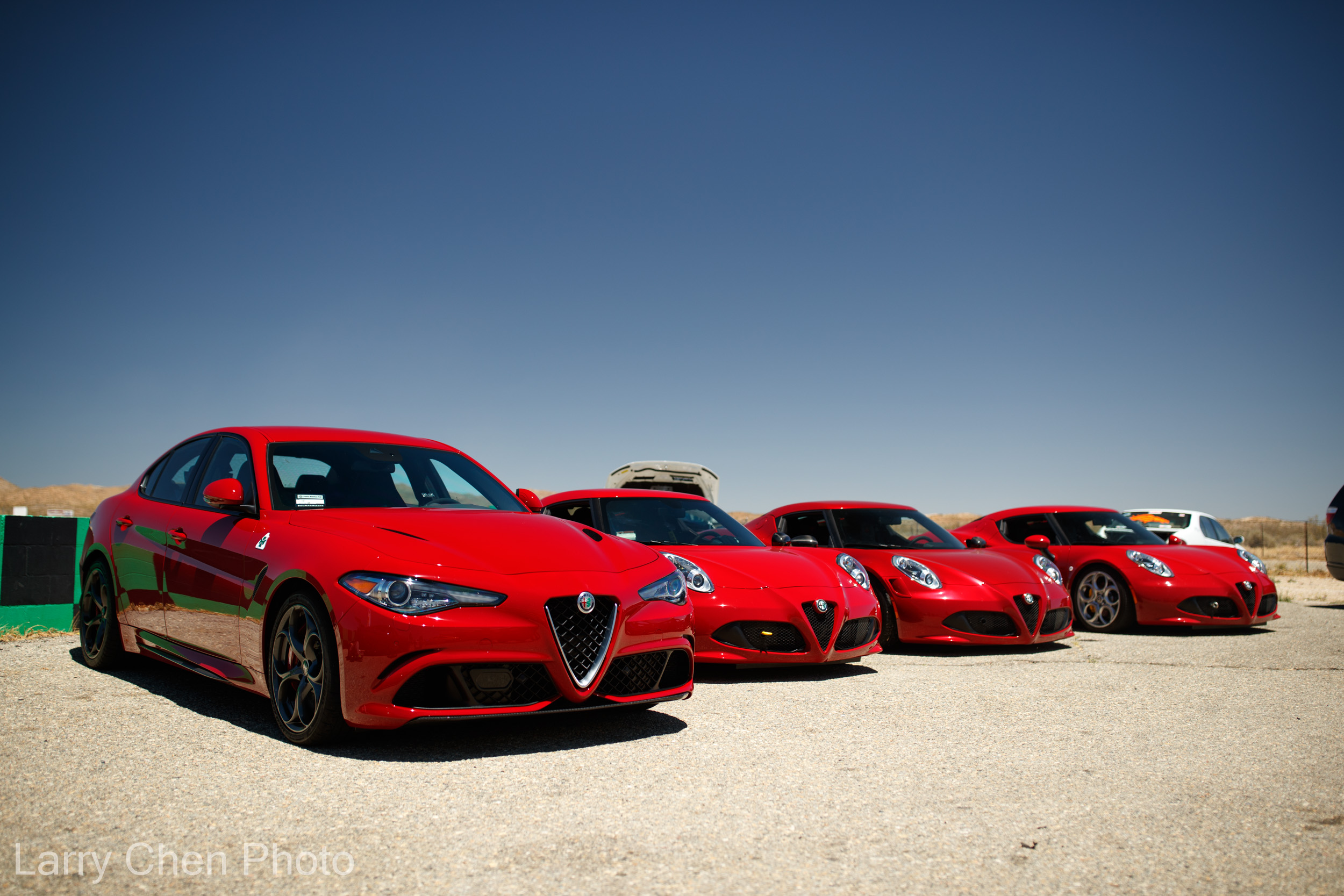 Talk about seeing red. It was awesome that these guys brought out factory-fresh machines to beat on.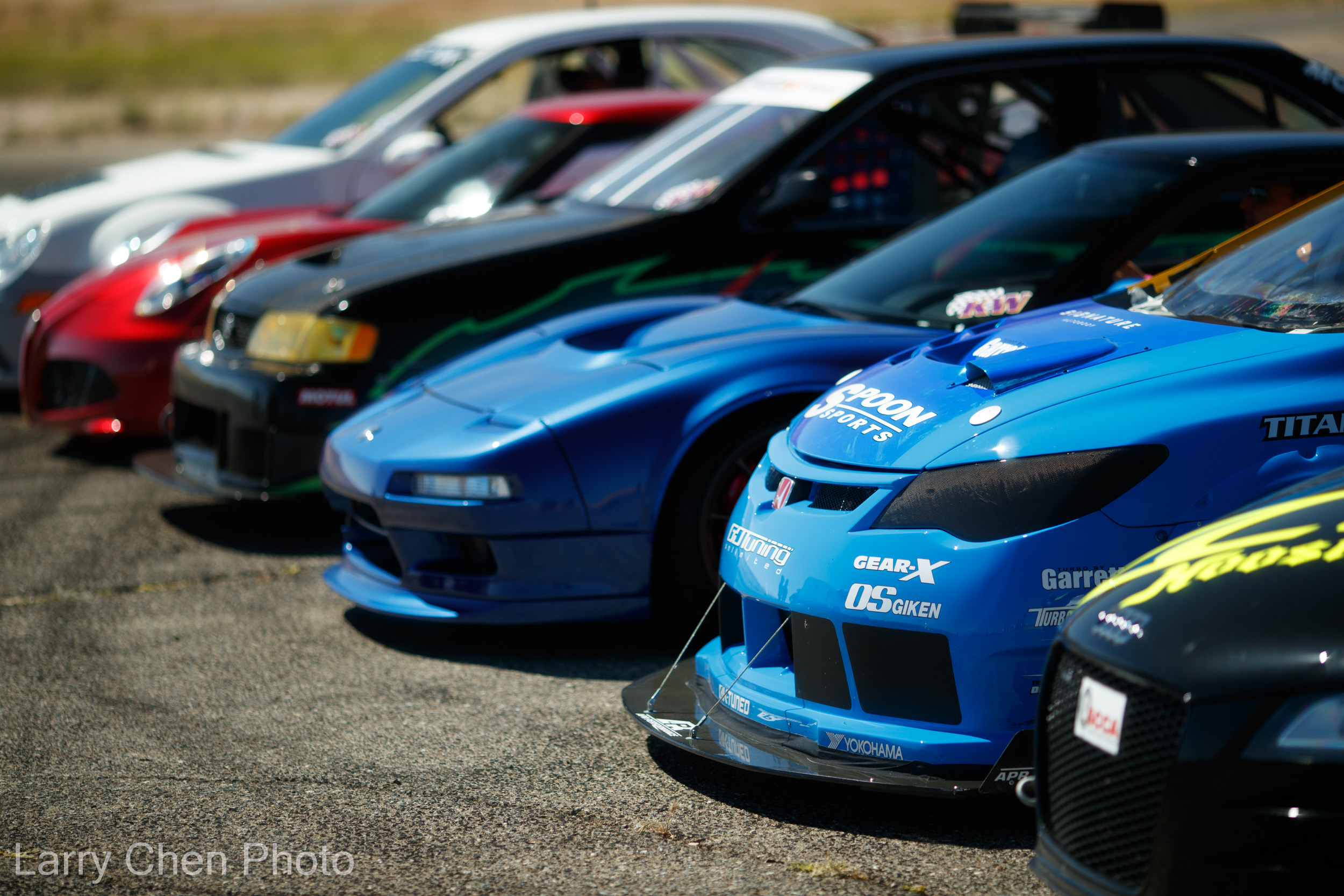 We all know racing and driving fast on public roads can get dangerous and expensive very quickly, and we're lucky here in Southern California that venues like Willow Springs exist – especially for a day like this with such good company.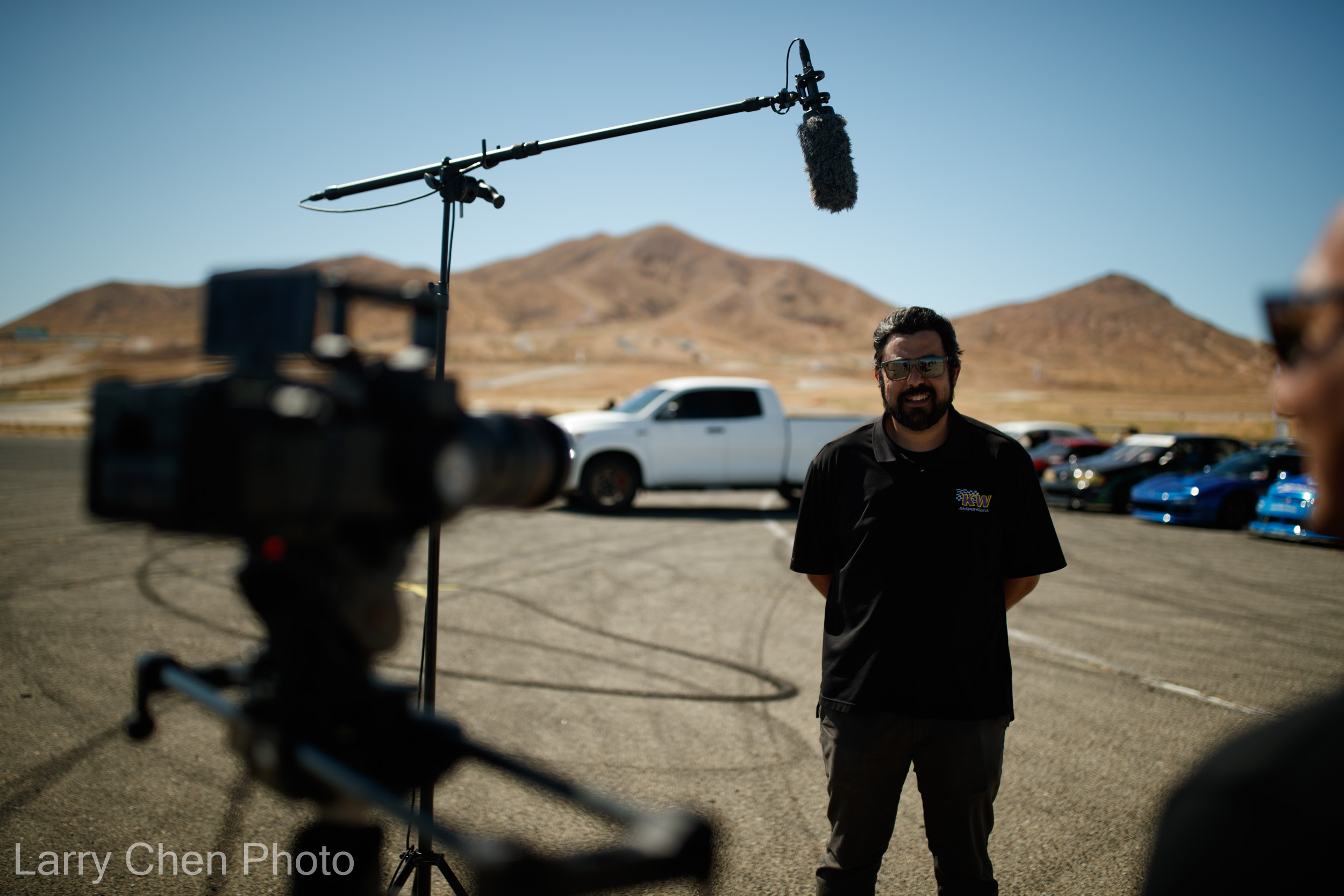 I want to thank Christopher Marion and the rest of the KW Suspensions crew for hosting such an awesome event.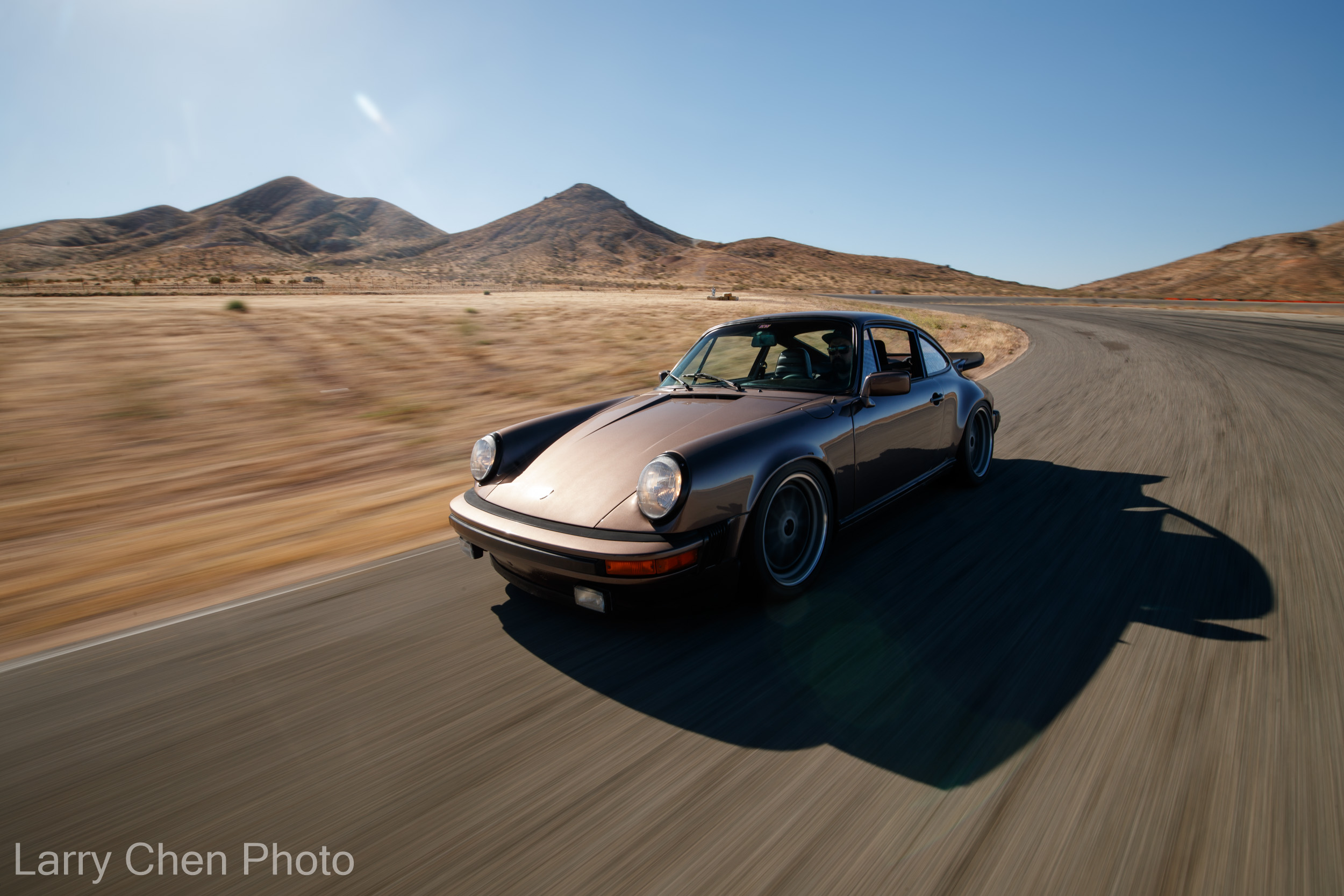 Because it's one thing to make performance parts like suspension or go-fast modifications, but it's another to bring your customers out to the track to actually fine tune their cars so they go quicker.
As always, there's still a laundry list of things that I need to get done on Project 996 Turbo, but getting my shocks tuned is not one of them anymore.
Larry Chen
Instagram: larry_chen_foto
Chapter Three: Cutting Room Floor