It all started with a simple offer from a friend: 'Come and shoot a car for Speedhunters in my hanger, and then we can get some extra shots from the sky.' It was years ago that Dave Vernick, owner of ICON Helicopters, made the proposition, but I've always kept it in the back of my mind, waiting for the right car.
This is where Jun Imai's recently reworked Kaido House/Imai Works Datsun 260Z comes in.


My job allows me to fly in helicopters quite often, and when I do that it's almost always with ICON. When I shoot the Mint 400 or King of the Hammers from up in the sky, Dave's the pilot; film work and off-road racing is his speciality.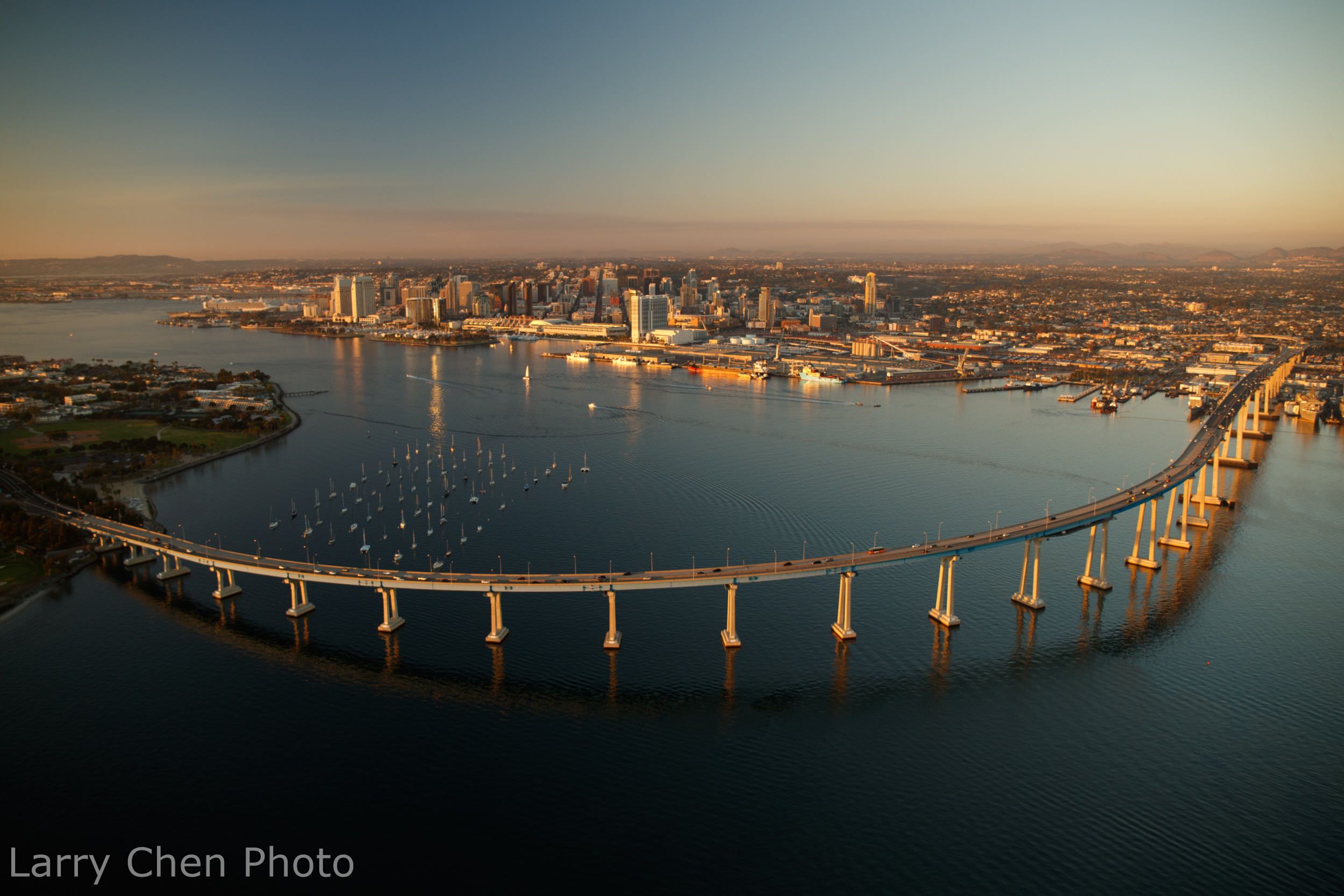 For this shoot the plan was simple: Get a few overall shots of Jun's car in the ICON hangar at Palomar Airport in Carlsbad, California among Dave's big boy toys, and then shoot the Datsun from the air on the iconic San Diego-Coronado Bridge.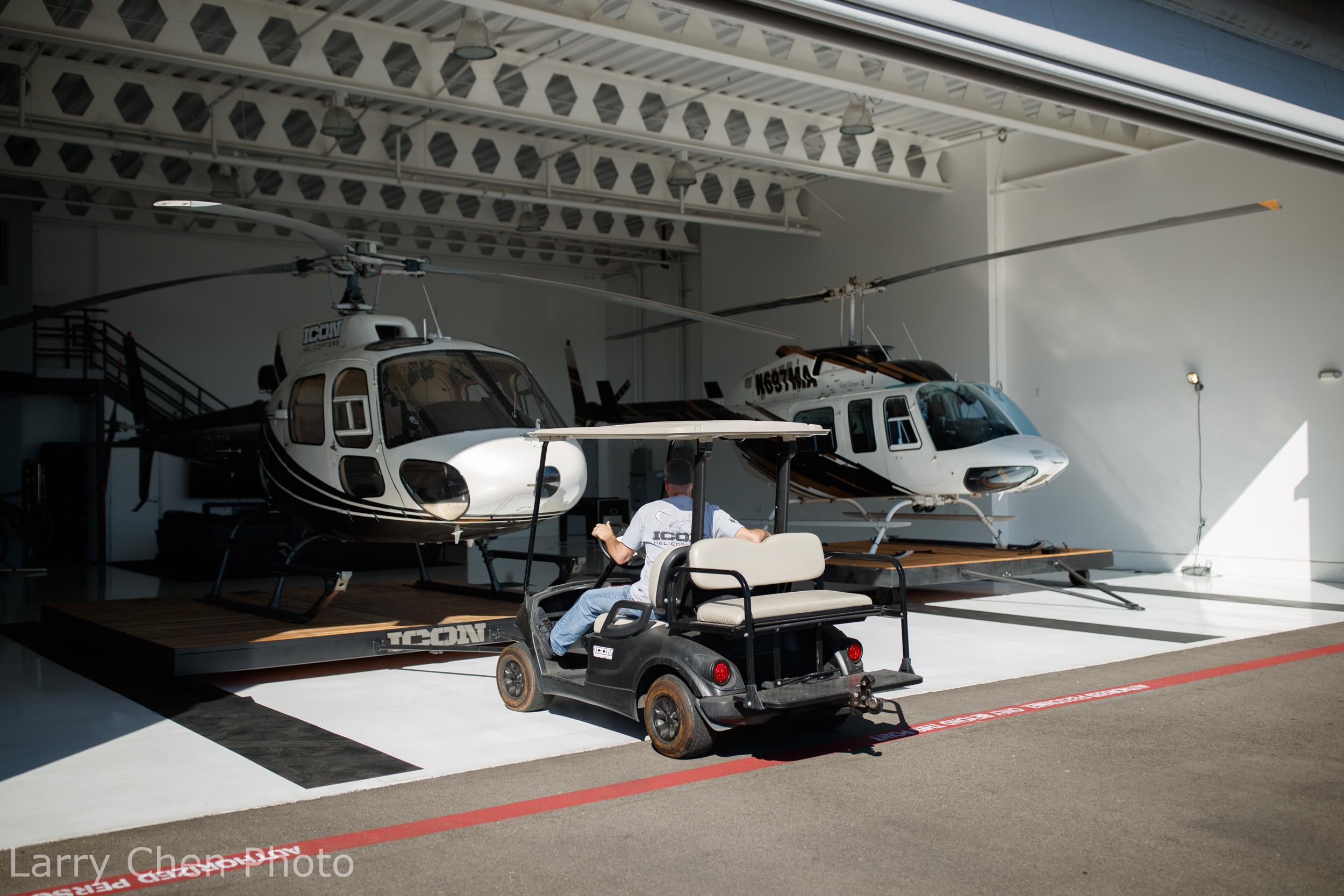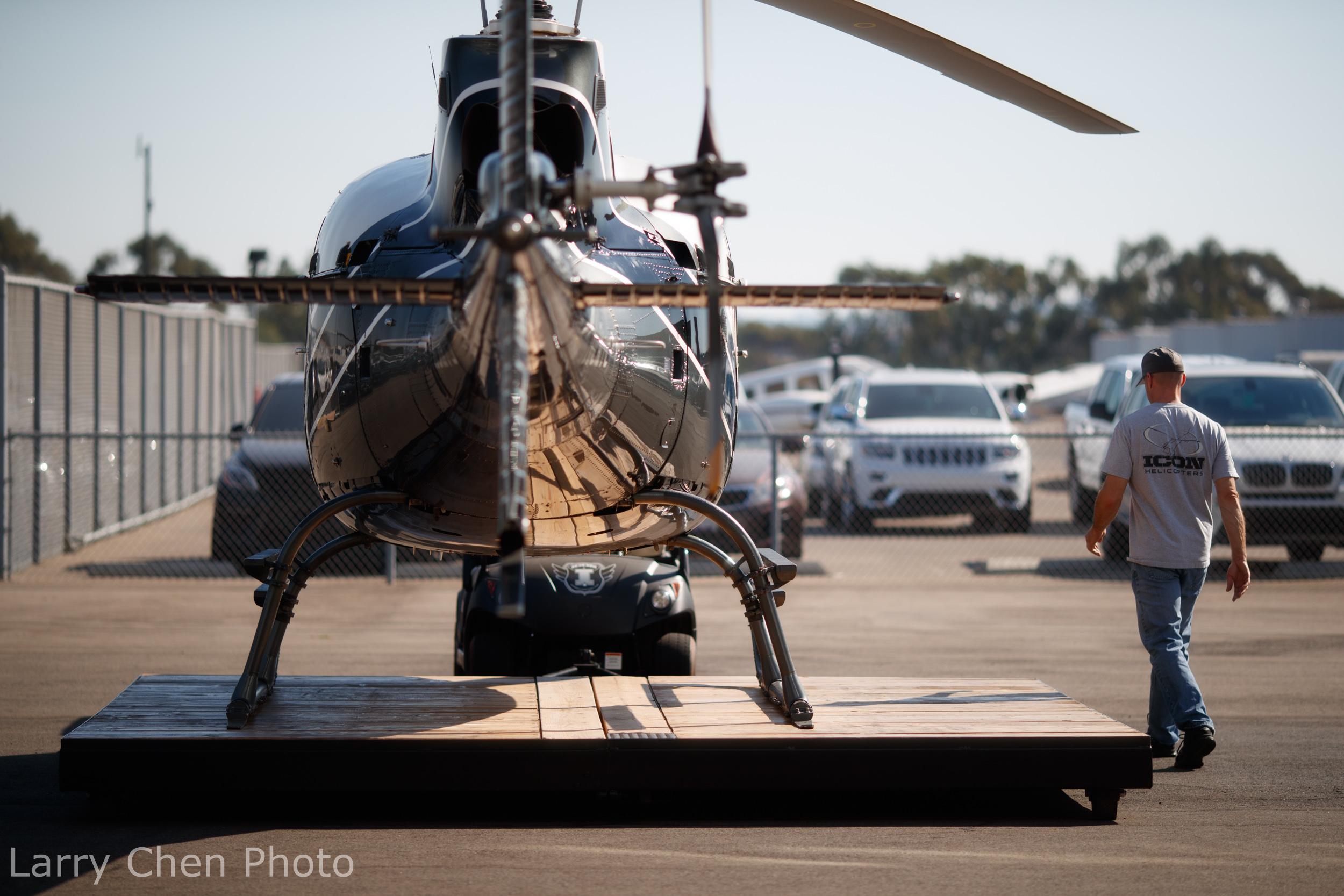 When I arrived at the hangar, Dave was already moving the props around for me. I knew it was going to be a great day of shooting.

As for the main subject, you'll likely be familiar with Jun's Z. Jun, who heads up the Hot Wheels studio at Mattel's design center in the El Segundo district of Los Angeles, is no stranger to Speedhunters.

His Datsun was featured on the site four years ago, but since then it's evolved greatly. As a Z guy myself, I can really appreciate all of Jun's personal design touches, so it was time to revisit the car again.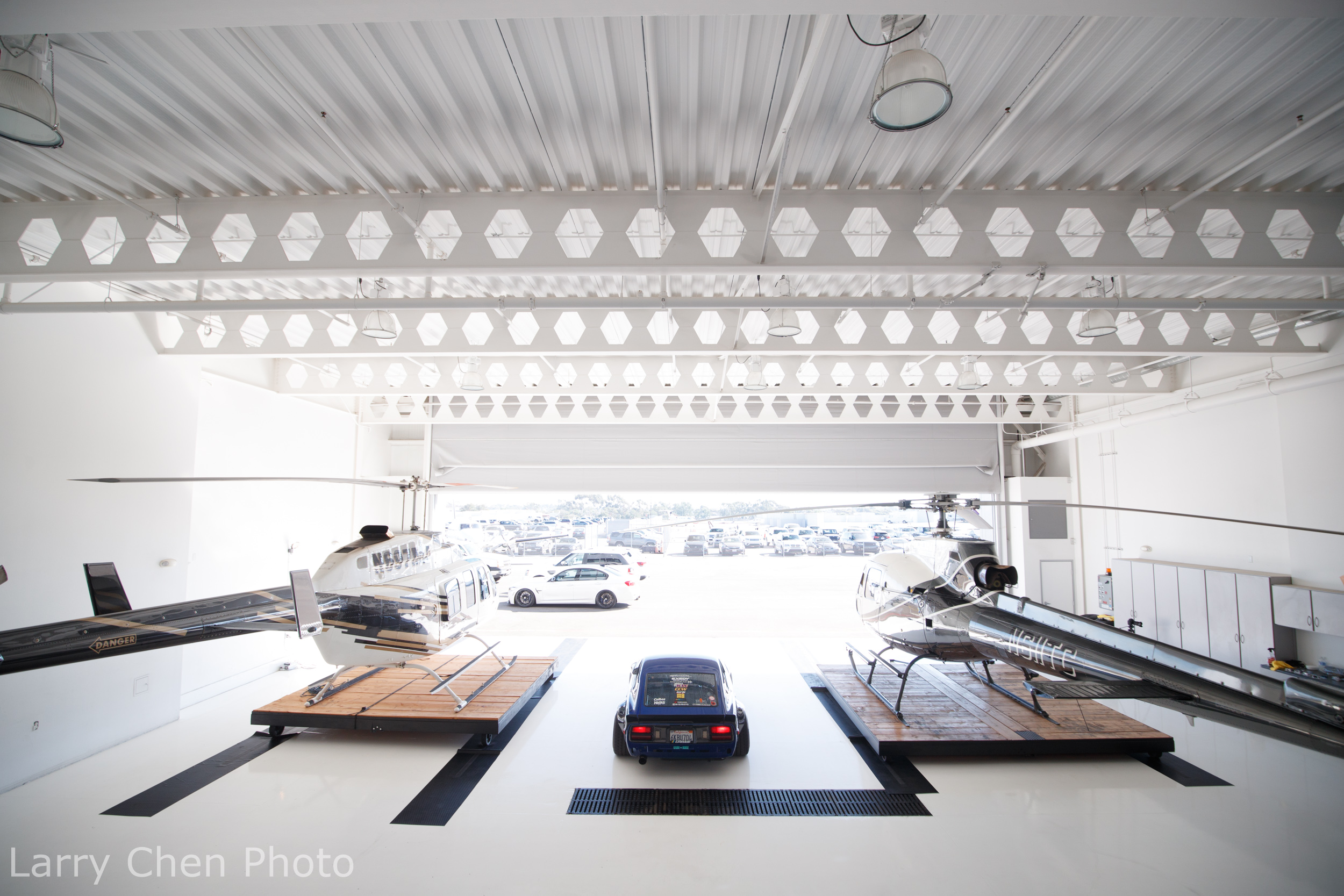 There seems to be a real resurgence of interest in '70s Datsun Z-cars right now, something that becomes quickly evident when you try to find one for sale. Asking prices are through the roof, too. Just like with air-cooled Porsche 911s, it seems people are falling in love with these cars all over again.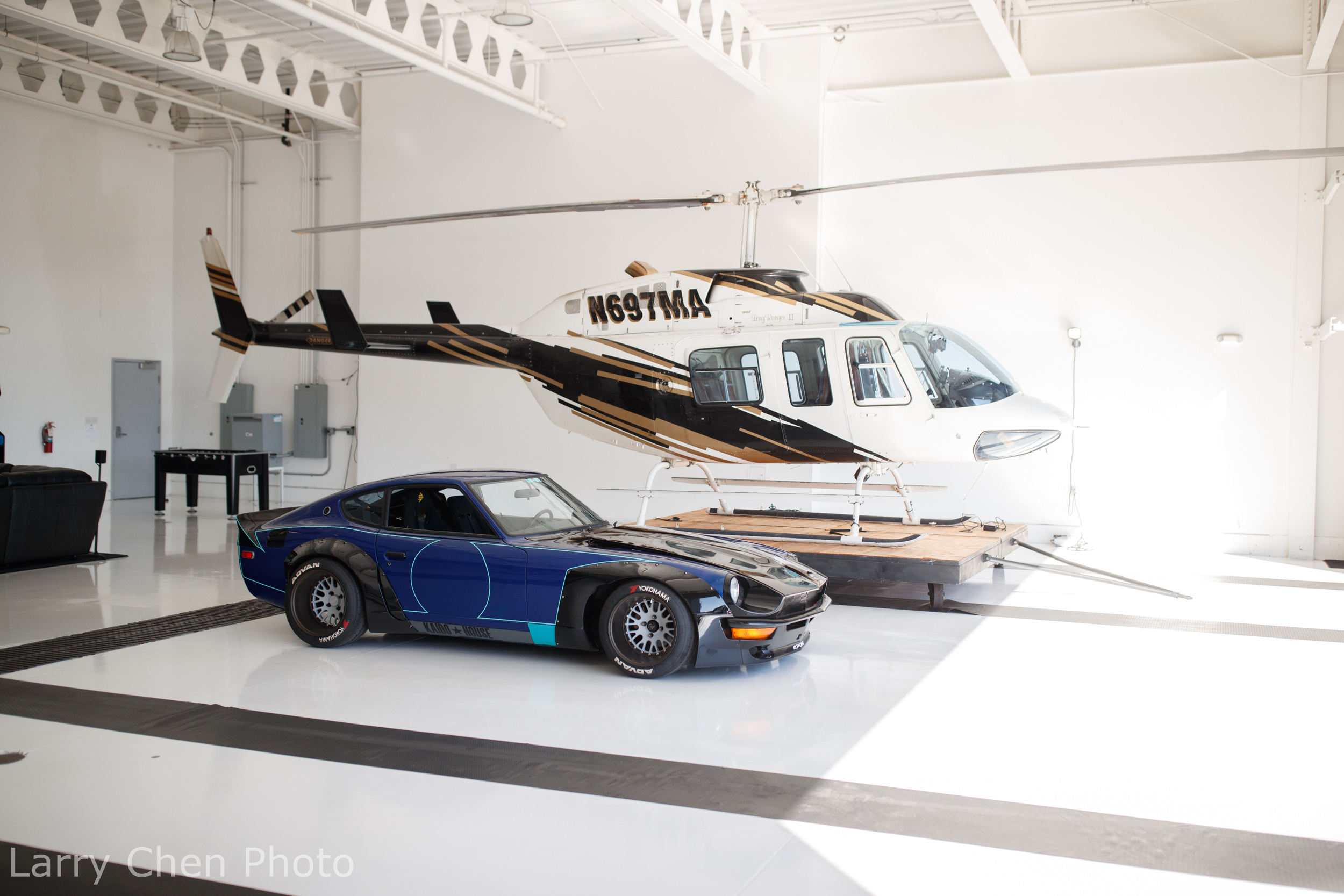 The most obvious change to Jun's car is the Rocket Bunny Pandem kit, which has completely altered the look of the Datsun. While the original fender flares were very tasteful, I think the overfenders and new livery go amazingly well together.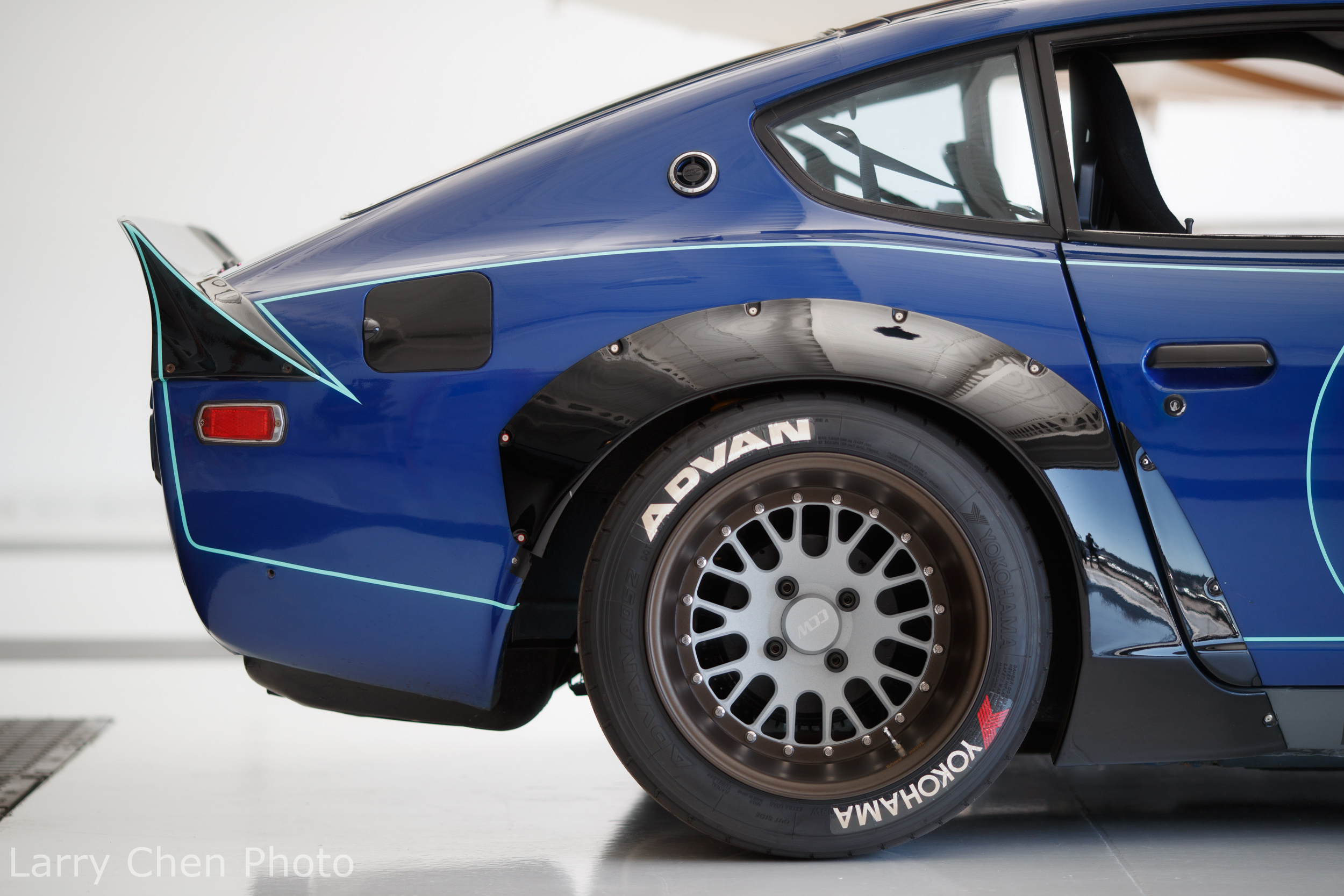 For wheels, Jun has gone with CCW Classics in 16×10-inch at all four corners, the only difference between them being the offset: -60 for the front wheels and -85 for the rear. The centers have a shot-peened finish and the huge lips are hard anodized for a classic racing look.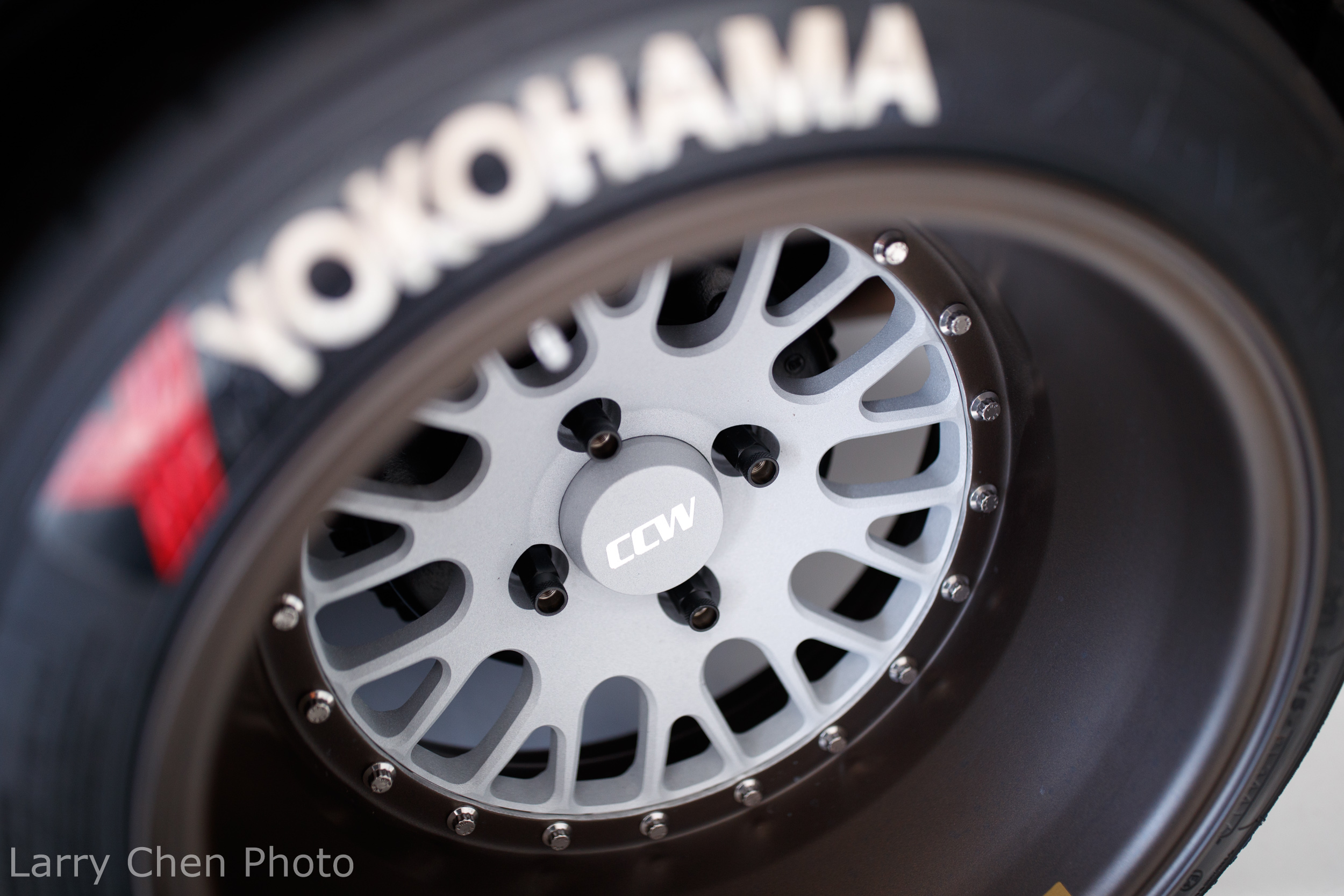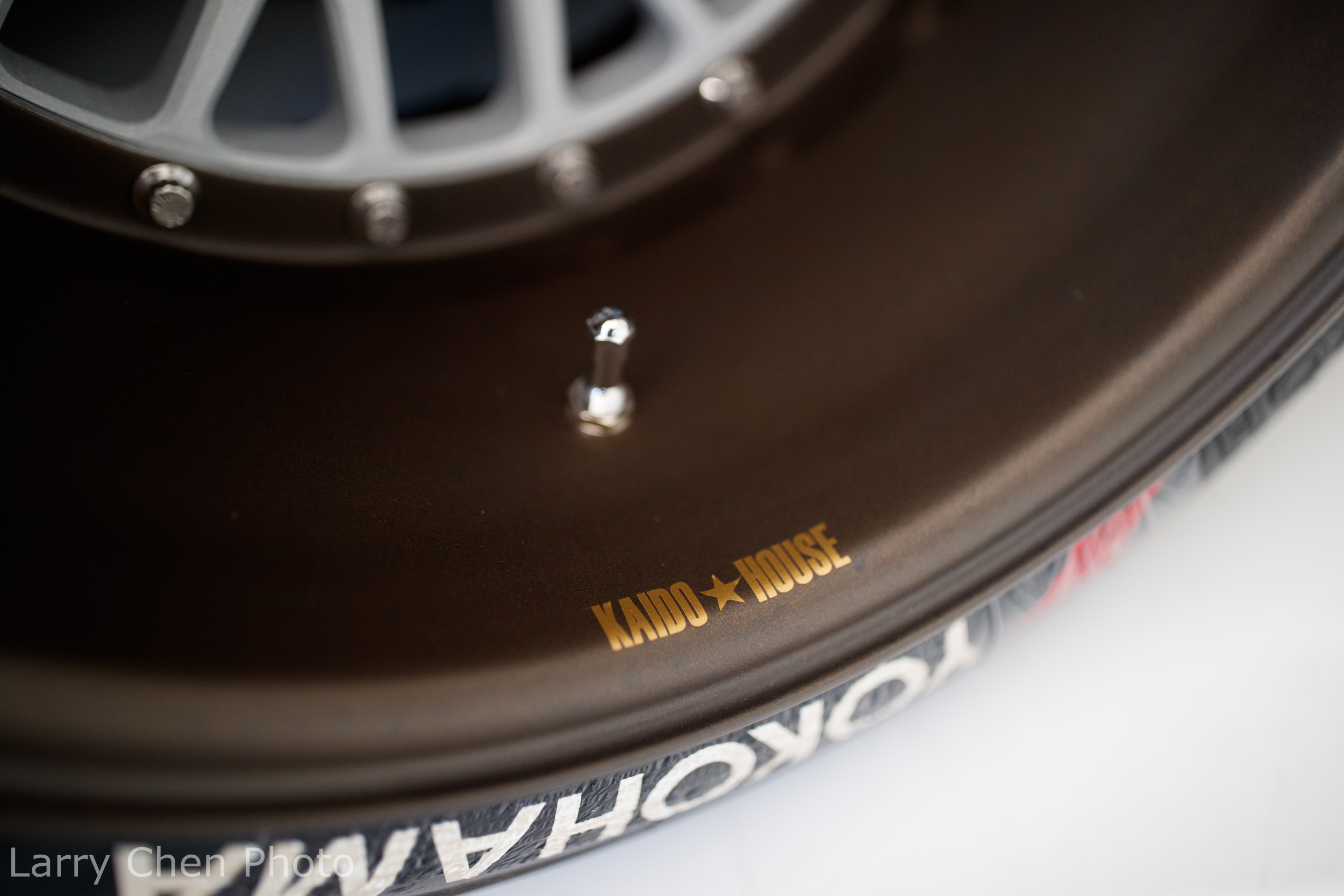 I love massive wheel lips on classic cars, especially when there are overfenders in the mix. Jun is obsessed with the smallest of details, and you can find little easter eggs all over his prized build.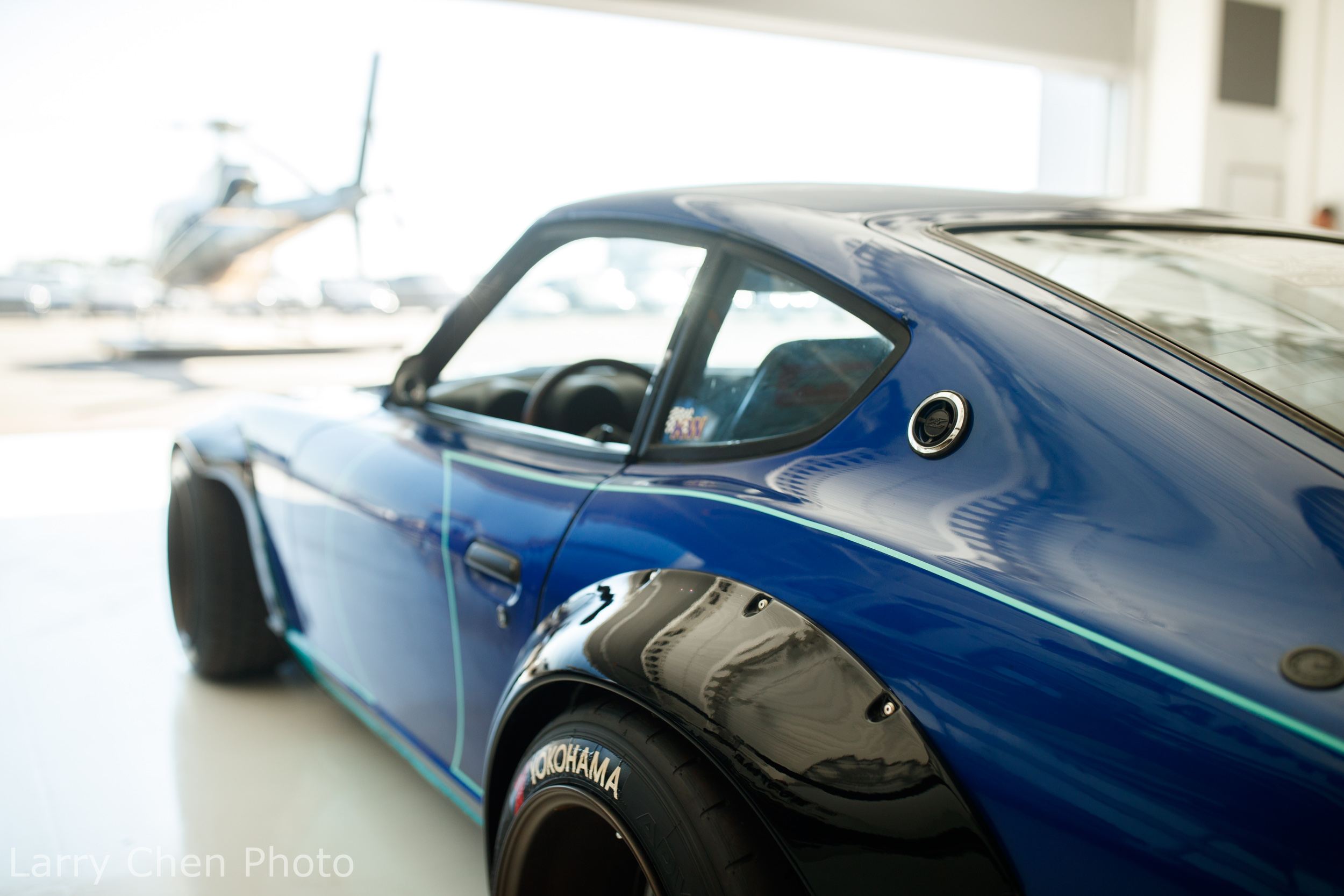 The more I look at this car, the more it reminds of my own build. That said, there are both similarities and differences between the two old Zs.

For example, this plug that Jun used for the original radio antenna hole is very similar to mine. His, however, seems well planned out with some sort of clock design; I just used a cap from a plastic milk jug.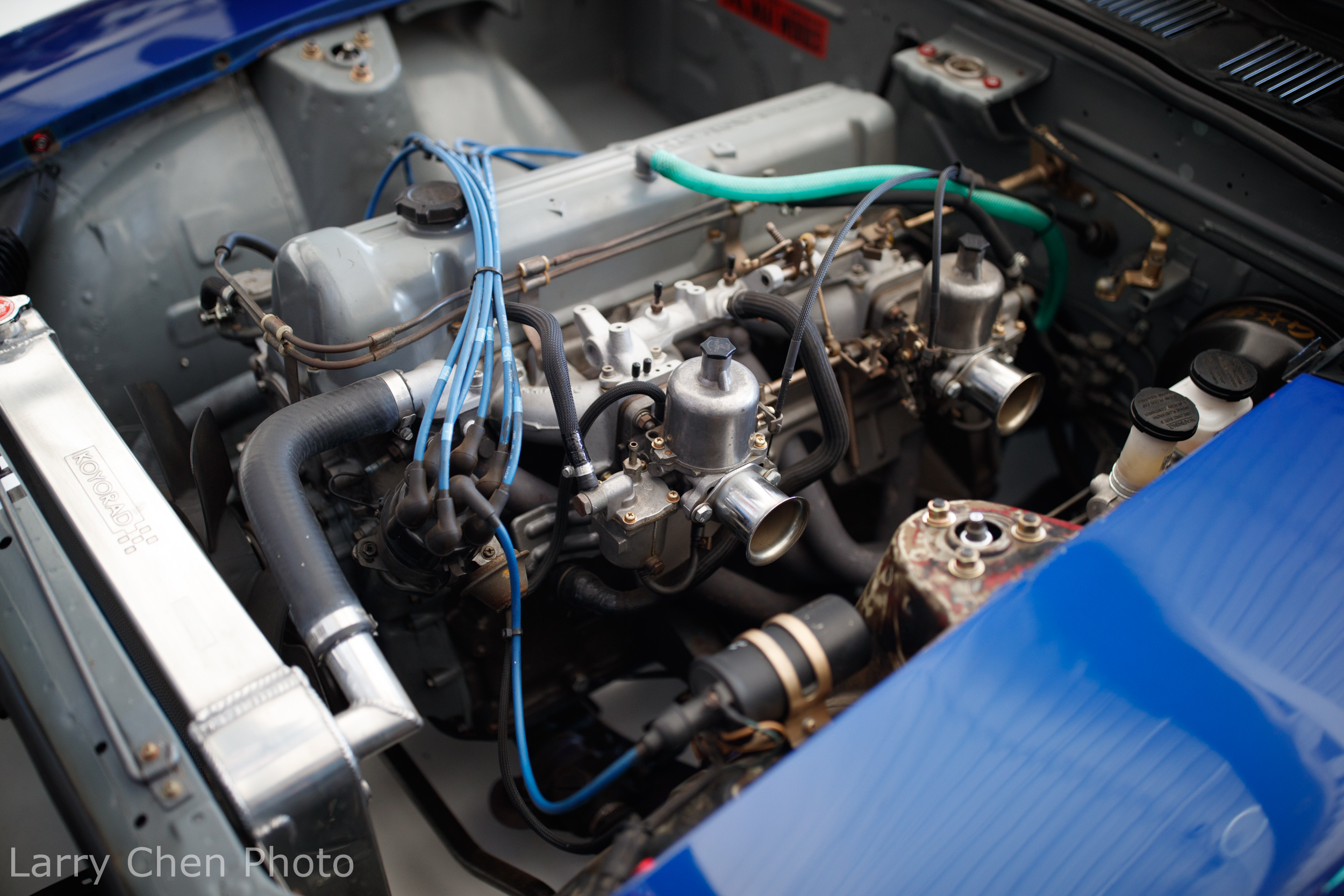 Under the hood, things remains relatively unchanged from the car's previous spec. Why fix it if it's not broken?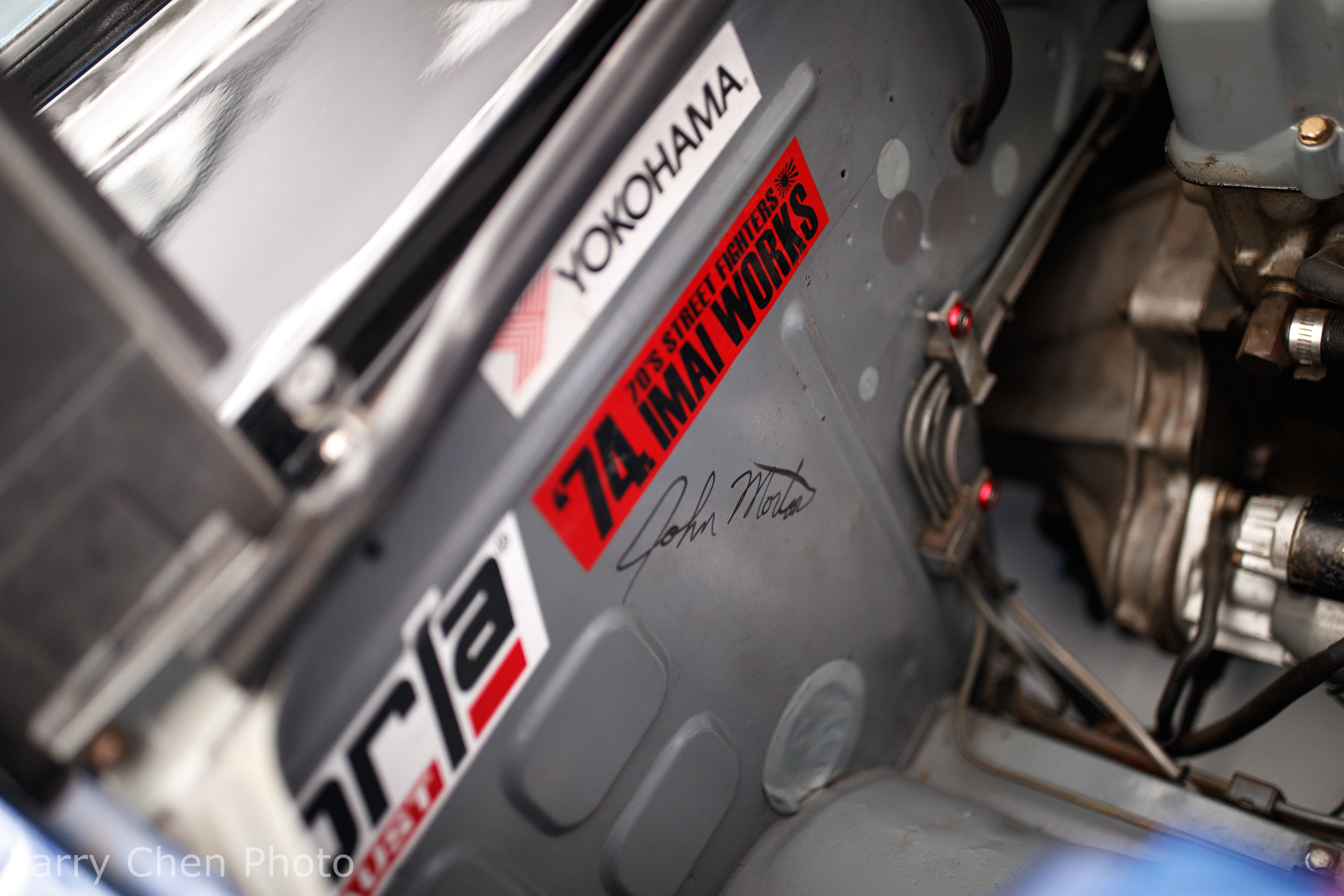 Over the years, Jun has acquired a few more badges of honor, though. These are the signatures of John Morton and Peter Brock from BRE.

Although the L28 itself remains unchanged, the way it sounds has been enhanced through a custom 2.5-inch header-back exhaust from Borla. The system uses Borla's S-Type CrateMuffler with a 4-inch carbon fiber 'intercooled' tip.

The interior has been treated to a little bit of a refresh too, a MOMO Heritage Grand Prix steering wheel now taking center-stage.
A MOMO Super Cup seat has also been added on the passenger side, but Jun has retained the original race bucket for himself.
It's been perfectly worn in over a long period of time, and has acquired a number of stickers, too. Included is the Speedhunters one I gave him when I first featured the car.
Jun and a few of his car-mad colleagues in the design department are directly responsible for so many interesting Hot Wheels diecasts making it into production these days. Of course, that includes Jun's Z in 1/64th scale form. Who has this one in their collection?
I love the fact that you can go into a store and pick up a cool scale model of this very car for less money than a cup a coffee.
Behind the shifter is an interesting little button that glows. This actually controls the KW Suspensions Hydraulic Lift System (HLS).
With a press of the button, the HLS kicks into action, raising the car up 1.5-inches within a couple of seconds. Now Jun can actually pull in and out of driveways and go over speed bumps without destroying his front lip.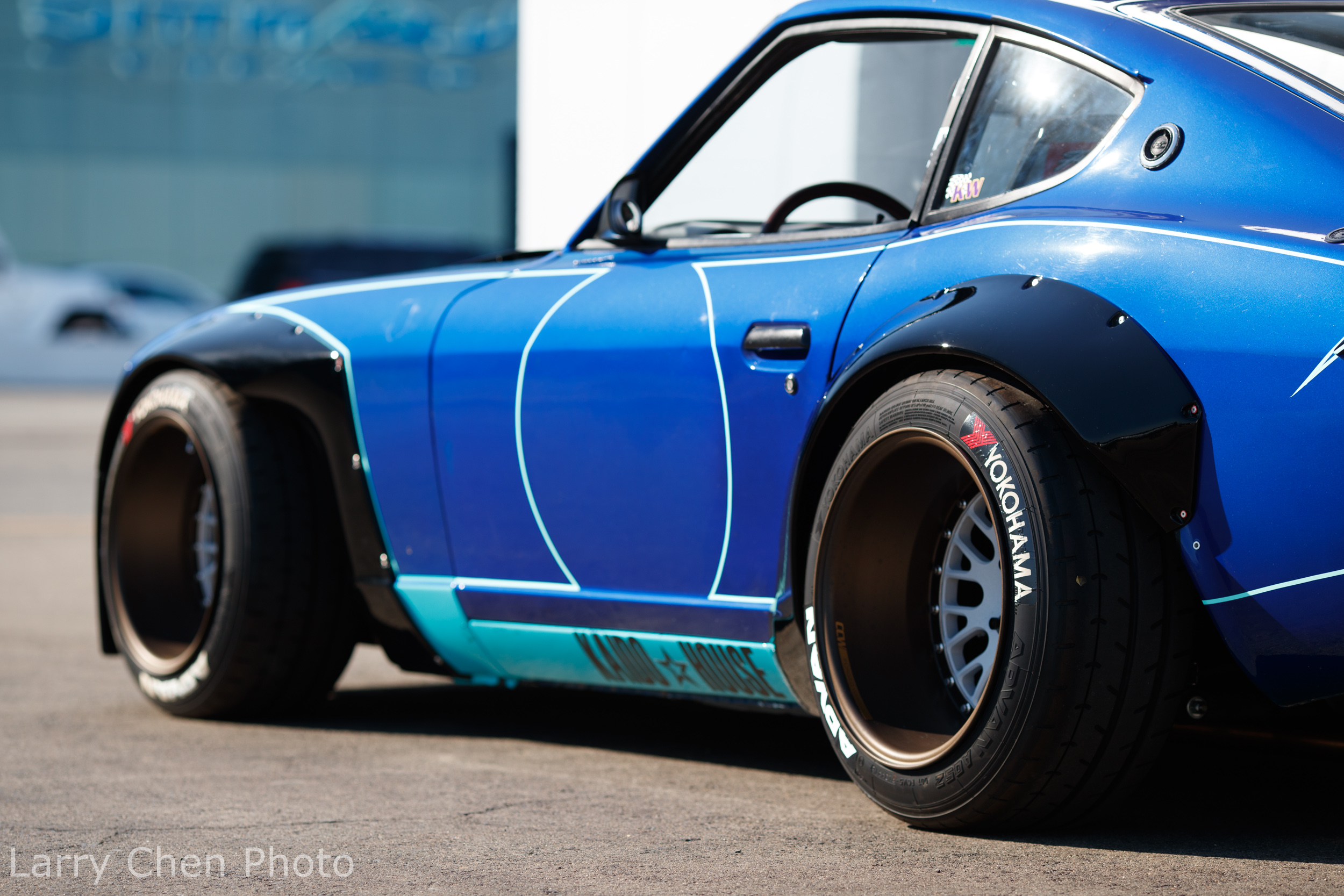 The HLS works alongside KW Clubsport coilovers which feature 2-way independent adjustment of compression and rebound. In addition to the coilovers, Jun has fitted ST Suspensions sway bars to fully complement the setup.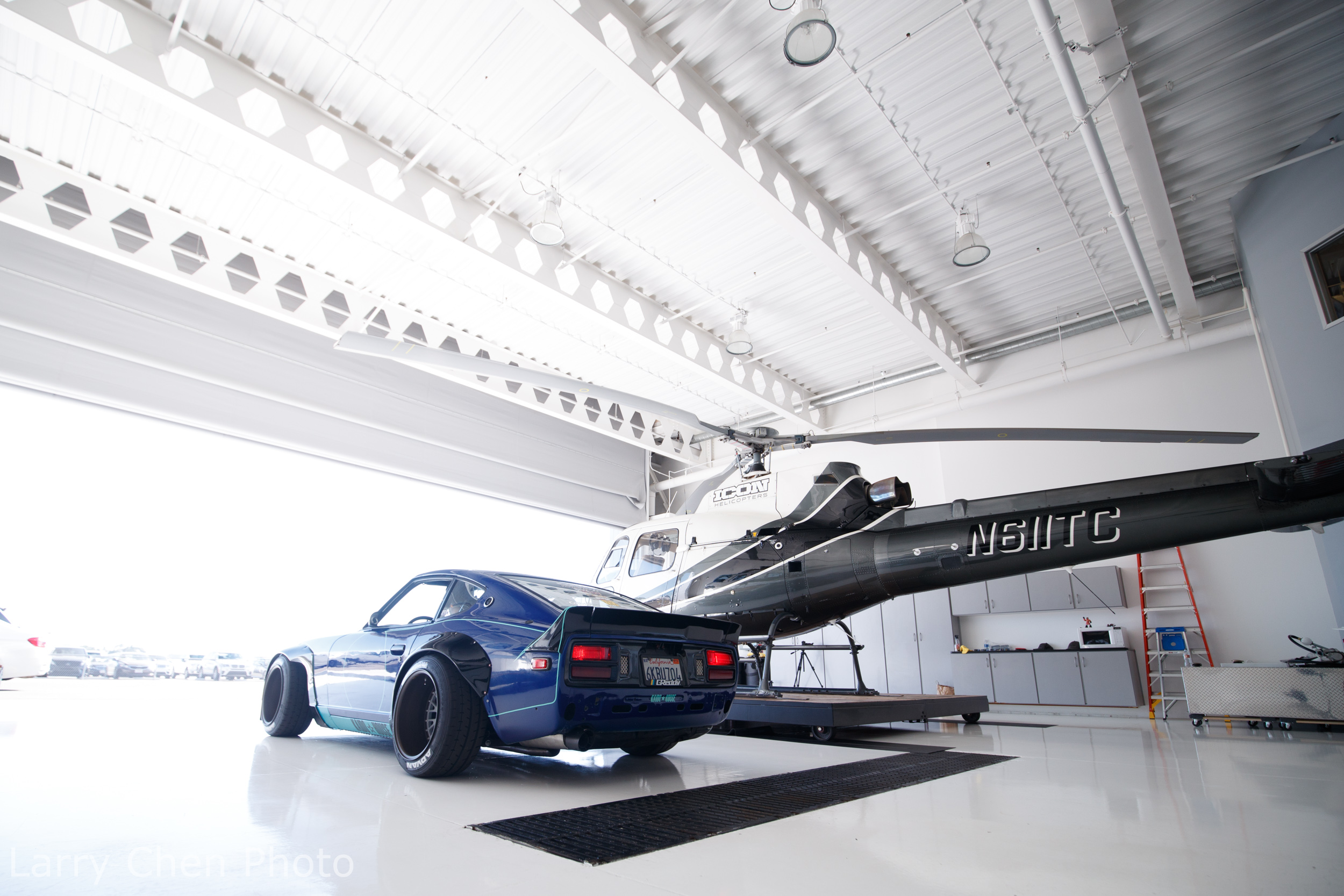 Jun's Datsun is the first Z car in the world to receive a set of KW Clubsports which makes me very jealous. This, of course, is in line with KWs commitment to offer coilover solutions for older vehicles via their fast-growing KW Classic line. Last year at SEMA they entered the classic air-cooled Porsche market, and now it's the Datsun Z car's turn.
The hydraulic pump and reservoir for the HLS was mounted behind the passenger seat. I actually just had this system fitted in Project 996 Turbo, and it was installed inside the battery box, so stay tuned for an update on that.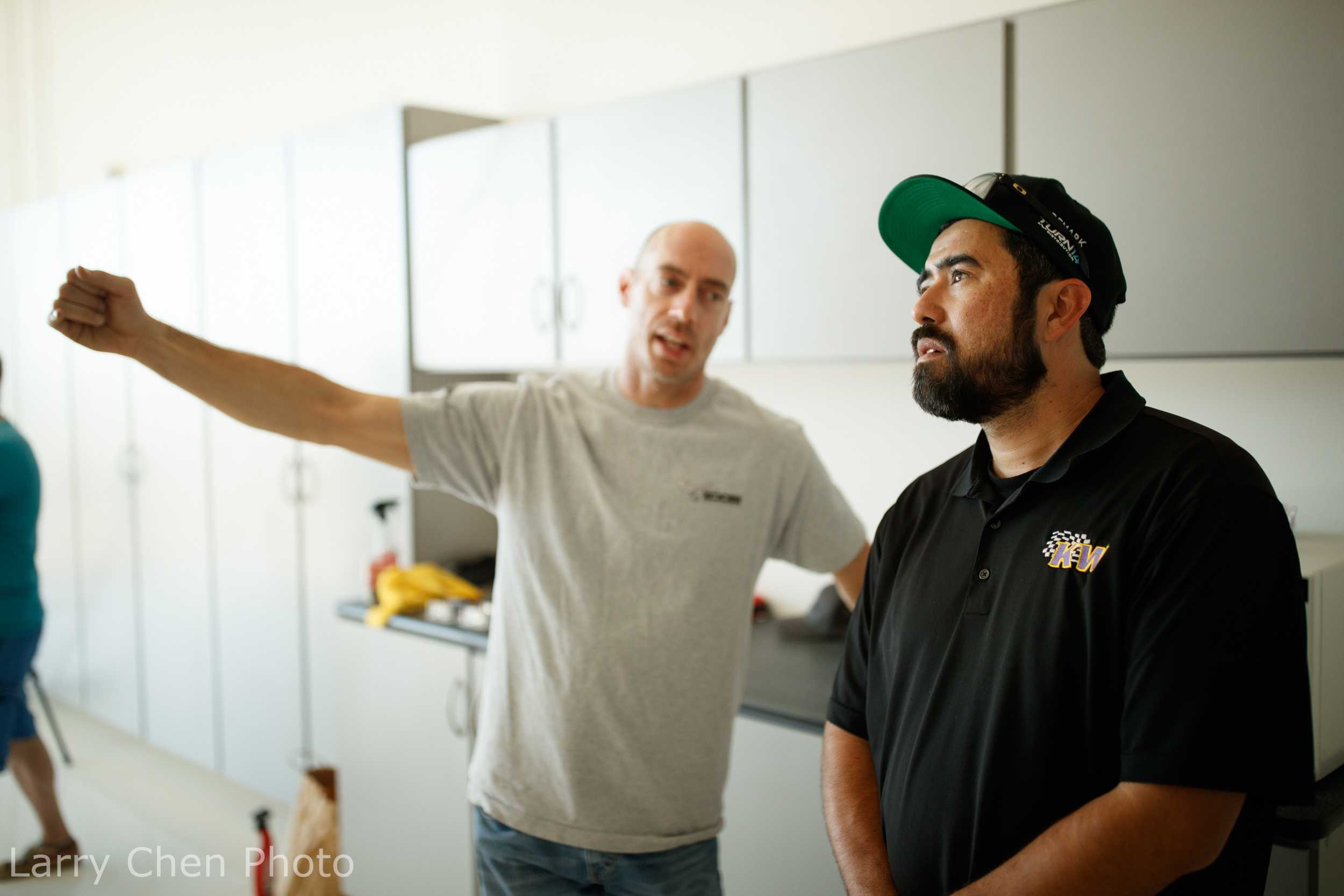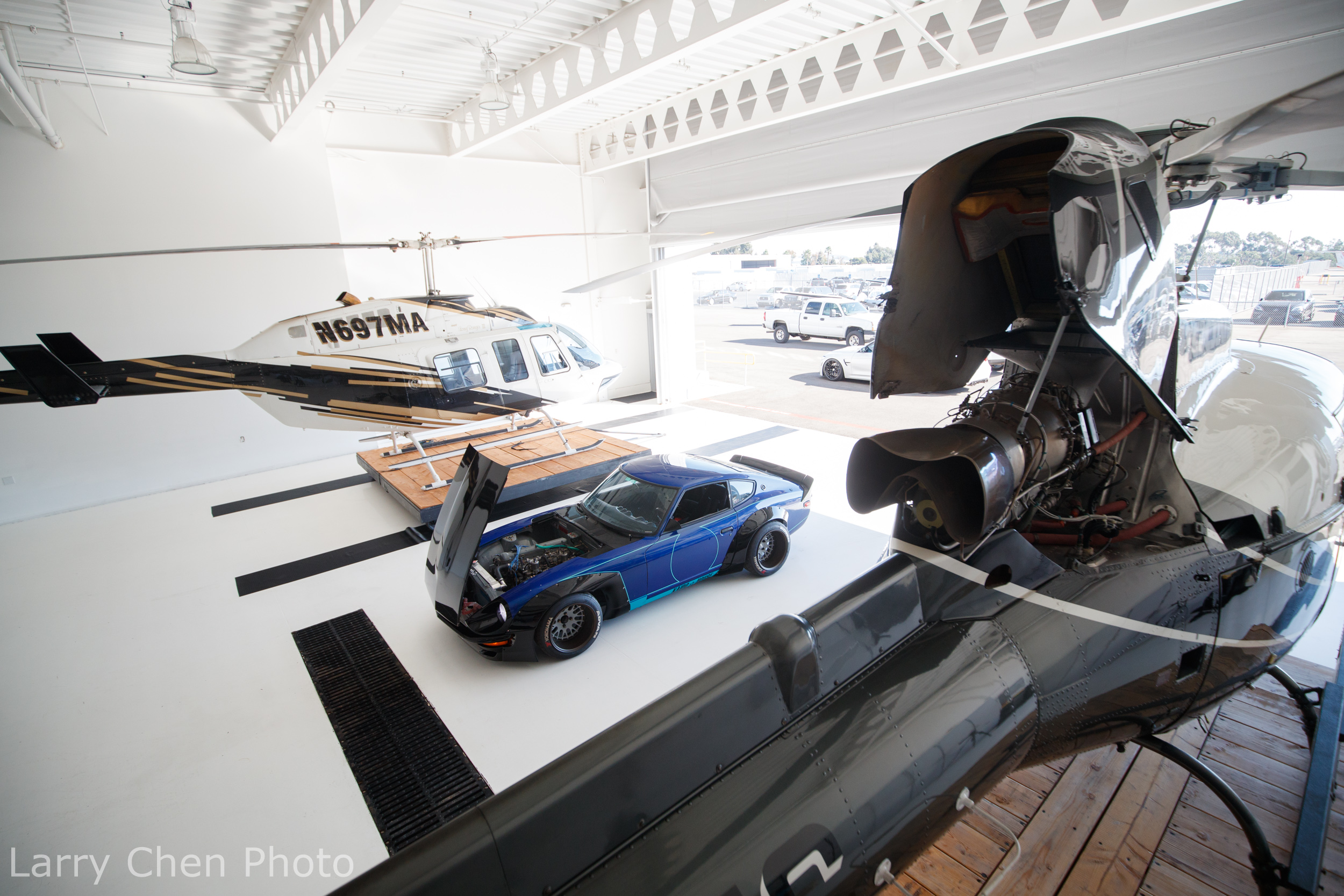 As I finished up shooting inside the hanger, Dave started to prep our ride for a sunset flight to San Diego.
Sidney Hoffmann of Sidney Industries came along for the ride to film the process of me shooting a car feature for Speedhunters. He thought it would be a good idea to install a set of coilovers on Dave's Eurocopter.
After my original shoot of Jun's Z, he converted the front end of his car to the popular 240ZG spec, aka G-nose, but for this latest build the S30 was reverted back to the original front end look.
I love the G-nose look, as does Jun, as it's very rare to see in the States. The car will eventually go back to that guise once the Pandem kit is modified to fit with the G's elongated nose.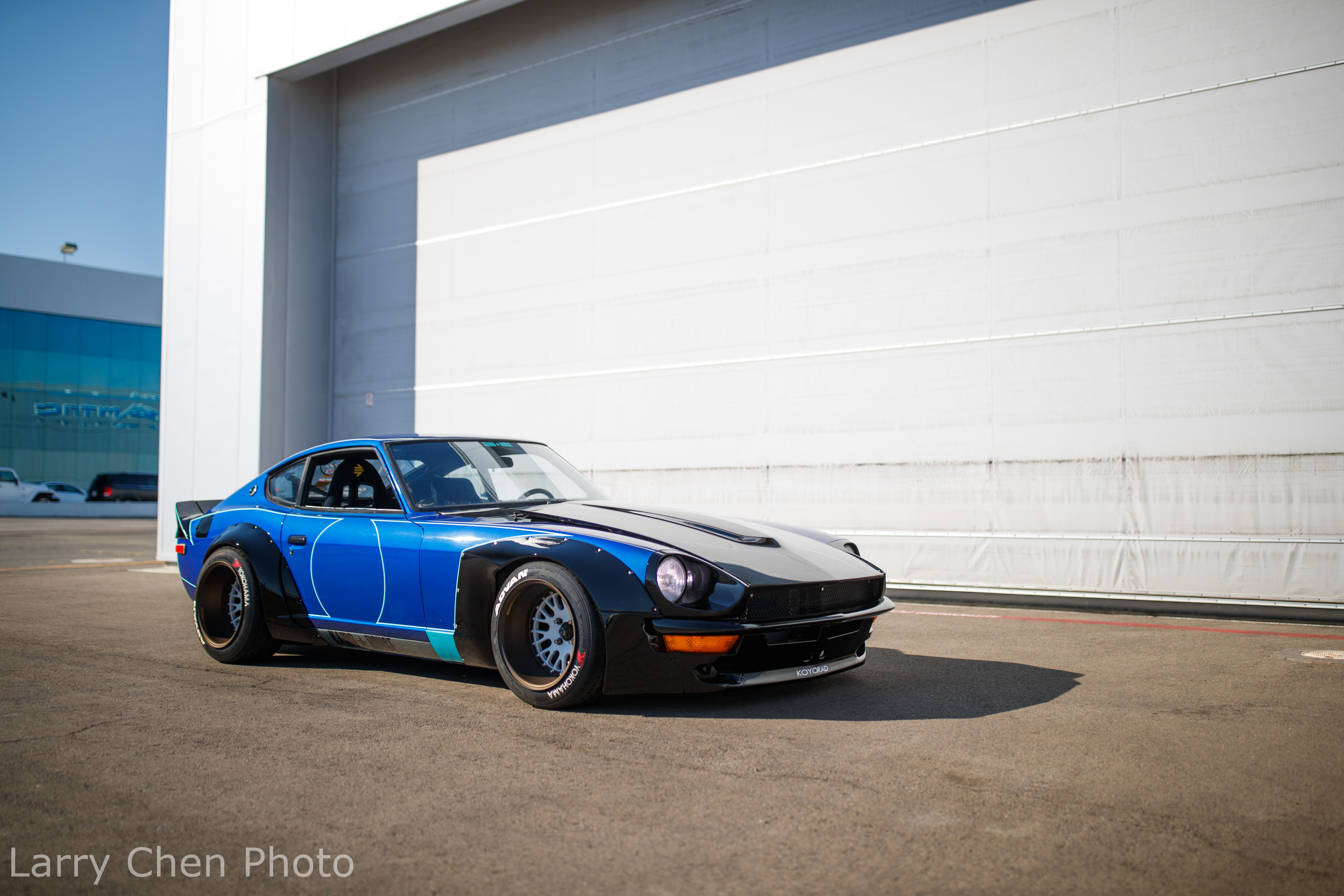 Because of the square wheel setup, the same size tires can be found at each corner, specifically Yokohama Advan A052s in a 225/45R16 fitment.
Since Jun's 260Z has a few hits of the Blue Devil Z and a few added elements of a Wangan racer from the '70s, I thought the Coronado Bridge setting would work well.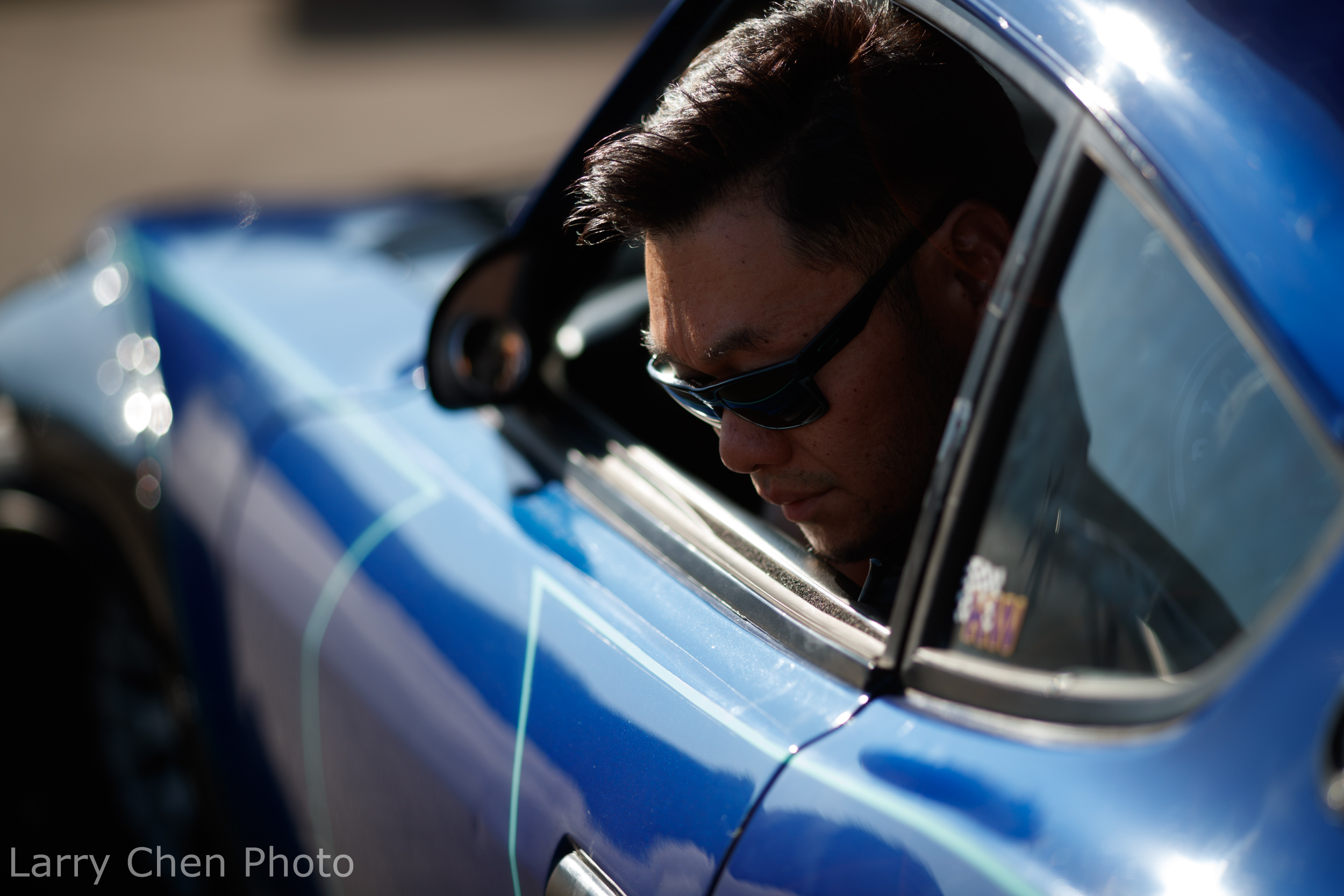 Because we'd get to the location a lot quicker in the air, Jun needed a 1.5-hour head start for the short journey in Southern California afternoon traffic.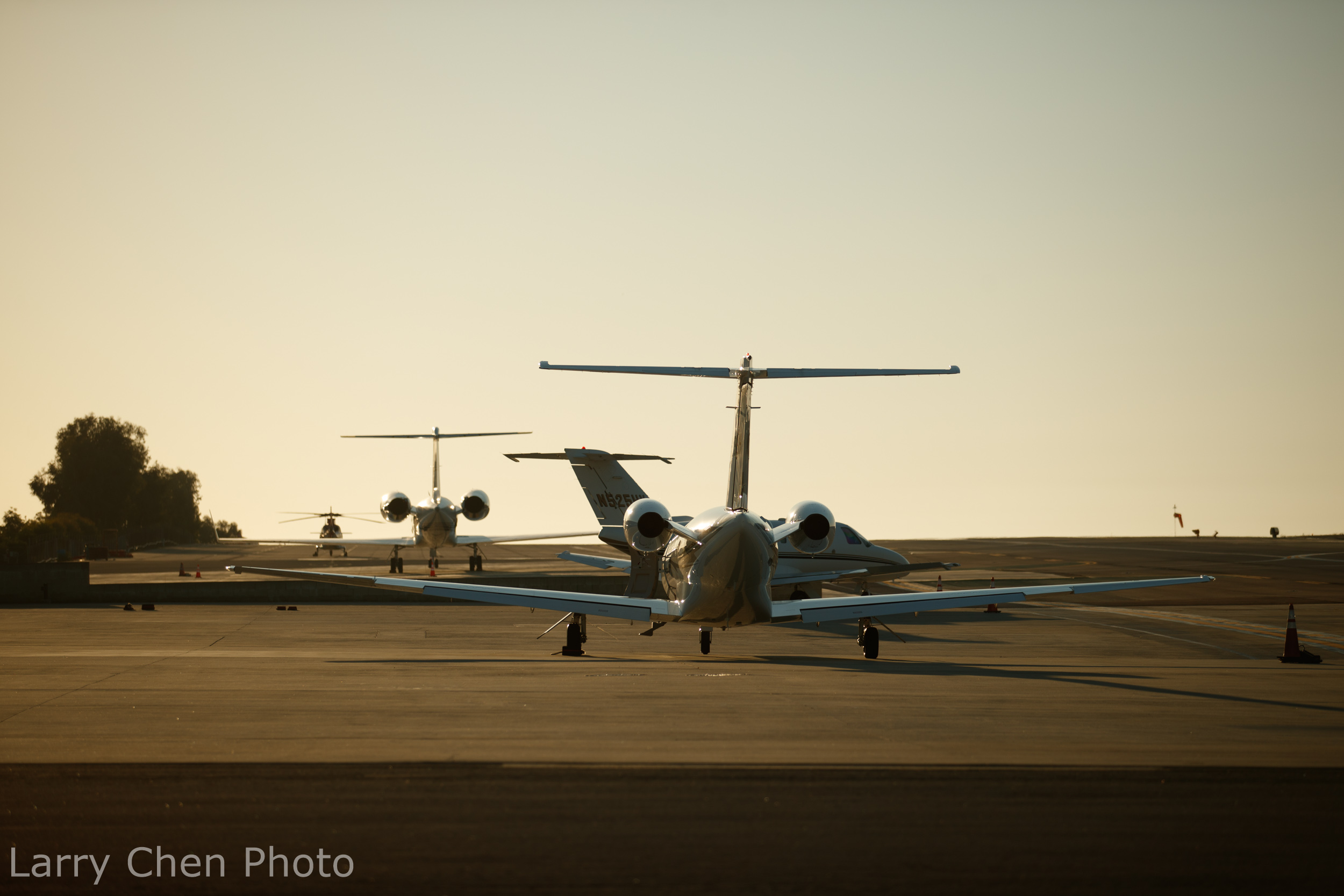 With our flight just taking 15 minutes to downtown San Diego from Carlsbad, we suited up and towed Dave's bird onto the runway. This was honestly a dream shoot for me. I am just too spoiled I guess, but every time I fly to take pictures I need to take a moment to fully comprehend what is happening.
Within moments we were in the air and on the way to our shooting location. The sun was setting and lighting conditions couldn't have been any better.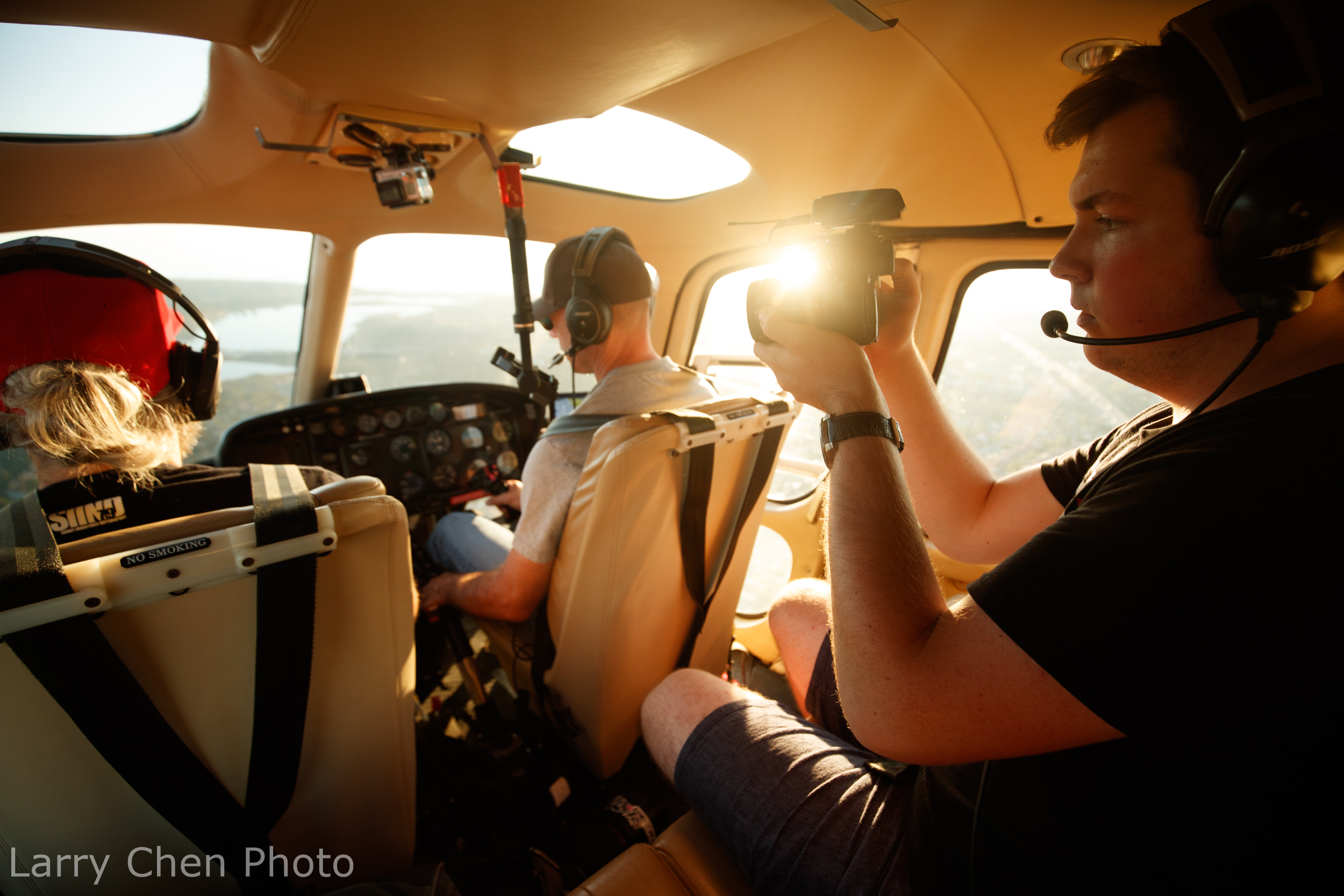 Sidney and his camera guy were having a blast, but I had a million things going through my head… What if I couldn't find the car on the ground? Or worse, what if Jun had mechanical issues on the way down from LA; it's an almost 50-year-old car after all.
As we got closer to San Diego I could see the bridge to the right of downtown. It was such a nice day, and Mexico was visible off in the distance as well. Beautiful.
I keep saying this, but moments like these make all the long nights of planning, editing and writing worth it. I just love shooting from the air.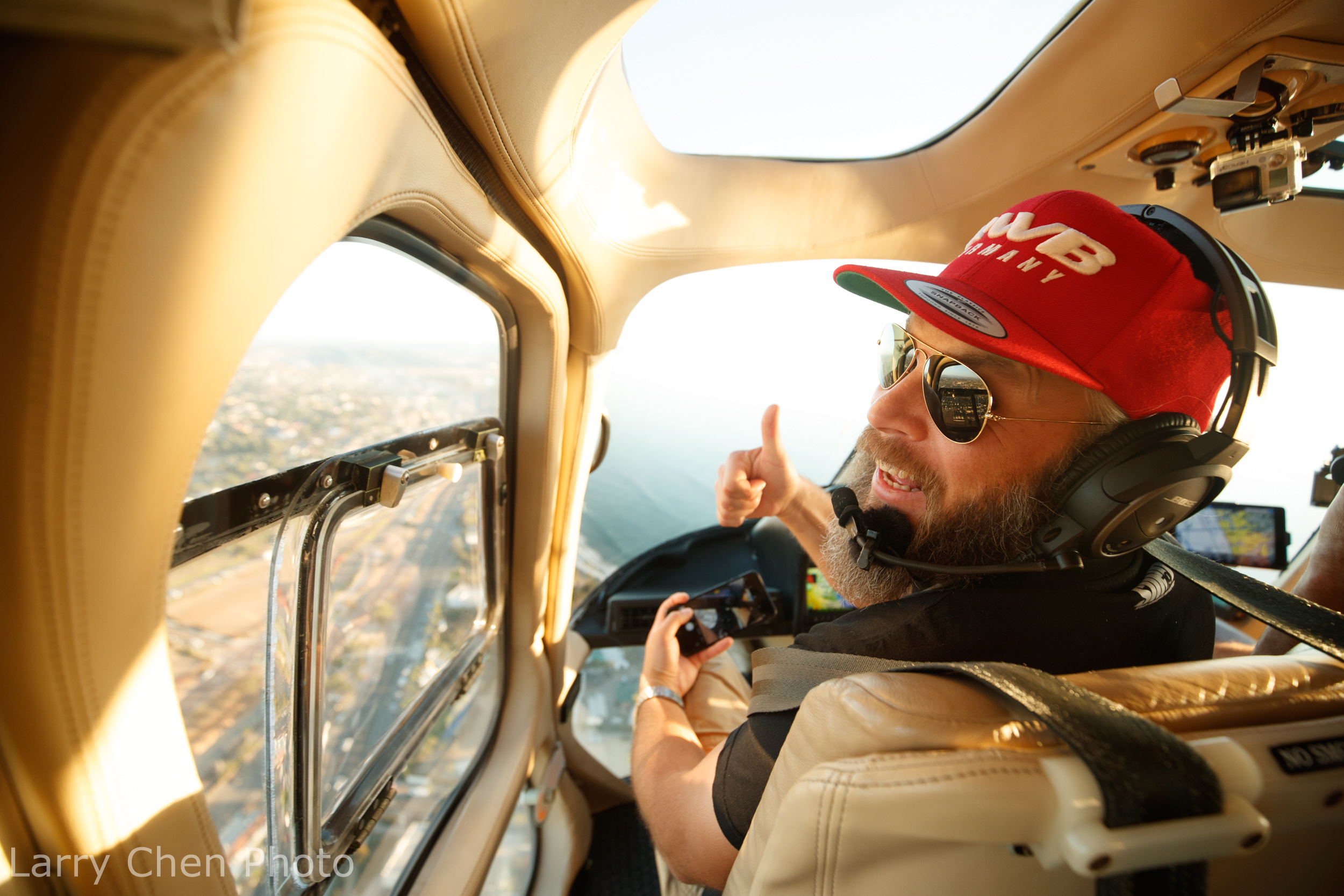 The German TV personality seemed to enjoy it as well. He quickly drained his phone battery snapping photos.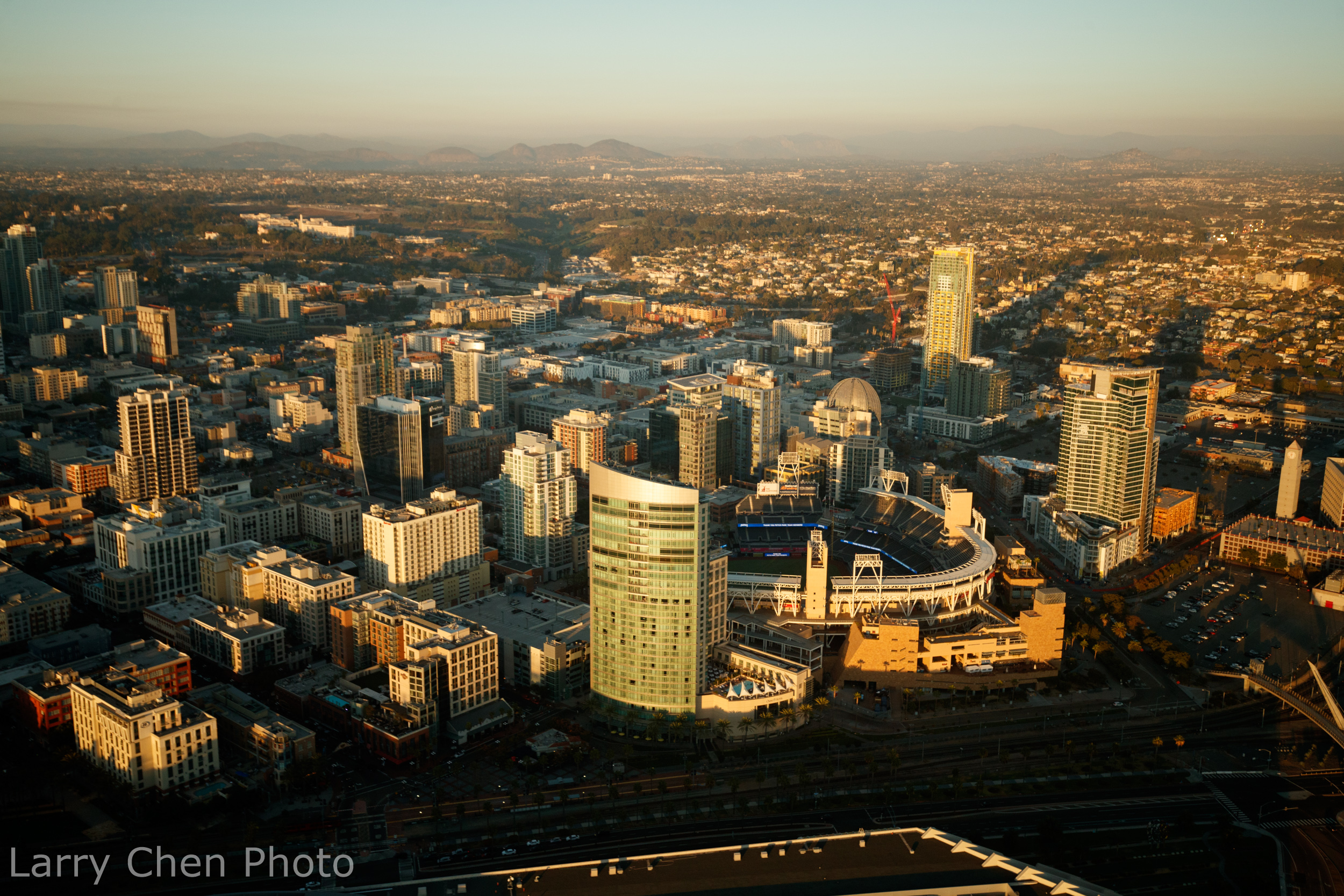 What a great view of downtown San Diego with the baseball stadium, Petco Park, nestled inside.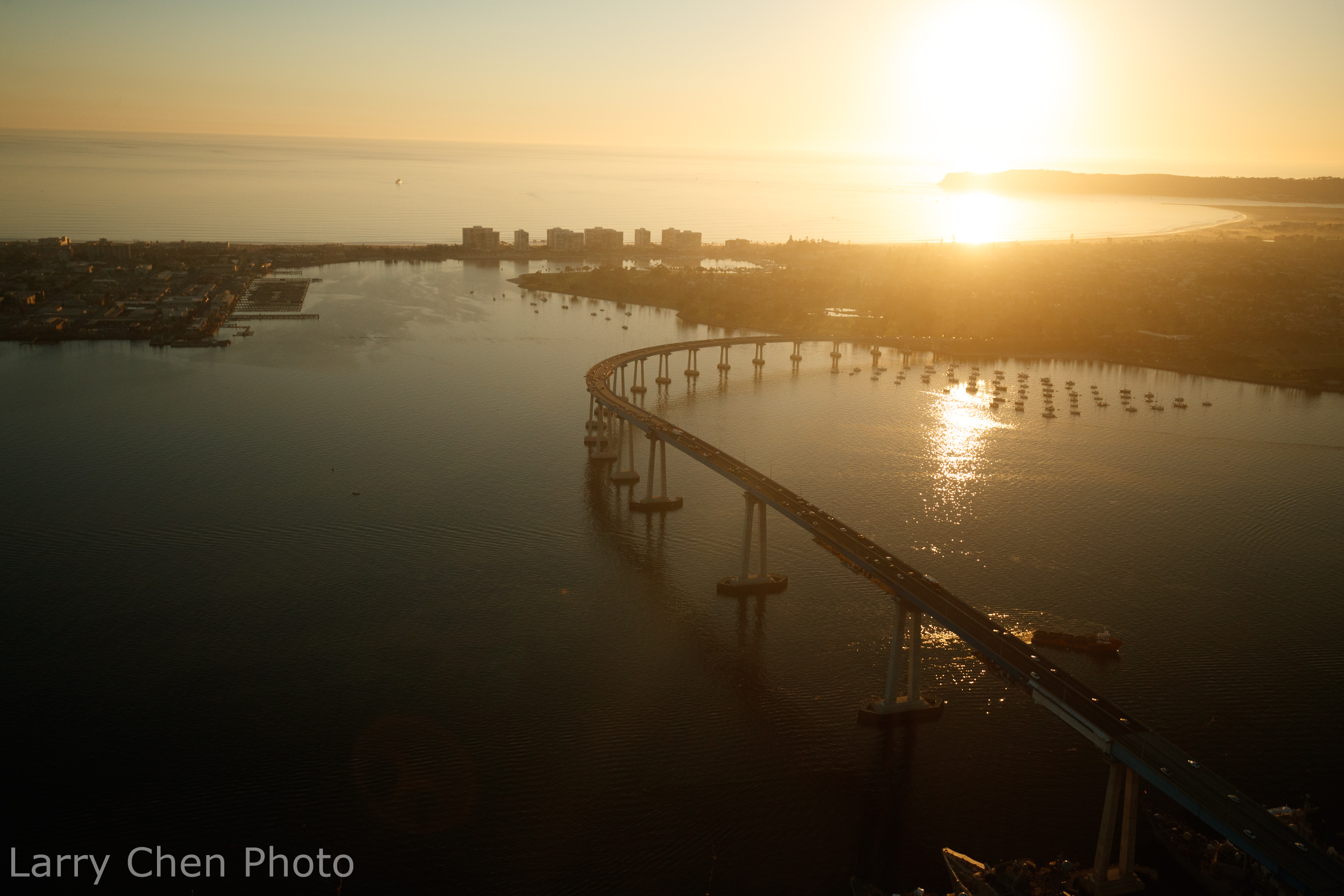 As amazing as the cityscape was, my focus was on the bridge. Not only does it have real Tokyo Bay feel to it, it was one of the few places I'd be able to single out Jun's 260Z.
For this location, we needed to fly in military airspace, with destroyers and Navy ships below. Dave was in contact with Navy air traffic control the entire time so they knew that we were doing a photoshoot and not just flying around the bridge at low altitude for no reason. It was so cool to see Blackhawk helicopters and F18s flying around as we hovered.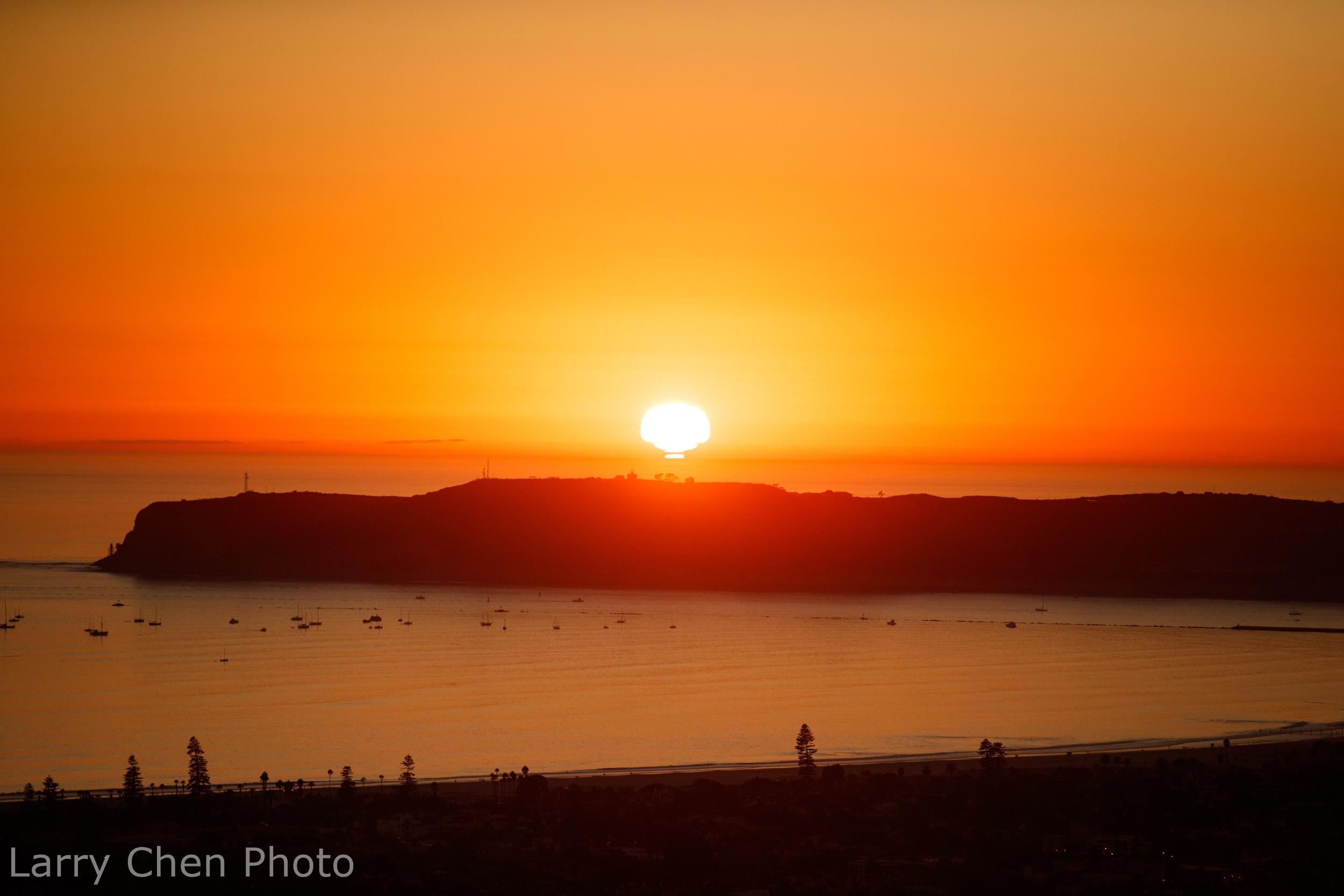 Although, I was getting worried as the sun was setting fast; there was no sign of Jun and he was not picking up his phone. Yes, there is great cell phone reception in the air.
Sidney and Dave helped me look on the ground to try to spot the tiny spec of blue.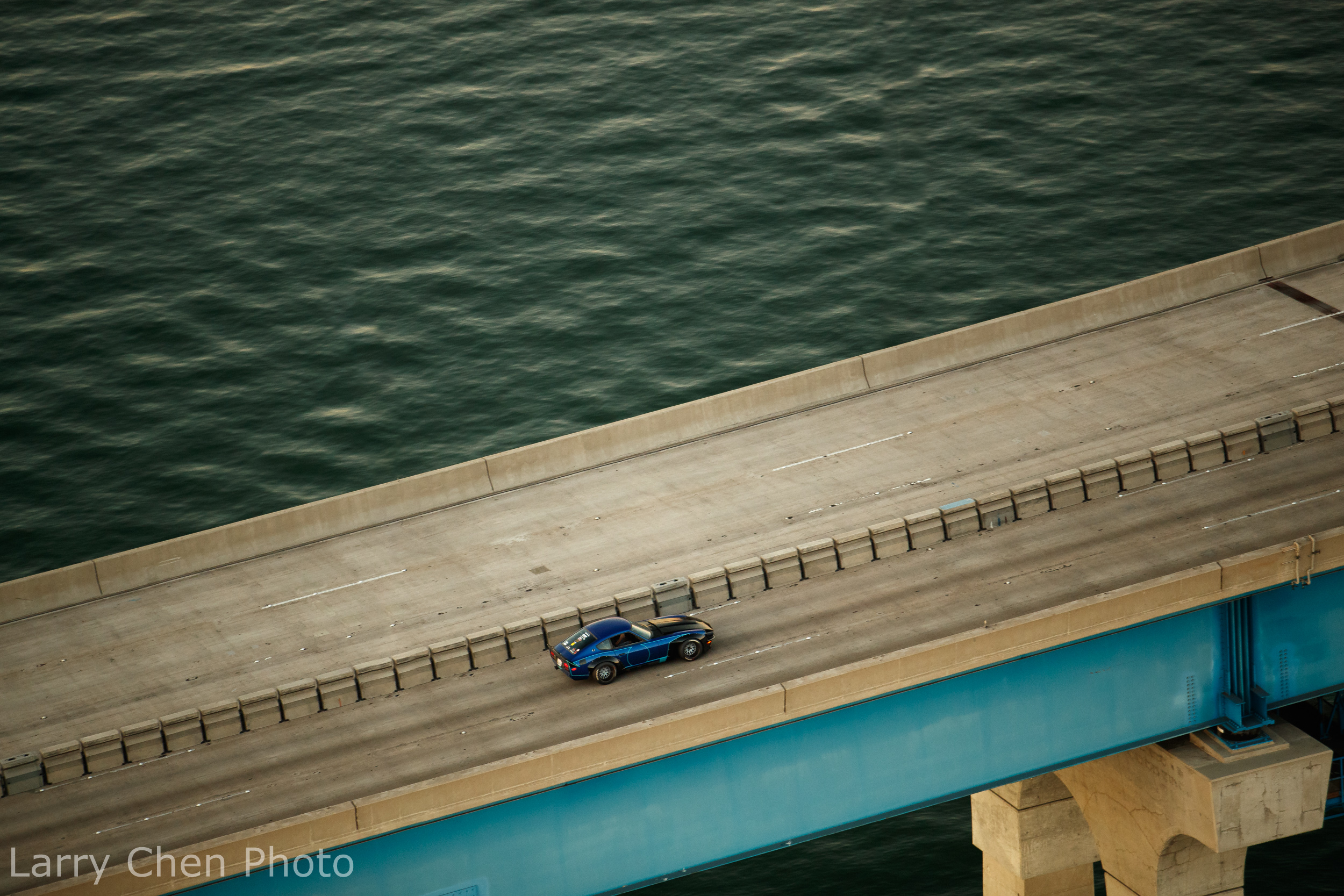 Then I heard a faint signal from over the walkie talkies from the chase car – Jun was on the bridge. And just like that the Kaido House Datsun appeared.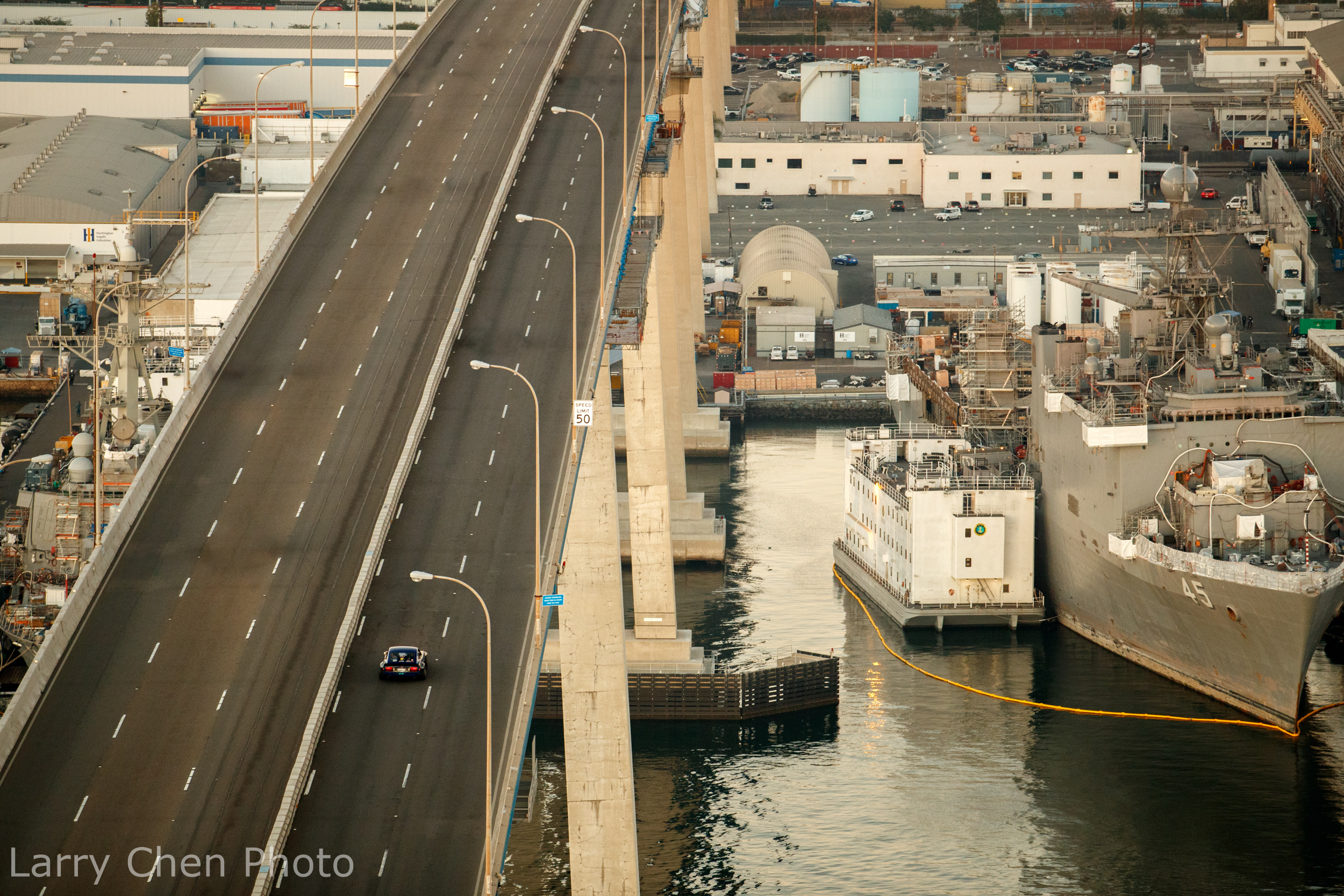 Is this real life? It was just too cool.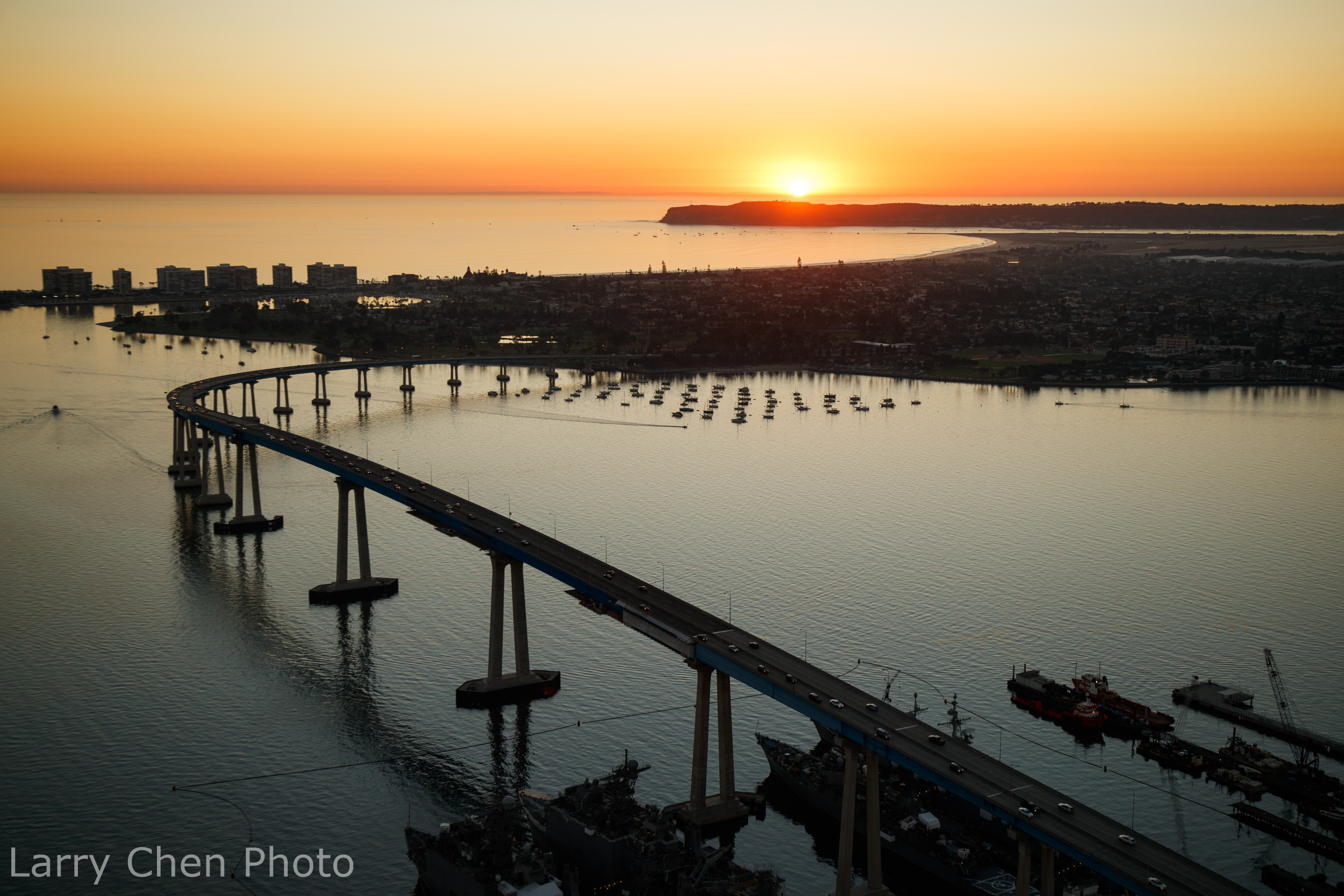 The Datsun almost looked like a scale diecast going over an orange track, which is fitting for a real Hot Wheels car.
It's easy to forget how hard it is to actually shoot from a helicopter, especially hanging out the door and working with slow shutter speeds. By now the sun had long dipped below the horizon.
There was some intense traffic to deal with too, but luckily there were a few breaks that allowed for some nice imagery.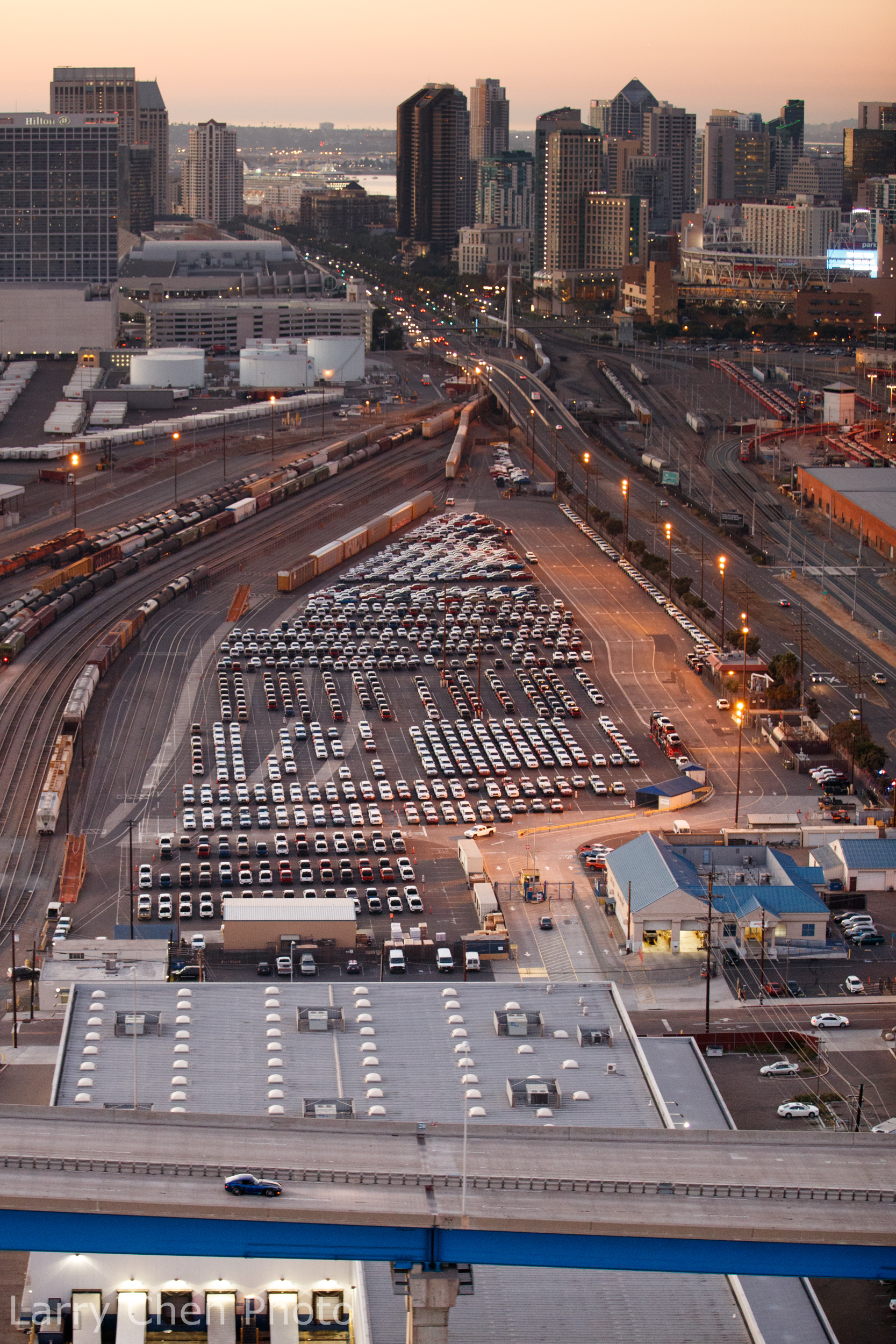 This is one of my favorite shots: Downtown San Diego in the background and a tiny little toy Datsun in the foreground.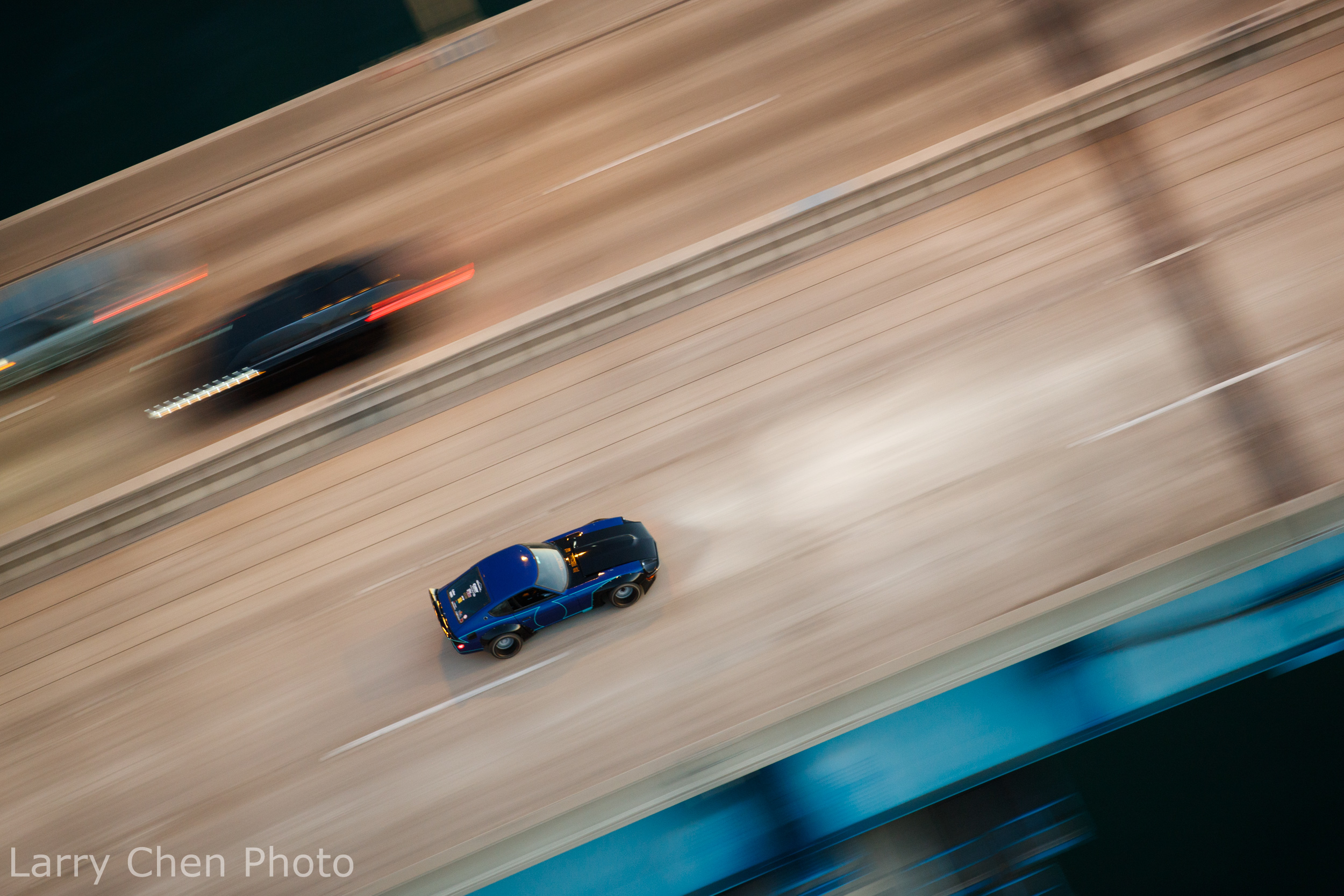 It felt like a police helicopter following a high speed pursuit; wherever Jun went we were right there with him as he made two passes over the bridge. By now, I was shooting slower and slower shutter speeds due to the rapidly dimming light.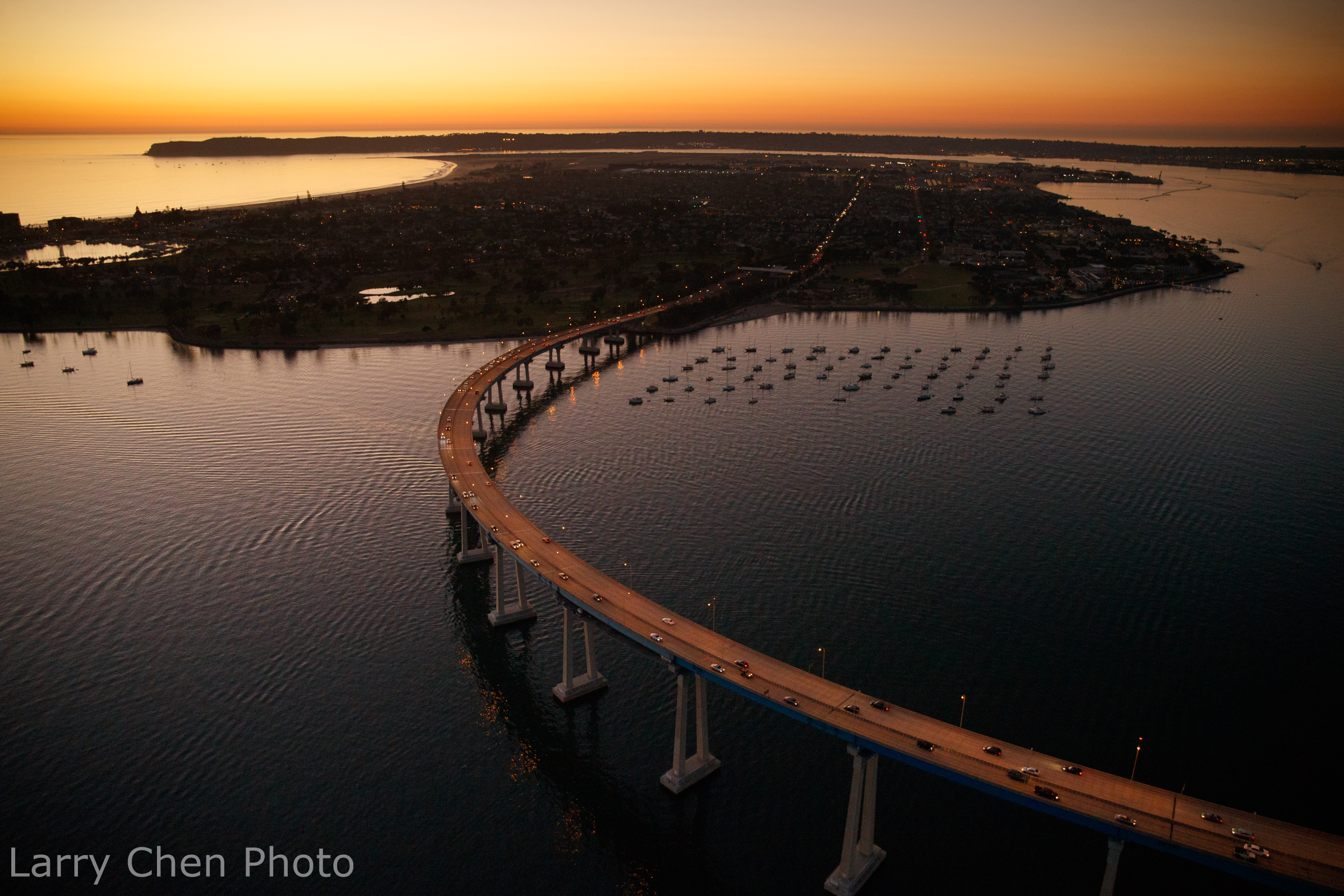 We hovered around for a bit longer to take in the last bit of light over the Coronado Bridge. What an epic sight and and equally epic day. While we were severely restricted in terms of how low we could fly due to it being military airspace, we made the most of it.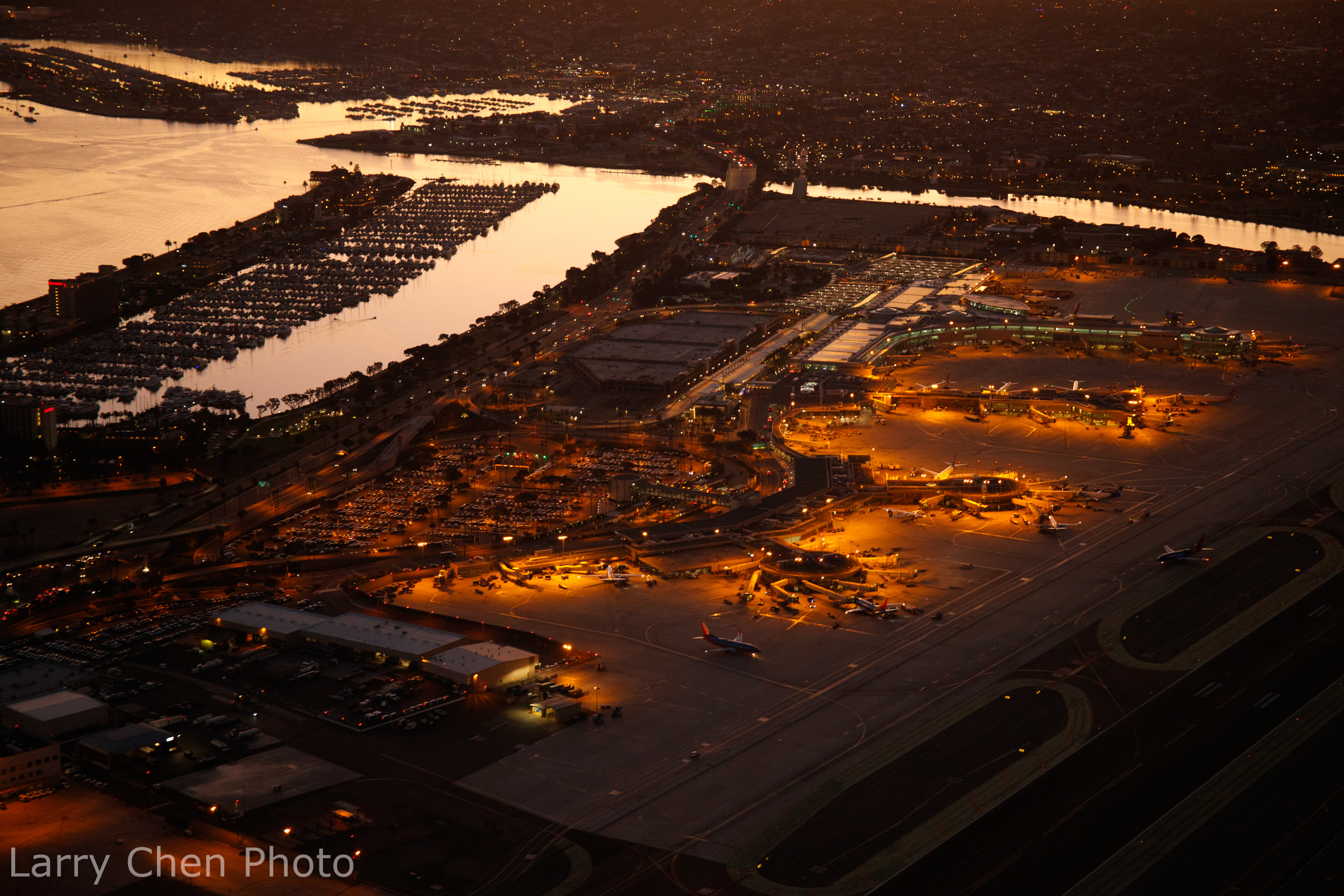 Dave decided to take a slightly longer way home, which allowed for a nice top-down view of Petco Park, as well as a great low altitude view of San Diego International Airport. Everything was so clear; you could even see planes taking off and landing, one by one.
Jun and the boys on the ground were stuck in heavy traffic while we enjoyed what little light was left on the ride home.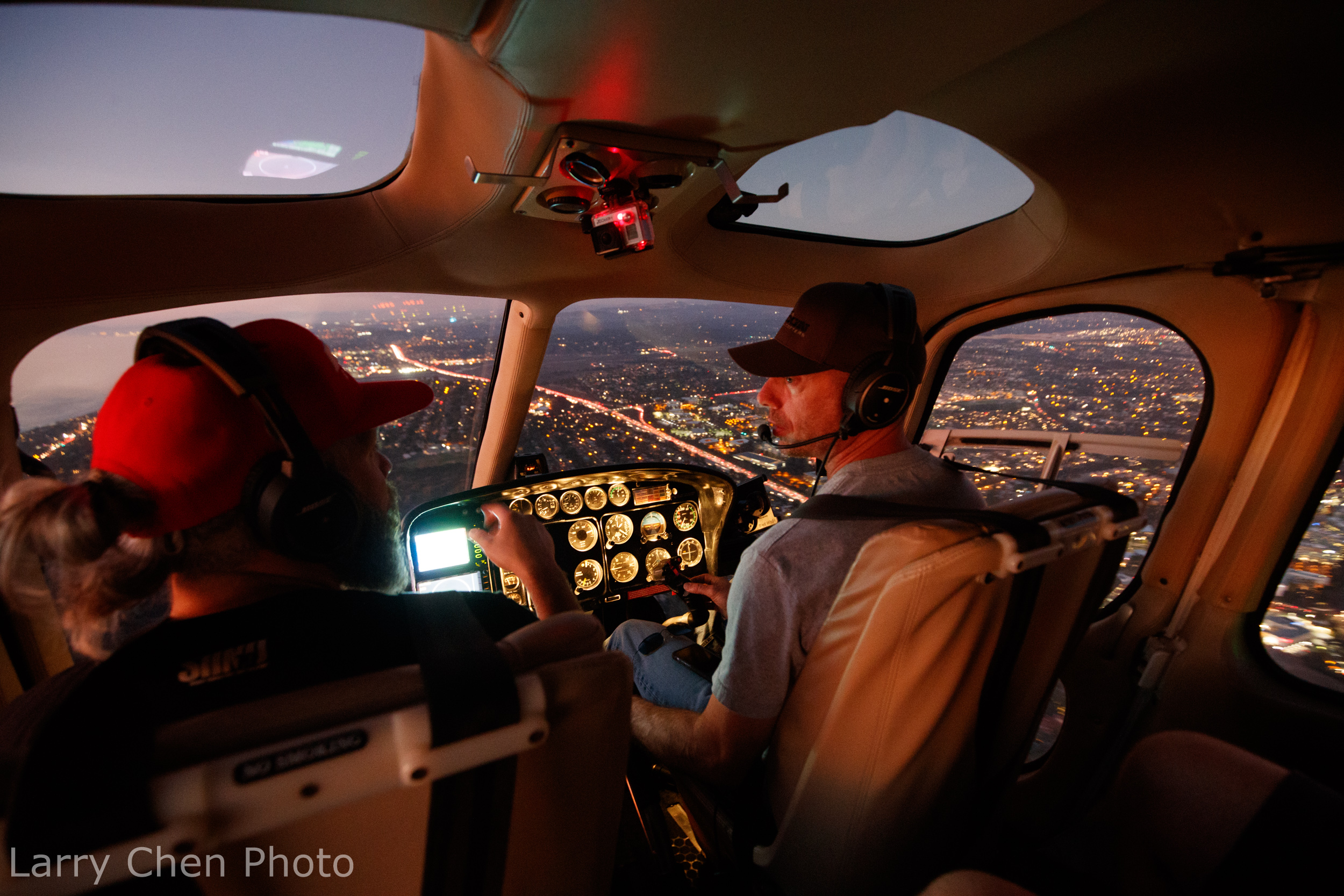 I want to thank my Dave for the ride, and Sidney for tagging along to film the whole thing, which you can check out in the video above.
I also want to thank Jun for building a car with so much texture and so much emotion. Sure, it's not the fastest Datsun and it's certainly not the most polished, but I would go as far to say that it's probably one of the most famous Z cars of our generation.